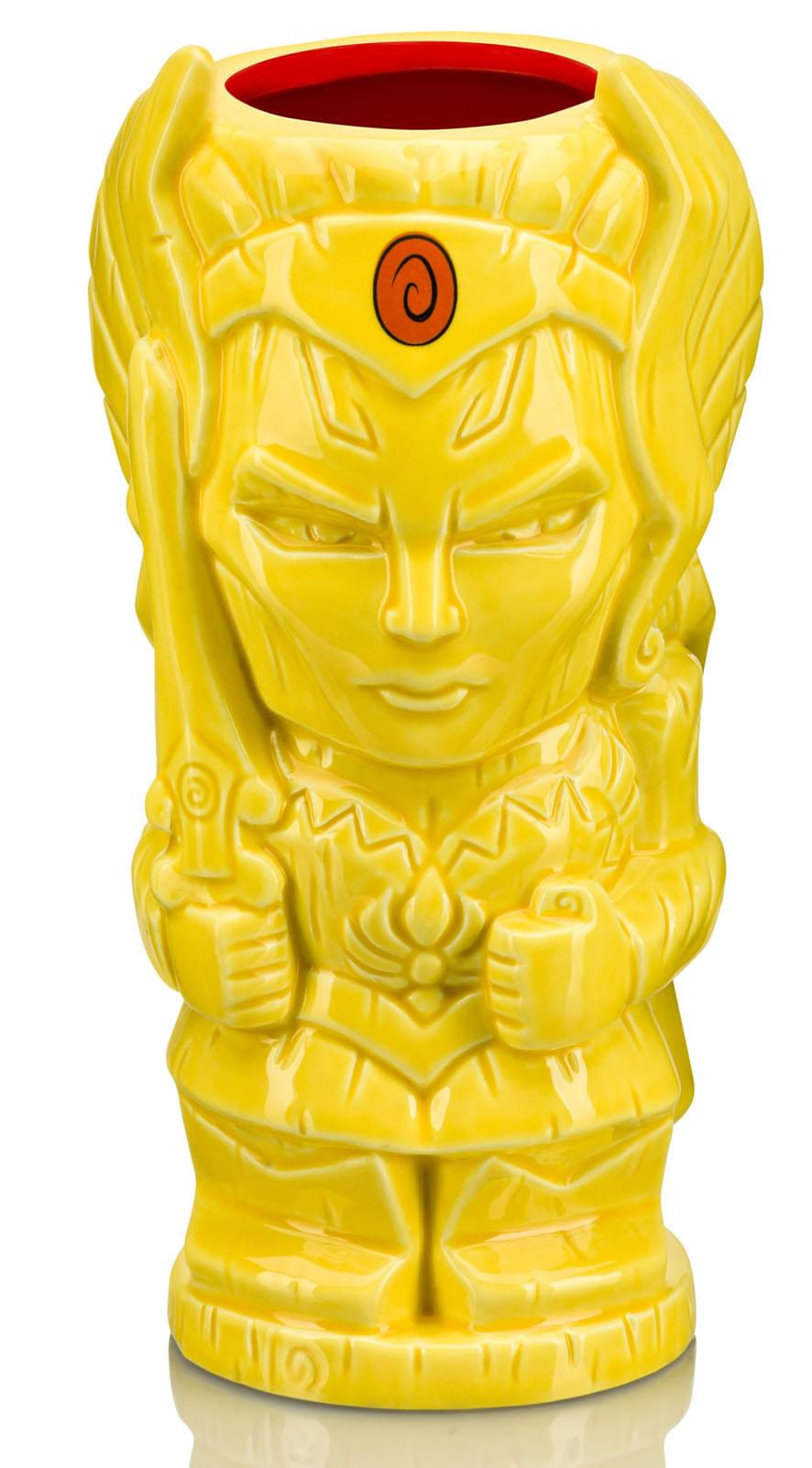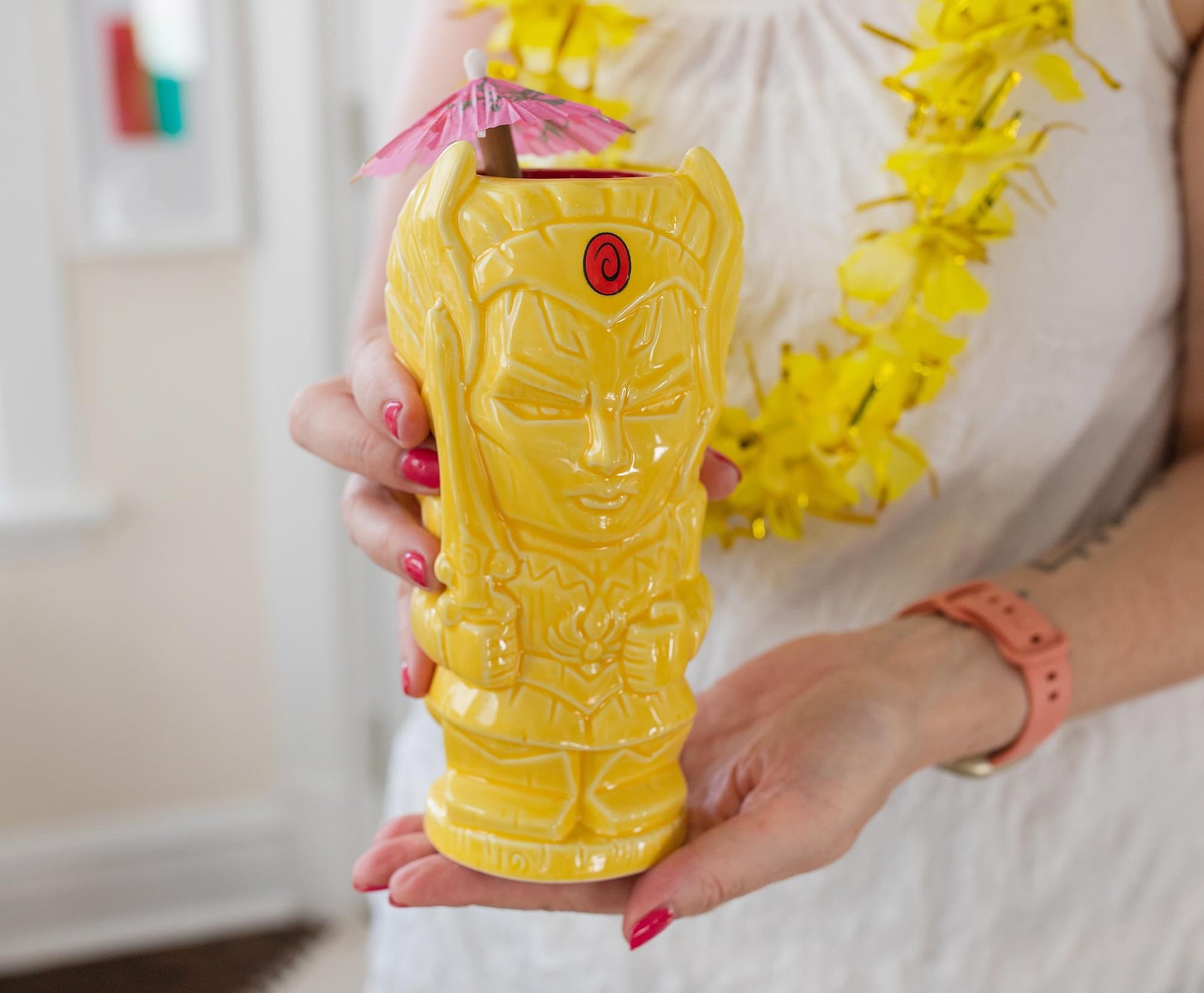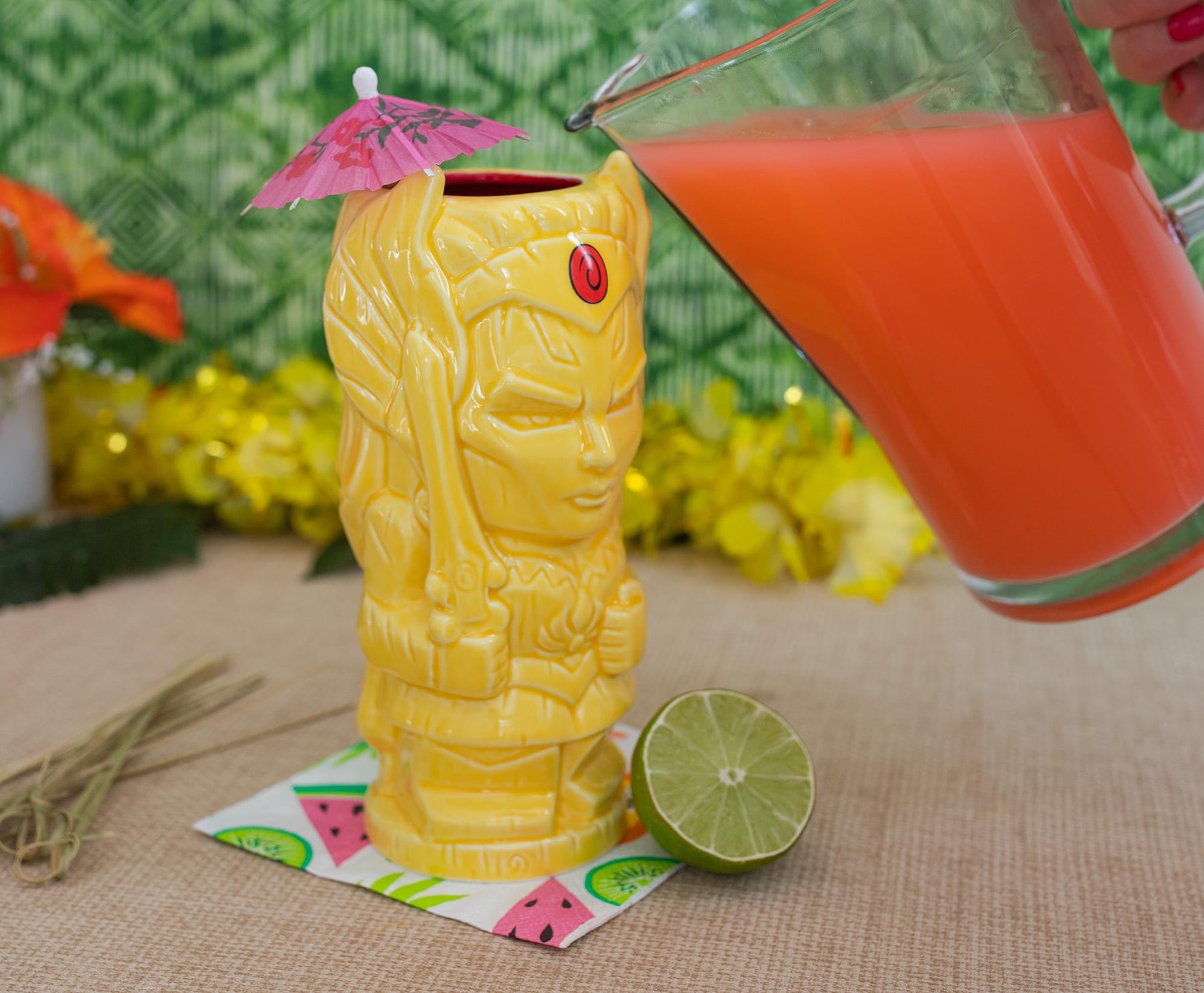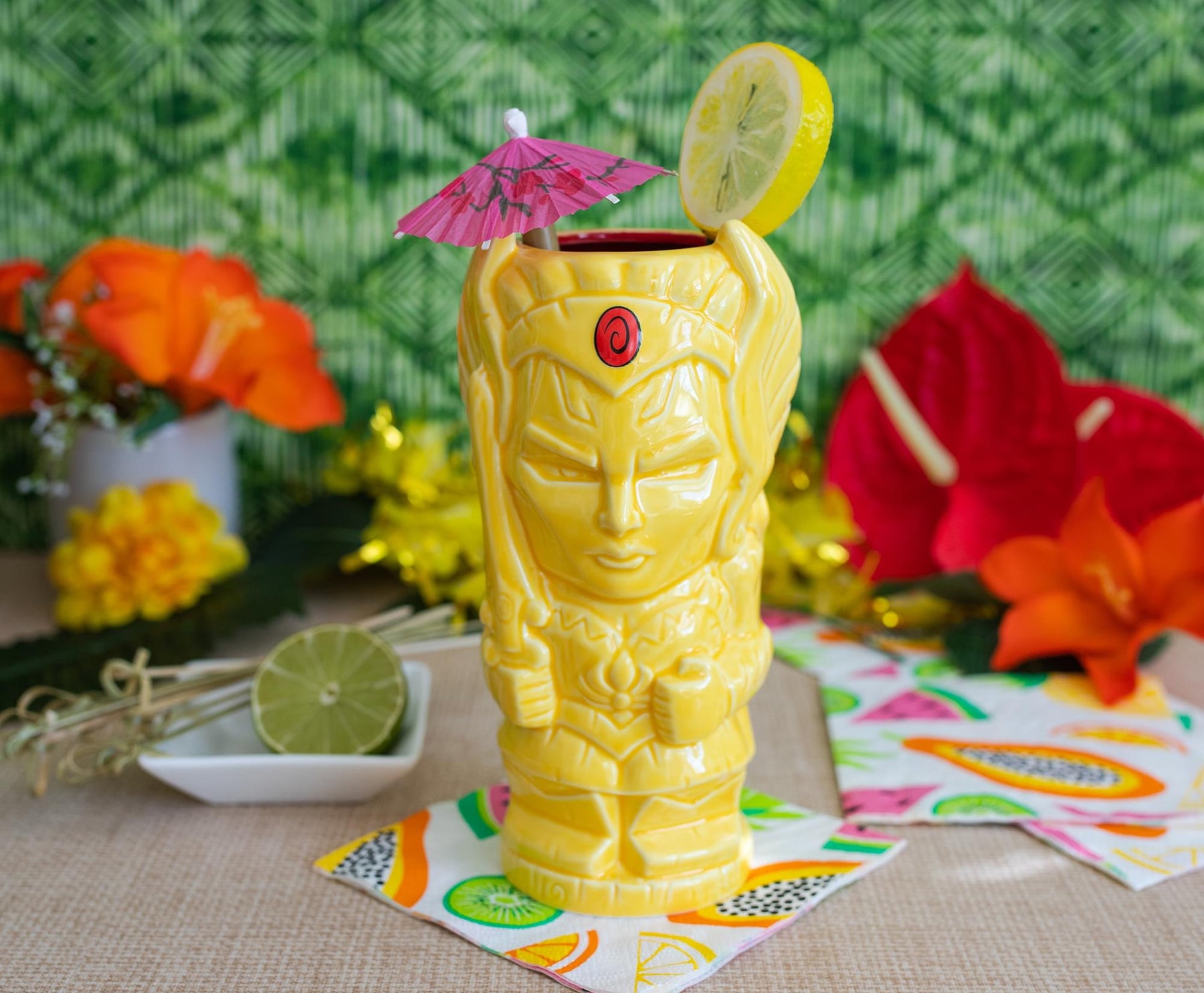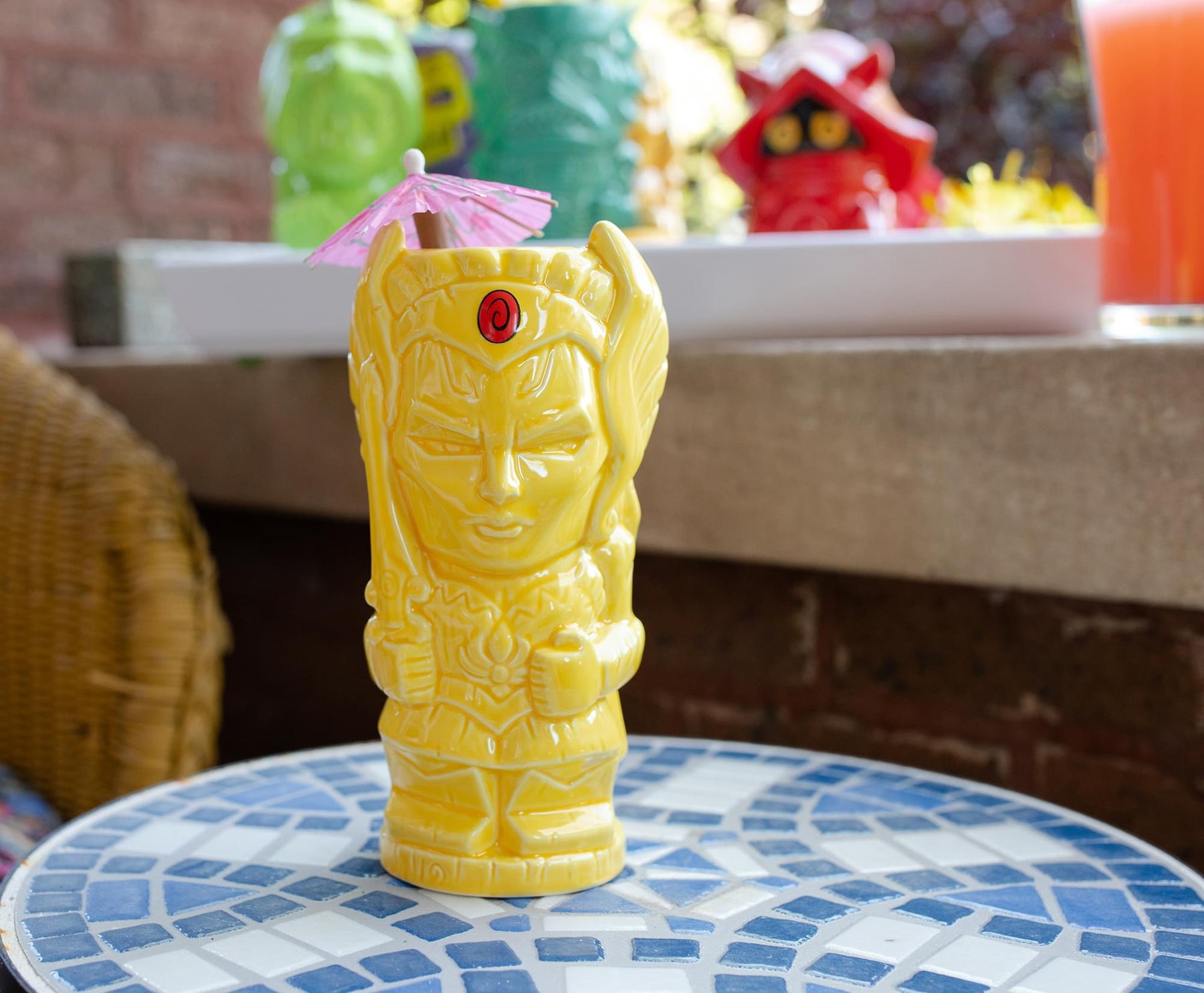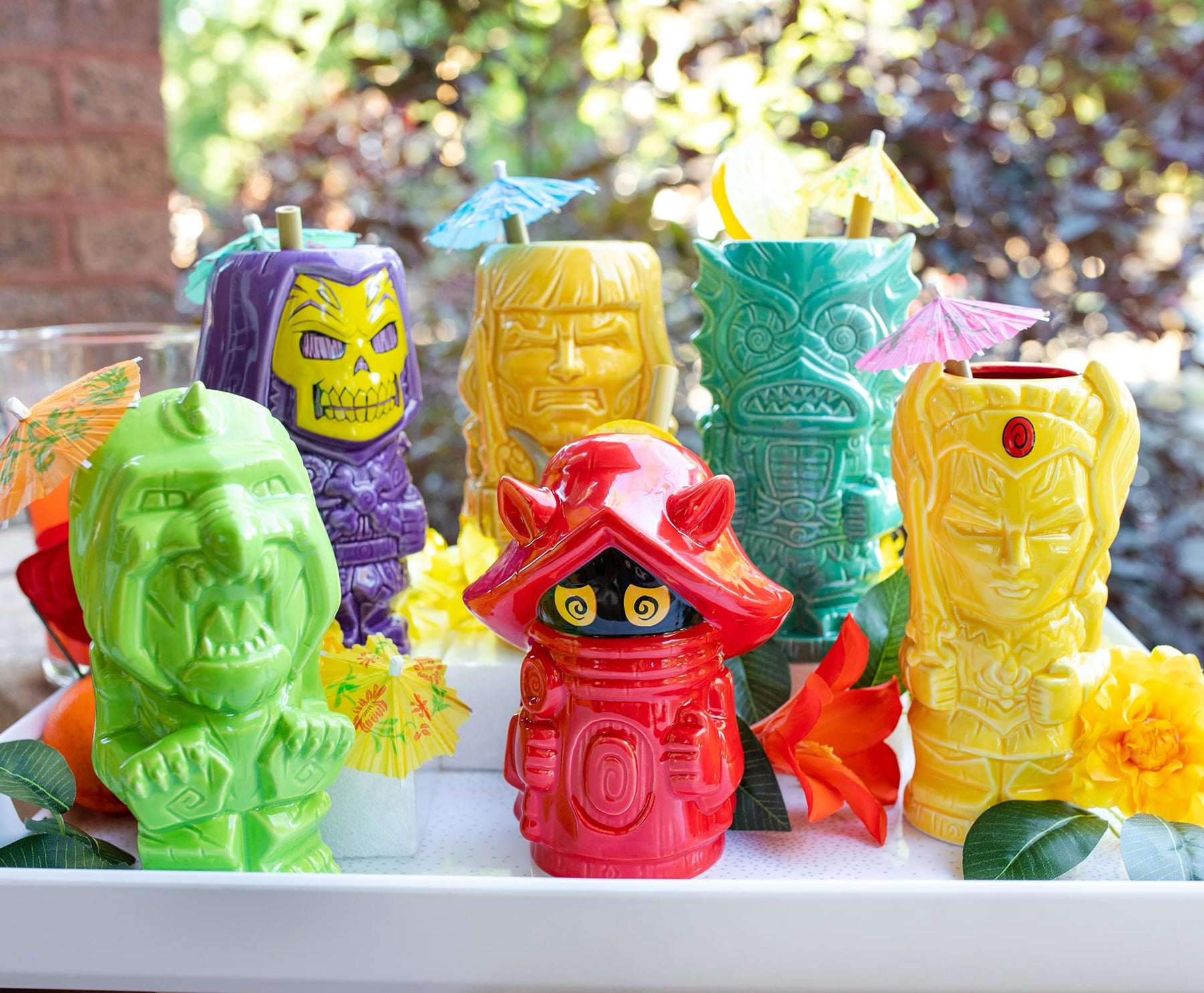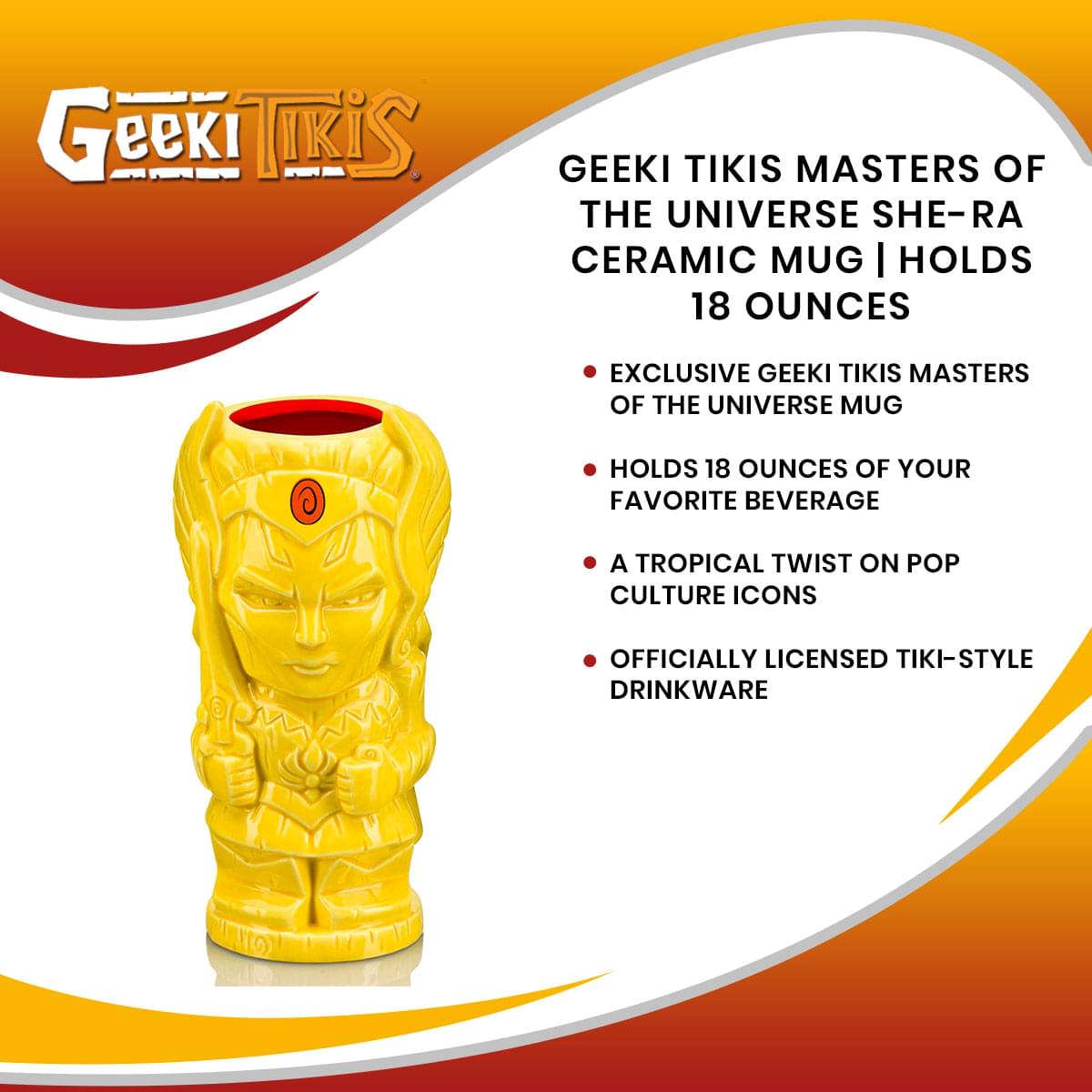 Geeki Tikis Masters of the Universe She-Ra Ceramic Mug | Holds 18 Ounces
She-Ra Goes Tiki: For the honor of Grayskull! Lift up your Sword of Protection and transform your home barware set with this officially licensed Geeki Tikis mug. Inspired by Masters of the Universe, now you can collect She-Ra in charming tiki form.
Iconic Design: Based on the Princess of Power, this collectible Geeki Tikis mug depicts She-Ra in her classic ensemble. Combining fun tiki styling, the tropical mug features vibrant yellow coloring and red accents.
Premium Construction: Made of high-grade ceramic, this quality Geeki Tikis She-ra mug is durable and built to last through all of your battles against Horde Prime and Hordak. Holds 18 ounces of your favorite hot or cold beverage.
Care Instructions: If Horde Prime can take a holiday, then you deserve a tropical getaway, too. Perfect for everyday use, this Geeki Tikis mug will give YOU the power. Suitable for top-shelf dishwasher and microwave.
Makes A Great Gift: Enjoy your favorite beverages with a tropical flair that celebrates your fandom. Add this Geeki Tikis She-Ra mug to your personal barware collection or gift it to the Masters of the Universe fan in your life.
FOR THE HONOR OF GRAYSKULL
Become the Princess of Power with this officially licensed Geeki Tikis She-Ra mug. Inspired by the heroine of Etheria, this collectible Masters of the Universe tiki mug puts a tropical flair on the classic '80s cartoon protagonist.
Expertly crafted with high-end sculpted detailing, the design captures She-Ra's iconic look based on her outfit from the original animated series. Complete with her signature dress and tiara ensemble, this tiki mug features a yellow base and brilliant red accents. True to form, She-Ra can also be seen wielding the Sword of Protection.
Whether you are battling against Horde Prime or serving as the Defender of the Crystal Castle, this BPA-free ceramic mug is durable enough to last through all of your heroic adventures.
OFFICIAL GEEKI TIKIS COLLECTION
This officially licensed Geeki Tikis Masters of the Universe drinkware puts a tropical, Polynesian-inspired twist on all your favorite characters from the popular cartoon and toy line. Complete your tiki mug collection with She-Ra, Skeletor, Orko, Battle Cat, Merman, and He-Man (each sold separately).
Part of an exclusive line of drinkware, Geeki Tikis combines pop culture's most beloved characters with the unique stylization seen in traditional tiki culture.
CARE INSTRUCTIONS
Easy care
Top-shelf dishwasher safe
Microwave safe