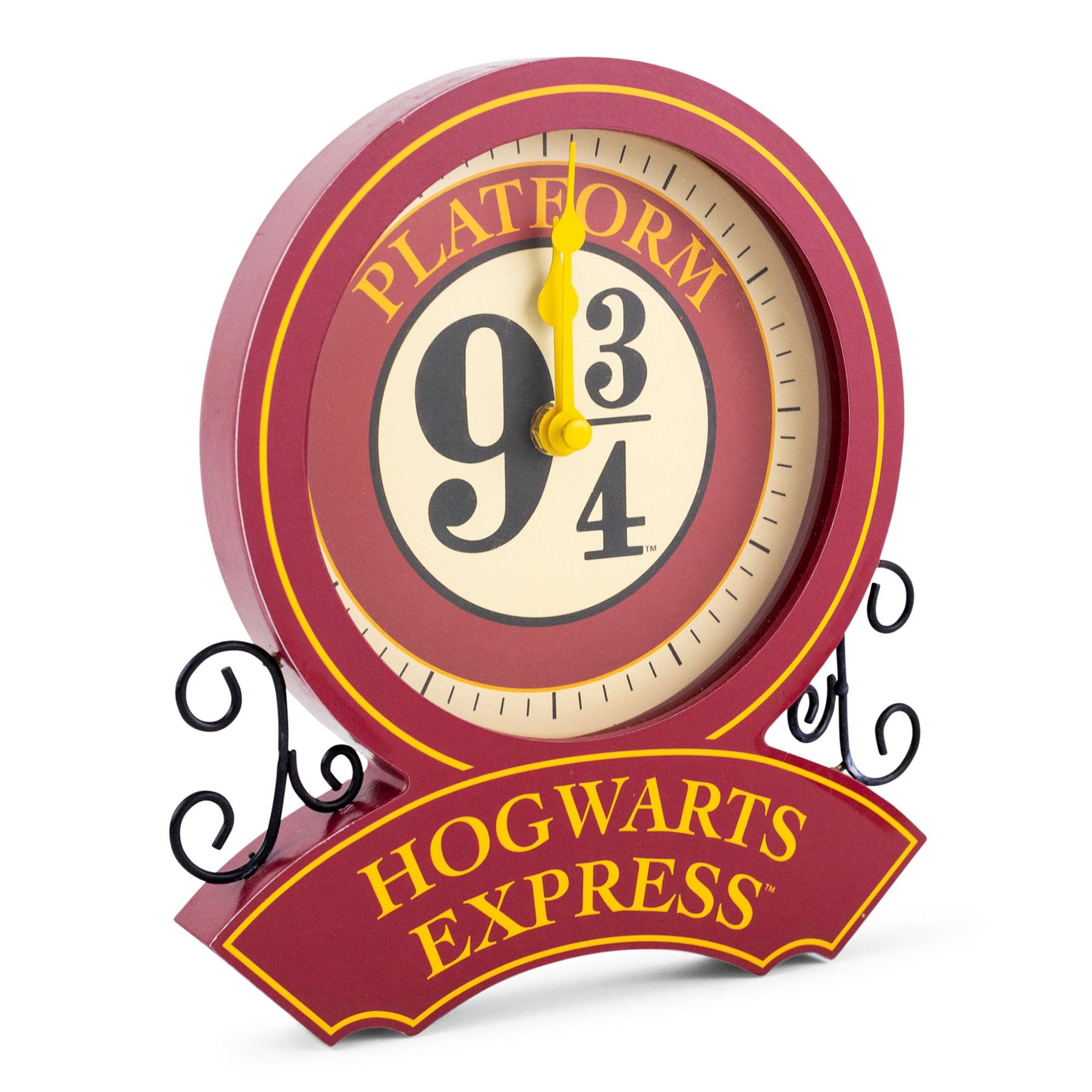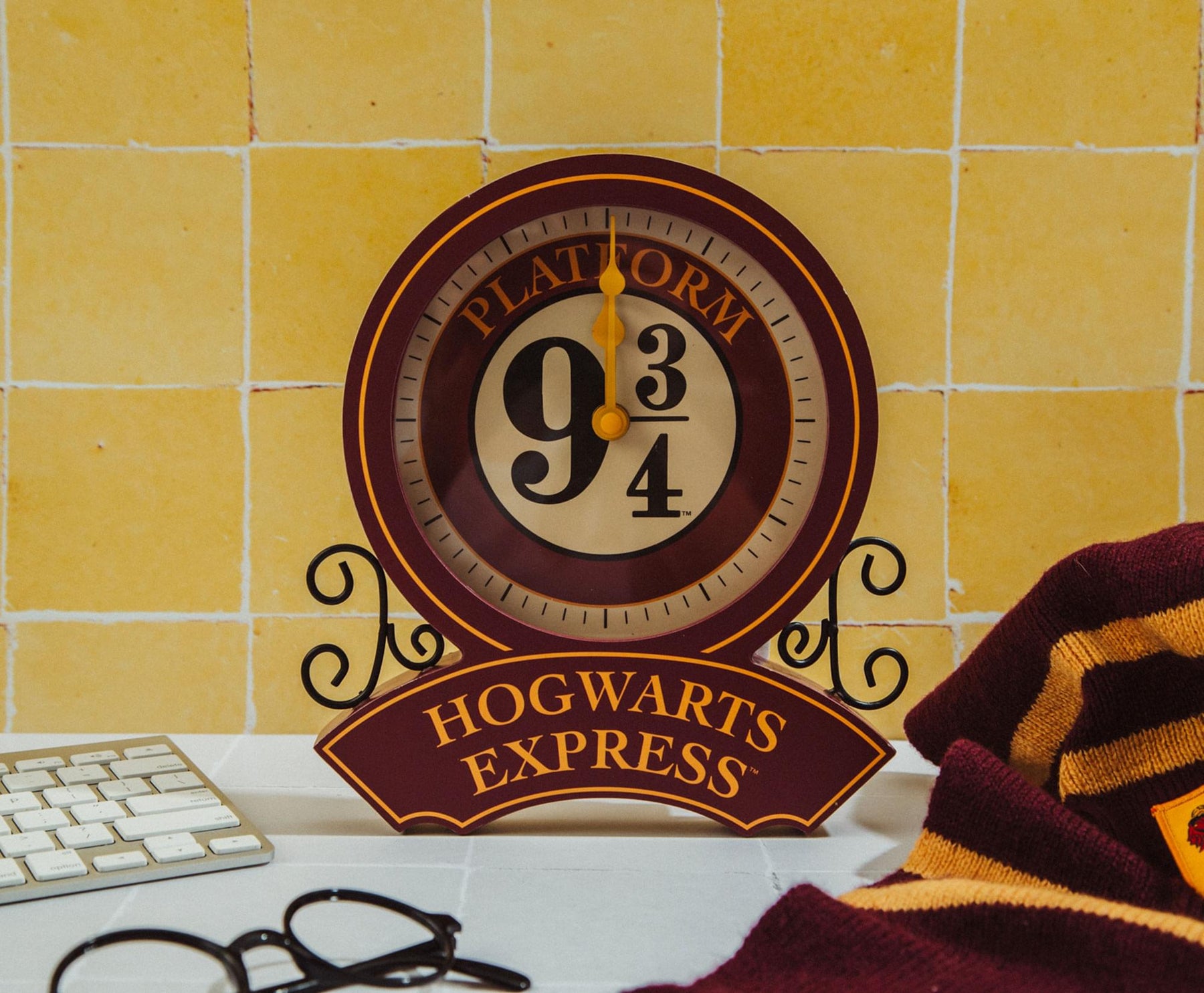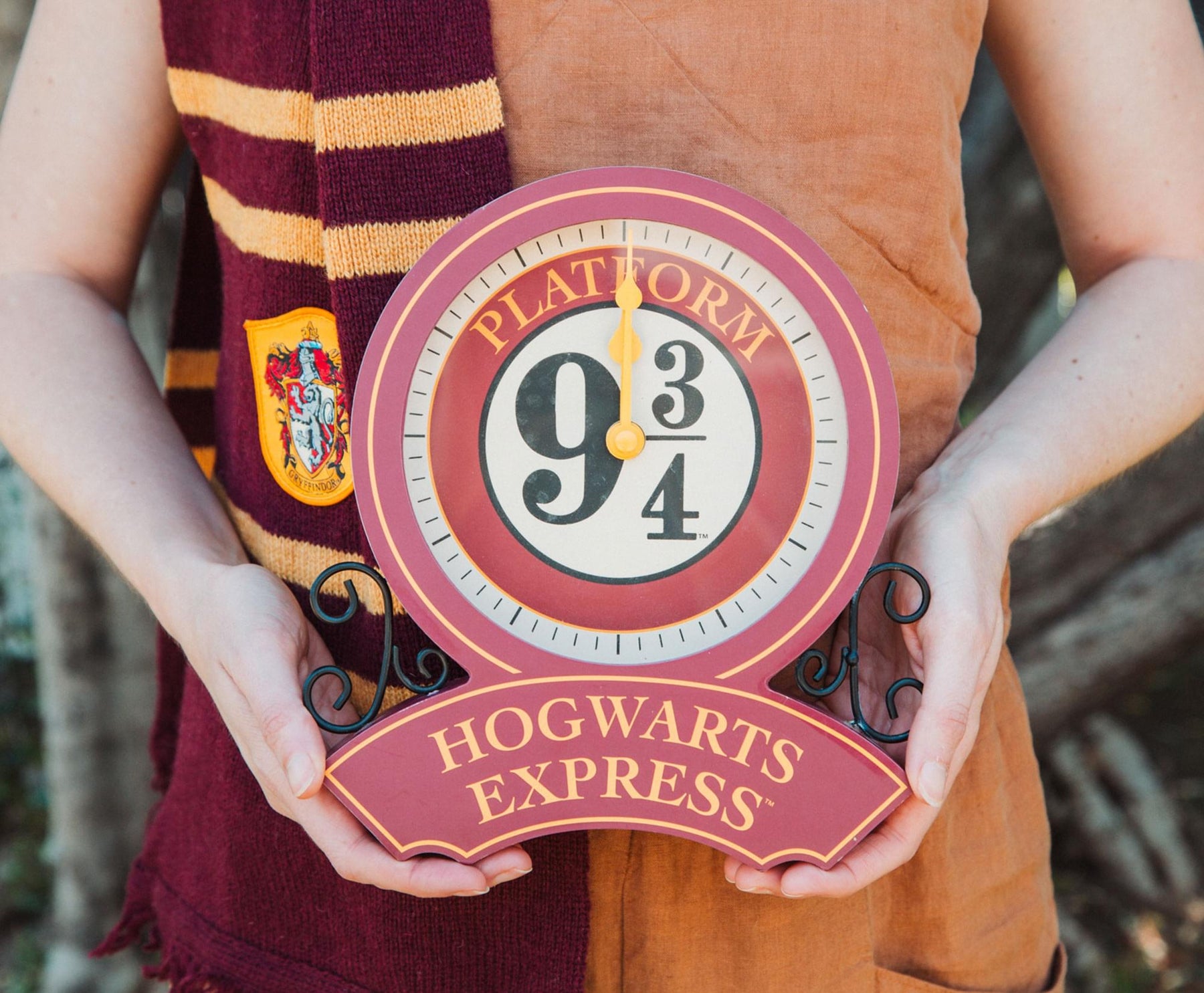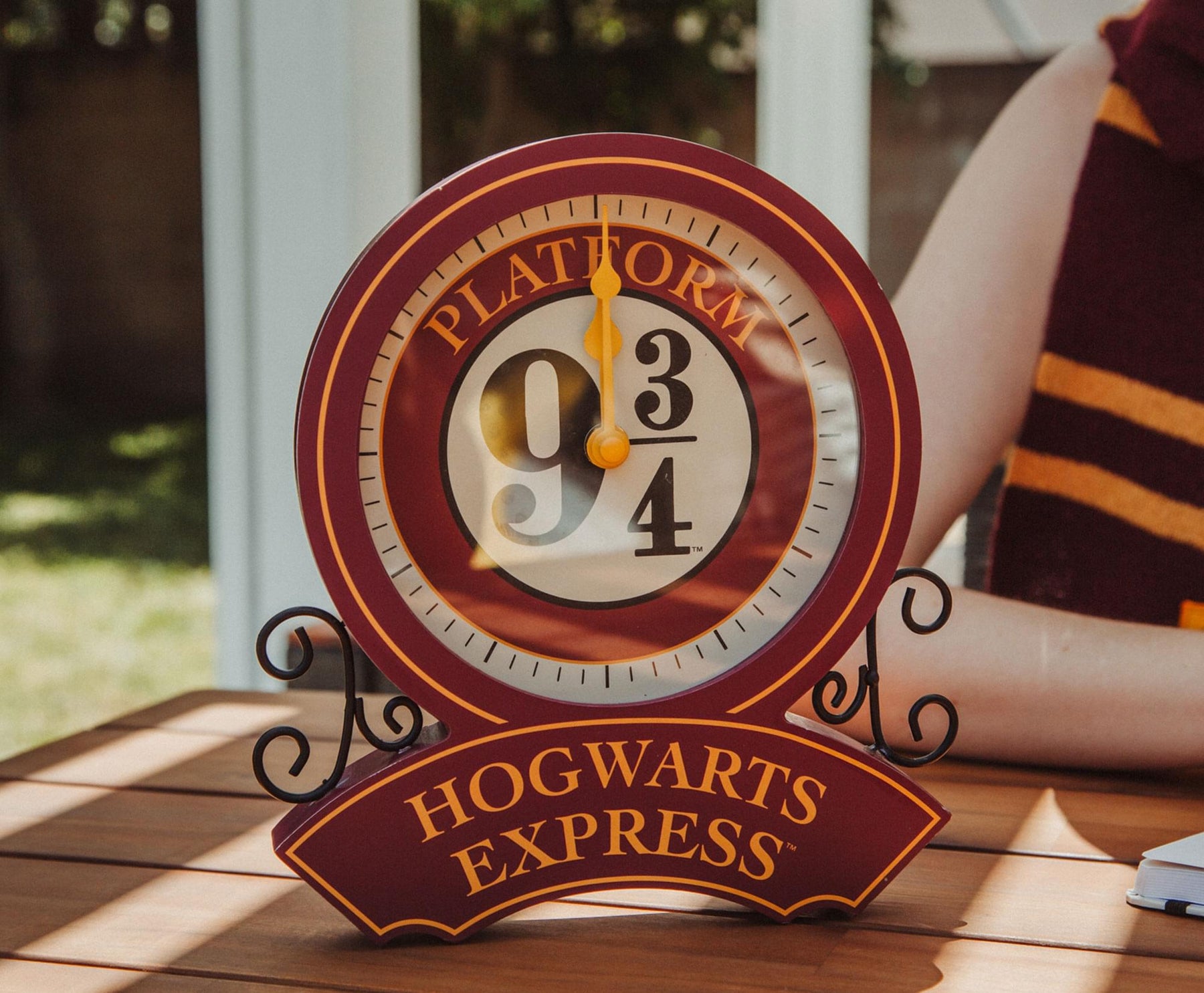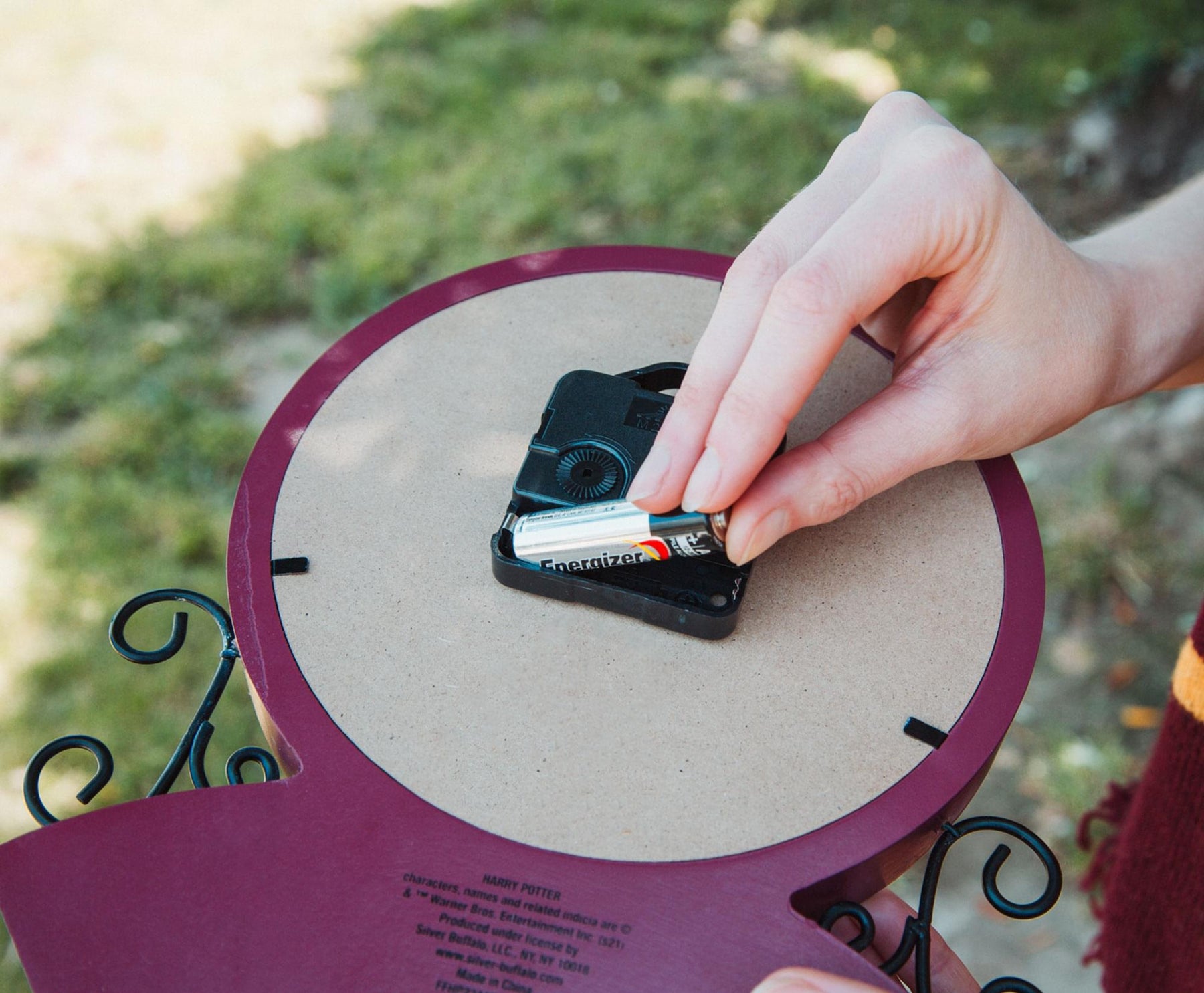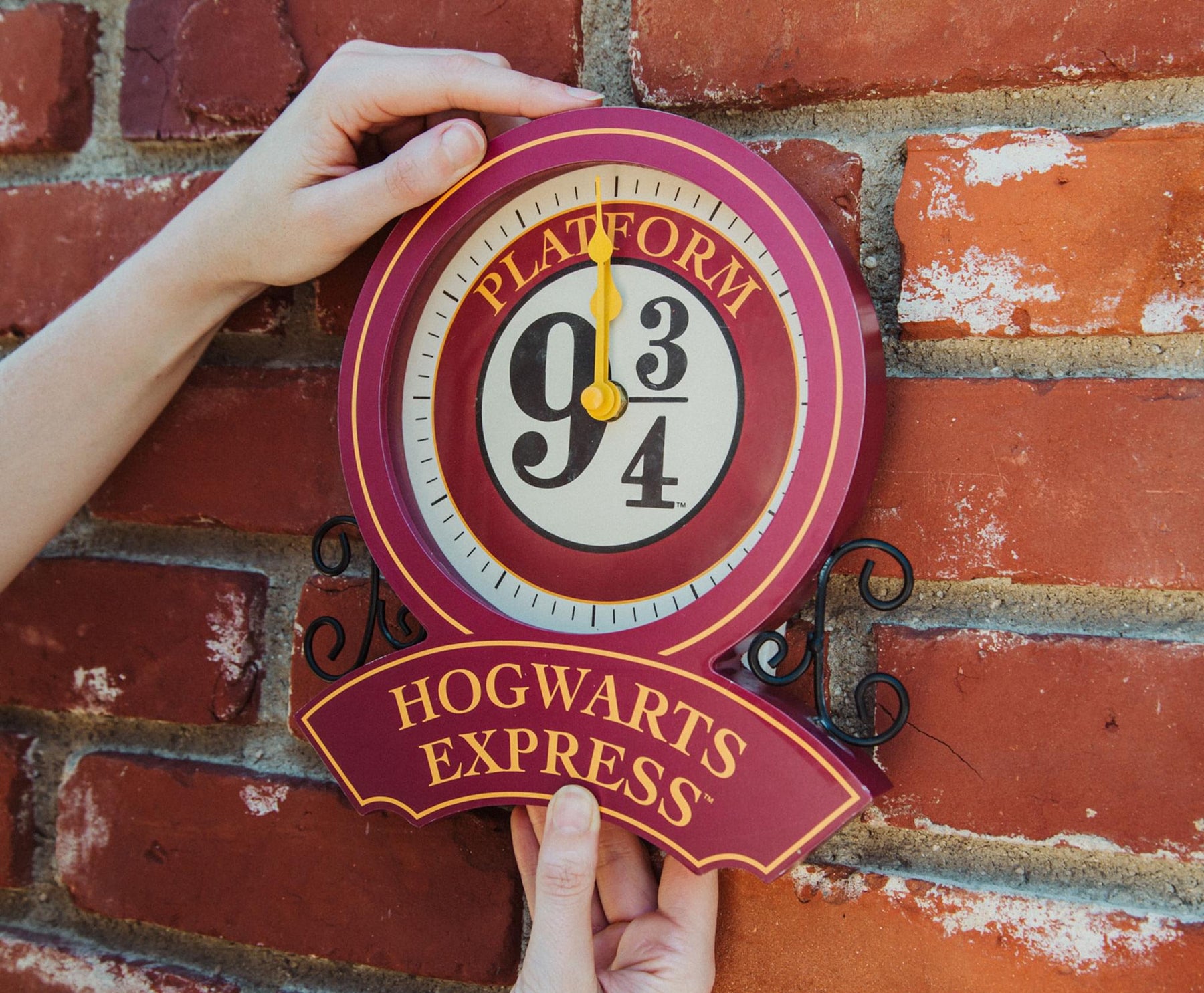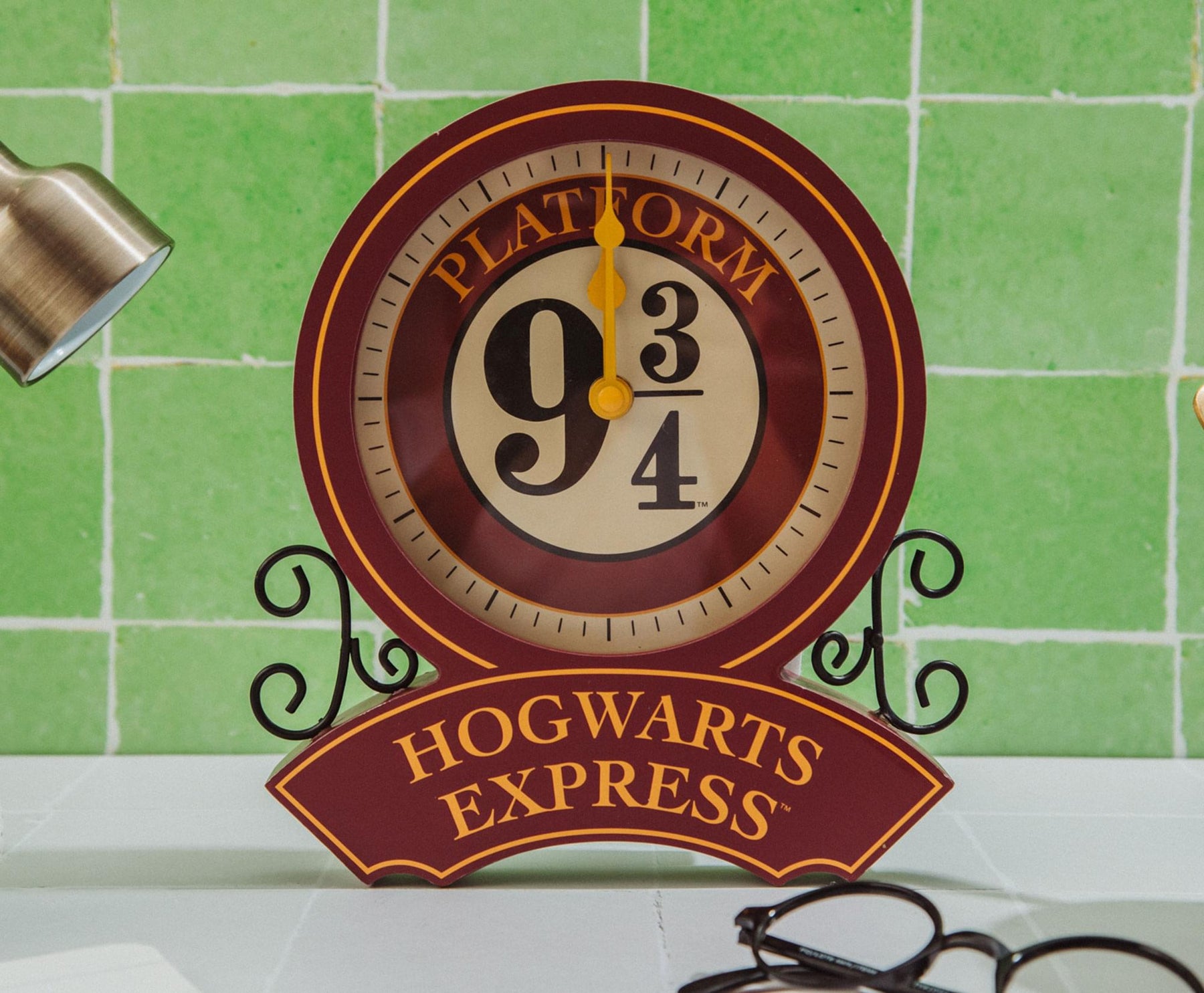 Harry Potter Hogwarts Express Platform 9 3/4 Desk Clock | 9 Inches Tall
MAKE TIME FOR MAGIC: Looking like it just Apparated out of the Wizarding World, this Platform 9 3/4 desk clock is the perfect way to know if you're train is running on time. Keep the rest of your daily schedule running like magic.
CATCH THE NEXT TRAIN: If there's one train you definitely don't want to miss, it's the Hogwarts Express. This working analog clock represents the famous departure destination at King's Cross Station, the muggle-proof Platform 9 3/4.
FOR WHEN YOU'RE ON THE CLOCK: Decorated in brilliant red to match the enchanted train, this clock's yellow hands will help young wizards and witches be able to read the time easily. You won't find many digital watches at Hogwarts, so start studying.
BATTERY-OPERATED DISPLAY: Bring a little magic to your space with fun and functional home decor. Measuring approximately 10 inches tall and 9 inches wide, this fine timepiece operates via 1x AA battery (not included).
OFFICIAL HARRY POTTER COLLECTIBLE: You might never get your hands on a Time-Turner, but you'll have your own wizarding way of keeping time with this officially licensed Hogwarts Express Platform 9 3/4 Desk Clock in your common room.
NOW BOARDING FOR HOGWARTS
You'll never be late for potions class again when you've got this Hogwarts Express Platform 9 3/4 Desk Clock on your shelf.
We recommend arriving at least an hour before your scheduled departure to Hogwarts School of Witchcraft and Wizardry. You'll know exactly when to leave for King's Cross Station when you've got this clock. Decorated in red, matching the famed color of the Hogwarts Express, the hands are in a vibrant yellow.
That way you'll always know how close you are to curfew. After all, you don't want to run into Mrs. Norris again.
THERE'S ALWAYS TIME FOR A LITTLE MAGIC
Muggles can easily operate this analog clock with 1x AA battery (not included). Keep track of how much time you've got left before your O.W.Ls while studying in the common room.
There's always time for more fun and adventure when with this officially licensed collectible from the Wizarding World of Harry Potter.
Read All About It on Our Blog
Trending Geek