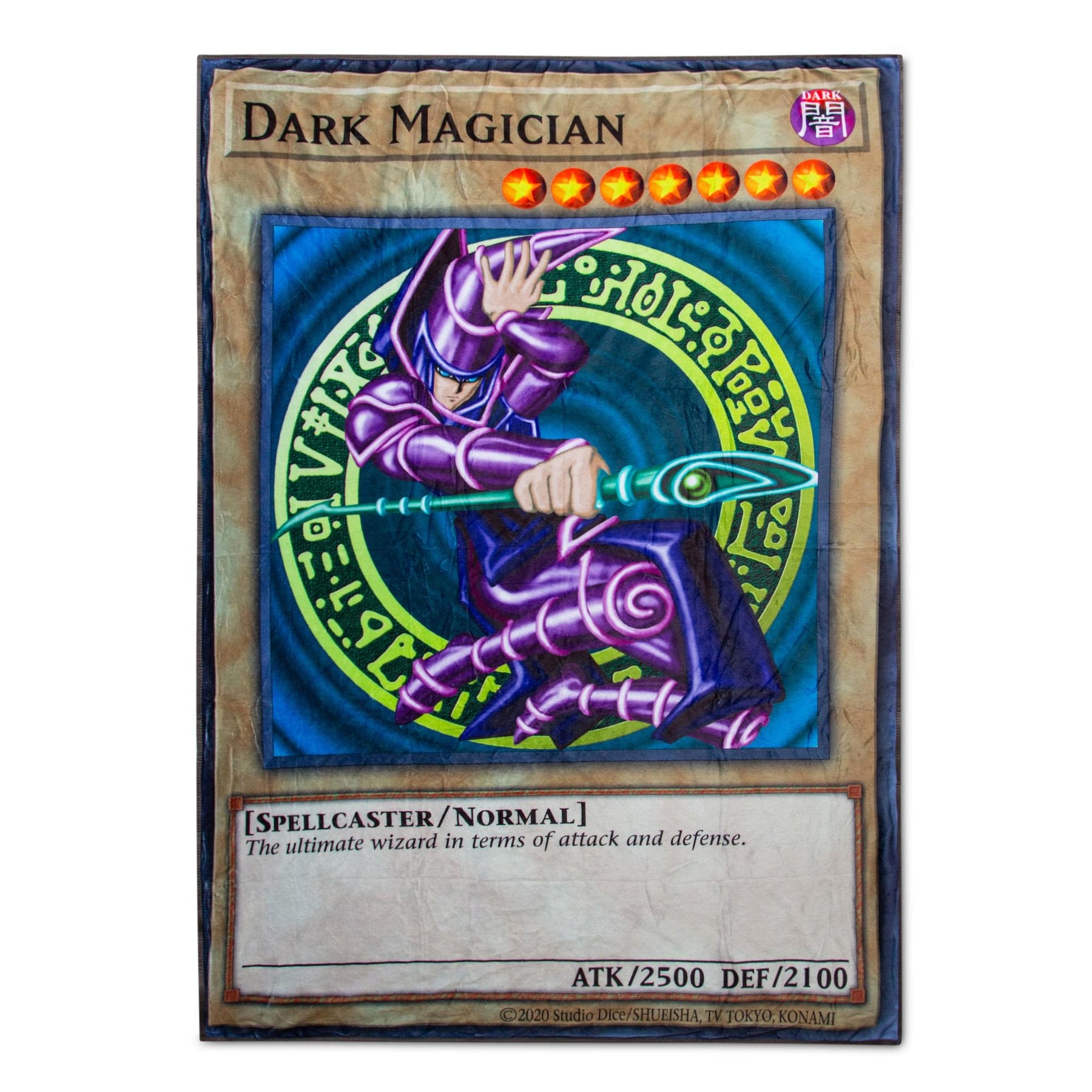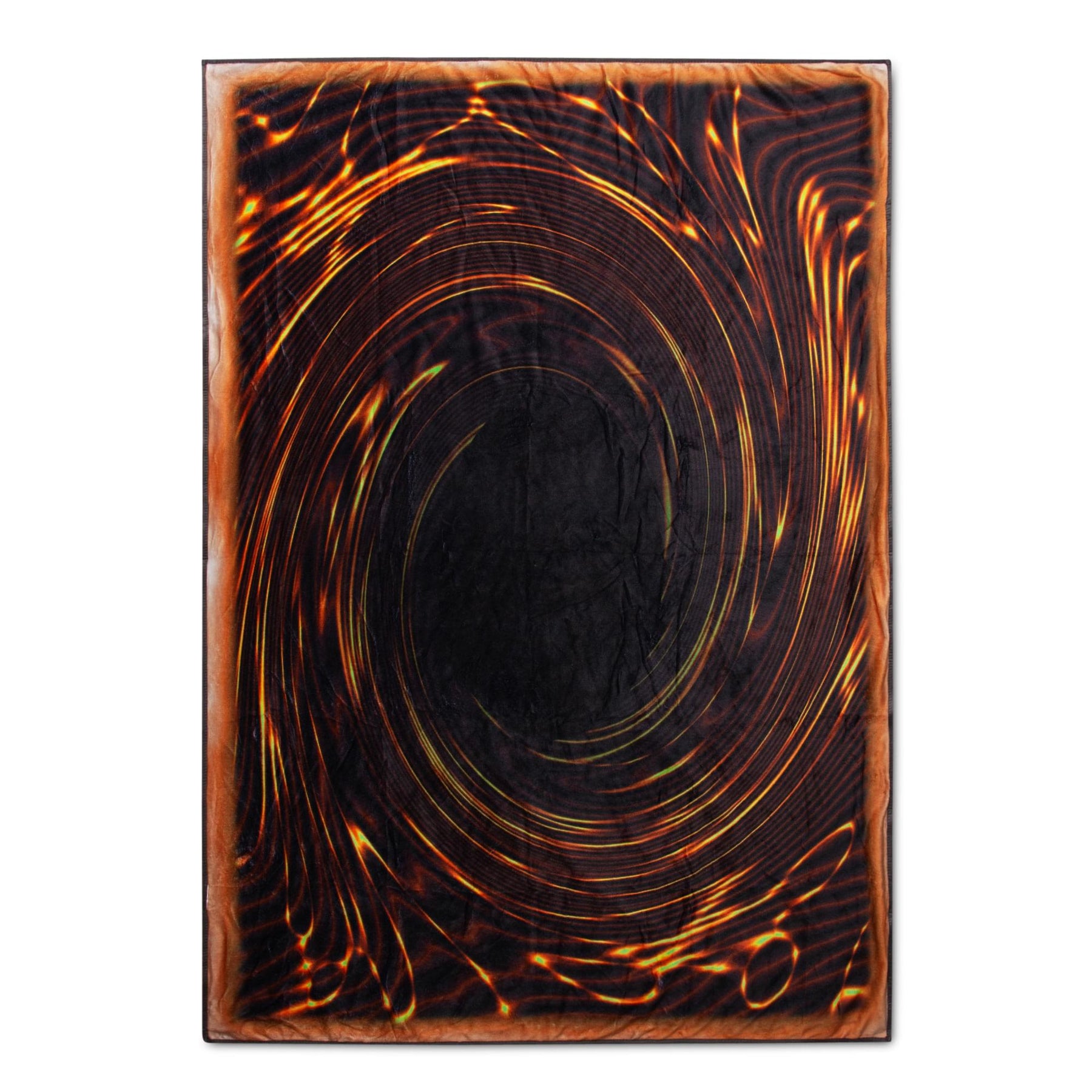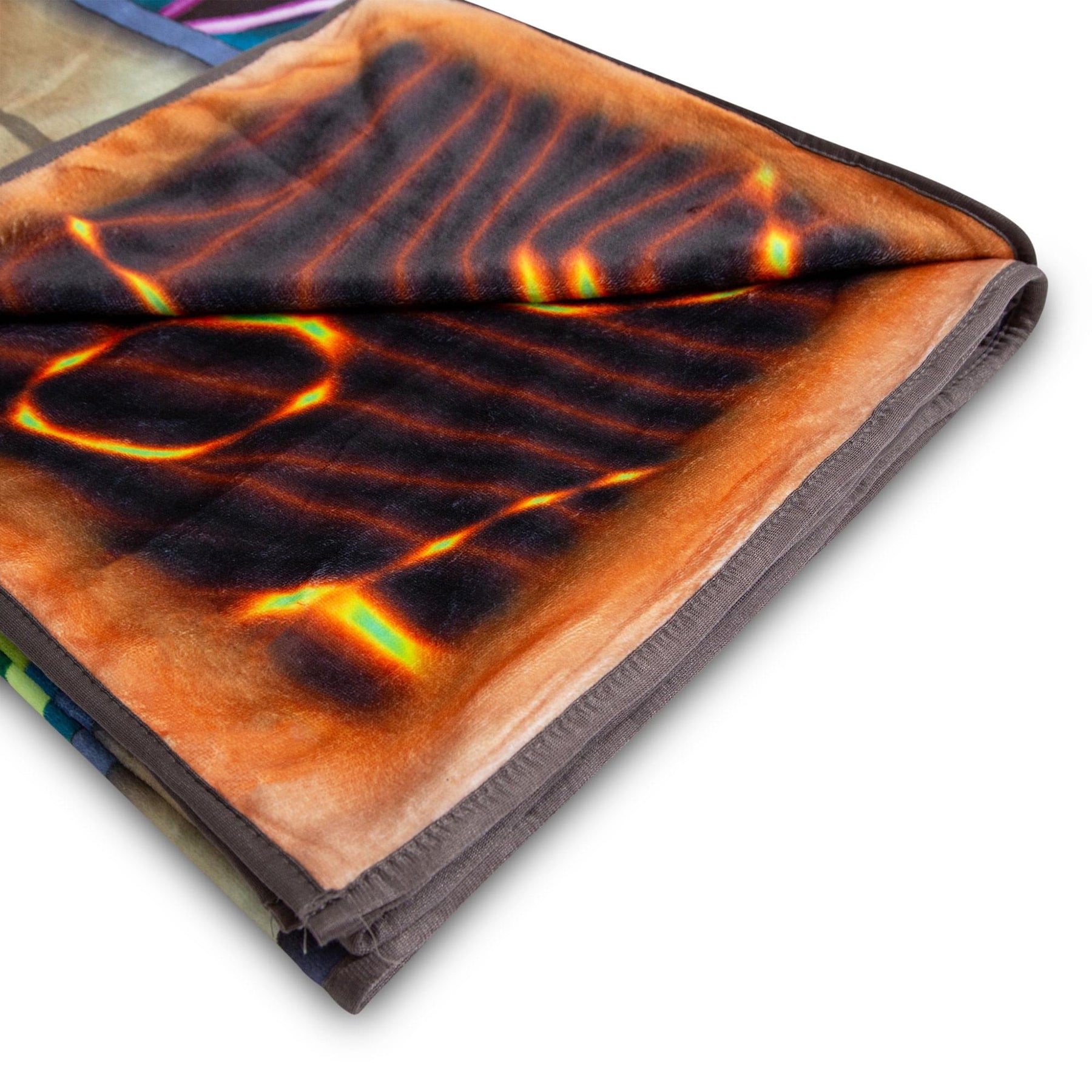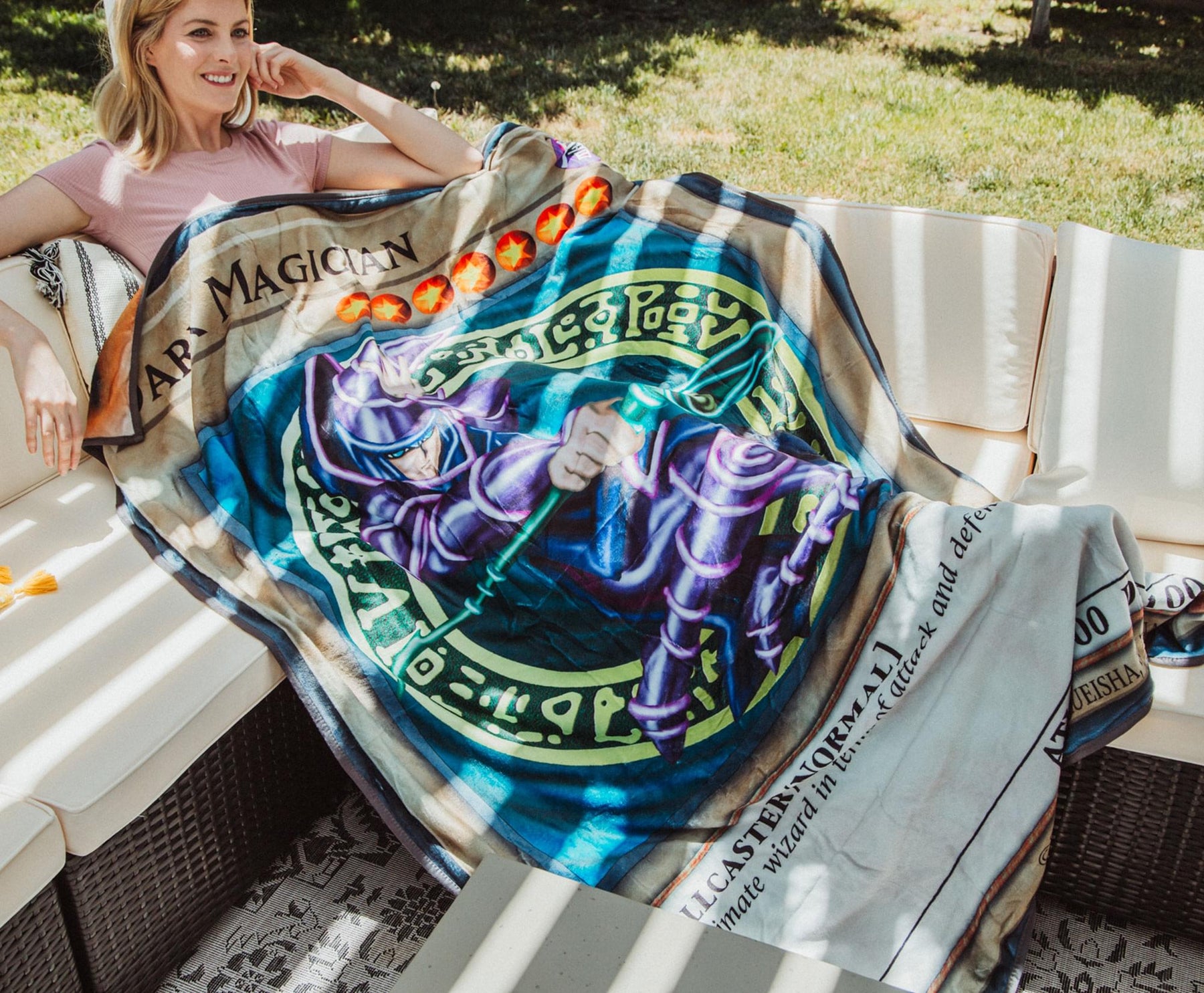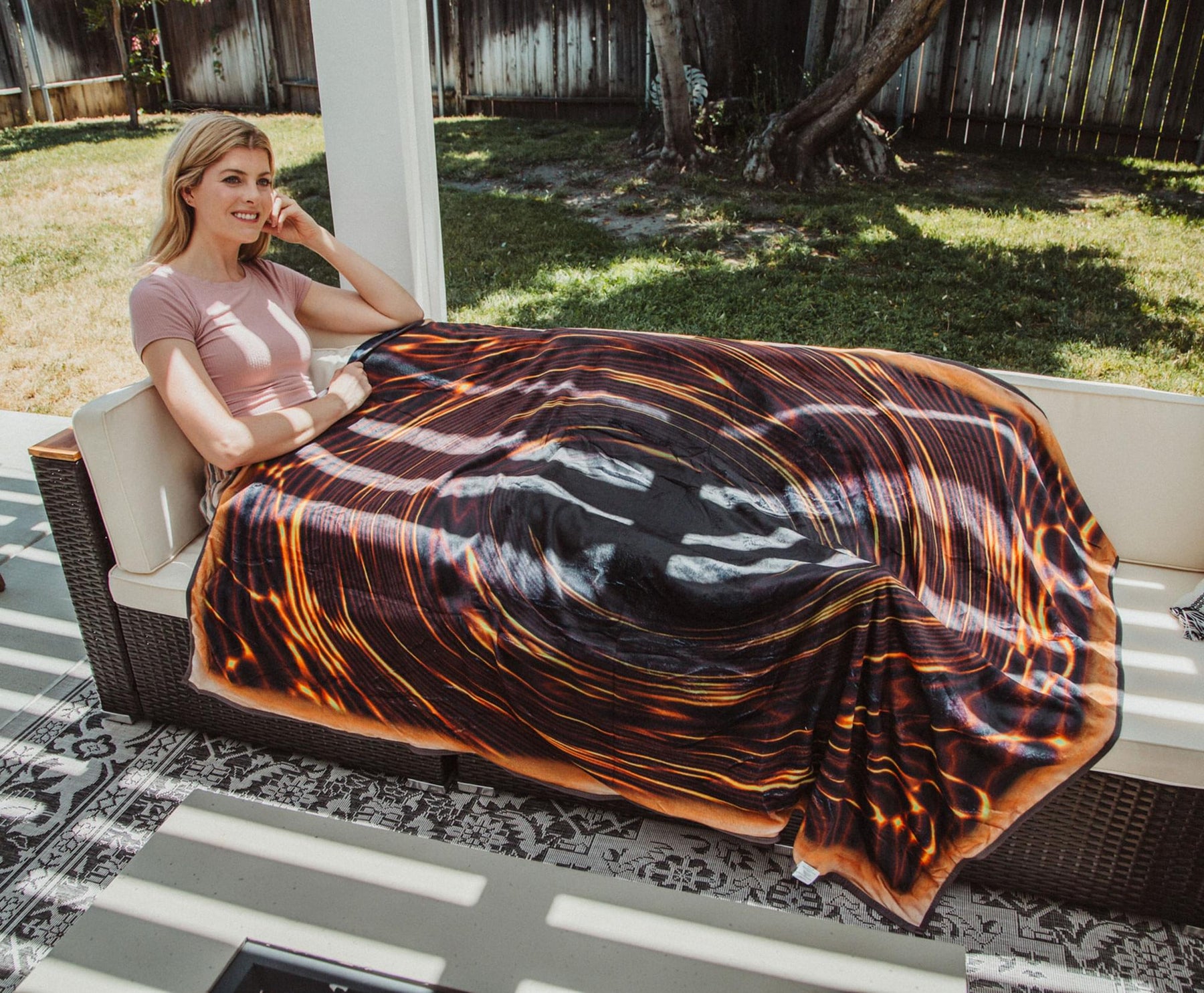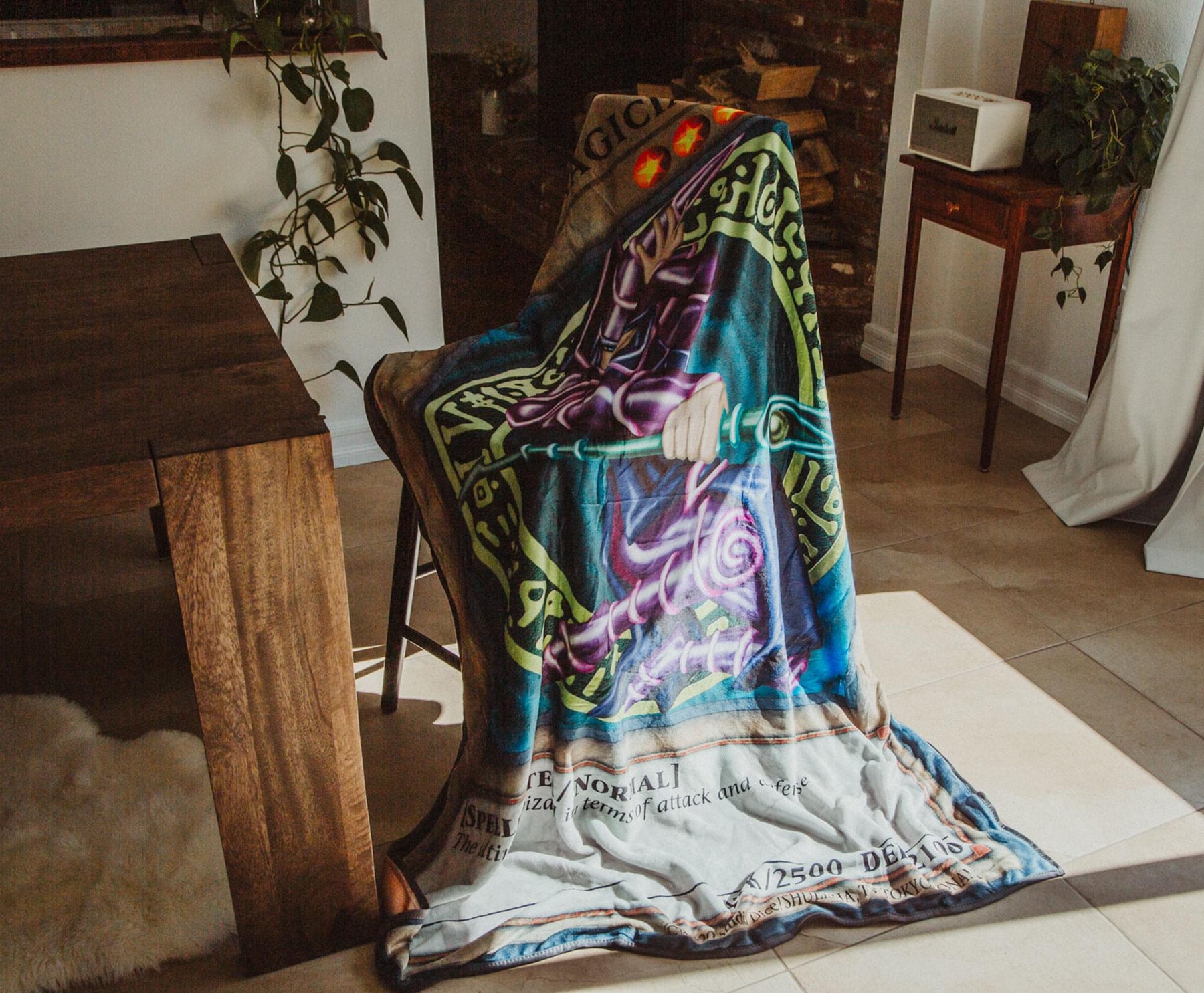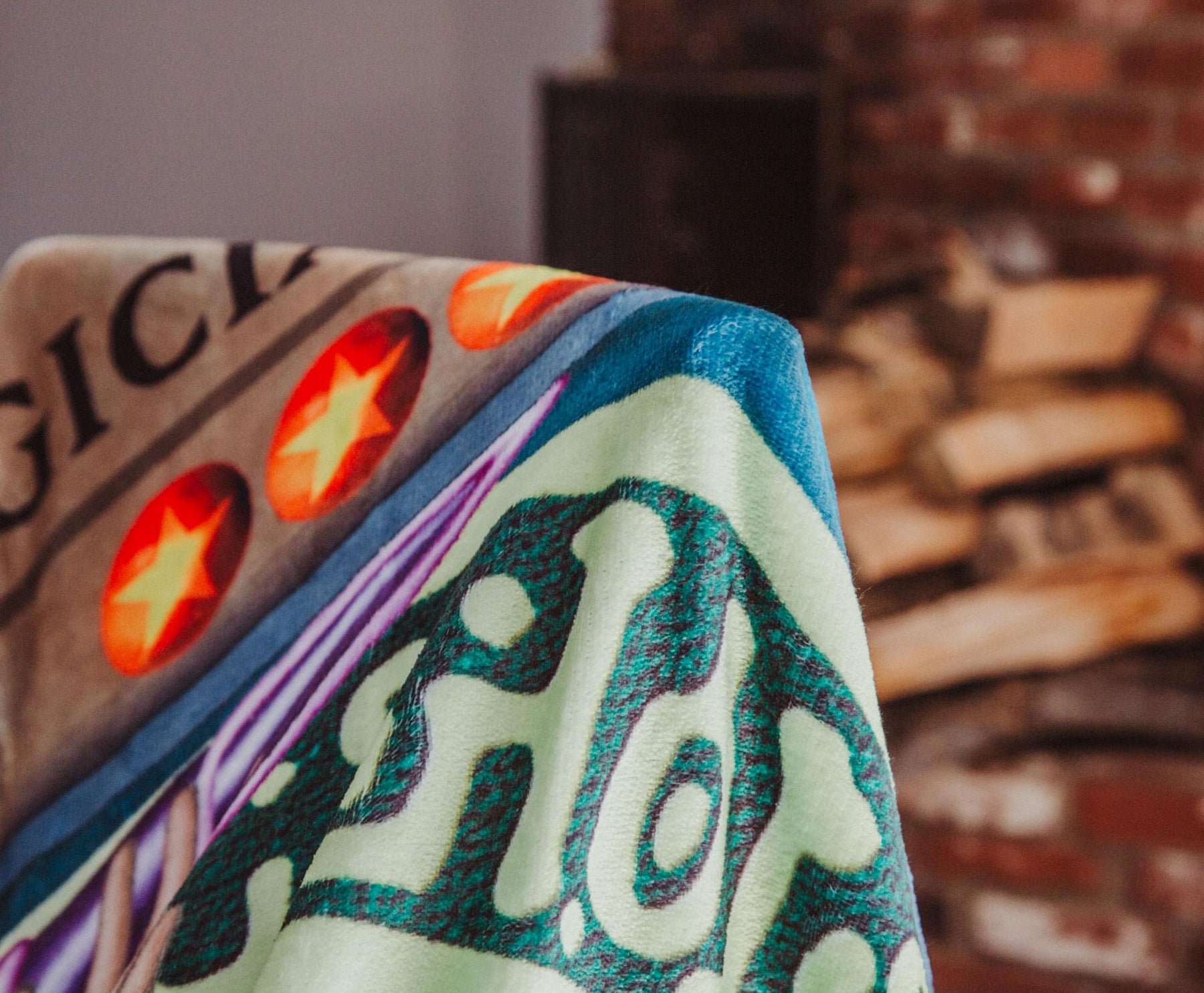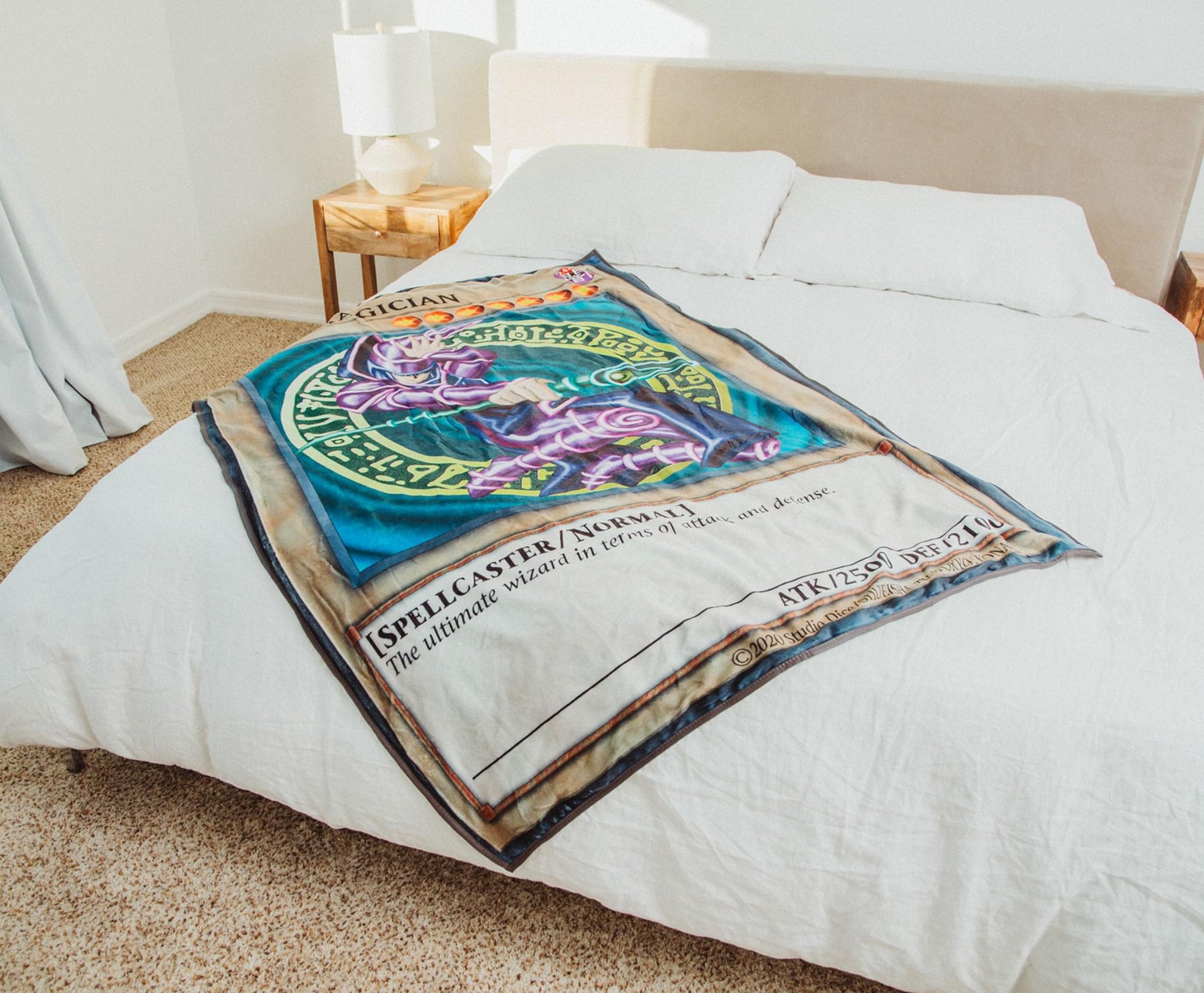 Yu-Gi-Oh! Dark Magician Card Fleece Throw Blanket | 45 x 60 Inches
SUMMON THE POWER OF COZY: You don't need to sacrifice Spirit Energy to achieve comfort in your Spell Zone. All you need to do is play this exclusive throw blanket featuring the Dark Magician card from Yu-Gi-Oh!
RELAXATION ON A NEW LEVEL: When faced with a chilling opponent, you have only one choice. Summon the Dark Magician to warm you up, featured in this powerful design inspired by the classic Yu-Gi-Oh! trading card.
CAST A SPELL FOR SNUGGLES: This throw cover features a soft plush fabric, giving Duelists all the comfort they need. Perfect for lending an extra layer of warmth while you wait for your opponent to make their next move.
SPELLBINDING QUALITY: Made with 100% soft polyester that ensures long-term use for your most serious Shadow Games. Measuring approximately 45 x 60 inches, this oversized fleece blanket will get you through every duel comfortably.
OFFICIAL YU-GI-OH! COLLECTIBLE: Make the duel-winning draw with this officially licensed Yu-Gi-Oh! throw blanket featuring the powerful Dark Magician. A cozy bedding essential made to maximize your comfort points.
BOOST YOUR COMFORT LEVEL
Build out your deck with this exclusive fleece throw blanket from the hit Yu-Gi-Oh! anime series.
A force to be reckoned with, the powerful Dark Magician is here to help you combat the cold. Summon comfort in the heat of battle with this cozy throw cover's depiction of the iconic trading card. Perfect for wrapping around yourself while binge-watching your favorite Yu-Gi-Oh! episodes, boosting your deck, or regaining some lost memories.
You'll be warmer and wiser — and one step closer to becoming the next King of Games.
COZY ROOM ESSENTIALS FITTING FOR ANY DUELIST
Improve your deck with this spellbinding fleece blanket, a soft bedding essential that is a perfect counterattack to the cold. The Dark Magician will help you prepare for your next encounter when a new opponent turns up. Banish chilly nights and be on top of your game with officially licensed home decor inspired by Yu-Gi-Oh!
CARE INSTRUCTIONS
Machine wash with cold water is highly recommended