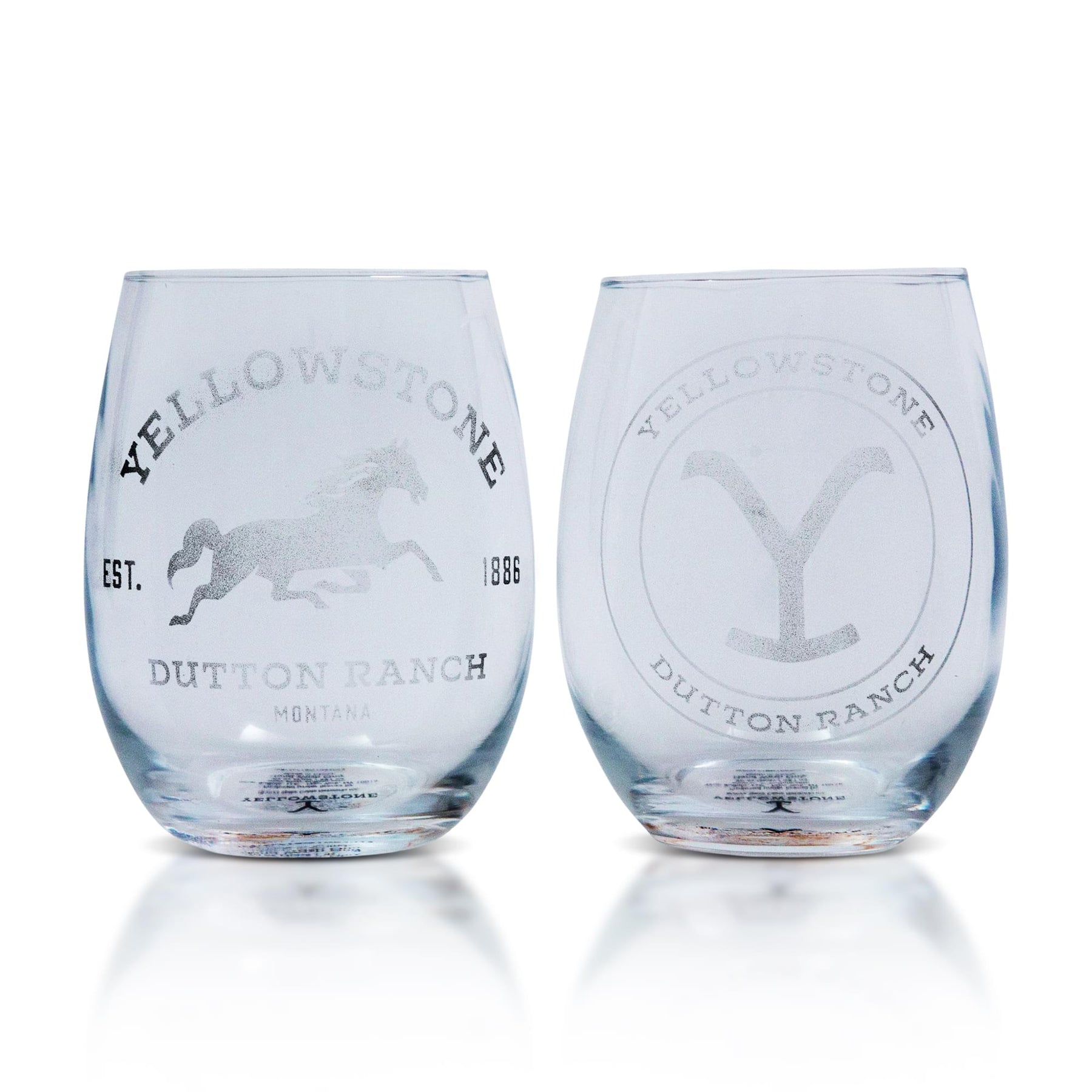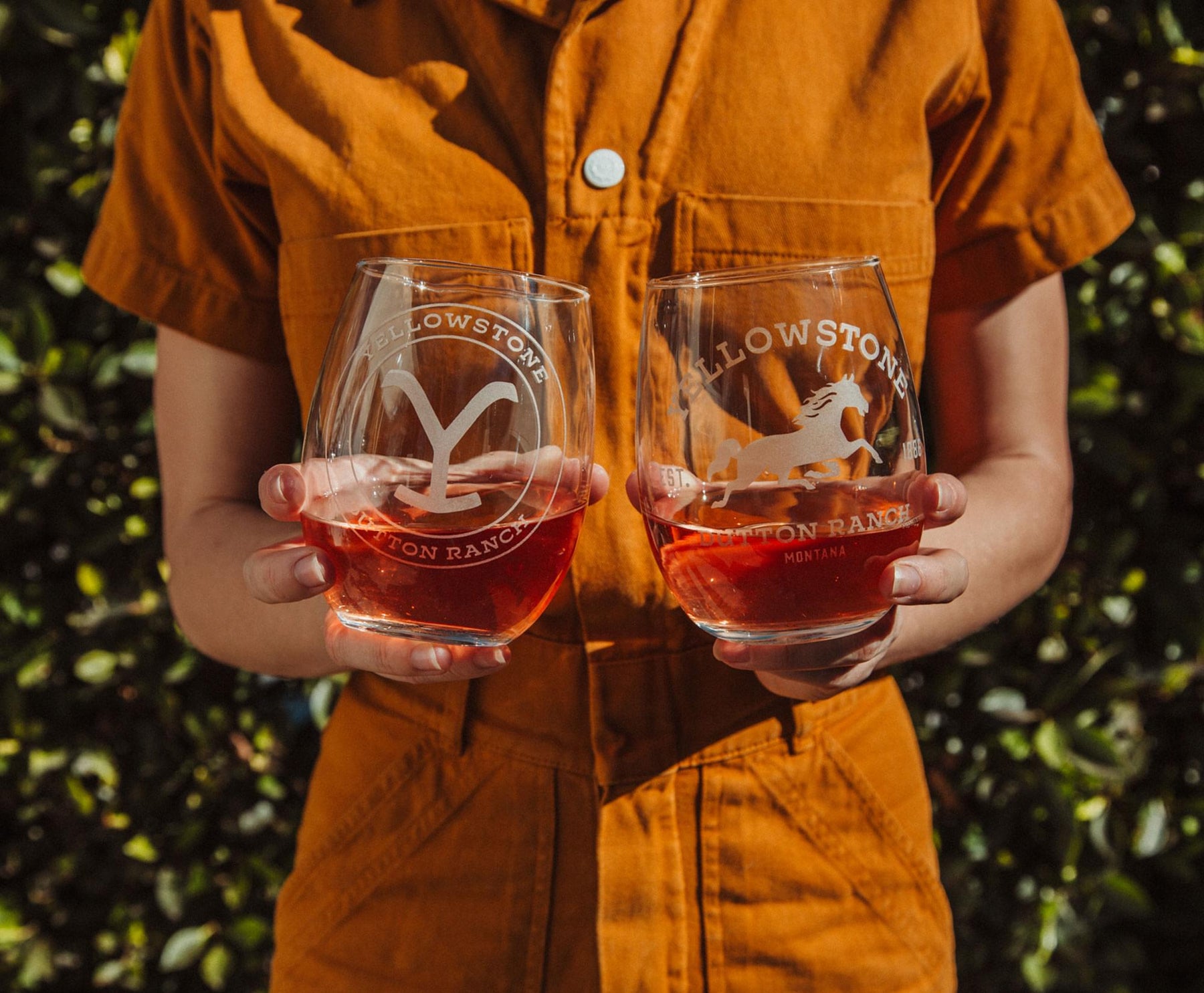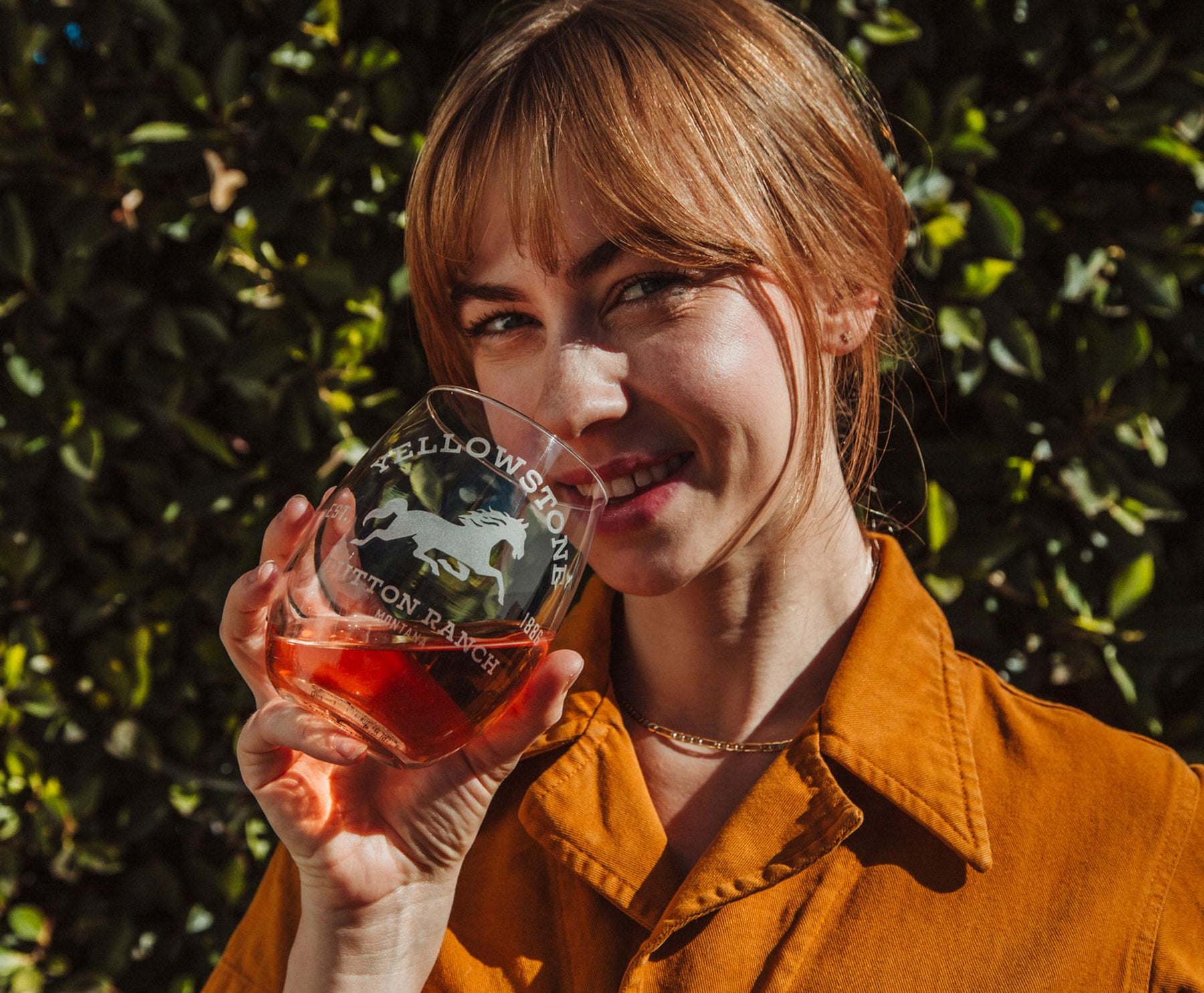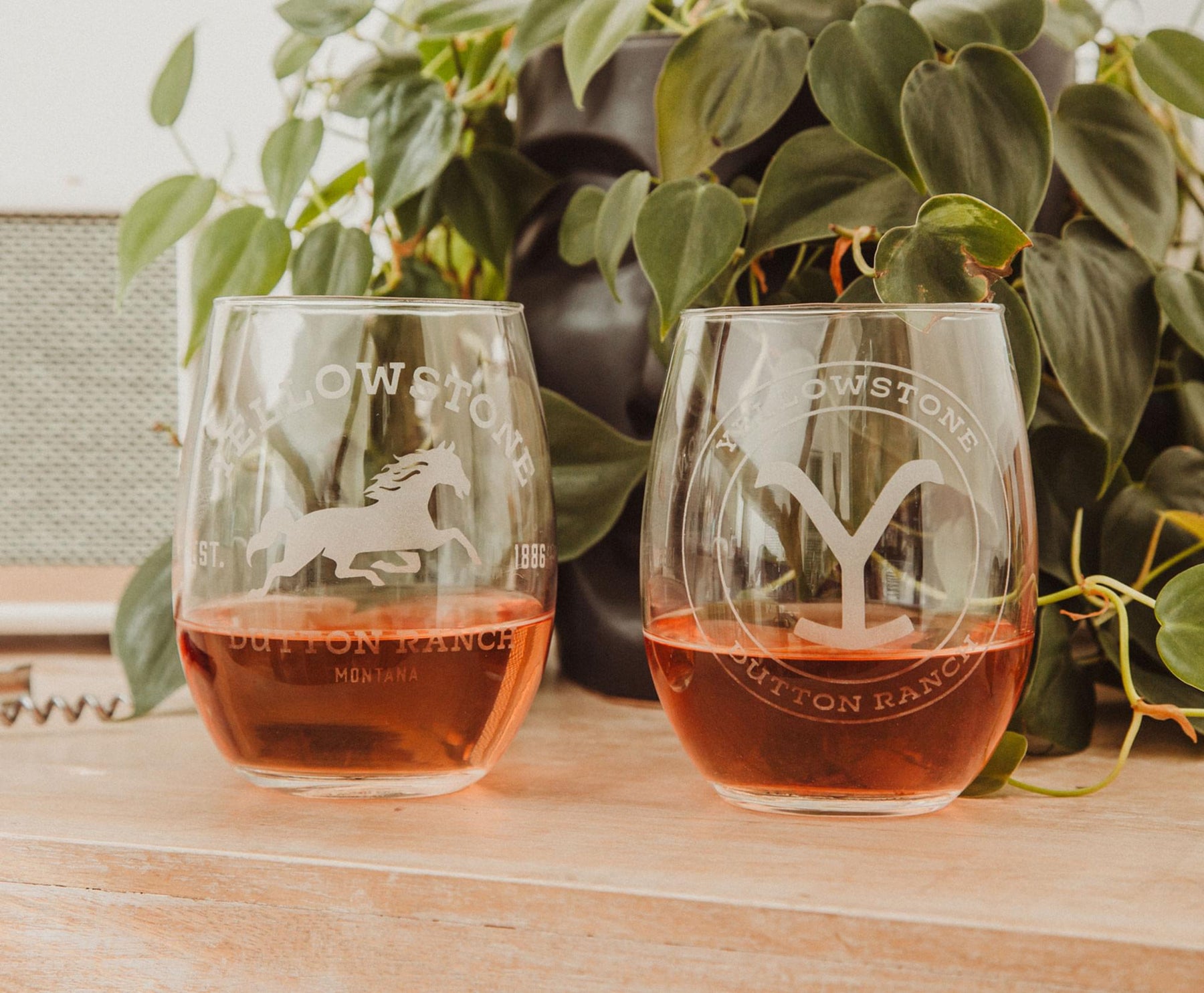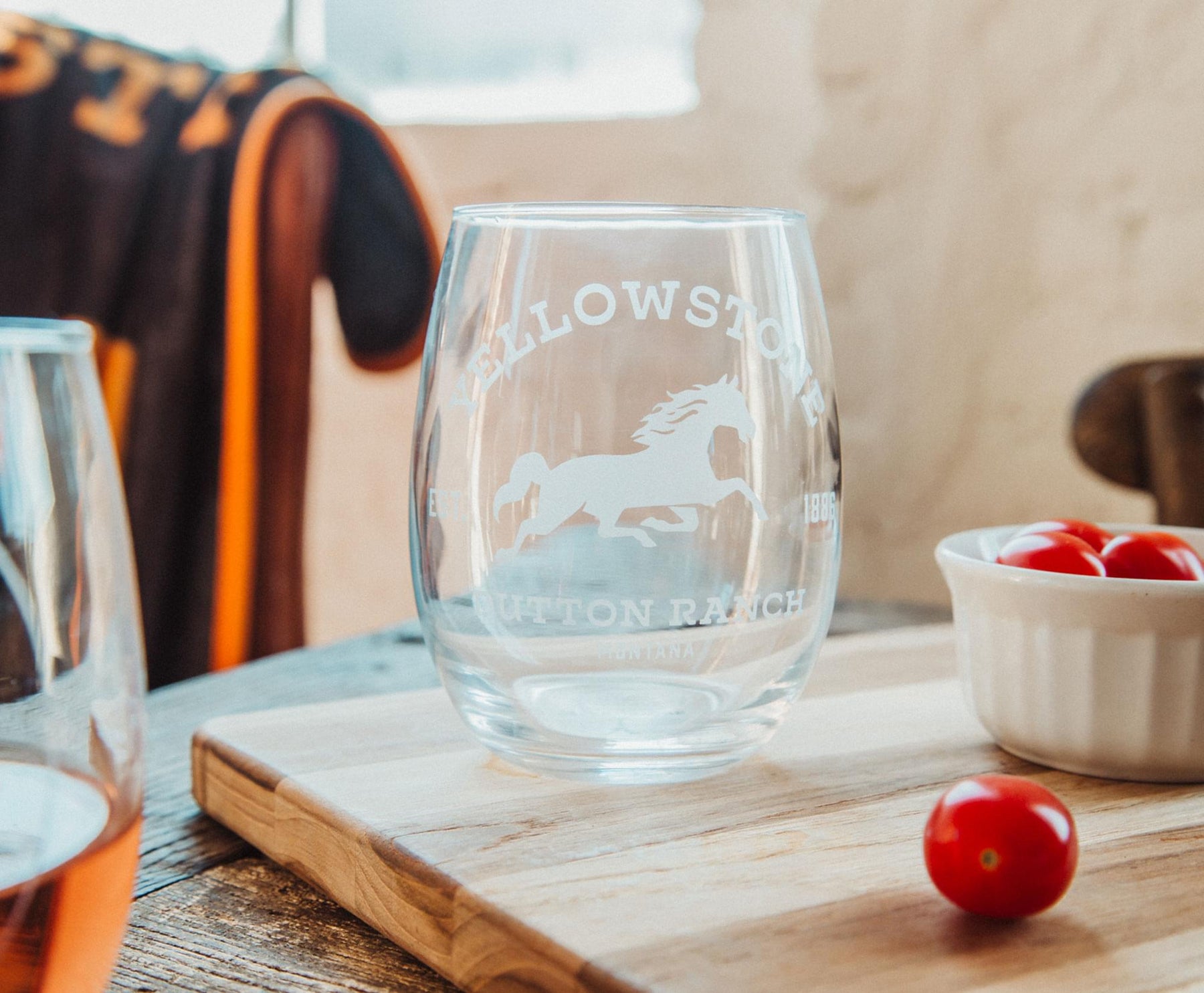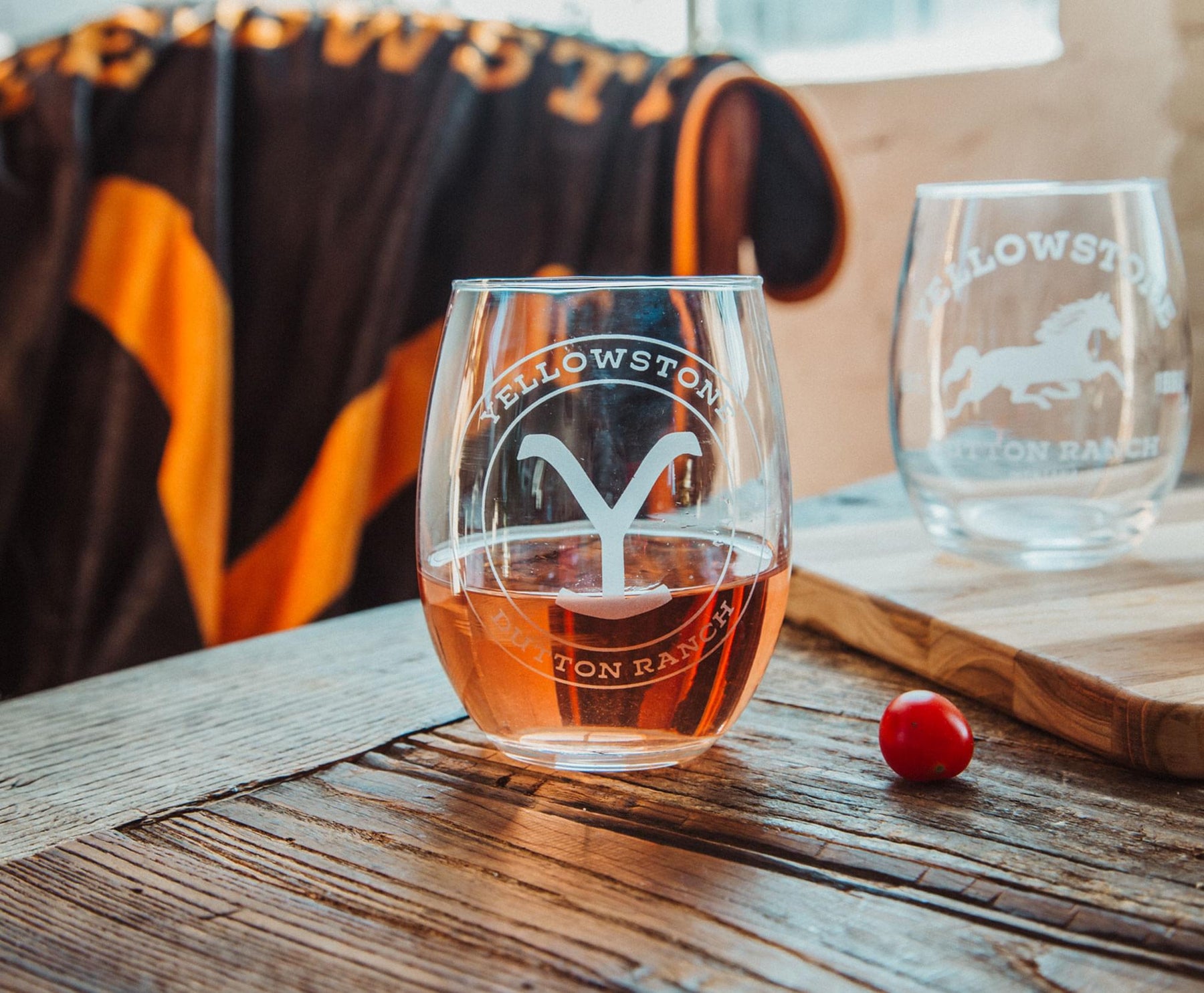 Yellowstone Dutton Ranch 20-Ounce Stemless Wine Glasses | Set of 2
WELCOME TO DUTTON RANCH: Head west into the wildlands of Montana, where the Dutton family is in a struggle for survival. Now you can join the fight with this exclusive stemless glass set inspired by the hit series Yellowstone.
NOBODY'S GONNA MESS WITH US: This set of high-quality wine glasses features two unique designs, one with the Y brand and the other with a high-spirited horse. Both cups feature the Yellowstone logo and Dutton Ranch name.
SHARKS AND MINNOWS: Work, family life, it's so demanding. Maybe you need a little fresh air, a little me time. Whether you're relaxing after manning the range or toasting to another victory over your enemies, this glassware set is perfect.
A WILLOW OR AN OAK: Roping and riding and fighting the good fight can all be thirsty work. Each of these BPA-free glass tumblers holds 20 ounces of your favorite beverage. For the best care, hand-wash only. Not safe for dishwasher or microwave.
OFFICIAL YELLOWSTONE MERCHANDISE: In a world full of fakes and phonies, it's good to know some things can be relied on. This officially licensed Yellowstone glassware set is perfect for toasting to new beginnings.
WHY I ONLY LOVE COWBOYS AND DREAMERS, I WILL NEVER UNDERSTAND
This exclusive set of stemless wine glasses comes to you straight from the Yellowstone Dutton Ranch.
It's the one constant in life. You build something worth having, someone's gonna try to take it. Whether you've spent the day on horseback chasing steer, locked in the boardroom fighting lawyers, or facing off against people who want to take what's yours, grab yourself a shot of something refreshing. That's where this glassware set comes in.
It doesn't matter if you just drinking ice water or some of the harder stuff, these Dutton Ranch glass tumblers are the perfect vessel for when you're licking your wounds...or contemplating your next attack.
I BELIEVE IN LOVIN' WITH YOUR WHOLE SOUL AND DESTROYING ANYTHING THAT WANTS TO KILL WHAT YOU LOVE
This set of 2 stemless wine glasses will be with you for the good times and the bad. Perfect for sipping something strong while watching the sun set over the mountains.
Join the Duttons for a round of drinks with this set of officially licensed Yellowstone drinkware that will make sure you never forget your time at the ranch.
CARE INSTRUCTIONS
Hand wash
Not dishwasher safe
Not microwave safe
CARE INSTRUCTIONS
Hand wash
Not dishwasher safe
Not microwave safe
Read All About It on Our Blog
Trending Geek