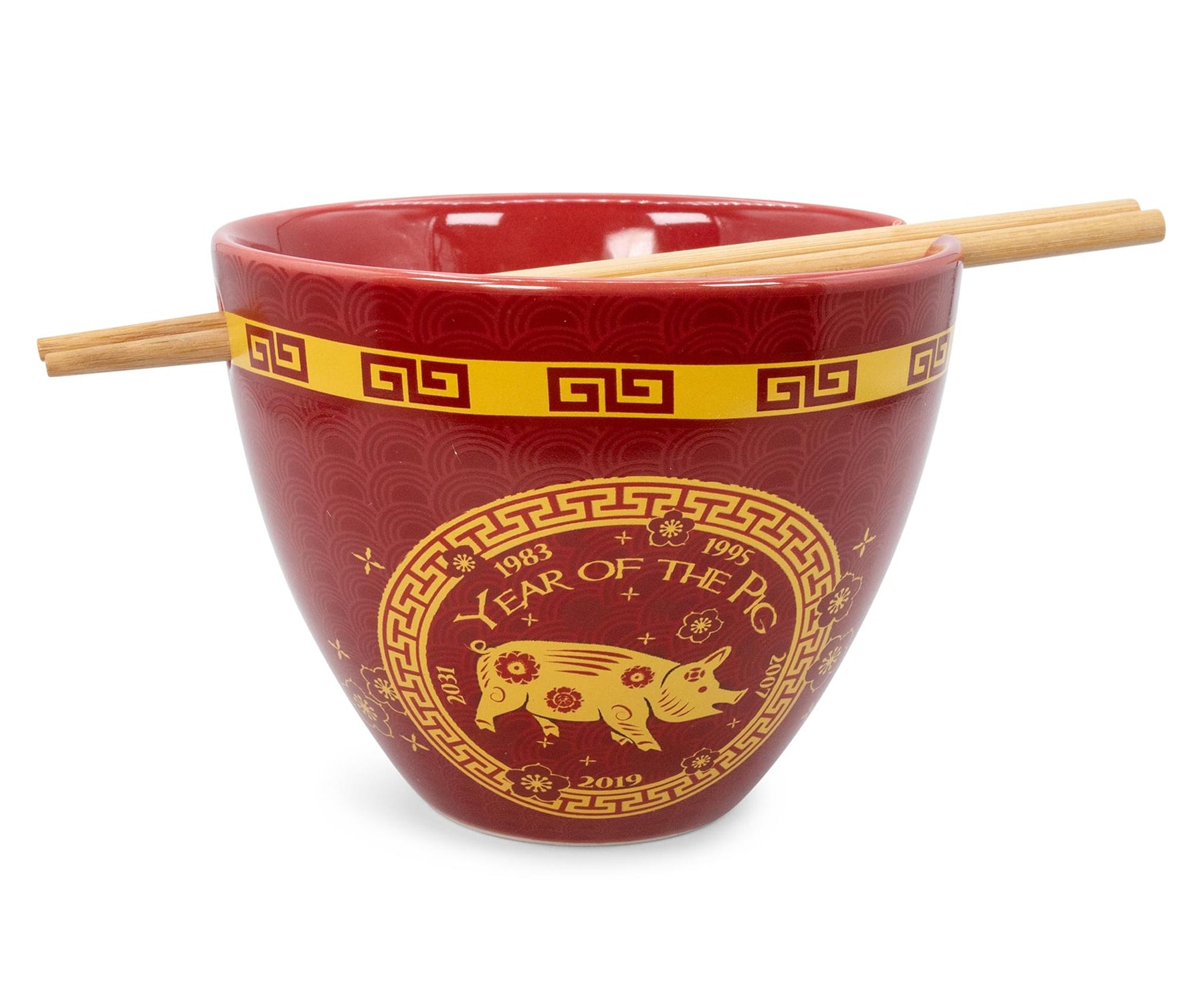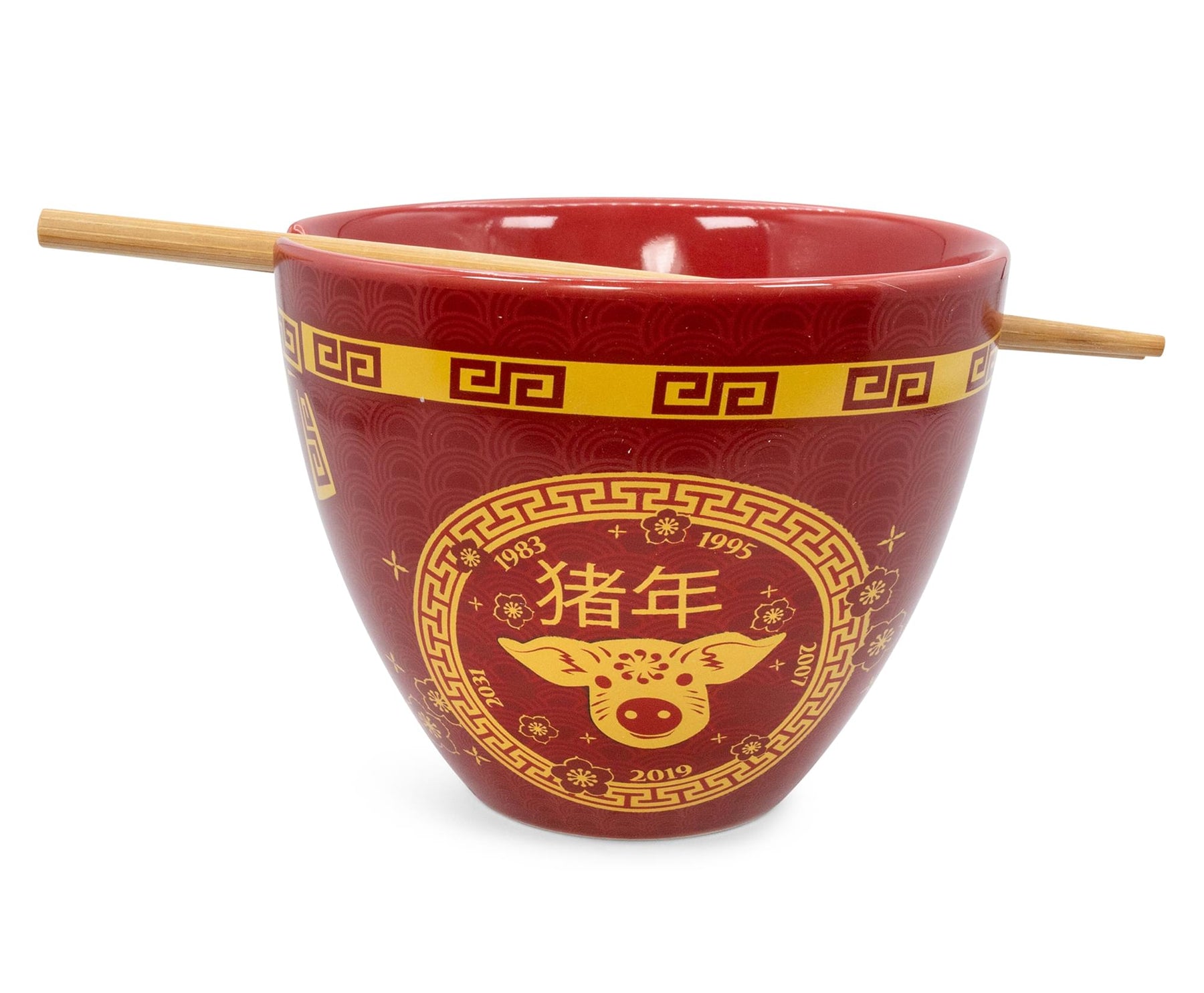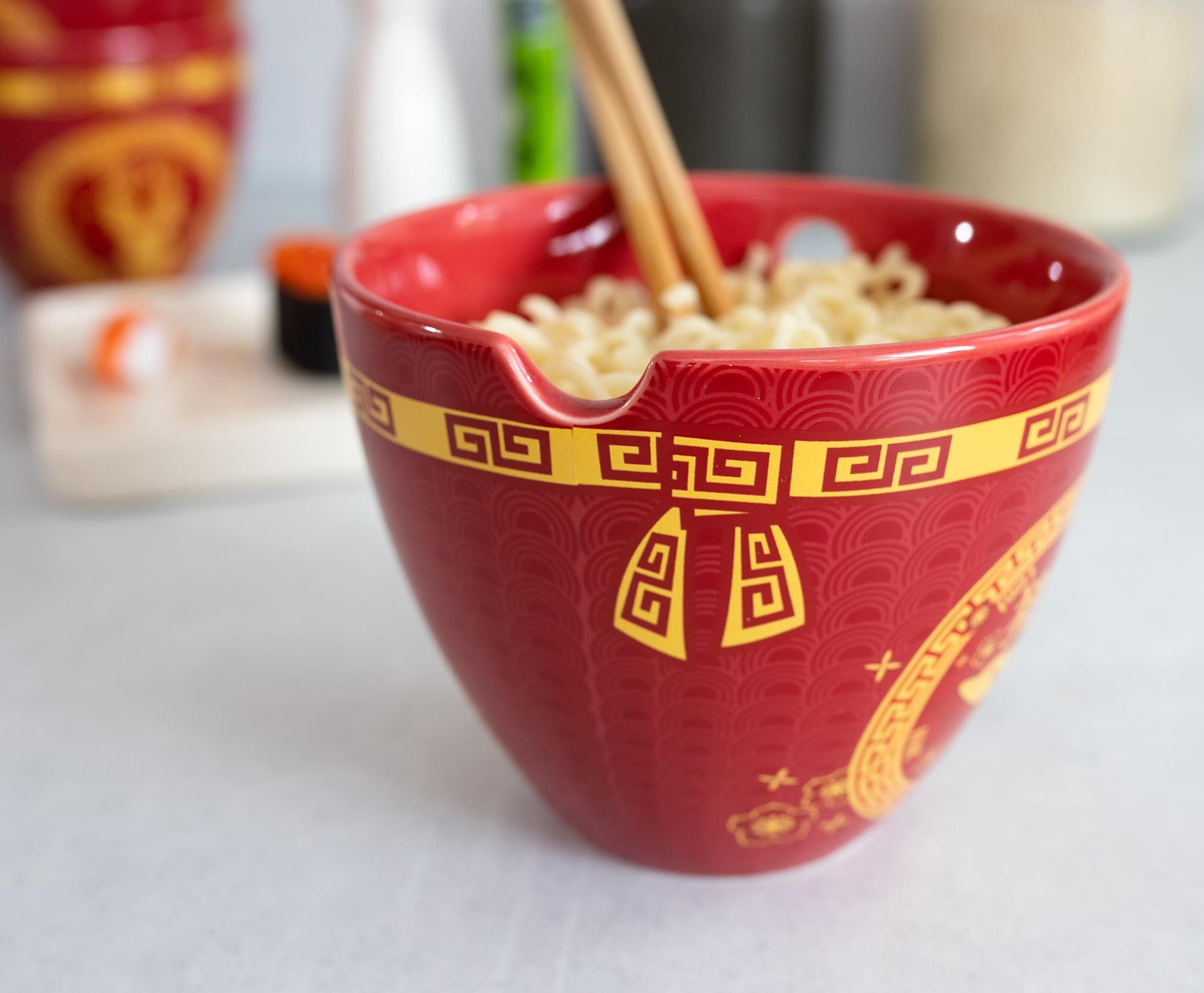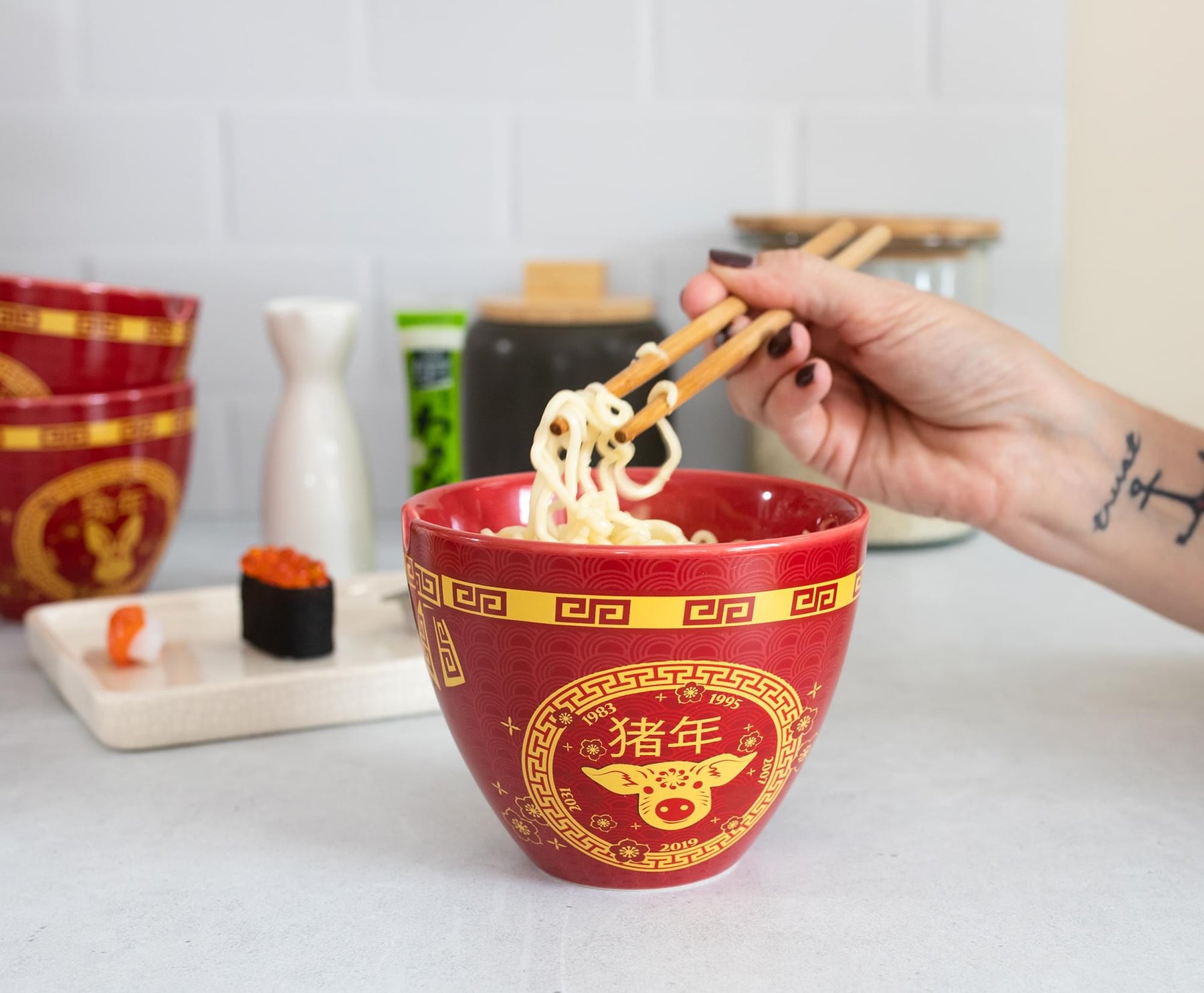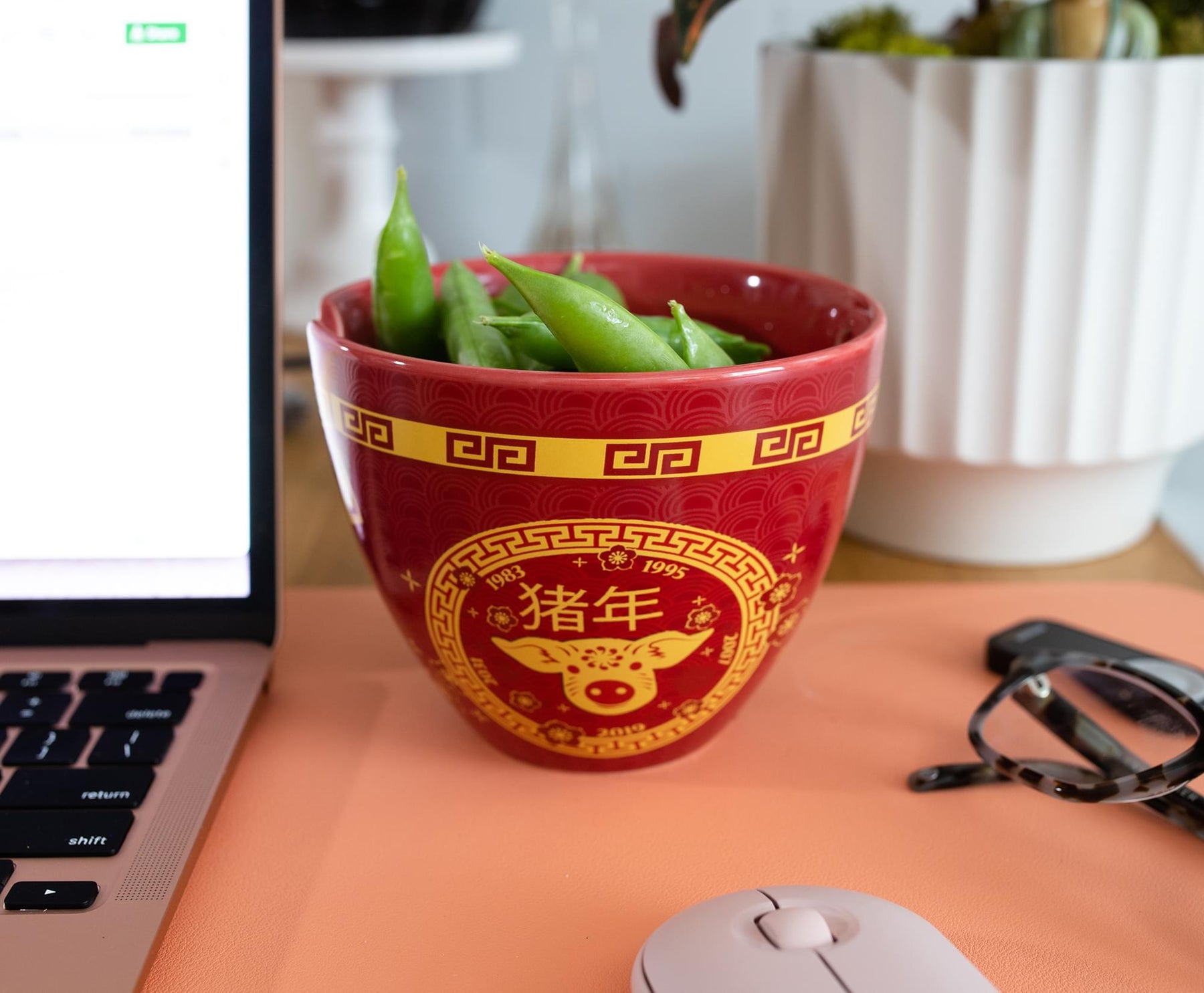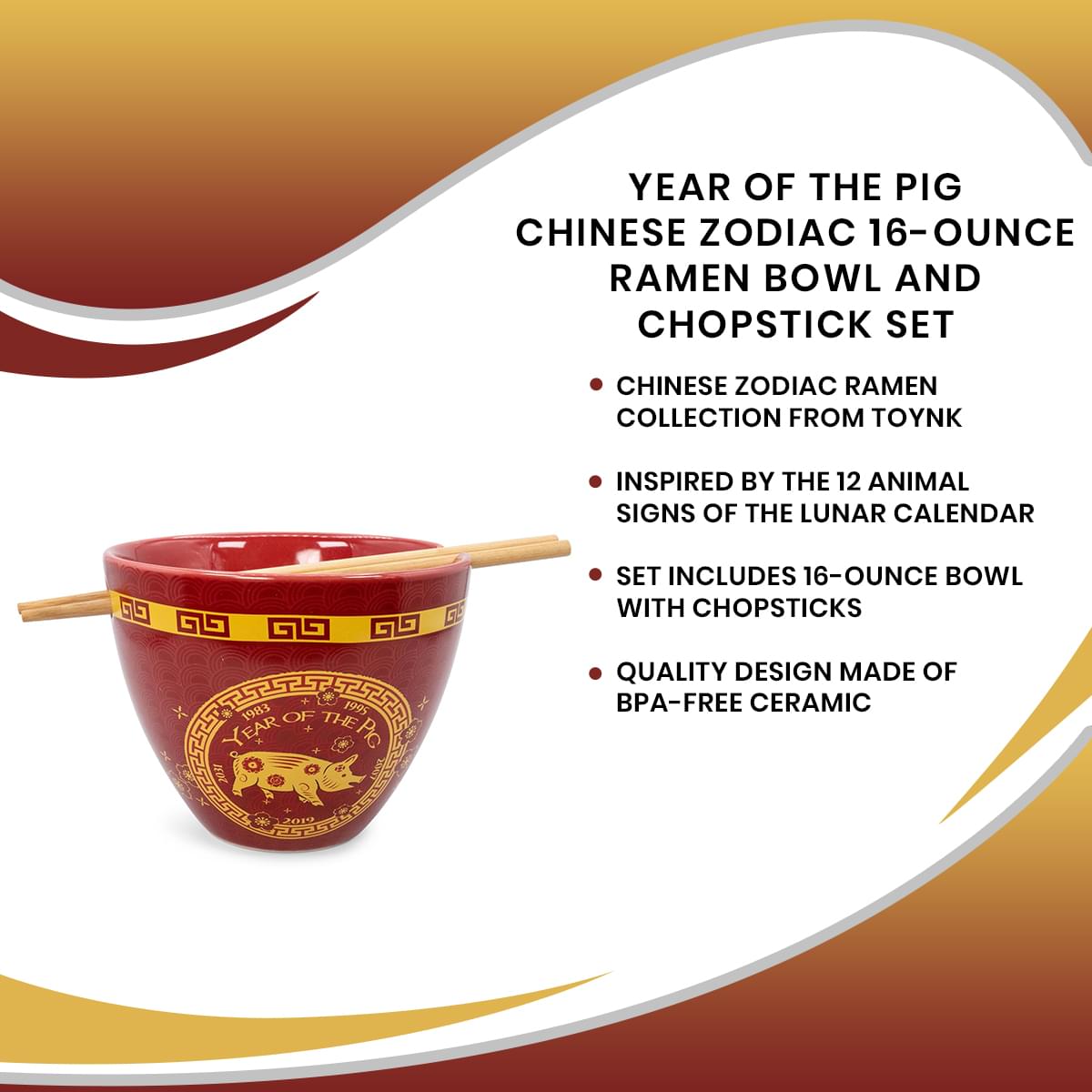 Year Of The Pig Chinese Zodiac 16-Ounce Ramen Bowl and Chopstick Set
Year of the Pig: You are loving, tolerant, honest, and appreciative of luxury. Celebrate your Chinese Zodiac animal with this exclusive ramen collection. Combines traditional charm with premium dinnerware.
Traditional Dinnerware Collection: This ramen set features the pig, one of the 12 animals signs of the Chinese Zodiac. Decorated with a brilliant red design that represents good fortune in Chinese culture.
Spacious Slurpin' Size: Chow down and savor approximately 16 ounces of all your favorite noodle dishes with this BPA-free ceramic ramen bowl. Suitable for both microwave and top-rack dishwasher.
Foodie Tools of the Trade: This decorative ramen bowl set includes a pair of traditional wooden chopsticks. Notches on the bowl allow you to conveniently rest your chopsticks during meals.
Ramen Made Fun: Bring some good luck to your tabletop with this Chinese Zodiac ramen collection featuring the Year of the Pig. This ramen bowl and chopstick set is an elegant option for any noodle lover.
FROM THE CHINESE ZODIAC RAMEN COLLECTION
Celebrate the Year of the Pig with this ramen bowl and chopstick set. Represented in the twelve animals found in the Chinese zodiac, the pig is featured with its corresponding years based on the lunar calendar. The red design signifying good luck is detailed with yellow accents, taking inspiration from traditional styles and symbolism found in Chinese culture.
A TOUCH OF TRADITION FOR YOUR HOME & KITCHEN
People born in the Year of the Pig are said to have a heart of gold, and now they can have a tummy full of noodles, too. The BPA-free ceramic ramen bowl has a built-in chopsticks holder for placing the included wooden utensils. Enrich your dining experience with the exclusive Chinese Zodiac ramen collection.
PEOPLE BORN IN THE YEAR OF THE PIG
1947, 1959, 1971, 1983, 1995, 2007, 2019, 2031
CARE INSTRUCTIONS
Easy care
Microwave safe
Top-rack dishwasher safe