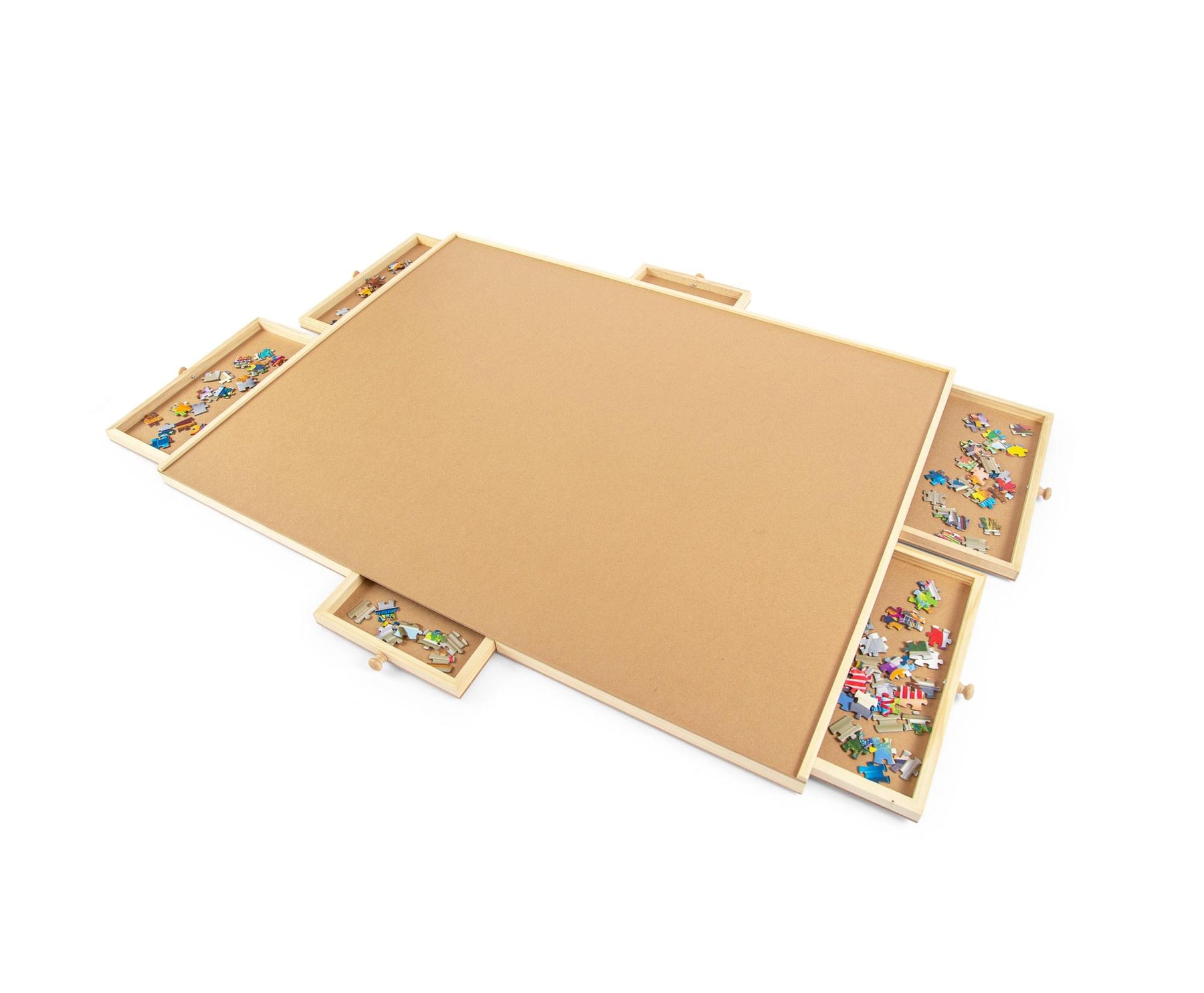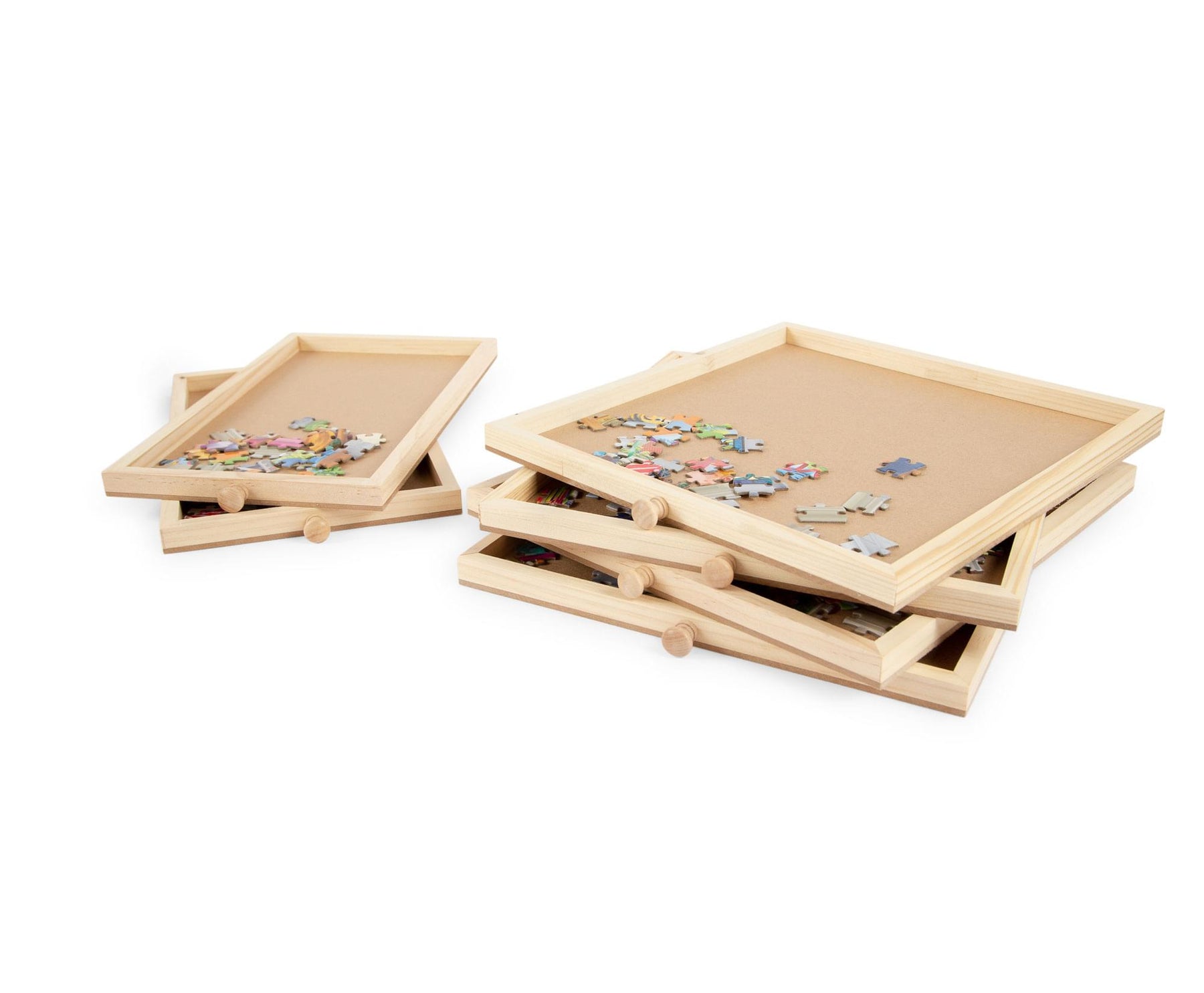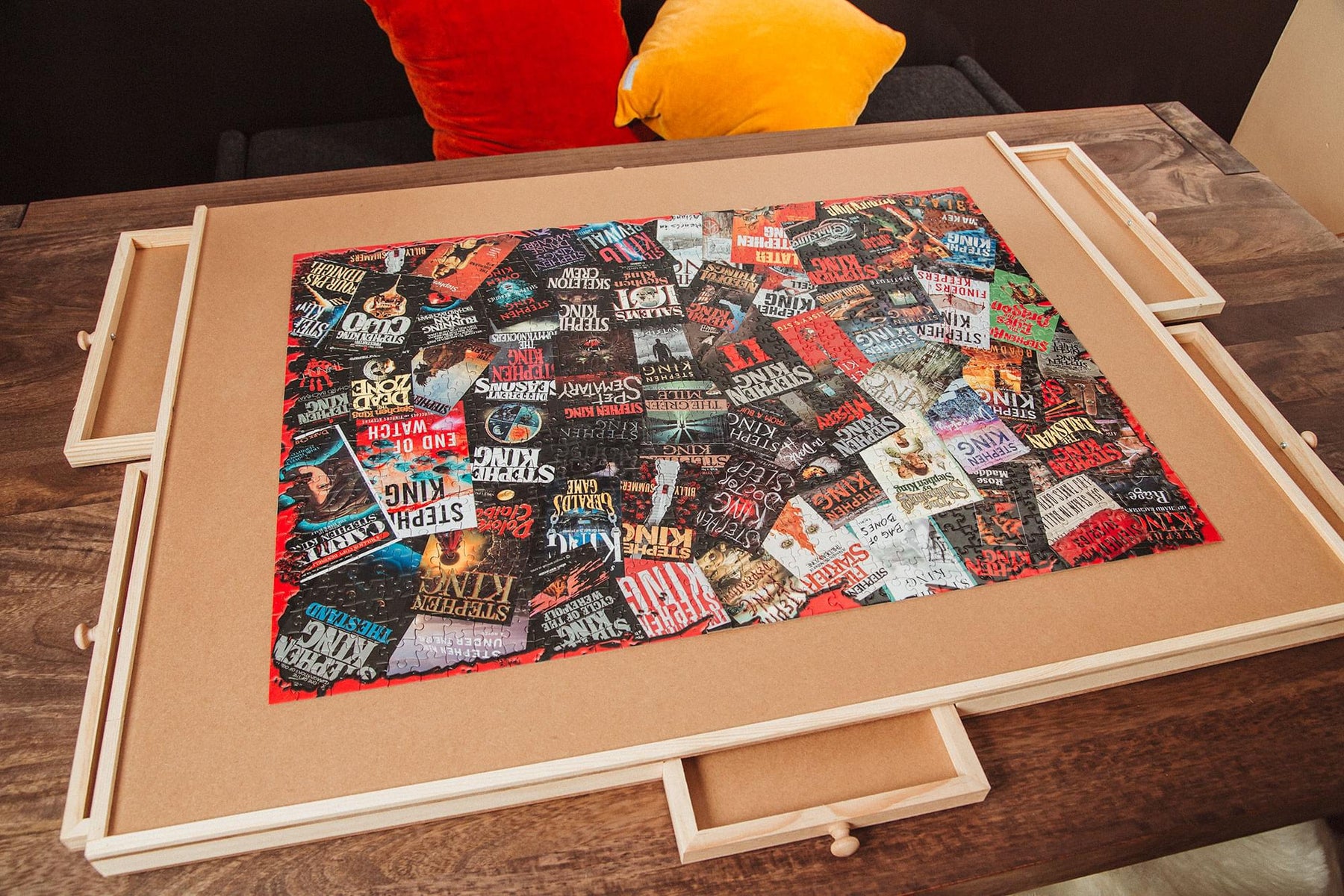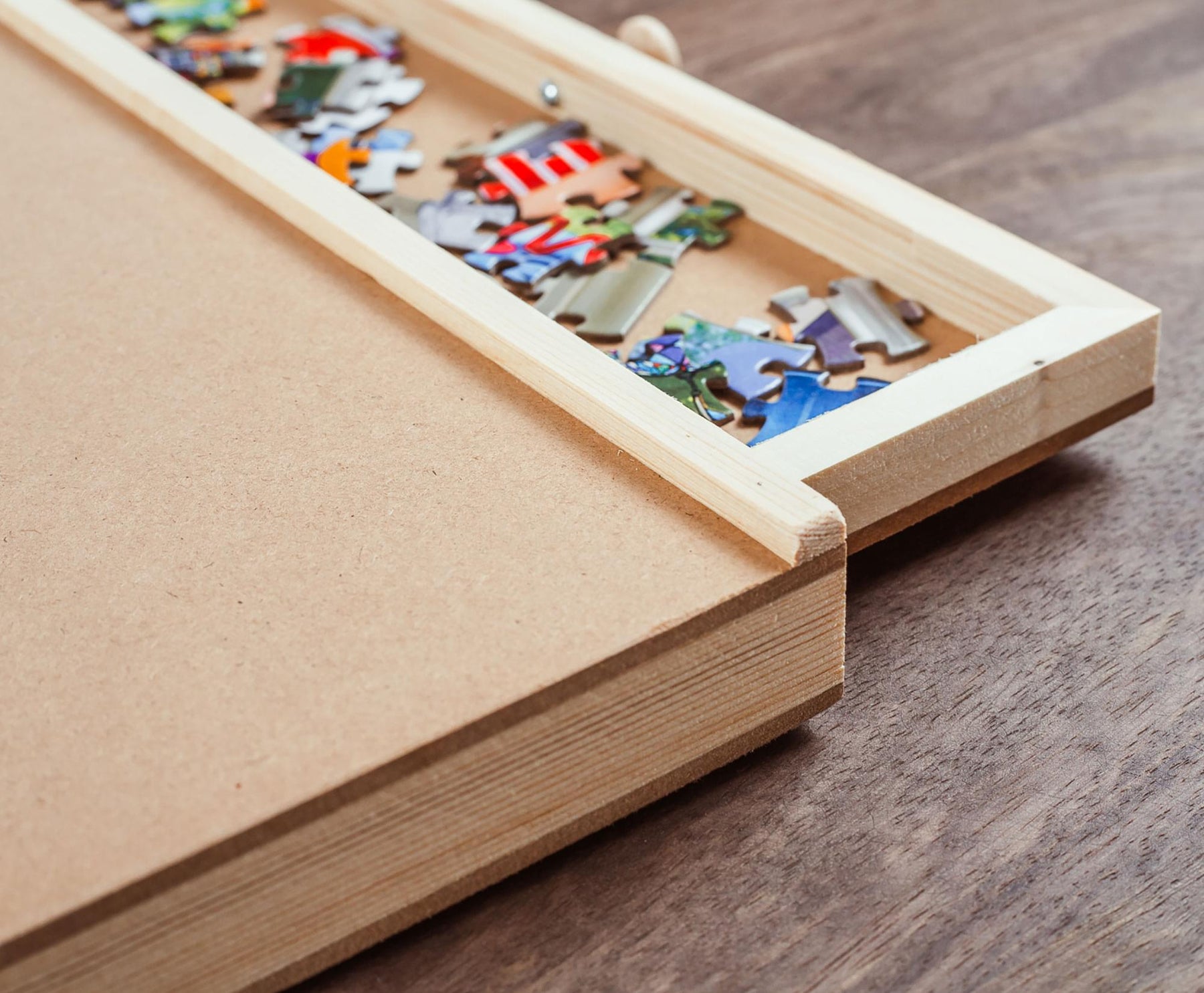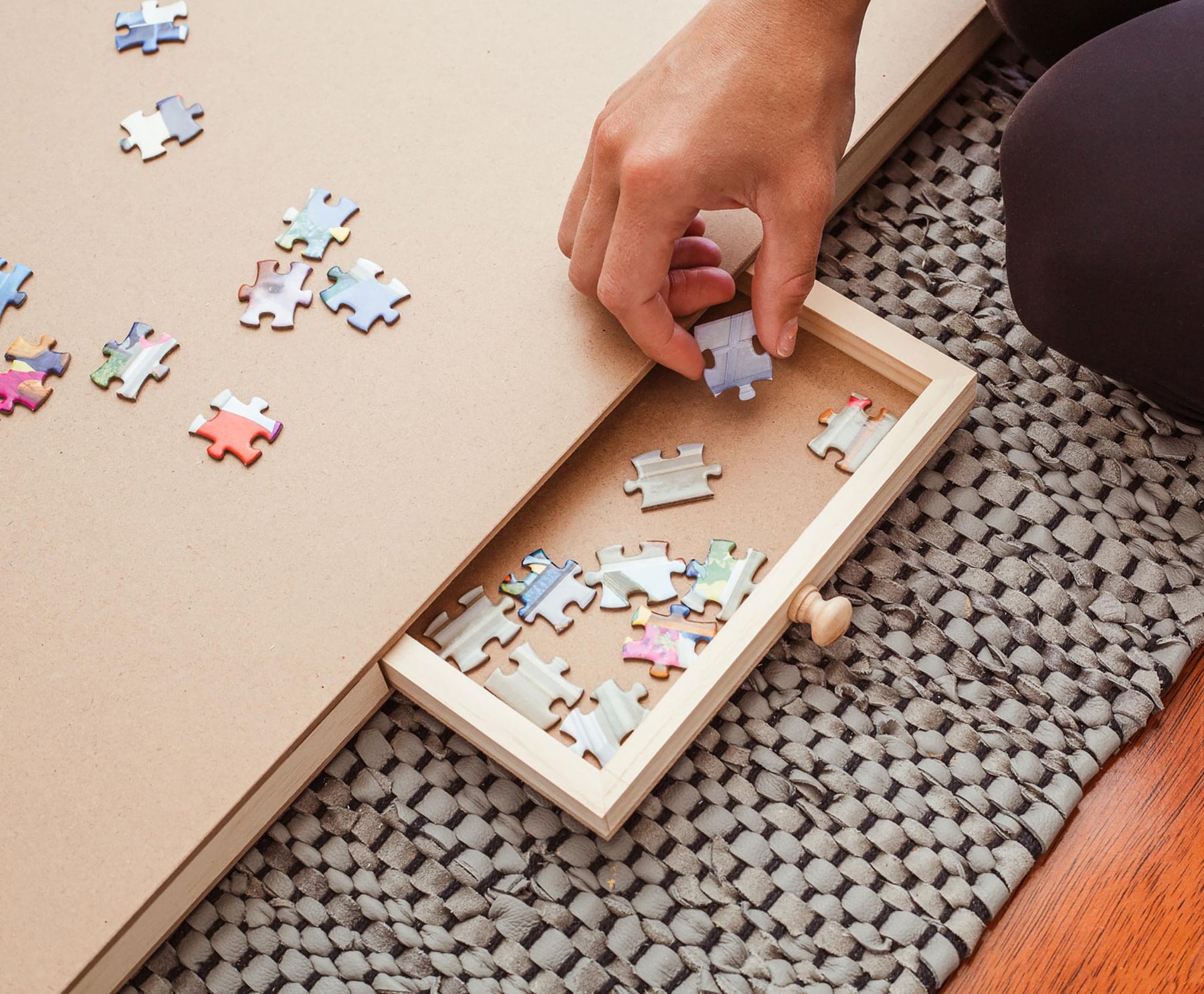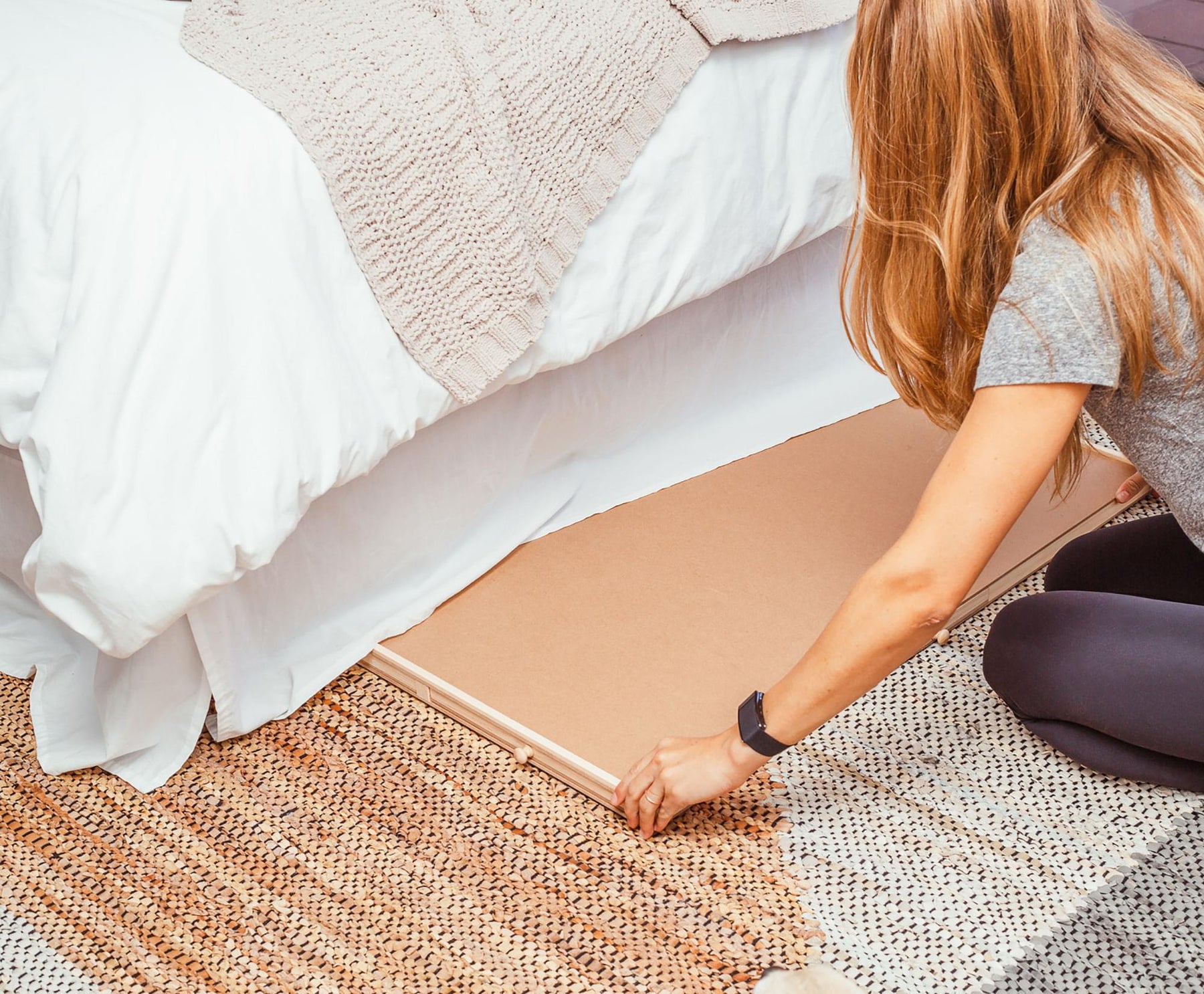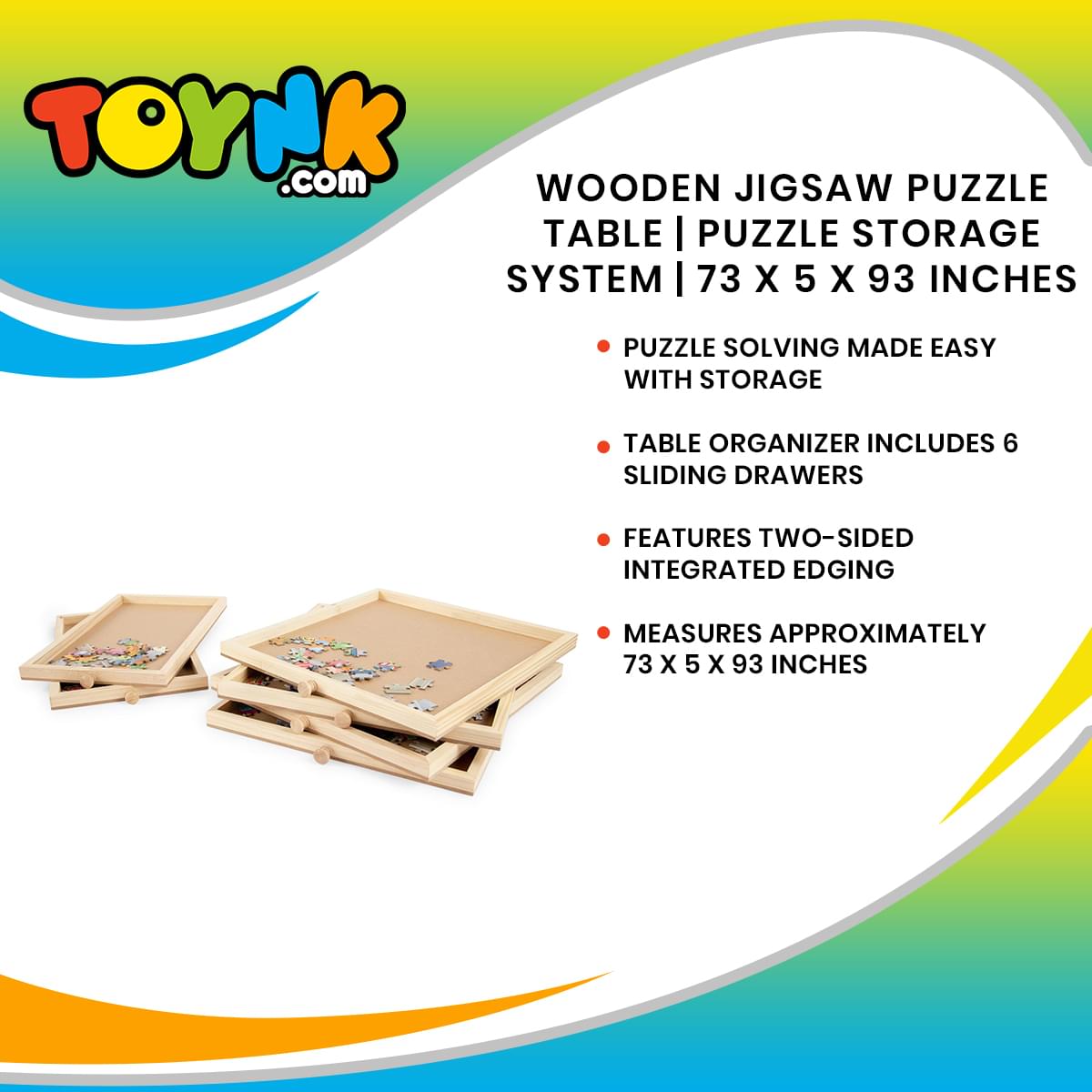 Wooden Jigsaw Puzzle Table | Puzzle Storage System | 35 x 2 x 28 Inches
Puzzle Solving Made Easy: Make jigsaw puzzles even more fun with this unique sorting, assembly, and storage system. Use the puzzle table's storage box trays for holding and organizing your games and projects.
6 Sliding Drawers: This puzzle table has 6 wooden-reinforced sliding drawers to safely sort and store your jigsaw puzzle pieces. Organize by shapes, colors, or patterns with the convenient built-in sorting trays.
Smooth Work Surface: Jigsaw puzzle pieces glide effortlessly into place and stay firmly planted thanks to the two-sided integrated edging. The open side makes it easier to keep your assembled puzzle intact.
Minimalist Space Saver: Made of sturdy wood and fiberboard, this portable puzzle table can be placed in convenient workspaces. Puzzle lovers of all ages will enjoy organizing their collections piece by piece.
Stay Organized: Manage your puzzle board messes with the 6 sorting trays, which provide quick and easy access to your ongoing projects. This amazing puzzle accessory makes a wonderful gift for all occasions.
THE PERFECT FIT FOR PUZZLERS

Make your puzzling experience even more enjoyable with this wooden jigsaw puzzle table.
Everyone needs a place to sort and organize their projects as they work. This puzzle table is a practical accessory for hobbyists and puzzlers of all skill levels. With a spacious sorting surface, solving your jigsaw puzzles has never been easier.
With the 6 slide-away storage tray drawers, you can safely put away your puzzle and finish it at another time. The convenient storage system efficiently organizes your puzzles in progress, so you can assemble, sort, and store your projects with ease. Take your puzzling on-the-go thanks to the lightweight design that makes it easy to move and carry.
STAY ORGANIZED PIECE BY PIECE
Designate your own workspace with this puzzle table accessory, so you can enjoy hours of fun-filled entertainment.
This handy jigsaw puzzle table is made of top-quality wood combined with durable fiberboard material. Perfect for providing you with a comfortable, sturdy, and convenient workspace that can hold up to daily use. Makes a great gift for puzzlers, including holidays, special events, or as a fun anytime present.
Piece by piece, you can stay organized with this wooden jigsaw puzzle table. What are you waiting for? Start puzzling!