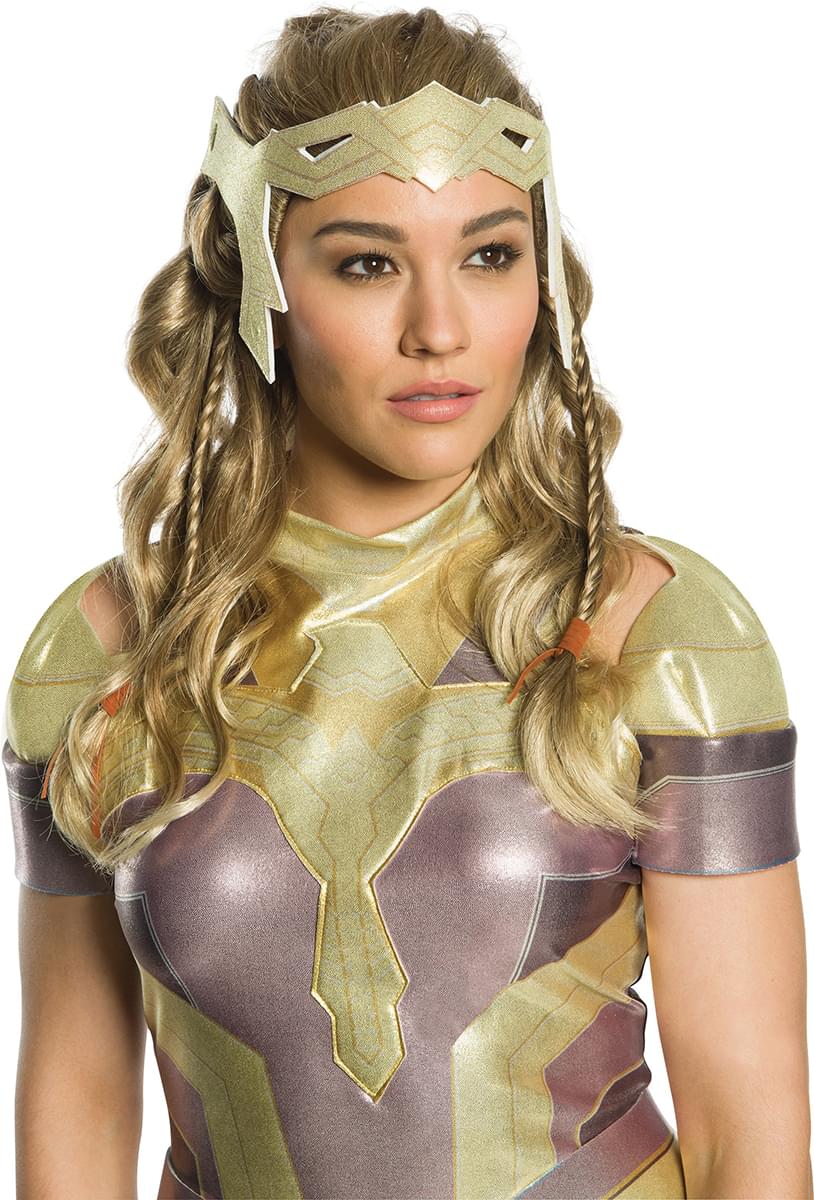 Wonder Woman Movie Hippolyta Wig Adult Costume Accessory
100% Polyester wig is one size, designed to fit most teens and adults.
Depicts the queen of Themyscira, Hippolyta.
Stylized after the 2017 movie portrayal by Connie Nielsen.
Great accessory for any Adult DC Comics Queen Hippolyta costume.
Officially licensed Wonder Woman costume accessory.
It is hard enough being a parent, let alone the mother of the demigoddess, Diana Prince. Reveal great wisdom, unmatchable prowess, and unforgettable style as the queen of Themyscira with the Adult Hippolyta Wig. This fantastic costume accessory is modeled after the hairstyle of Hippolyta in the 2017 Wonder Woman movie. Braids with faux leather wrapping adorn either side of the face while beautiful blonde curls drape over the shoulders. Step into full character for Halloween or cosplay with the Secret Wishes Adult Hippolyta Wig.