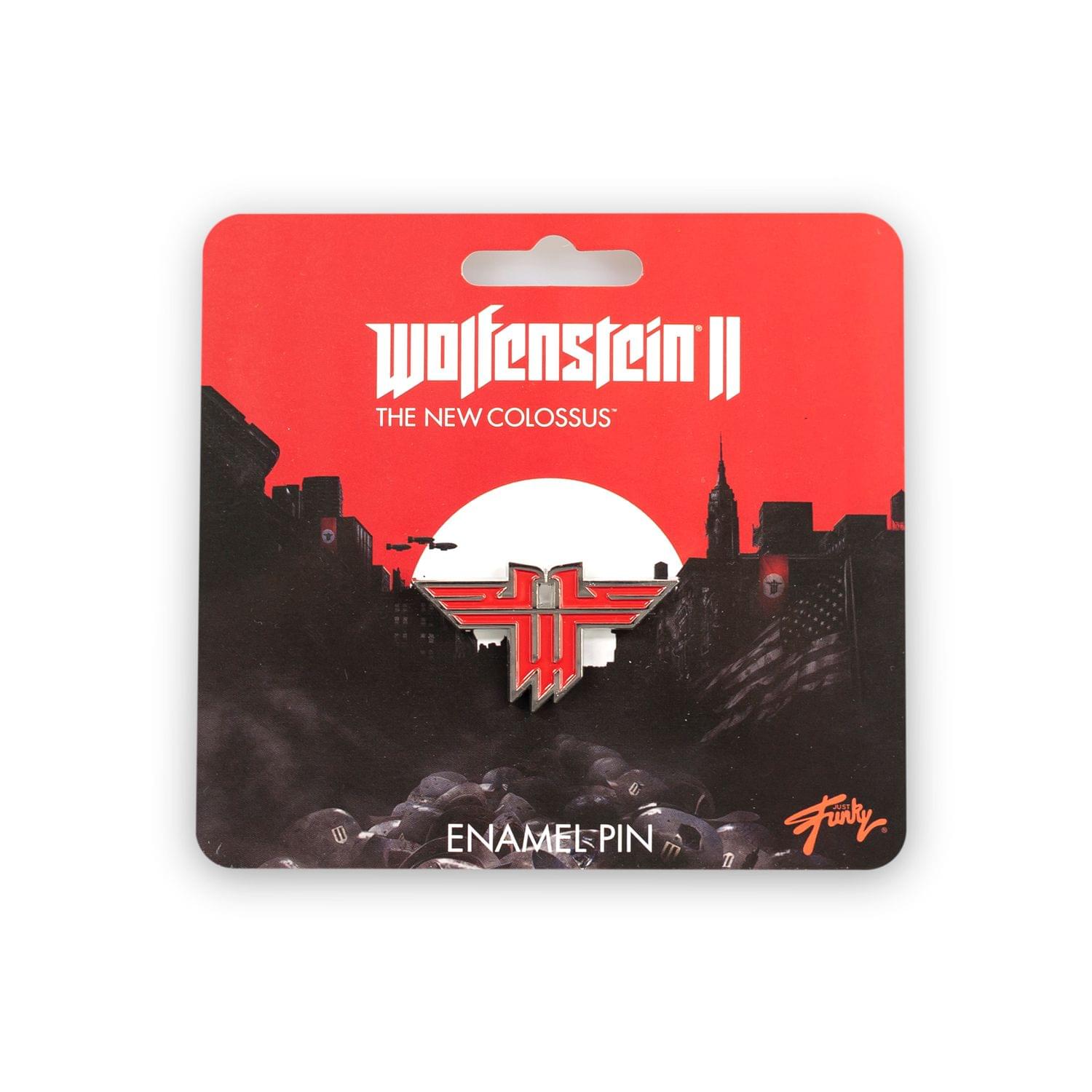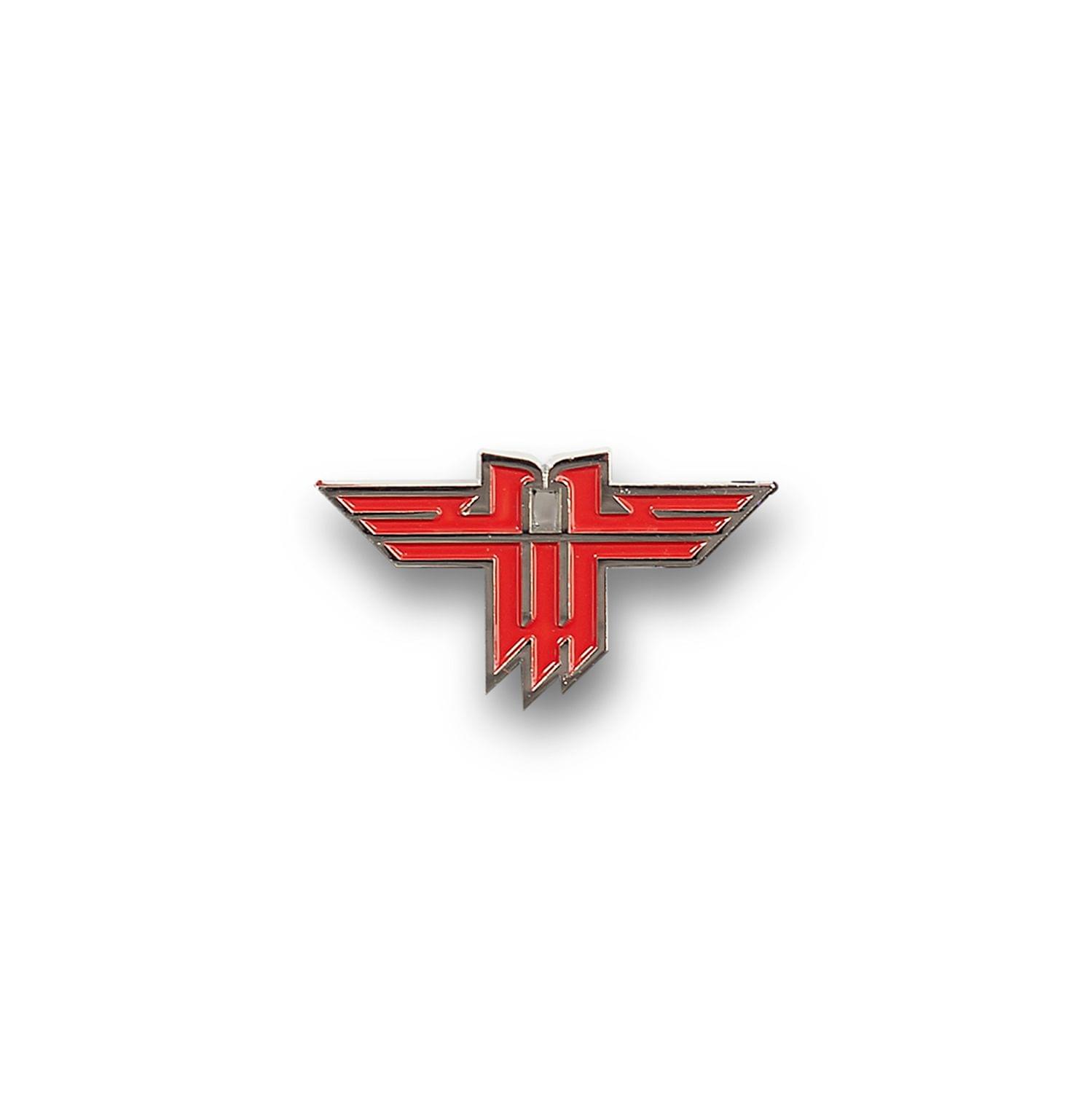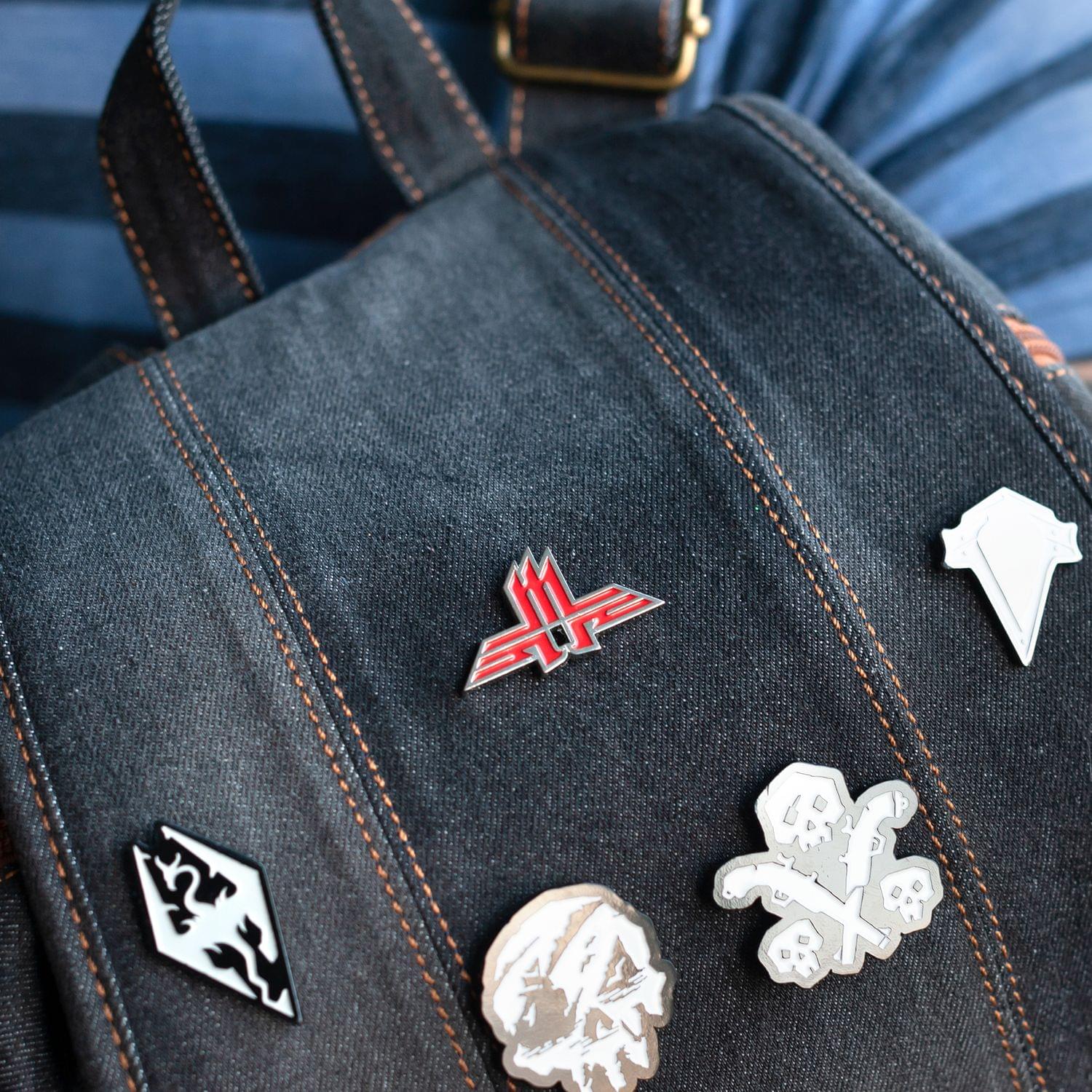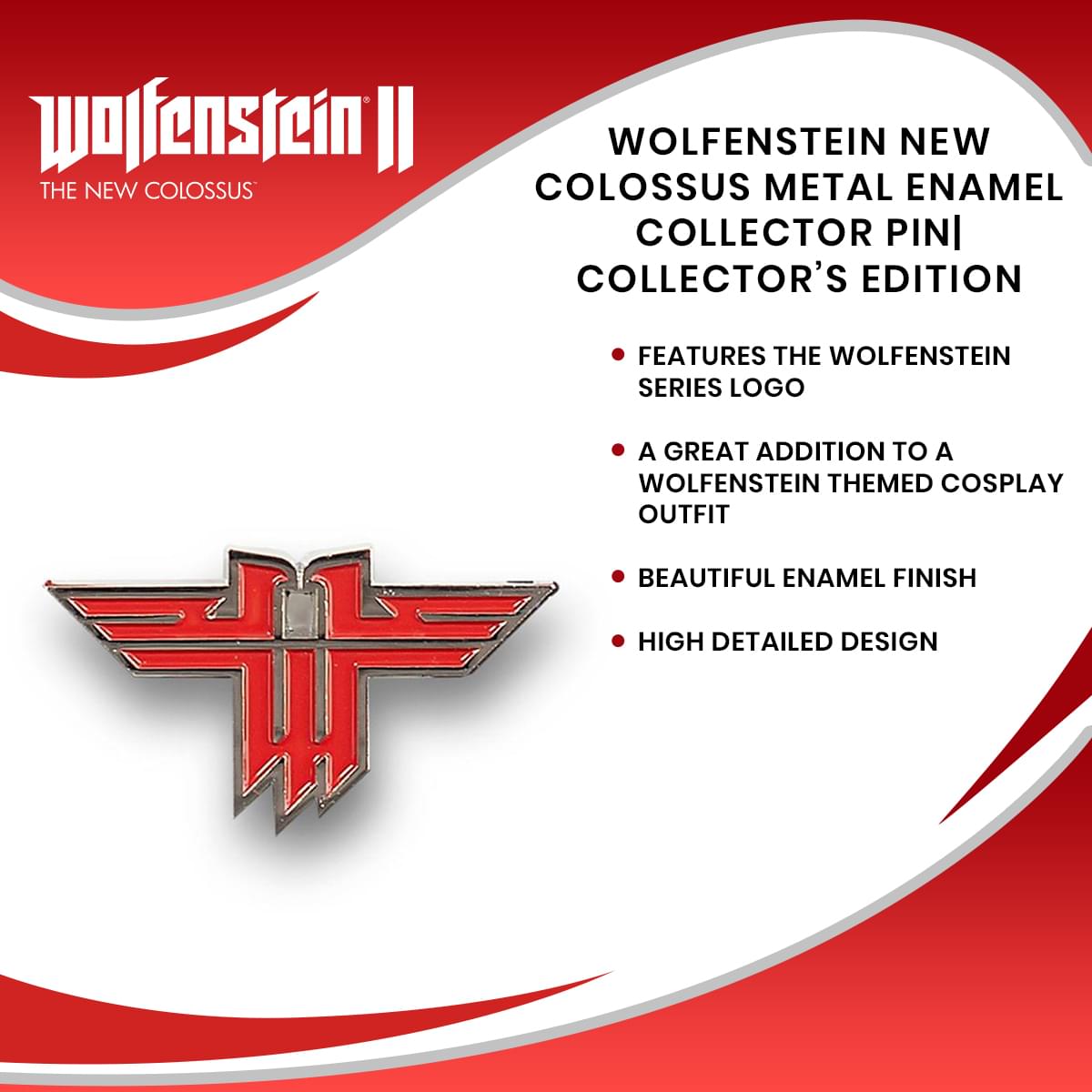 Wolfenstein New Colossus Metal Enamel Collector Pin| Collector's Edition
STYLISH LOOK. This enamel collector pin features the trendy Wolfenstein logo.
HIGH QUALITY. It's made from durable metals, enamel accents, and comes in a bold red color.
COLLECTORS PACKAGING. The Wolfenstein Collectible pin comes on an exclusive the New Colossus themed cardboard backer card.
GREAT GIFT. This exclusive collector's pin makes a perfect gift for your kid or any Nintendo game fan.
OFFICIALLY LICENSED. We are the official manufacturer of Wolfenstein Merchandise and other anime costumes.
Ready for an amazing Wolfenstein Collection? Show your love to hit anime Wolfenstein by wearing Nintendo Switch Wolfenstein featured enamel pin. This cool enamel collector's pin features the New Colossus as seen in this new video games. Made of real metal and enamel accent, this exclusive pin features Wolfenstein logo. The pin comes in a bold red color and is a great addition to your Wolfenstein costume. Sure to make a great gift for any Wolfenstein game fan.
Read All About It on Our Blog
Trending Geek