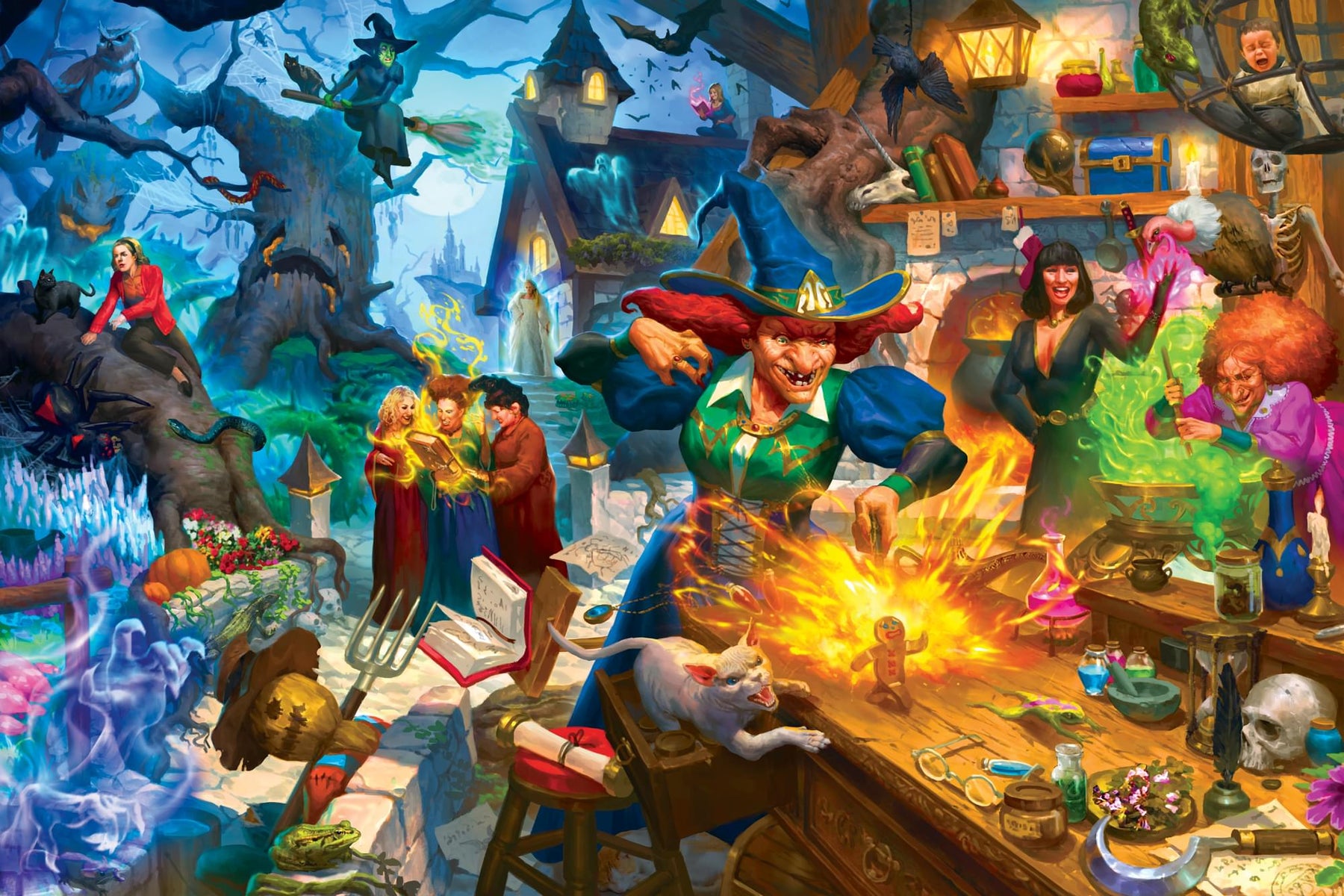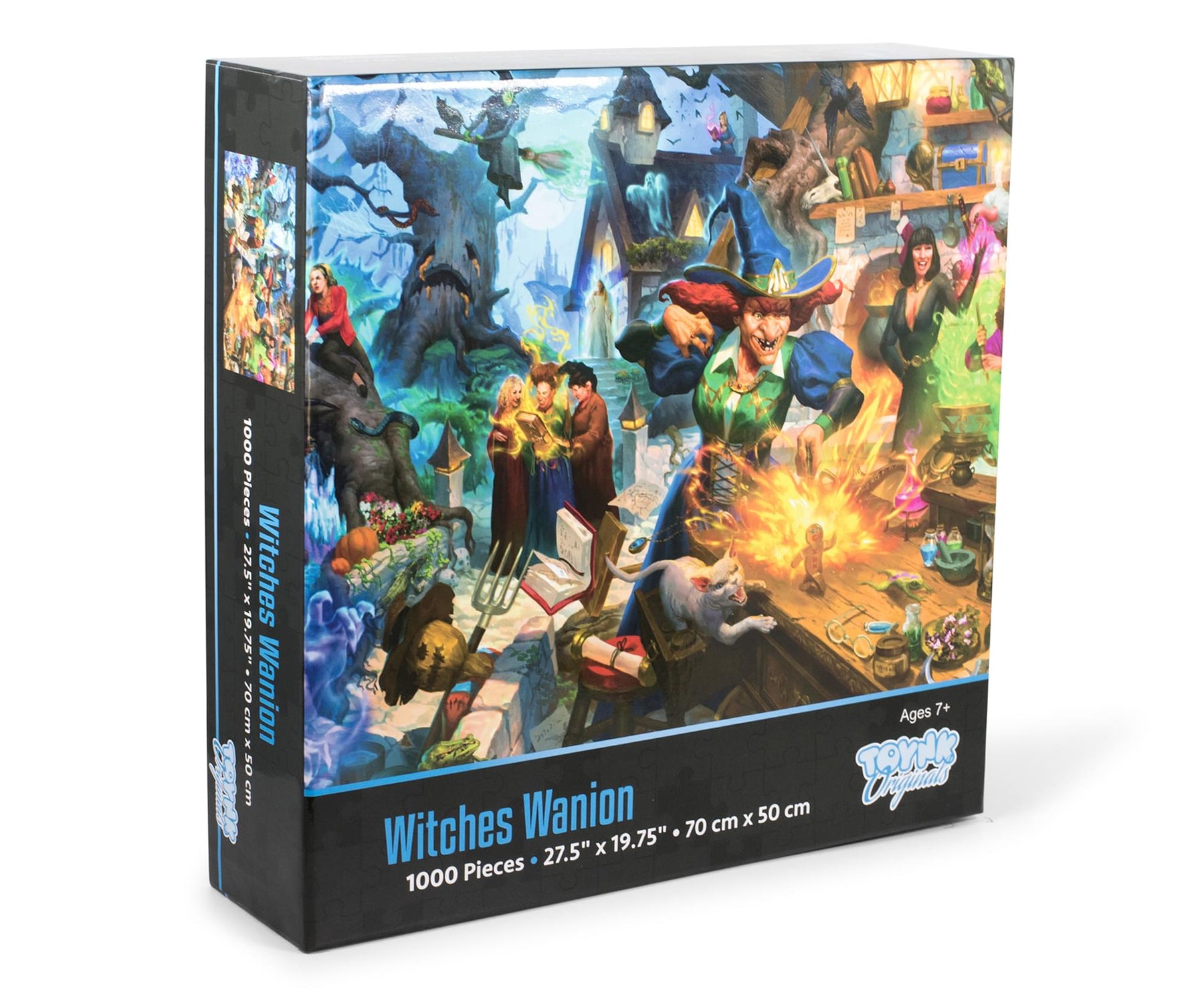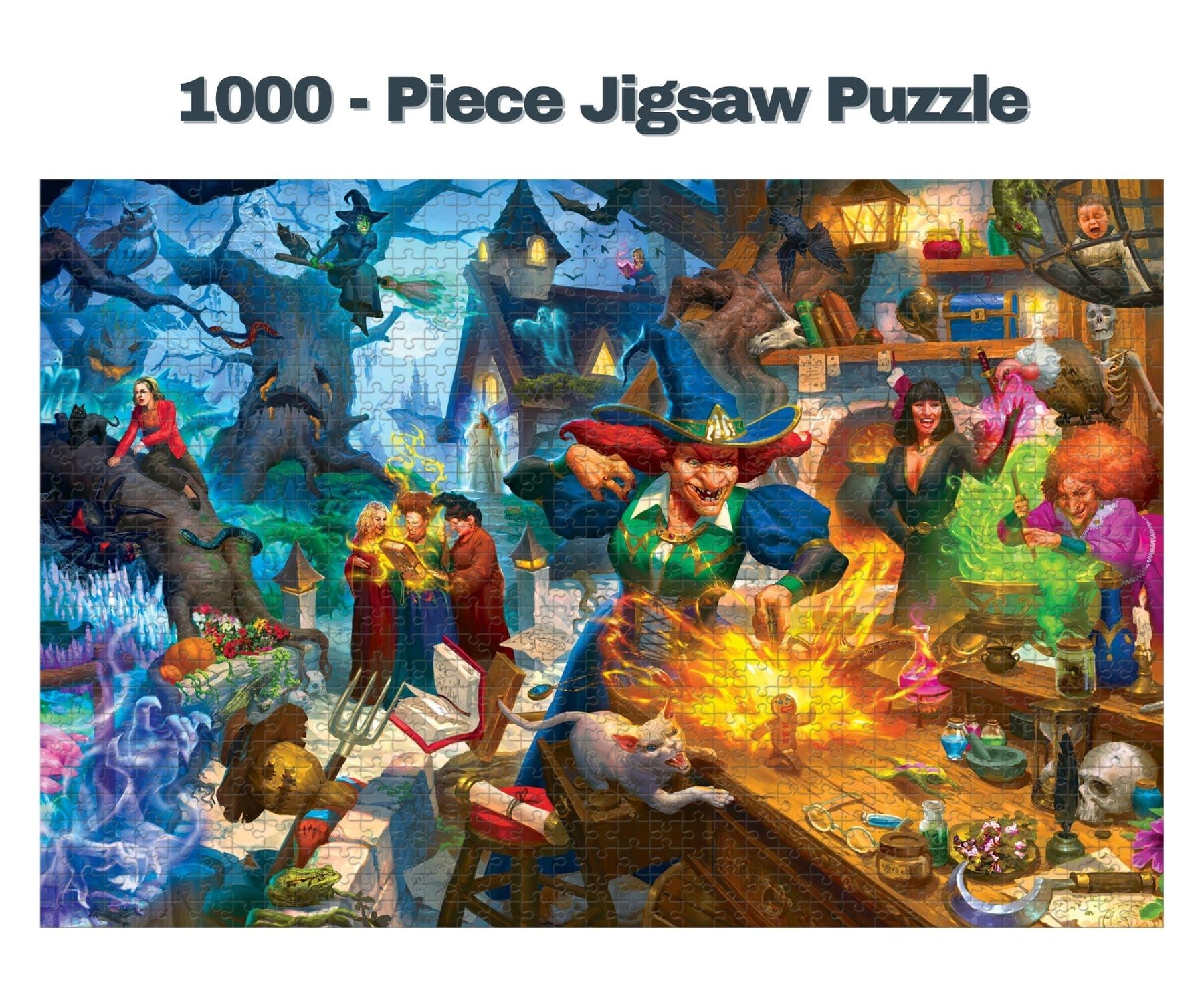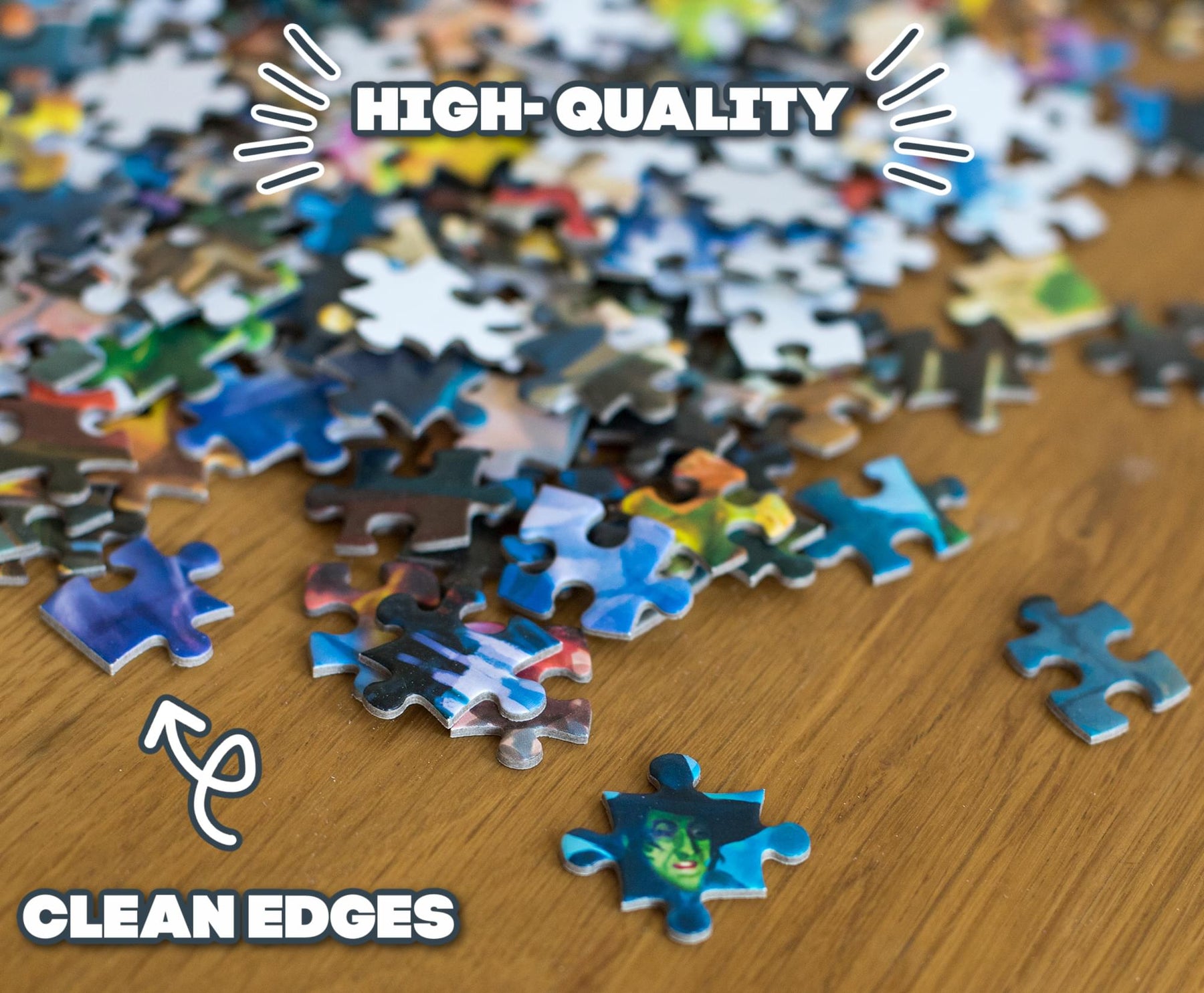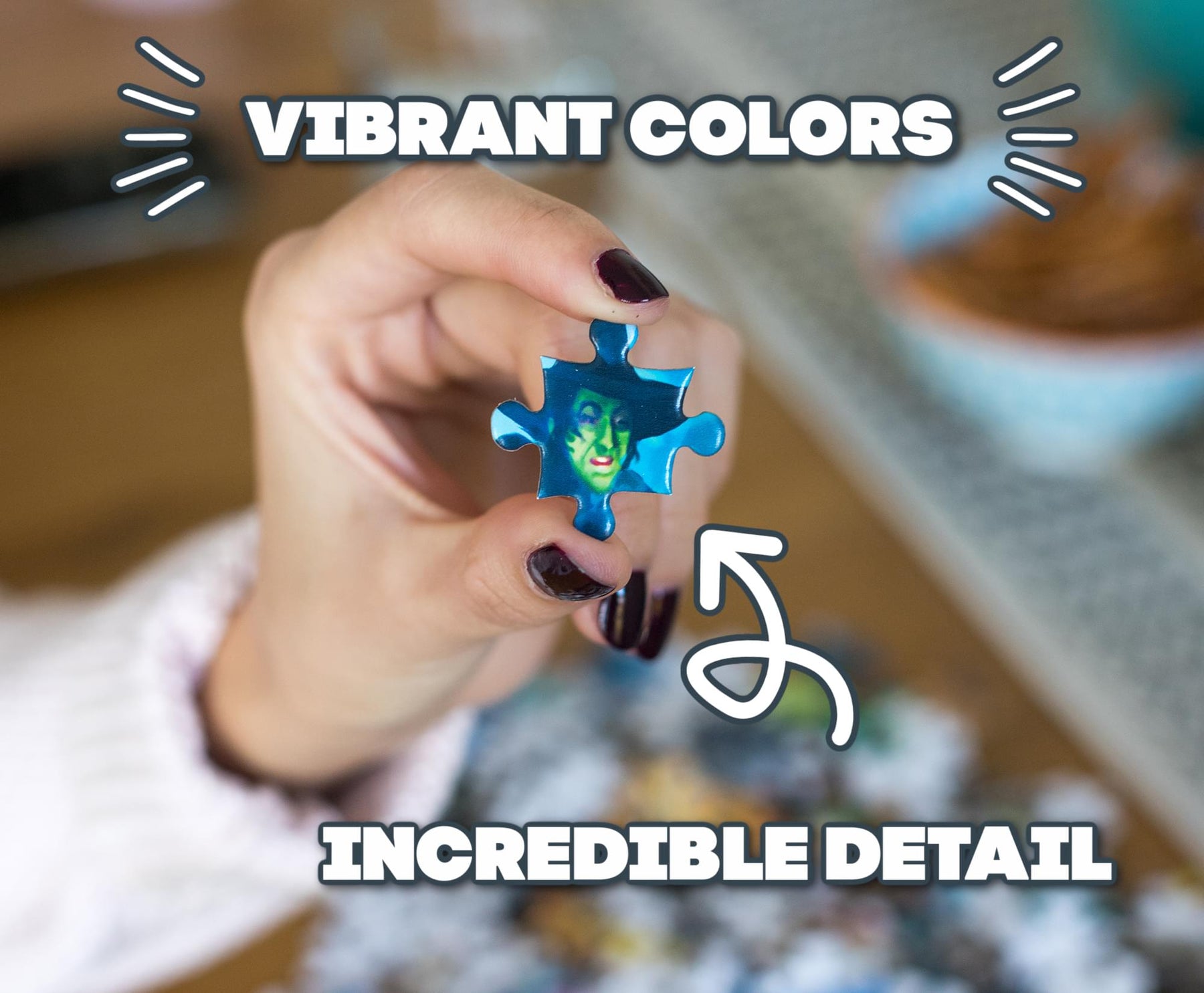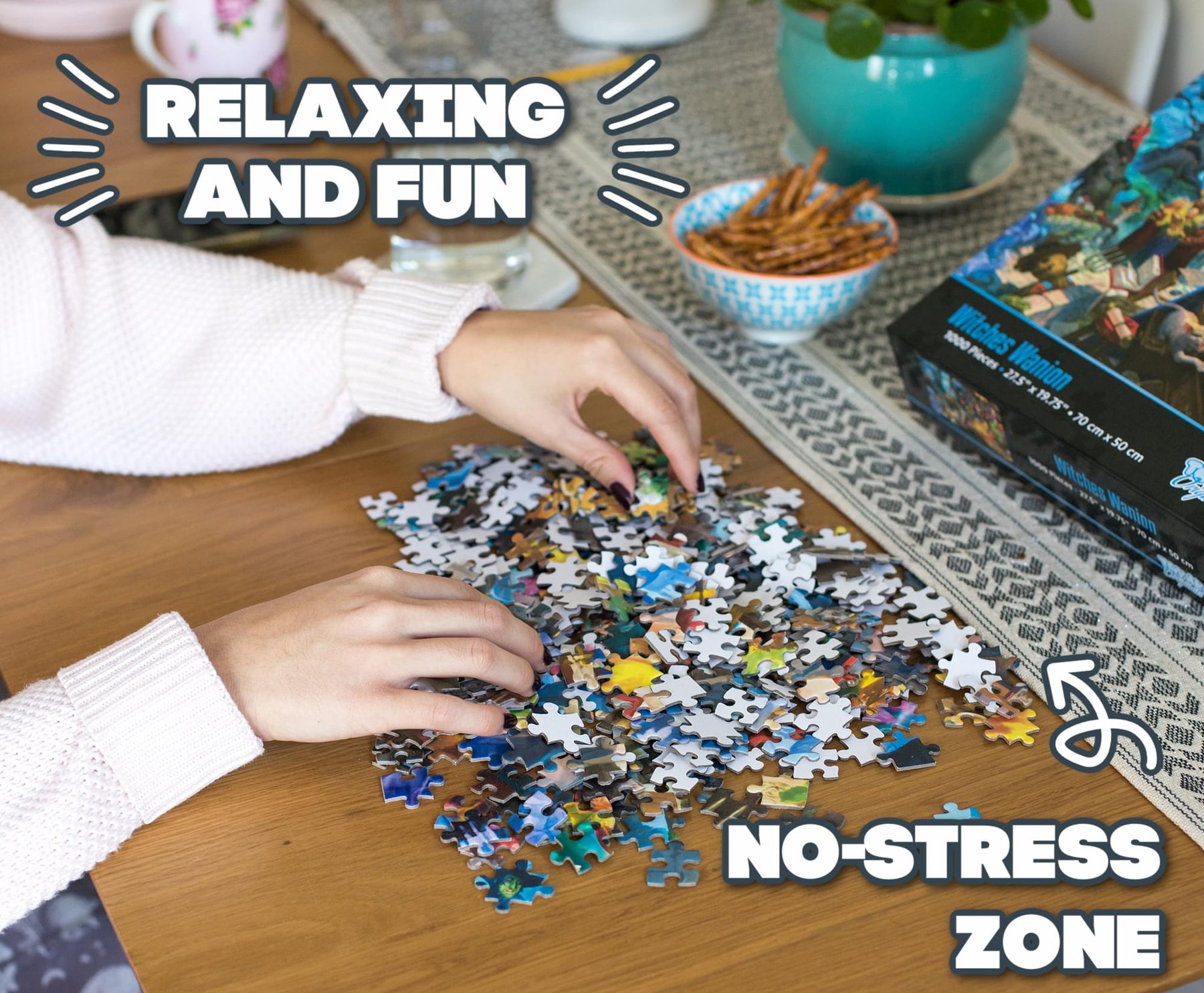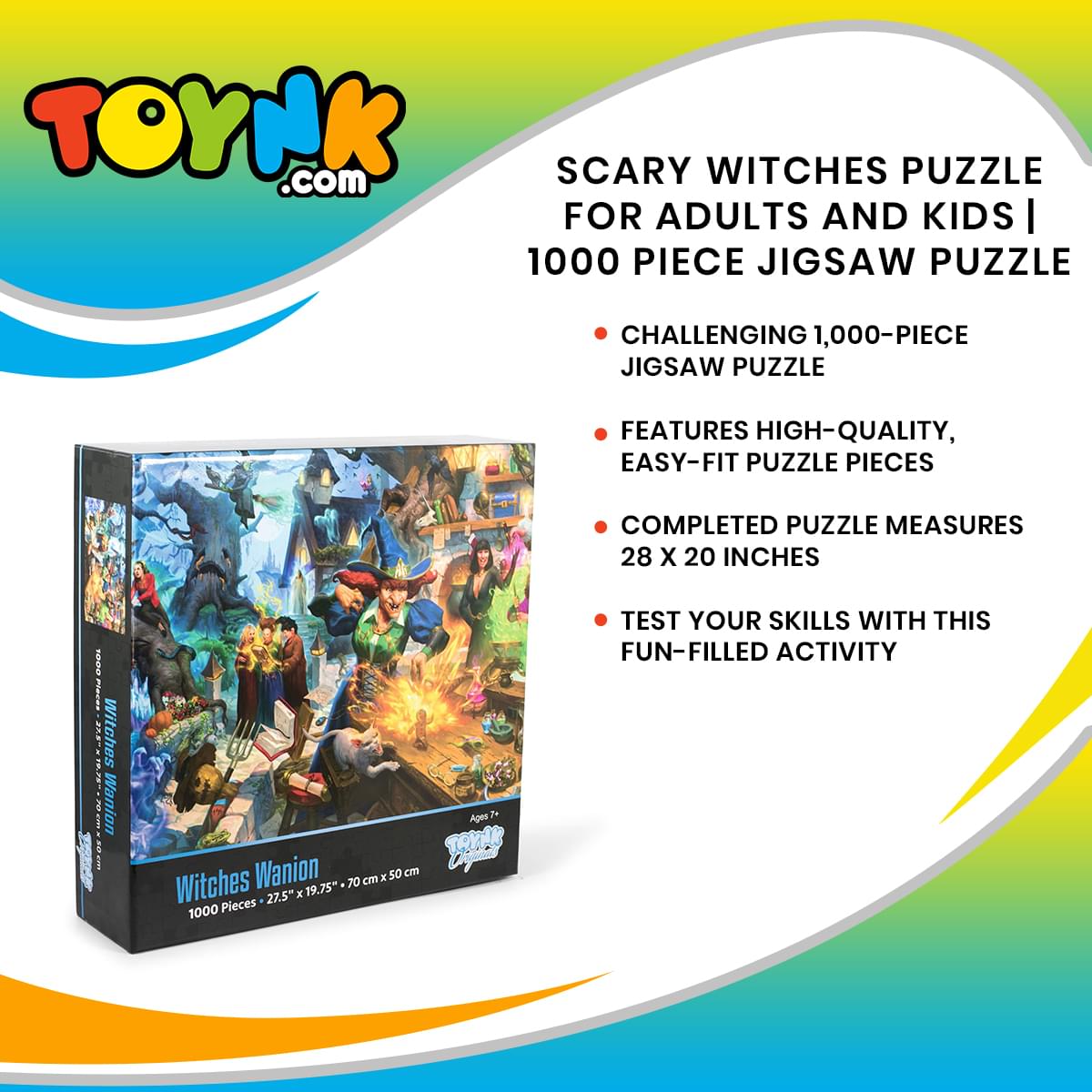 Witches Wanion Mystical Puzzle For Adults And Kids | 1000 Piece Jigsaw Puzzle
Fun Challenge: Concoct the perfect potion with this Scary Witches Jigsaw Puzzle. Put your problem-solving skills to the test and develop your mind with this interactive puzzle game. Stimulate your brain with an exciting challenge.
Premium Construction: Made of 100% recycled puzzle board, the durable material ensures high-quality construction to provide you with the best building experience. This dynamic 1000-piece puzzle features precision-cut pieces that snap together easily.
1000 Piece Puzzle: Enjoy hours of entertainment with this fun-filled Scary Witches Puzzle. To keep everything organized, the jigsaw pieces are secured inside a bag and packaged in a full-color box that shows you the finished image for reference.
Perfect for Display: Assembled puzzle image measures 28 x 20 inches, making for an amazing display once completed. After piecing together this Scary Witches Puzzle, celebrate your accomplishment by framing your crafty masterpiece.
Great For Gifting: As an interactive game, puzzles are a fun way to build important cognitive skills through hands-on learning. Perfect for completing solo or in a group, this Scary Witches Jigsaw Puzzle is a great gift for all occasions.
THE ULTIMATE PUZZLING CHALLENGE
Grab your broom and get ready to fly with this spellbinding Scary Witches Jigsaw Puzzle. Measuring 28 x 20 inches, the completed jigsaw puzzle depicts a creepy scene of witches concocting potions, practicing spells, and flying across the evening sky. A variety of witches inspired by pop culture favorites can be spotted in the design, including Hocus Pocus, Sabrina the Teenage Witch, the Wicked Witch, and many more. The perfect way to pass the time, you can enhance your cognitive abilities with this fun and engaging puzzle toy. Improve your problem-solving skills and team-building skills through a hands-on learning experience.
THE PERFECT FIT
Specially made from 100% recycled puzzle board material, the premium construction provides a top-quality building experience. The precision-cut jigsaw pieces are designed to snap easily into place, ensuring a satisfying and seamless interlocking fit. You never have to worry about losing any pieces, which are safely secured inside a bag and packaged in a full-color box that shows you the finished image for reference.
After you successfully assemble all of the pieces, show off your accomplishment by framing the completed 1000-piece jigsaw puzzle. This interactive puzzle toy will stimulate your mind, allowing you to decompress while enjoying hours of entertainment. Host a family game night or make it a personal challenge to complete this Scary Witches 1000-Piece Jigsaw Puzzle solo.
Read All About It on Our Blog
Trending Geek