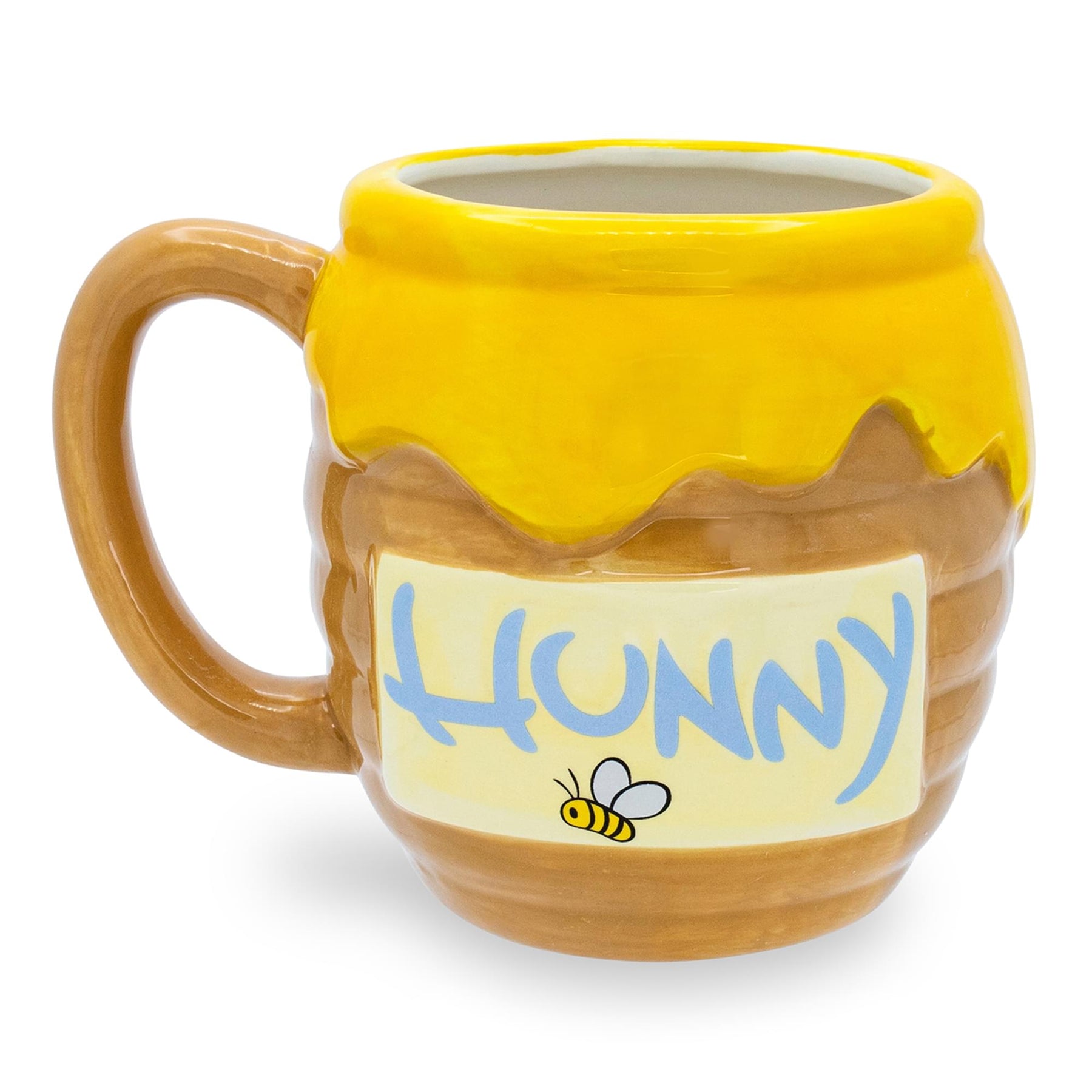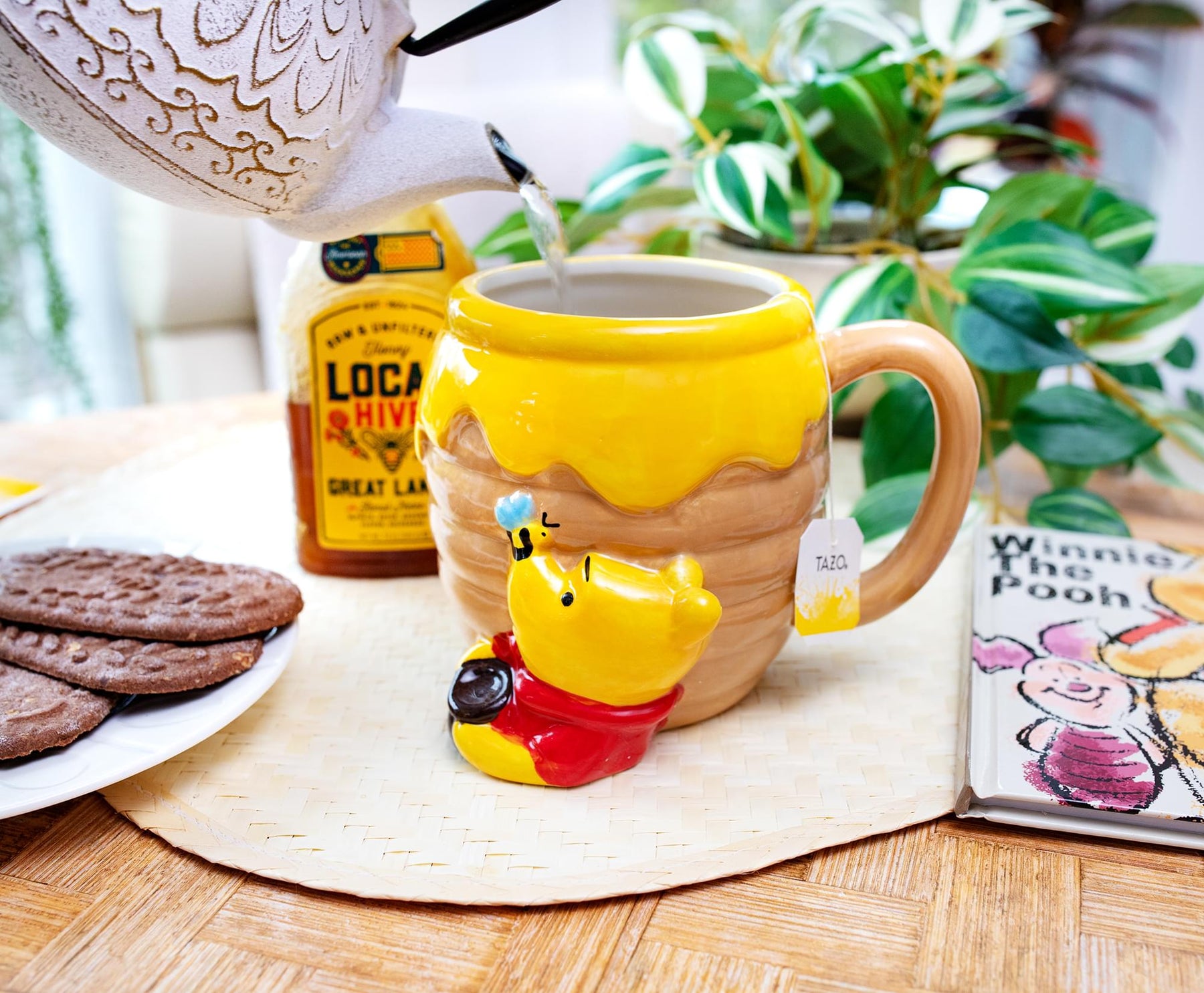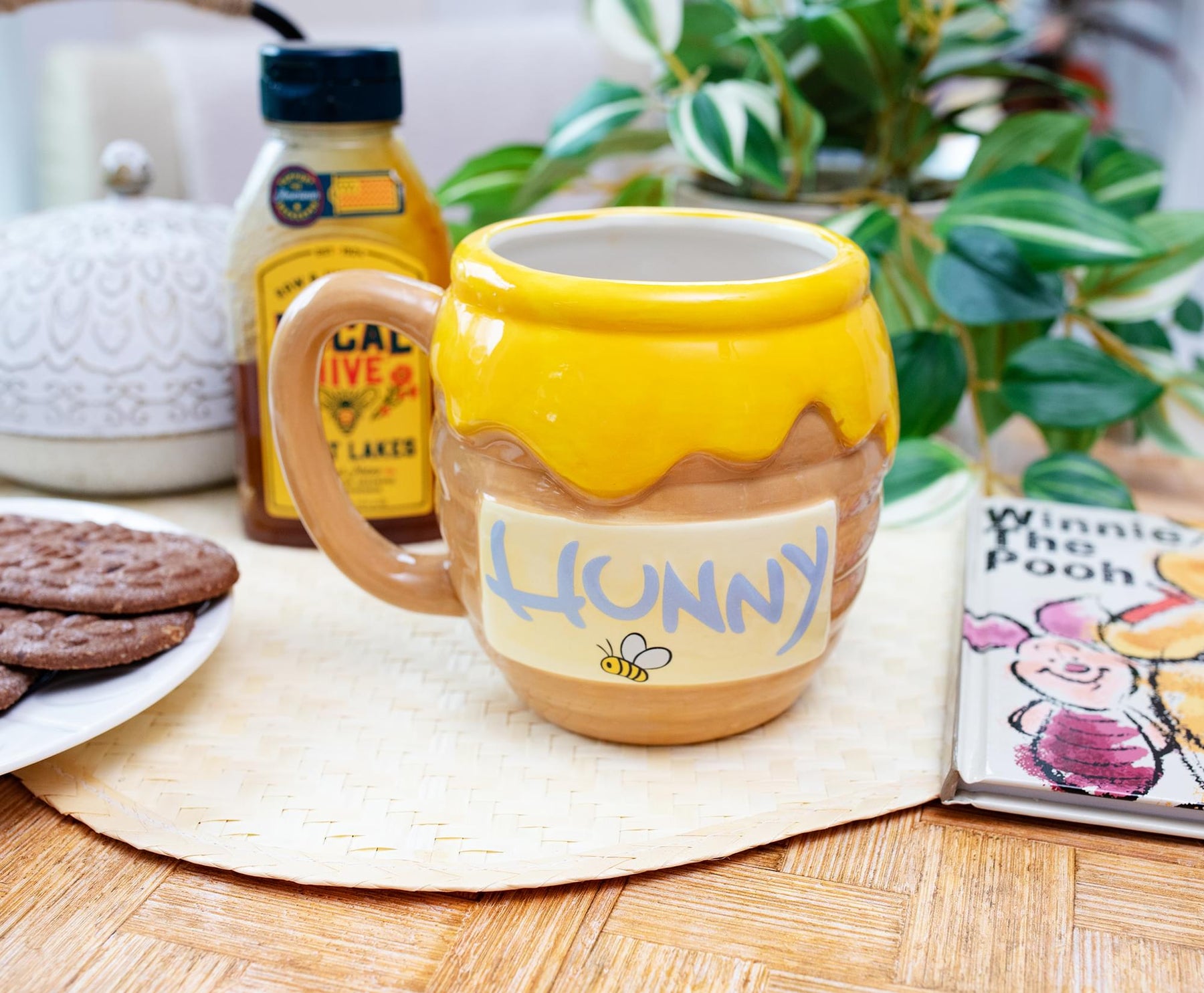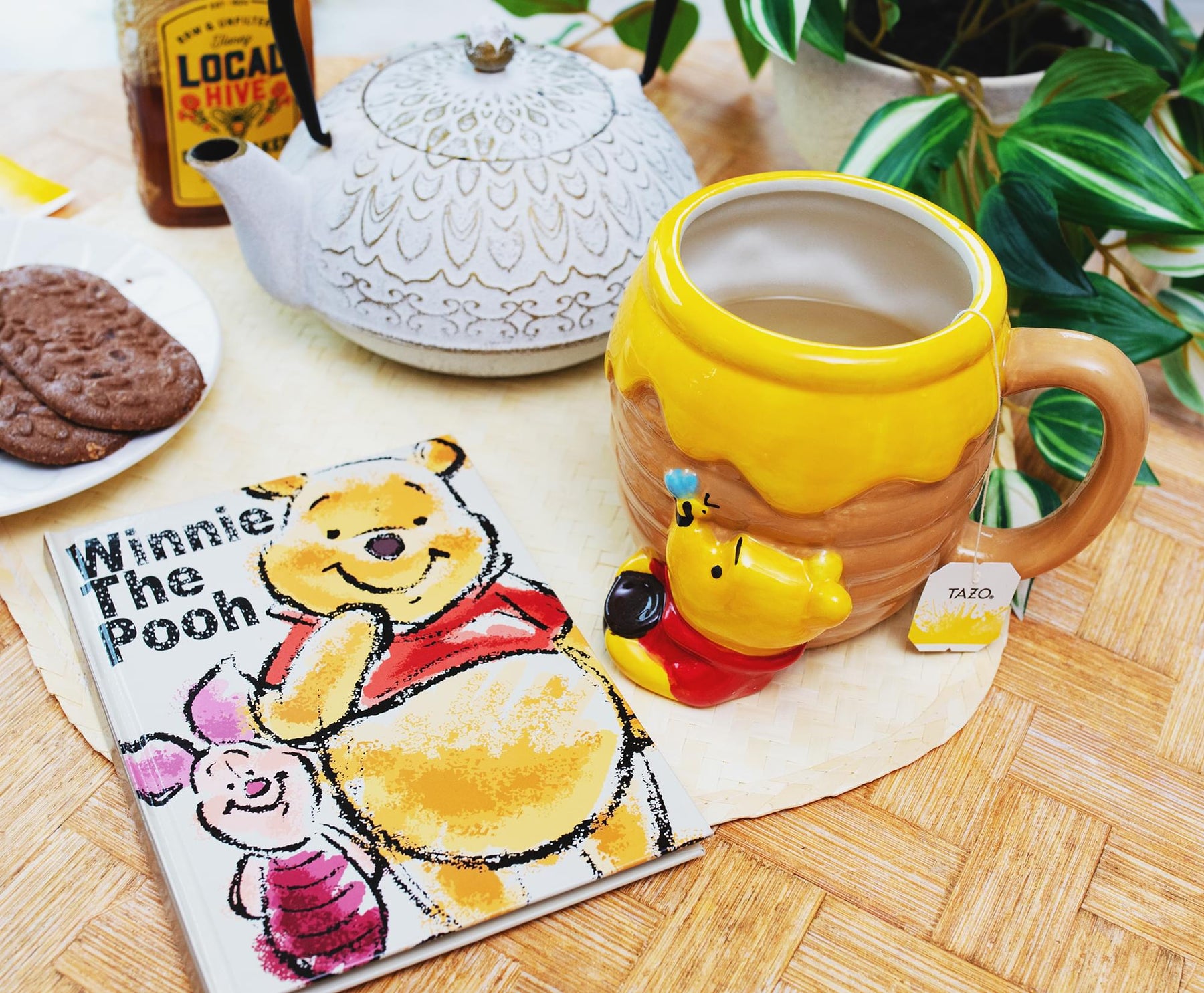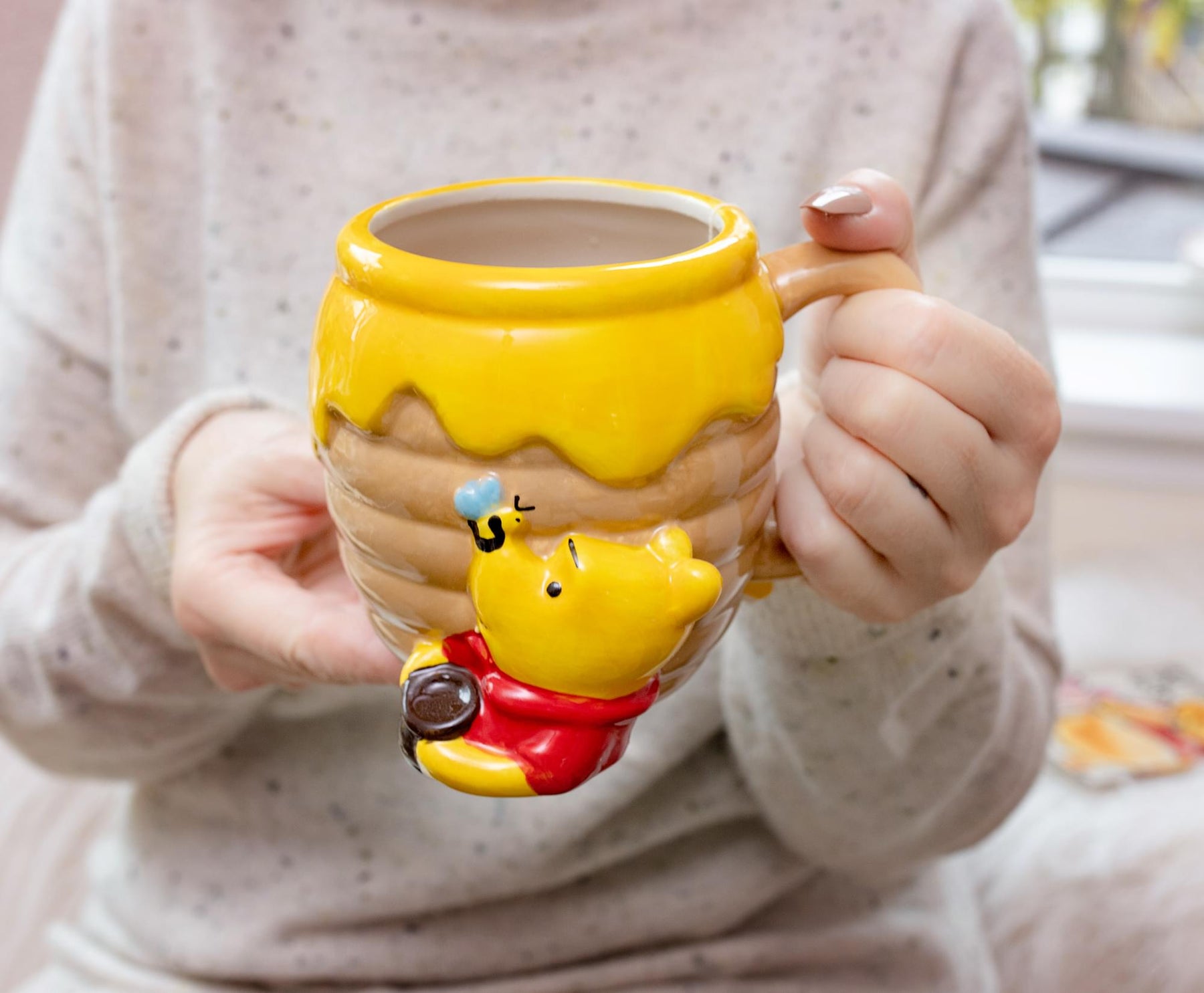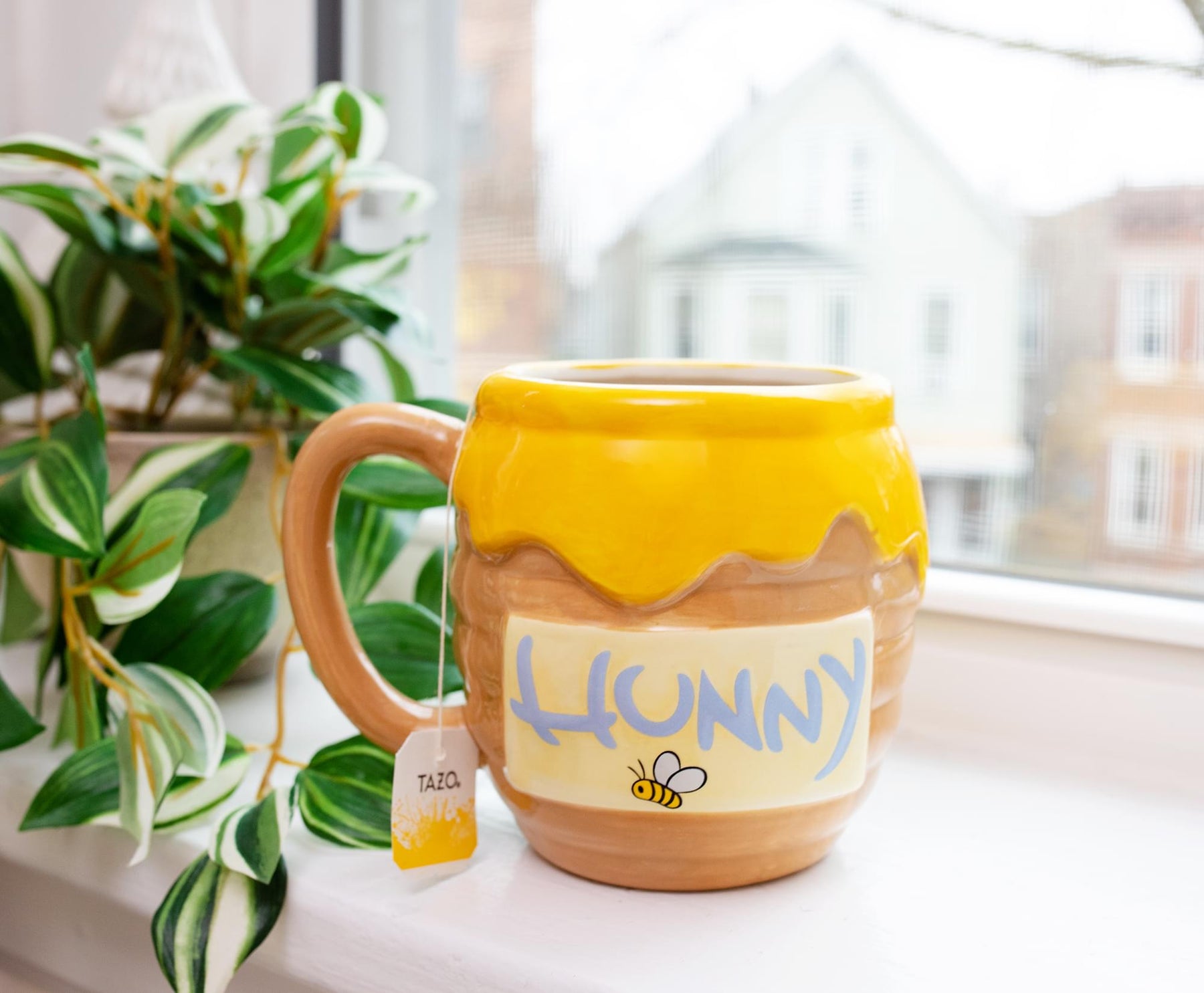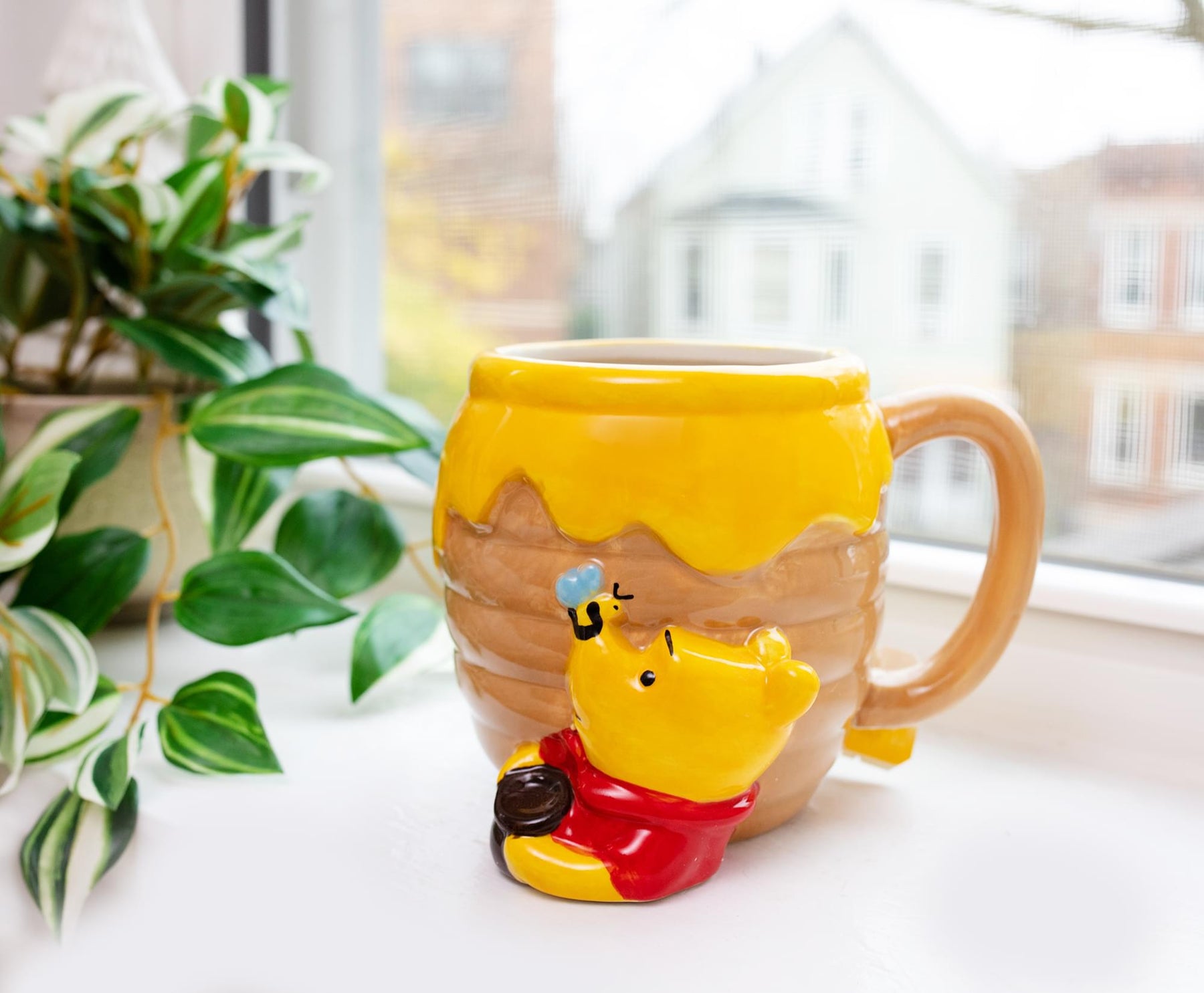 Disney Winnie the Pooh Honey Pot Sculpted Ceramic Mug | Holds 23 Ounces
SWEETER THAN HUNNY: It's no bother at all to enjoy your a sip of coffee with this sculpted mug from Disney's Winnie the Pooh. And if you want to add a drop or two of honey, it'll make any warm brew taste that much better.
WHAT'S ALL THE BUZZ?: The coffee mug has been sculpted in 3D to resemble a large bee hive with delicious, sticky honey pouring out of the top. That silly ol' Pooh Bear is featured with a curious bee perched on his nose.
PERHAPS JUST ONE MORE SIP: You can spend some extra time in your thoughtful spot while you sip from this oversized 23-ounce mug. Whether you're using tea or coffee to start the day, Winnie the Pooh will be there for you.
BEE KIND TO EVERYONE: The bees have an important job to do, so let's not get in their way. Not to worry, this BPA-free ceramic mug doesn't contain any real bees. For the best care, hand-wash only. Not safe for microwave or dishwasher.
OFFICIAL DISNEY COLLECTIBLE: Make your days that much sweeter with this officially licensed sculpted mug inspired by Disney's Winnie The Pooh. Raise your cup to a simpler, sweeter time while enjoying a soothing beverage.
A LITTLE SMACKEREL FOR FELLOW HUNNY LOVERS
The wonderful, sweet taste of honey is just a drop away with this sculpted coffee mug inspired by Disney's Winnie The Pooh.
Whether you're planning a busy morning picking carrots with Rabbit or getting ready for a bounce with Tigger, this ceramic mug is ready to help you energize for your busy, buzzy day. The honey-loving Pooh Bear is here with a pick-me-up for all your adventures through the Hundred Acre Wood.
DON'T LET A RAINCLOUD SPOIL YOUR DAY
This whimsical sculpted design shows the bear with a sweet tooth caught while trying to get a pawful of honey right from the hive. But who could stay mad at that adorable face?
This hive-shaped mug not only holds your favorite drinks, but it's also a great place to carry a couple scoops of sweet ice cream around as well. Because the only thing as good as a hot drink to start the day is a cool one to help bring it to a close.
It's always a happy day with officially licensed drinkware from Disney's Winnie The Pooh.
CARE INSTRUCTIONS
Hand-wash only
Not dishwasher safe
Not microwave safe