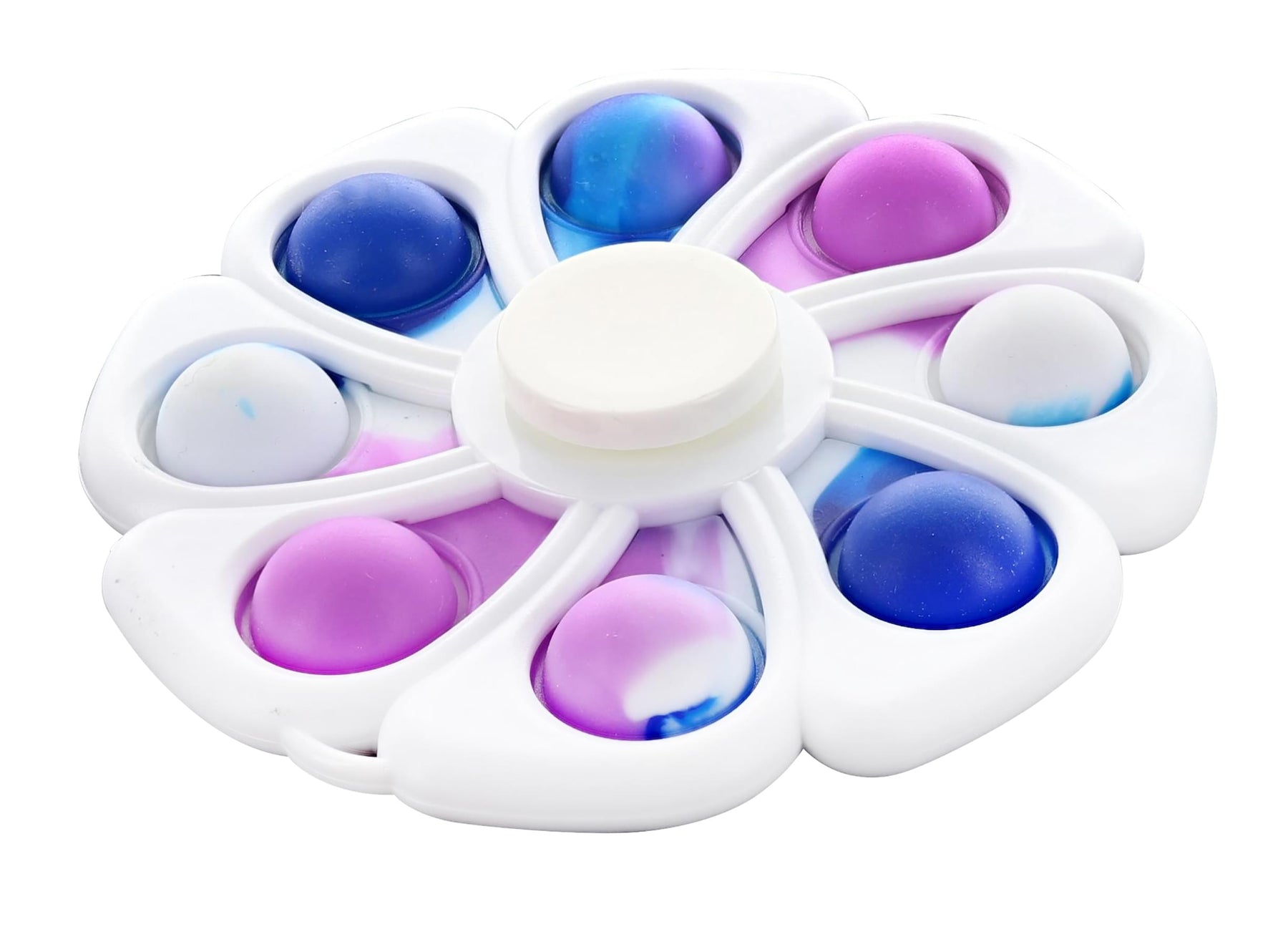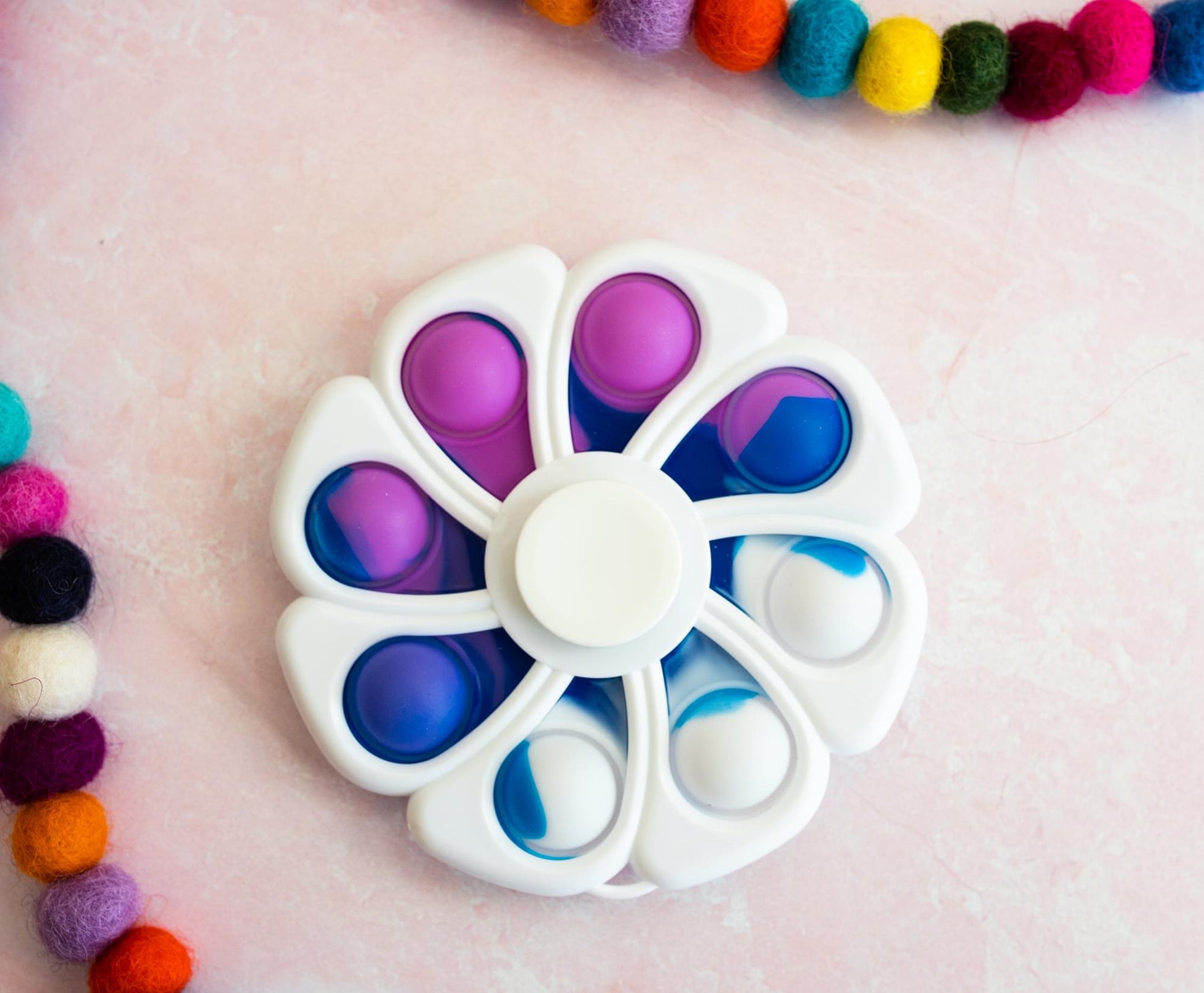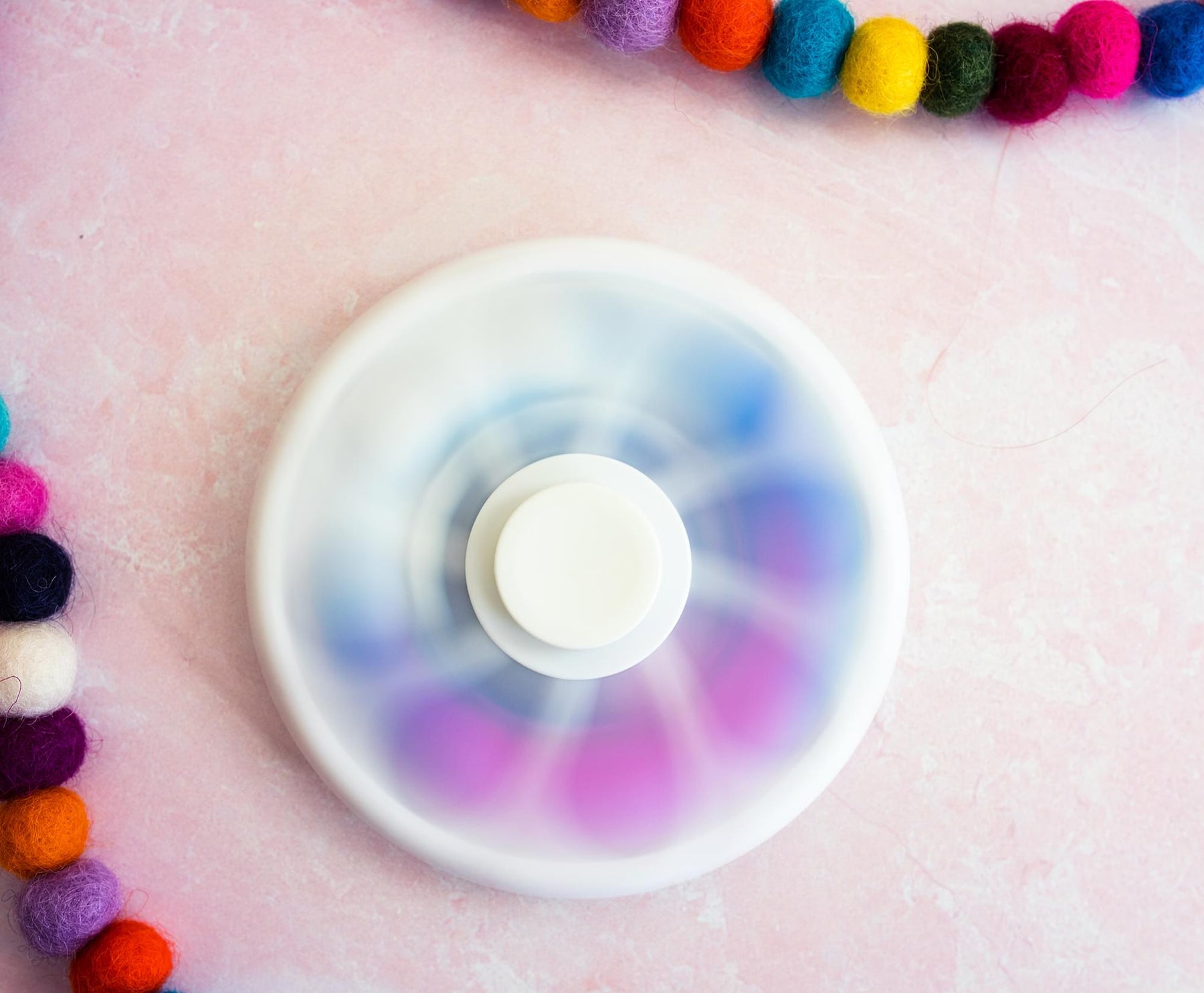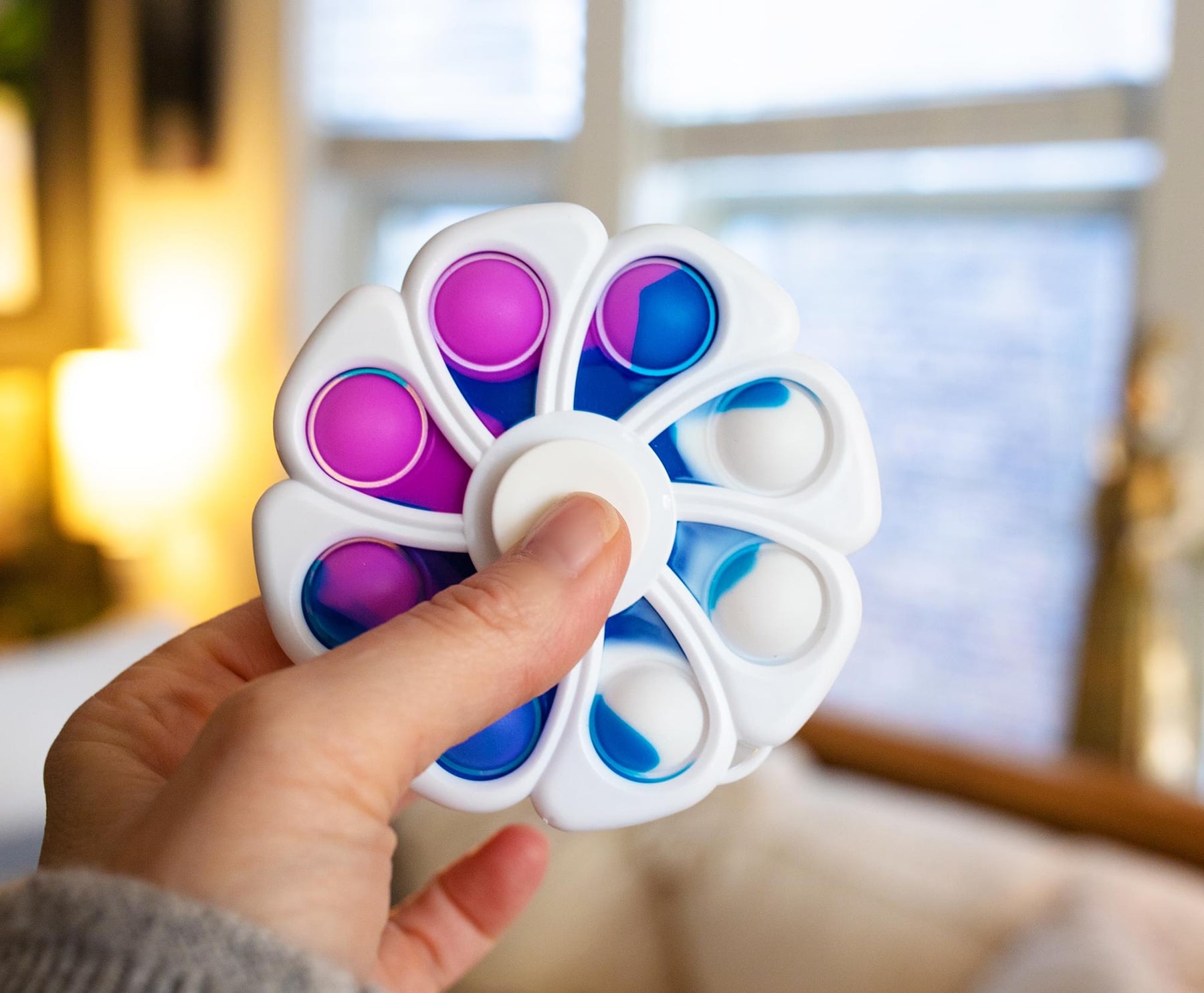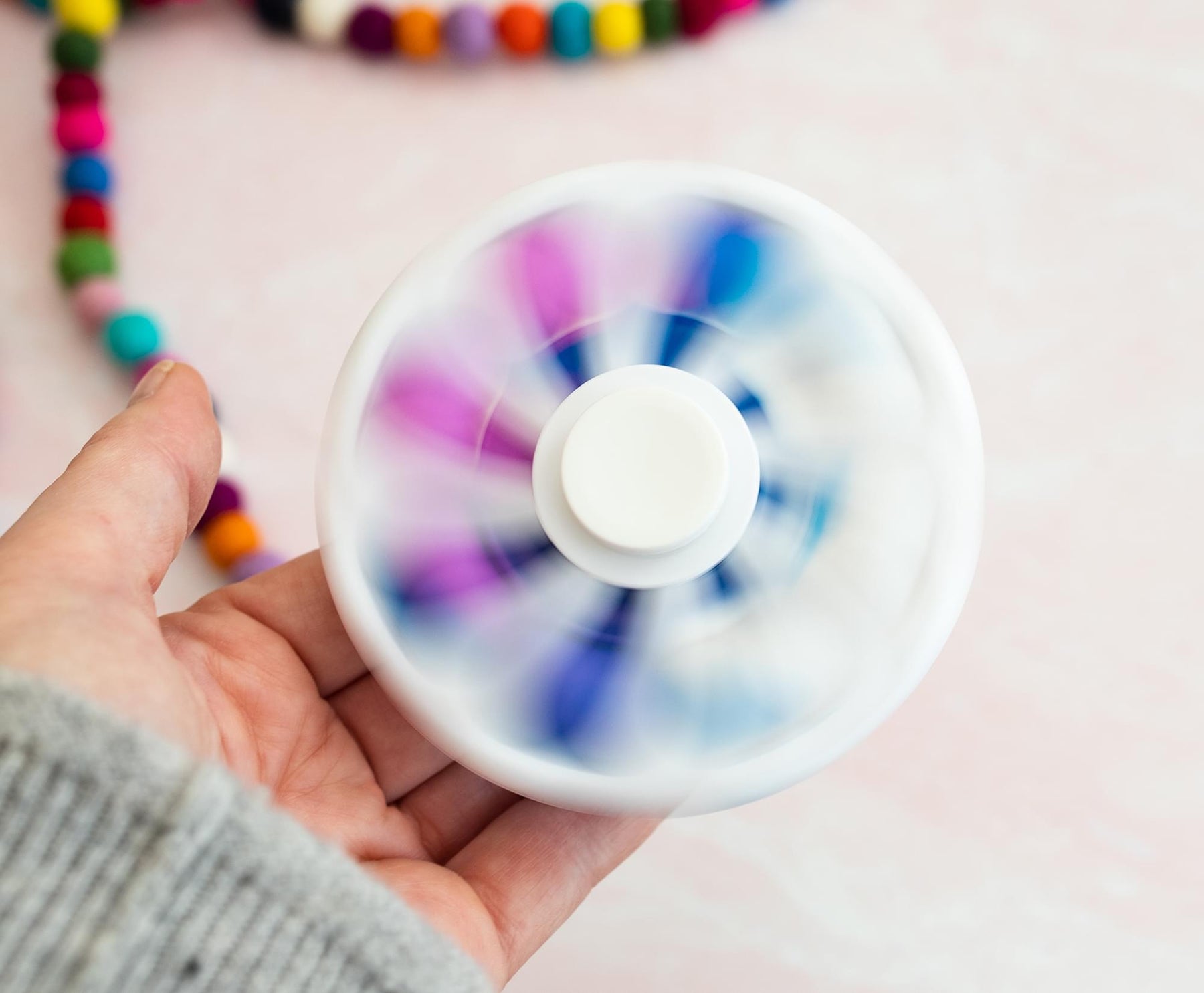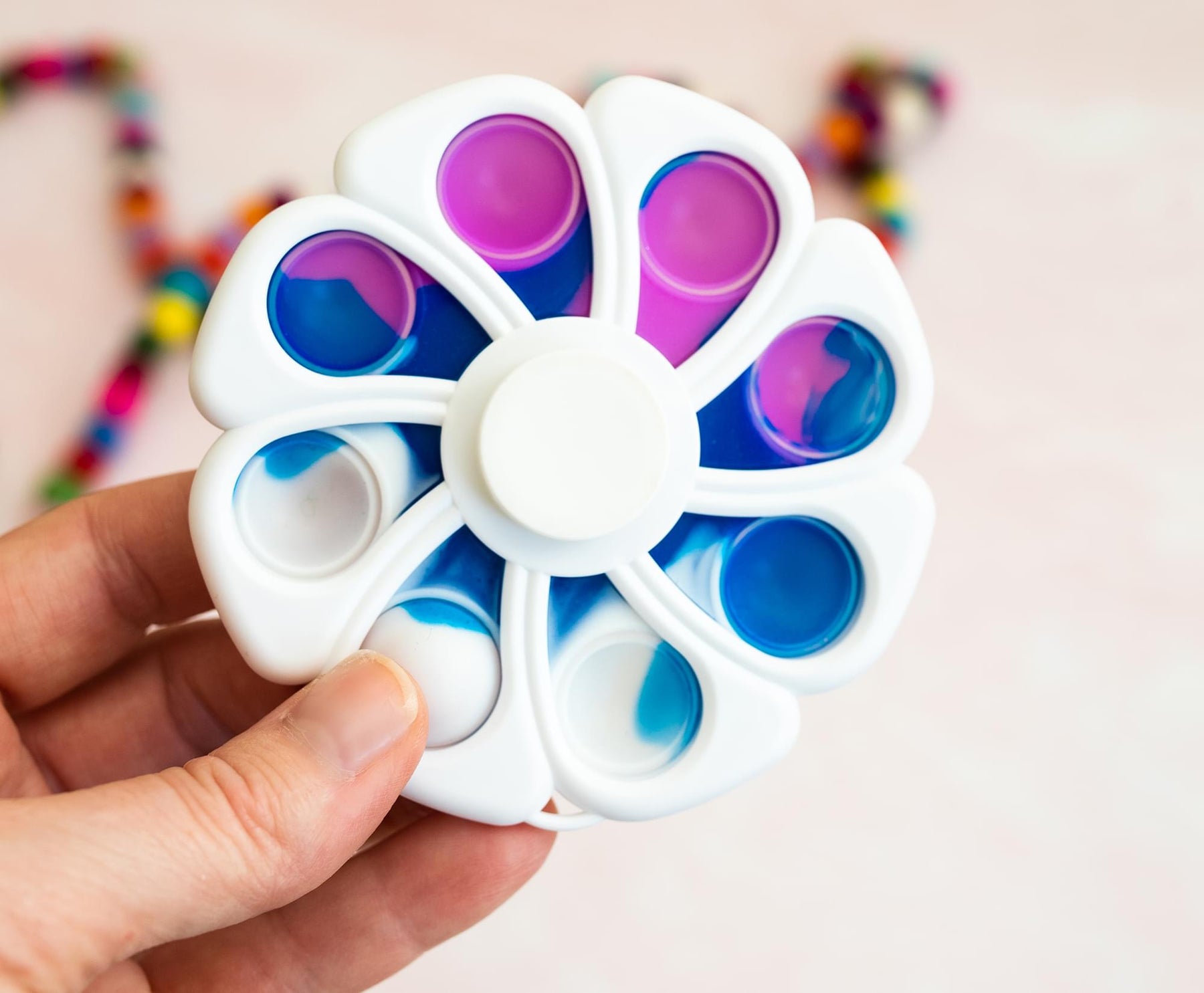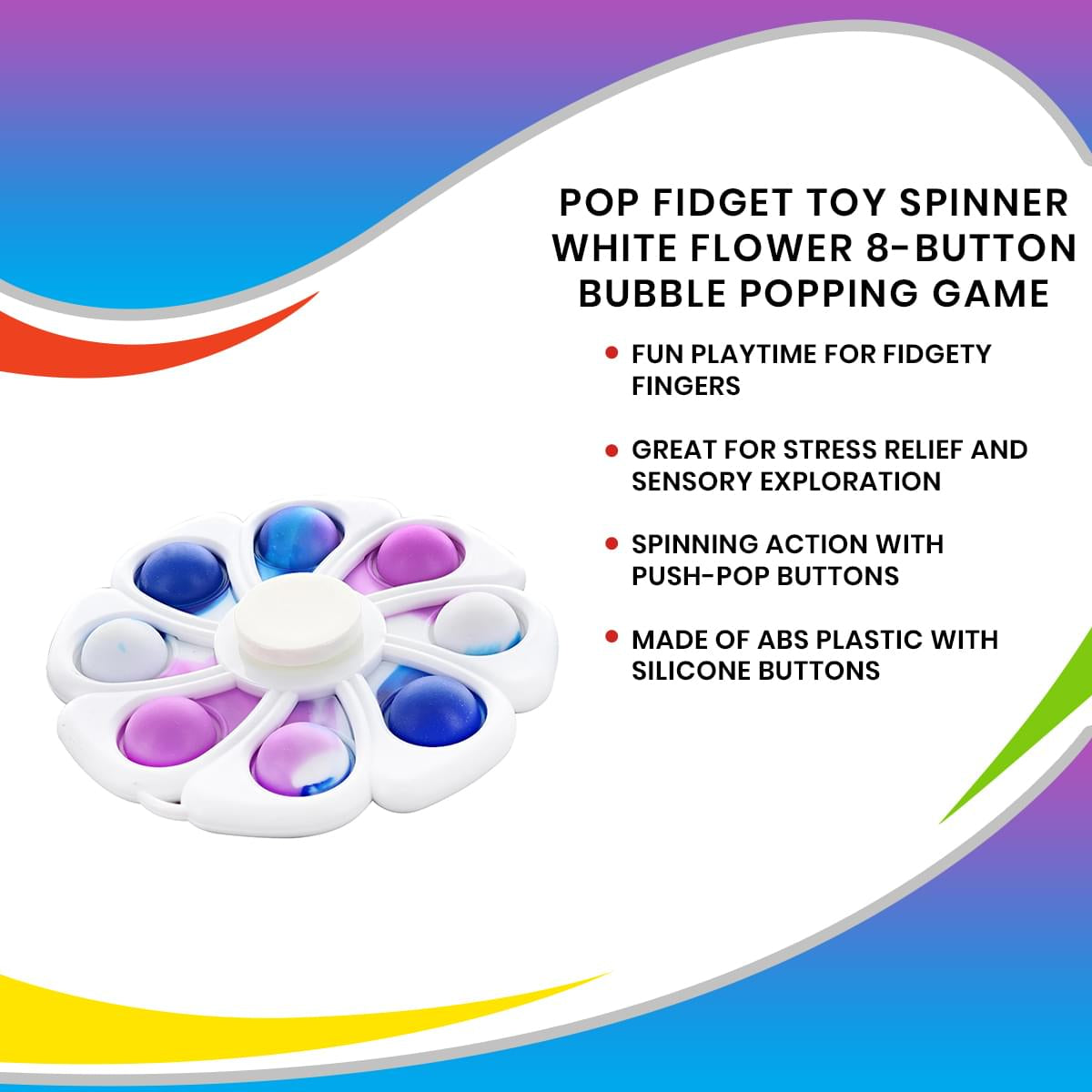 Pop Fidget Toy Spinner White Flower 8-Button Bubble Popping Game
Pop And Spin Playtime: This entertaining activity features the original bubble-popping game with a spinning twist. Keeps you engaged through fun sensory interaction, providing endless play and amusement.
Relieves Stress And Anxiety: Great for keeping fidgety fingers busy, this handy sensory toy will help you relax while staving off chronic boredom. Designed to maximize your fun and reduce your stress.
Made For Everyday Play: This fidget spinner has an ABS plastic frame with soft silicone buttons. The rotating mechanism provides a mesmerizing effect of awesome spinning action. Measures approximately 4 x 4 inches.
Fun For All Ages: Restless hands won't be able to get enough of this fidget spinner with its unique, flowery shape. The curved designs feature 8 push-pop bubbles with a colorful tie dye effect in blue and purple.
Creative And Safe Play: Make learning fun with this fidget toy. Targets a variety of cognitive functions, including visual stimulation for color recognition and tactile stimulation for hand-eye coordination.
FUN PLAYTIME FOR FIDGETY FINGERS
Keep your hands busy and your mind sharp with this Pop Fidget Toy Spinner White Flower. Restless hands can enjoy a whirlwind of fun with a simple flick of a finger. Watch as the colorful tie dye pattern spins around in a mesmerizing effect or press on the silicone bubbles for a satisfying "POP!"
ENTERTAINING SENSORY TOYS WITH HELPFUL BENEFITS
Trying to knock a bad habit? Whether it's nail-biting, smoking, or a nervous tic, you can reduce common stressors with this handy sensory toy.
Perfect for when you need a discreet and calming solution to ease your nerves. The small size makes it easy to keep this fidget spinner handy at the house, office, classroom, or wherever you may find yourself needing to decompress.
Read All About It on Our Blog
Trending Geek