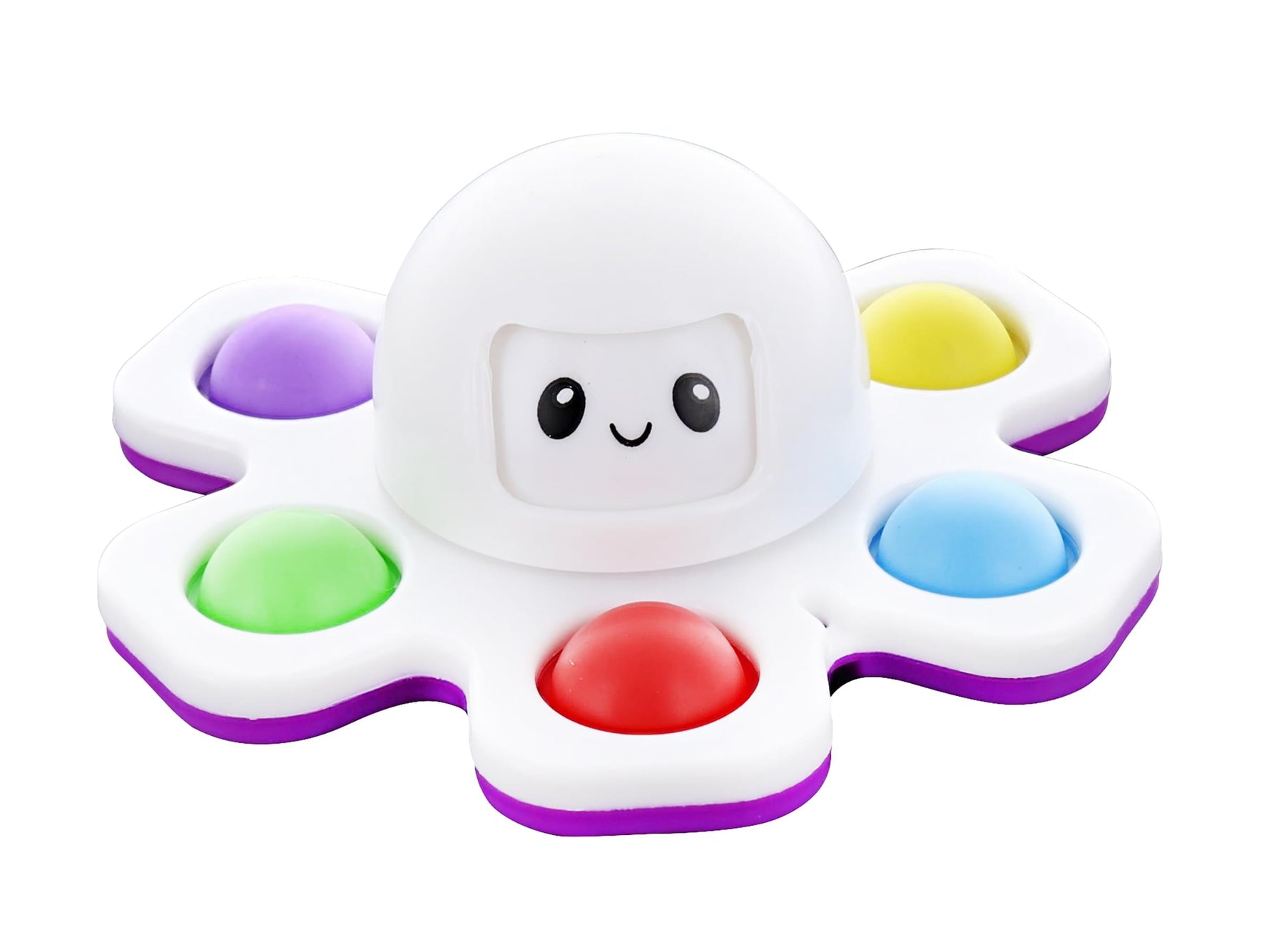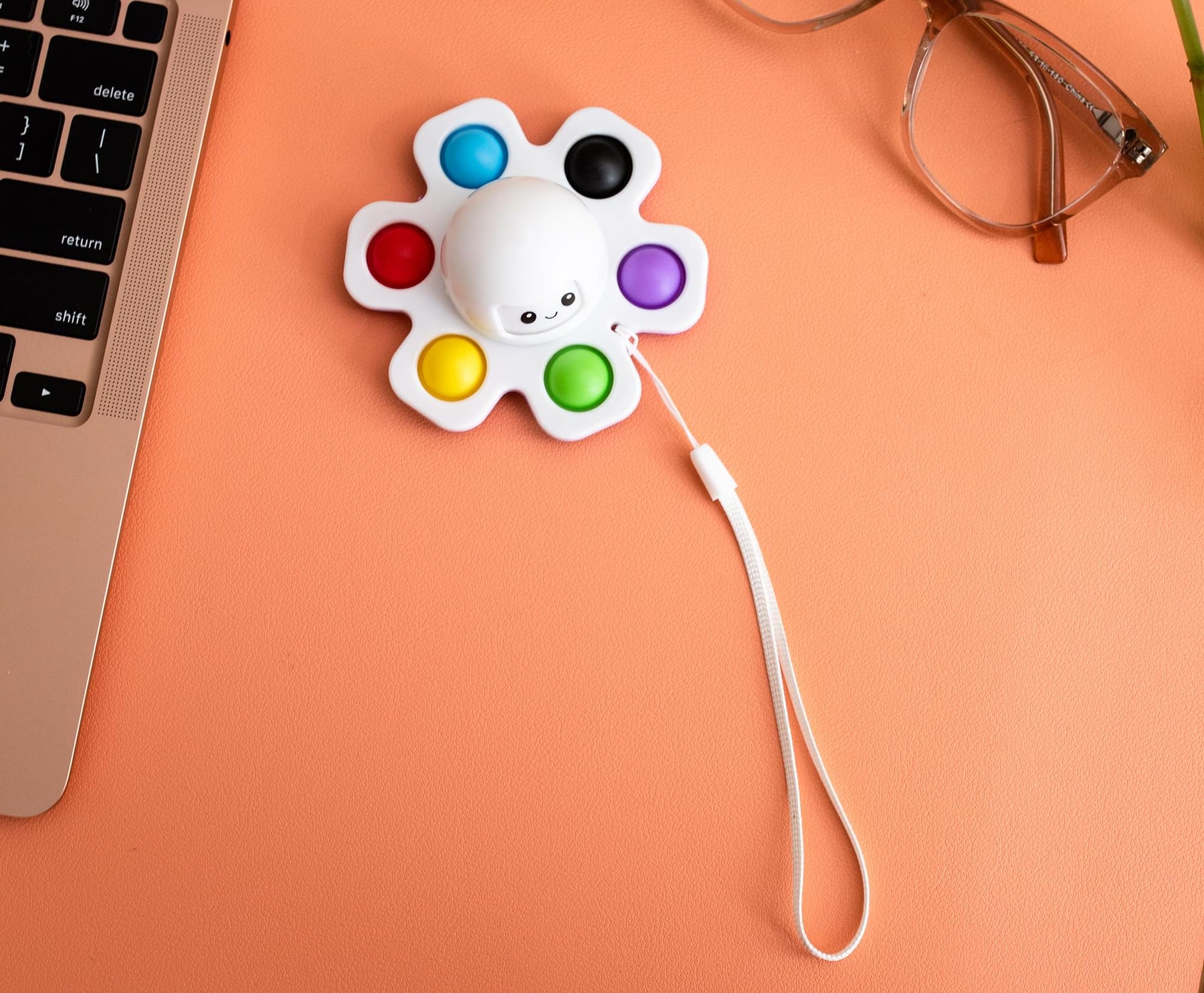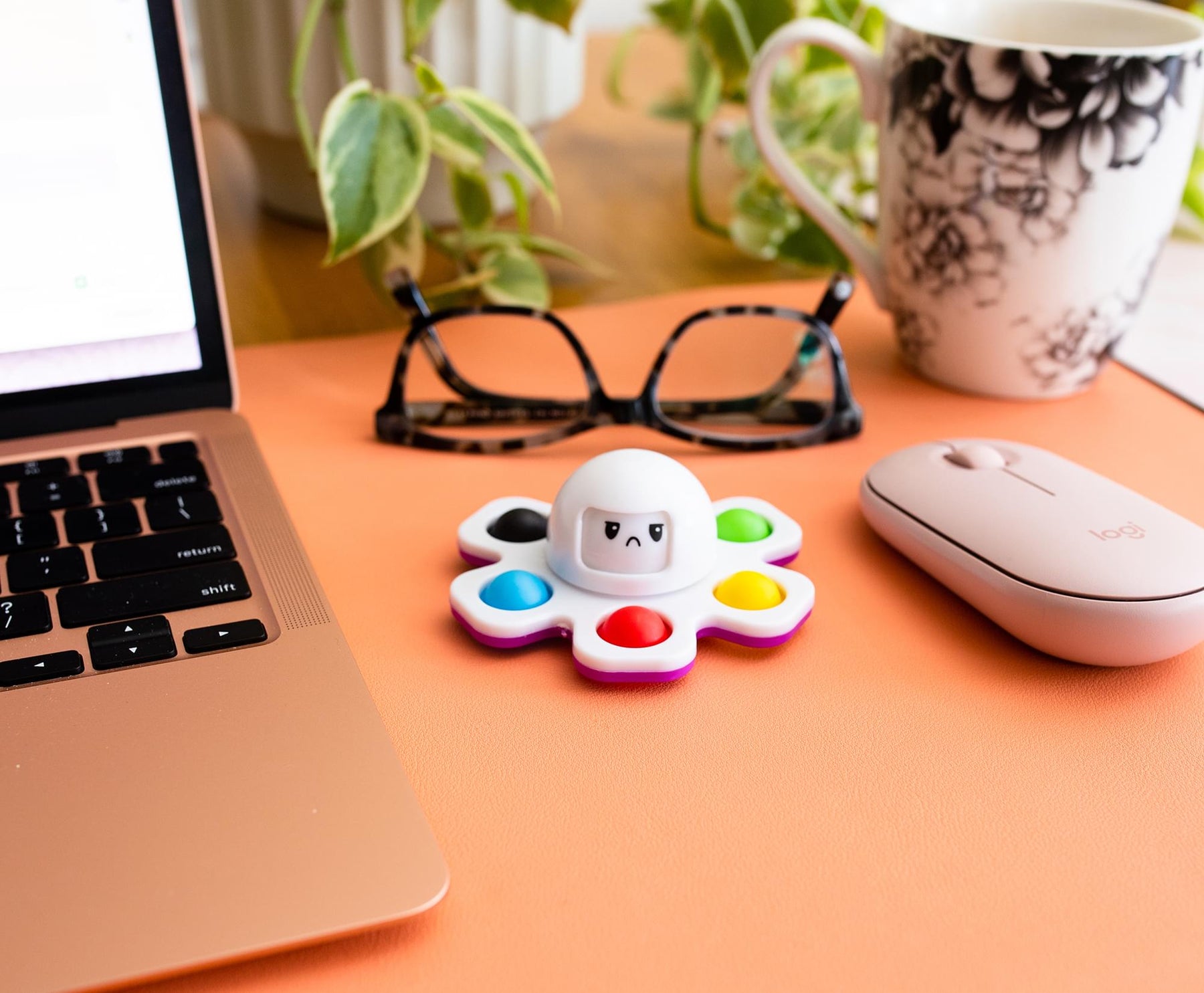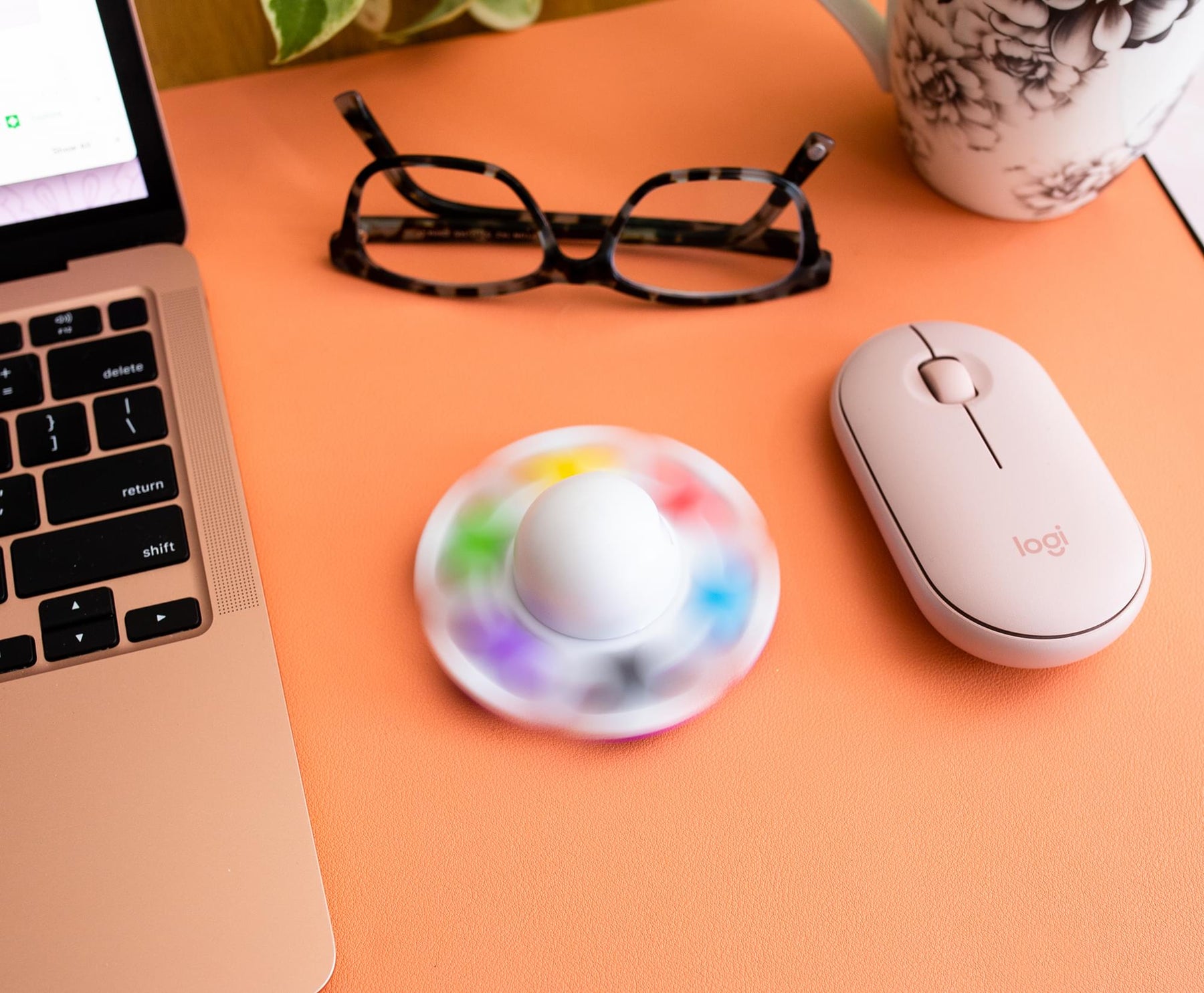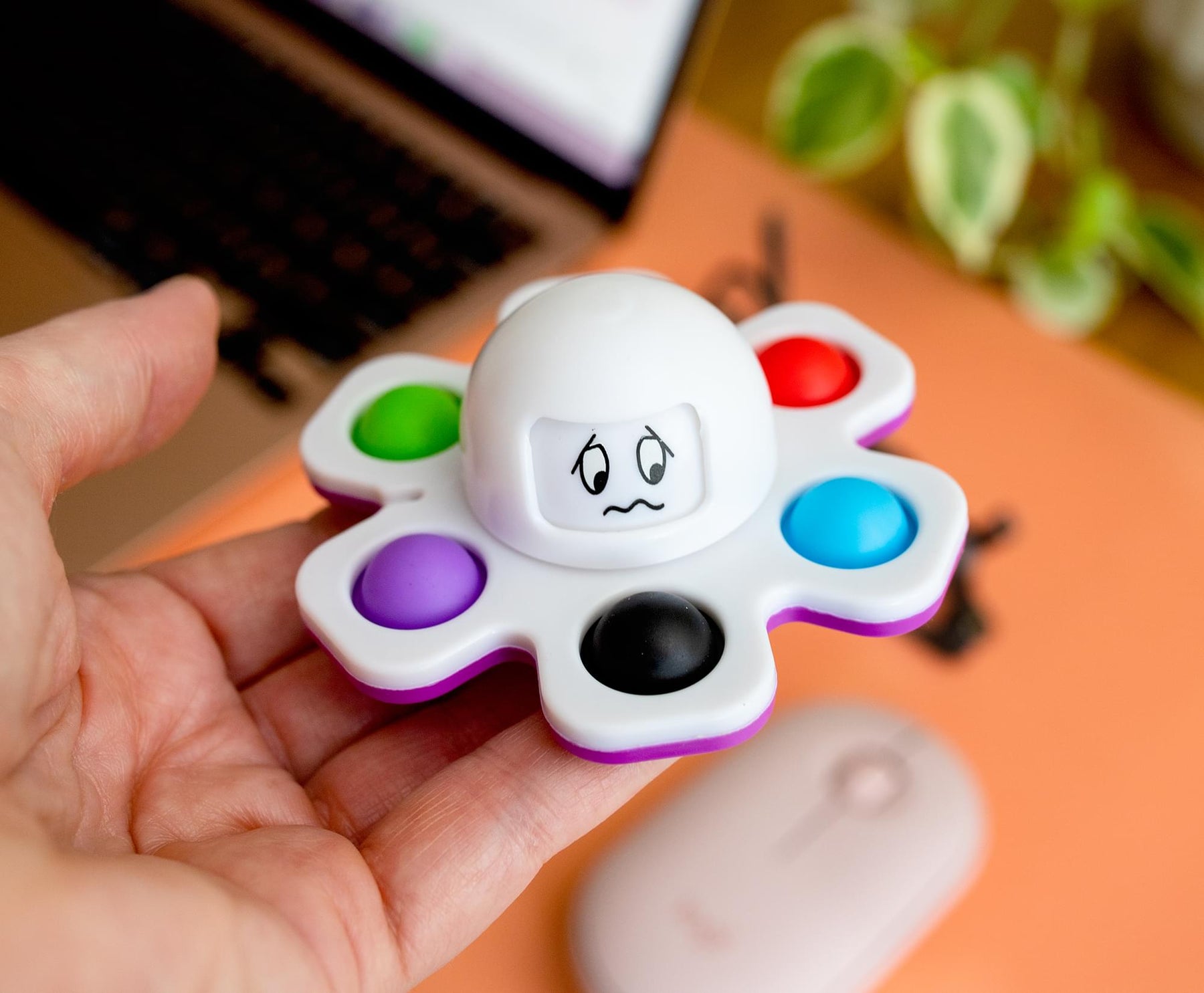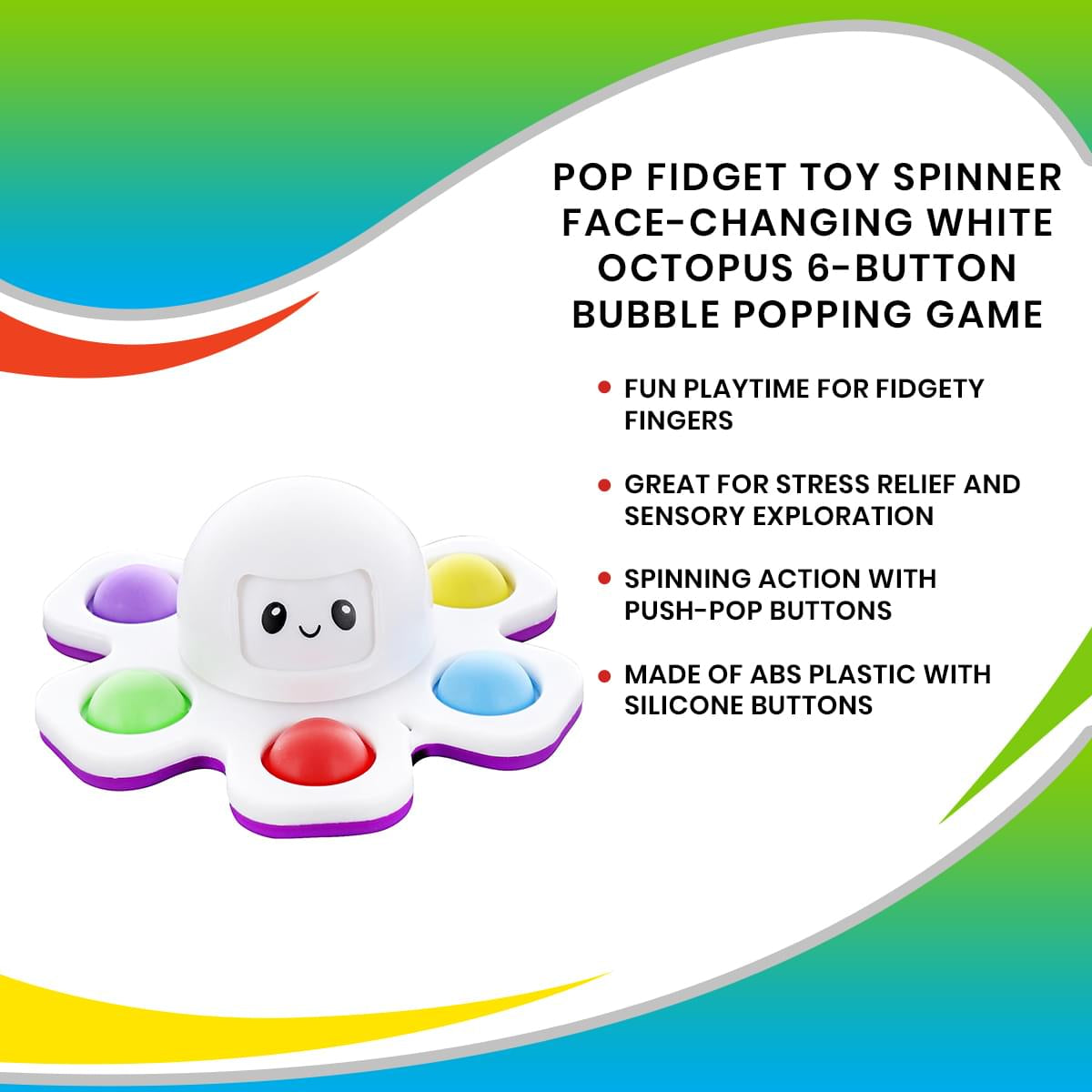 Pop Fidget Toy Spinner Face-Changing White Octopus 6-Button Bubble Popping Game
Pop And Spin Playtime: This entertaining activity features the original bubble-popping game with a spinning twist. Keeps you engaged through fun sensory interaction, providing endless play and amusement.
Relieves Stress And Anxiety: Great for keeping fidgety fingers busy, this handy sensory toy will help you relax while staving off chronic boredom. Designed to maximize your fun and reduce your stress.
Made For Everyday Play: This fidget spinner has an ABS plastic frame with soft silicone buttons. The rotating mechanism provides a mesmerizing effect of awesome spinning action. Measures approximately 3.5 x 1.5 inches.
Fun For All Ages: Restless hands won't be able to get enough of this classic fidget spinner shaped like an octopus. The face-changing design reveals different expressions as the octopus spins around.
Creative And Safe Play: Make learning fun with this fidget toy. Targets a variety of cognitive functions, including visual stimulation for color recognition and tactile stimulation for hand-eye coordination.
FUN PLAYTIME FOR FIDGETY FINGERS
Put a spin on your fidget popping fun. This exciting Pop Fidget Toy Spinner Octopus is a fun and simple game to relieve anxiety and stress. Engages the different senses through hands-on play, including sight, sound, and touch.
ENTERTAINING SENSORY TOYS WITH HELPFUL BENEFITS
The tentacles have silicone push-pop bubbles for enjoyable tactile play. Hear a satisfying "POP!" with every push of a button. As the octopus rotates, the face changes to reveal a variety of emotional expressions. The multicolored buttons also create a mesmerizing effect as they spin around with a simple flick.
This fidget spinner is small in size, so it's easy to bring along when you need a fun mood booster.