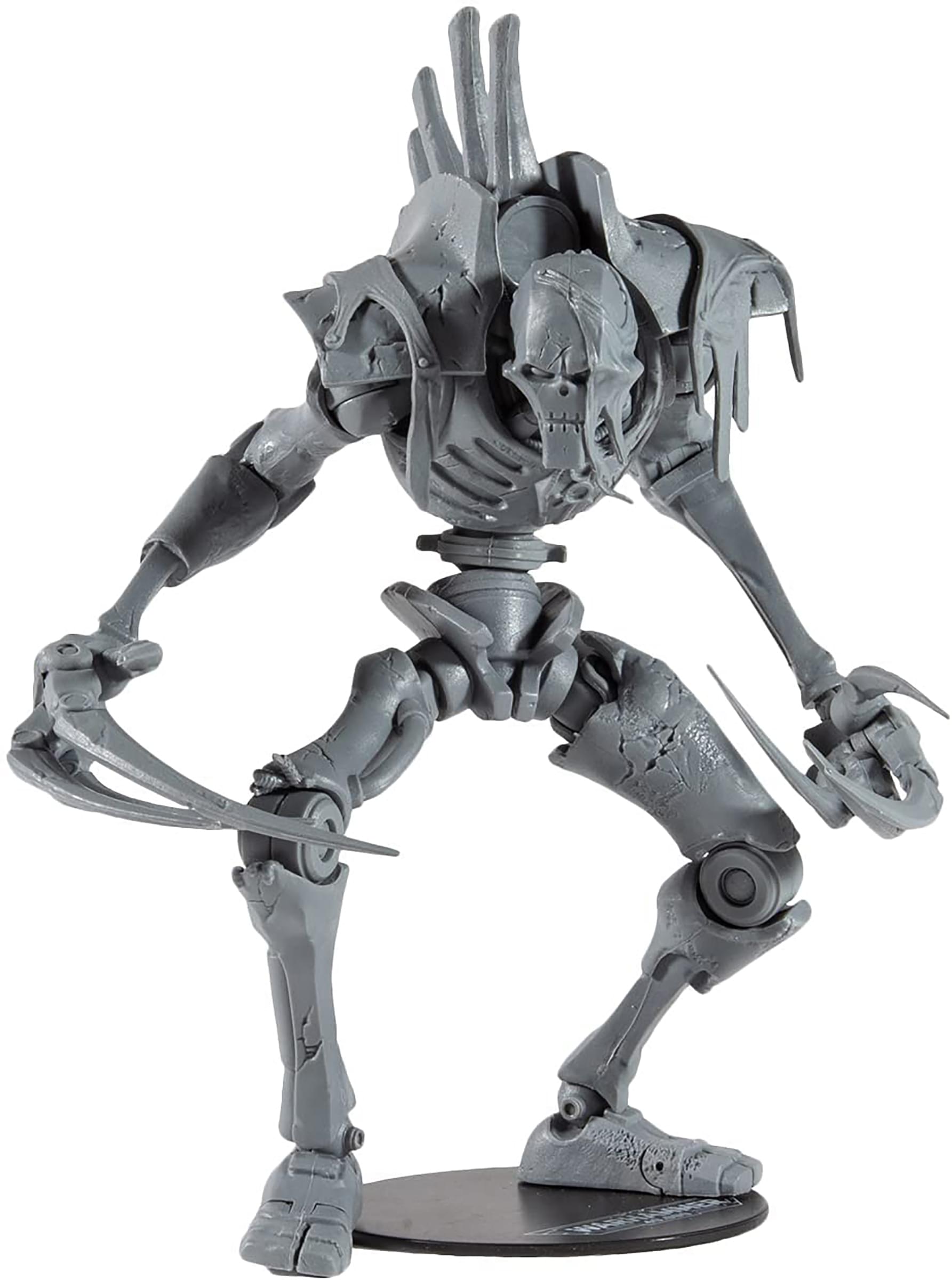 Warhammer 40K 7 Inch Action Figure | Necron Flayed One (Artist Proof)
WARHAMMER 40K: This Necron Flayed One is a classic matte grey figure to allow the consumer to paint and customize their figure like classic Warhammer 40,000 minifigures
COLLECTIBLE SIZE: 7-inch scale action figure - the perfect size for your office desk, home bookshelf and so much more!
READY FOR ACTION: Figure is designed with Ultra Articulation with up to 22 moving parts for full range of posing.
COOL ACCESSORIES: Includes a attachable spine piece and a base.
GREAT GIFT IDEA: Add this figure to your personal collection or gift it to the Warhammer 40K fan in your life!
Flayed Ones are Necrons who have been infected and succumbed to the Flayer Virus of the C'tan Llandu'gor, a Star god who inflicted Necrons with it as retribution for being obliterated by them. As a result the virus drives them insane with a hunger for blood and gore. They wear and decorate themselves with the skin and body parts of their opponents. Driven out or destroyed by their fellow Necrons for fear of the virus, these monstrosities congregate wherever bloodshed is to be had.