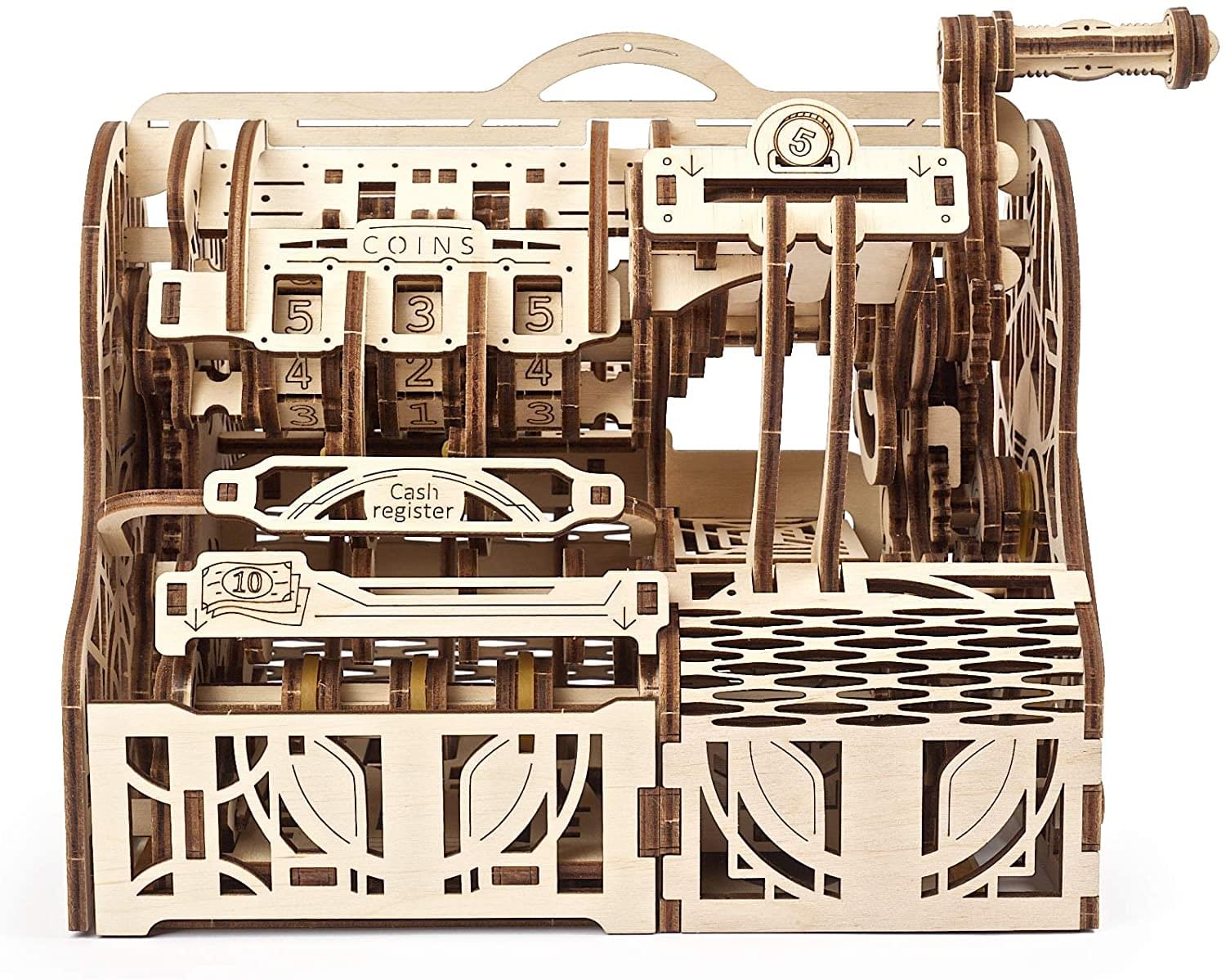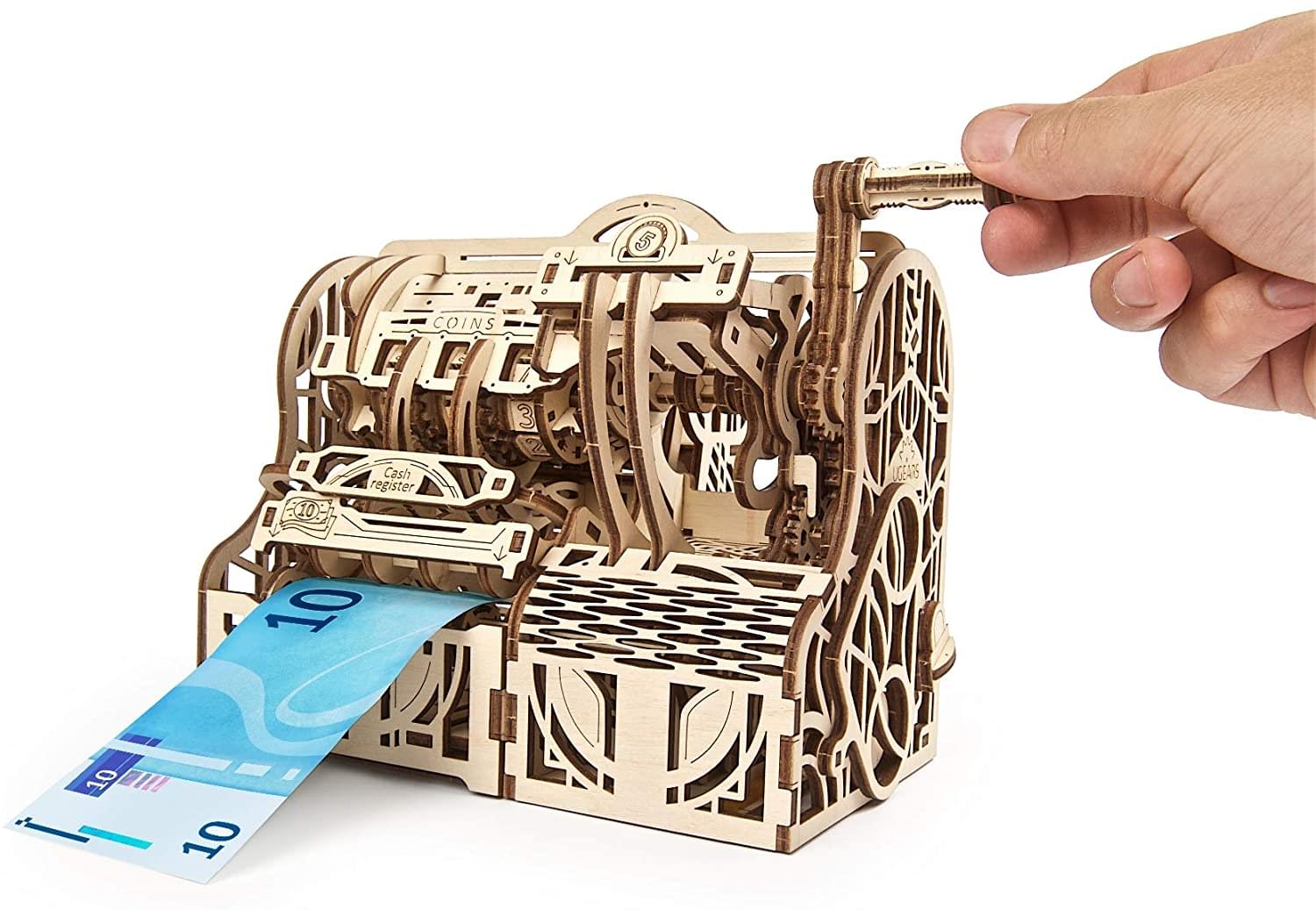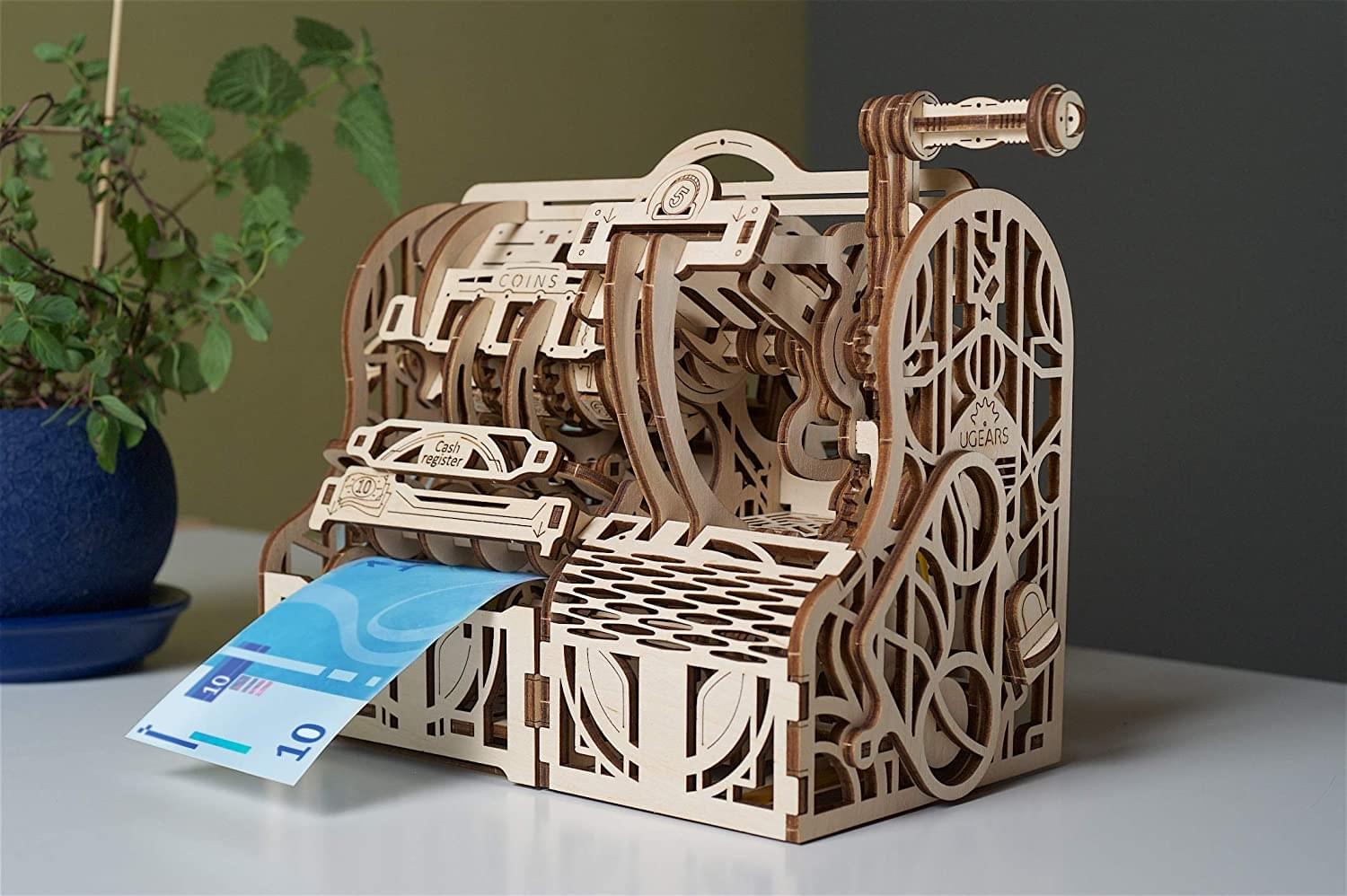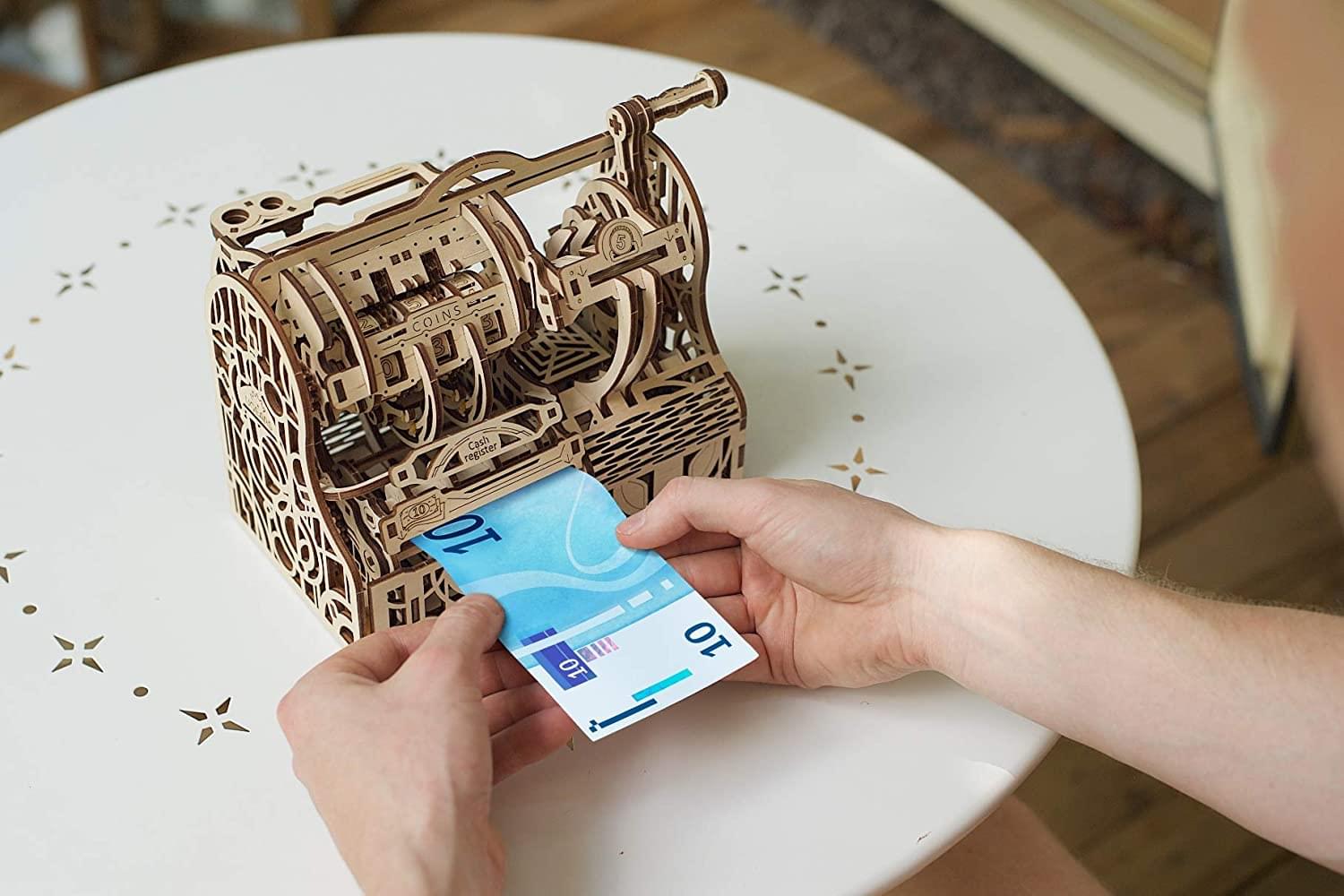 UGears Mechanical Models 3D Wooden Puzzle | Cash Register
UNIQUE MODEL DESIGN: Give people what they want: The feel of real motion mechanics that they can build and bring to action by themselves. Some models are sophisticated versions of real-life mechanisms, while others bring to life the imaginative, elegant and even whimsical designs of the artists.
SIMPLE ASSEMBLY: No glue needed. They can be assembled at home, right on your dining room table. All you need are your own two hands, patience and assembly instructions.
ECO-FREINDLE WOOD MATERIALS: Wooden models will last for years and the constructions can be recycled with no harm to the environment.
HIGH QUALITY: All UGEARS models are made from high-quality plywood boards, using precision-cut parts. Utilize a high-accuracy, laser cut method to ensure quality. The detailed step-by-step instructions are included with each kit.
UGears Mechanical Models are self-propelled, mechanical wooden model assemble kits. These designs are inspired by real-life mechanisms. The team believes that building these beautiful working models should be fun. They have dedicated their engineering know-how, meticulous product testing and quality control to a single goal: Ensuring that the models provide an engaging and rewarding experience for the whole family. Take a step back in time and add an antique flavor to your home or office décor. Meet the cash register, the brand new UGEARS wooden puzzles set. Once assembled, this 3D wooden puzzle box becomes an elegant mechanical moneybox for storing bills and coins.