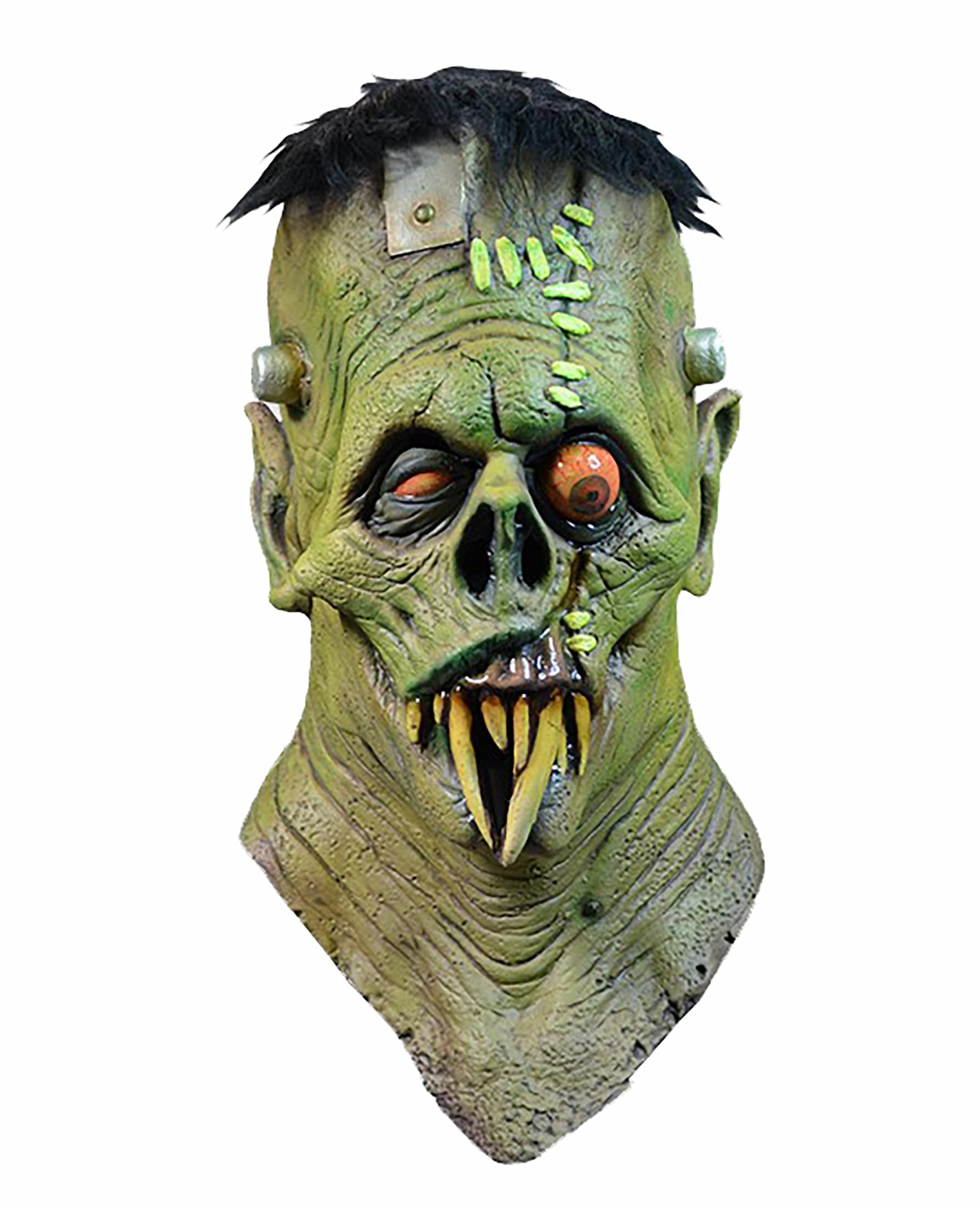 Toxictoons Green Gruesome Adult Latex Costume Mask
AUTHENTIC DESIGN: Realistic Green Gruesome mask based on Eric Pigors Toxictoons Collection!
QUALITY CONSTRUCTION: Full over-head latex mask. One size fits most older teens and adults.
OFFICIALLY LICENSED: Sculpted by Justin Mabry / Designed by Eric Pigors. Produced by Trick or Treat Studios.
DRESS-UP FUN: This costume mask is ideal for Halloween celebrations, costume parties, cosplay action and more!
Green Gruesome is a reimplementation of Eric Pigors Toxictoons Collection. What is a Toxictoon you ask? To quote Eric, "It's a cartoon character described as a nutty, scabbed, chicken-poxed, lily-livered, stitched up, bone poppin' goofball with some sort of diabolical, disturbing dilemma in store!" Green Gruesome is the embodiment of this description, combining elements of Frankenstein's monster, a Werewolf, a Vampire, and a Skull. This amazing likeness, sculpted by our own Justin Mabry, has all the characteristics that make Green Gruesome the character Toxictoons fans all know and love. So put on your maggot-filled overcoat, slip-on Green Gruesome, and prepare all your friends for the ultimate Toxictoon!