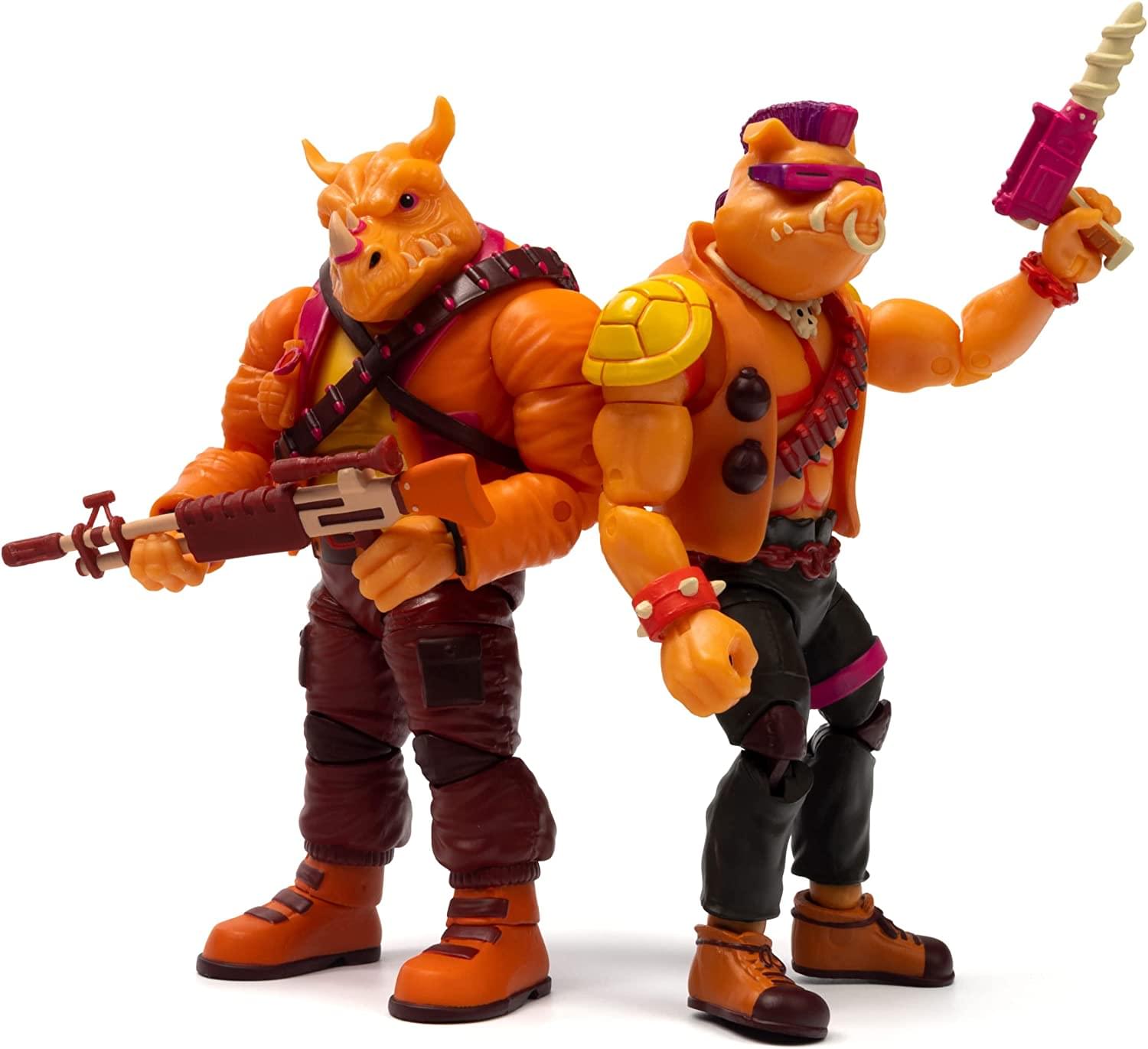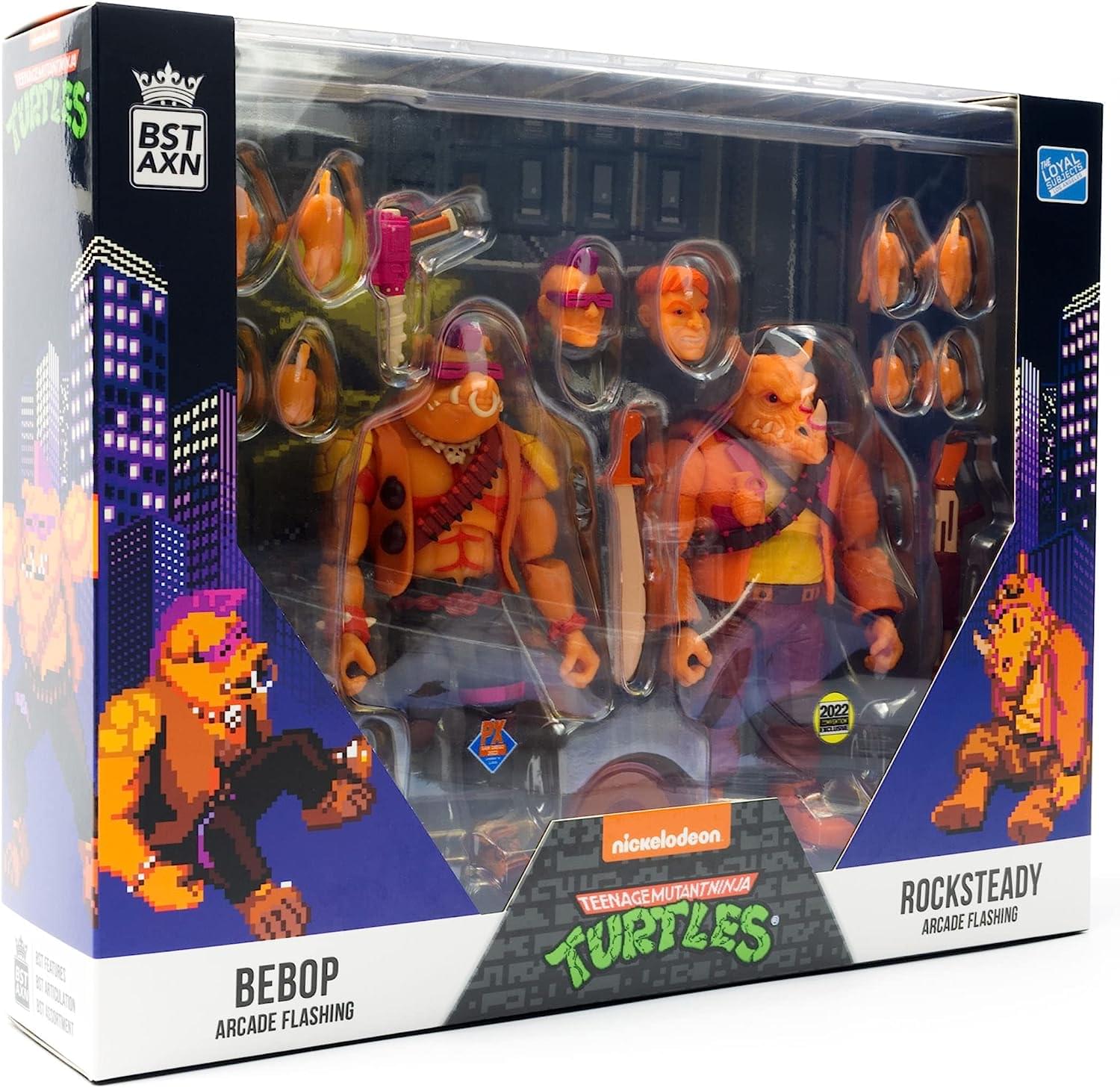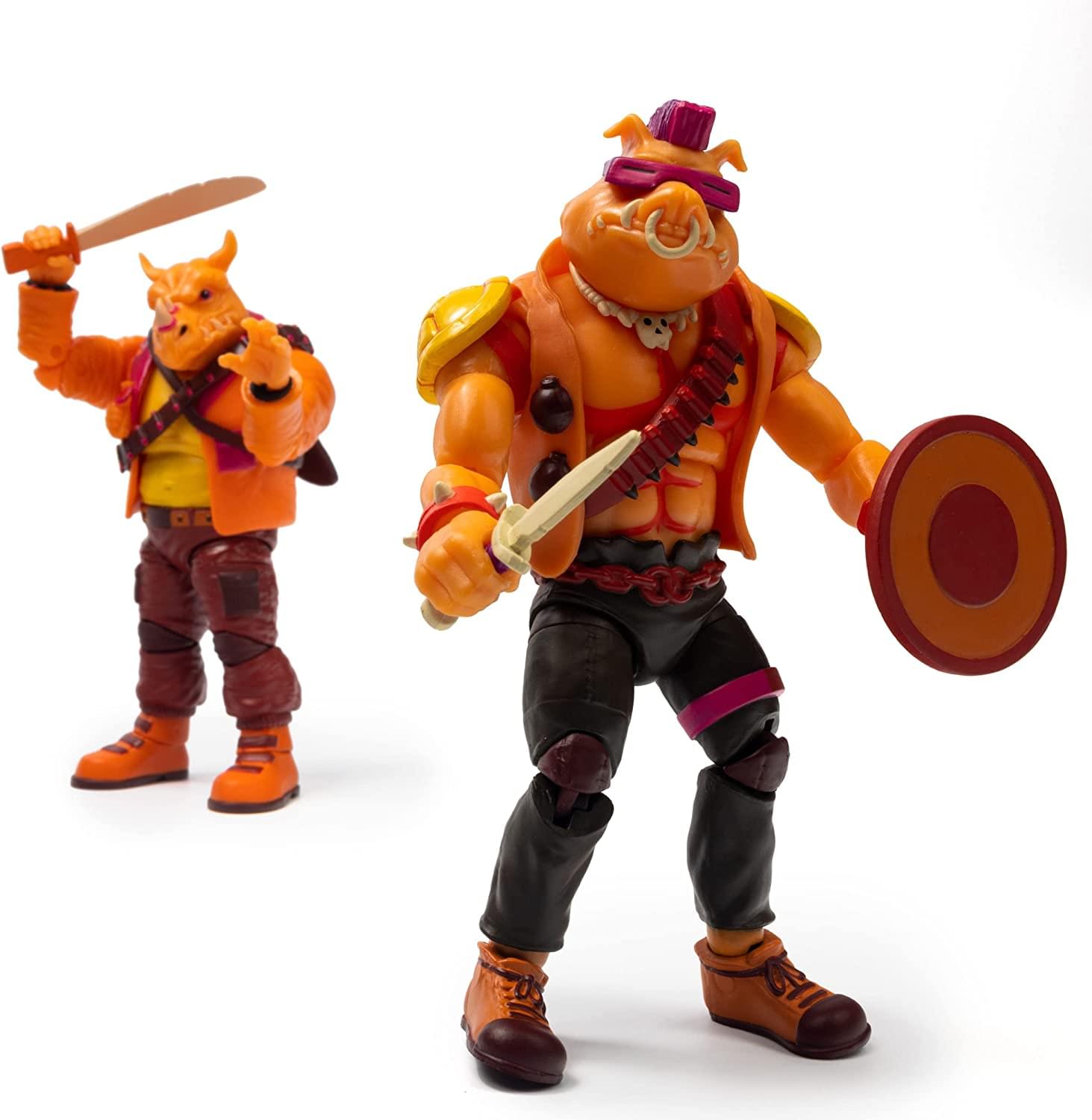 TMNT Arcade Exclusive 5 Inch Figure Set | Bebop & Rocksteady
TMNT X BST AXN: From the Teenage Mutant Ninja Turtles, it's Bebop and Rocksteady as a highly articulated collectible figures!
COLLECTIBLE SIZE: Each figure measures approximately 5 inches tall - the perfect size for your office desk, home bookshelf and so much more!
READY FOR ACTION: Includes multiple accessories and over 30 points of articulation.
LIMITED EDITION: A San Diego Comic-Con 2022 Exclusive limited to only 3000 pieces produced!
GREAT GIFT IDEA: Add this figure to your personal collection or gift it to the Teenage Mutant Ninja Turtles fan in your life!
Straight out of the animated adventures of the Teenage Mutant Ninja Turtles comes a BST AXN San Diego Exclusive 5-inch figure 2-Pack of Bebop and Rocksteady! Mutant Foot Clan henchmen Bebop and Rocksteady are ready to rumble in a cool color scheme inspired by the 1989 TMNT arcade game! With 31 points of articulation including butterfly joints at the shoulder, bicep swivel, upper thigh swivel, and great rotating ball joints for maximum posing, this set includes multiple accessories and comes packaged in a unique 3-sided window box! Great for the in-box and out-of-box fans and collectors! Limited to 3000 pieces.