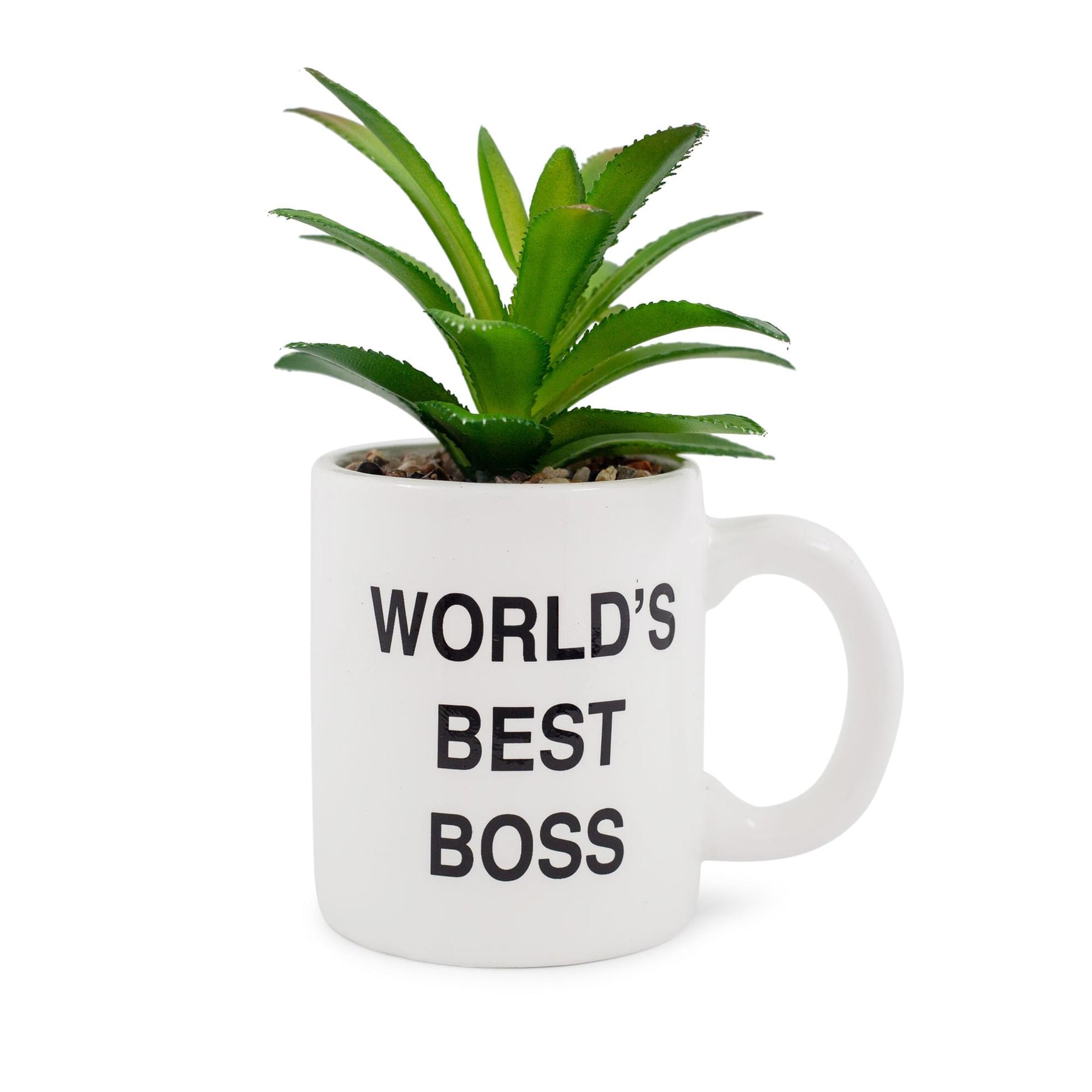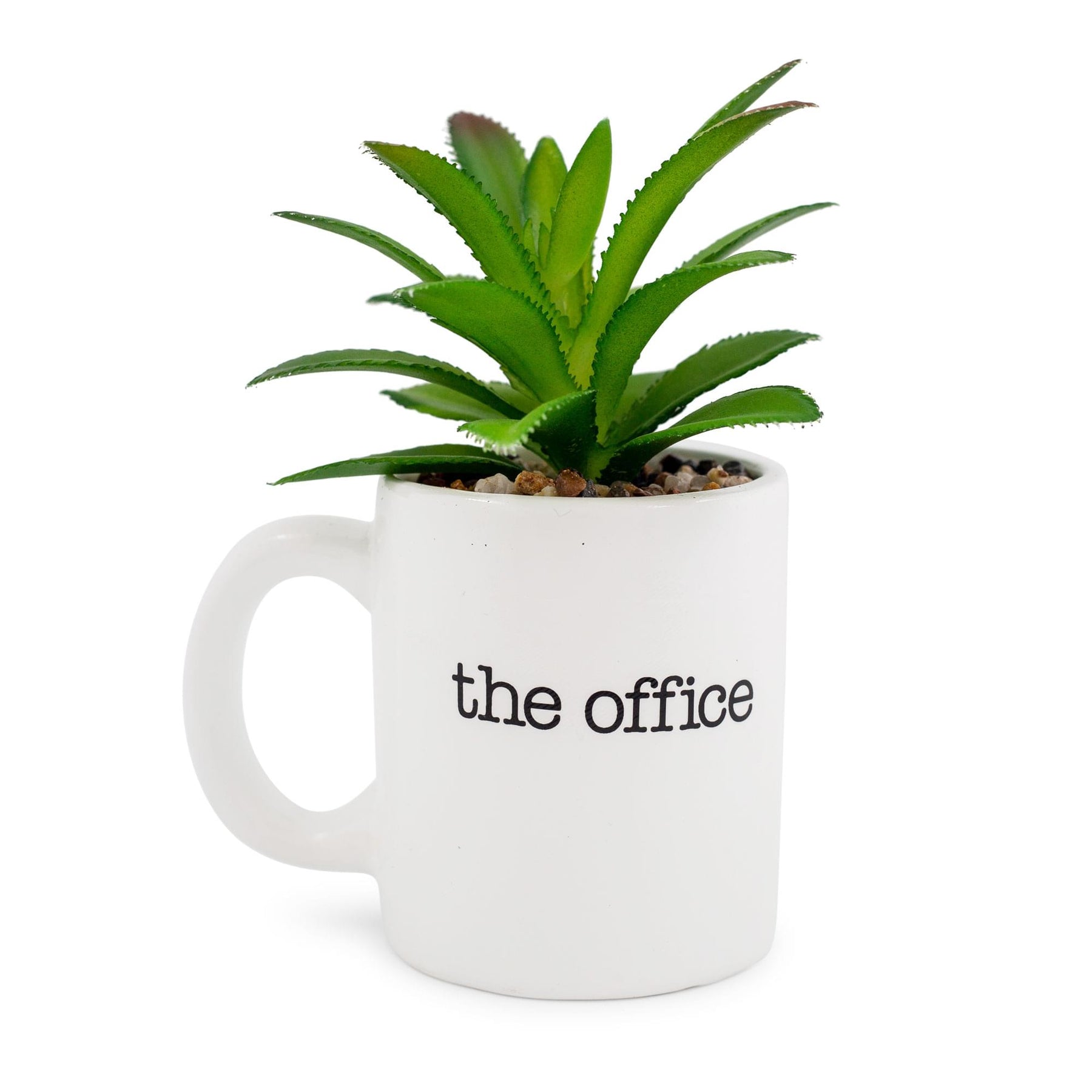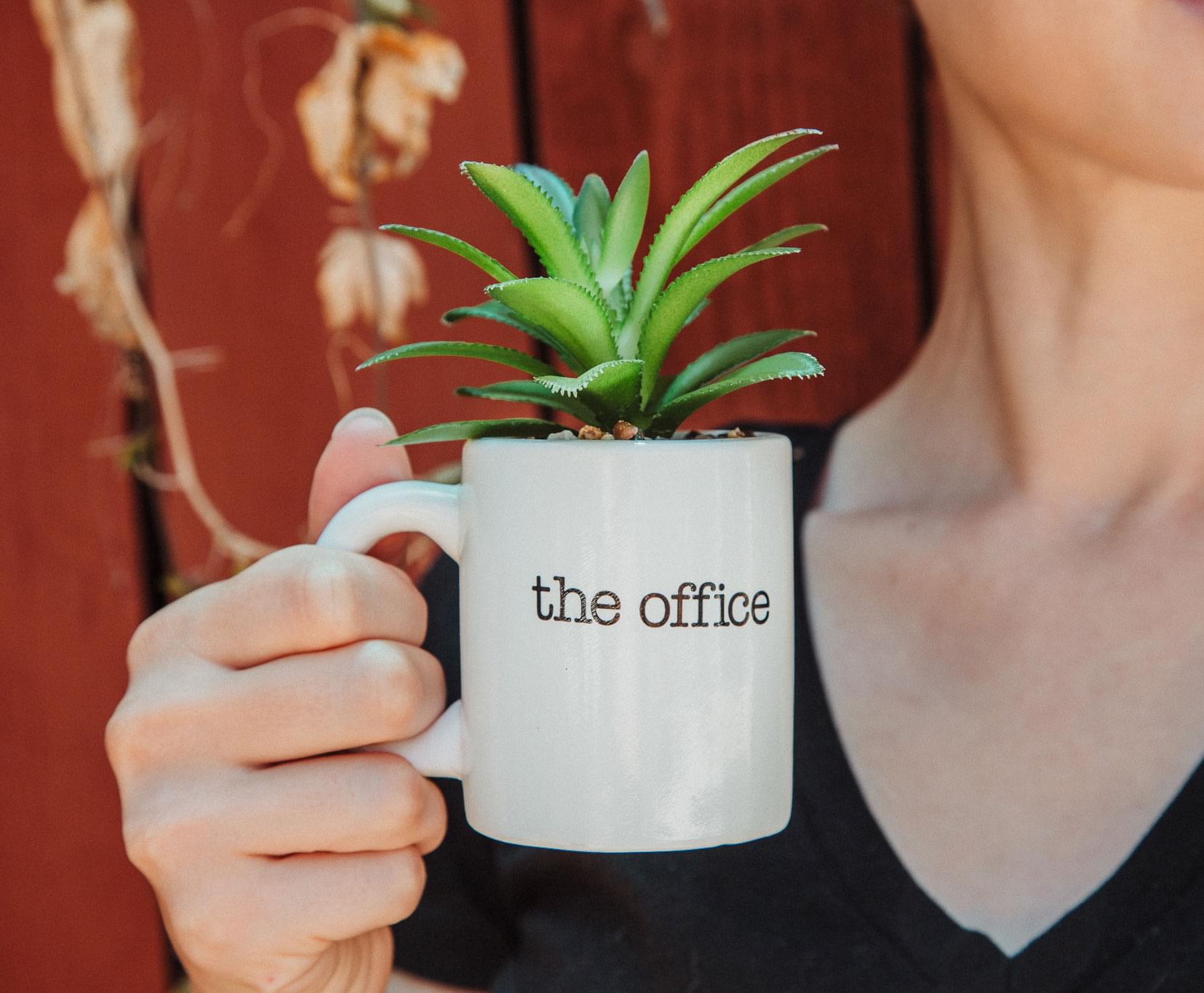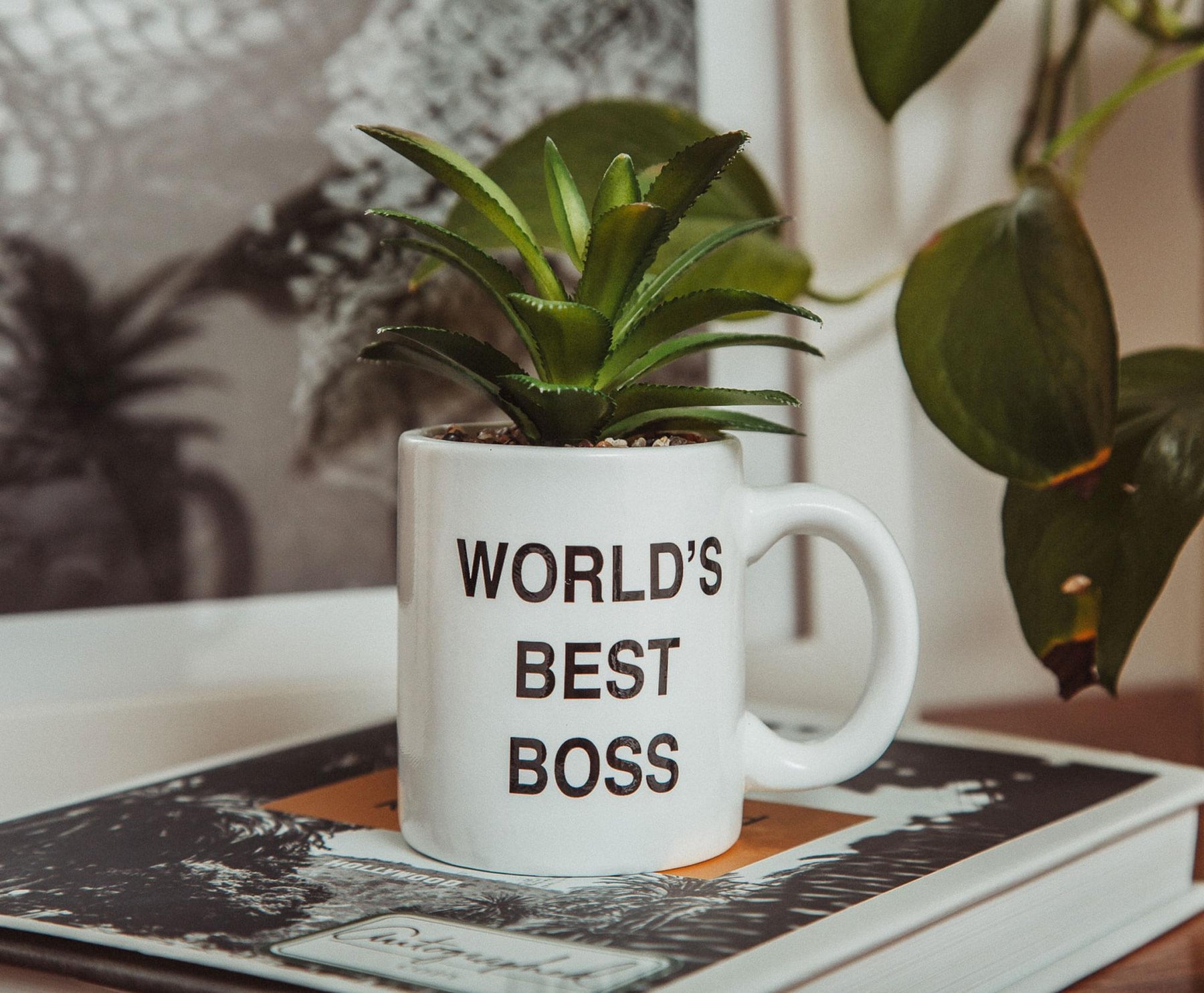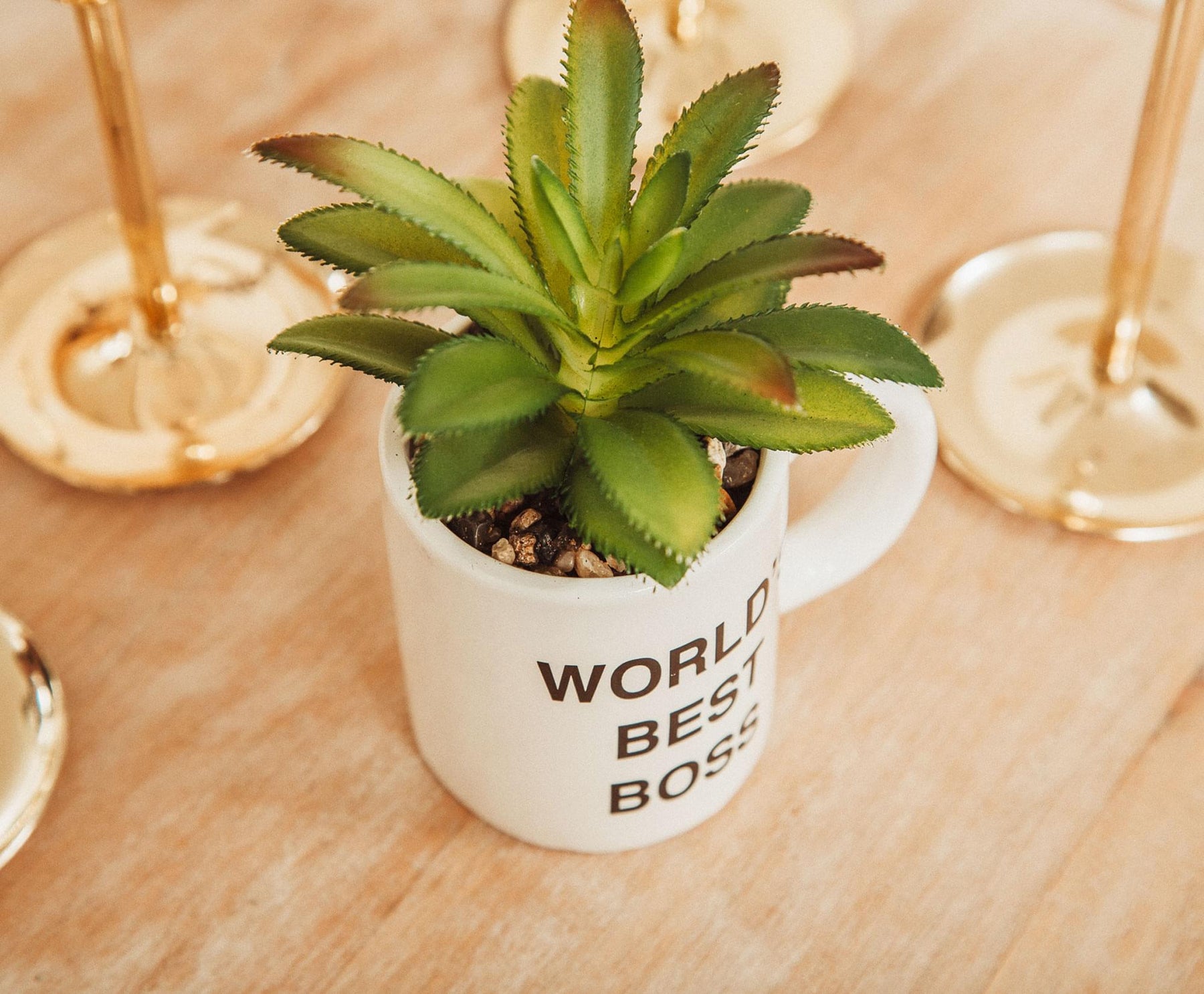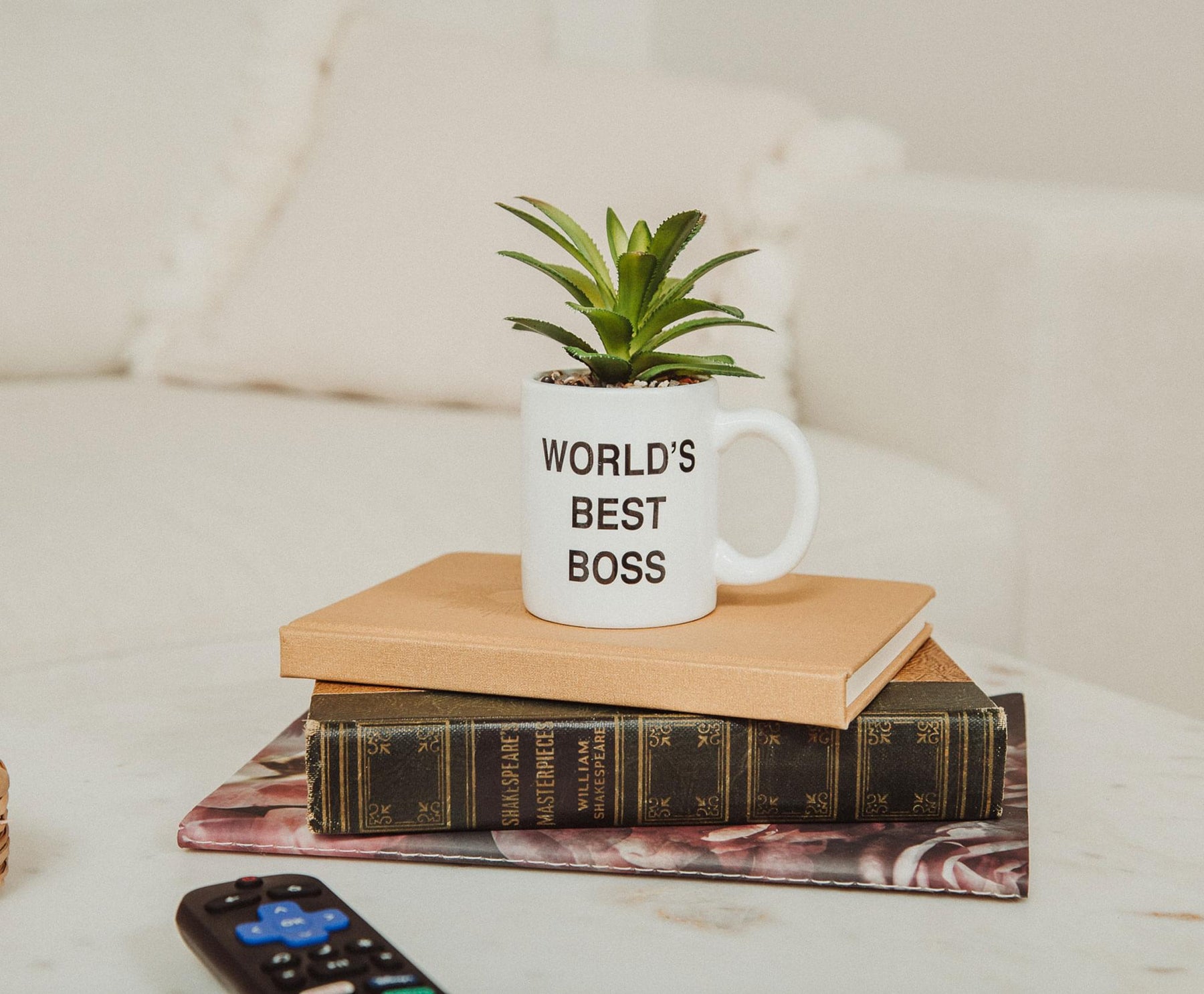 The Office "World's Best Boss" 3-Inch Ceramic Mini Planter With Artificial Succulent
WELCOME TO SCRANTON: Tell the world you're a fan of The Office, or good at your job, or both, with this mini planter inspired by Michael Scott's mug. You can purchase this one for yourself, just like he did. That pretty much sums it up.
ANOTHER LONG DAY AT THE OFFICE: Relax at your desk after a meeting that just wouldn't end with some interior decorating. This fun planter pot features a sculpted base in the shape of a coffee mug, letting everyone know you're the "World's Best Boss."
BECOME PART OF THE DUNDER MIFFLIN CREW: This decorative ceramic planter measures approximately 3 inches tall. The realistic-looking faux plant has a special plastic design with detailed, multi-toned coloring. Guaranteed to keep Toby in the annex.
QUALITY FIT FOR THE WORLD'S BEST BOSS: Now you can decorate your desk how you'd like, starting with this planter pot that comes complete with an artificial succulent. It's perfect for displaying right next to your Dundie Award.
OFFICIAL COLLECTIBLE FROM THE OFFICE: It's time to make your day at work just a little more fun with this officially licensed mini planter from The Office. You'll be made assistant to the regional manager in no time.
AN OFFICE IS A PLACE WHERE DREAMS COME TRUE
Originally launched as an Americanized version of a popular British show, The Office soon stepped out from its predecessor's shadow and went from cult hit to mainstream success. A true ensemble, The Office featured a wide array of comedy talent over the course of its long run, each of them creating unforgettable characters who were just trying to get through their workday.
Celebrate all the highs and lows of working in The Office with this ceramic mini planter in the shape of Michael Scott's coffee cup.
WOULD I RATHER BE FEARED OR LOVED? EASY. BOTH.
The included artificial succulent "growing" out the top of the planter pot means there's no upkeep necessary. It's an especially handy feature for when you're distracted trying to land that huge paper order from a new client and don't have time to water your houseplants. And it doesn't cost that much, so it won't cause you to have to declare bankruptcy.
You'll never forget your time in The Office with this officially licensed decorative mini planter on your desk.