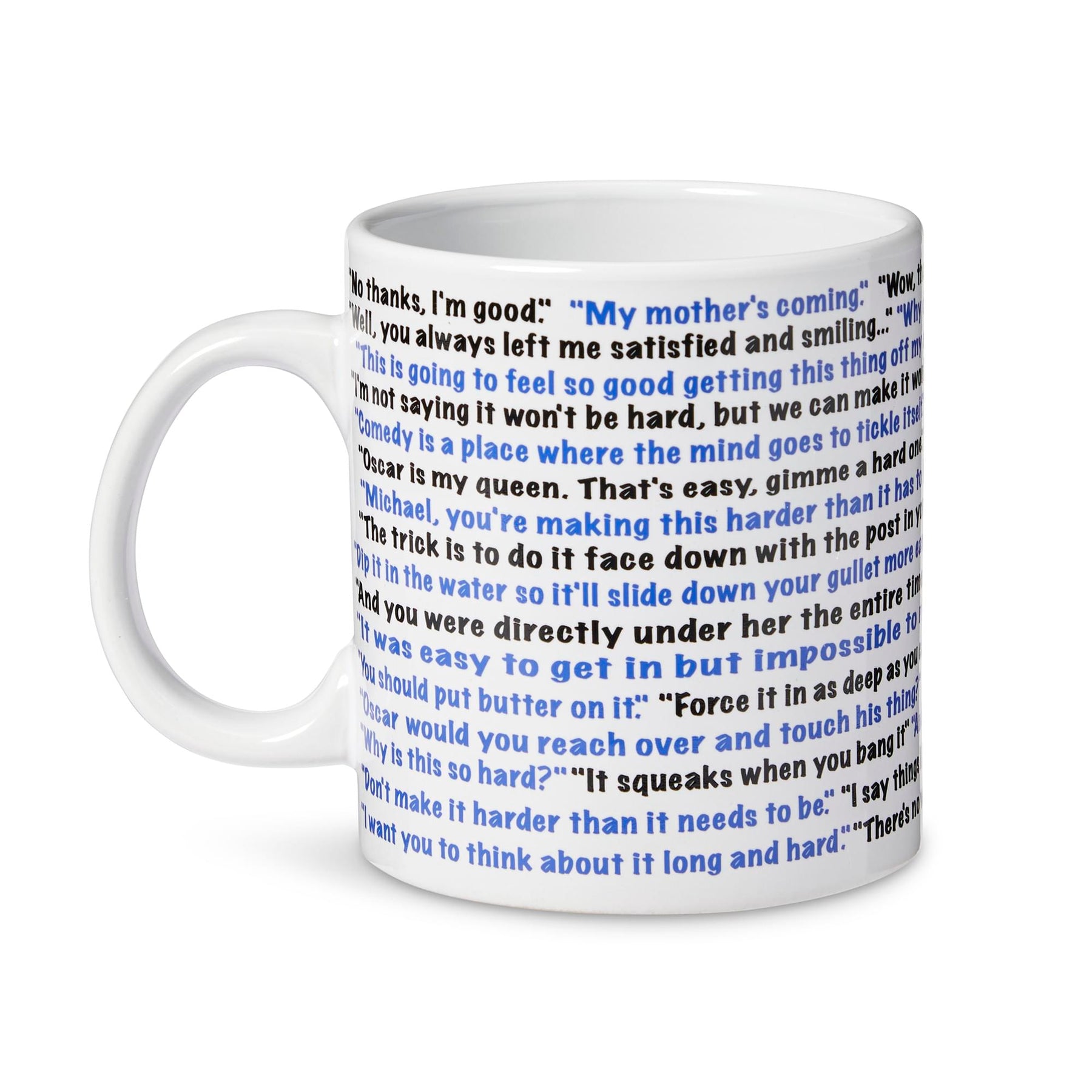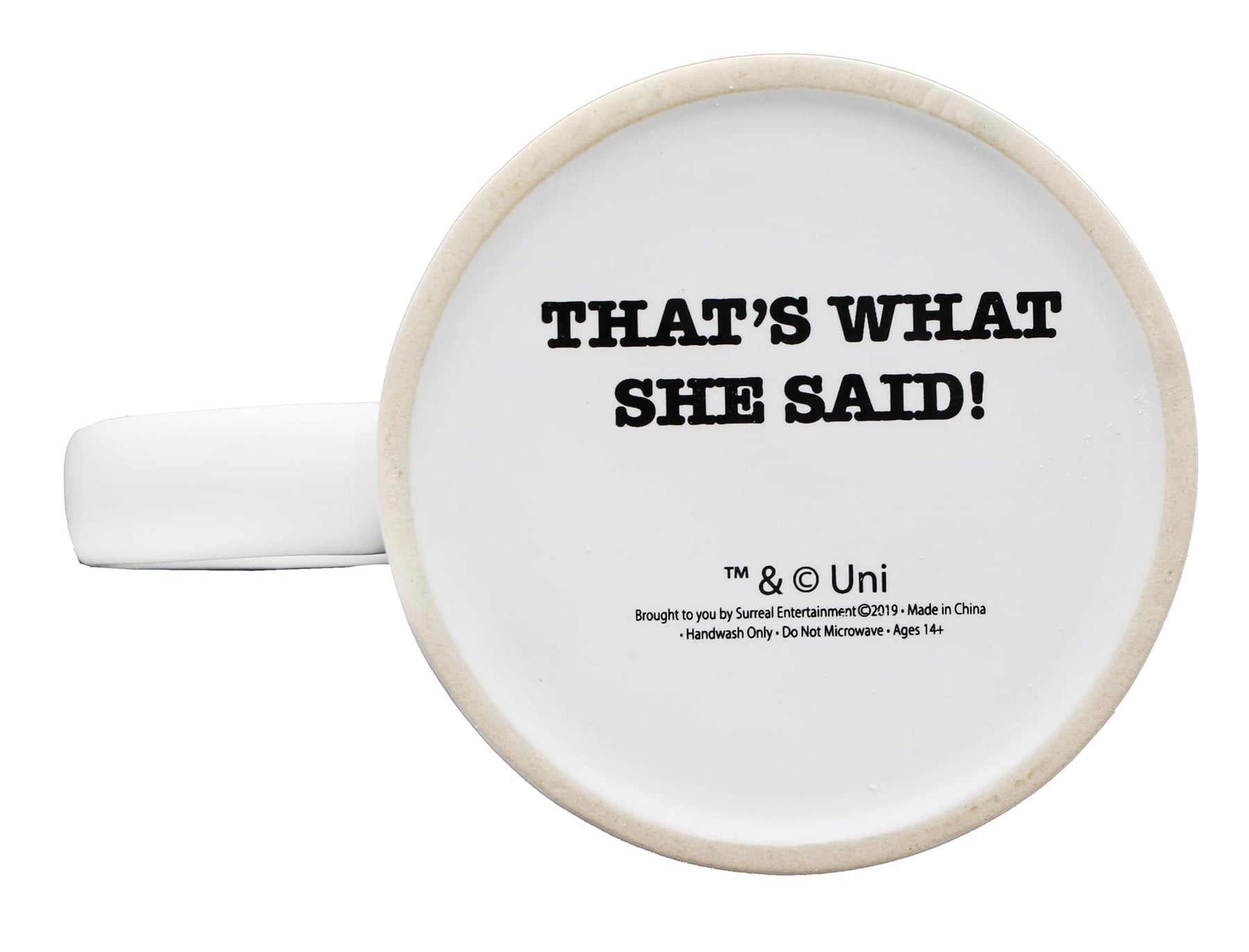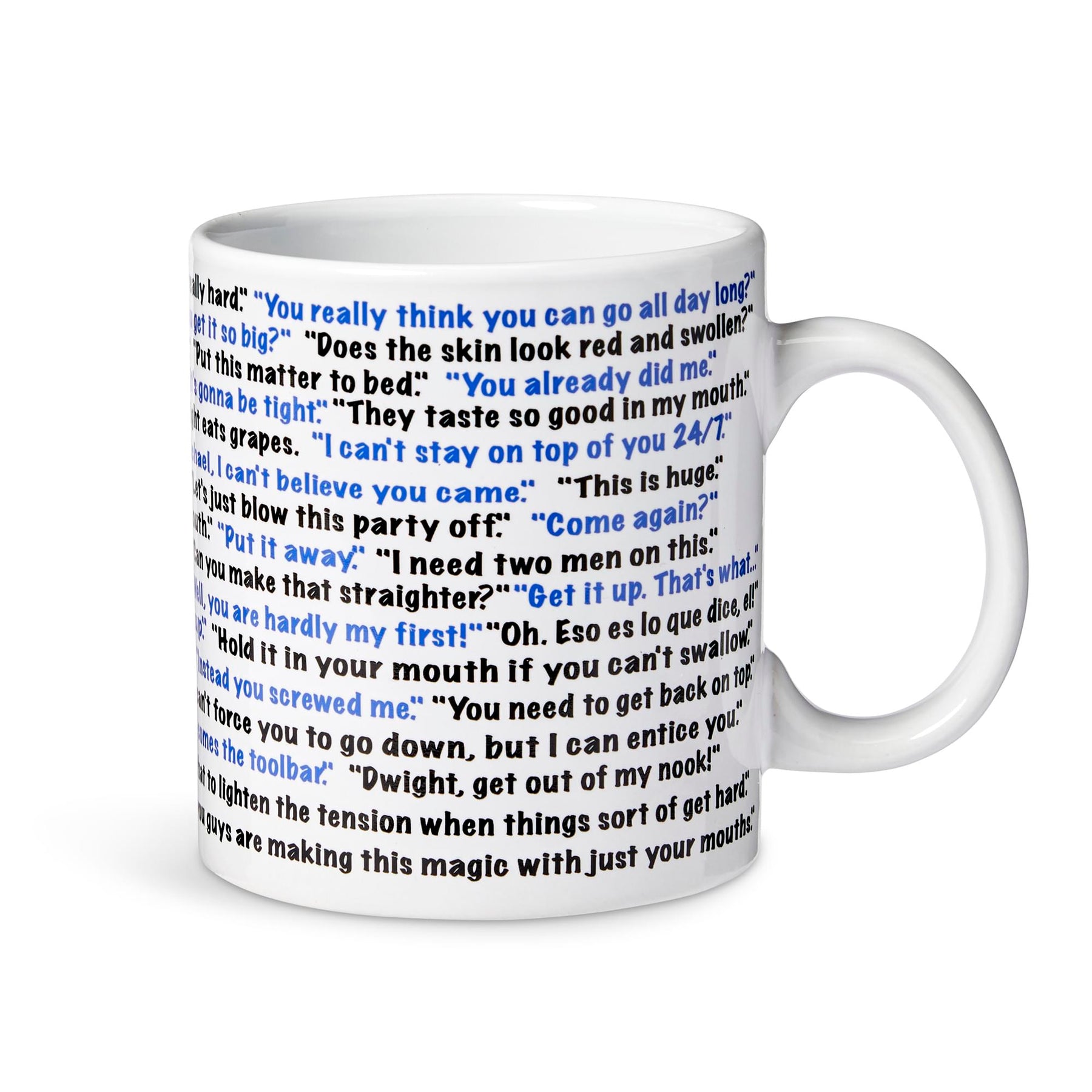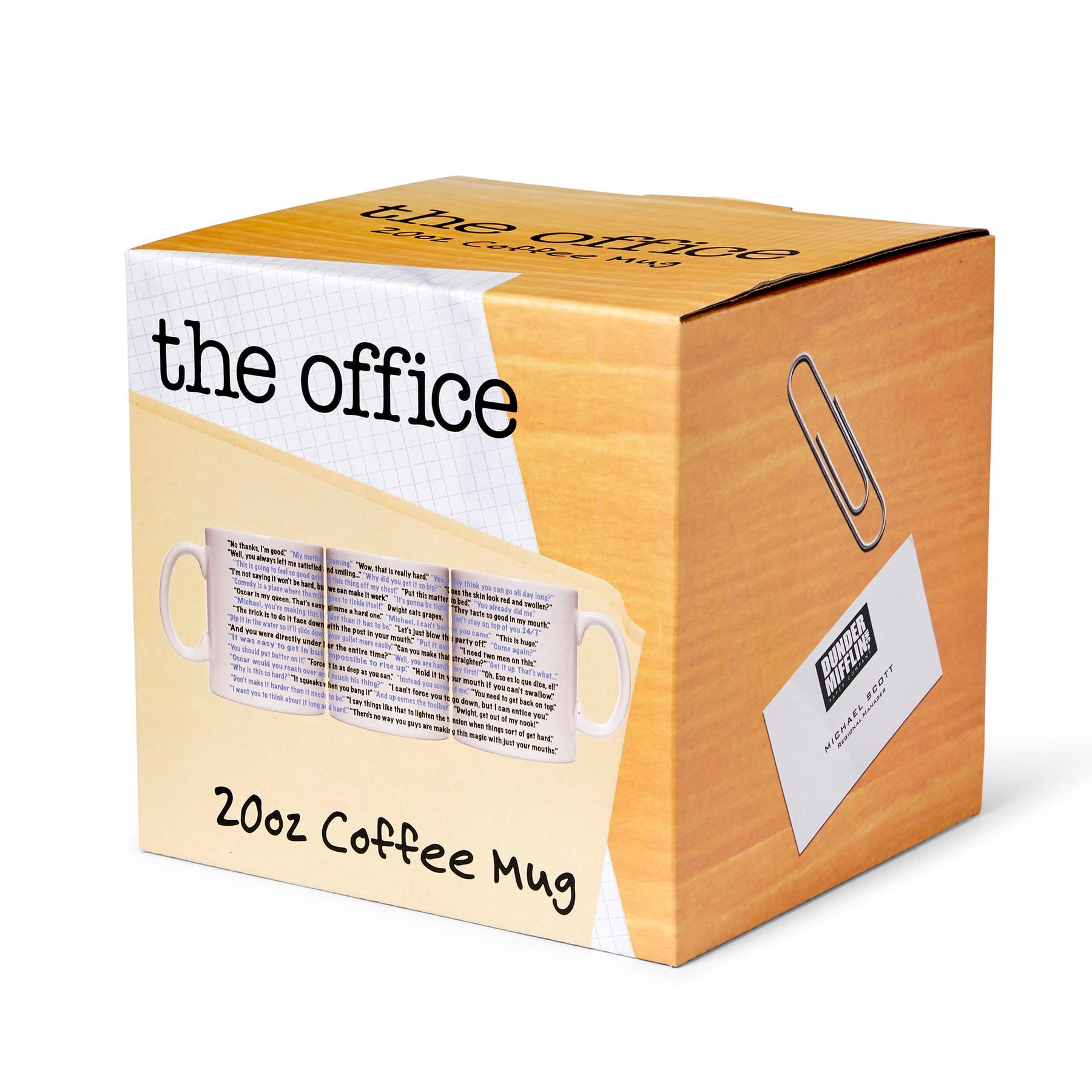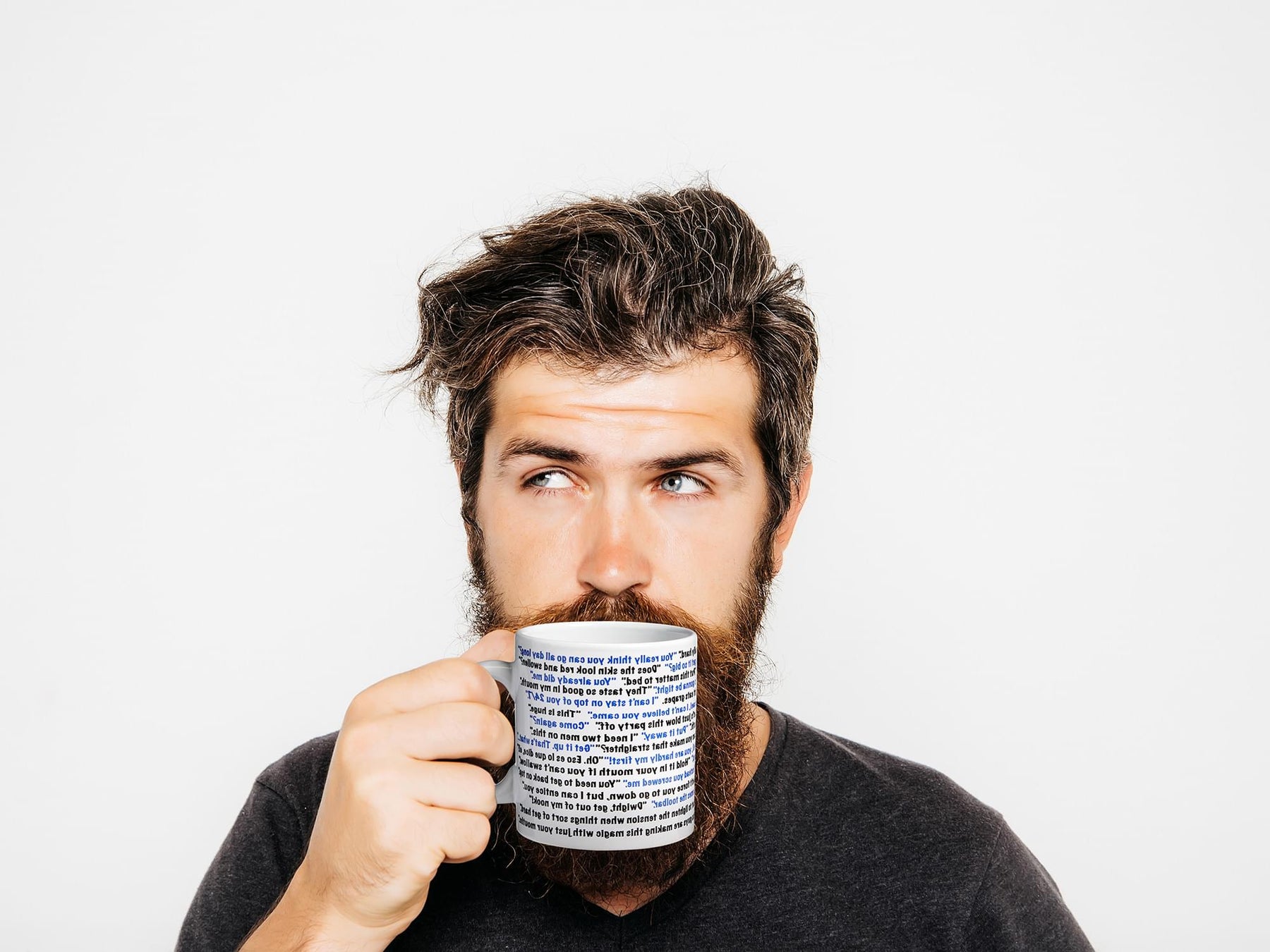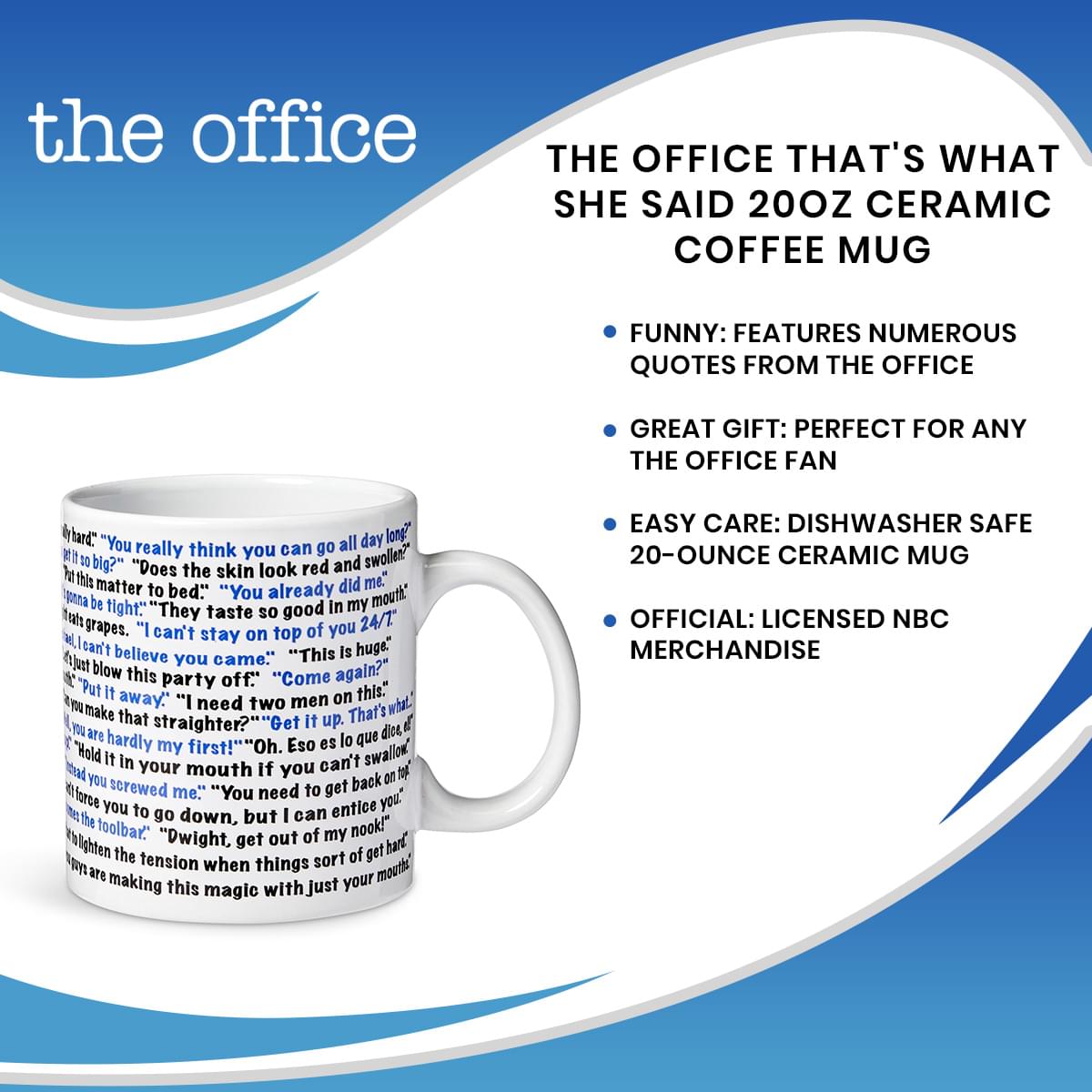 The Office That's What She Said 20oz Ceramic Coffee Mug
THAT'S WHAT SHE SAID: This mug features a list of quotable lines from the Office, keeping humor alive in your morning routine!
GENEROUS SIZE: This officially-licensed ceramic mug holds 20 fluid ounces of your favorite hot or cold beverage.
PREMIUM CONSTRUCTION: Durable ceramic mug is BPA-free, a perfectly versatile container for any use.
GREAT GIFT IDEA: Purchase this mug for yourself or gift it to The Office fan in your life!
FEELING A LITTLE STITIOUS ABOUT THIS MUG? Not to worry! Return this product for a full refund, courtesy of Dunder Mifflin!
Bring home a little bit of that The Office spirit with this fun, charming coffee mug, featuring some of the best lines to ever come out of the Dunder Mifflin Paper Company!
Ever since its debut in 2005, The Office has held a special place in American popular culture, and you'd be hard pressed to go anywhere without running across an iconic quote or reference along the way!
This mug features several quotes from the classic television show, The Office!
If you look on the bottom, you'll find a surprise quote of the iconic line "That's what she said!"
Perfect for using around the house, at the office, at parties, and more...
Officially licensed NBC merchandise!
The Office is an American sitcom television series that depicts the everyday lives of office employees in the Scranton, Pennsylvania branch of the fictional Dunder Mifflin Paper Company. It aired on NBC from March 24, 2005, to May 16, 2013, lasting a total of nine seasons.
It is an adaptation of the original BBC series of the same name and was adapted for American television by Greg Daniels, a veteran writer for Saturday Night Live, King of the Hill, and The Simpsons.