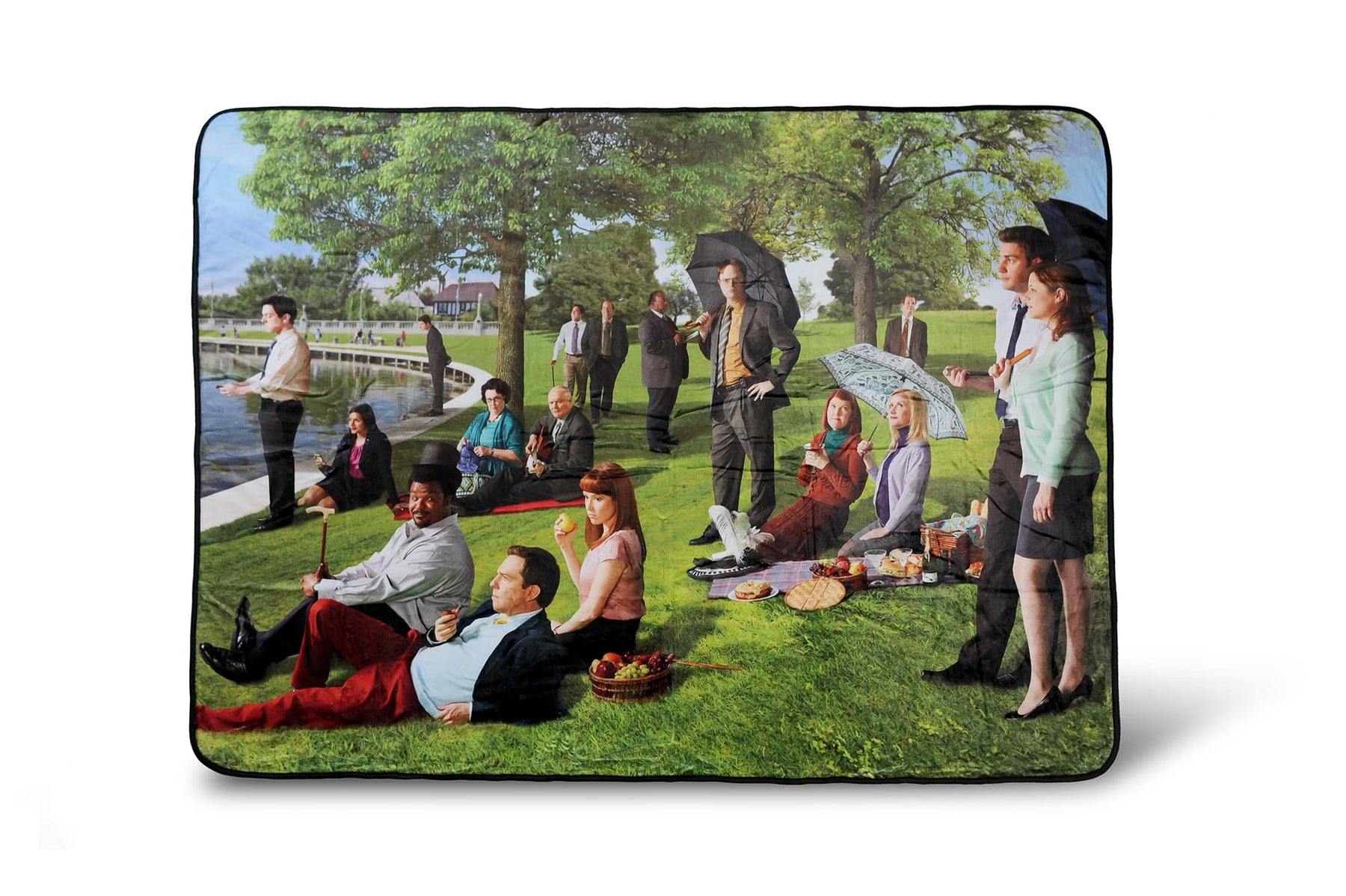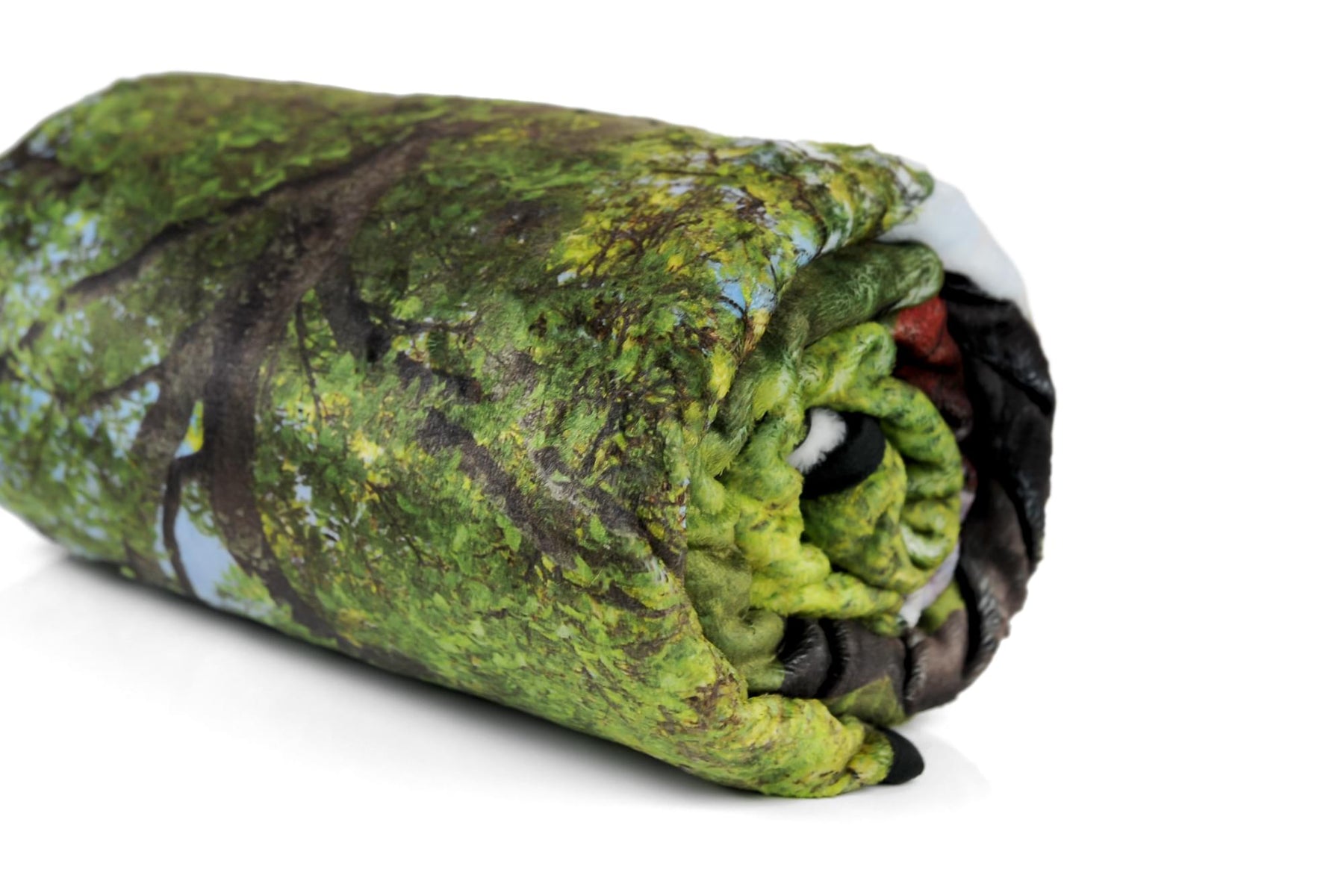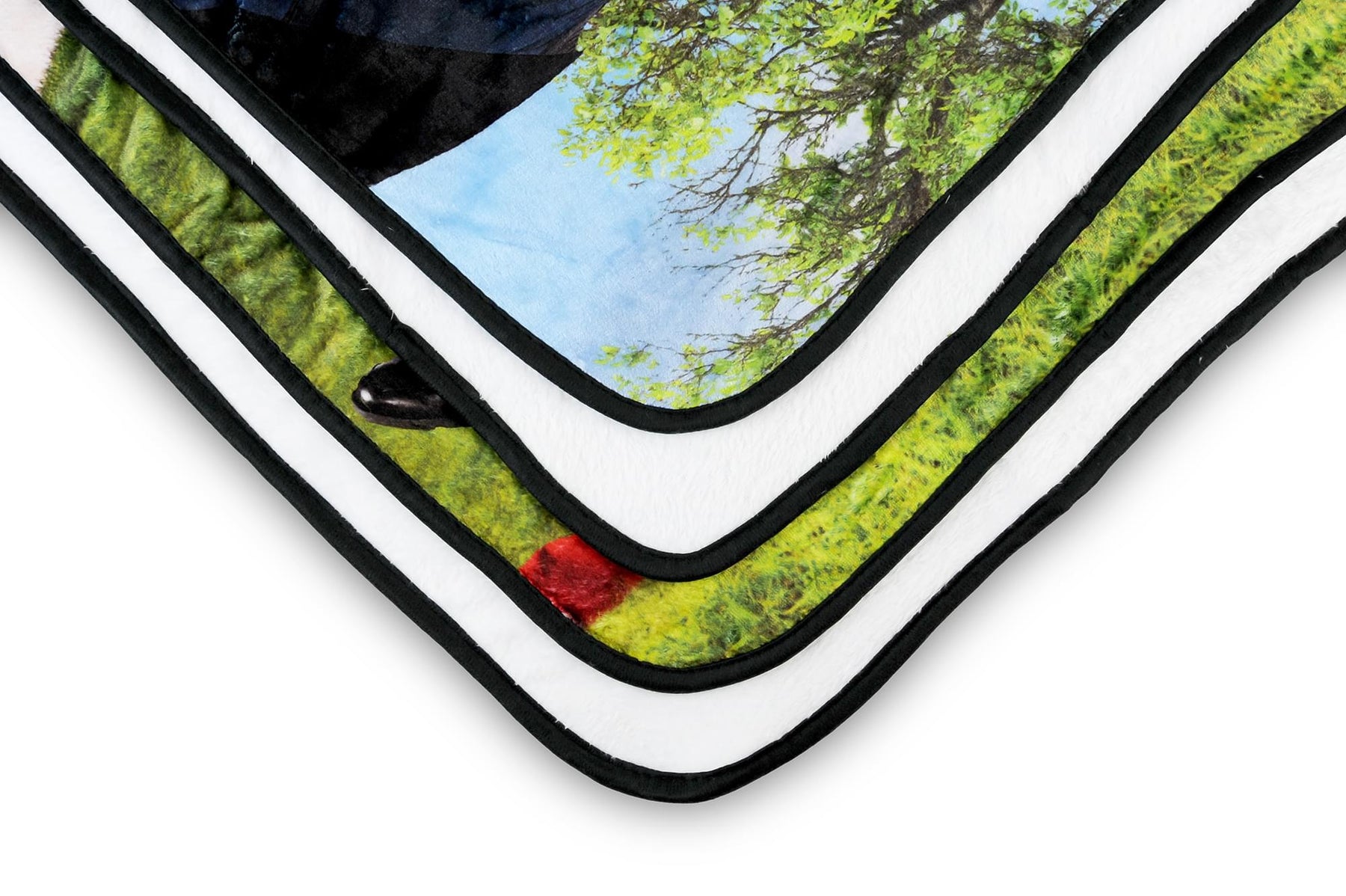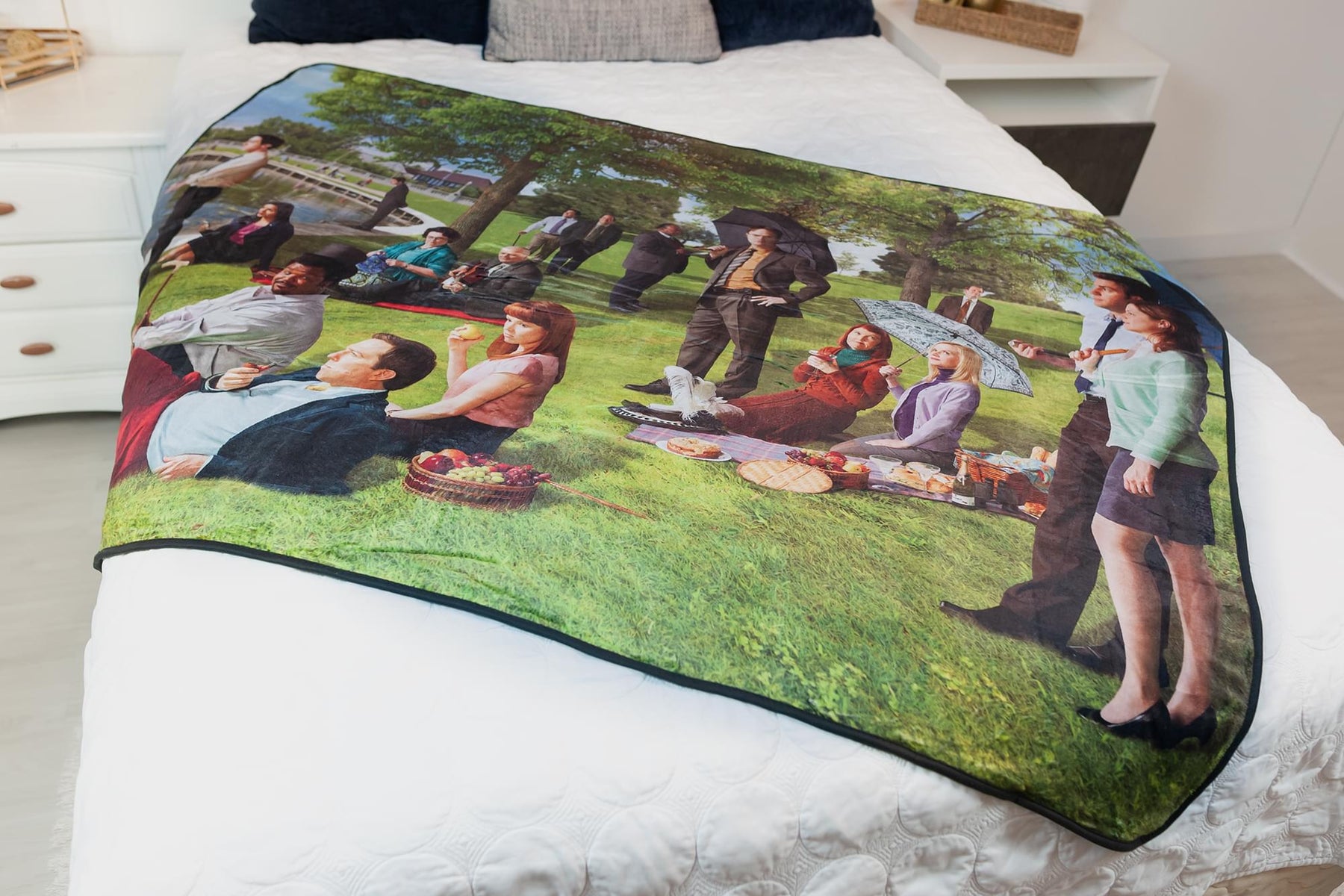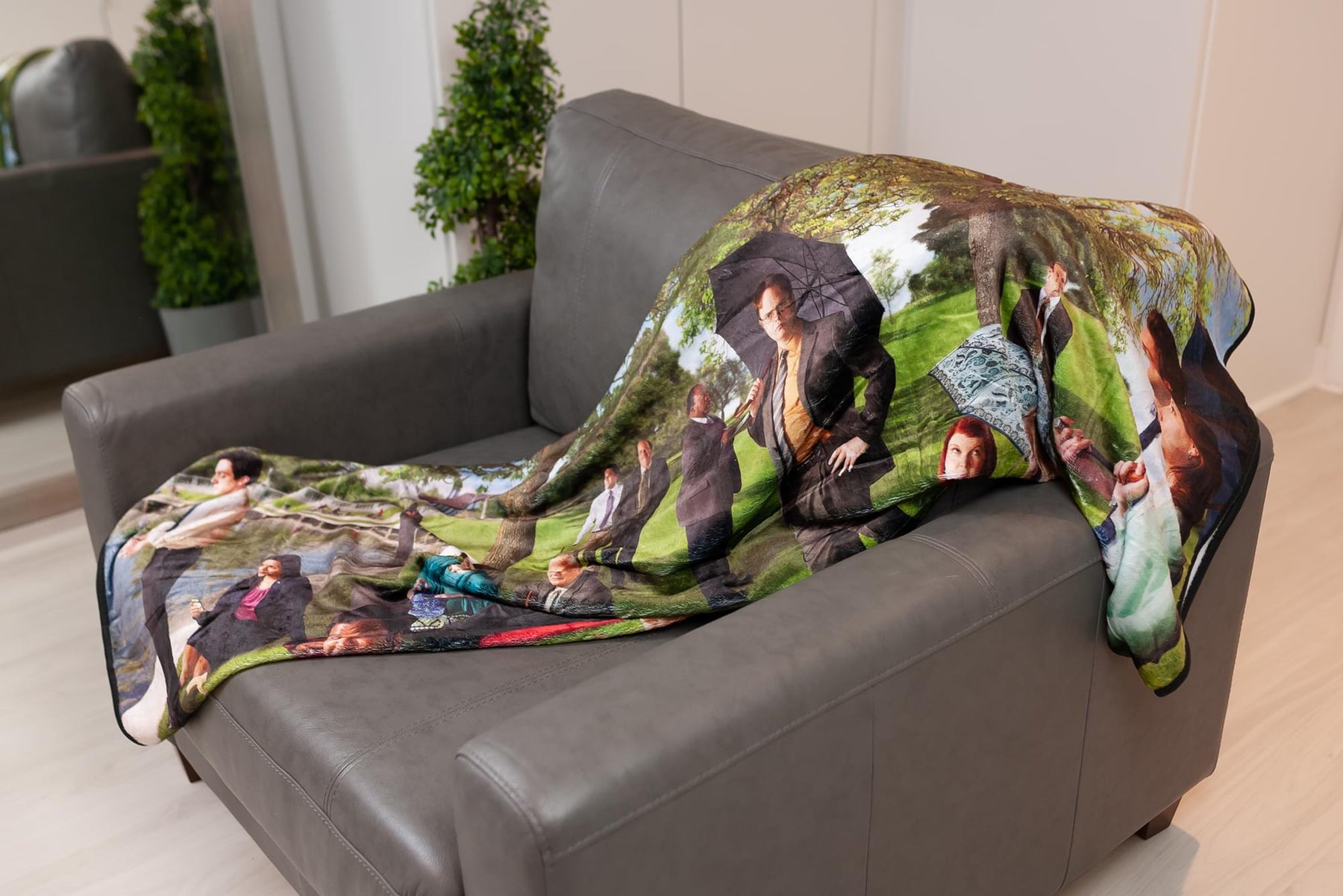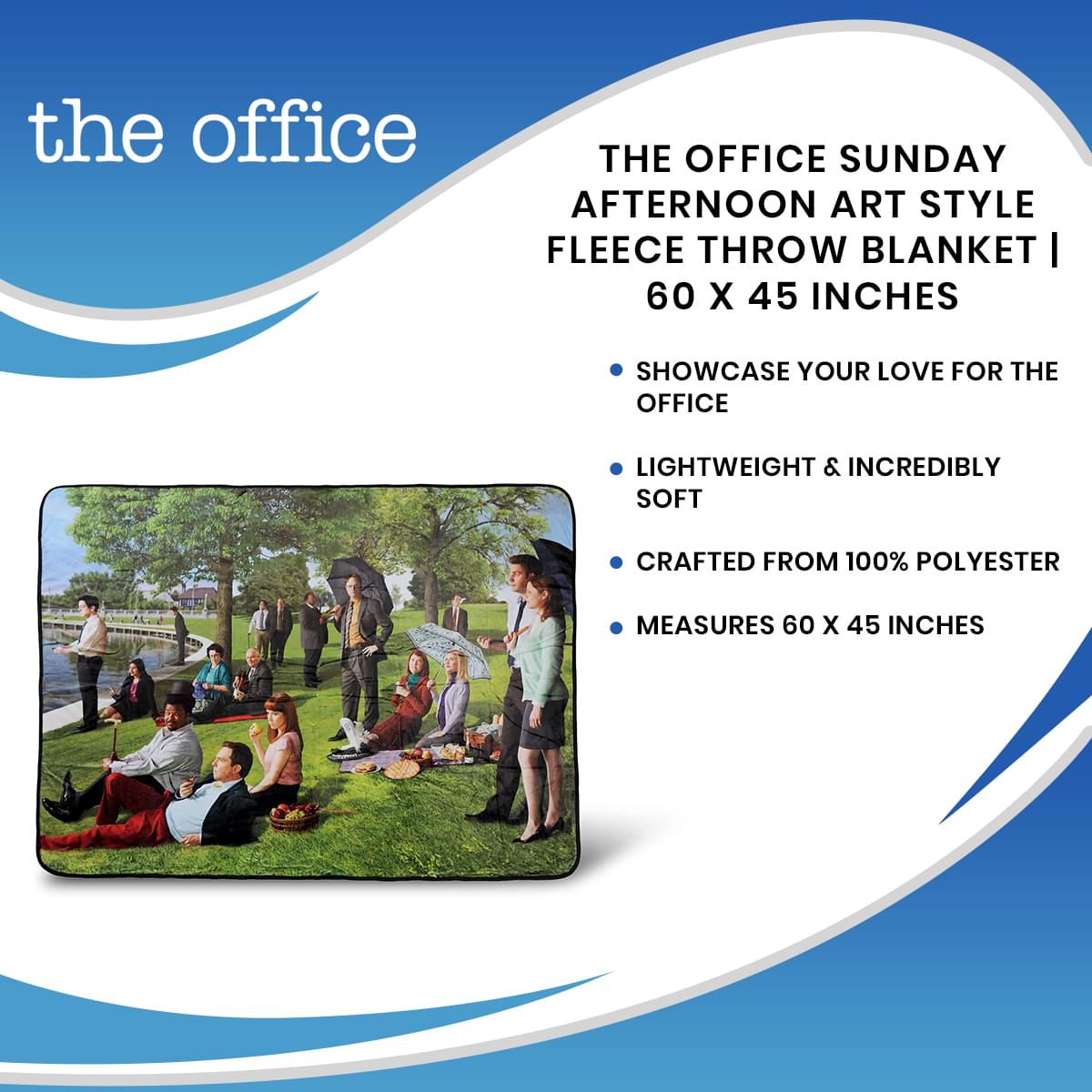 The Office Sunday Afternoon Art Style Fleece Throw Blanket | 60 x 45 Inches
CLASSIC OFFICE SHENANIGANS: The Office has a comfortable spot in the hearts of many adoring fans of the series. The comical antics of Jim, Dwight, Michael, and more have had us bursting with laughter. Now portrayed on this blanket, you can bring the laughs to your living room!
BEARS BEETS BATTLESTAR GALACTICA BLANKETS: A go to choice when binge watching The Office, this warm fleece blanket is designed to bring you extra comfort and added laughs as you enjoy your favorite TV series.
QUALITY MATERIAL STRAIGHT FROM SCHRUTE FARMS: Crafted from 100% polyester and measuring 60 x 45 inches, the fleece in this Office blanket will have you wanting to binge the entire series as you watch in pure comfort.
IDENTITY THEFT IS NOT A JOKE: This soft fleece blanket depicts the cast of The Office mimicking Georges Seurat's 'Sunday Afternoon' artwork. This hilarious parody is exactly the kind of antics we'd expect from the Dunder Mifflin crew.
A GIFT FROM BELSNICKEL: Thinking of The Office fan in your life? This officially licensed blanket will make a wonderful gift and collectible for any Office fanatic! Grab a blanket for you and The Office fan in your life!
BRING HOME THE LAUGHS

The Office is an American hit comedy series that took over hearts and televisions across the nation shortly after its debut in 2005. Nowadays it's difficult to go anywhere without coming across an Office quote or reference along the way. Live today like "It is your birthday" and bring home the wit and charm that is wrapped up in this blanket! 


ENJOY A SUNDAY AFTERNOON WHILE YOU BINGE WATCH THE OFFICE

Let your environment speak for you when it comes to your personal likes and interests in entertainment by filling your home with the things you love! Fans of The Office will absolutely go crazy for this large throw blanket featuring a comedic rendition of the famous Sunday Afternoon painting by Georges Seurat. Officially licensed, this soft blanket is crafted from 100% polyester and is designed to be the ultimate addition to any Office fan's collection! Grab this blanket for yourself or the Office fan in your life today!