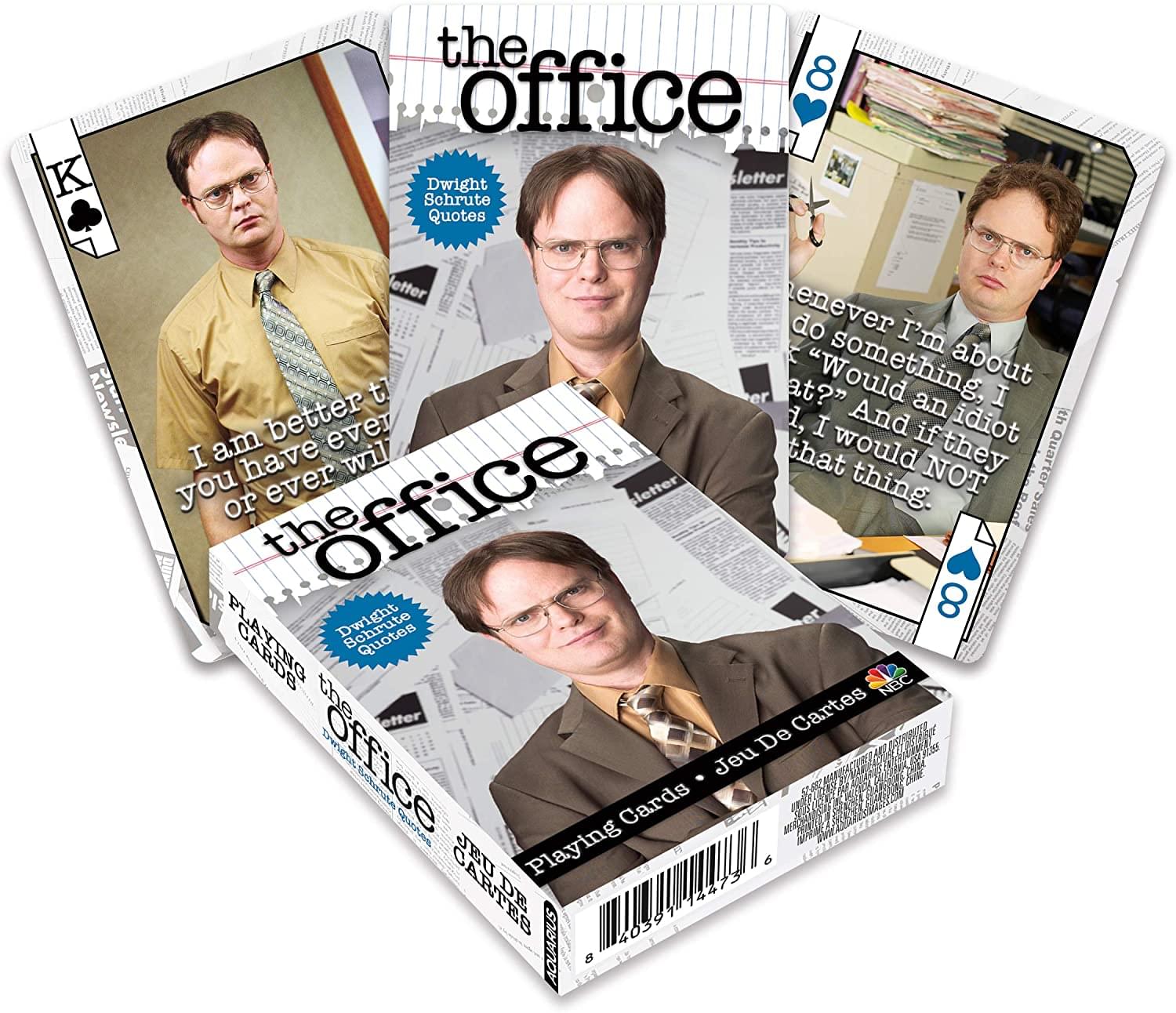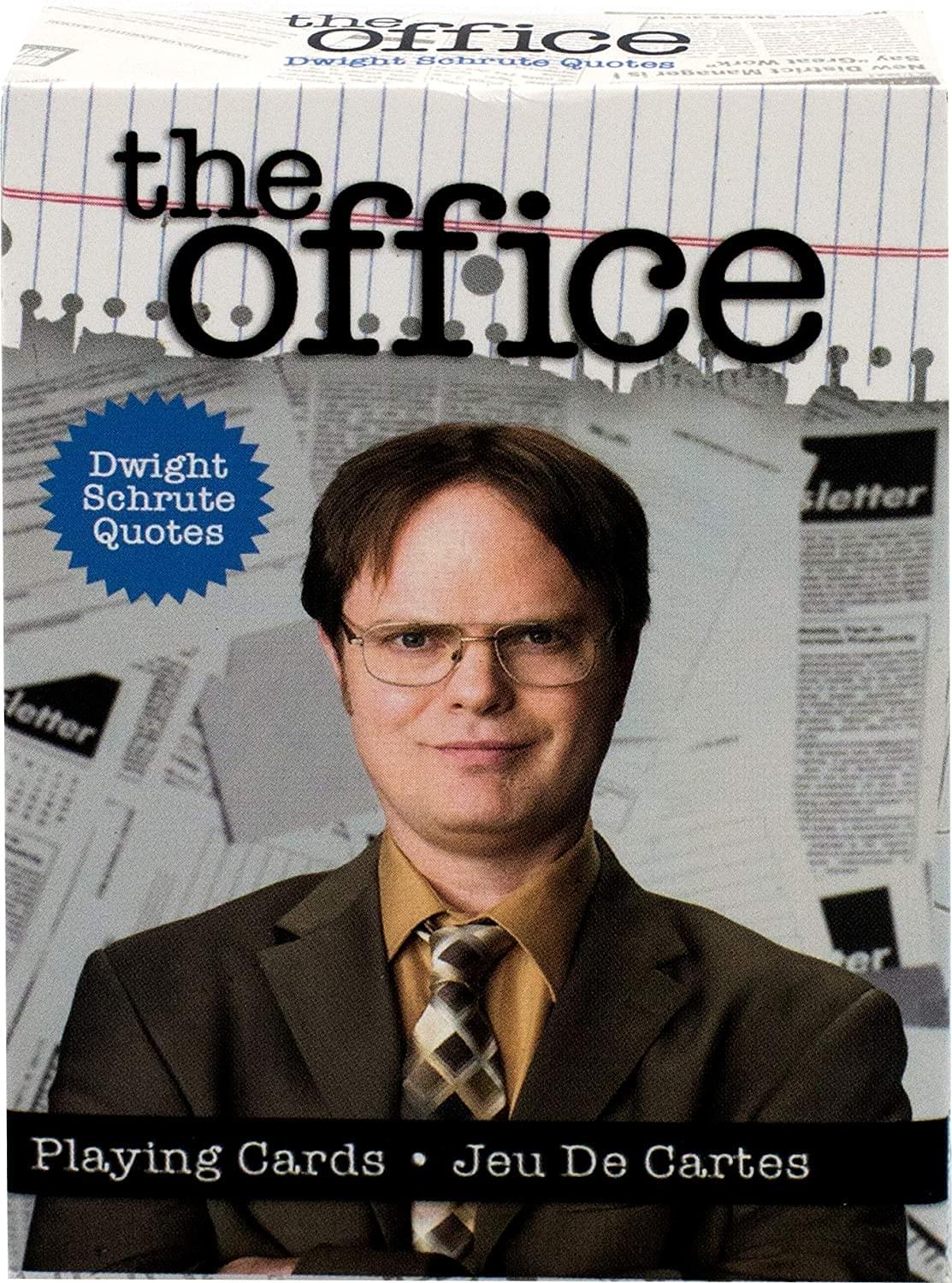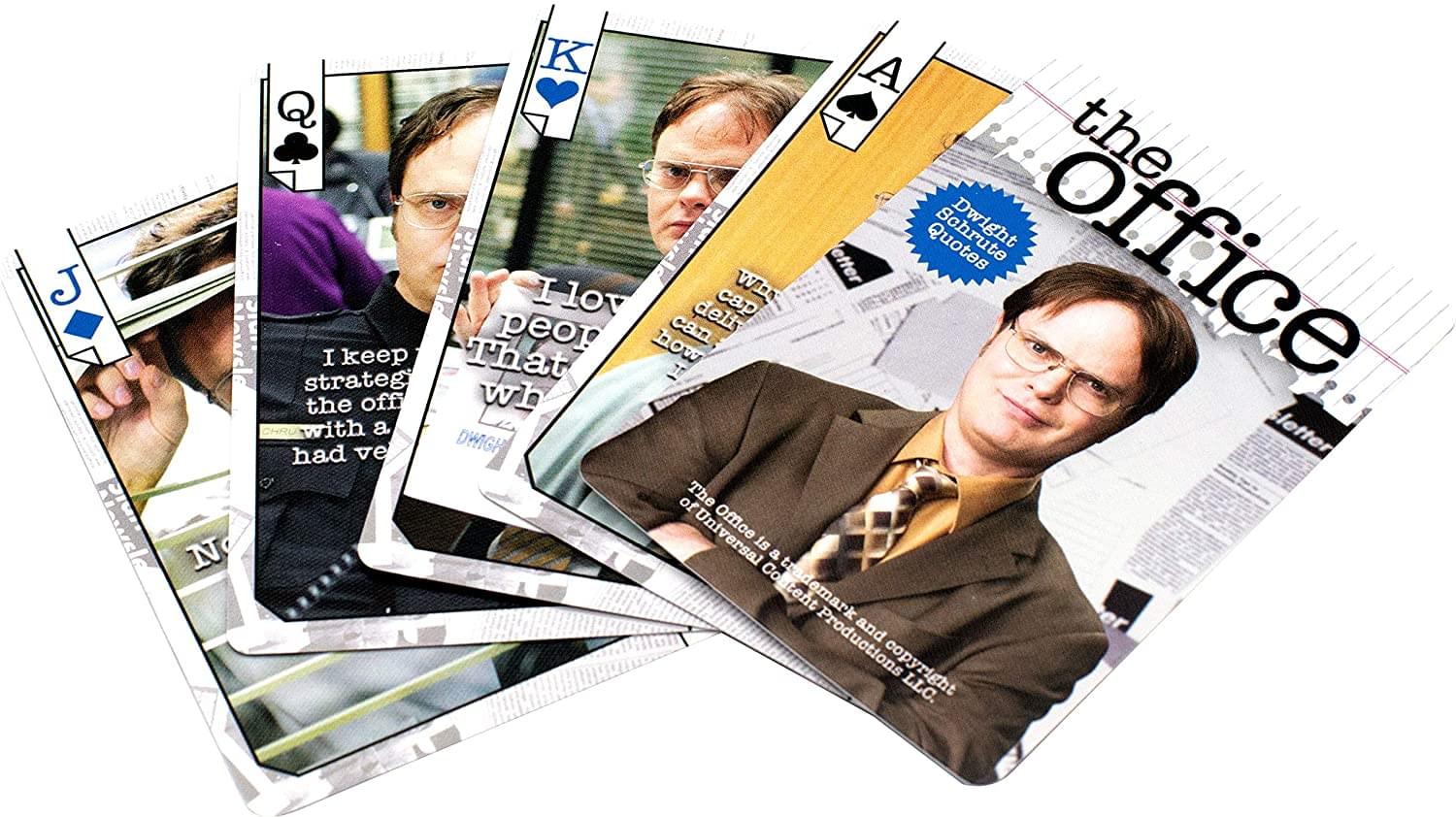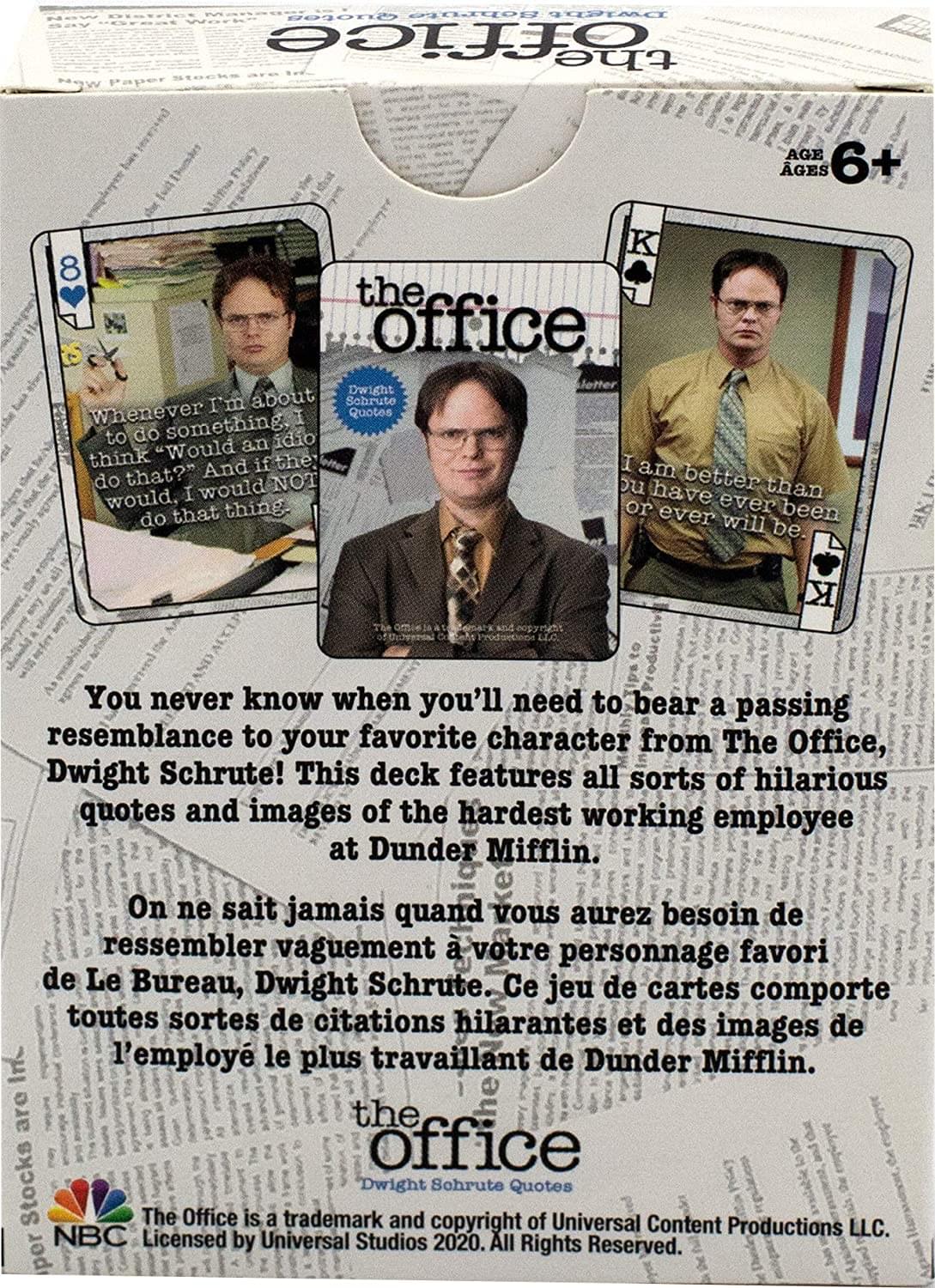 The Office Dwight Quotes Playing Cards | 52 Card Deck + 2 Jokers
THE OFFICE: Fun themed deck featuring memorable Dwight Schrute quotes.
STANDARD DECK: Includes 52 playing cards plus 2 jokers.
POKER SIZED: Cards are standard poker sized at 3.5 x 2.5-inches.
MAKE IT A GAME NIGHT: Playing cards are great for all types of card games, including Poker, Bridge, Go Fish, Hearts, Blackjack, and more!
Play your favorite card game while wowing your friends with this full color deck of poker-sized playing cards featuring memorable Dwight Schrute quotes from the hit comedy series, The Office. Cards measure 2.5" x 3.5" and have a professional quality linen type finish. Great for fans and players alike! Officially licensed.