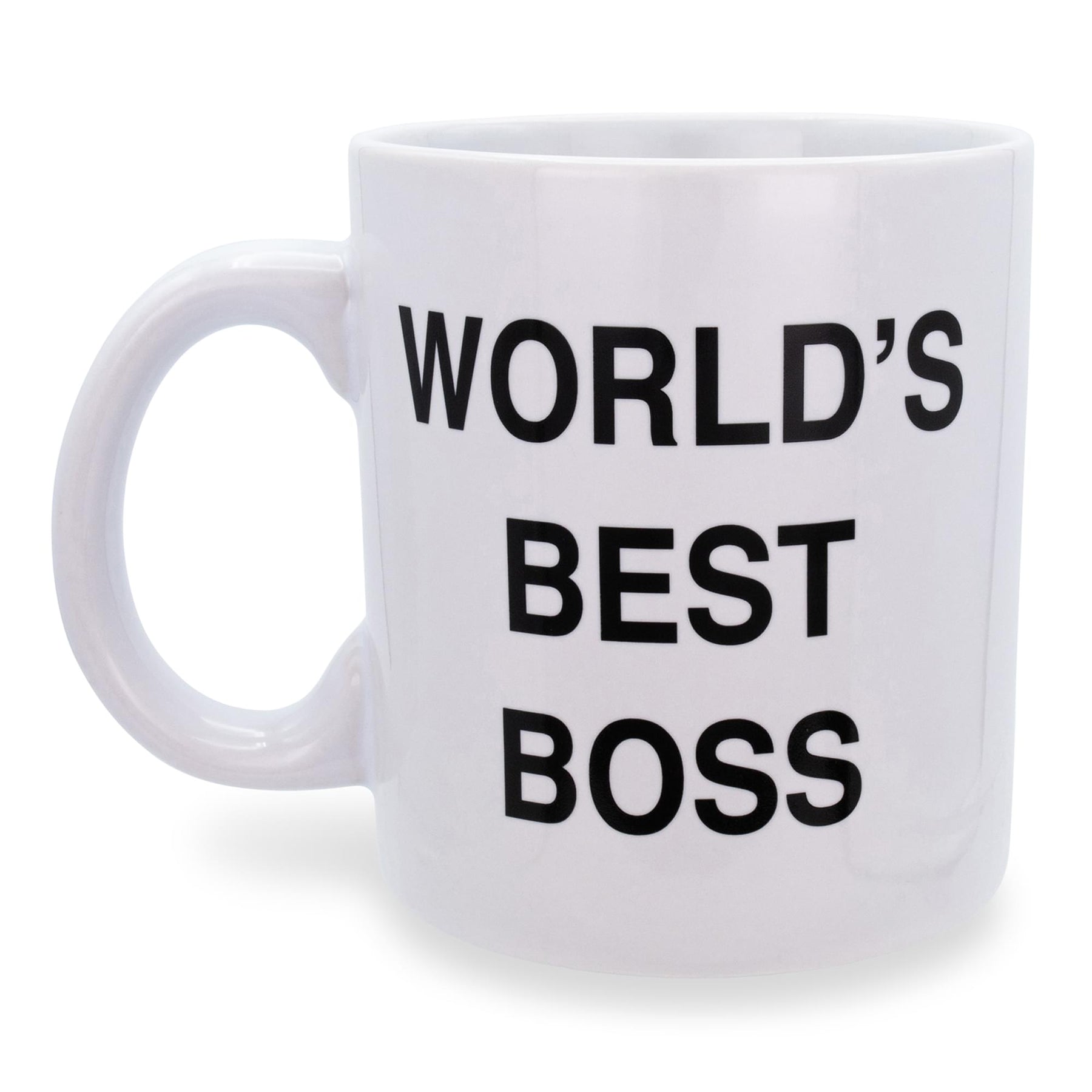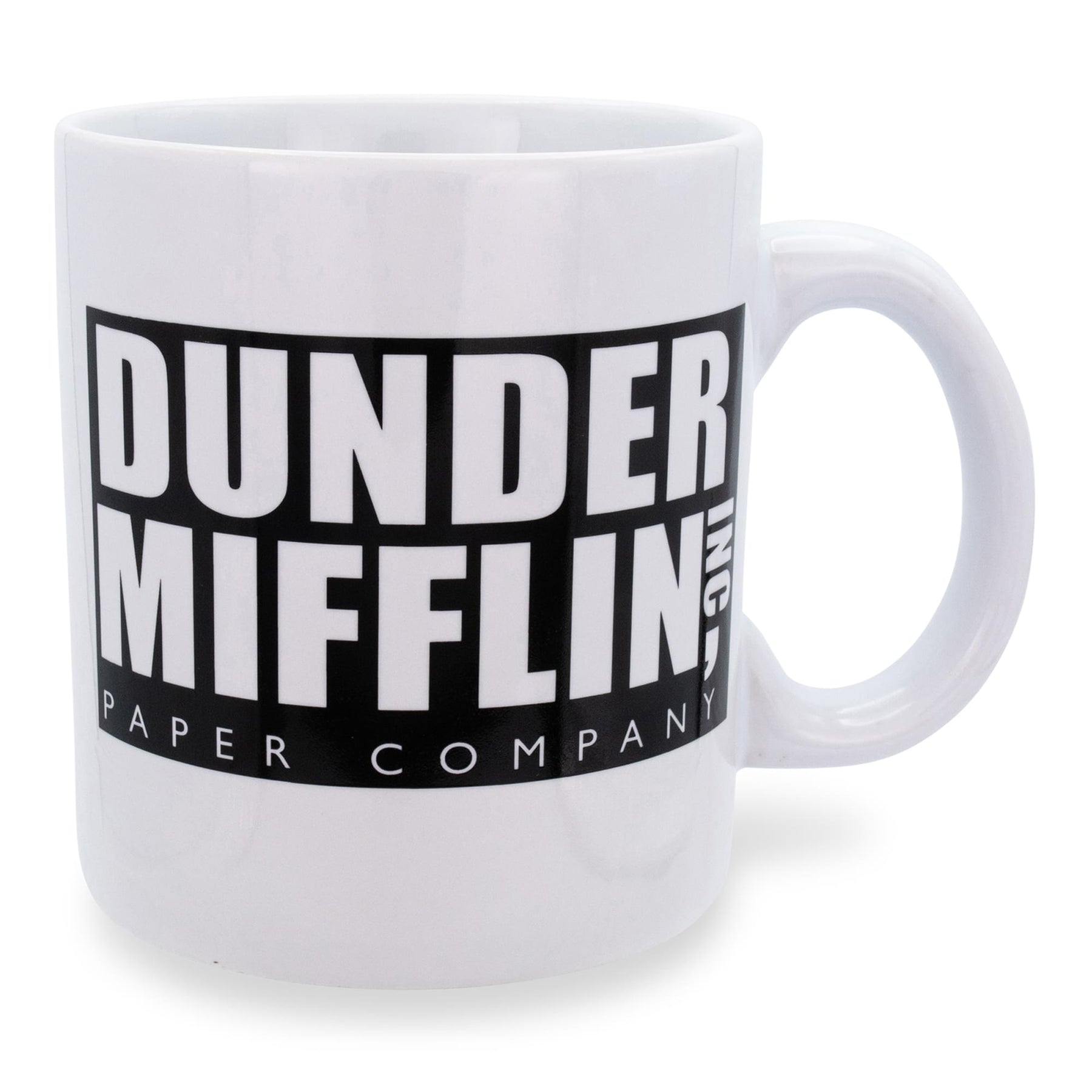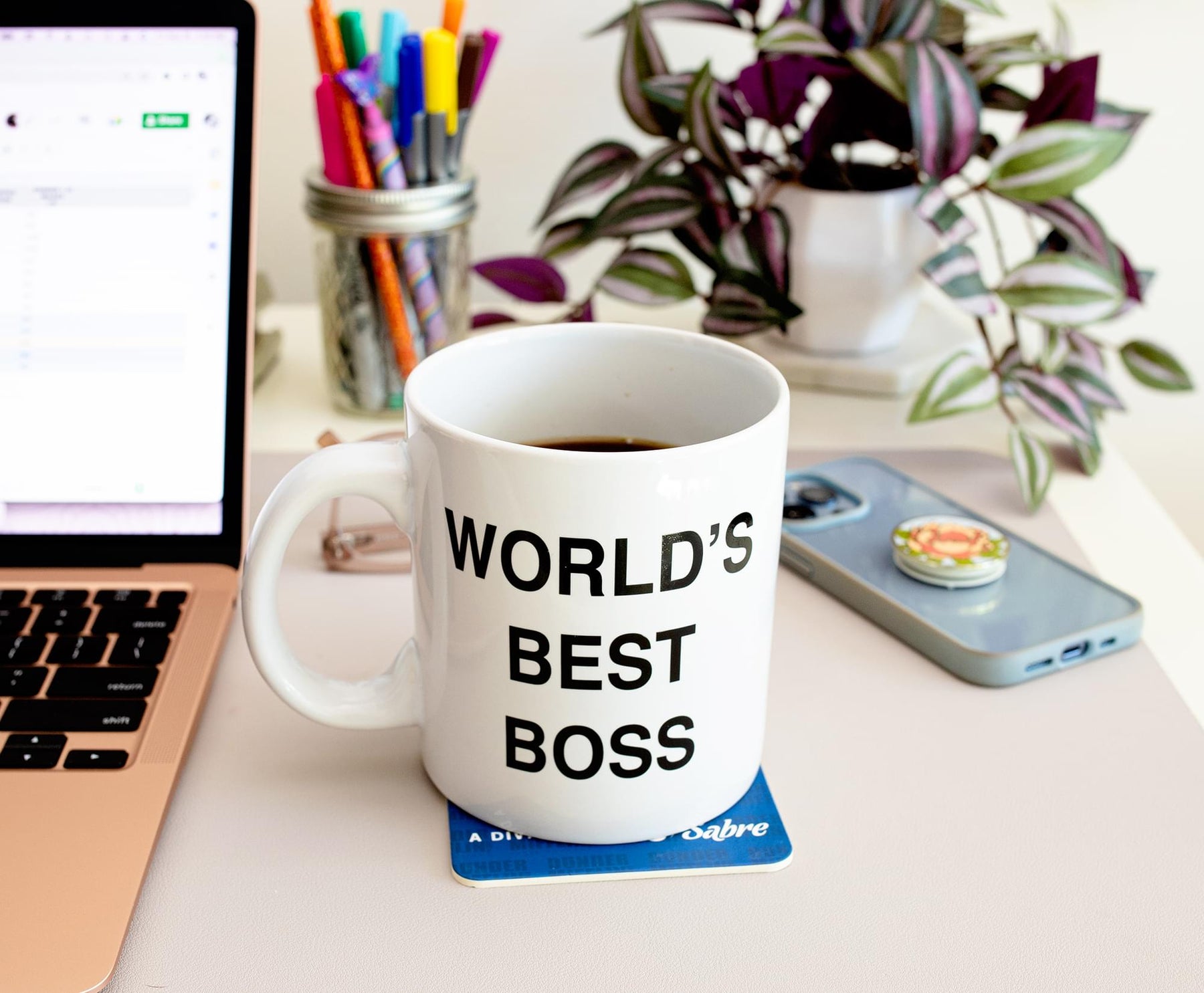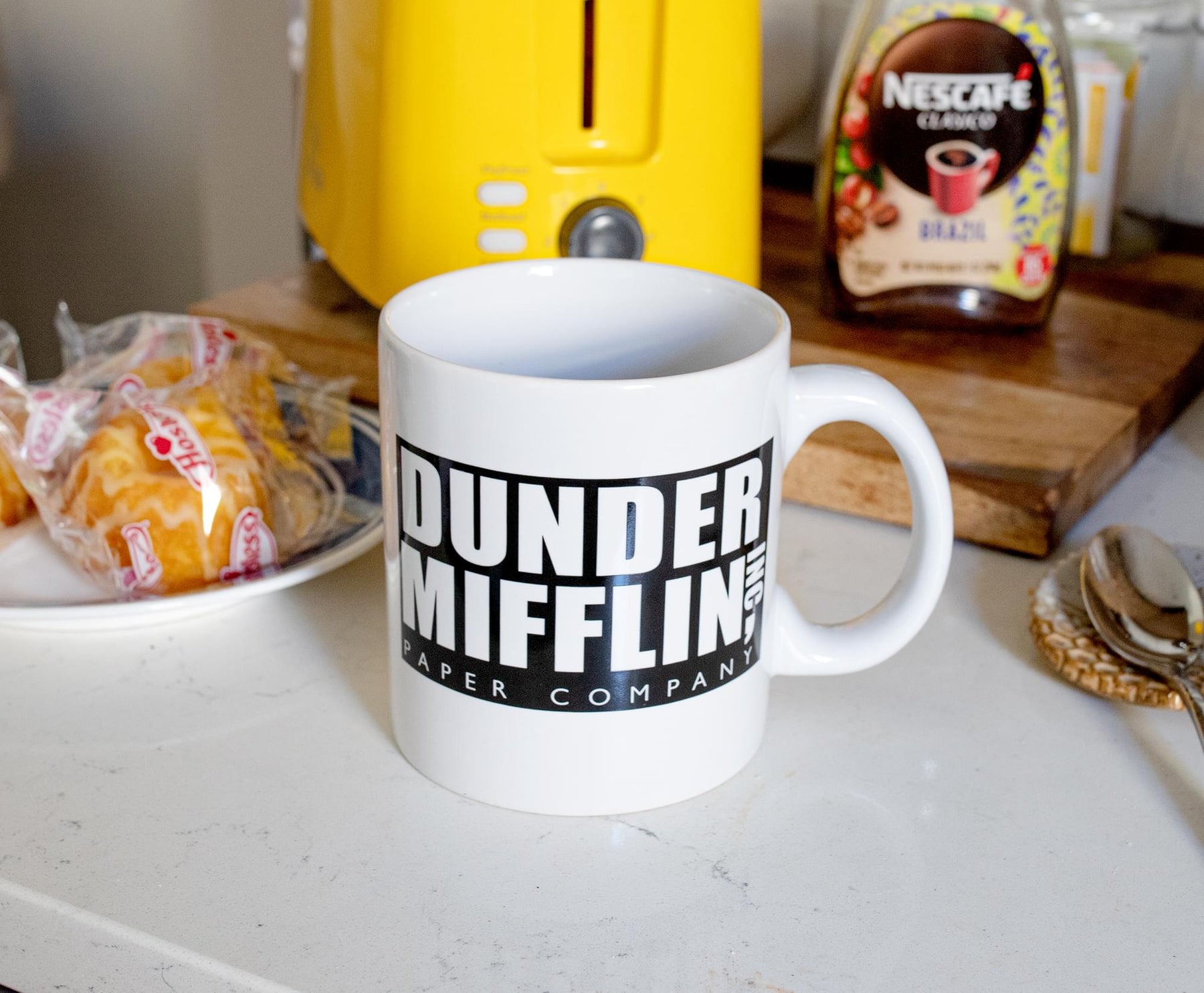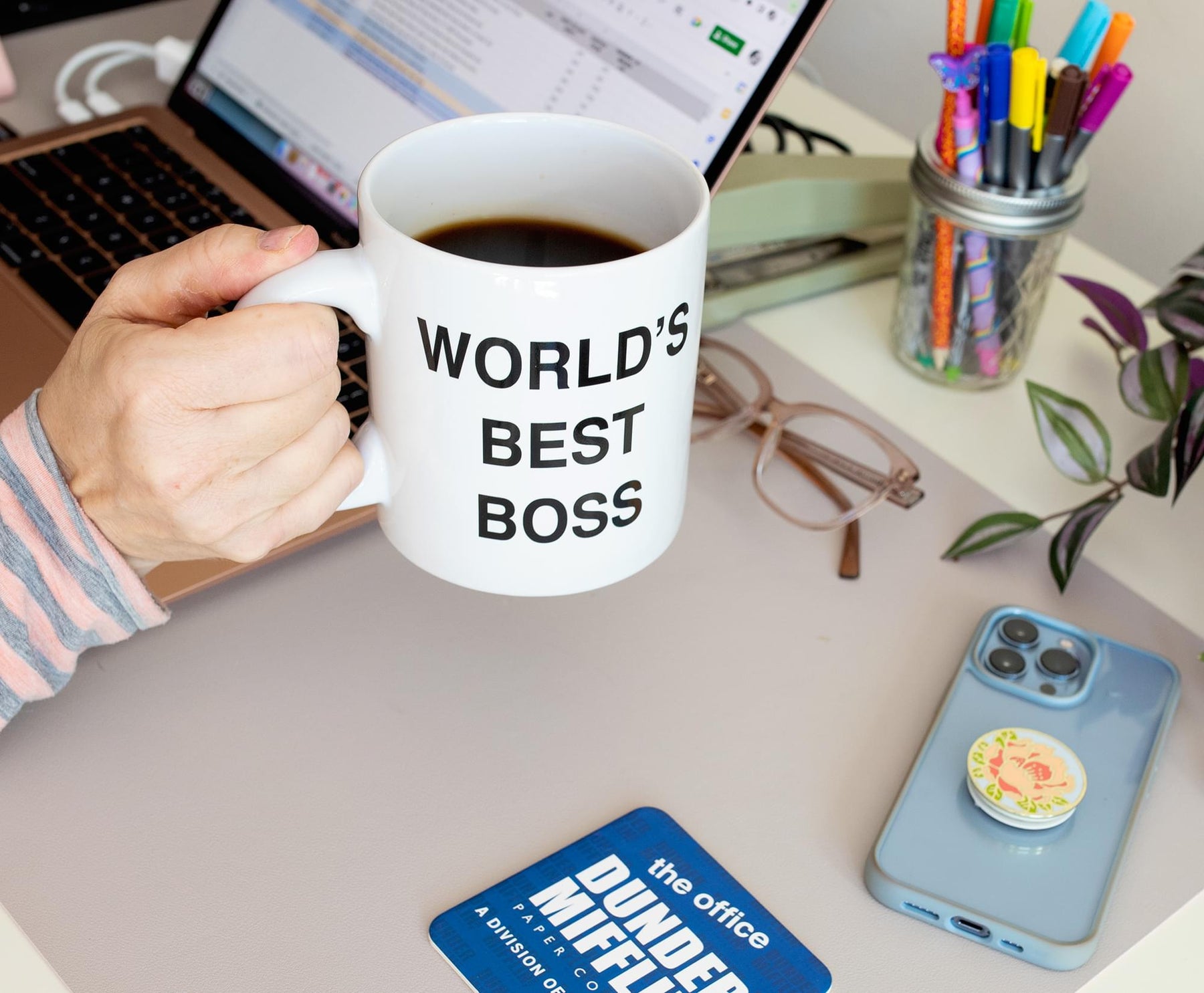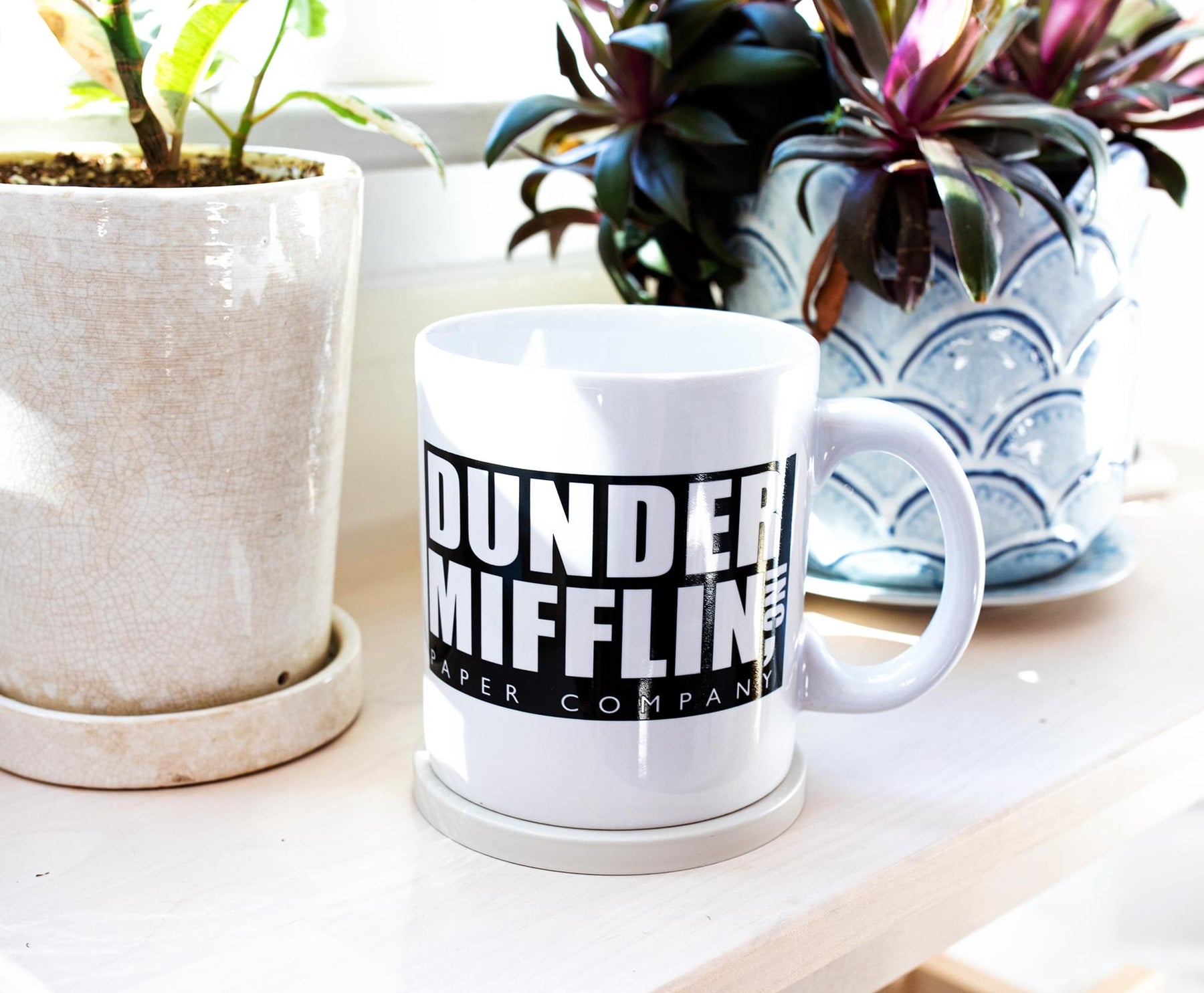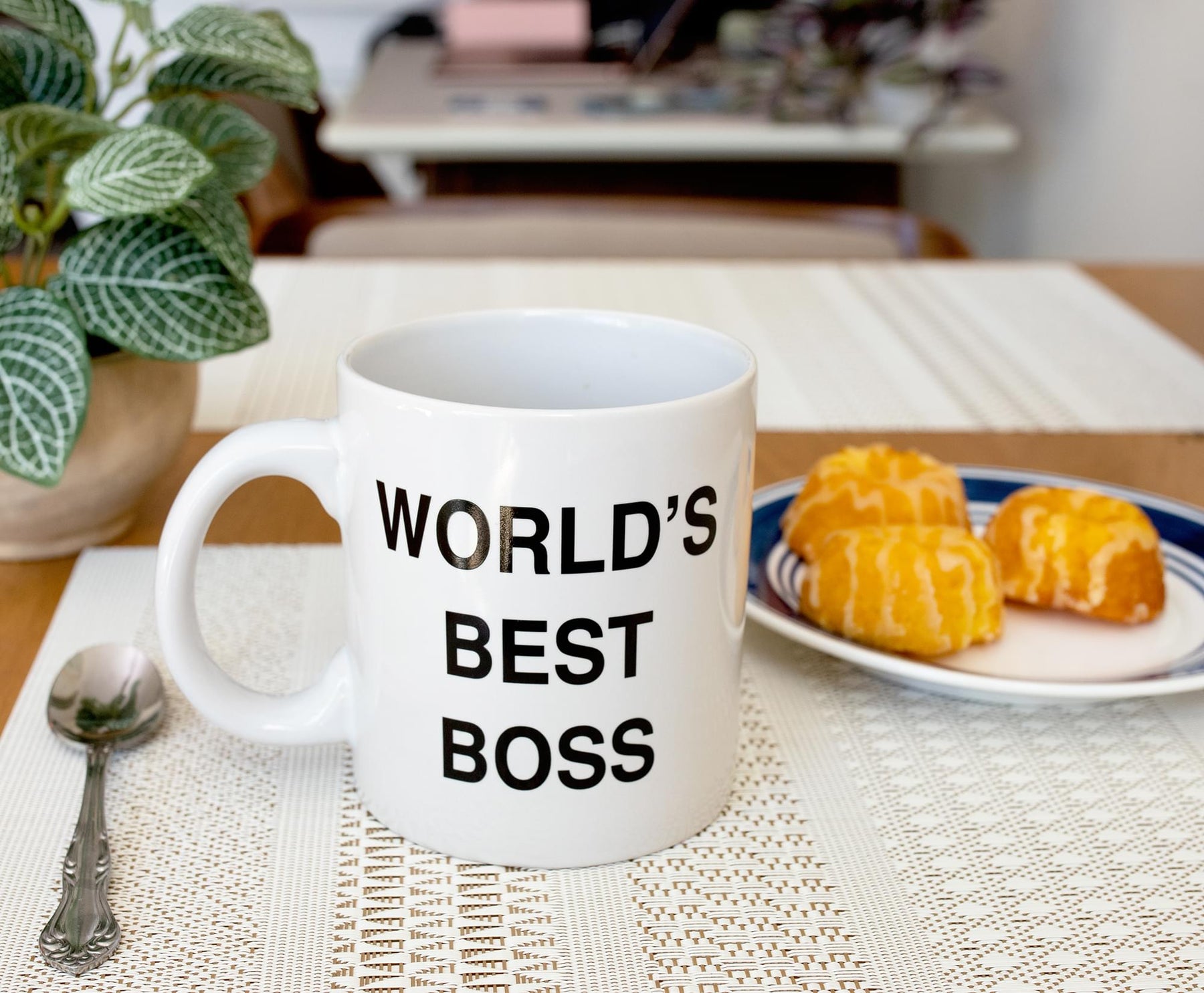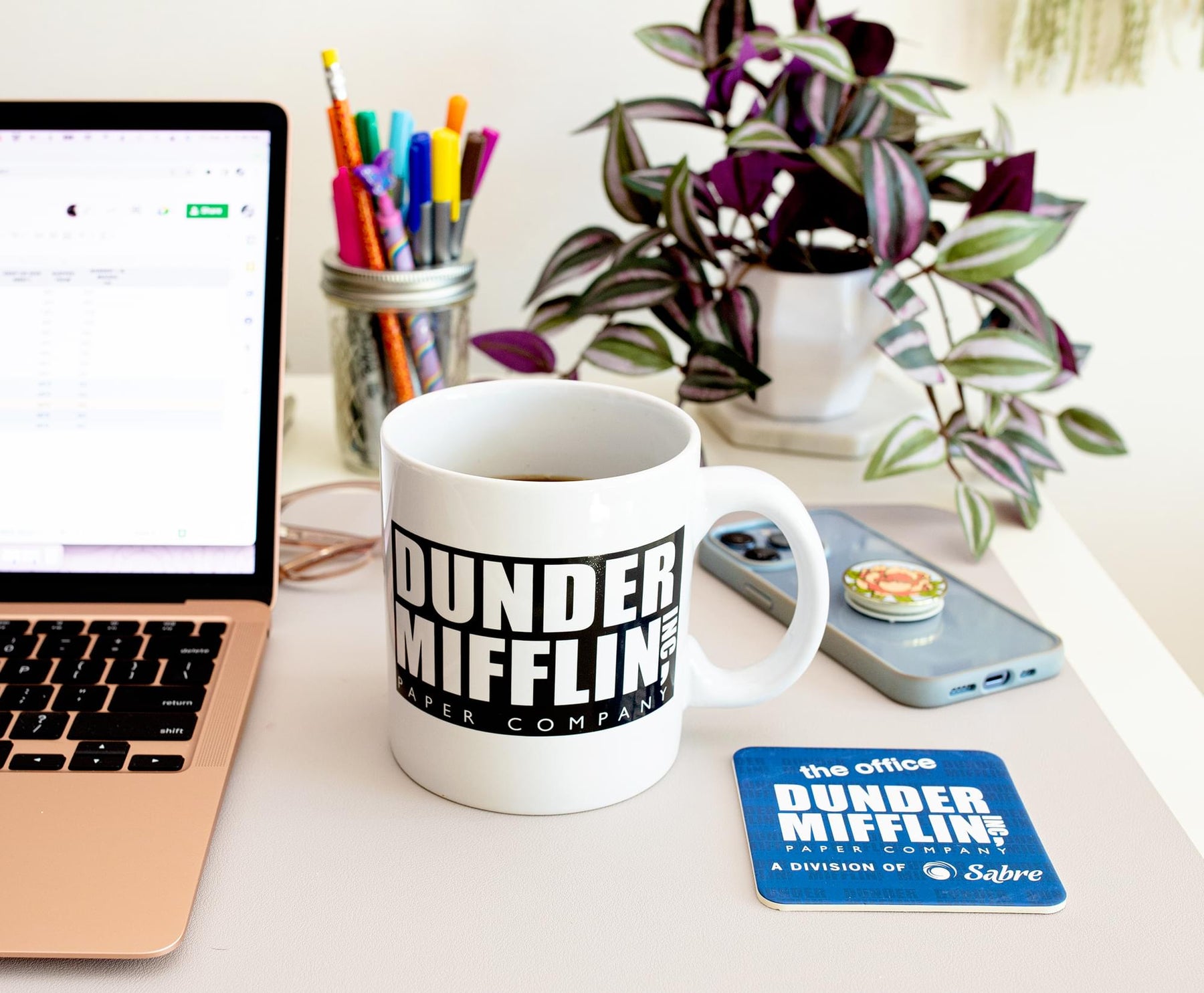 The Office Dunder Mifflin "World's Best Boss" Ceramic Mug | Holds 20 Ounces
LET'S SELL SOME PAPER: You're going to need a little laughter and lot of coffee to get you through the workday. The staff at Dunder Mifflin are here to help with this exclusive coffee mug inspired by the hit NBC sitcom The Office.
THAT'S WHAT WE SAID: Dunder Mifflin may sell paper, but they're greatest resource is comedy. And with this coffee cup, you can let everyone know that you're the "World's Best Boss." Or that you know where to buy cool mugs. Your choice.
ANOTHER DAY AT THE OFFICE: This ceramic mug will hold up to 20 ounces of your favorite brews. So whether you're trying to stay awake to launch Dunder Mifflin Infinity or just attempting to keep up with one of Kelly's stories, you'll always be ready.
WORTHY OF THE WORLD'S BEST BOSS: You won't need Toby to tell you this BPA-free ceramic mug is perfect for you. In fact, maybe it's better if he just stays in the annex. Easy to maintain, it's suitable for dishwasher and microwave.
OFFICIAL COLLECTIBLE FROM THE OFFICE: Feel like part of the Scranton team with this officially licensed coffee mug from the hit comedy The Office. Happily sip a warm brew knowing you don't have to work with Dwight every day.
MAXIMIZE YOUR EFFICIENCY WITH EVERY SIP
Liven up your daily work routine with this exclusive coffee cup from The Office.
Welcome back to work. This pristine white mug features the logo of Dunder Mifflin, the small Pennsylvania-based paper company that served as the setting for the hit sitcom The Office, on one side. The other side features the message "World's Best Boss" and is inspired by the one that Michael Scott bought for himself. It's been designed to bring your home kitchen drinkware assortment to its full potential.
COMPARED TO BEARS, BEETS AND BSG, IT'S THE NEXT BEST THING
Recall all your favorite work-related memories from The Office using this serious coffee mug. Drink deeply while thinking of ways to rise through the ranks. Or maybe just enjoy your sips while you think about all of your own odd coworkers. You'll want to get this mug ASAP as possible.
Refresh all your favorite memories with this officially licensed drinkware inspired by The Office.
CARE INSTRUCTIONS
Easy care
Top-rack dishwasher safe
Microwave safe