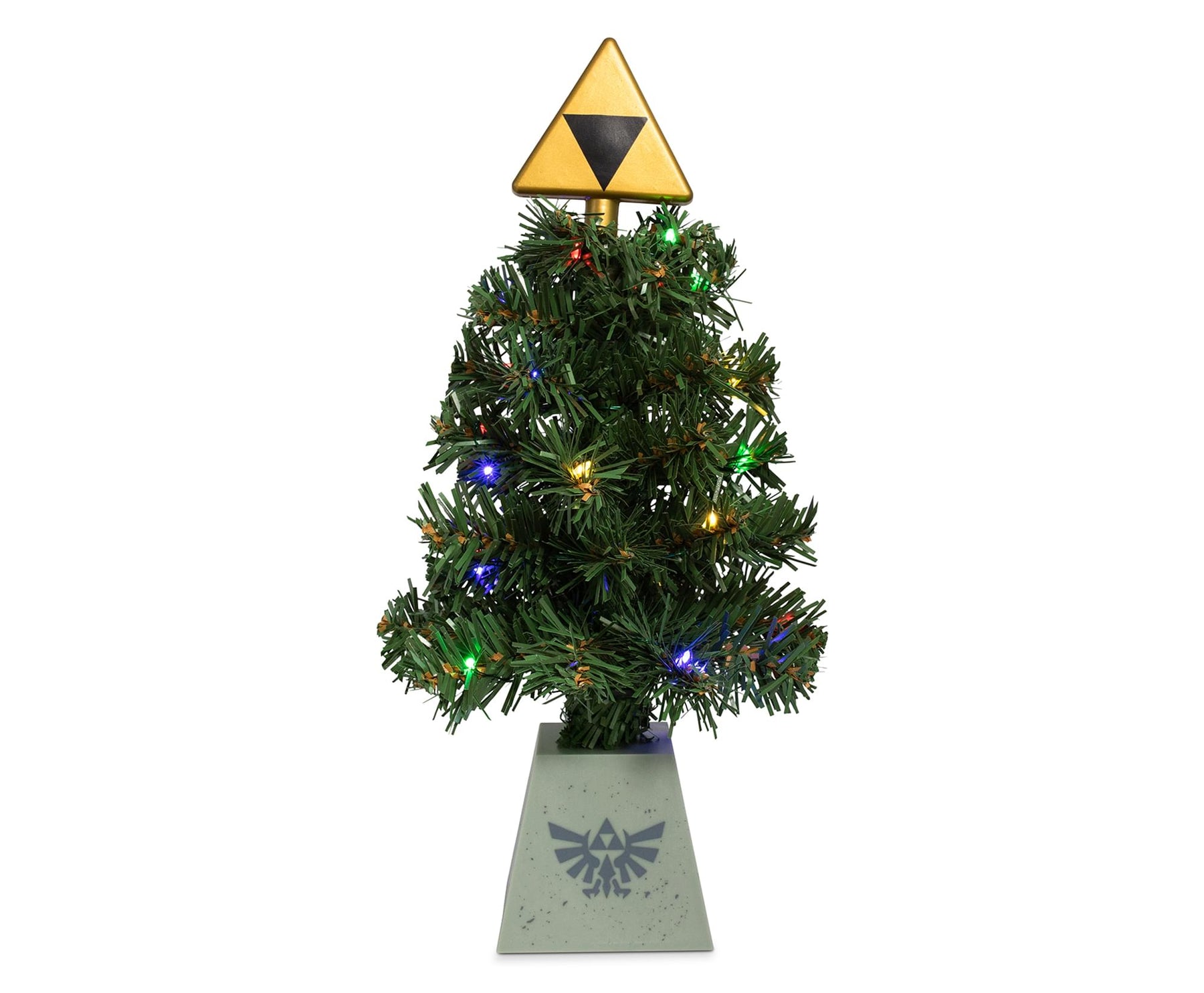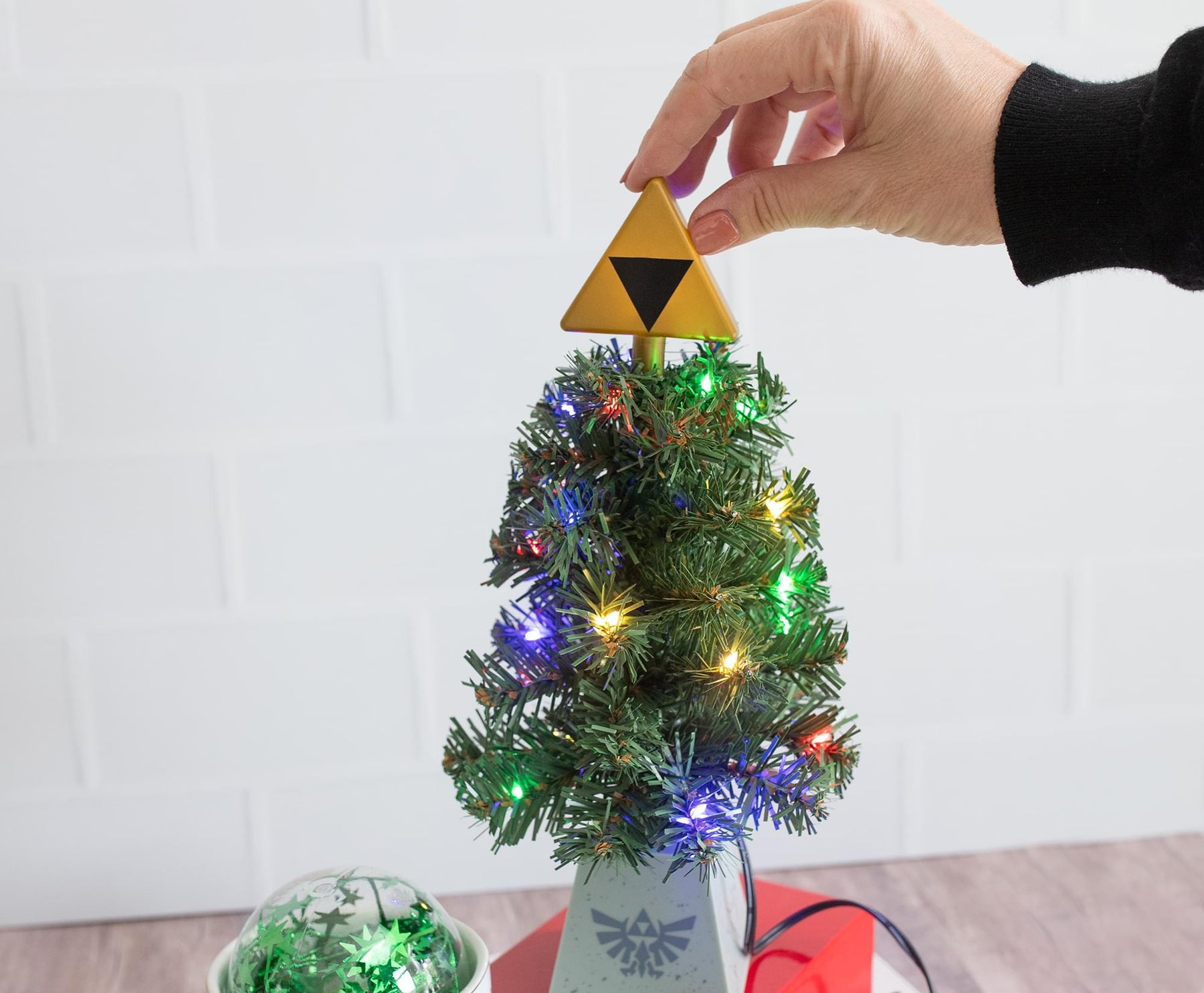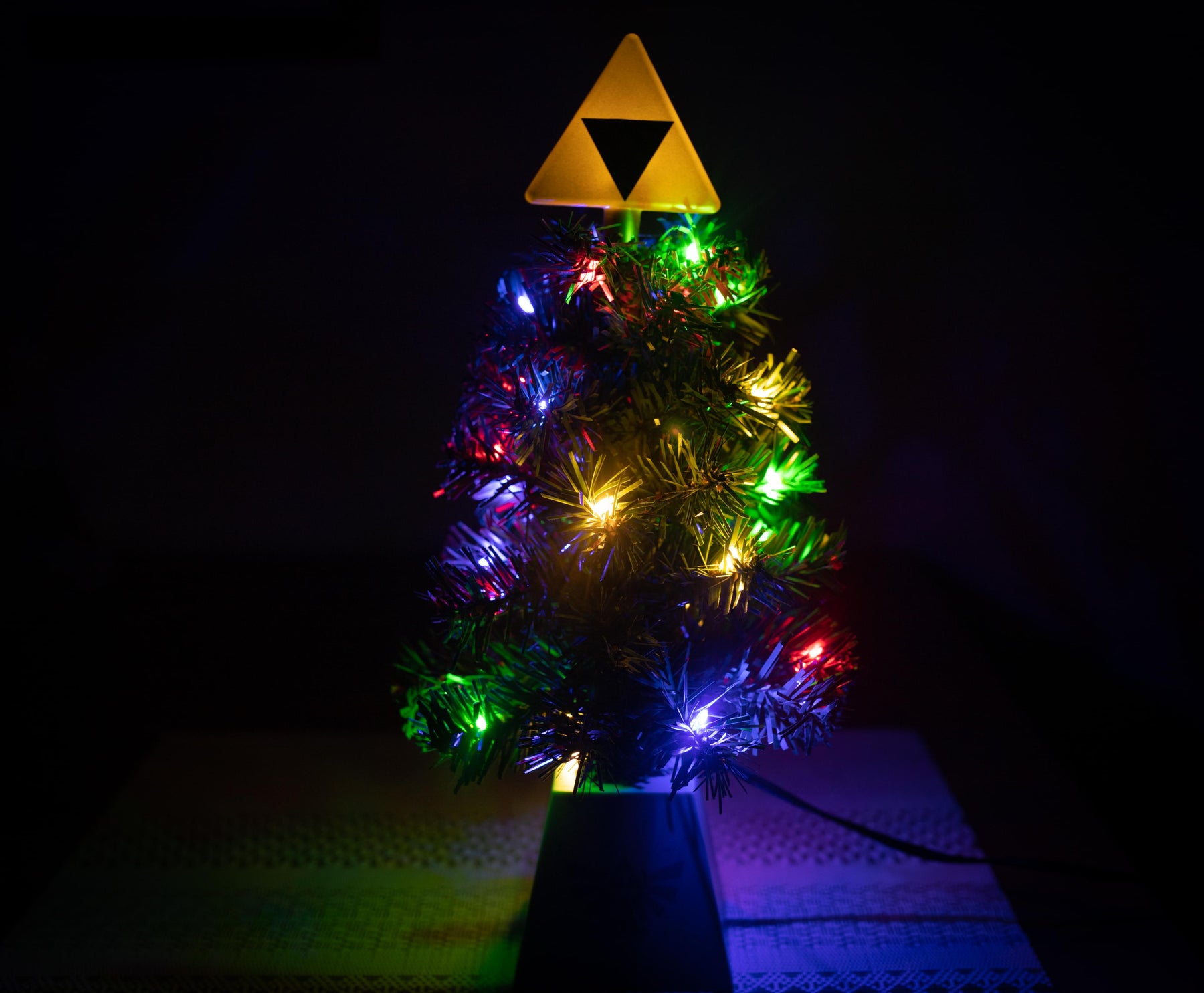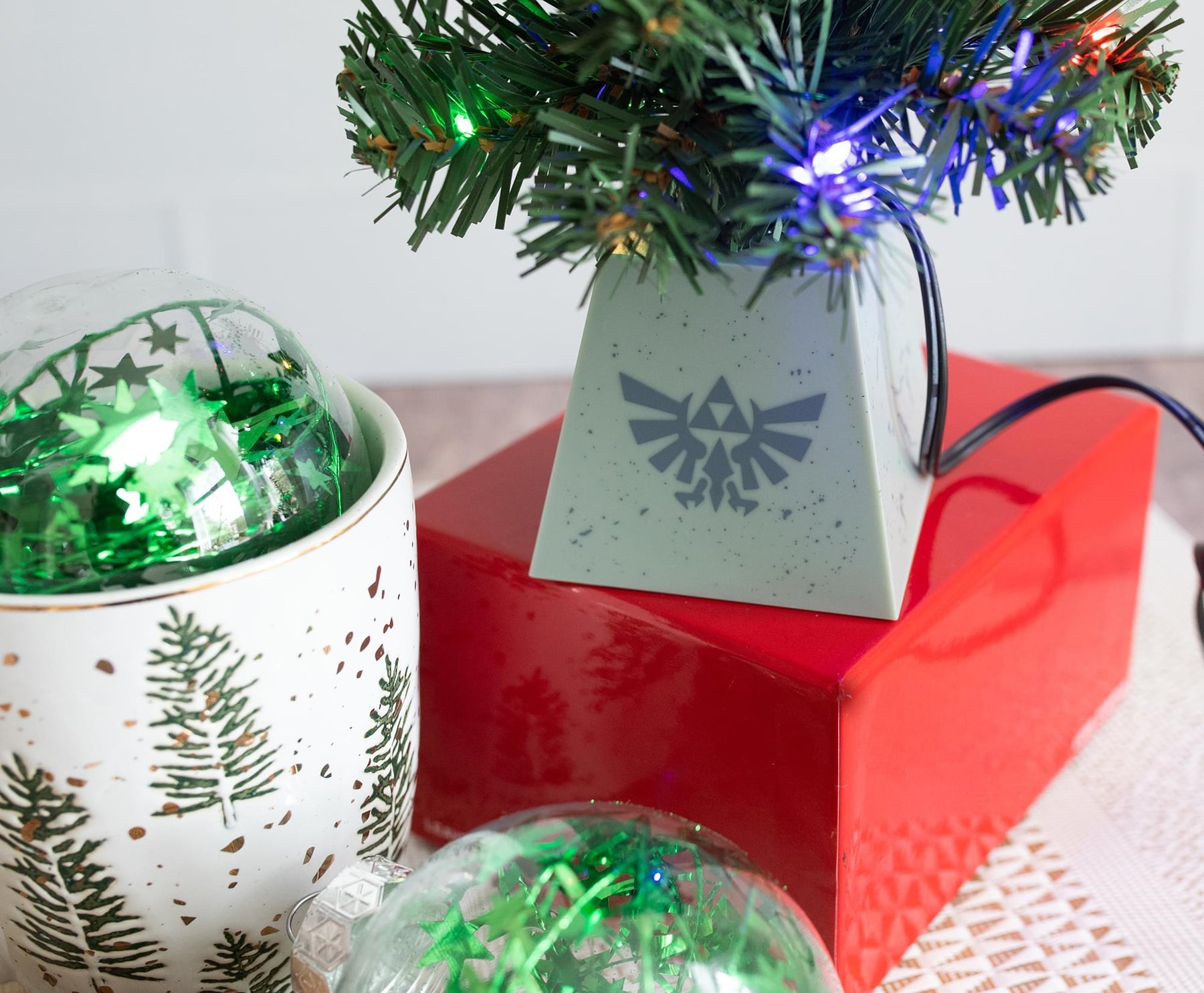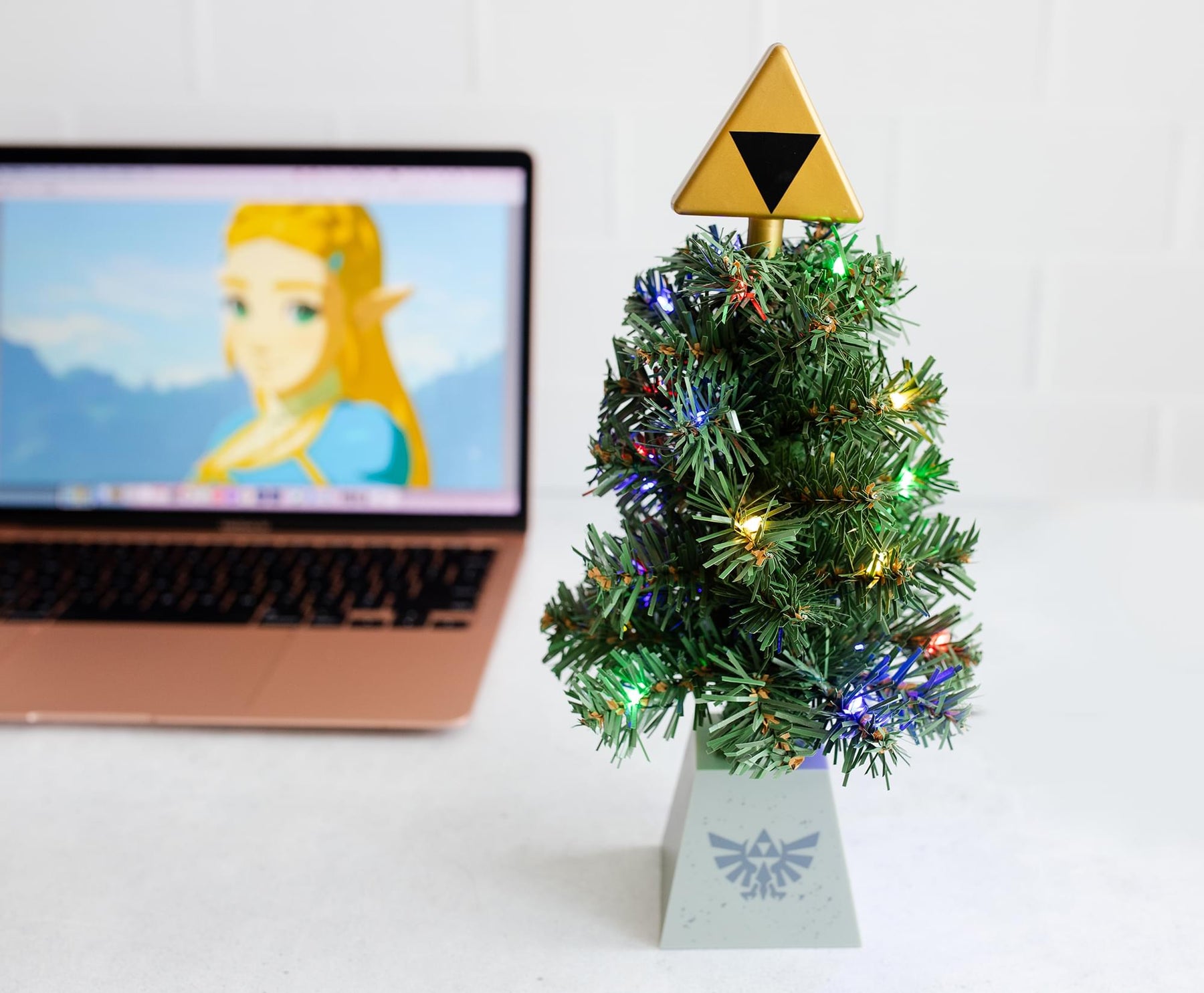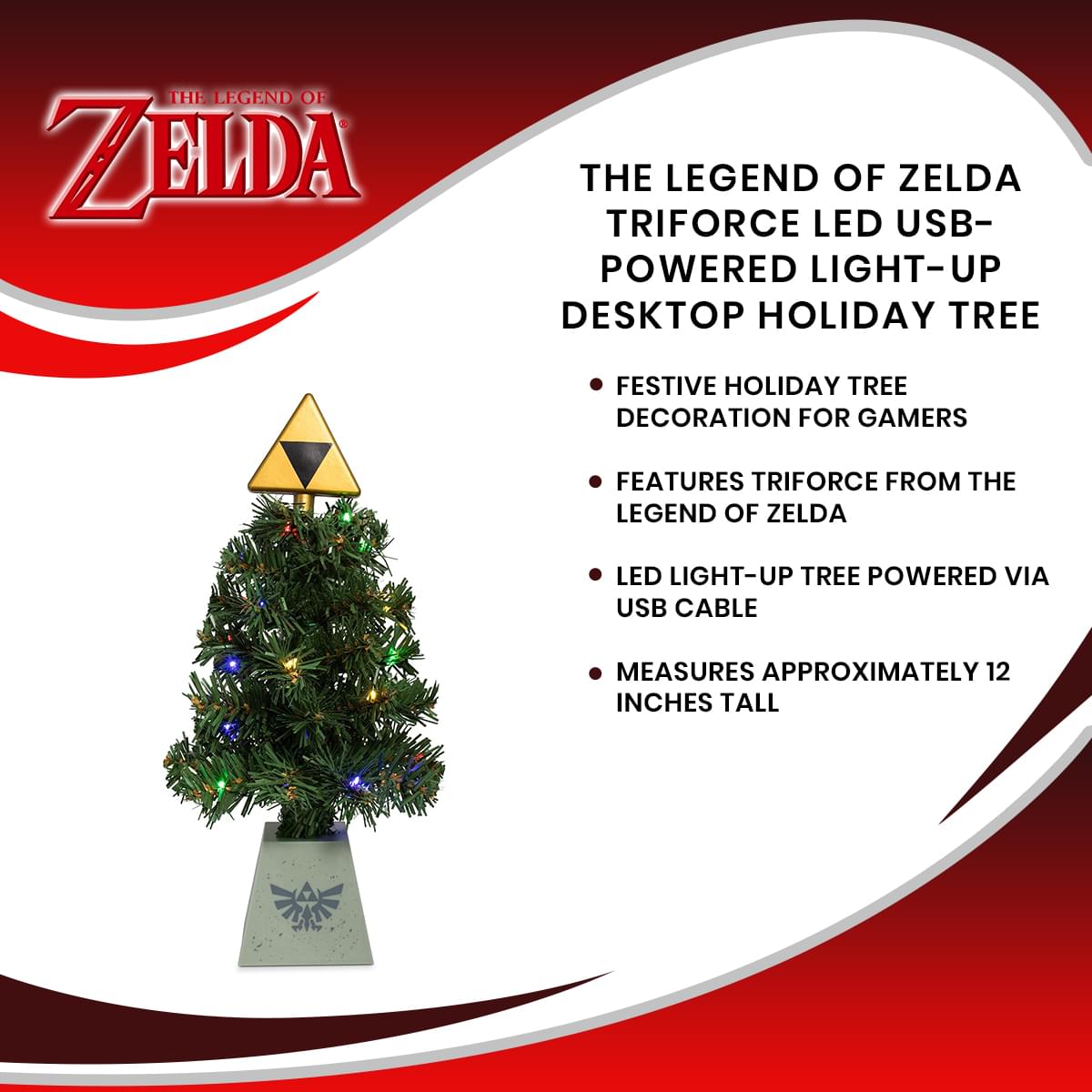 The Legend of Zelda Triforce LED USB-Powered Light-Up Desktop Holiday Tree
Festive Gaming Fun: Bring the holiday festivities to Hyrule with this collectible Triforce Light-Up Christmas Tree from The Legend of Zelda. Everything is merry when Princess Zelda and Link are around.
Holiday Decorations With Style: Introduce a little gaming into your seasonal fun with The Legend of Zelda. The mini Christmas tree features a replica Triforce topper and sits atop a Hyrule symbol base.
Powerful USB Display: Illuminate the holidays with this mini light-up Christmas tree. Cool-touch rainbow LED lights adorn the tree, which are powered via USB cable (included). No batteries required.
Made For Zelda Fans: Mini Christmas tree takes up very little space at approximately 12 inches tall. The collectible size makes it ideal for your office desk, living room mantle, and so much more.
Fun Seasonal Gift: Level-up the holidays with this Triforce Light-Up Christmas Tree inspired by The Legend of Zelda. The classic video game fave makes all your festive surprises even more special.
IT'S DANGEROUS TO GO ALONE! TAKE THIS
'Tis the season for gamers! Deck out your holiday season with this mini light-up desktop tree from The Legend of Zelda. The iconic Triforce tree topper may not grant you the Power of the Chosen One, but it will bring a little Hyrule magic to your festivities.
Standing around 12 inches tall, this mini artificial tree sits on a Zelda-inspired base featuring the legendary Hyrule emblem. Rainbow LED lights illuminate the Christmas tree, operating via the USB power cord (included) to light up.
THE LEGEND OF ZELDA HOLIDAY COLLECTION
From your home to your office, this festive holiday decor will level-up any space. Celebrate the season with your favorite video game series, because really, nothing beats a classic. The Legend of Zelda can help gamers spread some holiday cheer with this officially licensed Triforce Light-Up Christmas Tree.