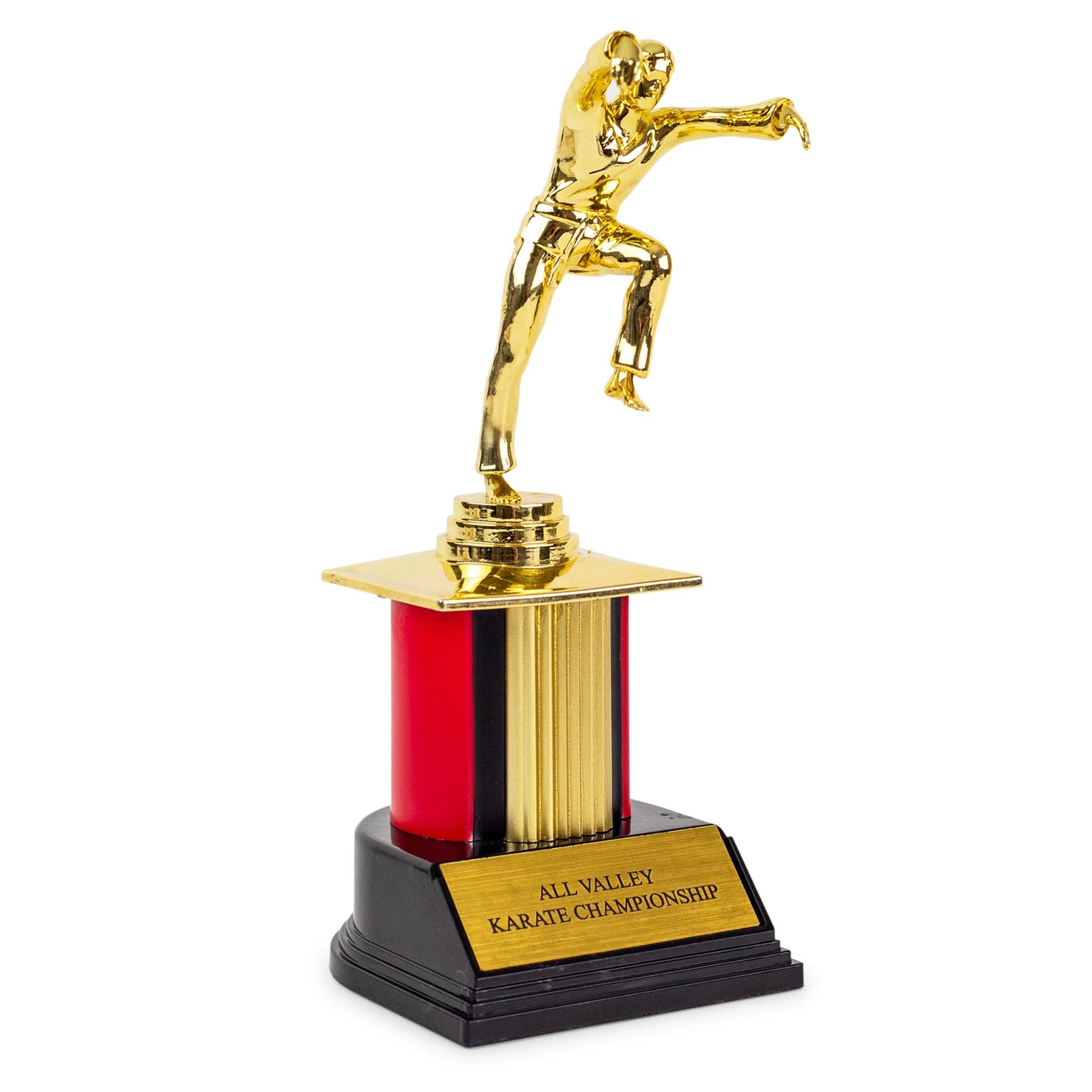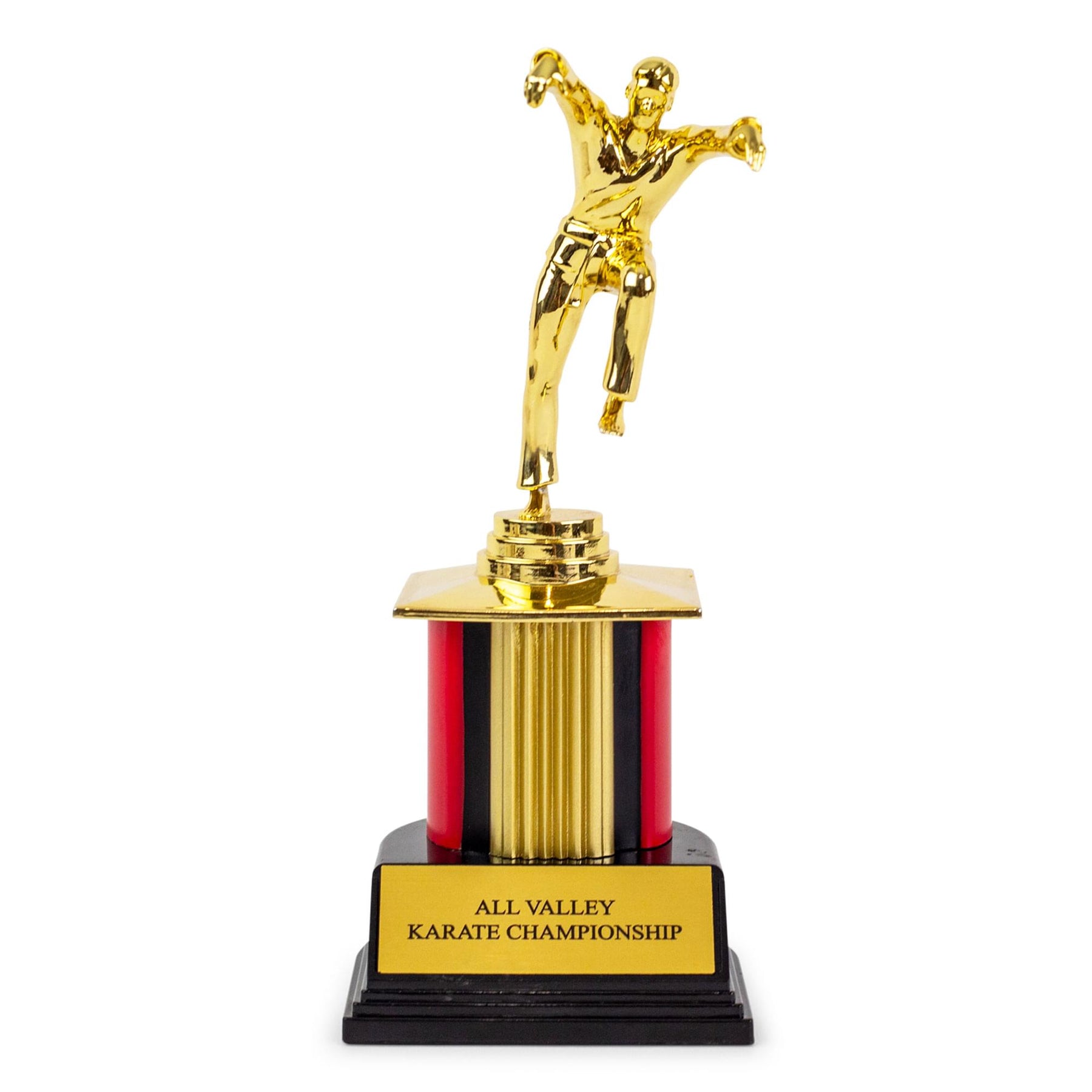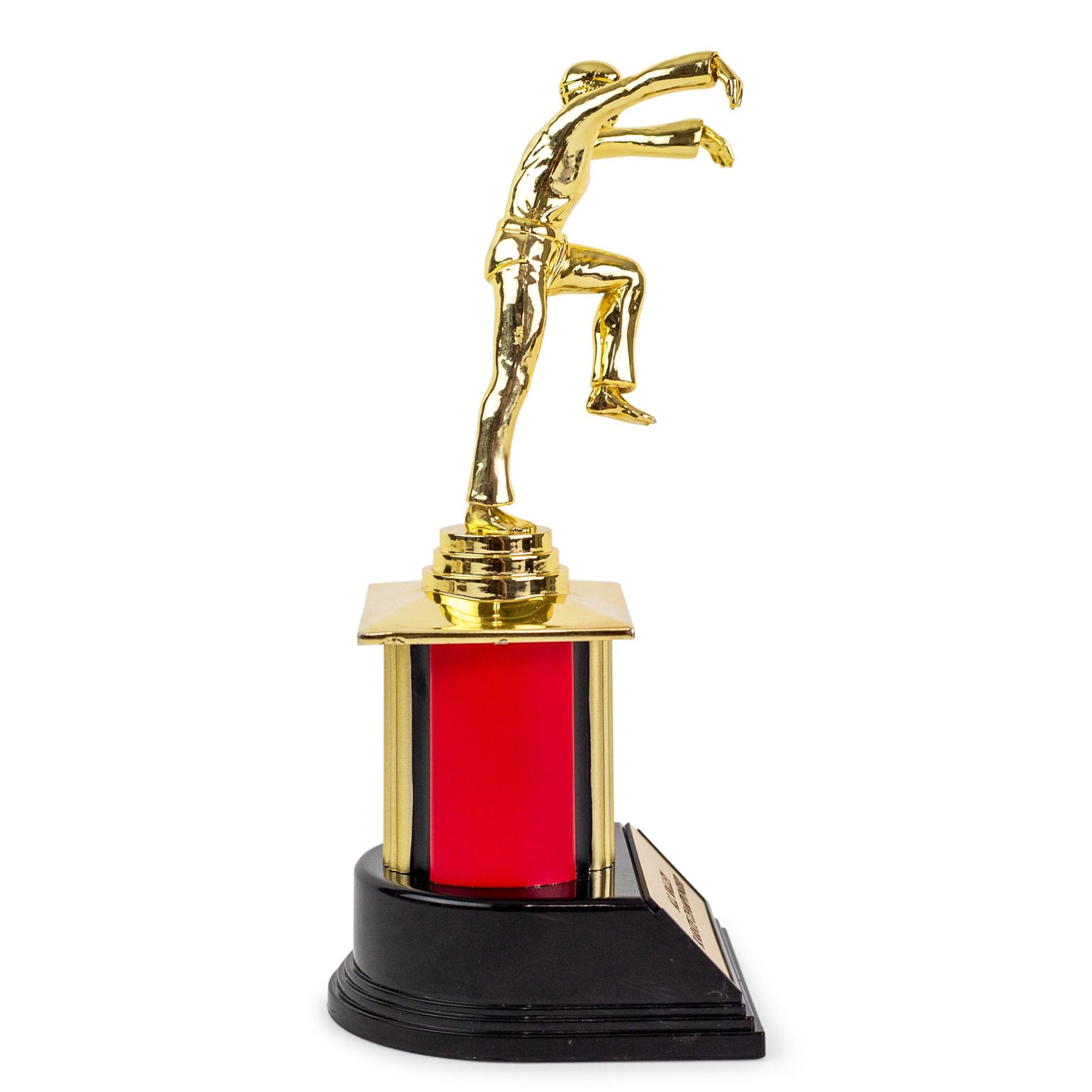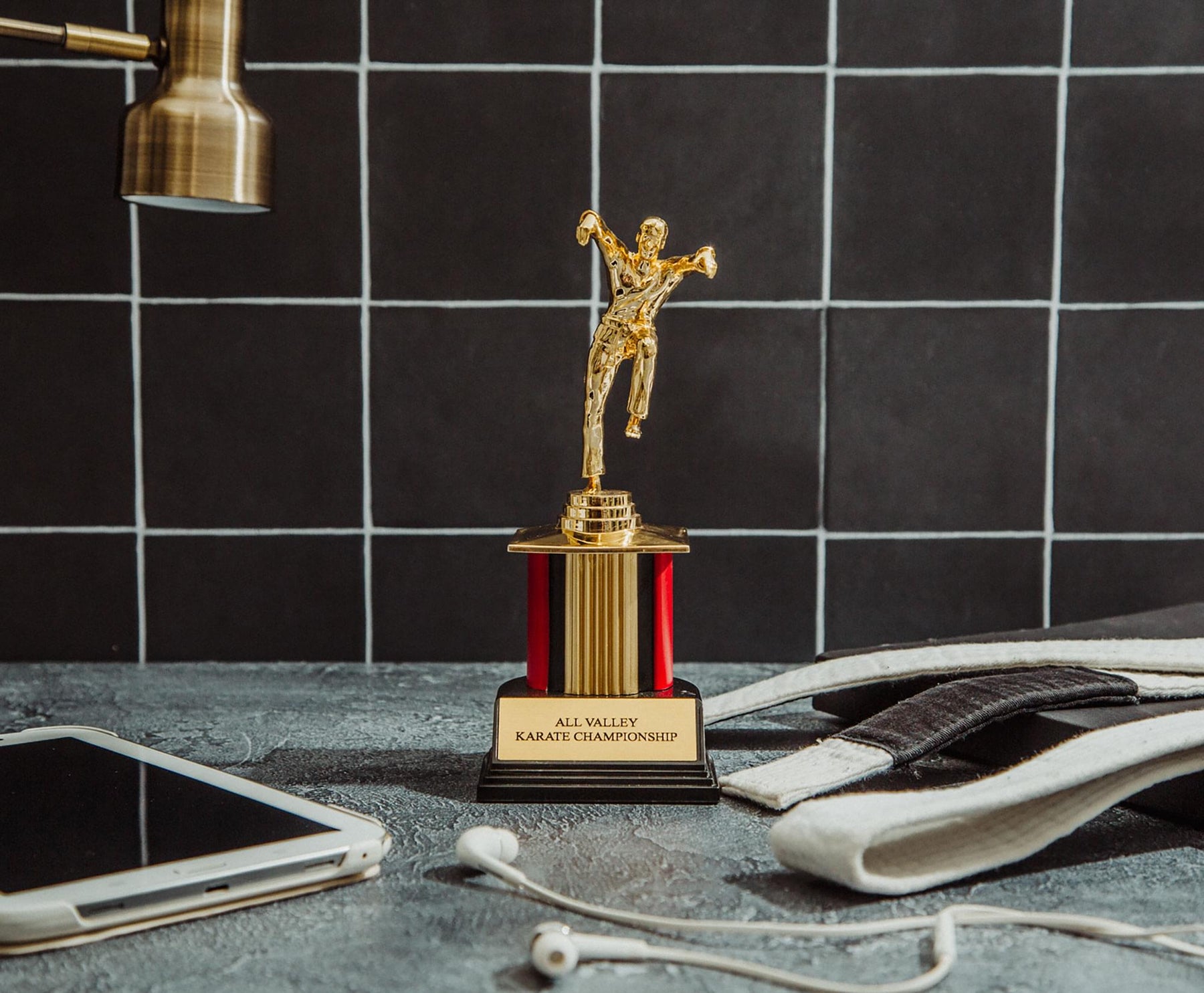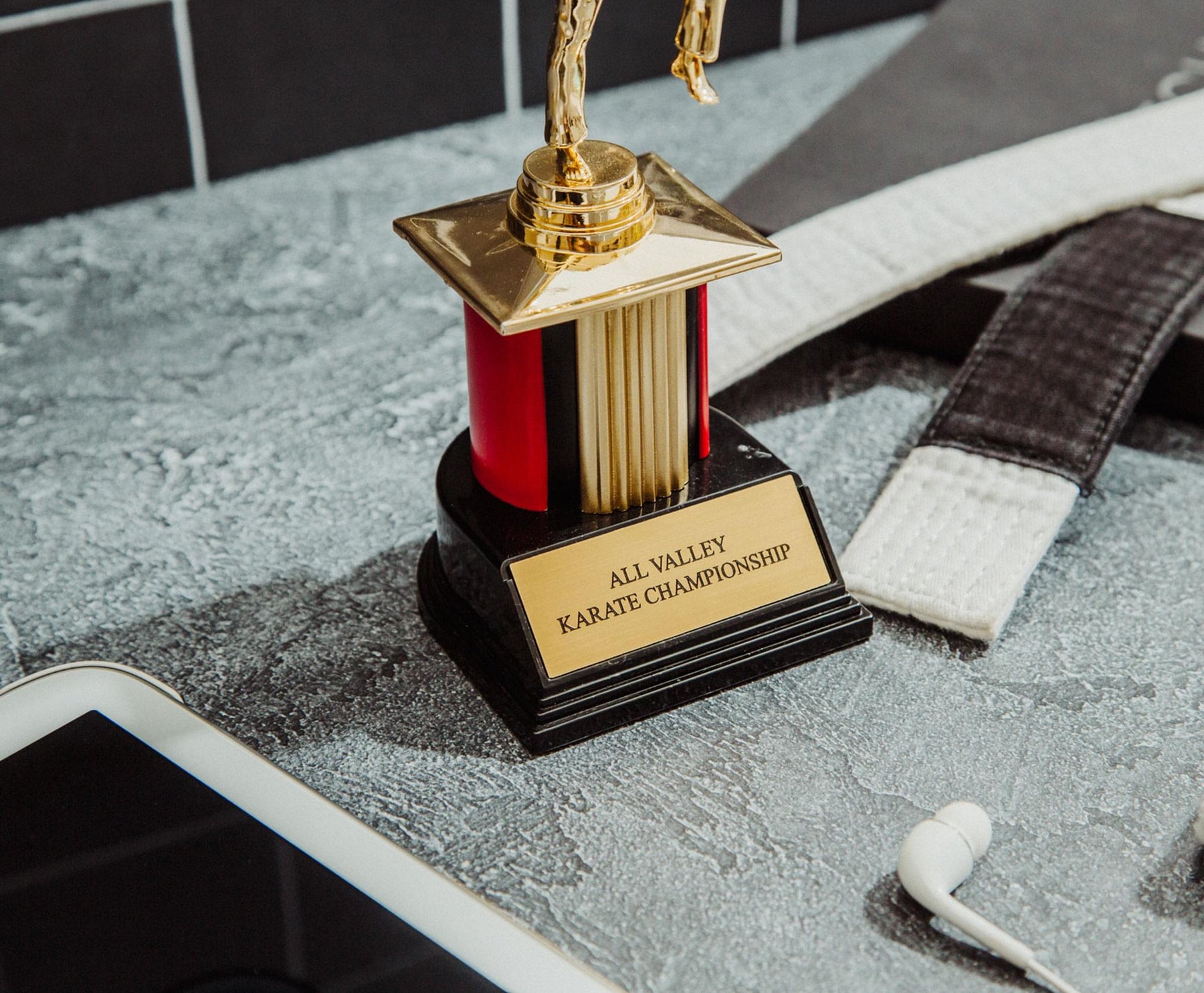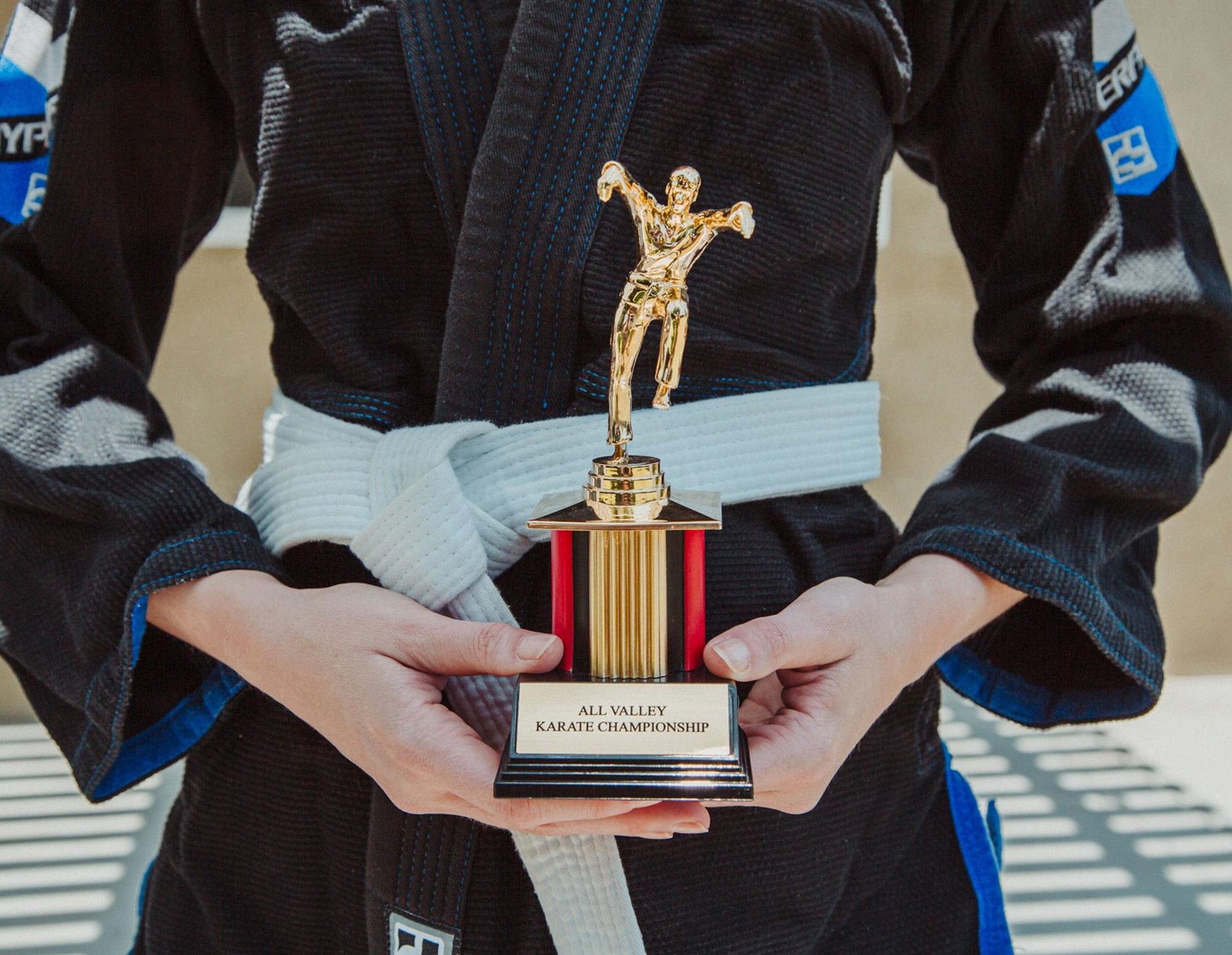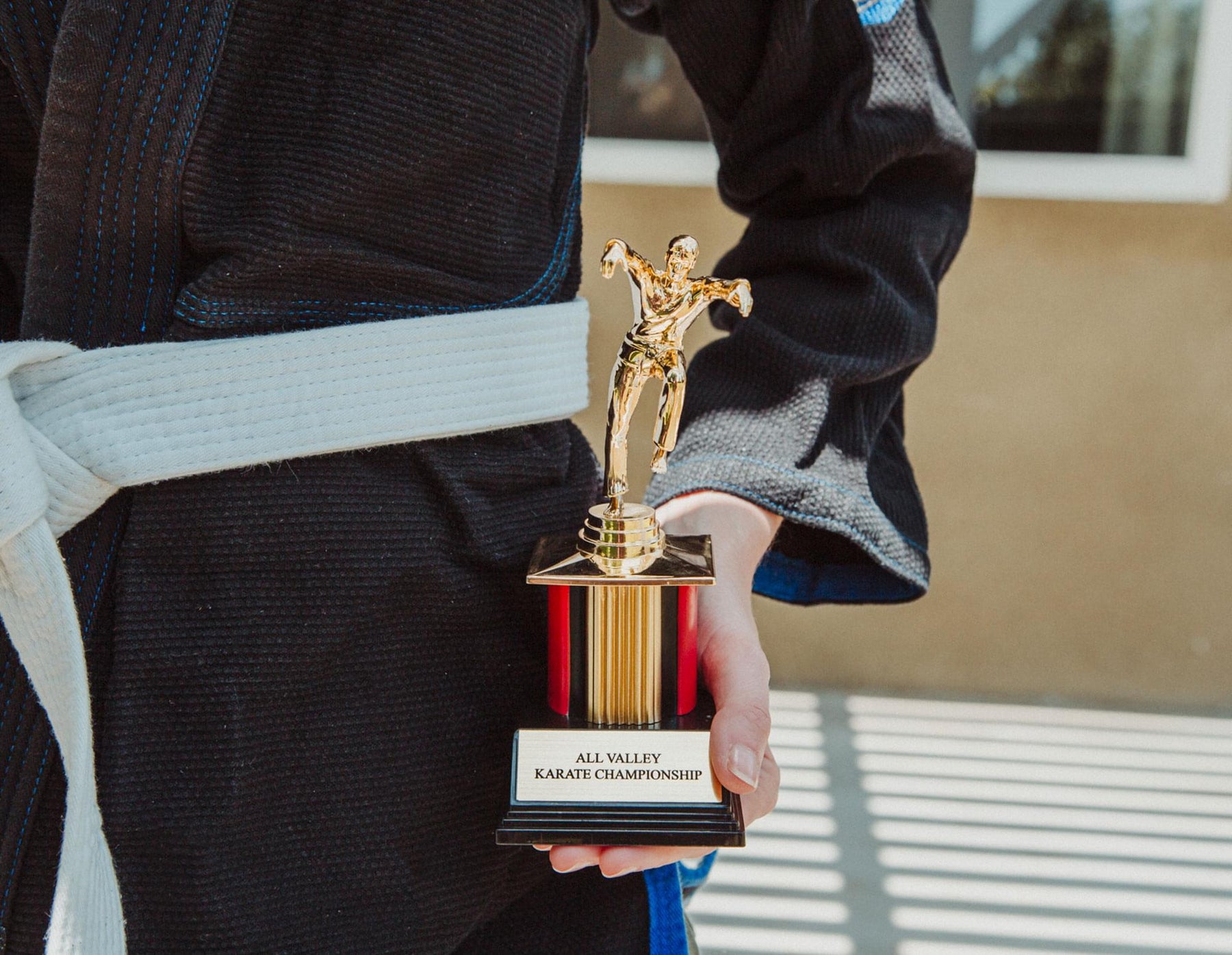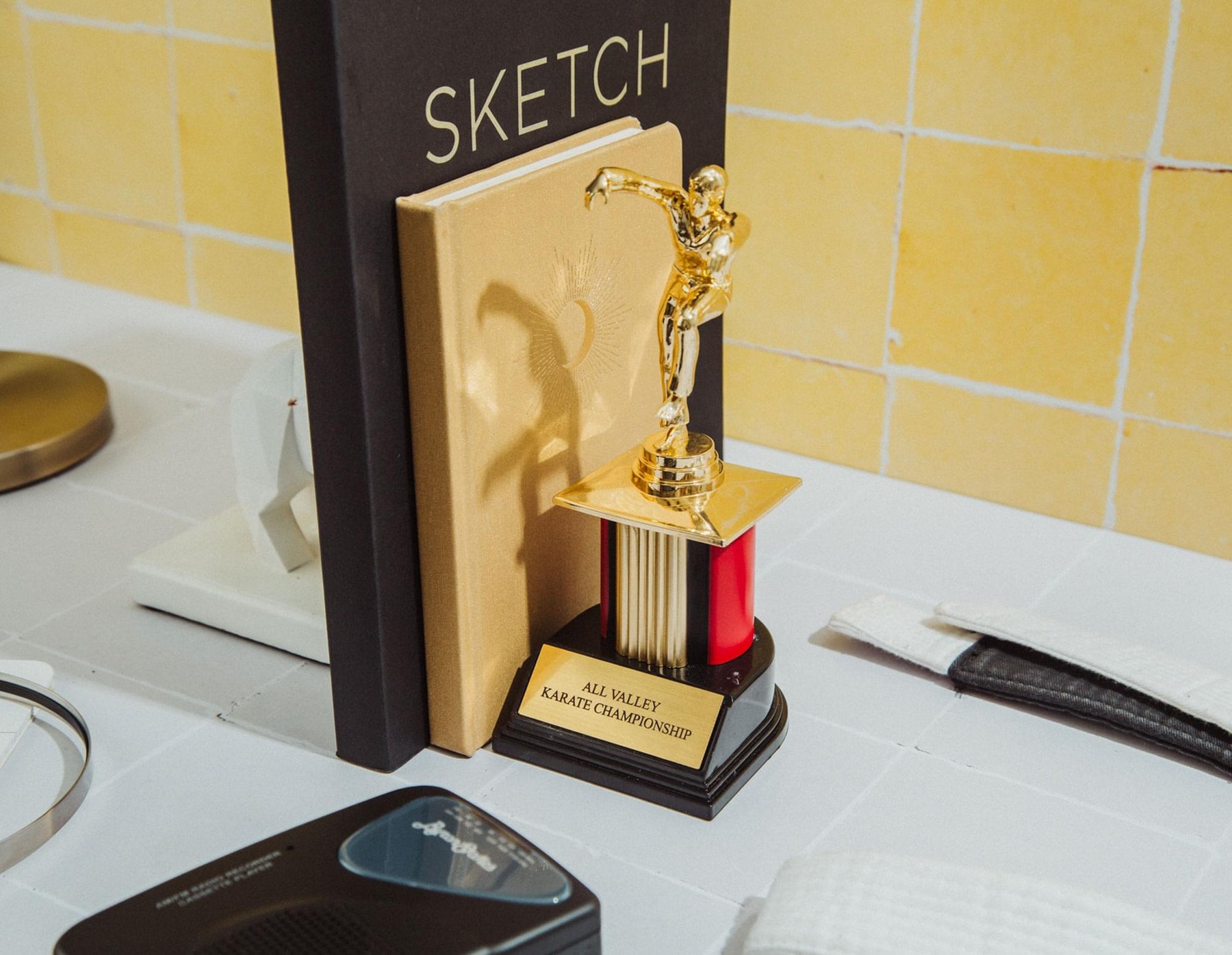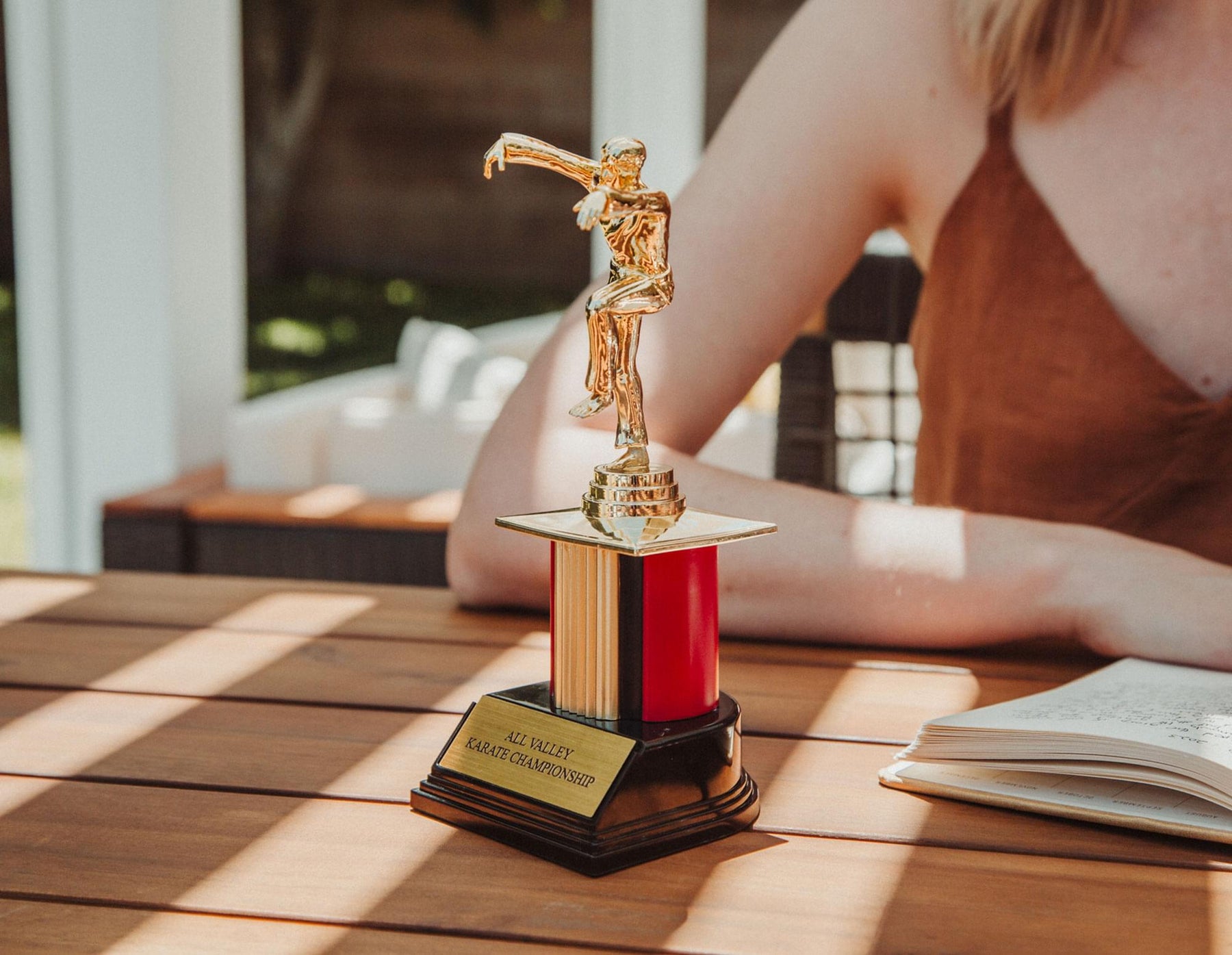 The Karate Kid 8-Inch All Valley Karate Championship Trophy Replica
YOU'RE THE BEST AROUND: Daniel LaRusso's epic victory against the ruthless Cobra Kai dojo inspired a generation of underdogs. Now you can be the next All Valley champ with this exclusive trophy replica based on The Karate Kid.
RELIVE THE ICONIC MOMENT: A golden figure stands in the crane kick position, referencing the final bout between Daniel LaRusso and Johnny Lawrence in 1984. The base of the trophy features a plaque engraved with "All Valley Karate Championship."
QUALITY THAT KICKS THE COMPETITION: You don't have to sweep the leg to win this martial arts trophy, an impressive rendition of the All Valley tournament's first place award. The trophy makes an impressive display at approximately 3 x 8 inches.
FIND BALANCE WITH AN EPIC DISPLAY: Let this trophy be a meaningful addition to your mantle as you commemorate one of cinema's most inspirational victories. Triumphantly display this trophy wherever will put you in a winning mood.
OFFICIAL KARATE KID COLLECTIBLE: Deliver a knockout kick with this officially licensed All Valley Karate Championship Trophy Replica inspired by The Karate Kid. You'll feel like you've earned your black belt when lifting this symbol of achievement.
BATTLE FOR THE SOUL OF THE VALLEY
In 1984, Cobra Kai's star fighter Johnny Lawrence was defeated in the All Valley Karate Tournament by newcomer Daniel LaRusso. Under the guidance of Mr. Miyagi's training, the impressionable Daniel-san crane-kicked his way to victory, winning the tournament and earning the prestigious All Valley Karate Champion Trophy Replica.
Now, you can share in this historic martial arts event with this exclusive rendition of the iconic trophy from The Karate Kid.
THE CENTERPIECE OF ANY DOJO
Immerse yourself in the legacy of the original 1984 film, reliving the spirit of the tournament with this masterpiece. The figure striking the classic crane kick pose at the top of the statue pays homage to one of the most iconic scenes in cinematic history. Boasts a gleaming, golden finish that stands as a symbol of unwavering dedication and triumph in the face of adversity. Much like the teachings of Mr. Miyagi, this stunning replica is made to stand the test of time.
STRIKES A BALANCE BETWEEN TRADITION AND MODERNITY
Choose your path, embrace the teachings, and display this symbolic treasure with pride. Place this cinematic keepsake proudly in your home, dojo, or office, and let it inspire you to rise to any challenge — whether you channel the Miyagi-Do or Cobra Kai philosophies.
The legacy lives on with this officially licensed prop replica inspired by The Karate Kid.
Read All About It on Our Blog
Trending Geek