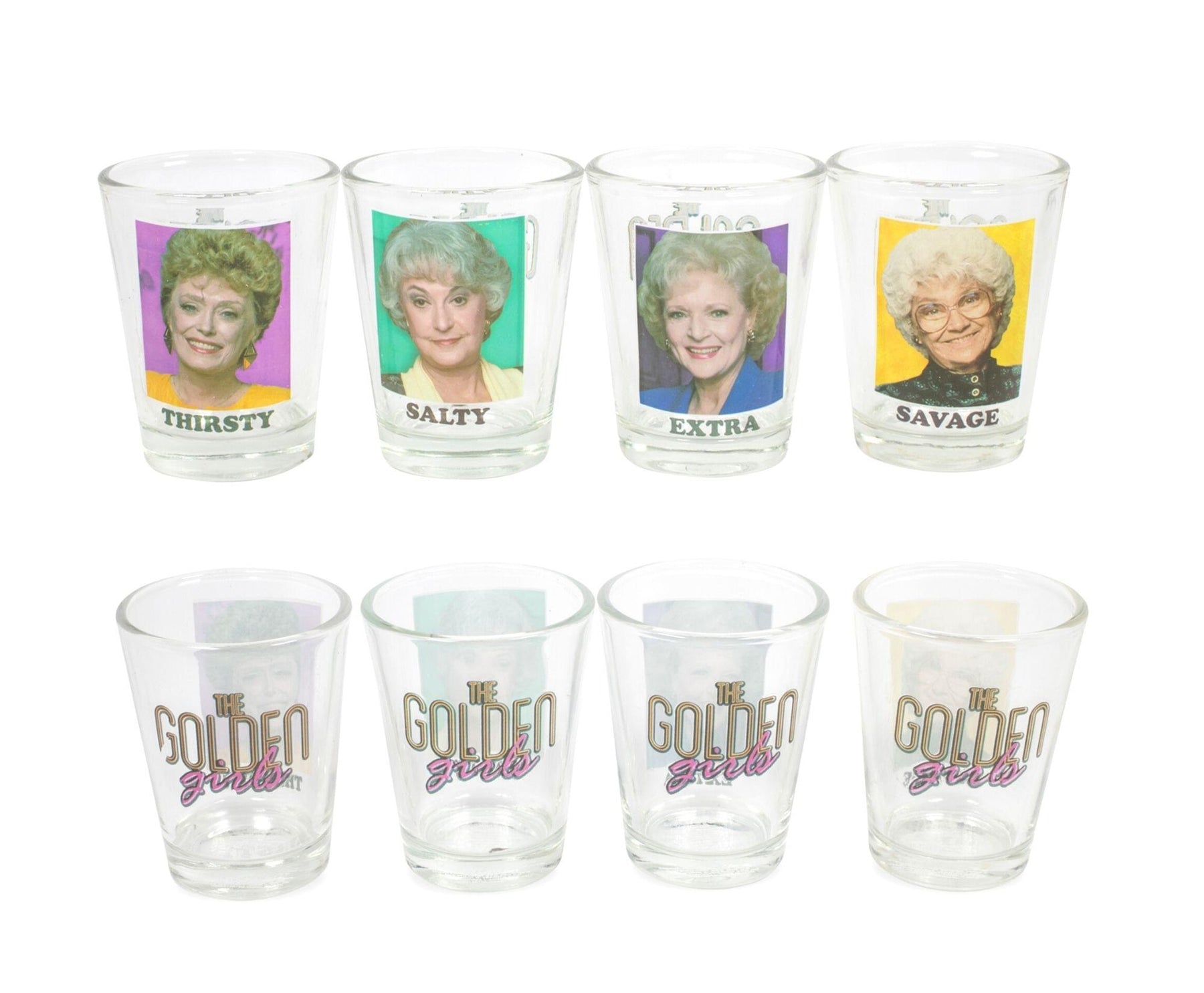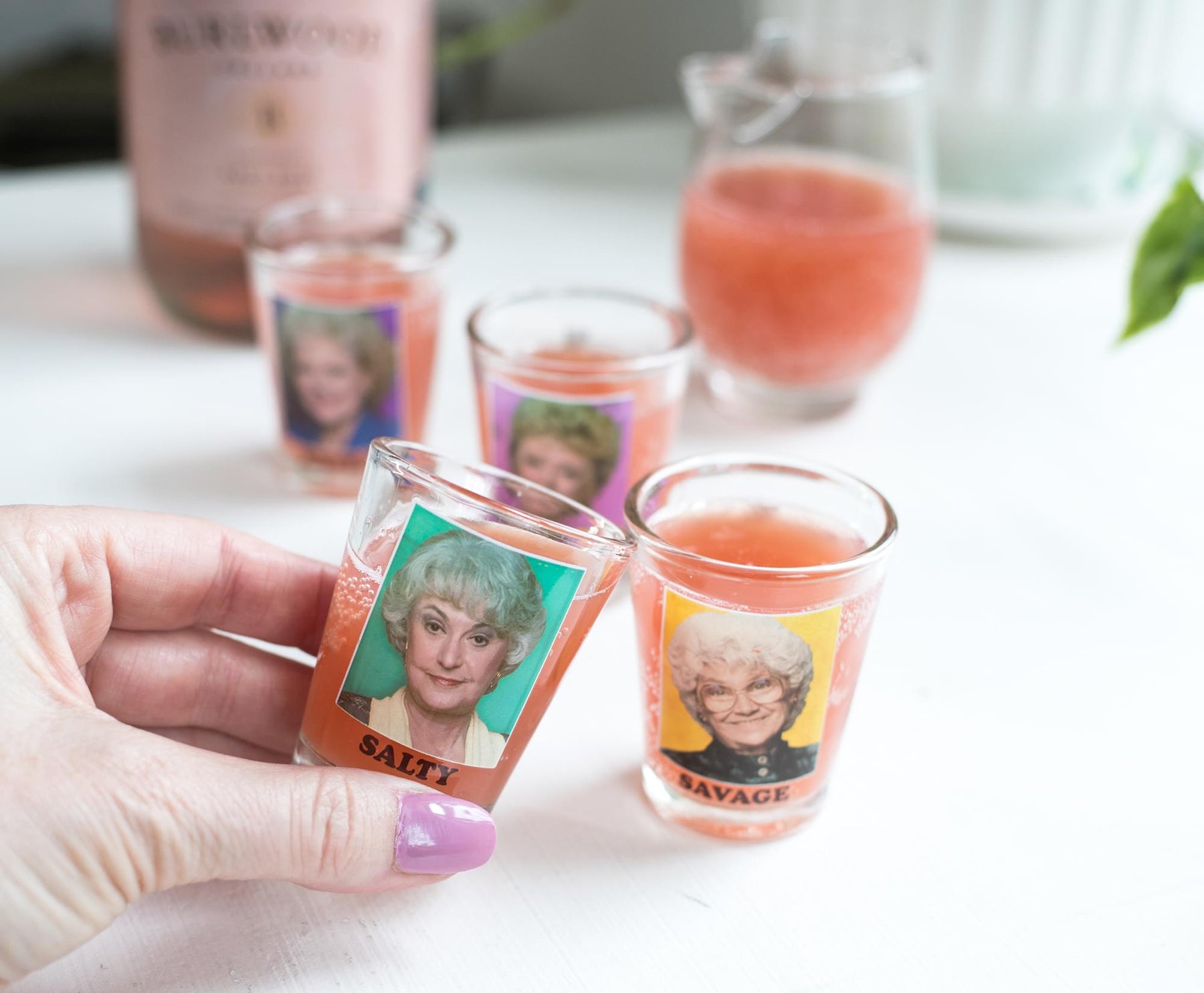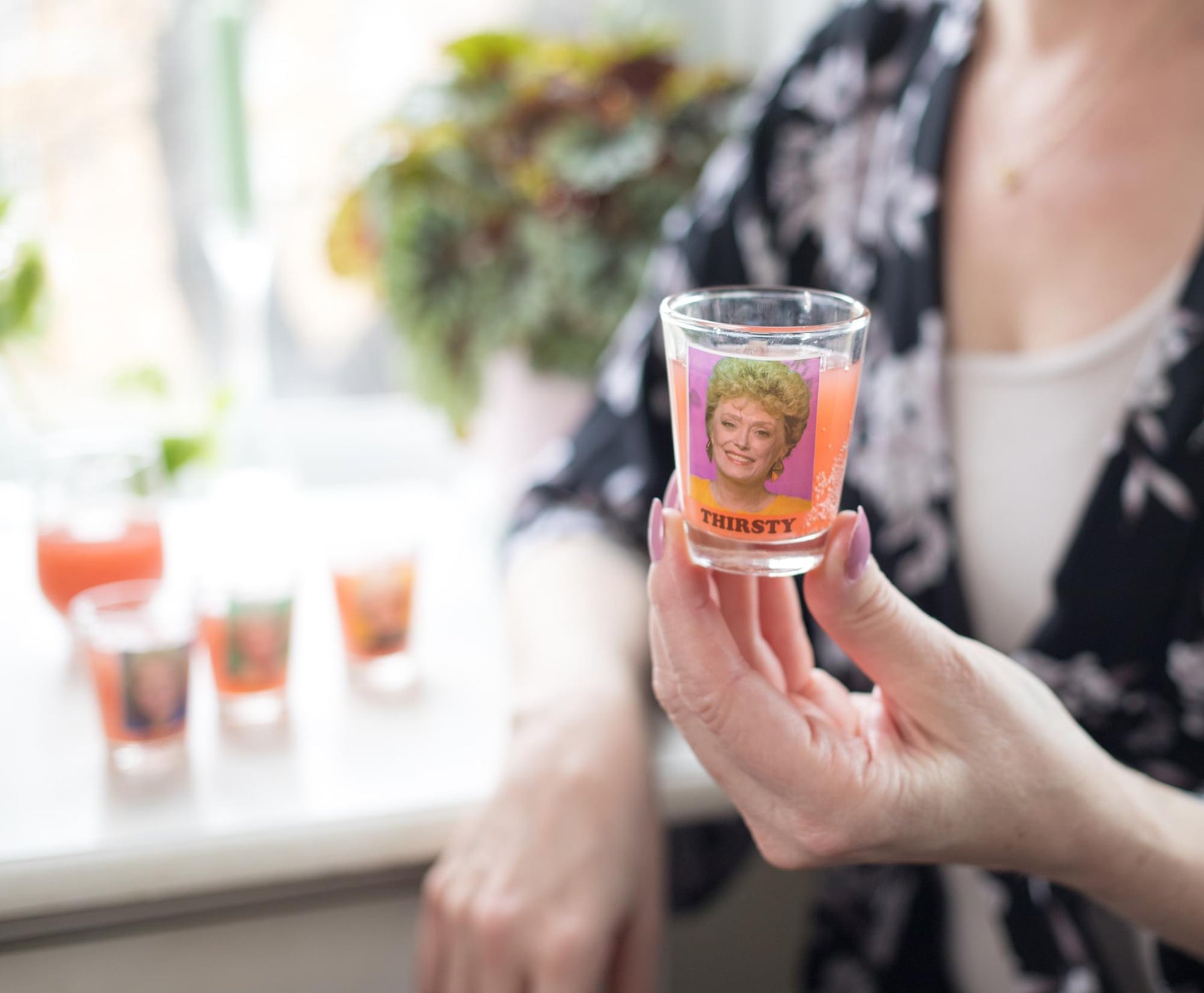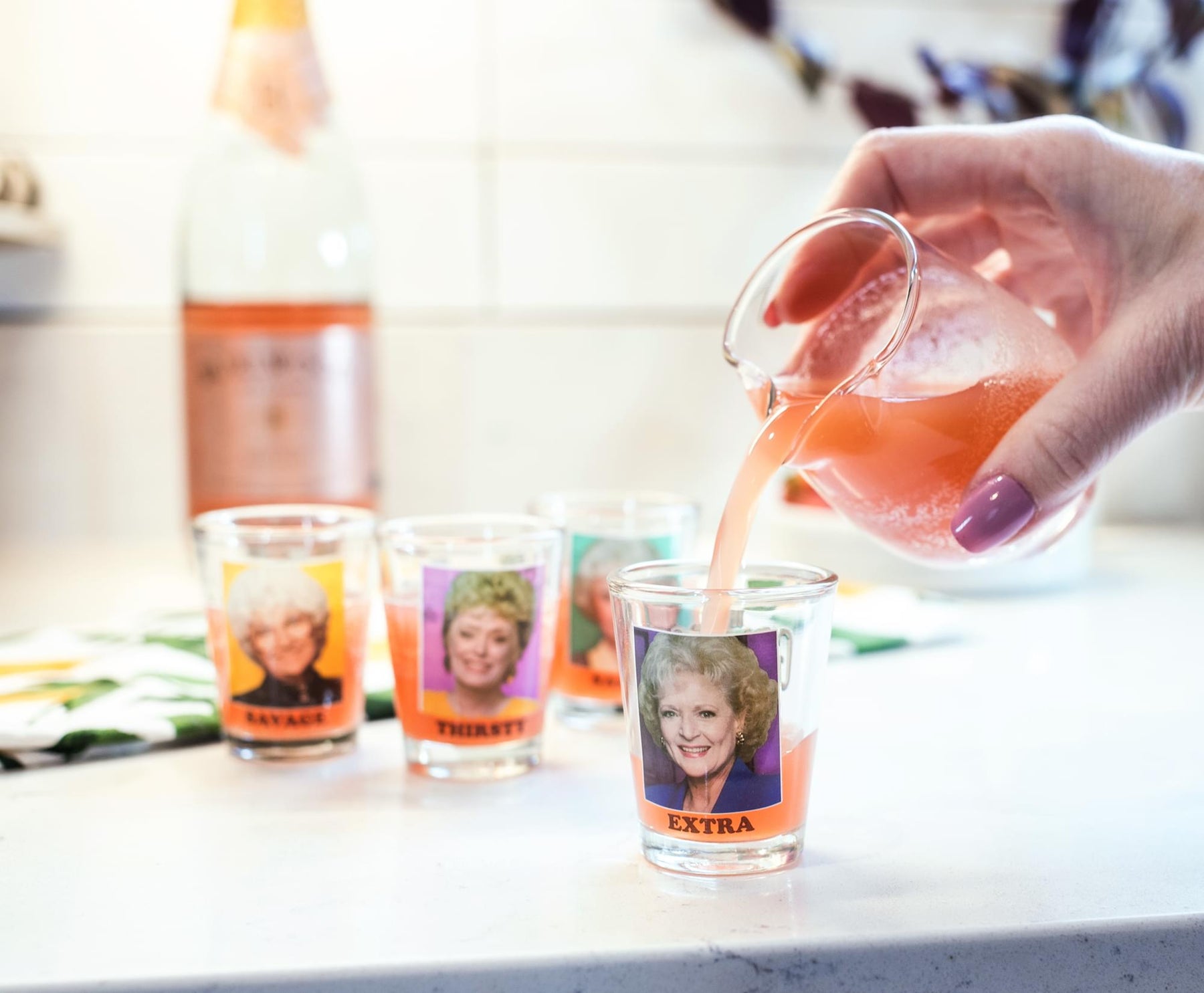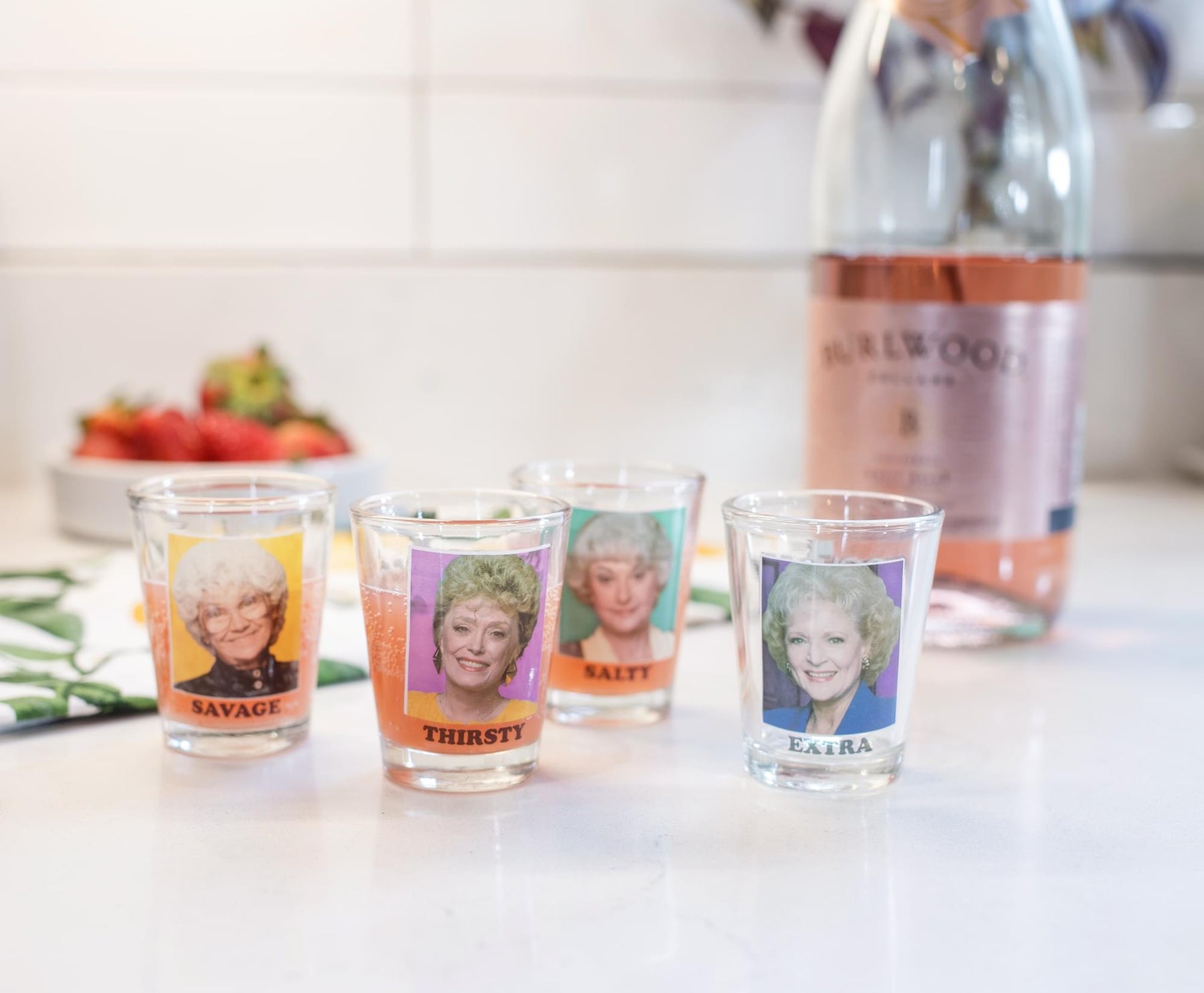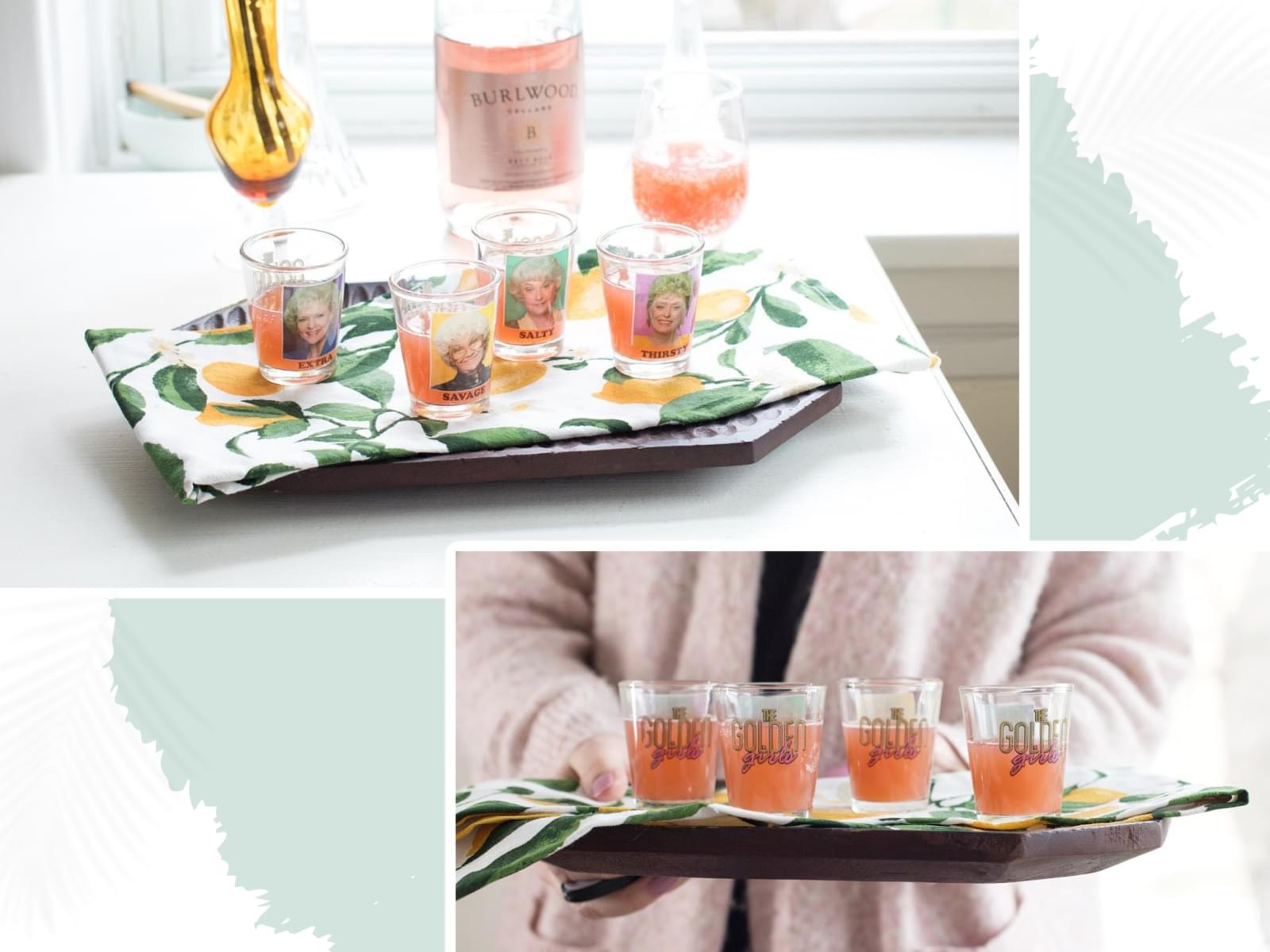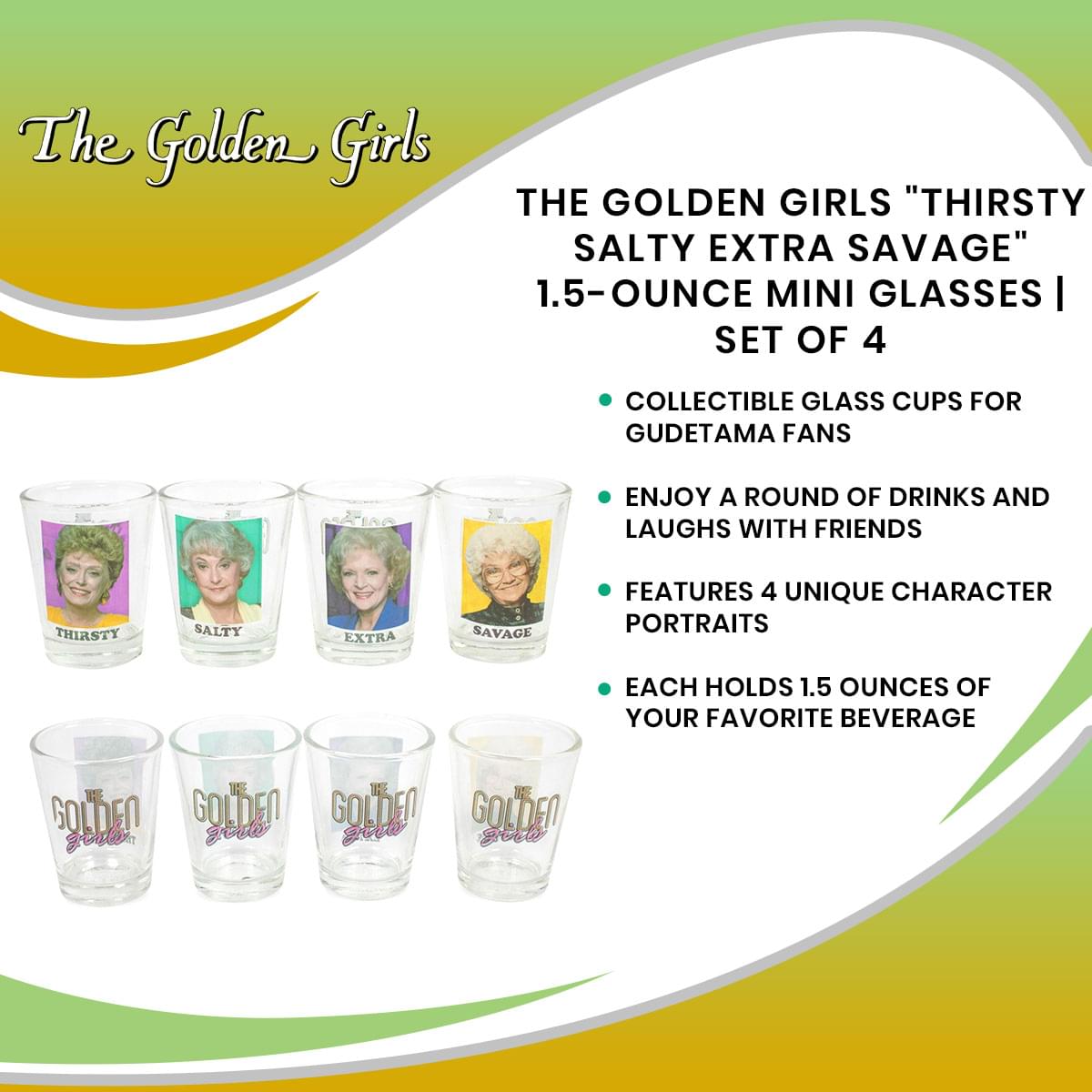 The Golden Girls "Thirsty Salty Extra Savage" 1.5-Ounce Mini Glasses | Set Of 4
Trendsetting Drinkware: Enjoy a laugh with this mini glass set from The Golden Girls. Inspired by the popular '80s comedy, this 4-piece collection is a must-have for any fan's home kitchen.
Fun Design: Based on the comedic foursome, each glass cup has The Golden Girls logo on one side and a character portrait on the other side. Includes Dorothy (Salty), Rose (Extra), Blanche (Thirsty), and Sophia (Savage).
Generous Size: Standing at 2.5 inches tall, each mini glass cup holds approximately 1.5 fluid ounces of your favorite beverage. The quality design features a classic, easy-to-hold shape.
Premium Construction: Stay golden with this BPA-free glassware set, featuring a durable build for for everyday use. For the best care, hand-wash only. Not safe for microwave or dishwasher.
Makes A Great Gift: Turn up the sass with these officially licensed Golden Girls mini glasses. For those who enjoy fun and good humor, this 4-piece drinkware set makes a "golden" addition to any home bar.
STAY GOLDEN WITH EVERY SIP
Raise a toast to your favorite ladies of comedy with this Golden Girls mini glass 4-pack.
Inspired by the classic '80s TV sitcom, this sassy drinkware set features four unique character designs, including portraits of Dorothy, Rose, Blanche, and Sophia. We could chat about these leading ladies all day over a slice of cheesecake, but we settled for describing each of them in a single word instead. To complete the design in true "golden" fashion, this witty foursome is designated as Salty, Extra, Thirsty, and Savage on each glass cup, respectively.
DRINK UP YOUR FANDOM
Don't spend time pondering whether a glass is half empty or half full. Just be like Sophia and drink whatever's in the glass. You can enjoy all of your favorite beverages with these 1.5-ounce mini glasses. Even better, you can take a shot every time these wisecrackers make you laugh.
Raise a toast to the iconic queens of comedy with this officially licensed Golden Girls mini glass set. This trendsetting drinkware makes the perfect addition to any friendly get-together or Golden Girls marathon.
CARE INSTRUCTIONS
Hand-wash only
Not microwave safe
Not dishwasher safe