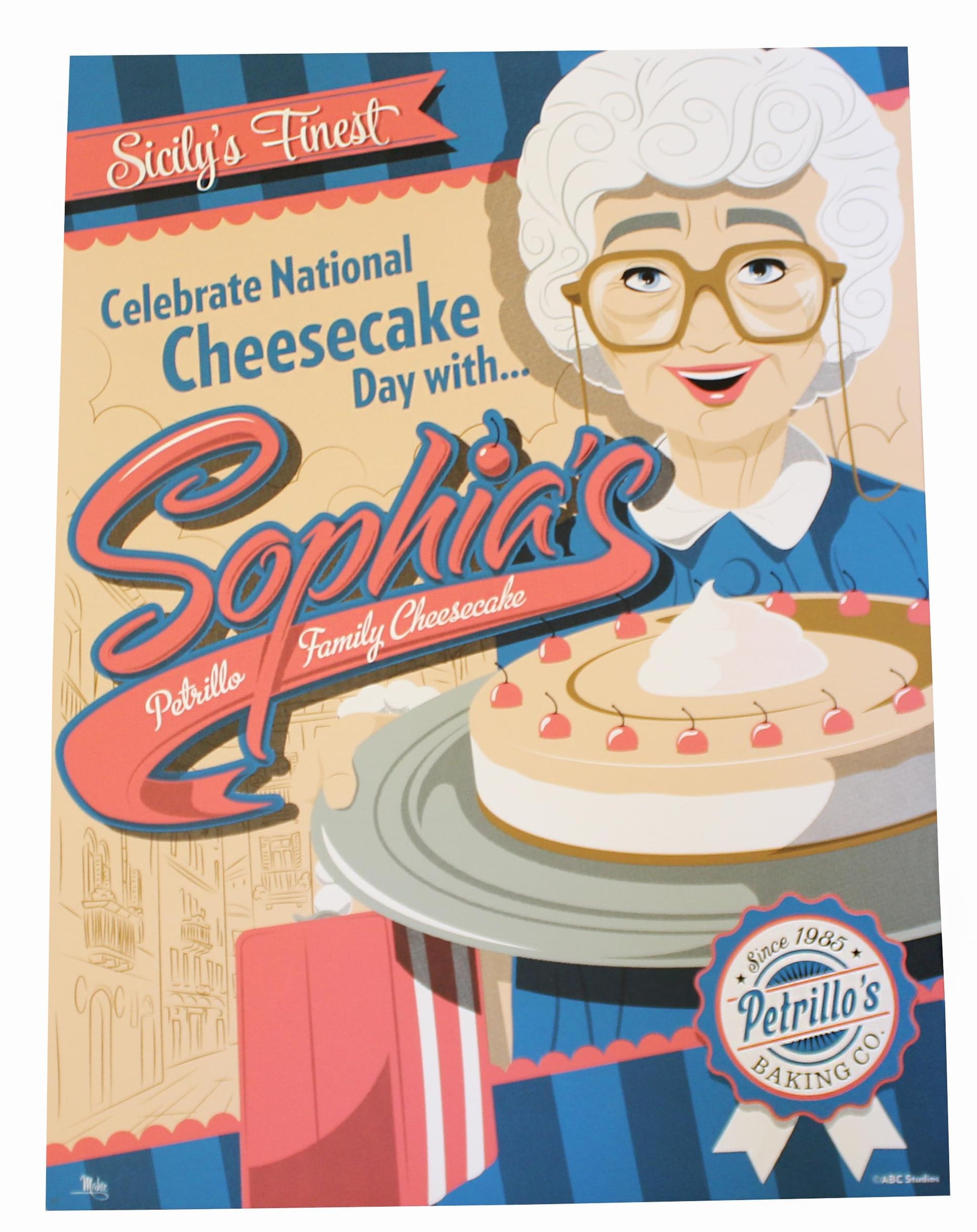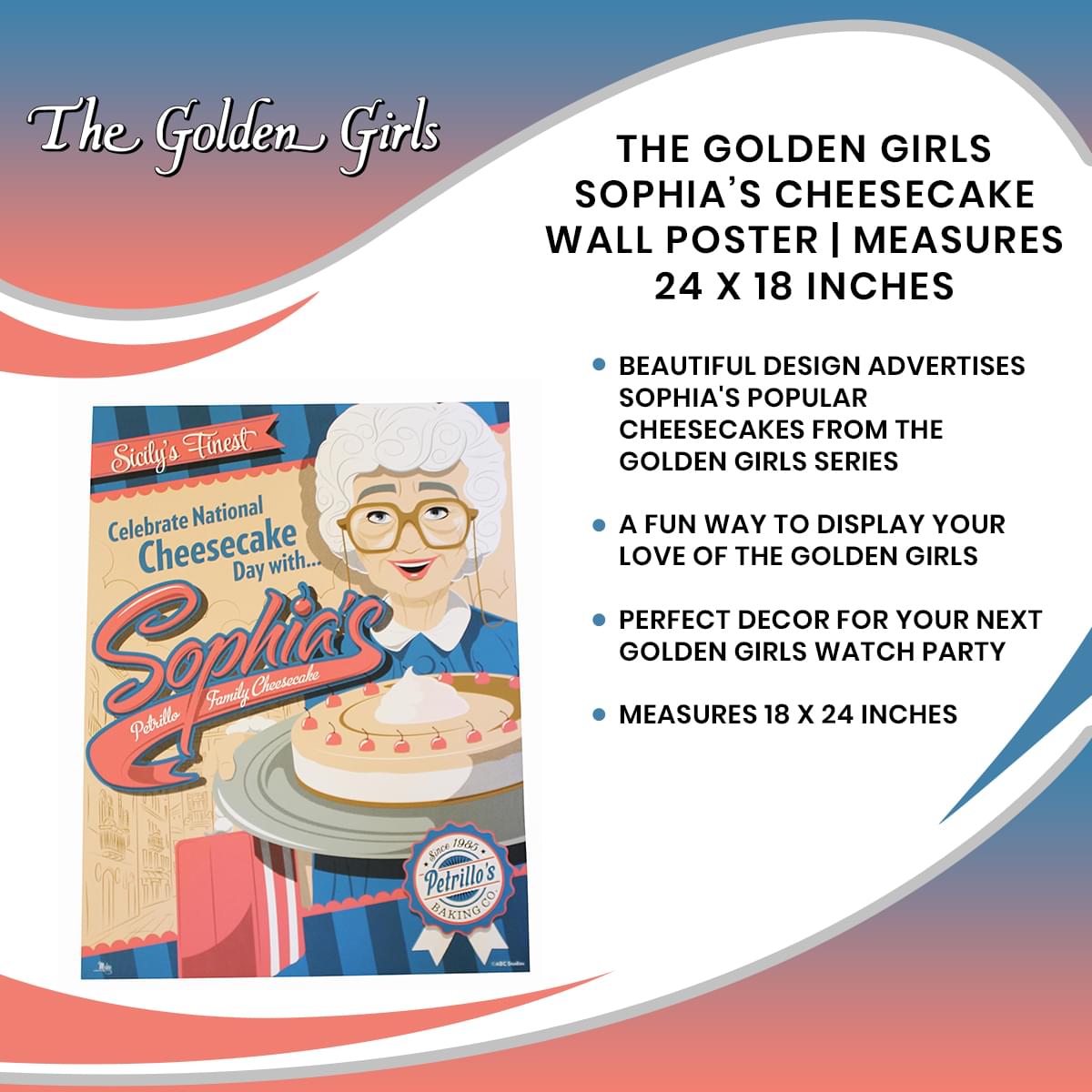 The Golden Girls Sophia's Cheesecake Wall Poster | Measures 24 x 18 Inches
THEY LAUGH, THEY CRY, THEY EAT: The craving for cheesecake has returned as in many moments featured in the Golden Girls series. No matter the question, cheesecake was always the answer. Celebrate the Golden Girls cheesecake craze with this unique poster!
THE START OF A BEAUTIFUL FRIENDSHIP: If there's one thing that solidifies the friendship between the Golden Girls, it's a delicious cheesecake. Sophia often baked some of the best cheesecakes the girls would have. Now you can showcase those moments with this collectible poster!
SOPHIA'S CHEESECAKE MEETS HOME DECOR: Measuring 24 x 18 inches, this retro-style Golden Girls poster features a characterization of Sophia holding a freshly baked cheesecake celebrating National Cheesecake Day!
DECORATE YOUR HOME OR KITCHEN: For the Golden Girls fanatics, this poster will serve as a beautiful addition to your collection of other Golden Girls home decor items! Celebrate your love for these hilarious ladies and their unofficial 5th roommate, cheesecake!
OFFICIAL GOLDEN GIRLS COLLECTIBLE: Fans and collectors of all things Golden Girls will enjoy having this officially licensed Golden Girls poster in their collection of other Golden Girls treasures! Grab yours today!
LET YOUR TROUBLES MELT AWAY
With their resilient friendship and commitment towards one another, the Golden Girls have always supported each other through the best and worst times. Each major moment in their lives has almost always been talked through with cheesecake. These rambunctious ladies love cheesecake almost as much as they love their sassy and witty comments. Now their love for this tasty treat has been immortalized in the form of this retro designed poster featuring Sophia. Sophia happened to bake many cheesecakes for the girls and would do so using her famous Petrillo family recipe! Now you can celebrate your love for the Golden Girls, cheesecake, and National Cheesecake Day all with one poster!
BRING HOME THE GOLDEN GIRLS
Measuring 24 x 18 inches, this Golden Girls poster will make the perfect bit of home decor! Add some sassy style to your kitchen, living room, or your collection of rare Golden Girls treasures! However you decide to use this hilarious poster, it's nearly guaranteed to bring a smile to your face each time you look at it. Enjoy the comedic gold that is the Golden Girls series and bring home this poster to celebrate your passion for the hit sitcom!
Read All About It on Our Blog
Trending Geek