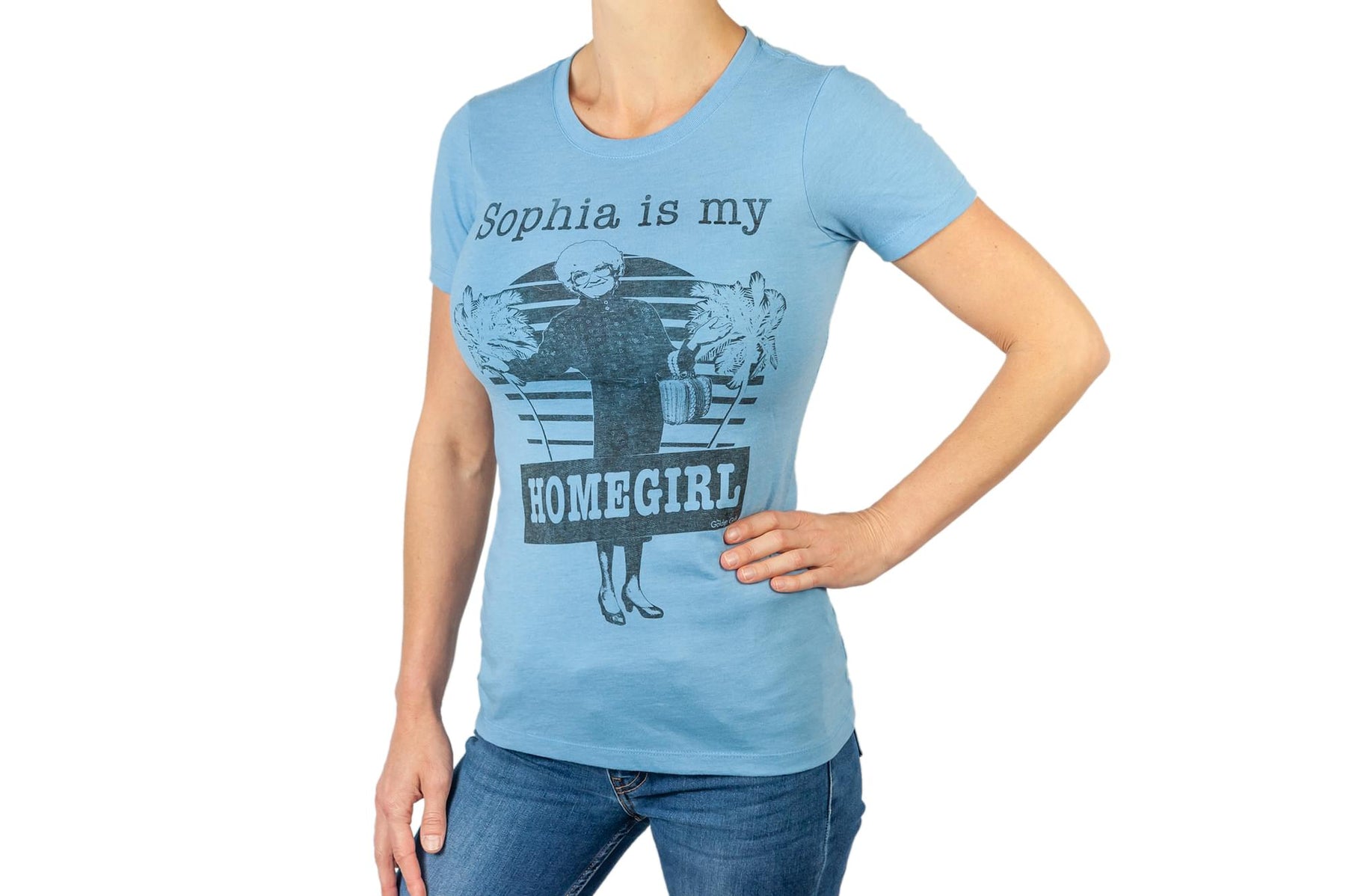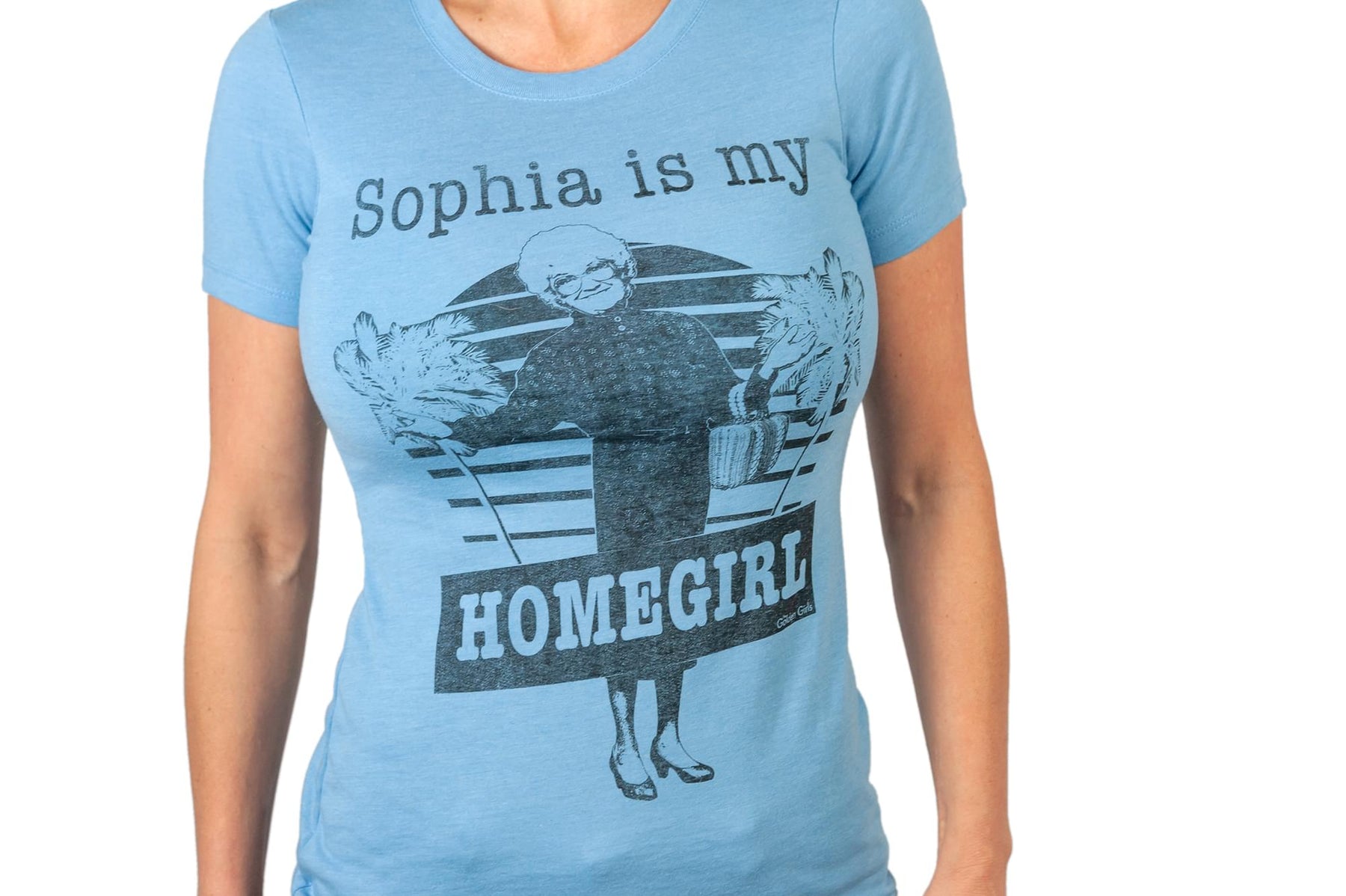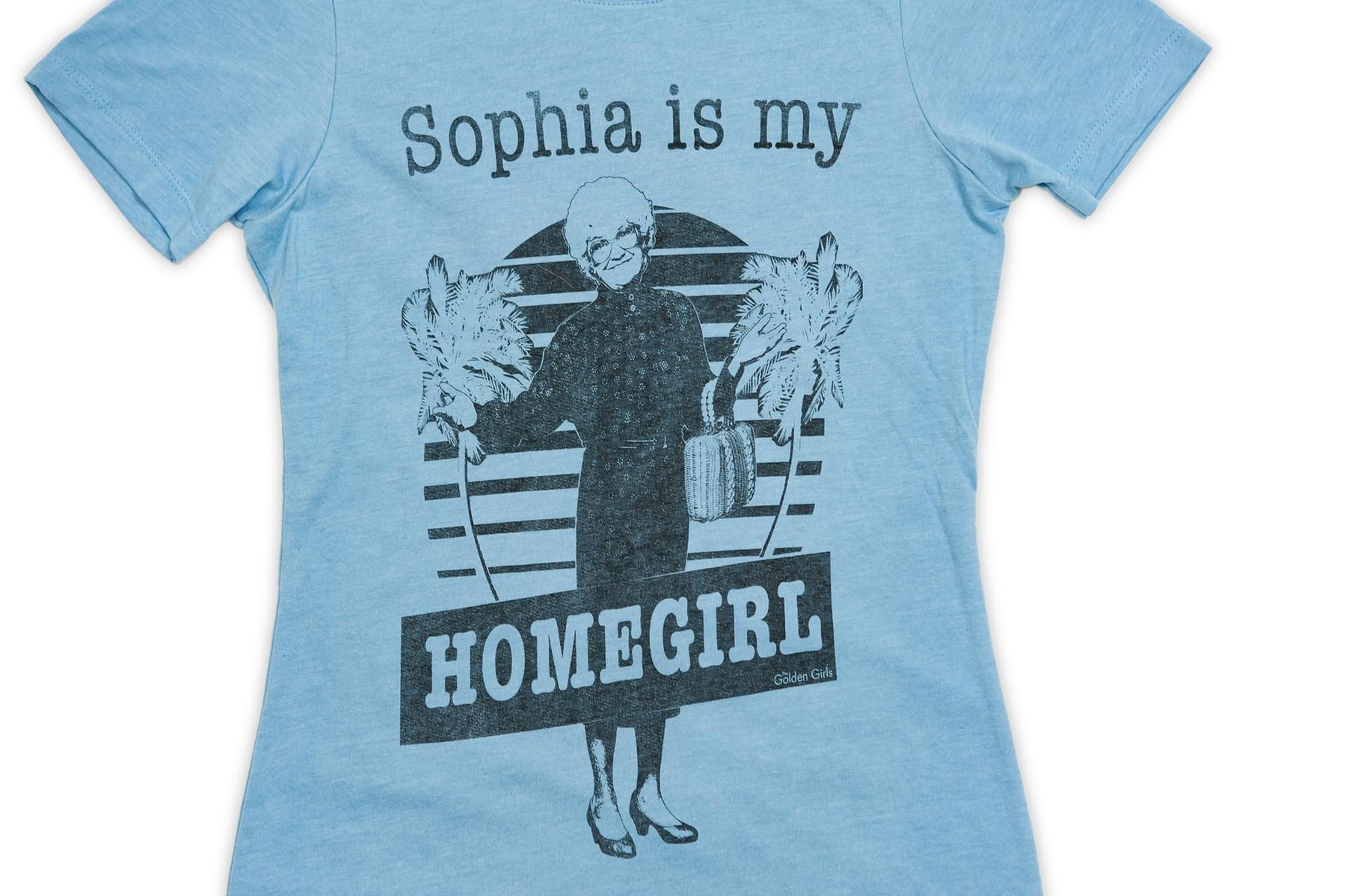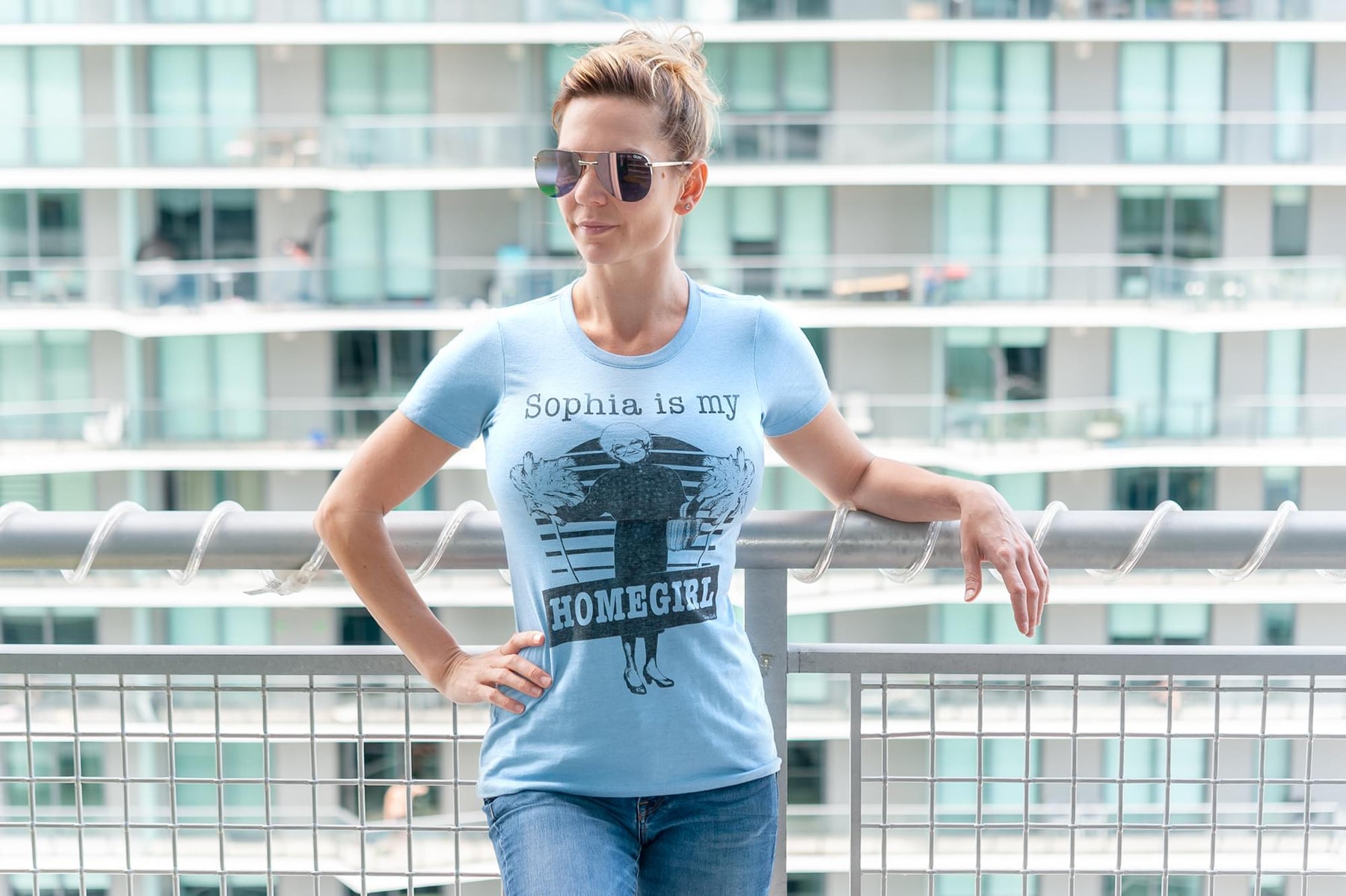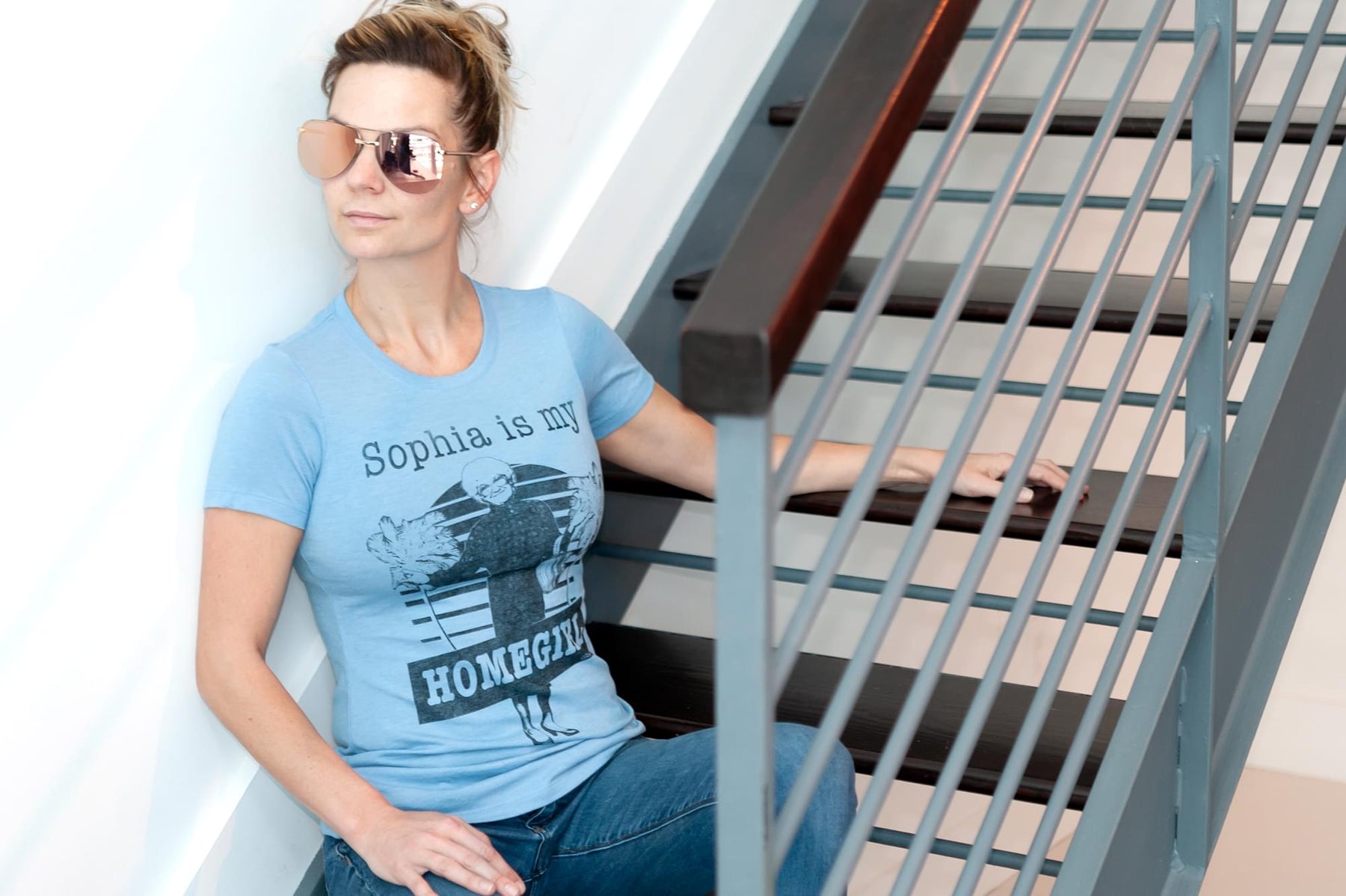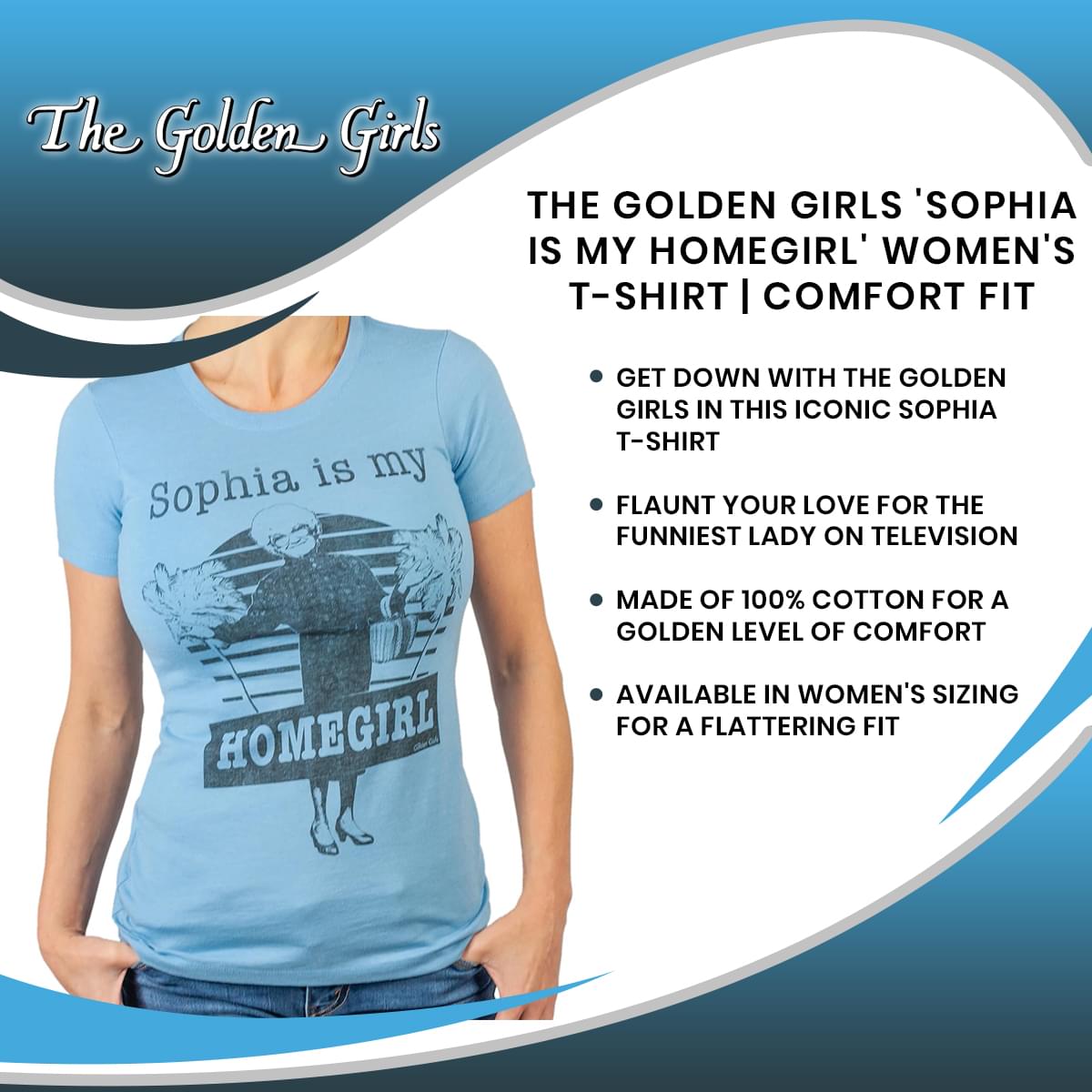 The Golden Girls 'Sophia Is My Homegirl' Women's T-Shirt | Comfort Fit
EVERYONE LOVES SOPHIA: The lovable matriarch of the house, no Golden Girls episode would be complete without Sophia! And how fun it would be to have a night on the town just the two of you, and cheesecake of course! Hang with your homegirl and take Sophia with you everywhere!
DESIGNED FOR GOLDEN GIRLS FANS: Patterned for female physique, this Golden Girls shirt is ideal for any fan of the series. Picture yourself wrapped in pure comfort each time you wear this beautifully styled Golden Girls fashion piece!
A GOLDEN LEVEL OF COMFORT: Crafted from 100% breathable and sturdy cotton, this stylish Golden Girls t-shirt is designed for comfort and longevity! Flaunt your Golden Girls obsessions for years to come!
FLAUNT YOUR GOLDEN GIRLS PASSION: No matter the occasion, there is never a bad time to show off your love for The Golden Girls! This Golden Girls shirt is the perfect sleep shirt, marathon-night shirt, or a just because shirt!
A MUST-HAVE FOR EVERY GOLDEN GIRLS FAN: The Golden Girls series is almost guaranteed to make you laugh about something! That is why fans across the globe simply adore the show. This shirt is meant for any fan who has ever cracked a smile because of these lovable and sassy ladies!
HANG WITH YOUR HOMEGIRL
Who hasn't dreamed of hitting the shopping malls with the quick-witted Sophia? Imagine the hilarity that would ensue. Picture the meme potential! Sophia seems to be the mother (or grandmother) that we all wish we could have! Now you can celebrate your love for this matriarch of funny in the form of this Golden Girls t-shirt! Featuring the text, "Sophia is my Homegirl" there is no better shirt to capture your passion for the Golden Girls series!
GIVE YOUR WARDROBE A GOLDEN MAKEOVER
If you're like us, the Golden Girls antics don't stop when the episode is over. Keep your love for the 4 queens of comedy alive by transforming your fashion into a Golden Girls beacon. Fans of the series will absolutely love this shirt tailored from 100% soft cotton. Flaunt your passion without apology because when golden is your style, it's impossible not to shine! Make Dorothy, Rose, Blanche, and Sophia proud and strut your stuff in a style that can only be achieved with the Golden Girls!
Read All About It on Our Blog
Trending Geek