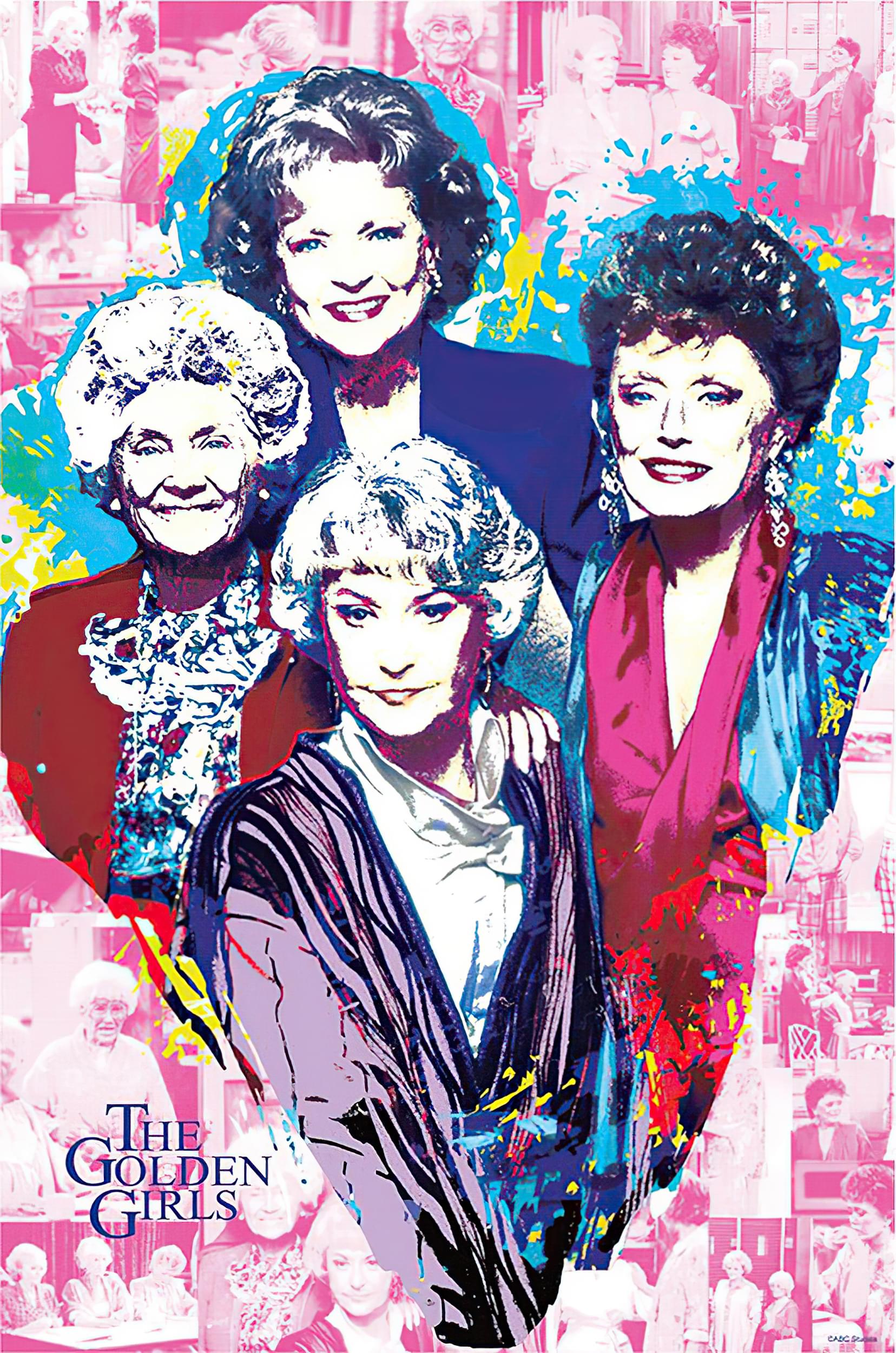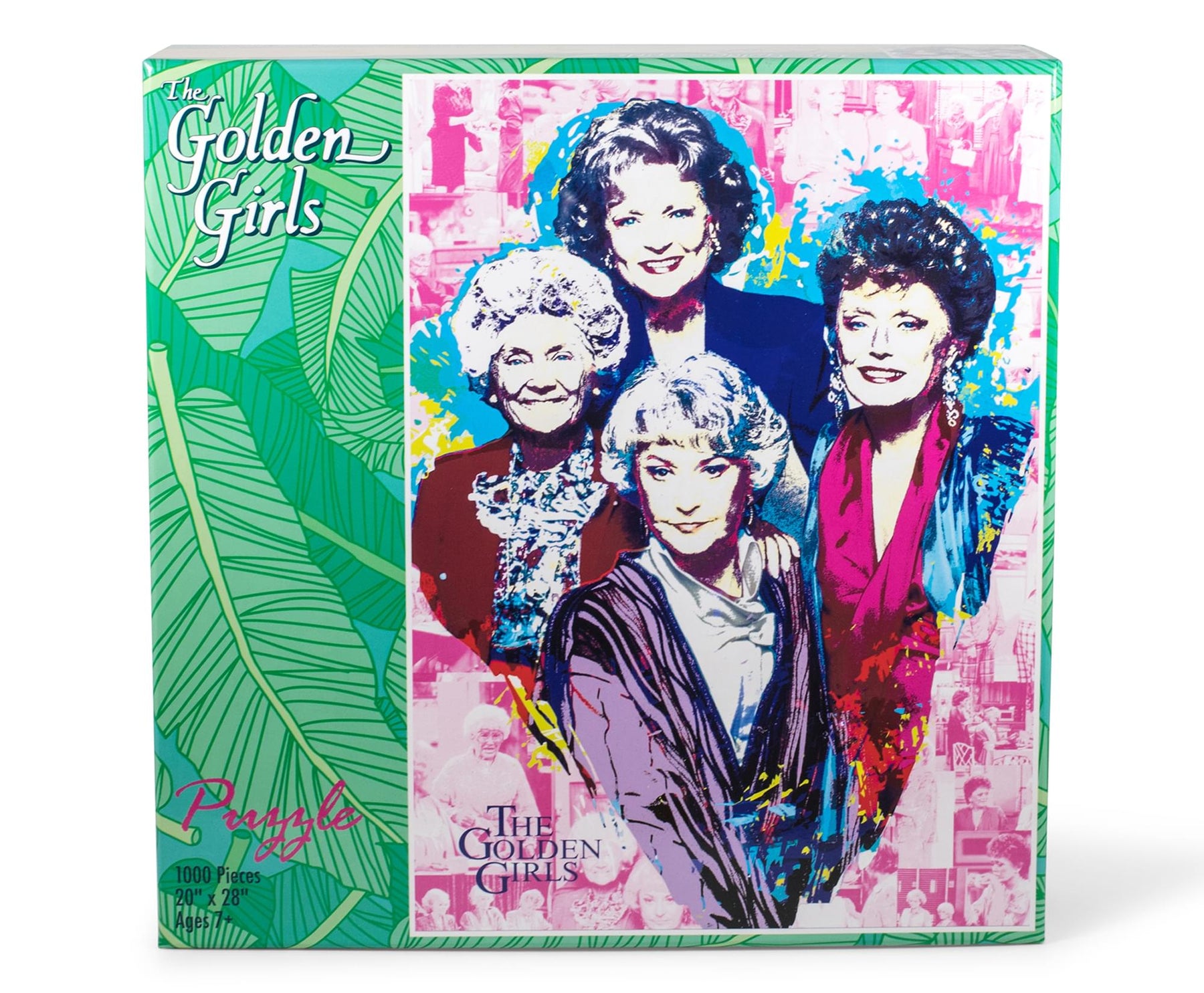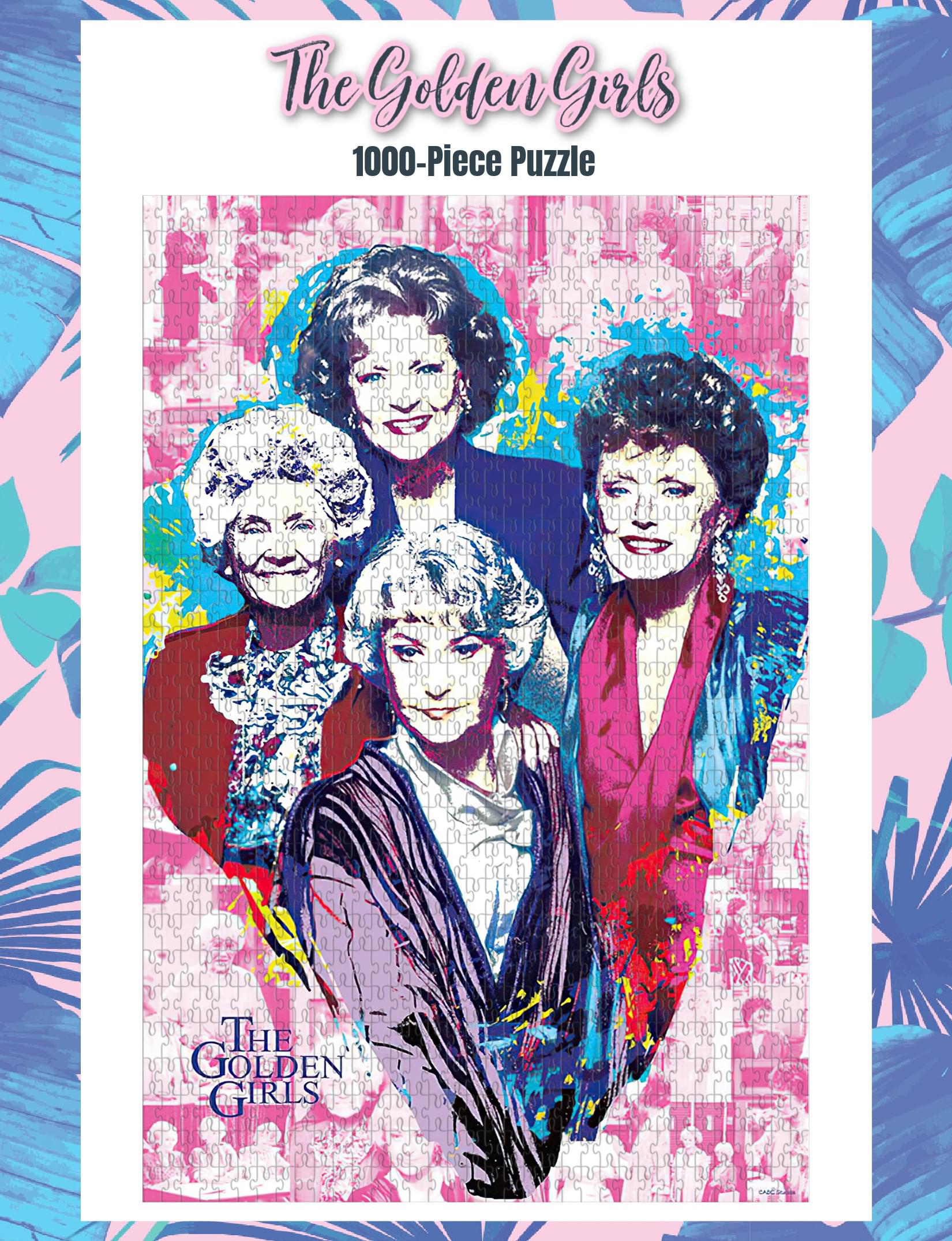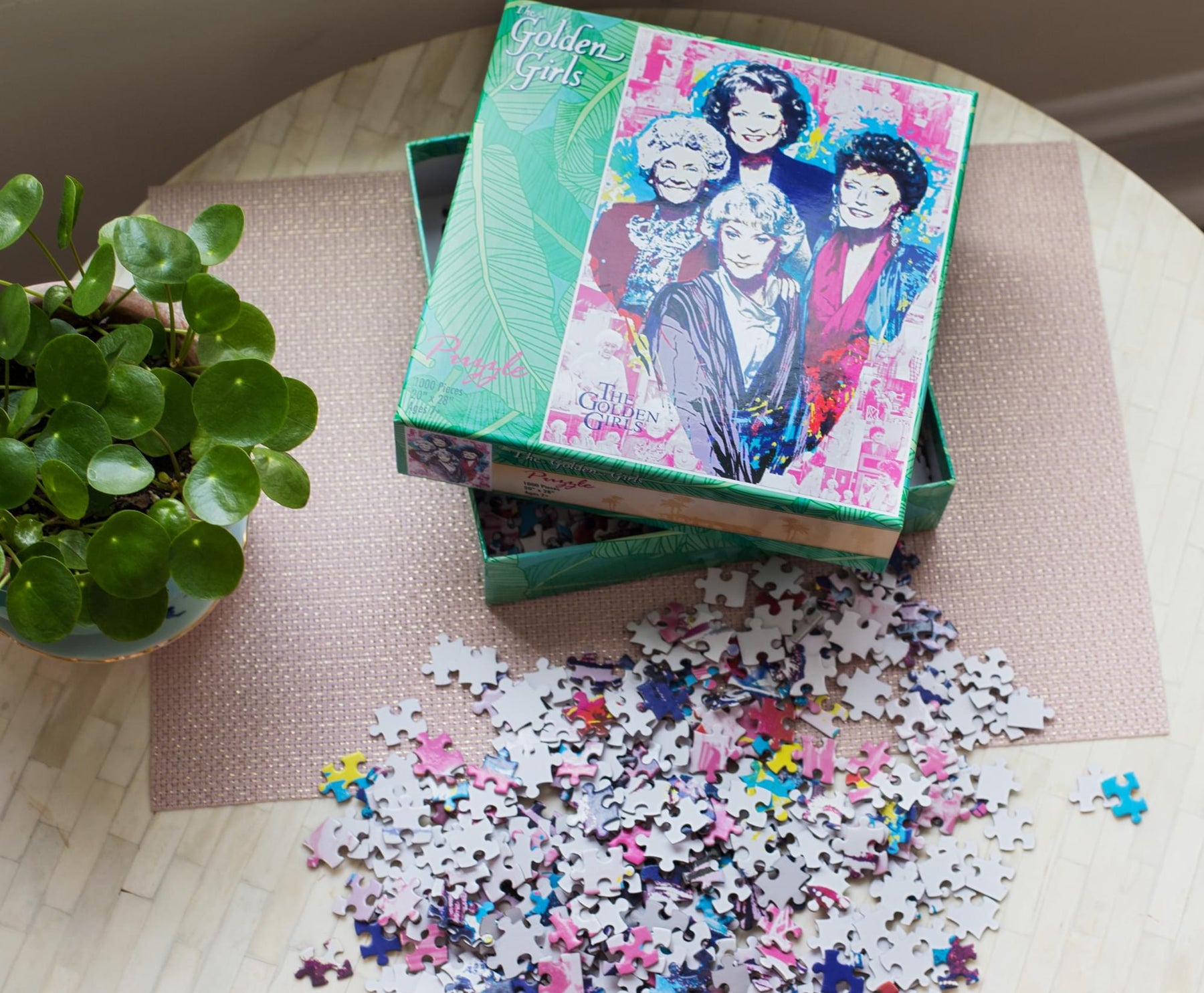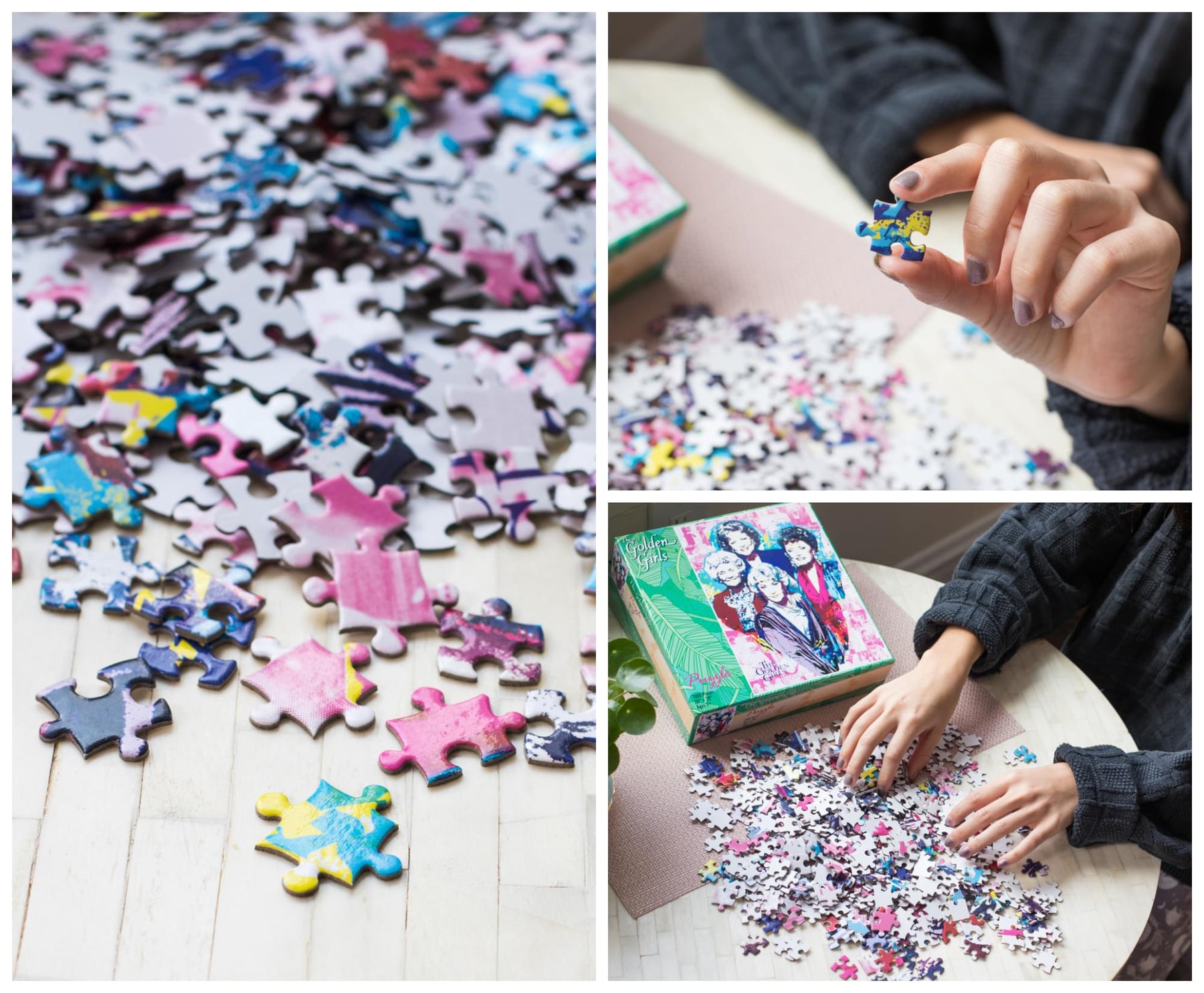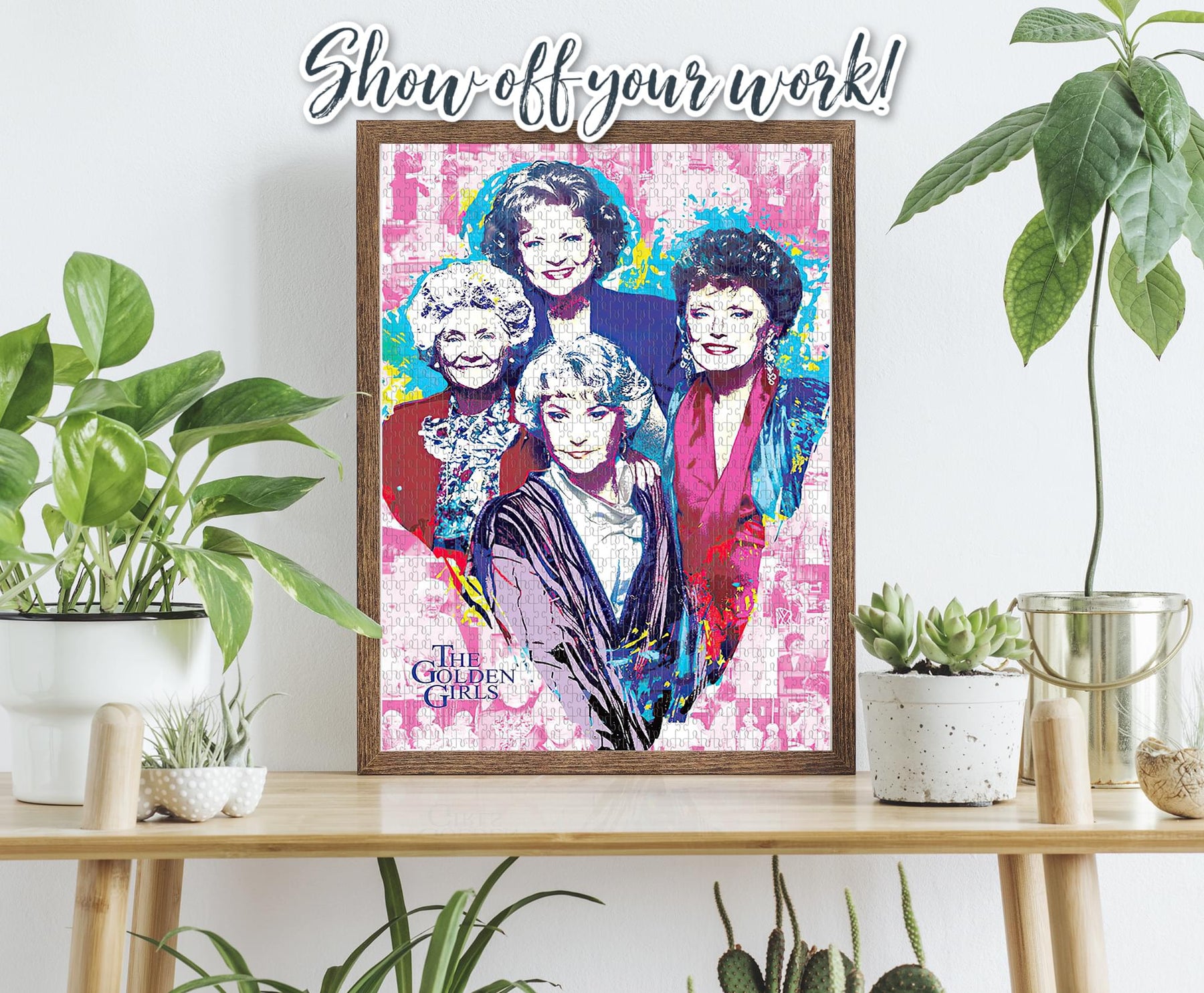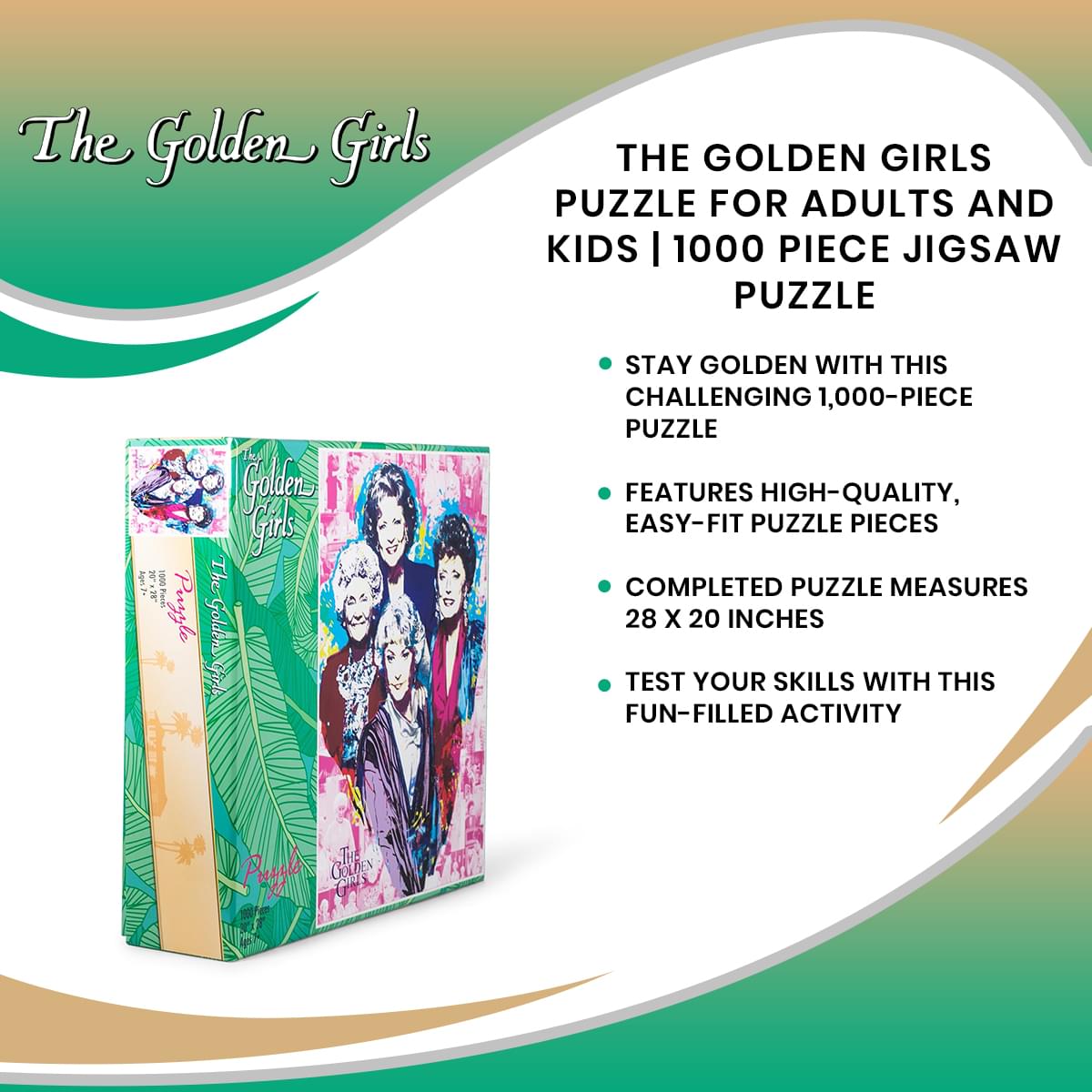 The Golden Girls Puzzle For Adults And Kids | 1000 Piece Jigsaw Puzzle
Fun Challenge: Don't leave braincells all over the Eastern Seaboard. Hone your cognitive skills with this retro Golden Girls puzzle, featuring a colorful and stylistic design of the '80s foursome. Have fun piecing together the classic TV assemble.
Premium Construction: Made of 100% recycled puzzle board, the durable material ensures high-quality construction to provide you with the best building experience. This dynamic 1000-piece puzzle features precision-cut pieces that snap together easily.
Cool Design: Inspired by the fabulous queens of comedy, the puzzle image features a retro-style design. Piece together a colorful collage of hilarious moments from The Golden Girls, which depicts a variety of iconic scenes throughout the series.
1000 Piece Puzzle: Assembled jigsaw puzzle measures 28 x 20 inches, making for an amazing display once completed. To keep everything organized, the jigsaw pieces are secured inside a bag and packaged in a full-color box showing the finished image.
Makes A Great Gift: Stay golden and boost your mood with a fun-filled puzzle challenge that will bring you hours of entertainment. Perfect for completing solo or in a group, this Golden Girls puzzle is an ideal gift for all occasions.
STAY GOLDEN

Turn up the sass with this funny Golden Girls puzzle, featuring a retro-style collage of iconic moments from the hit '80s sitcom. Measuring approximately 28 x 20 inches, the completed jigsaw puzzle makes for a fun statement piece. Ideal for putting on display once assembled, show off your masterpiece by framing it for everyone to see.
Inspired by the unforgettable wit and charisma of The Golden Girls, the retro-style puzzle is like taking a walk down memory lane with the queens of comedy. A large image of the hilarious foursome takes up a majority of the design, demanding your full attention in true Golden Girls fashion. The puzzle image features a colorful and stylistic design, depicting a fun collage in the backdrop that shows memorable moments from the classic comedy.
THE PERFECT FIT
Specially made from 100% recycled puzzle board material, the premium construction provides a top-quality building experience. The precision-cut jigsaw pieces are designed to snap easily into place, ensuring a satisfying and seamless interlocking fit.
You never have to worry about losing any pieces, which are safely secured inside a bag and packaged in a full-color box that shows you the finished image for solving. Host a family game night or make it a personal challenge to complete this Golden Girls puzzle solo.
Read All About It on Our Blog
Trending Geek