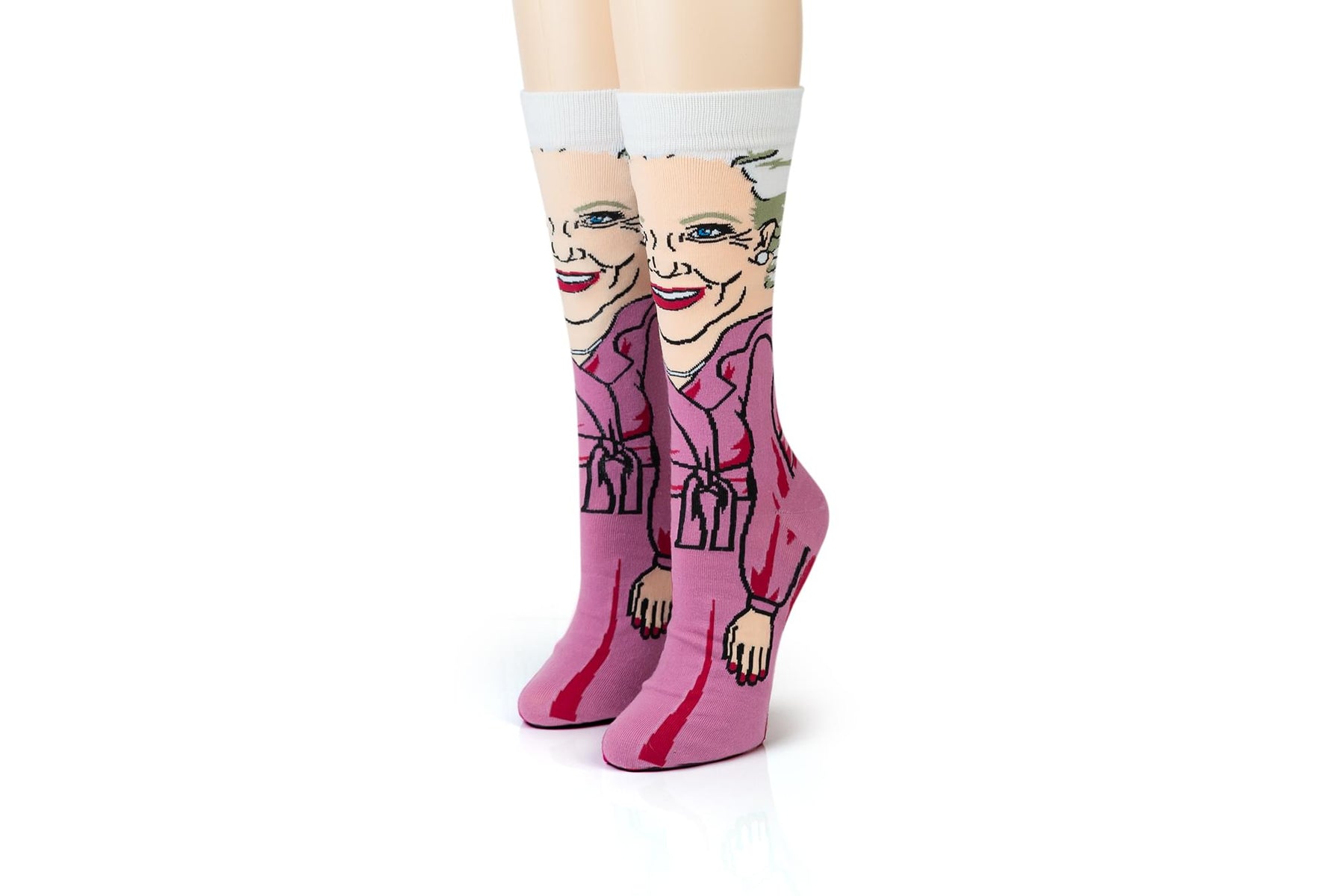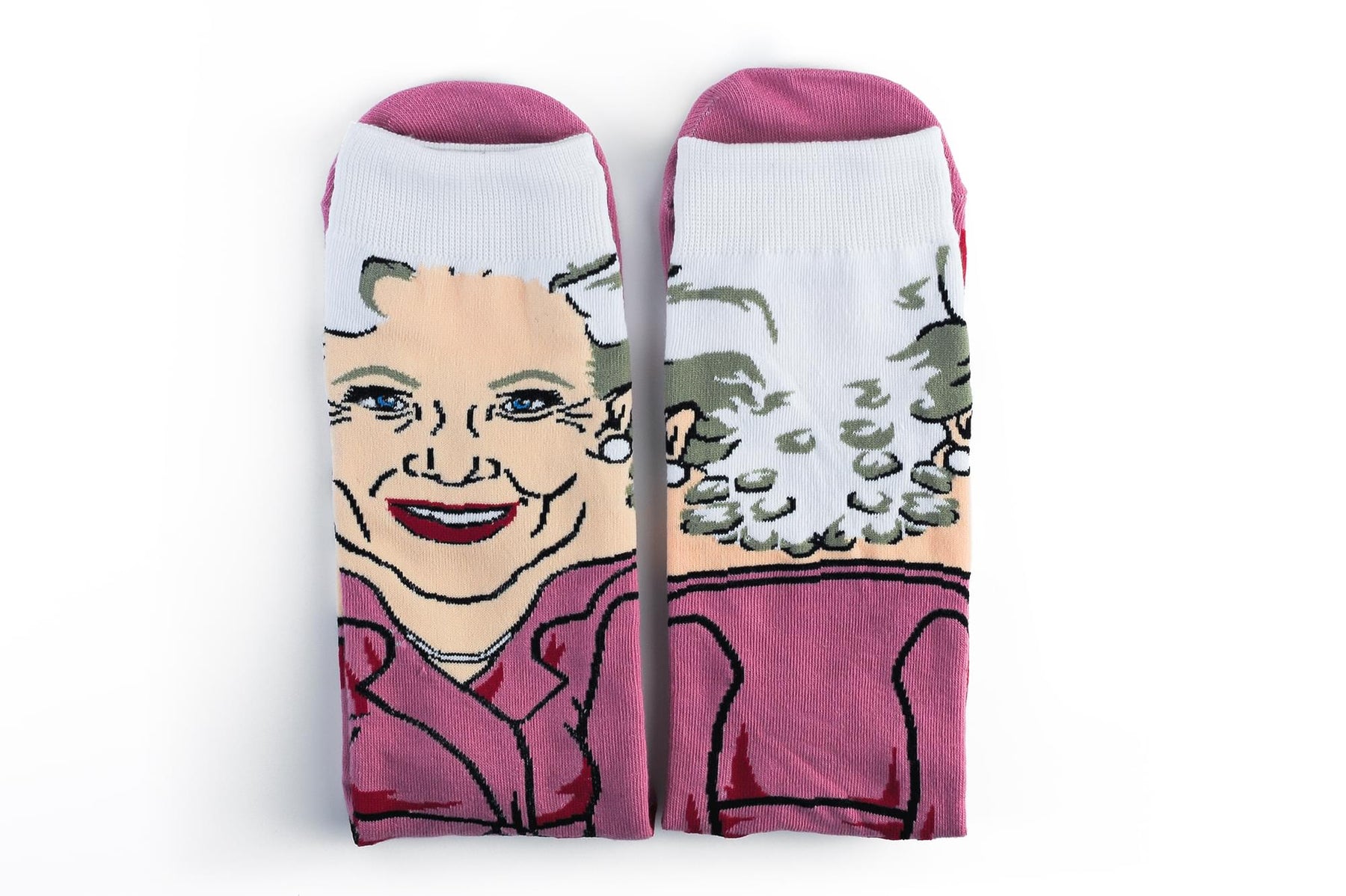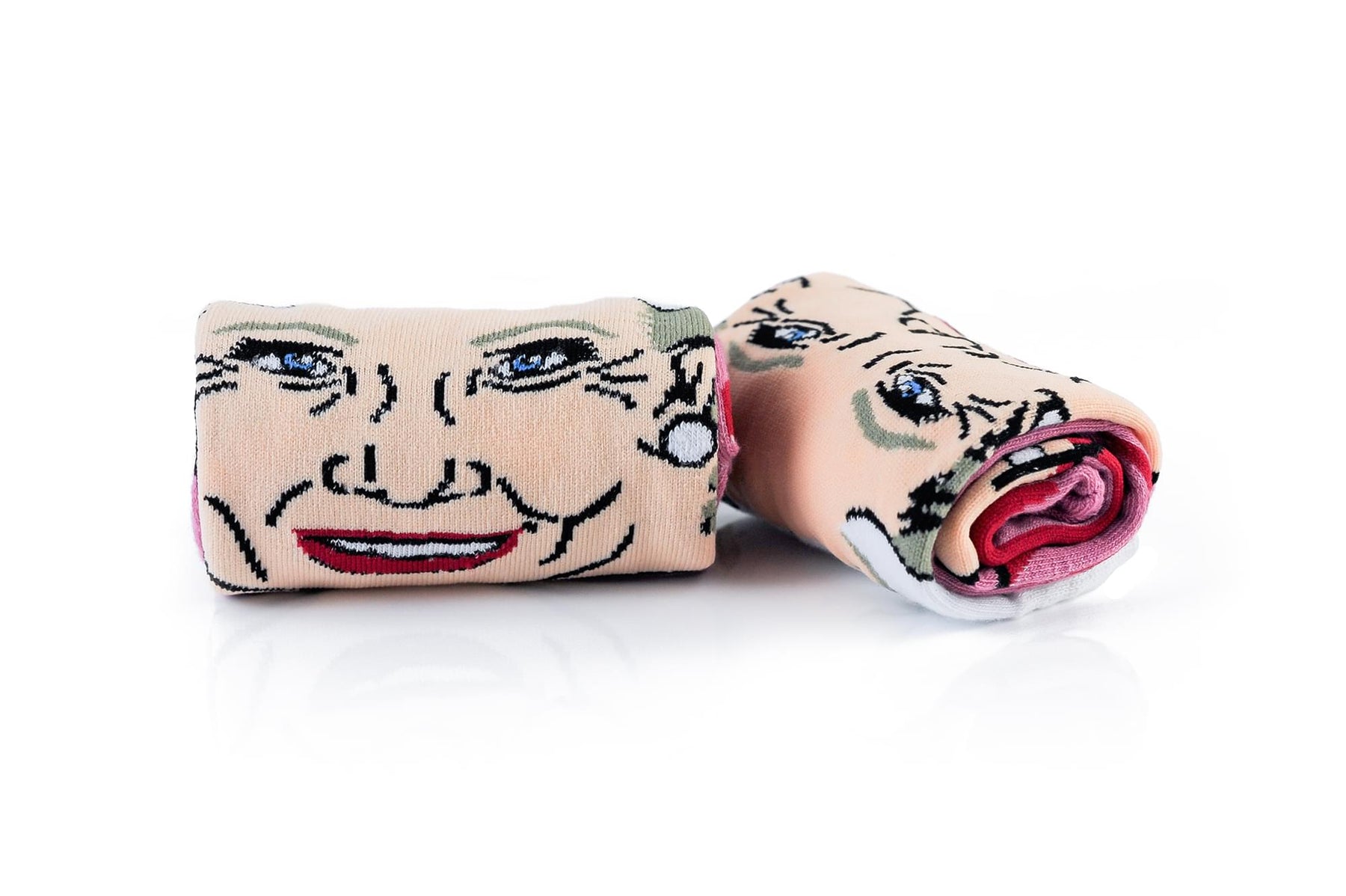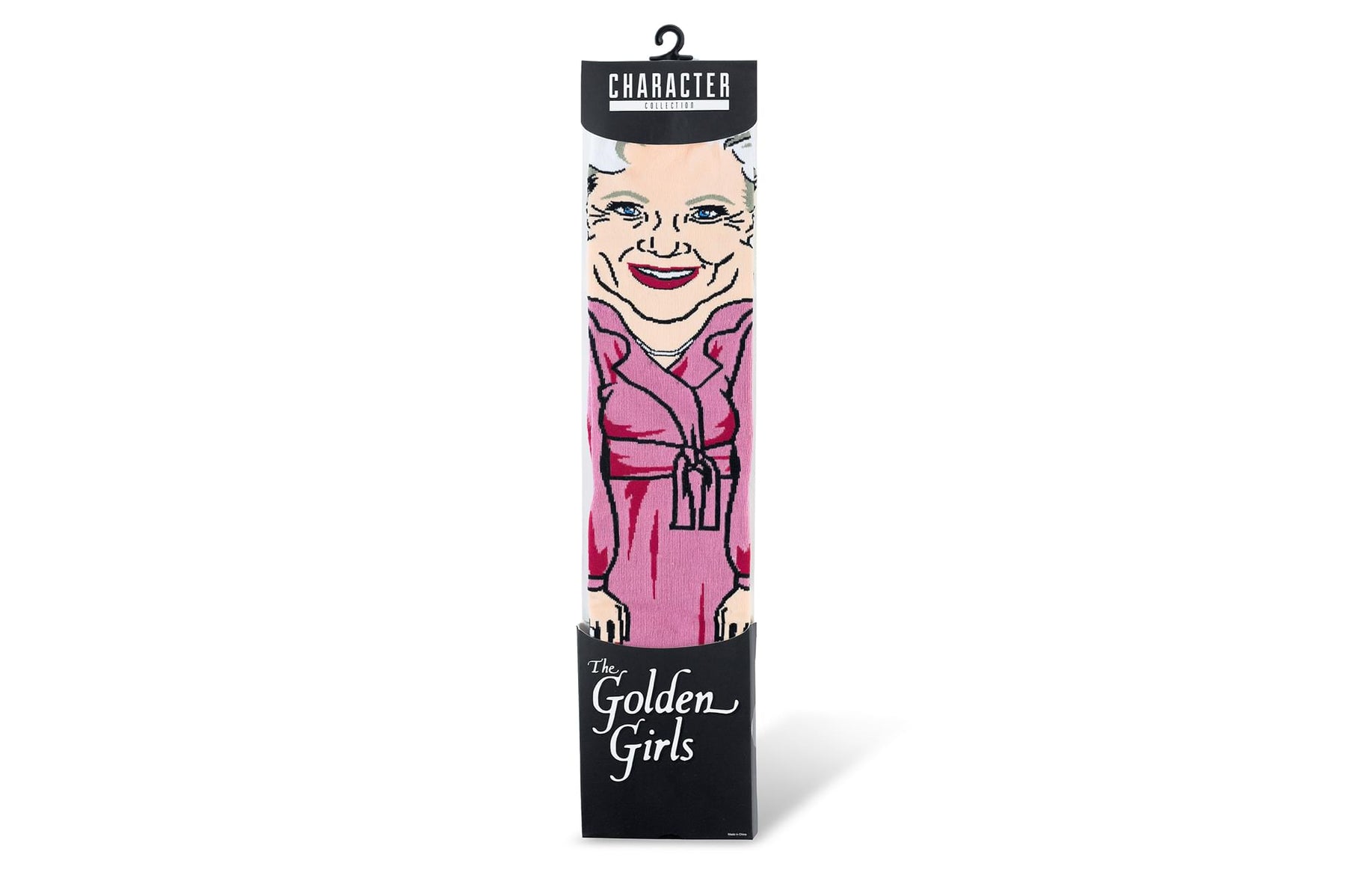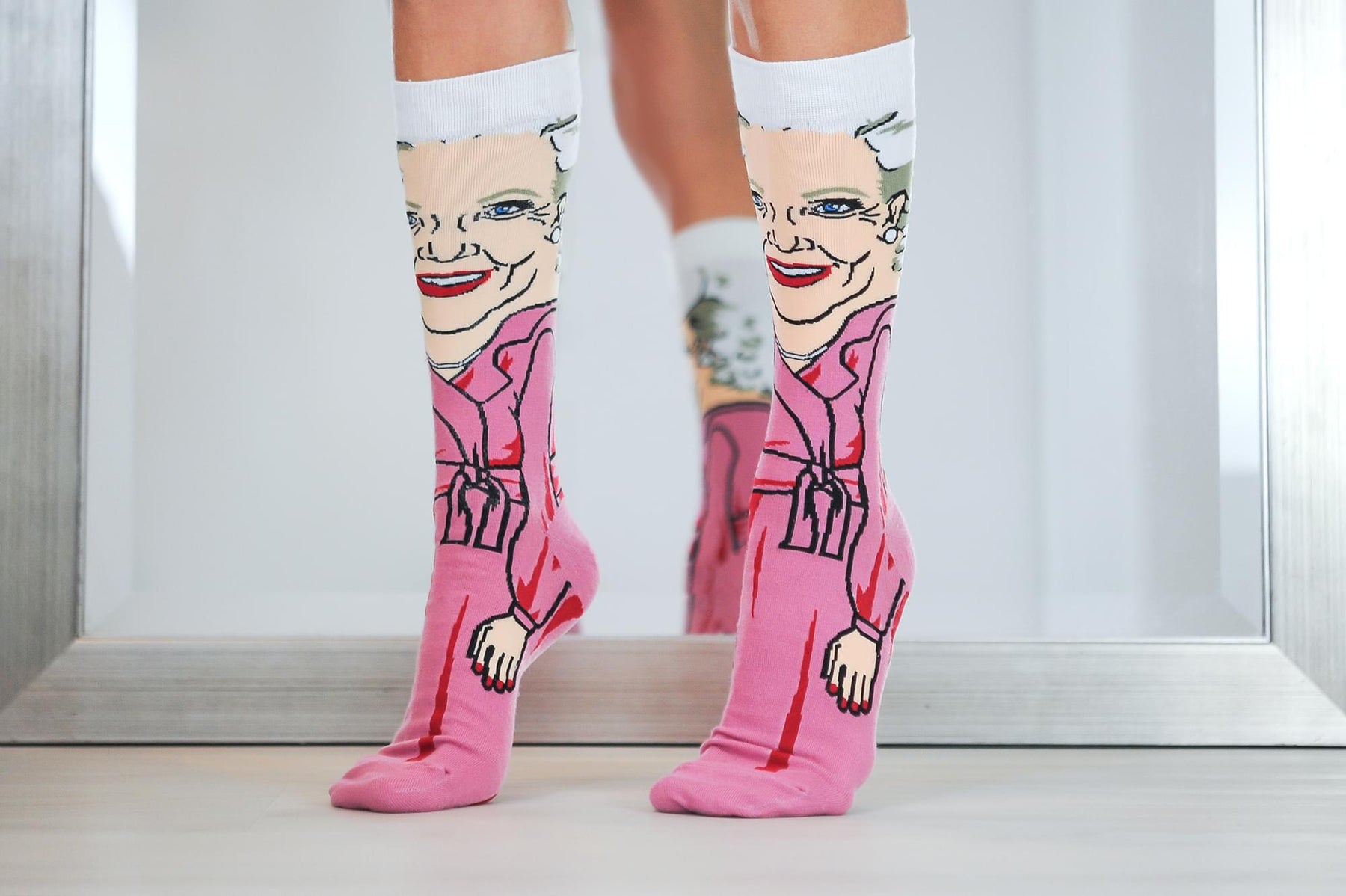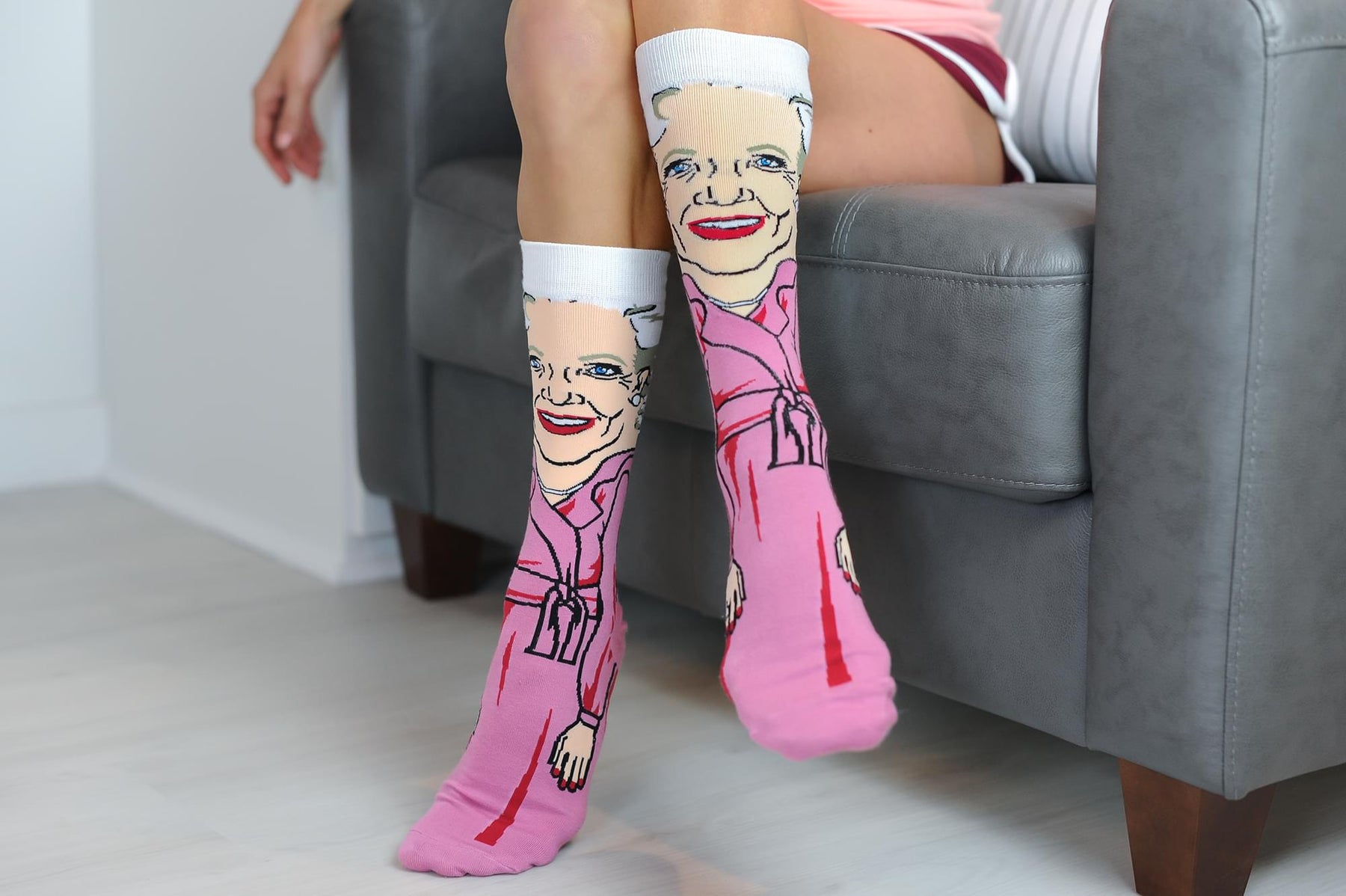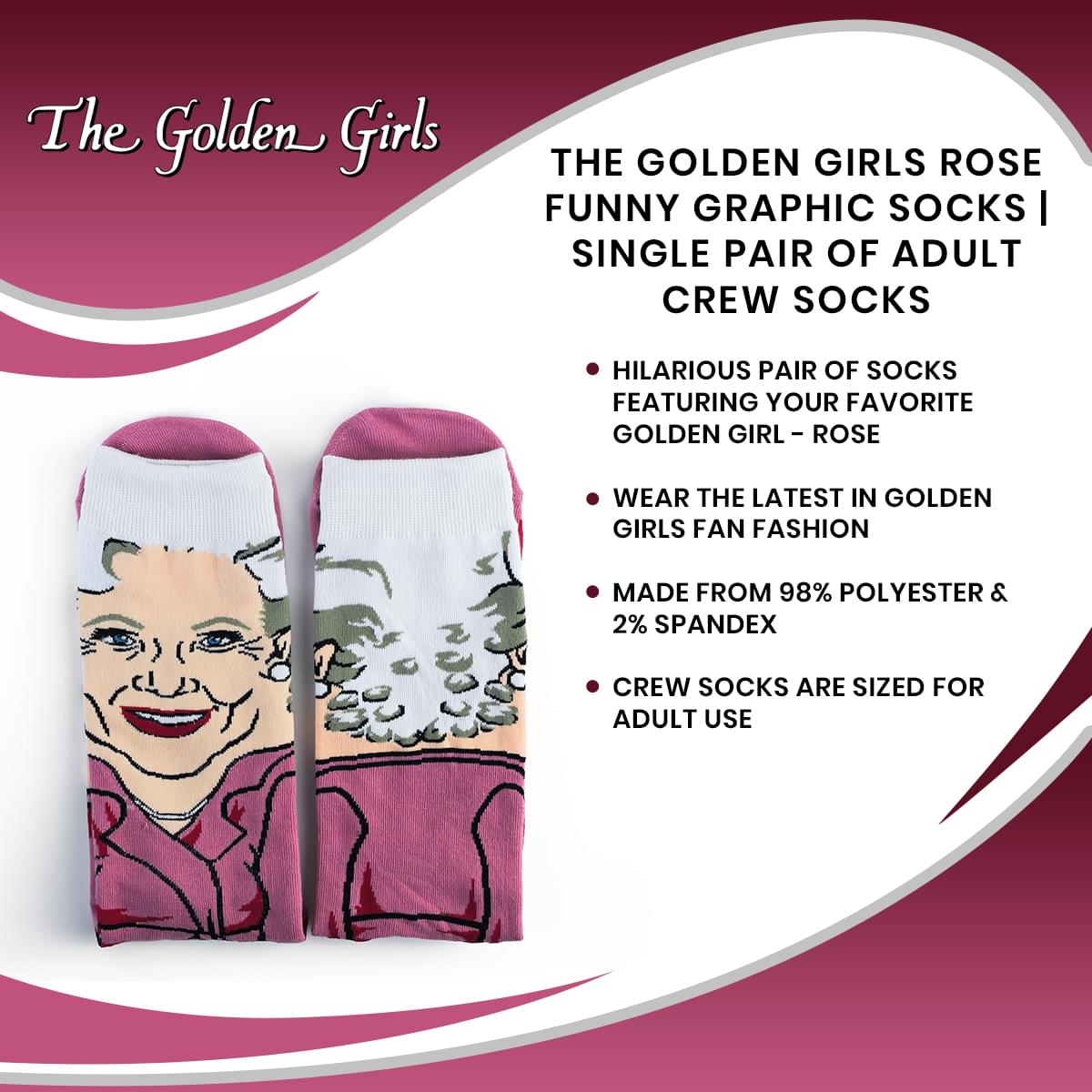 The Golden Girls Rose Funny Graphic Socks | Single Pair Of Adult Crew Socks
CLUELESS & ADORABLE: Rose Nylund is one of our favorite Golden Girls. Her innocence is the source of her comedy and allows her some of the best one-liners in the series. Now you can show your love for Rose with these hilarious socks on your feet!
GET IN TOUCH WITH YOUR INNER GOLDEN GIRL: If you've ever wondered what it would be like to hang around with the Golden Girls, these sock will give you all the insight you crave. Slip on these socks and watch as your feet instantly become Rose!
GOLDEN QUALITY MATERIALS: Manufactured with 98% polyester and 2% spandex, these socks are loaded with just the right amount of comfort and stretch. Sized for adults, these socks allow you to relax and enjoy your marathon of The Golden Girls in comfort!
EXPRESS YOUR GOLDEN GIRLS PASSIONS: Featuring stunning and comical graphics of Rose, these socks are a fun and light-hearted way to take your love for the Golden Girls series everywhere you go.
COLLECT THE ENTIRE SET: Where would Rose be without her friends that complete the Golden Girls series? Be sure to find and collect Dorothy, Blanche, and Sophia as well. Each sold separately.
THANK YOU FOR BEING A FRIEND

You've just gotten home from a long day of work and you're ready to relax for the night. What's the best way to achieve maximum comfort? With The Golden Girls, of course! This hilarious pair of Golden Girls socks are the perfect companion to entertain yourself with a night of binge-watching one of the most comical TV series ever to be aired! Celebrate your love for the Golden Girls by bringing joy and laughter to yourself with this pair of Rose Nylund graphic socks!

BRING A TOUCH OF ROSE TO YOURSELF

From being totally clueless to delivering some of the best one-liners in the series, Rose is a true Golden Girls fan-favorite! If you're looking to embody what it means to be Rose, there's no better way to do so than dressed up with Rose-themed socks on your feet! These glamorous Golden Girls socks will bring a smile to your heart and face each time you slip them on. Go from boring to Golden with these remarkably silly socks! Grab these socks for yourself and see what you've been missing!