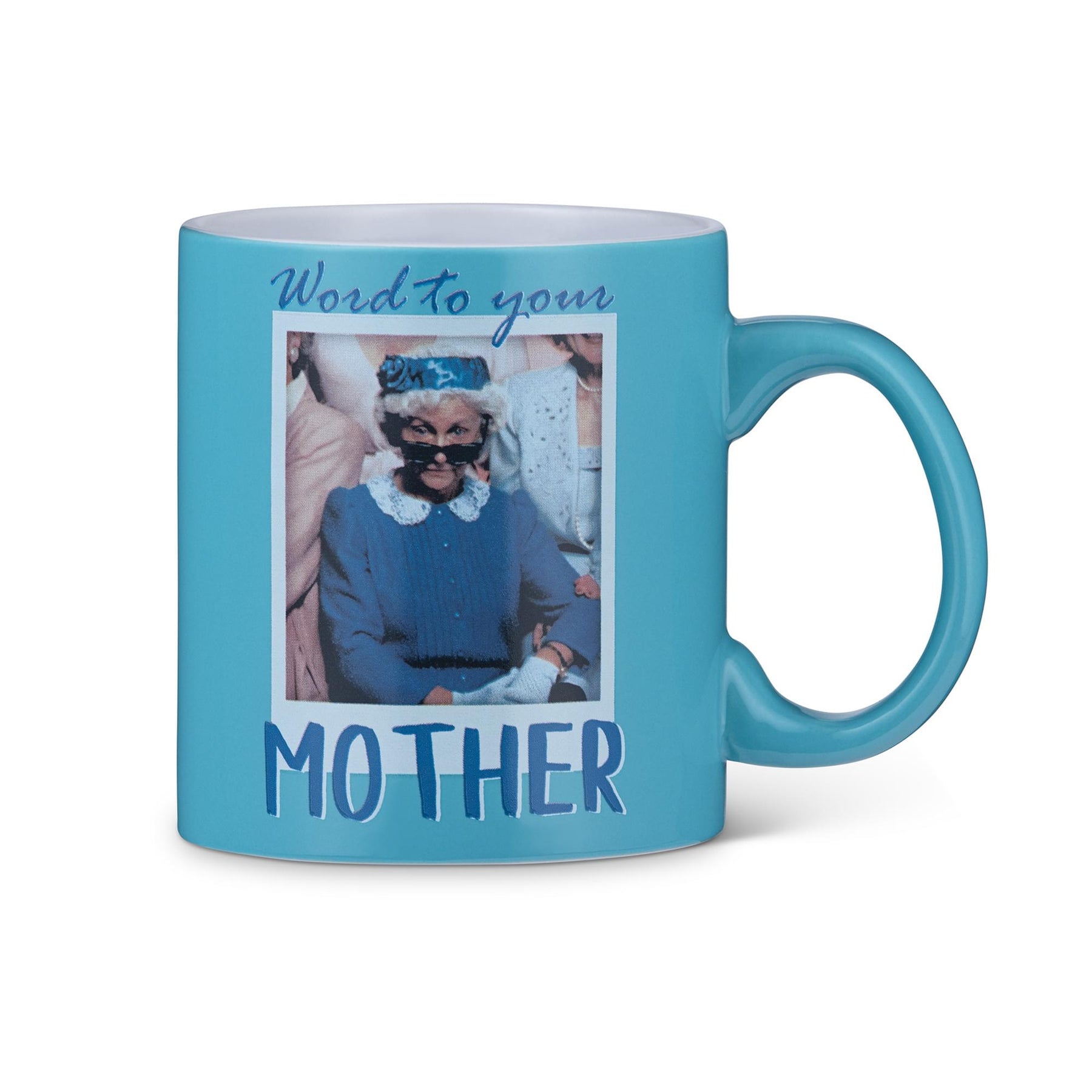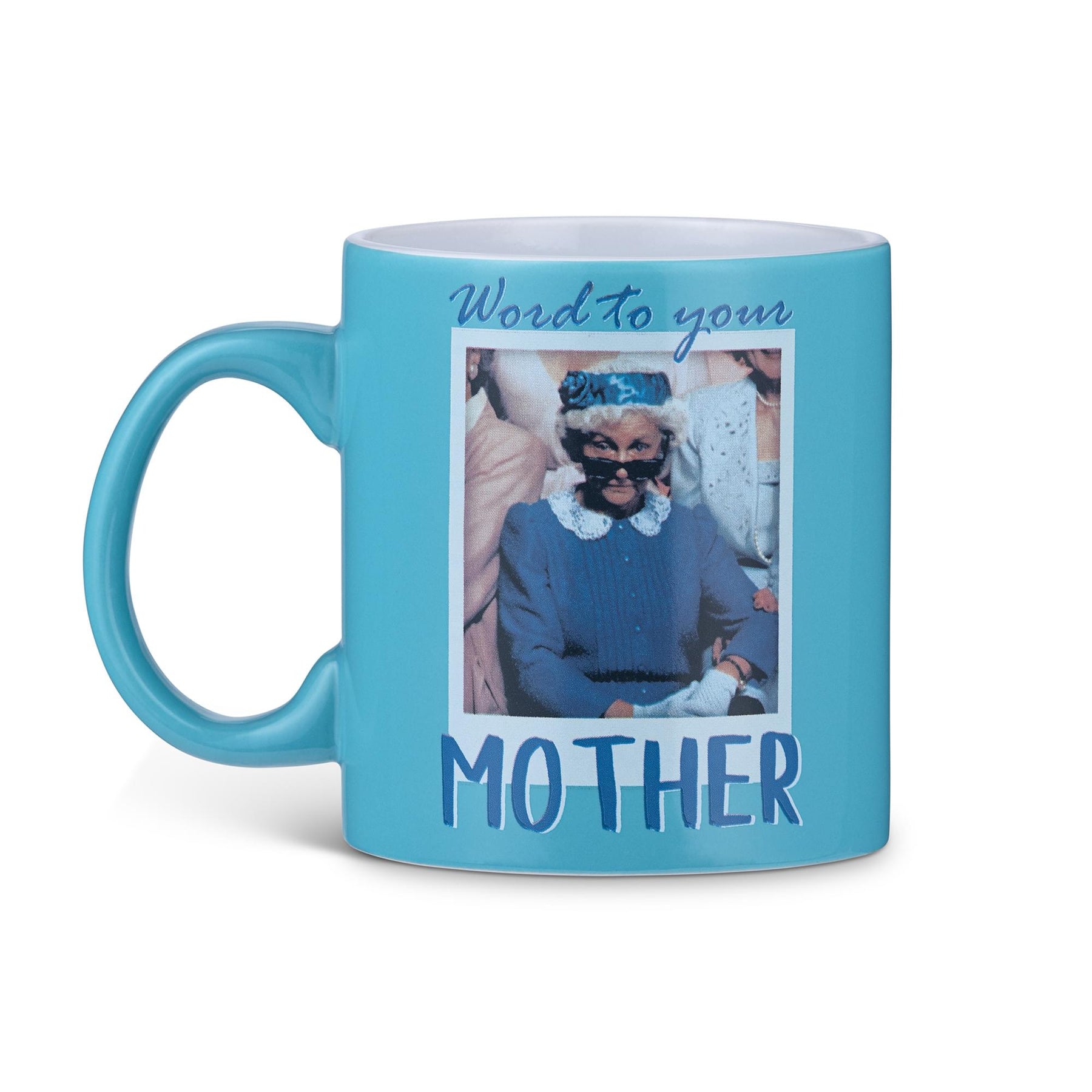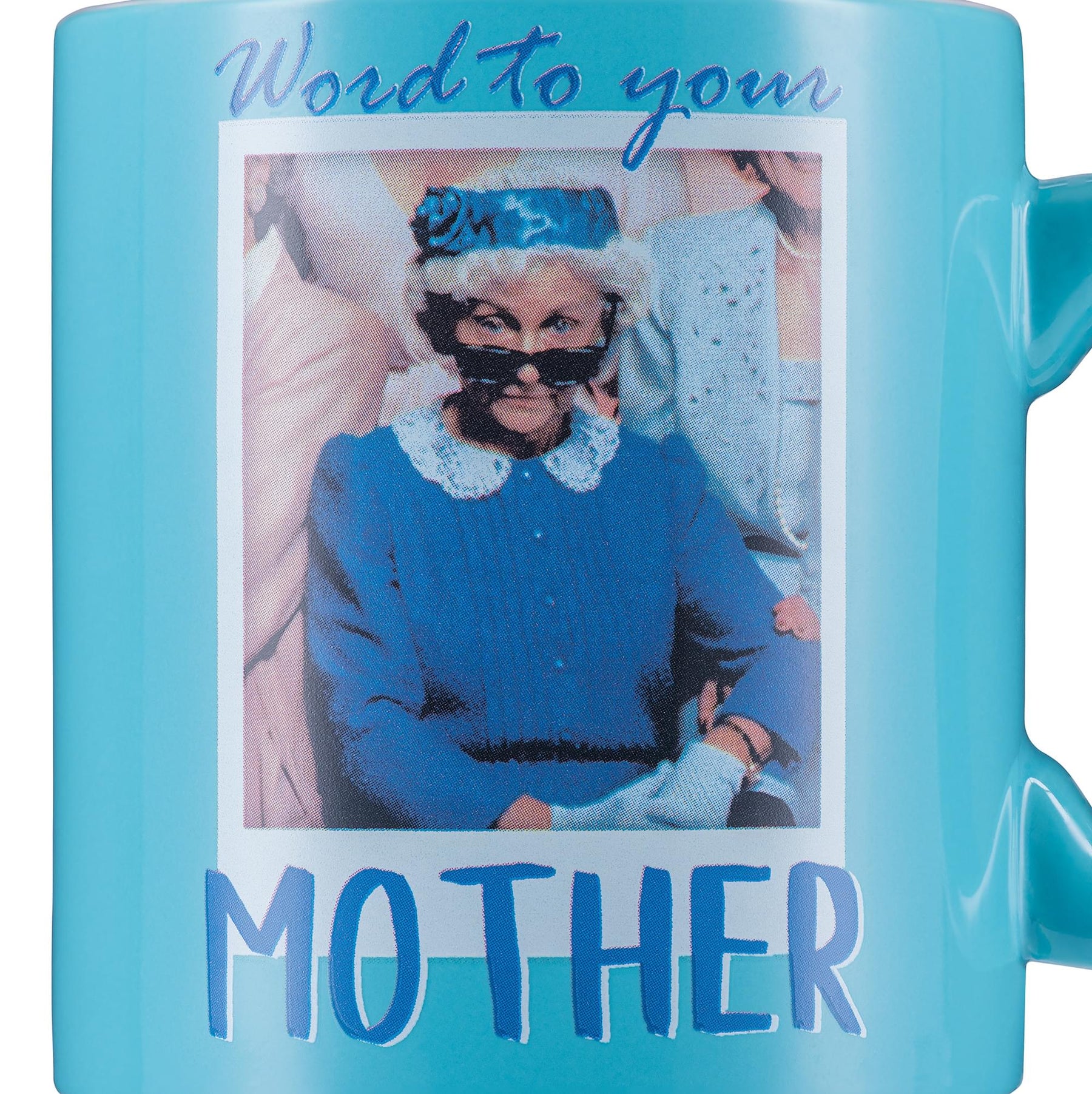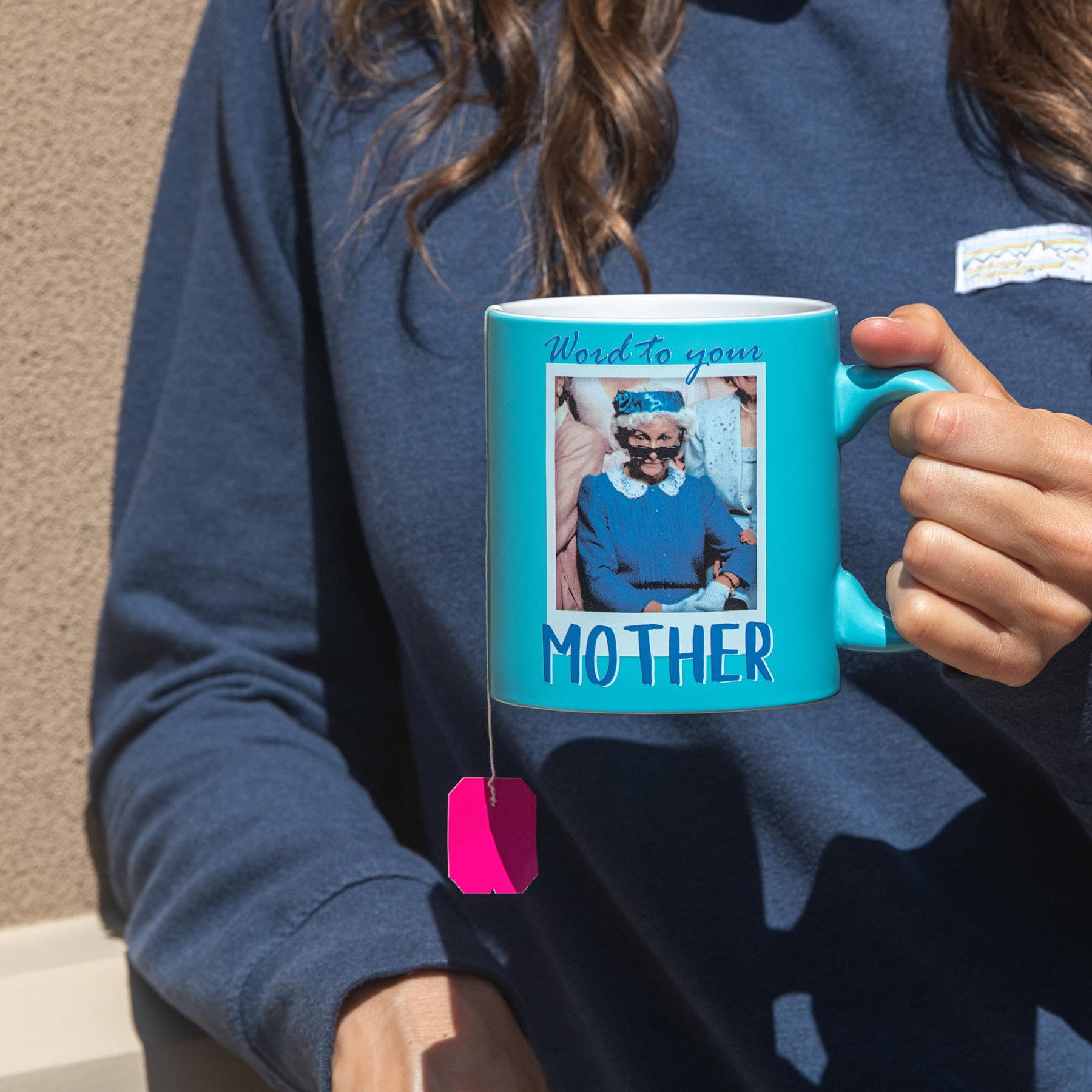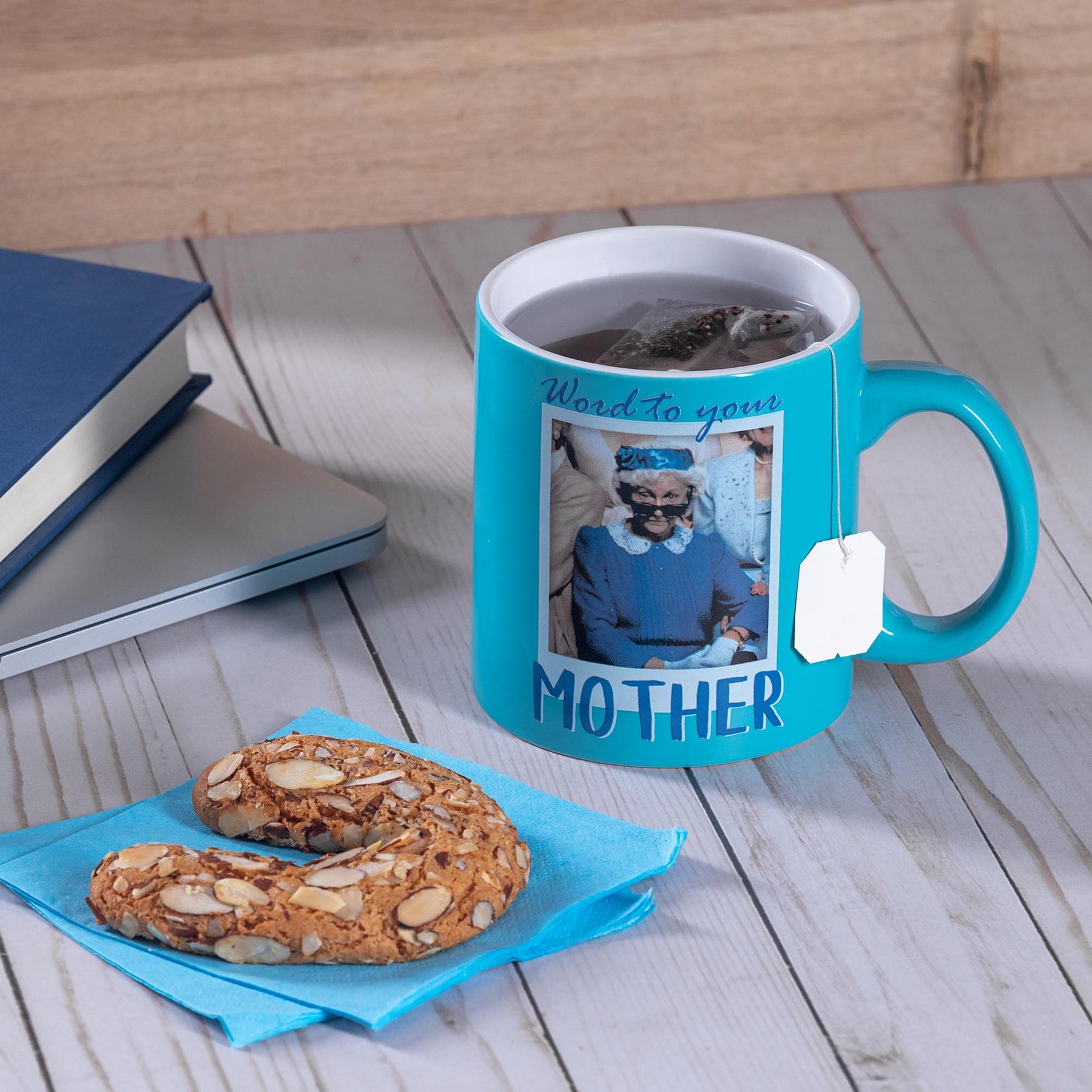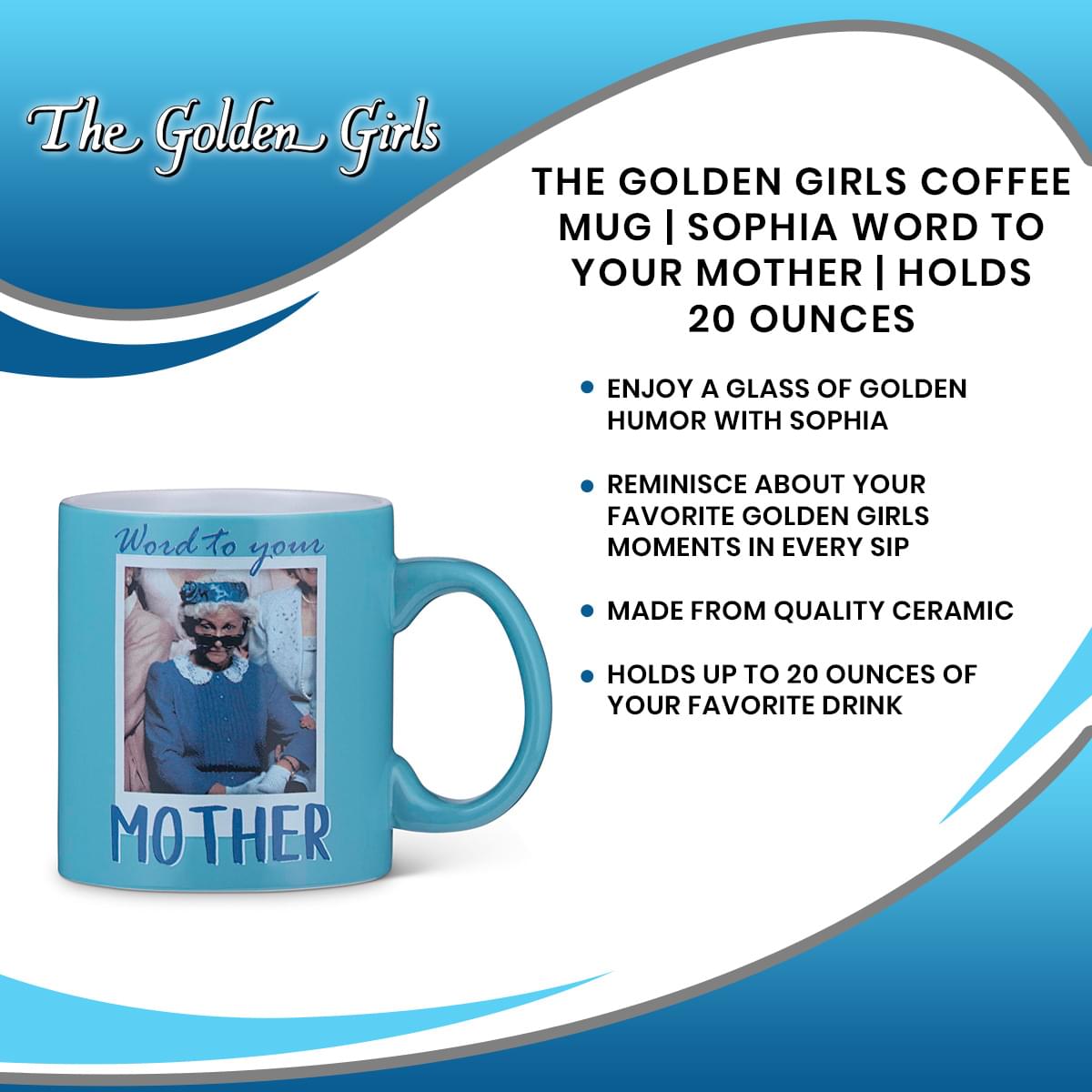 The Golden Girls Coffee Mug | Sophia Word To Your Mother | Holds 20 Ounces
BEAUTIFUL GOLDEN GIRLS PORTRAIT MUG: Fans of the Golden Girls series are going to adore this coffee mug! Featuring a portrait image of Sophia herself, this coffee cup beautifully showcases everyone's favorite Golden maternal figure, with all the classic Sophia sass we have grown to love!
ADD A TOUCH OF GOLD TO YOUR MEALS TODAY: Whether you are serving up a morning cup of coffee or looking for the final touch to a Golden Girls marathon spread, this Golden Girls coffee mug is the pop of gold you're looking for! It's the perfect Golden Girls reminder to stay golden!
THE GOLD STANDARD IN DRINKWARE: Made of BPA free quality ceramic, this jumbo coffee mug features humor paying homage to Sophia's maternal role. Sophia is front and center on this Golden Girls coffee mug that reads "Word To Your Mother". Laugh along with Sophia for years to come!
REPLACE YOUR DAILY COFFEE MUG: Ditch your plain white mug for some personality with this large capacity 20-ounce Sophia coffee mug! Microwave and top rack dishwasher safe, this coffee mug is ready to serve up your favorite hot and cold drinks alongside a delicious slice of cheesecake!
OFFICIAL GOLDEN GIRLS GIFTS: Fans and collectors of all things Golden Girls merchandise will enjoy having this officially licensed Golden Girls coffee mug in their homes and collections of other Golden Girls treasures! Grab one for you and all your golden friends today!
ENJOY A GOLDEN MOMENT WITH EACH SIP
The Golden Girls have brought many laughs to us over the years. This wonderful foursome of talented women is revered by fans across the world, with Sophia Petrillo as the maternal figure of the group. With her sassy, sarcastic, and witty sense of humor, there is something relatable about each and every moment with Sophia. Now, Golden Girls fans can carry with them the spirit of Sophia in this beautiful Golden Girls coffee mug! Featuring Sophia and perfectly framed with the saying "Word To Your Mother," this mug depicts the iconic sass we have come to know and love in her character. This blue mug offers a sweet and humorous reminiscent spirit towards our favorite Golden Mother and all the laughs she has brought to us.

A MUST-HAVE FOR FRIENDS AND FANS OF THE GOLDEN GIRLS
When you find you need to muster up the wit and sass of Sophia, a little sip of coffee from this Golden Girls mug may be the extra bit of gusto you need! Replace your boring daily coffee mug with this quality ceramic Sophia portrait mug! Not only will you have a large 20-ounce capacity cup for your desk, but you will also get a wonderfully hilarious piece of decoration for your office or home spaces! This Golden Girls coffee mug is perfect for any fan of the show! Grab one for yourself and for the Golden Girls fan in your life!
Read All About It on Our Blog
Trending Geek