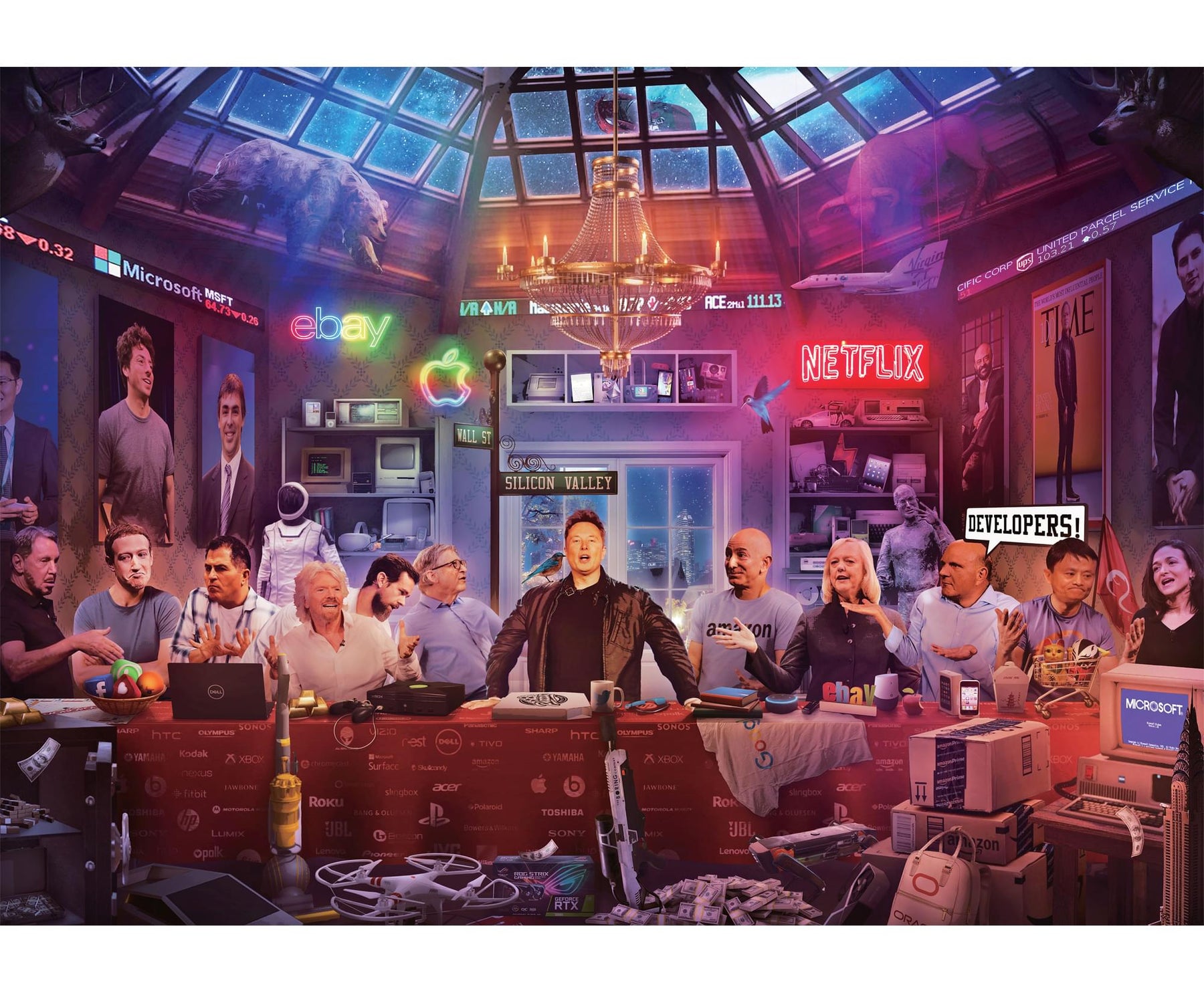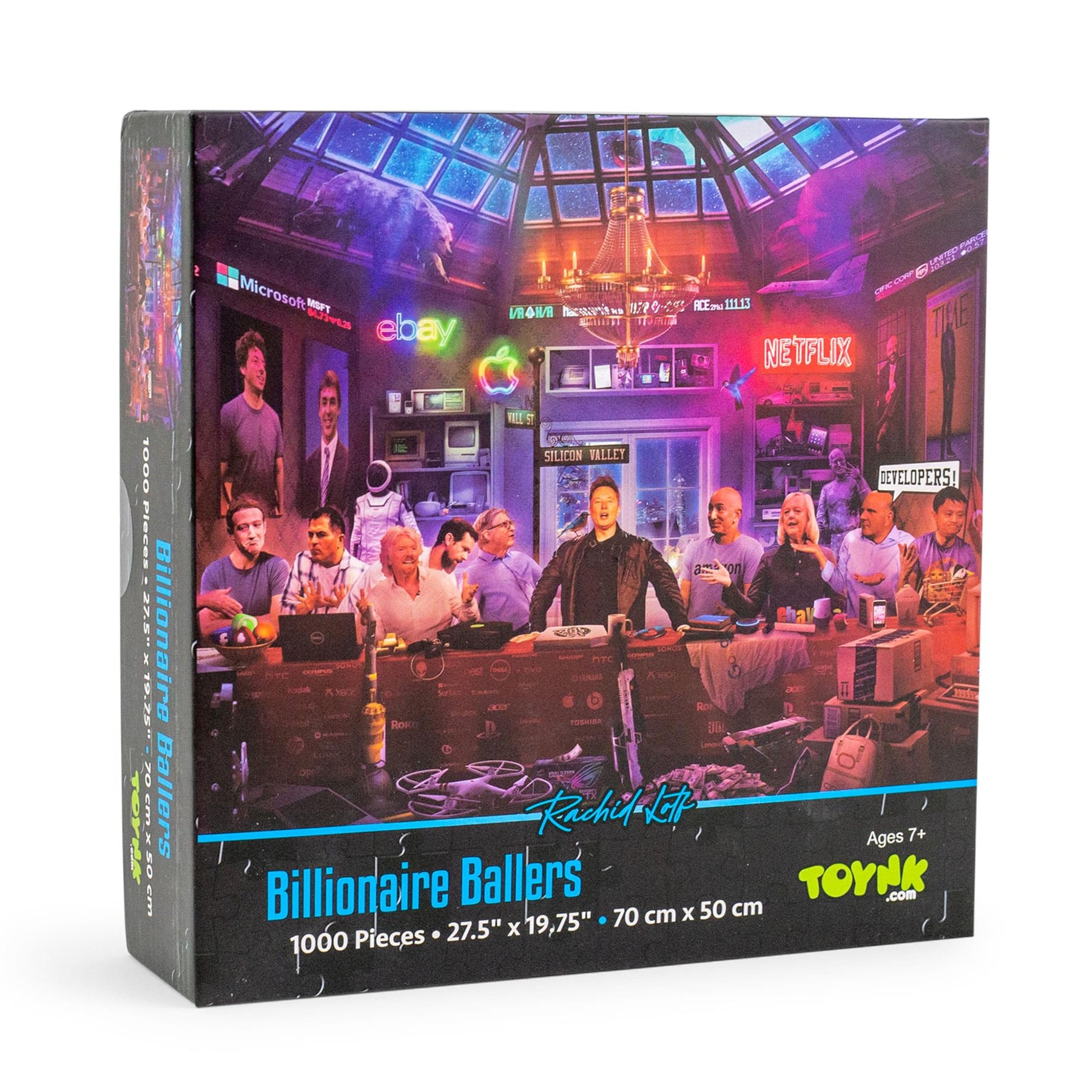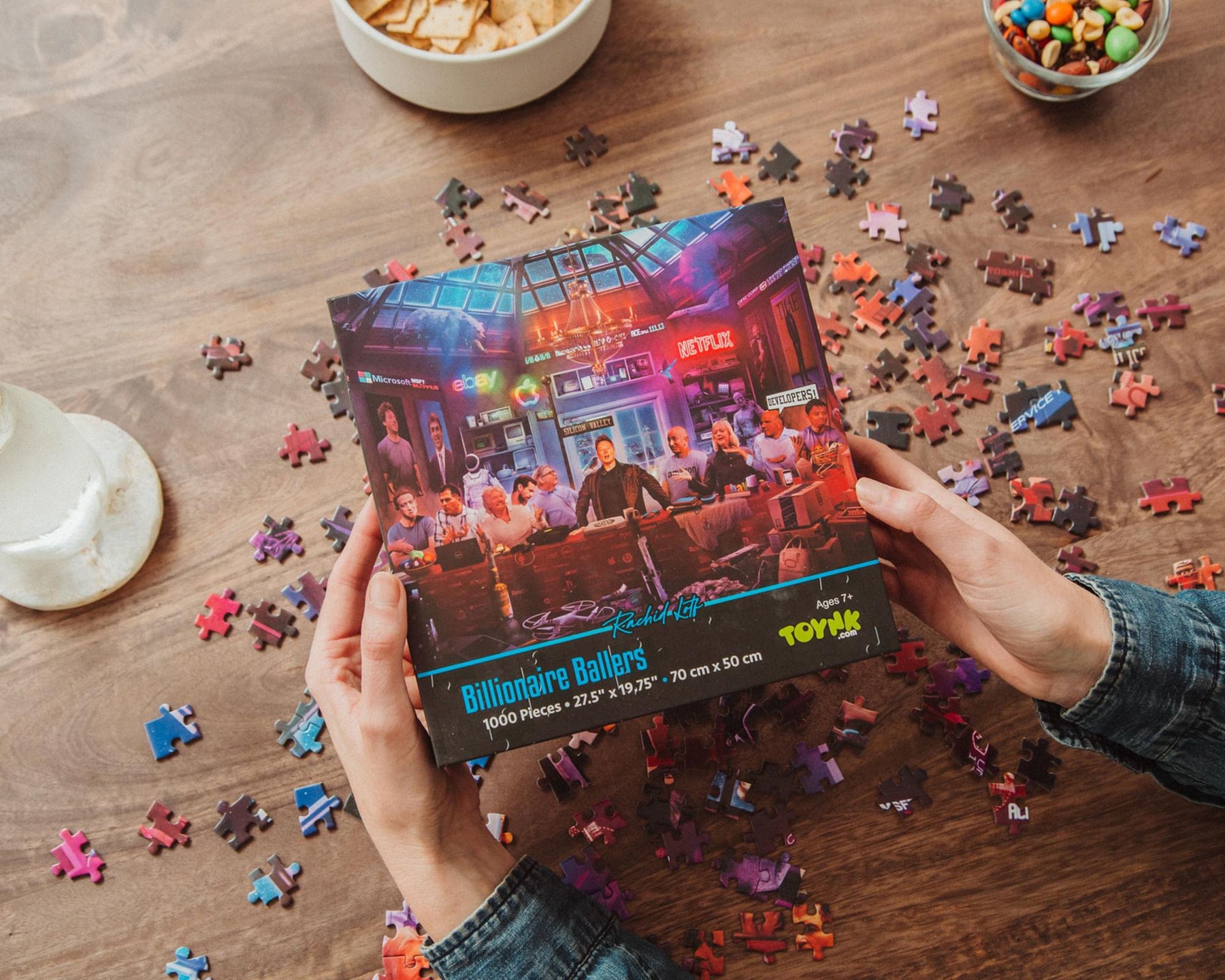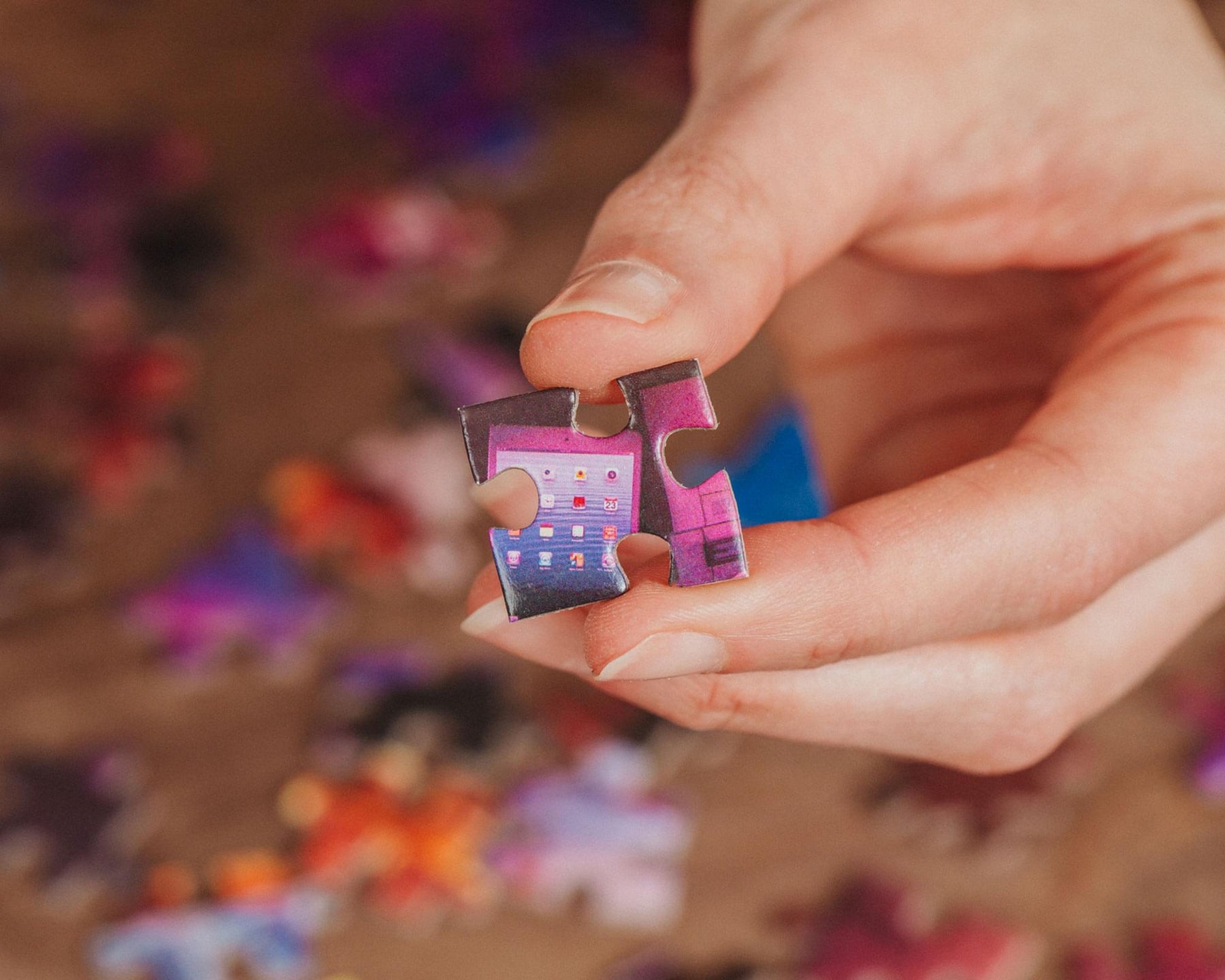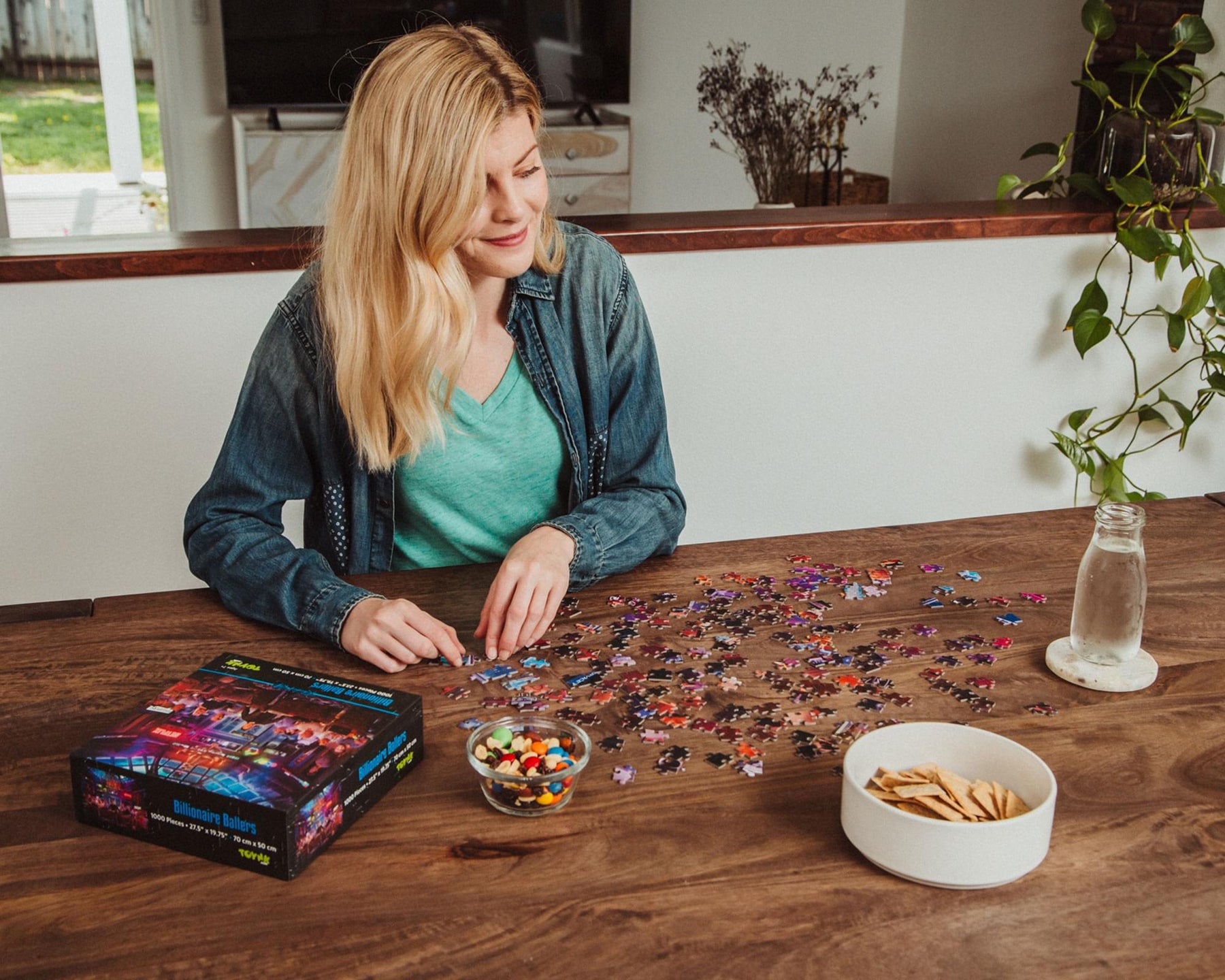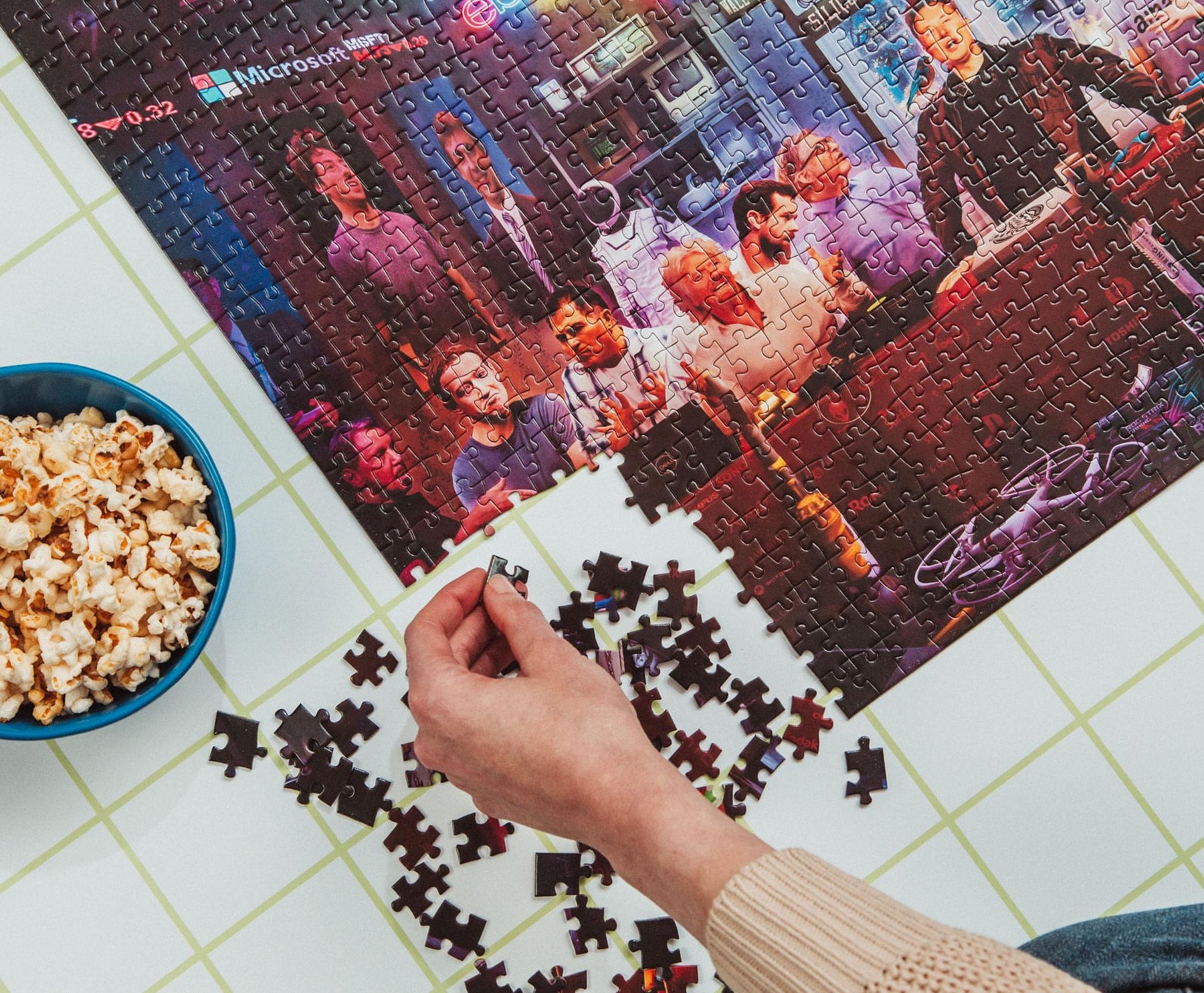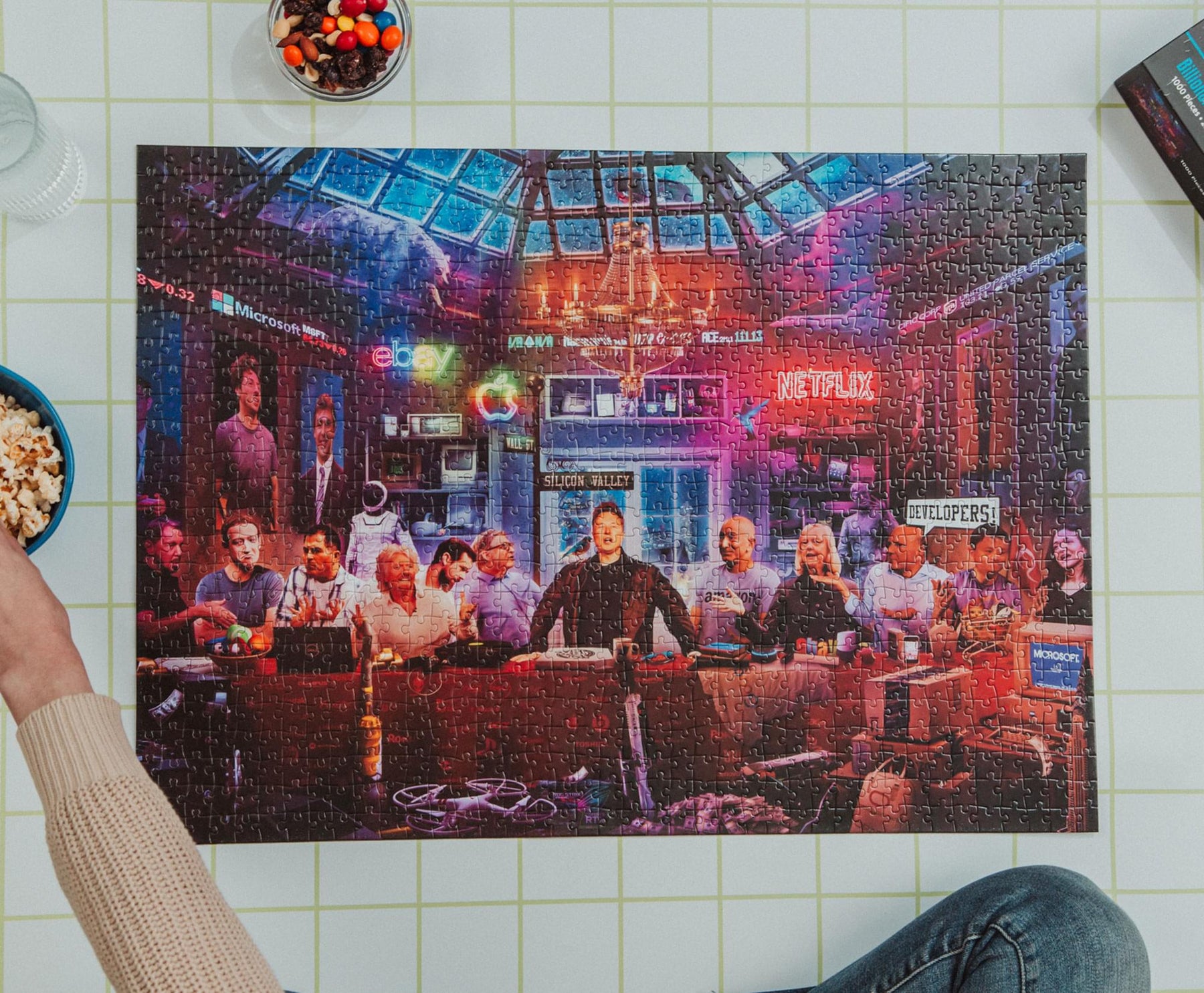 Tech Billionaires 1000-Piece Jigsaw Puzzle By Rachid Lotf | Toynk Exclusive
SHOW US THE MONEY: Piece together this exclusive 1,000-piece jigsaw puzzle featuring art by acclaimed graphic designer Rachid Lotf. You deserve to invest in some quality fun while assembling the tech industry's leading billionaires.
THE WORLD'S WEALTHIEST: Money talks in this extravagant jigsaw puzzle depicting famous billionaires like Elon Musk, Jeff Bezos, and Bill Gates. Assemble a roomful of riches with every piece, featuring top brands in retail, gaming, tech, and more.
QUALITY YOU CAN BANK ON: Sturdy design features easy-fit jigsaw pieces that snap together seamlessly for quick assembly. Made of 100% recycled puzzle board materials that are meticulously crafted to ensure high quality.
FINISH AND FRAME IT: Each piece fits together to create an impressive illustration inspired by some of the world's wealthiest business men and women. The completed puzzle measures approximately 29 x 20 inches, making for an excellent display.
COLLECTIBLE PUZZLE TOY: Puzzle over your economic empire with this exclusive 1,000-piece jigsaw puzzle. Indulge in the wealth and humor this fun brain teaser challenge offers, whether you're connecting the pieces solo or with a group.
A CHALLENGE THAT'S RICH IN FUN
It's a rare gathering of the rich and famous with this exclusive Tech Billionaires 1000-Piece Jigsaw Puzzle.
Highly acclaimed graphic designer Rachid Lotf brings his unique style to this illustration featuring the fascinating world of tech moguls. Count the metaphorical dollar signs as you piece together some of the most well-known figures in the tech industry.
The crisp, high-resolution imagery is a true delight for budding entrepreneurs and puzzle enthusiasts who are looking for their next challenge. Each piece is carefully crafted to ensure a seamless fit, allowing you to connect all the pieces together with ease and satisfaction.
BUILD YOUR OWN FORTUNE
The world's wealthiest men and women have come together to discuss...more money?
Let your mind ponder the possibilities of such a roundtable meeting as you piece together this fun puzzle challenge. From eBay and Twitter to Microsoft and Netflix, all your favorite Silicon Valley cash celebrities are represented in this impressive collage. You'll spot familiar faces resembling Bill Gates, Jeff Bezos, and Mark Zuckerberg, along with some of their life-changing (and sometimes amusing) tech contributions.
Revel in the power of money with this collectible 1,000-piece jigsaw puzzle.