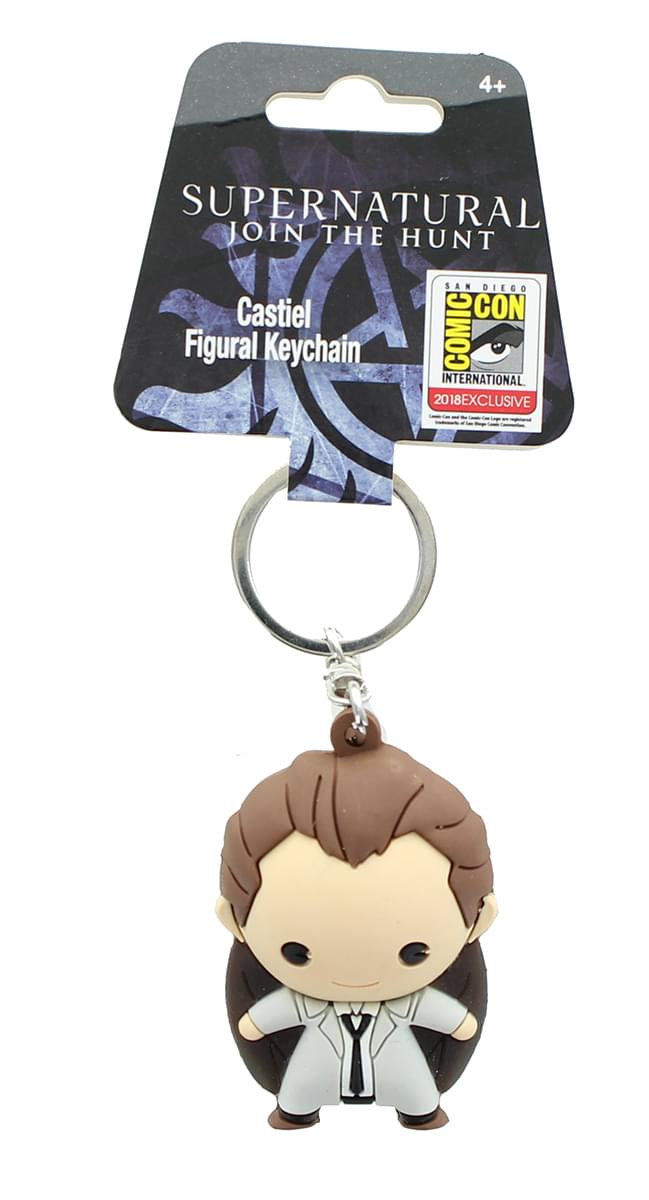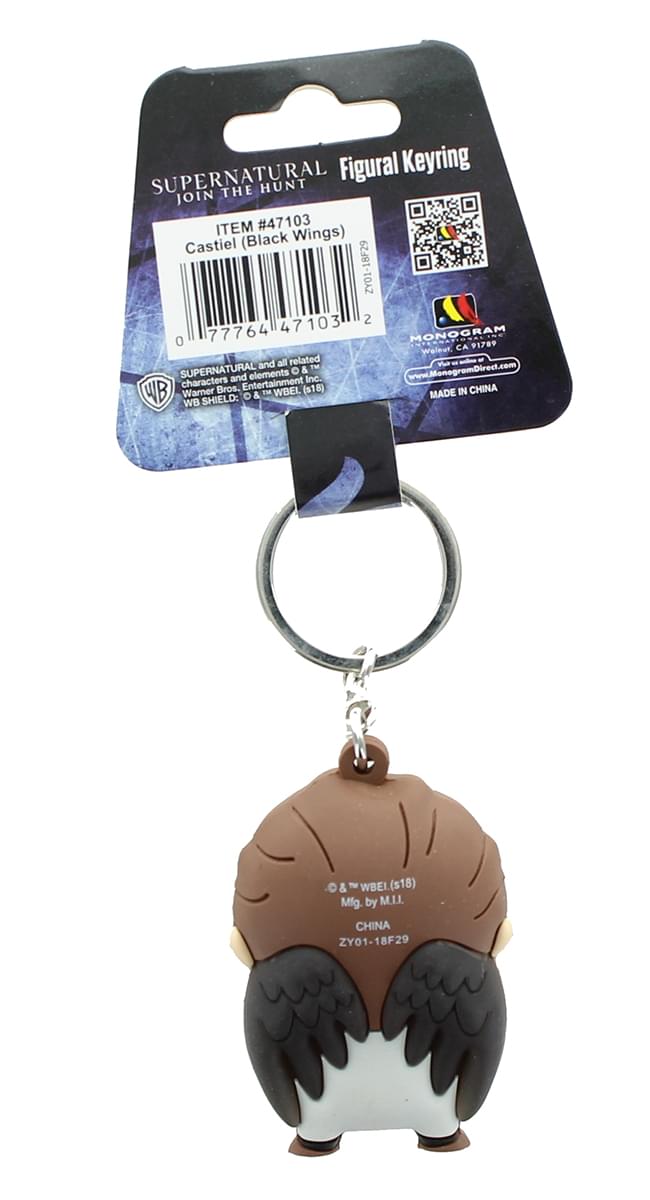 Supernatural Castiel Exclusive 3D Foam Figure Keychain - Black Wing Version
Let Supernatural's Castiel protect your keys!
Figure keychain depicts the angel Castiel!
This black winged version was exclusive to San Diego Comic-con 2018!
Keychain comes packaged on a Supernatural branded card w/ SDCC sticker.
Officially licensed. Makes a great gift for any Supernatural fan!
Supernatural follows the thrilling yet terrifying journeys of Sam and Dean Winchester, two brothers who face an increasingly sinister landscape as they hunt monsters. This Supernatural collectible is great for birthday gifts, party favors, stocking stuffers, easter basket fillers, cake toppers and so much more! Or just give it to the Supernatural fan in your life to show your appreciation for them.