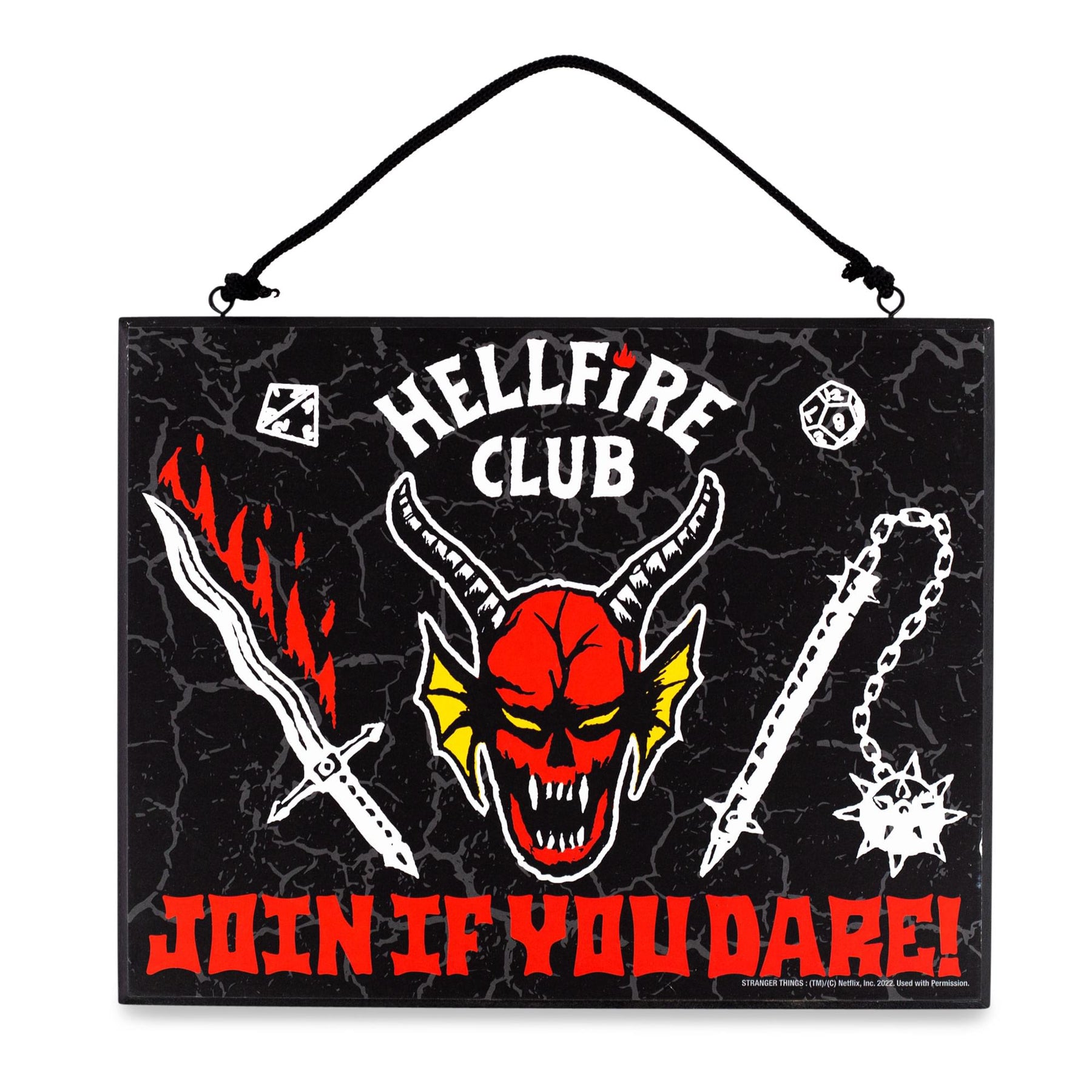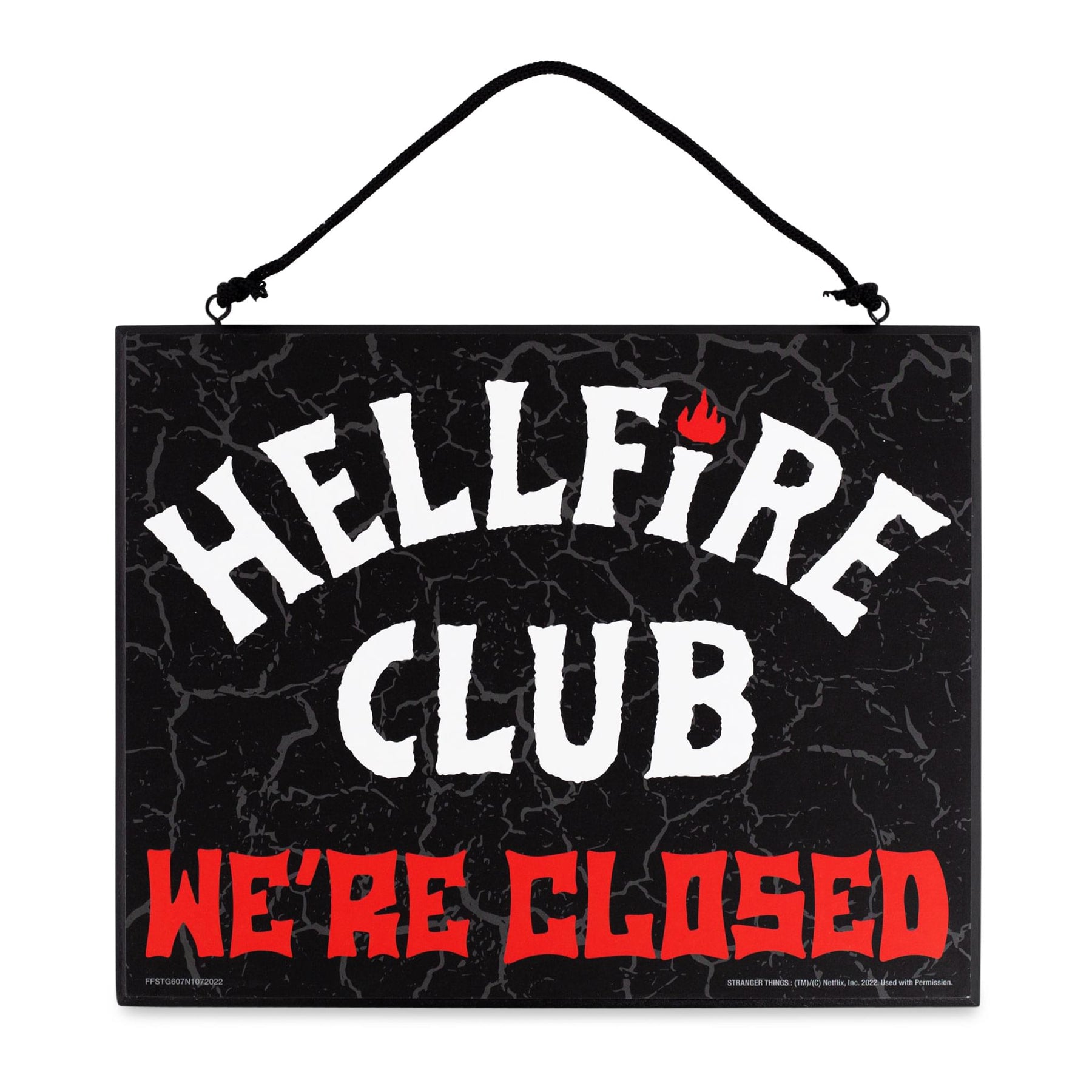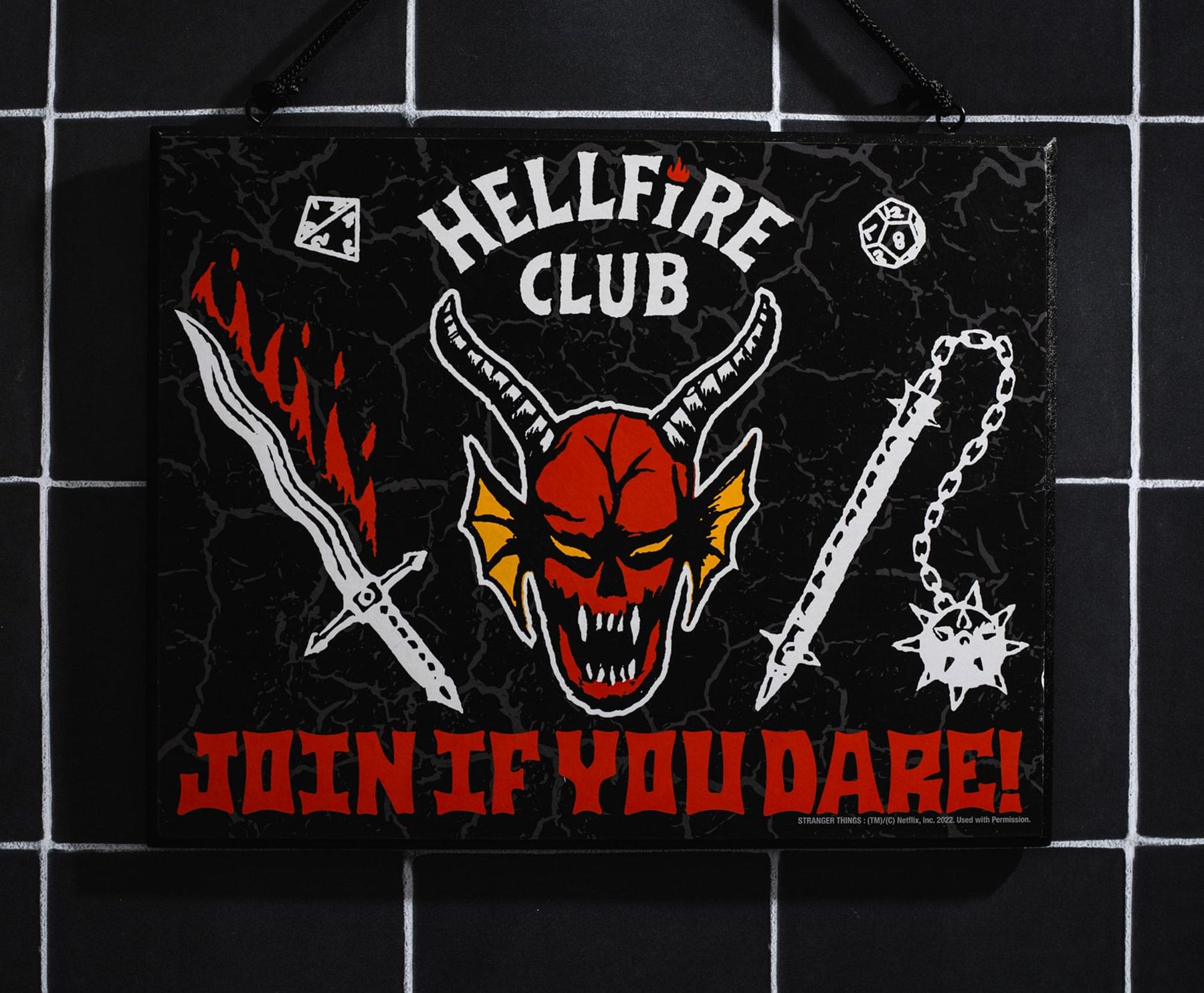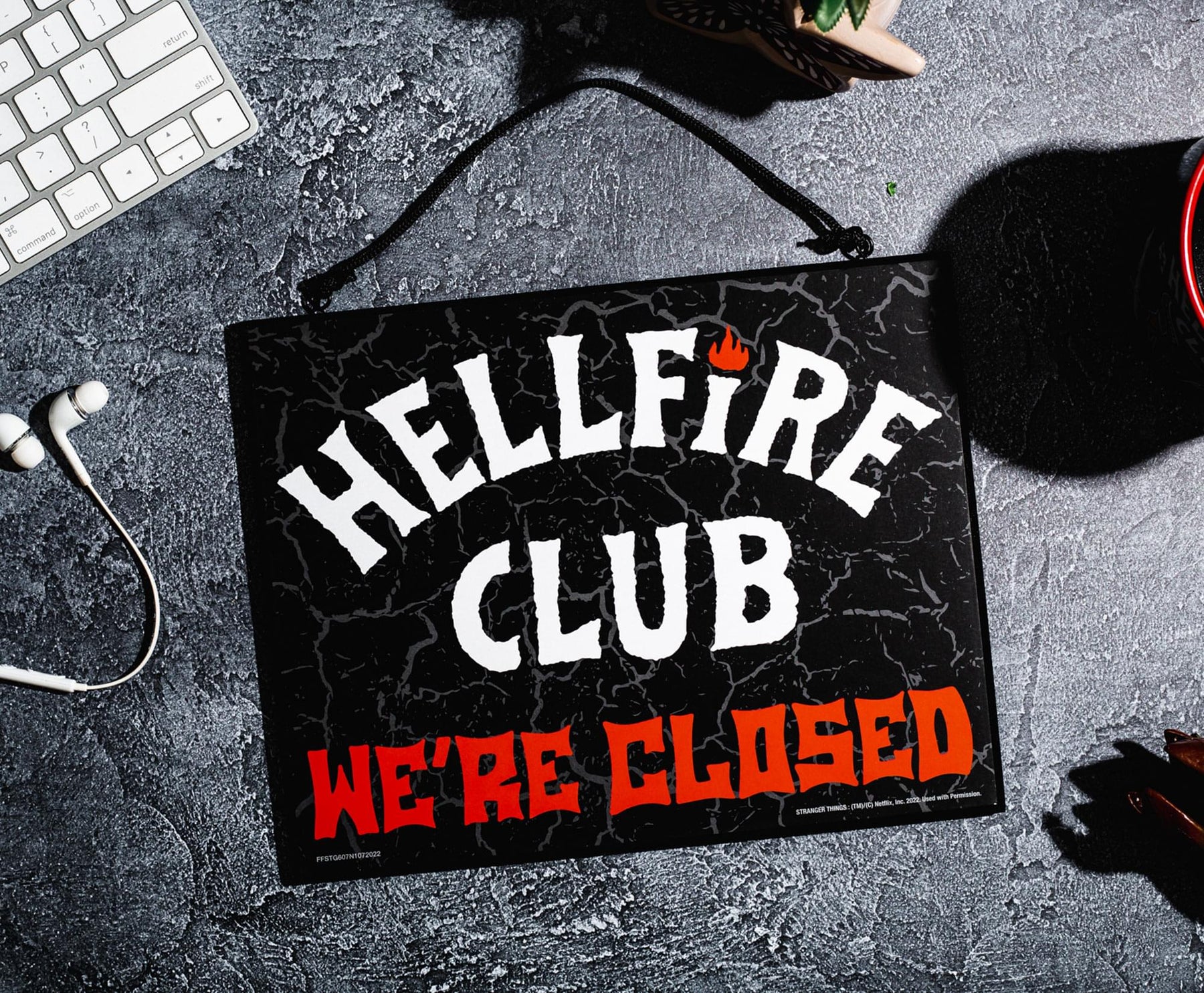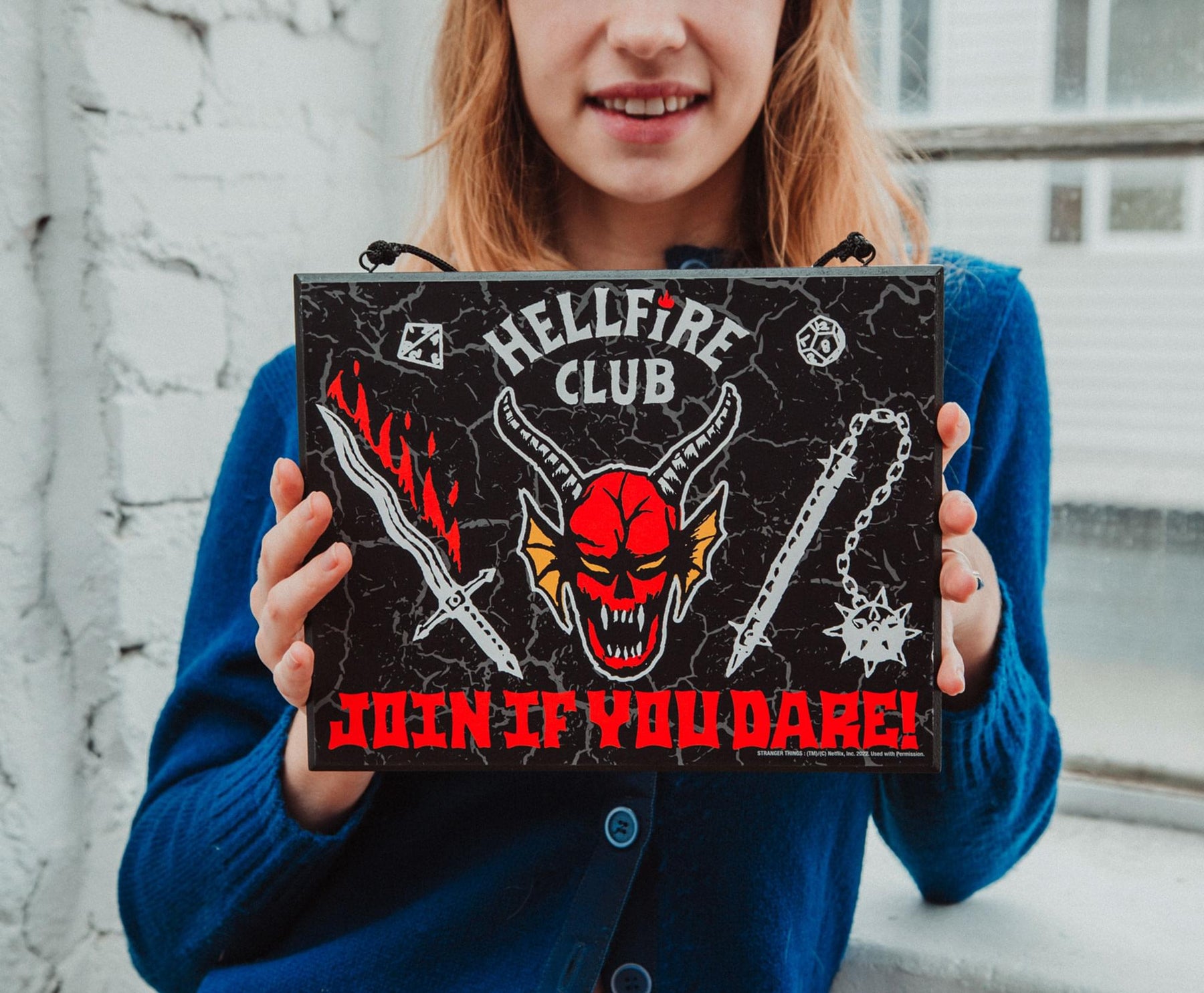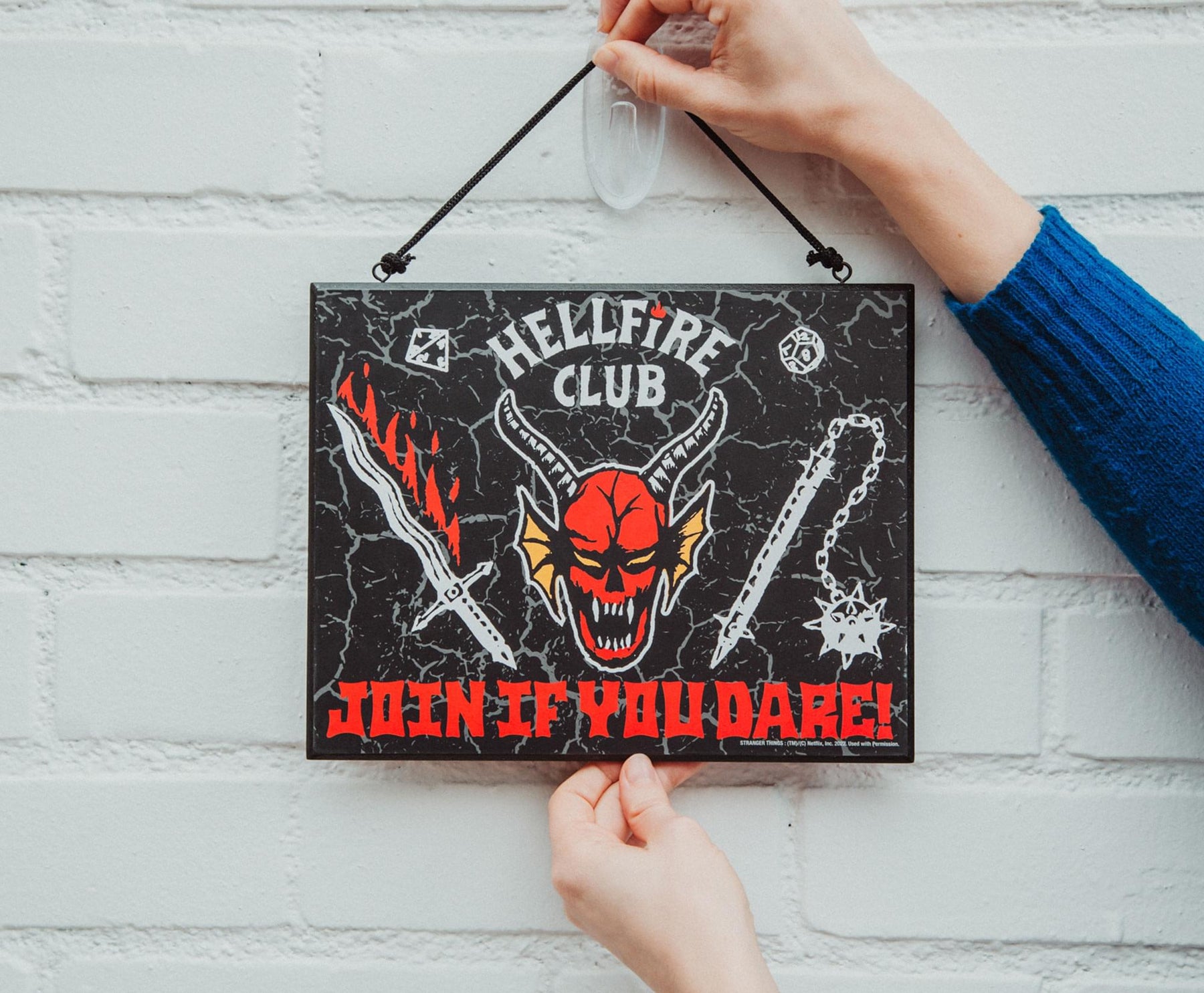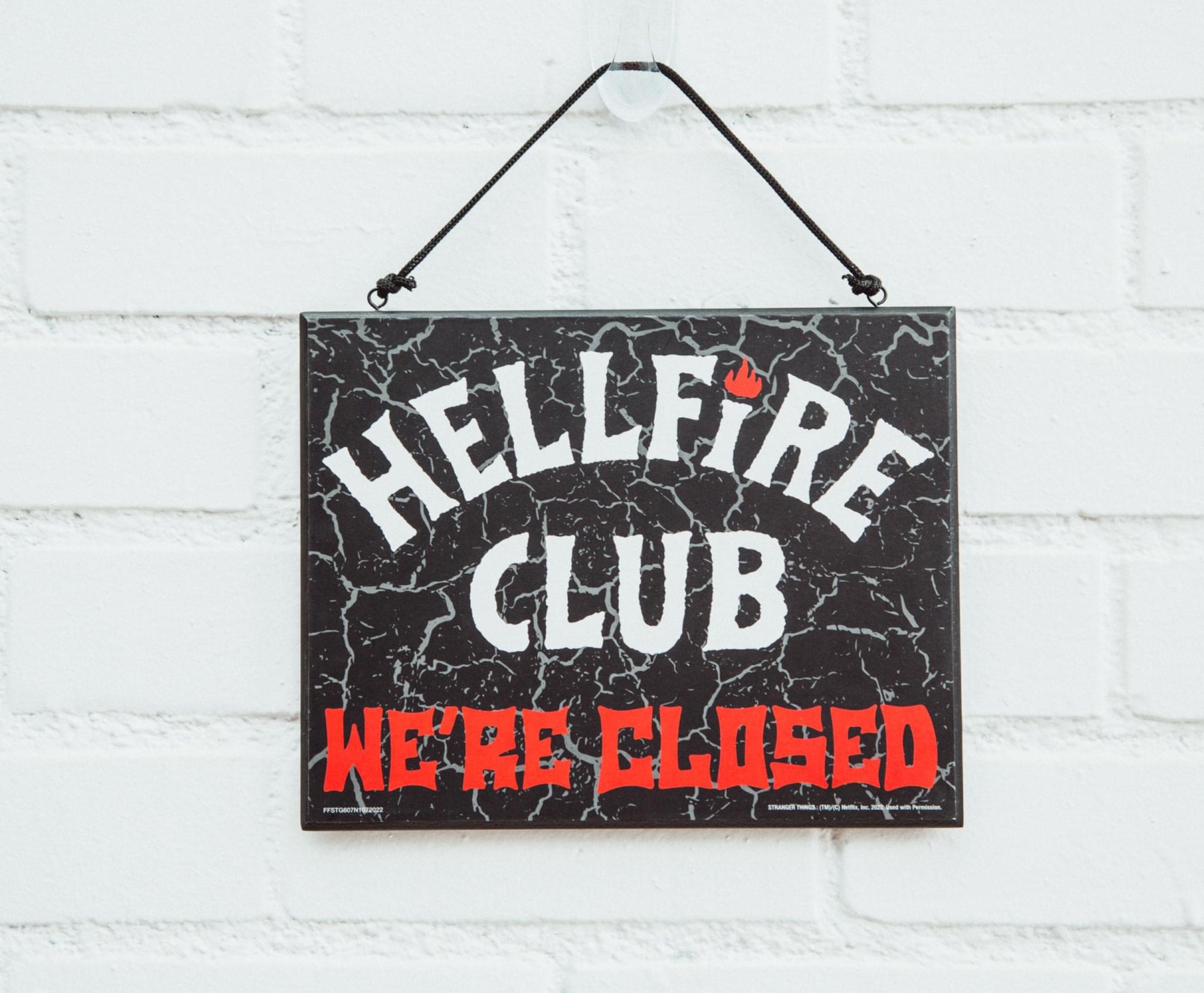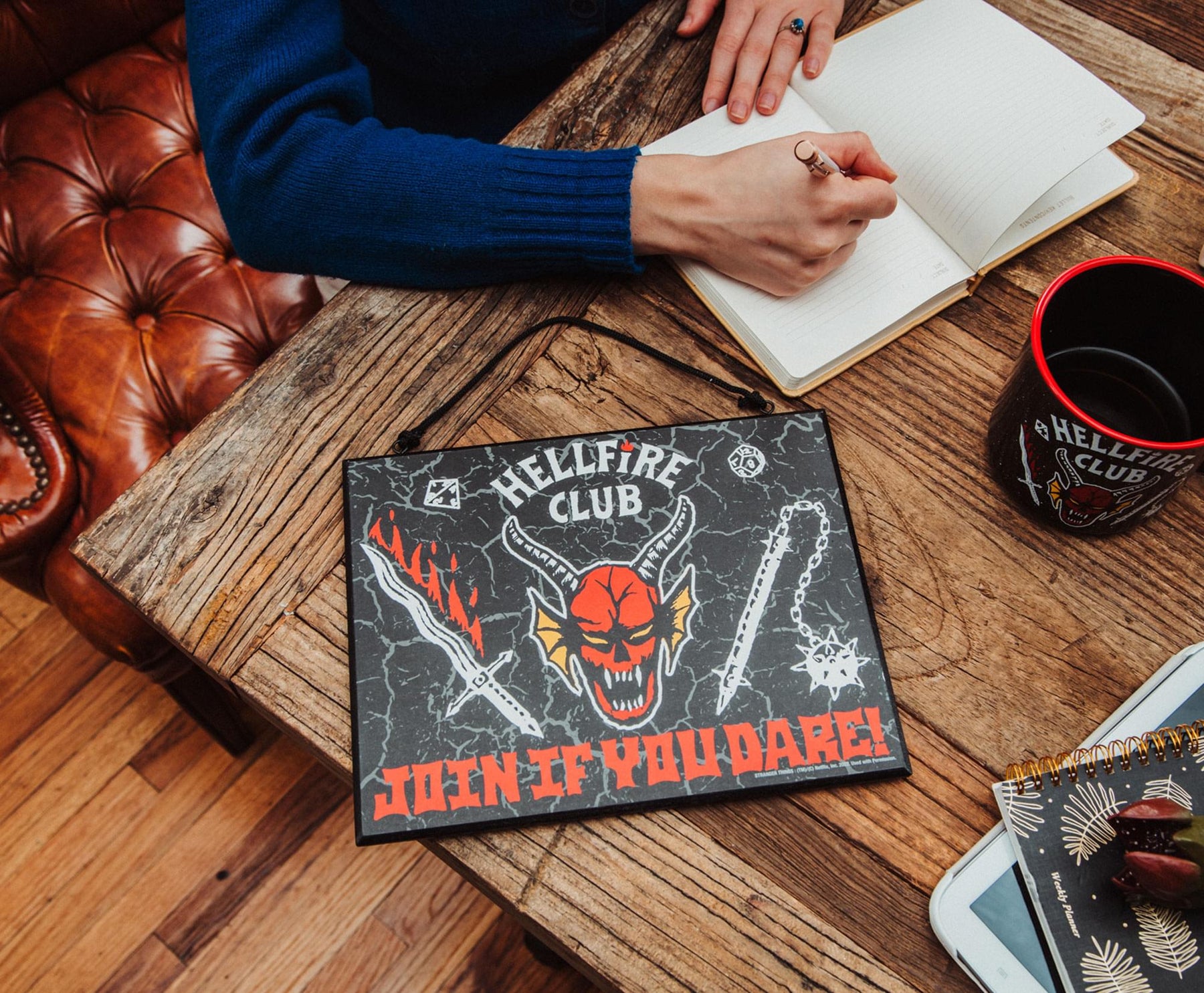 Stranger Things Hellfire Club Reversible Hanging Sign Wall Art | 10 x 8 Inches
MAKE '86 YOUR YEAR: The lost sheep of Hawkins High always have a place at Hellfire Club. Get the party together for another campaign with this exclusive reversible hanging sign from the Upside Down world of Stranger Things.
NOT YOUR AVERAGE CLUB: There are many sides to Eddie Munson and his Hellfire Club, just like this reversible wall art. The double-sided hanging sign features "Join If You Dare!" on the front, while the flip side reads "We're Closed."
READY TO HANG: Wall plaque comes pre-strung with a sturdy rope fixed on both sides for simple setup and display. Eddie Munson's crew isn't exactly inconspicuous, so this sign is designed to easily attract attention at 10 x 8 inches.
D&D IS IN SESSION: A club for outcasts or a satanic cult? Depends who you ask. Hellfire Club takes over any space this sign looms over, whether it's hanging from the wall of your room or the door to the Upside Down.
OFFICIAL STRANGER THINGS COLLECTIBLE: Become an honorary member of the D&D crew with this officially licensed Hellfire Club Reversible Hanging Sign brought to you from the cursed world of Stranger Things.
WELCOME TO HELLFIRE
The members of Hellfire Club may not be at the top of the Hawkins High social ladder, but they certainly know how to make a scene.
Let everyone know D&D session is in with this exclusive Hellfire Club hanging sign. Perfect for when you want to roll the dice with the likes of Eddie the Banished and Lady Applejack.
THERE'S NO SHAME IN RUNNING
Turn your next campaign Upside Down with this reversible wall art hanging from the door.
"Join If You Dare" welcomes outcasts to your group of misfits, while the reverse "We're Closed" shows that your D&D adventure has concluded for the evening. All the "freaks" who like playing a fantasy game will appreciate the familiar motifs on this jet-black signage that prominently features the Hellfire Club logo on both sides.
Hold your horns up proudly with officially licensed home decor from Stranger Things. Most metal ever? We certainly think so.
Read All About It on Our Blog
Trending Geek