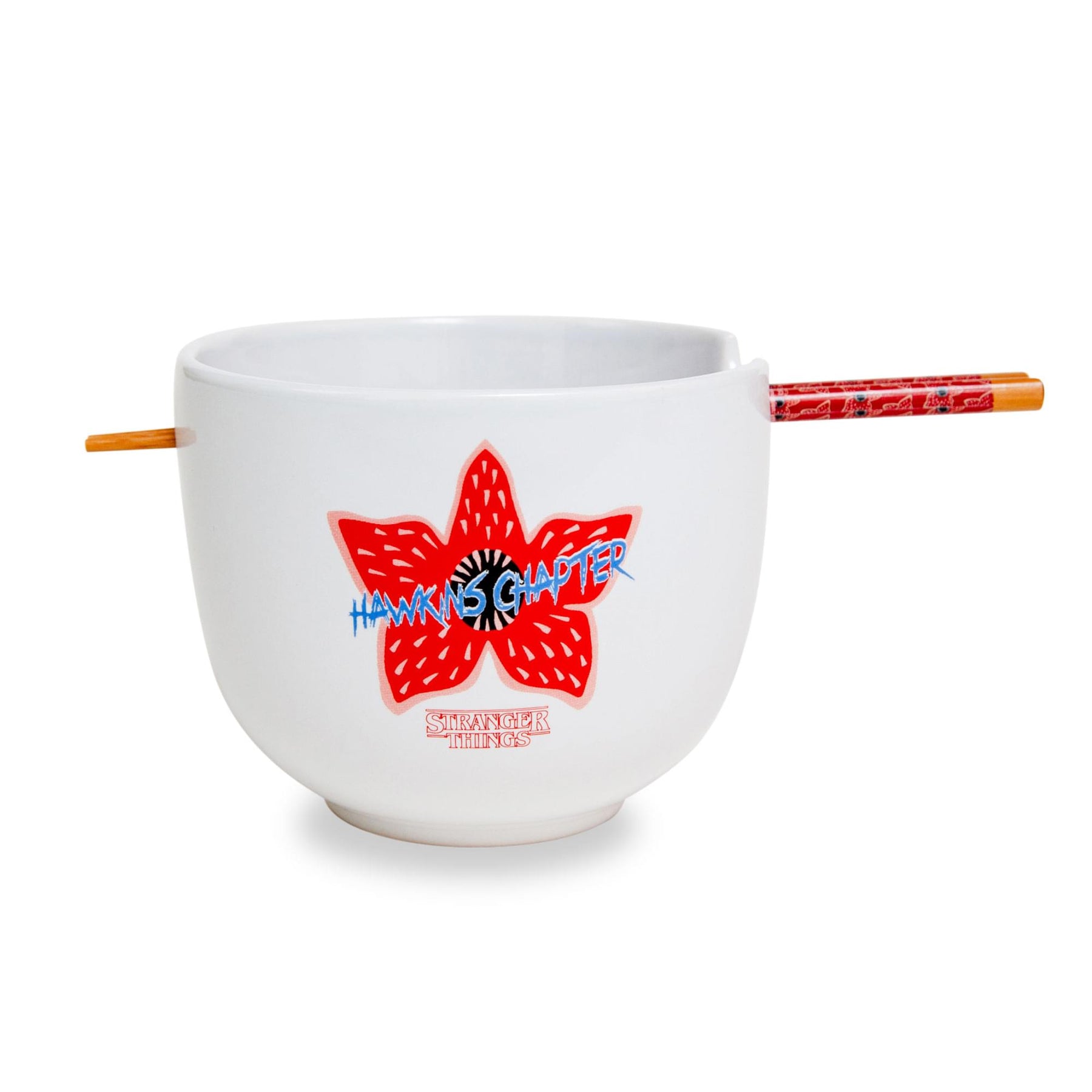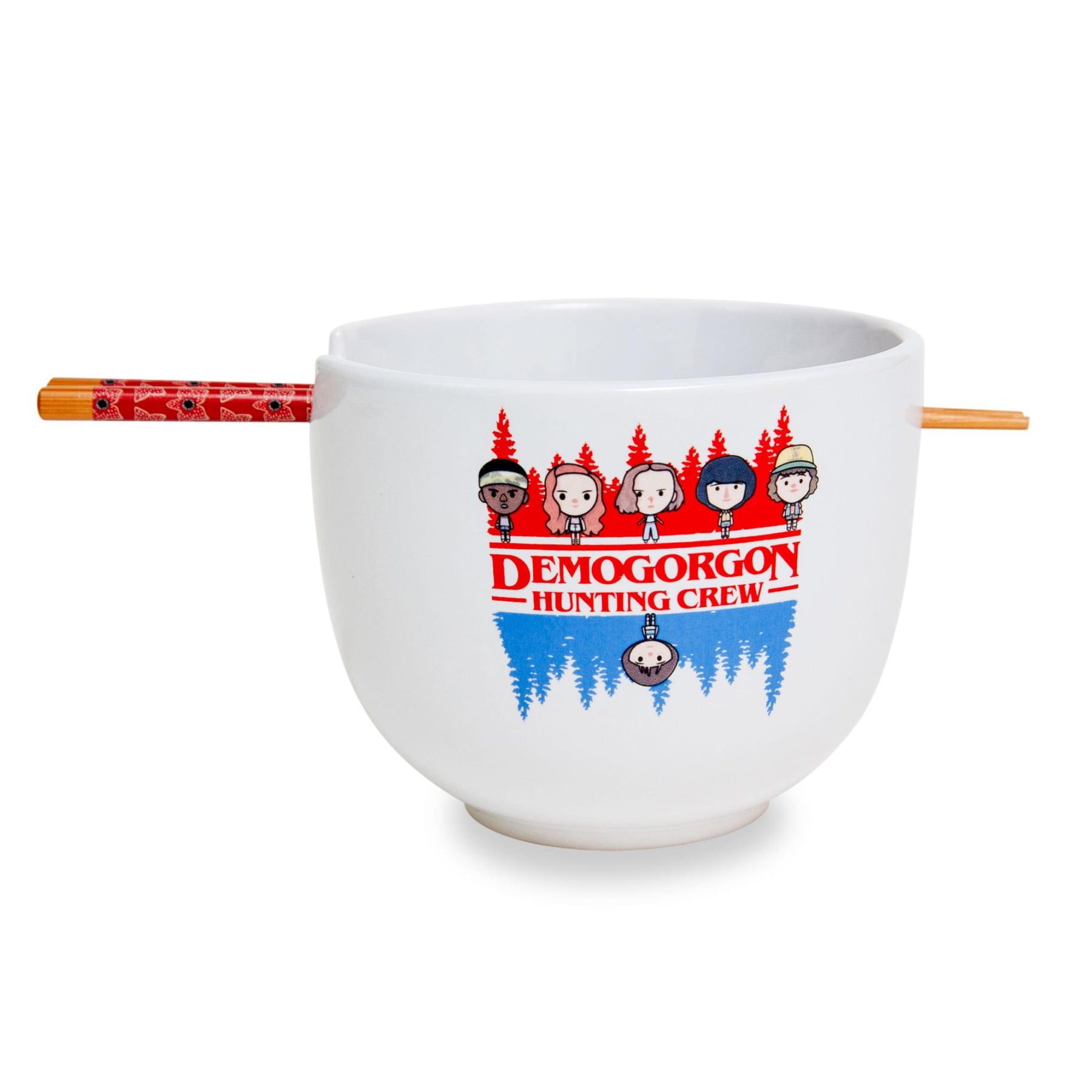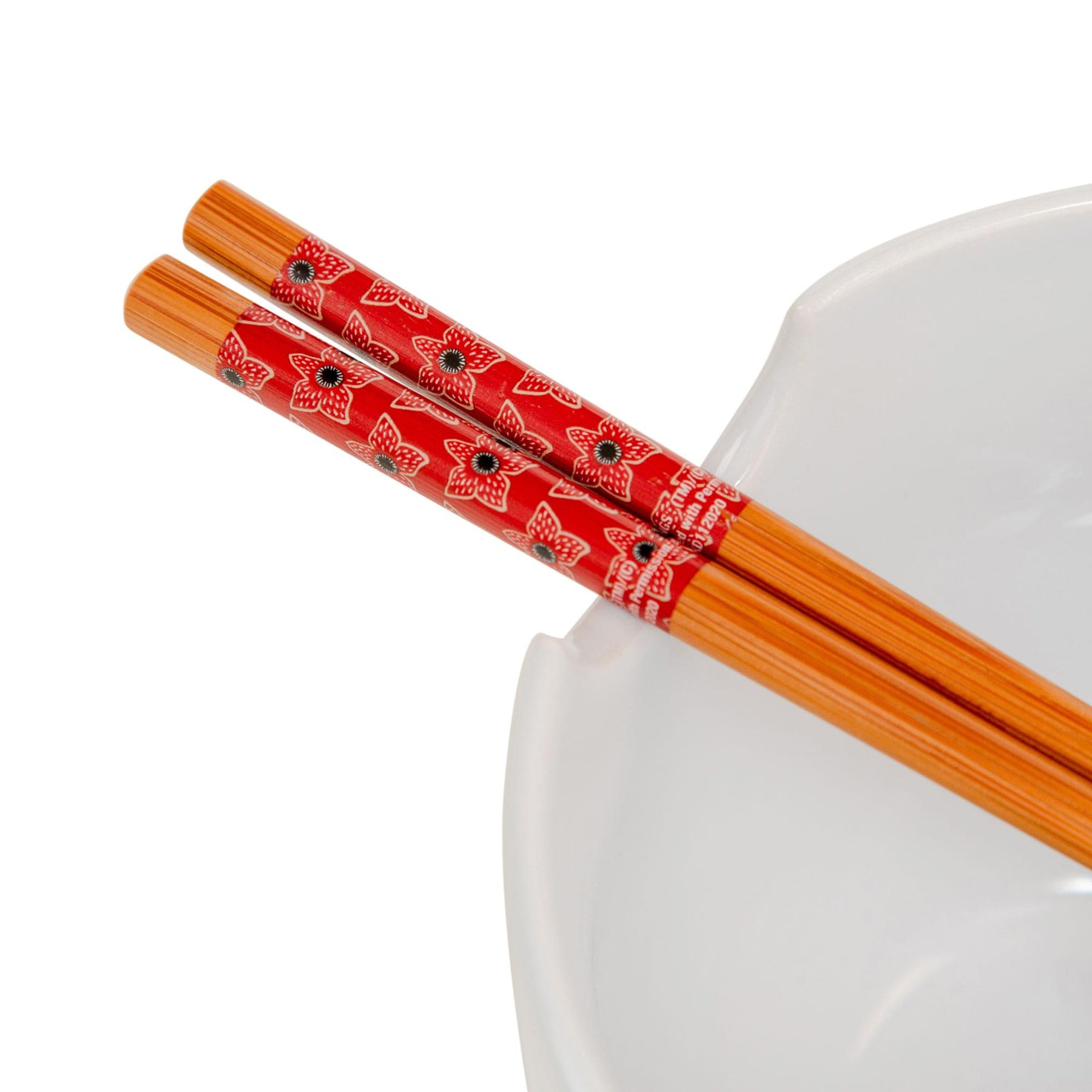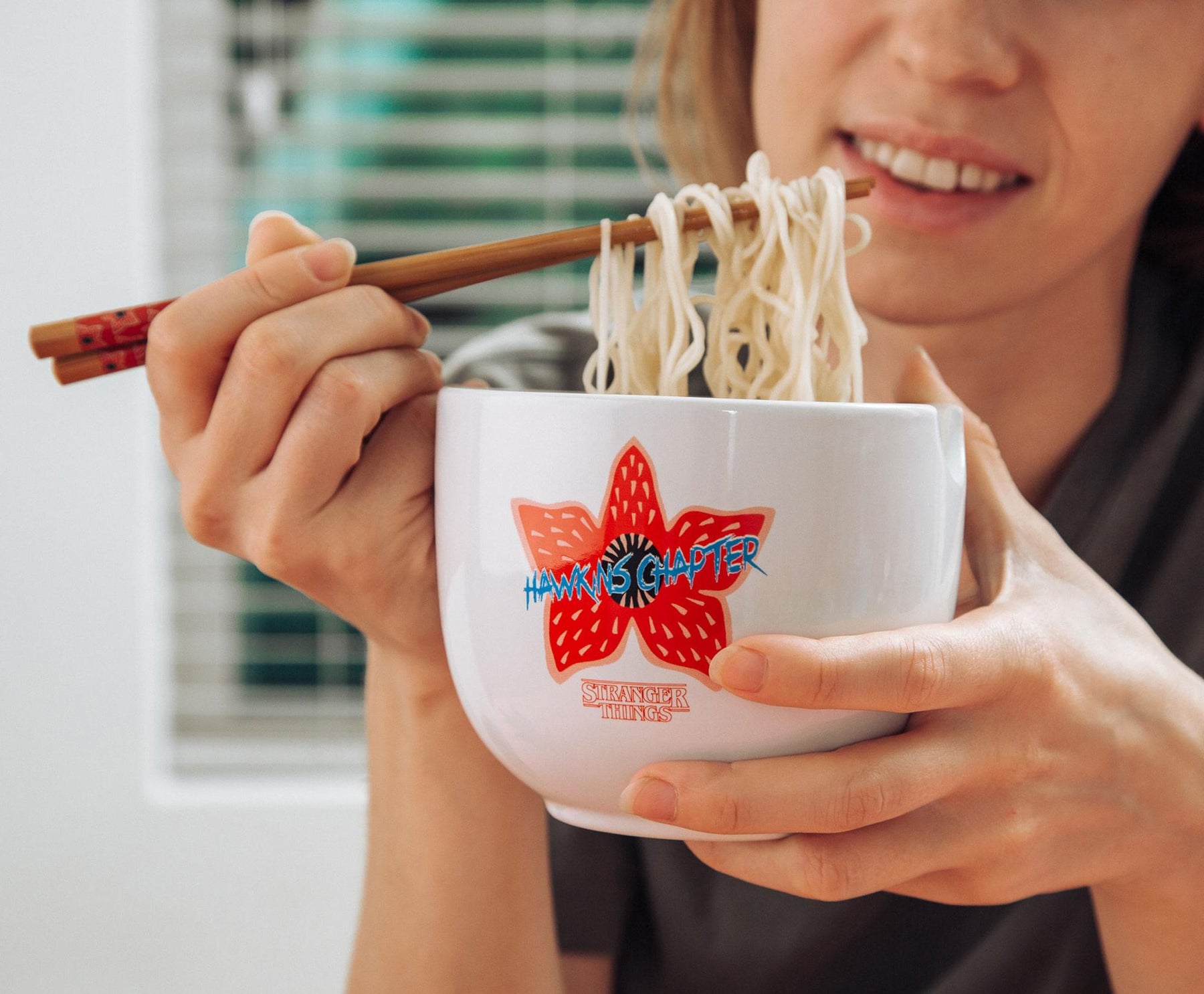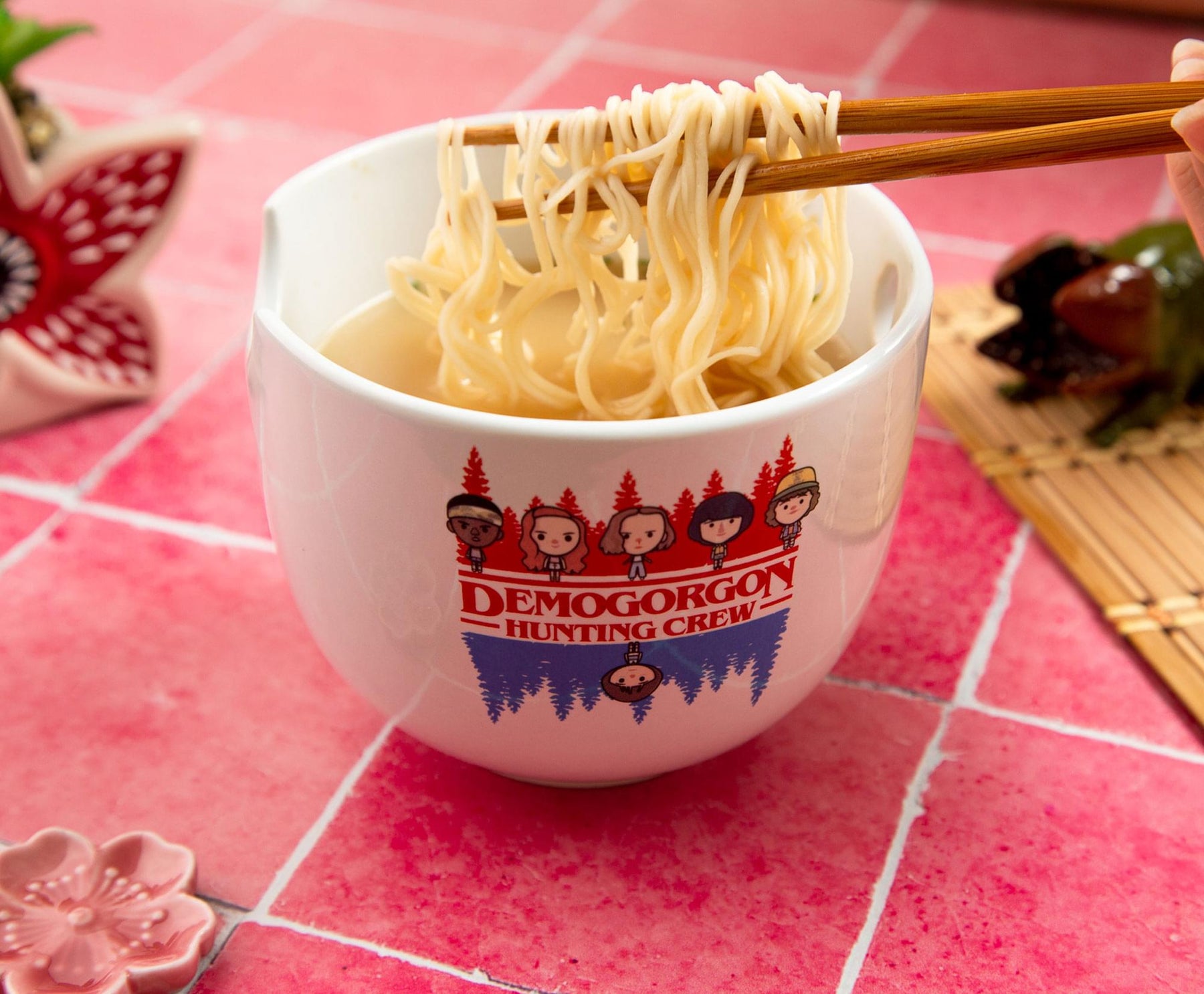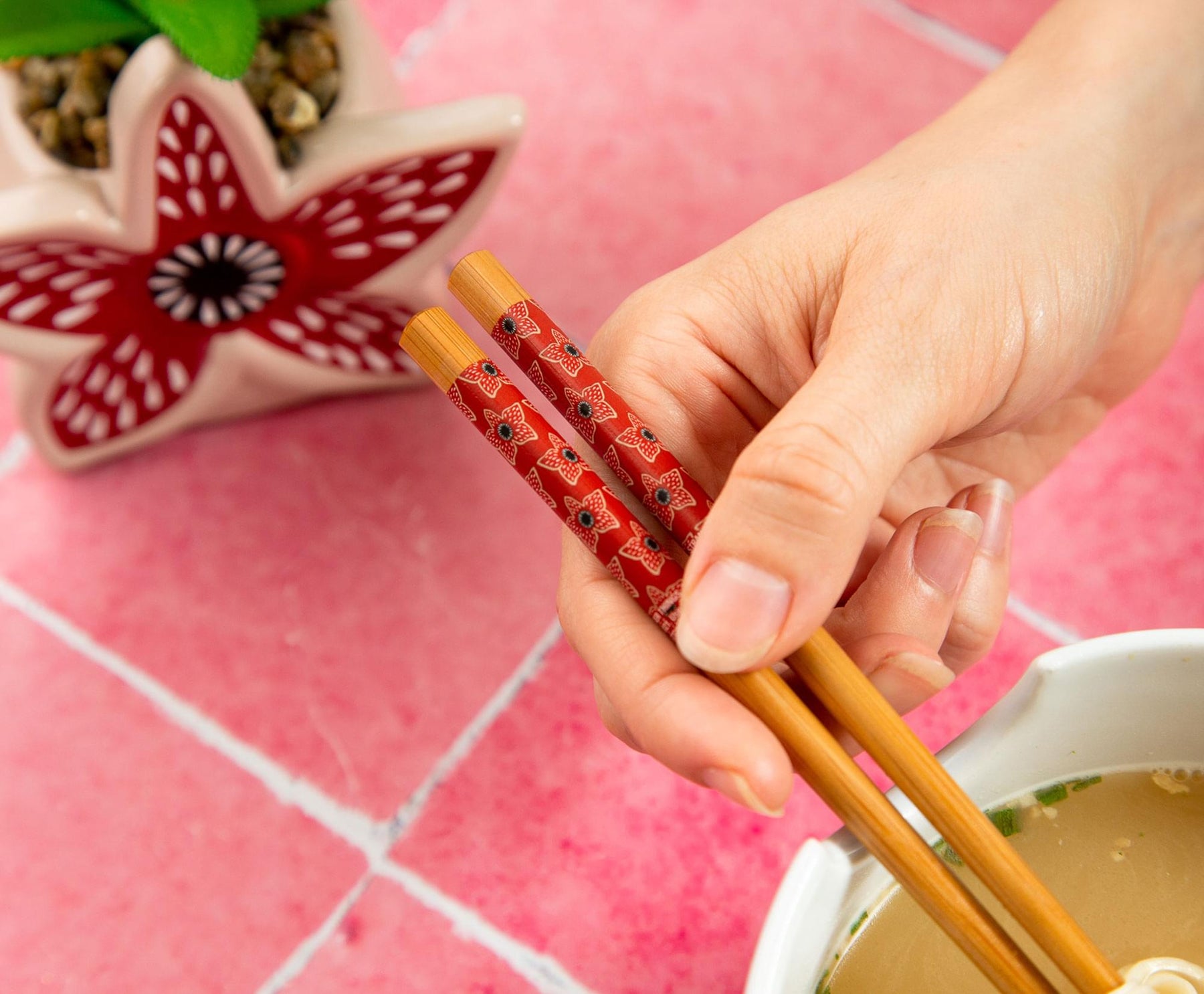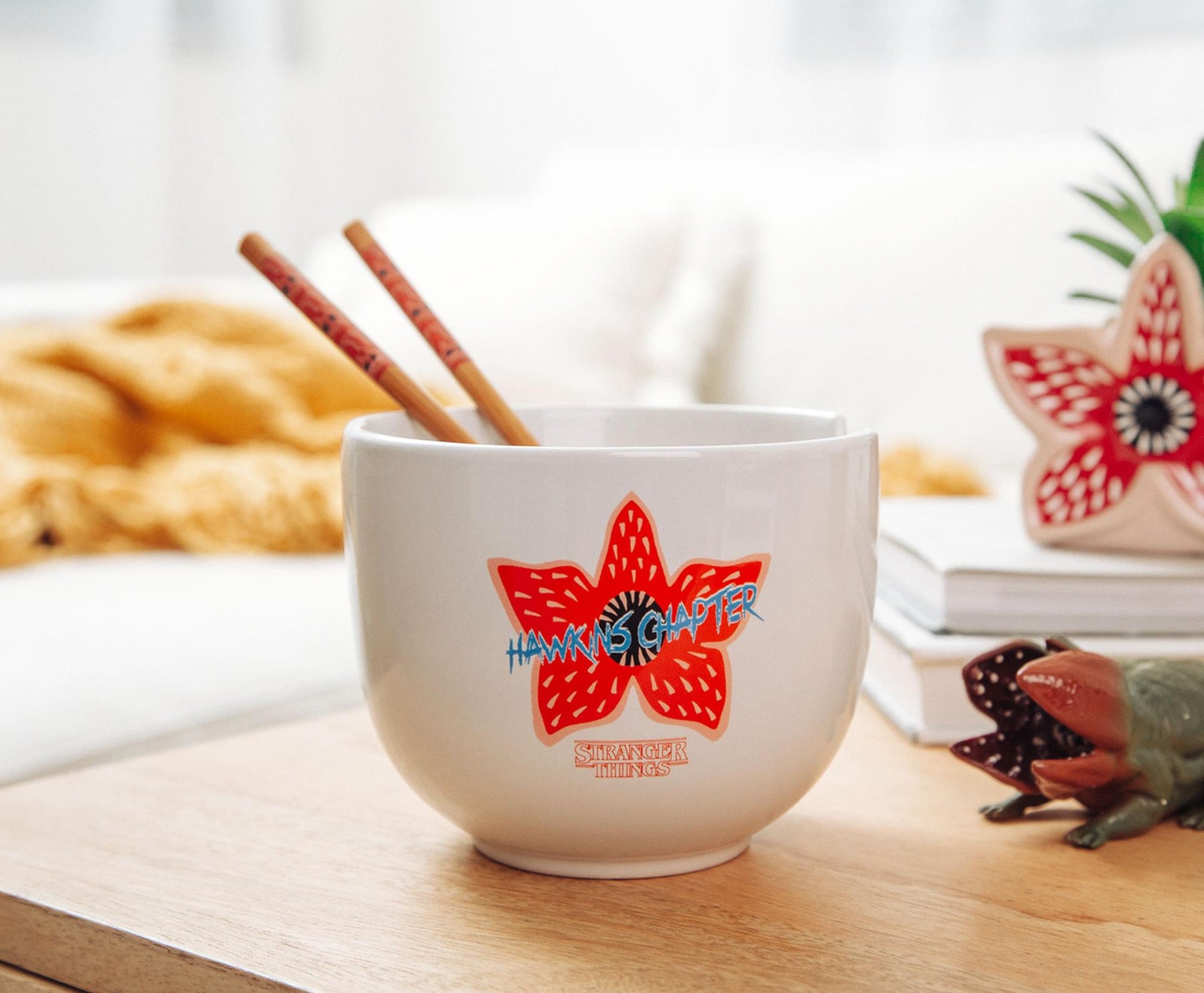 Stranger Things Demogorgon Hunting Crew 20-Ounce Ramen Bowl and Chopstick Set
OPEN THE GATE: Out of the Upside Down comes this exclusive ramen bowl and chopstick set from Stranger Things. Even when the world is a toxic hellscape of monsters, at least you can still enjoy a good meal.
YOU'RE NOT ALONE: If you're in the habit of hunting down beastly creatures from another dimension, then you're in the right place. The ramen bowl features a Demogorgon with "Hawkins Chapter" lettering across it.
THIS IS A CODE RED TO SET THE TABLE: Comes with a pair of reusable wooden chopsticks for filling up on your favorite dishes. The ramen bowl has built-in notches for conveniently resting the included chopsticks.
TOUGH AS A DEMOGORGON: This BPA-free ceramic bowl can withstand all manner of interdimensional chaos. No need to worry about clean up, either. Easy to maintain, it's suitable for both dishwasher and microwave.
OFFICIAL STRANGER THINGS COLLECTIBLE: Unveil the mysteries lurking beneath Hawkins with this officially licensed ramen dinner set, as brought to you from the cursed world of Stranger Things.
OPEN THE GATE TO A WHOLE NEW DIMENSION
Darkness is taking over Hawkins. Plan your next move into the Upside Down with snacks and instant noodles in this exclusive ramen set from Stranger Things.
Whether it's a Demogorgon, the Mind Flayer, or Vecna, the parallel dimension that mirrors the small town of Hawkins is filled with all manner of creepy monsters. Taking them down is going to take the kind of D&D expertise that only Dustin, Lucas, Mike, and Will can provide — with some psychokinetic help from Eleven, of course.
FRIENDS DON'T LIE ABOUT GOOD FOOD
A Demogorgon has ripped through the fabric of reality and found its way onto this ramen bowl. The toothy creature brought some friends along, communicating through the hive mind to overrun the wooden chopsticks with a pattern of Demogorgons.
This is a Code Red! Immerse yourself in the mysteries of the Upside Down with officially licensed dinnerware from Stranger Things.
CARE INSTRUCTIONS
Easy care
Top-rack dishwasher safe
Microwave safe