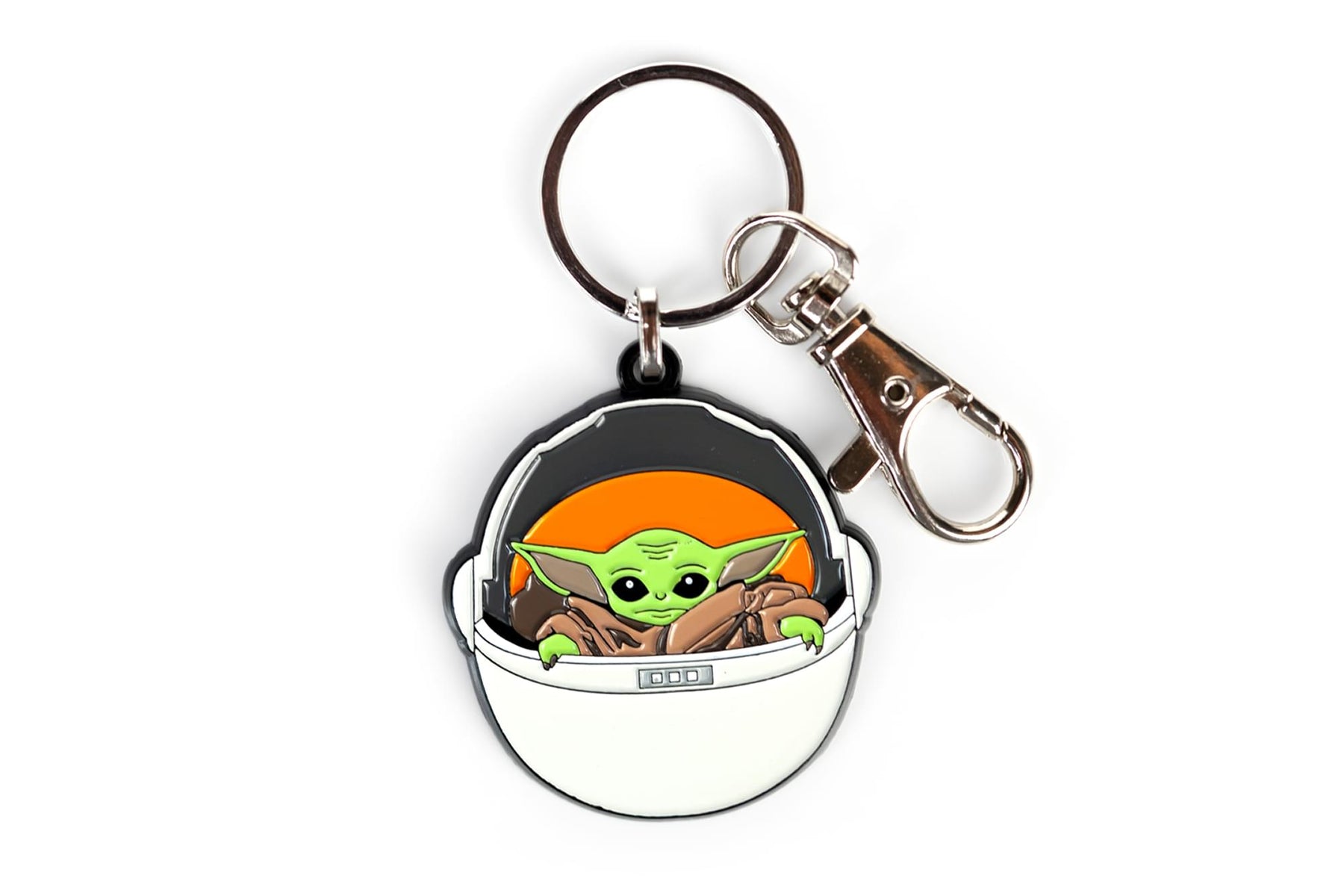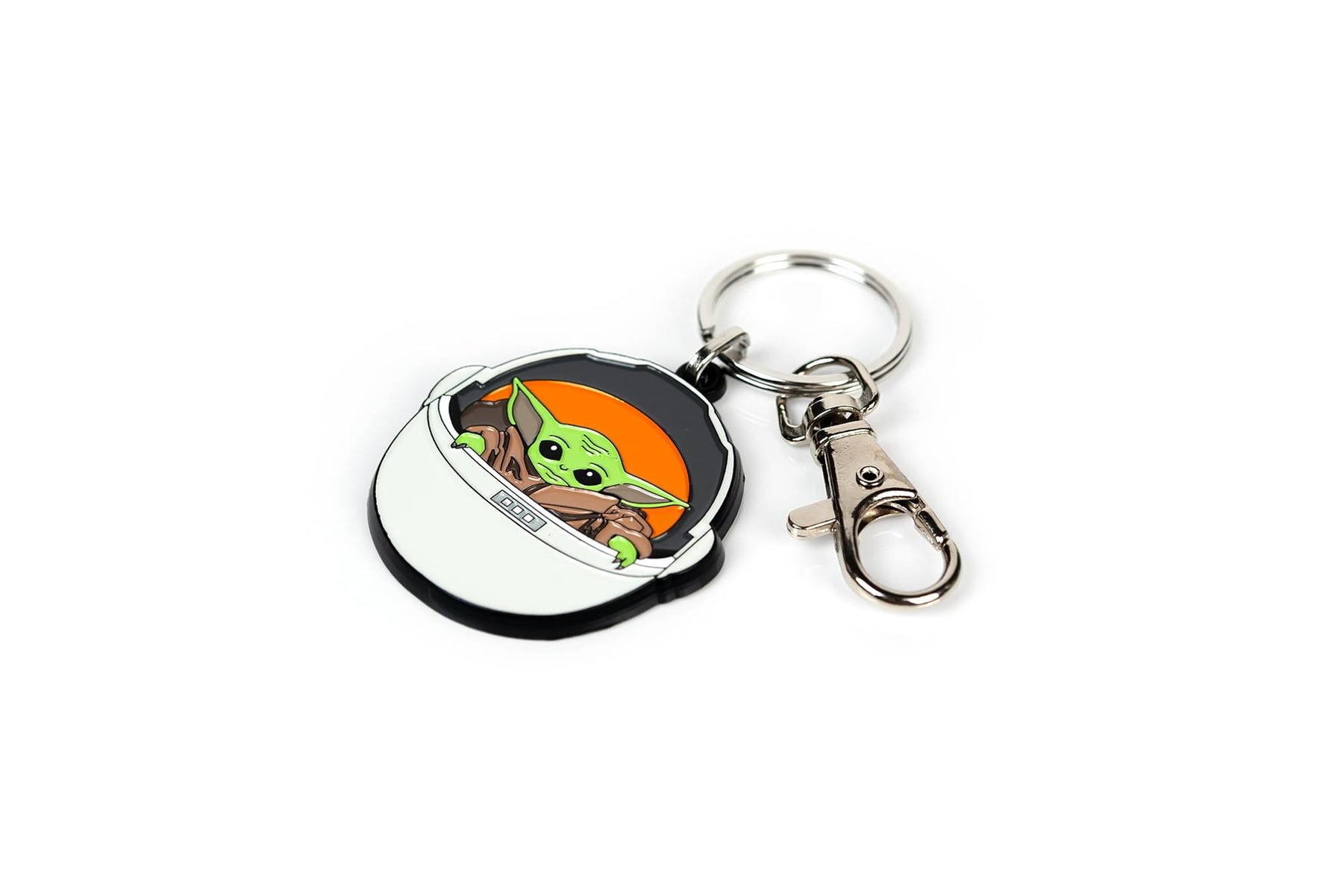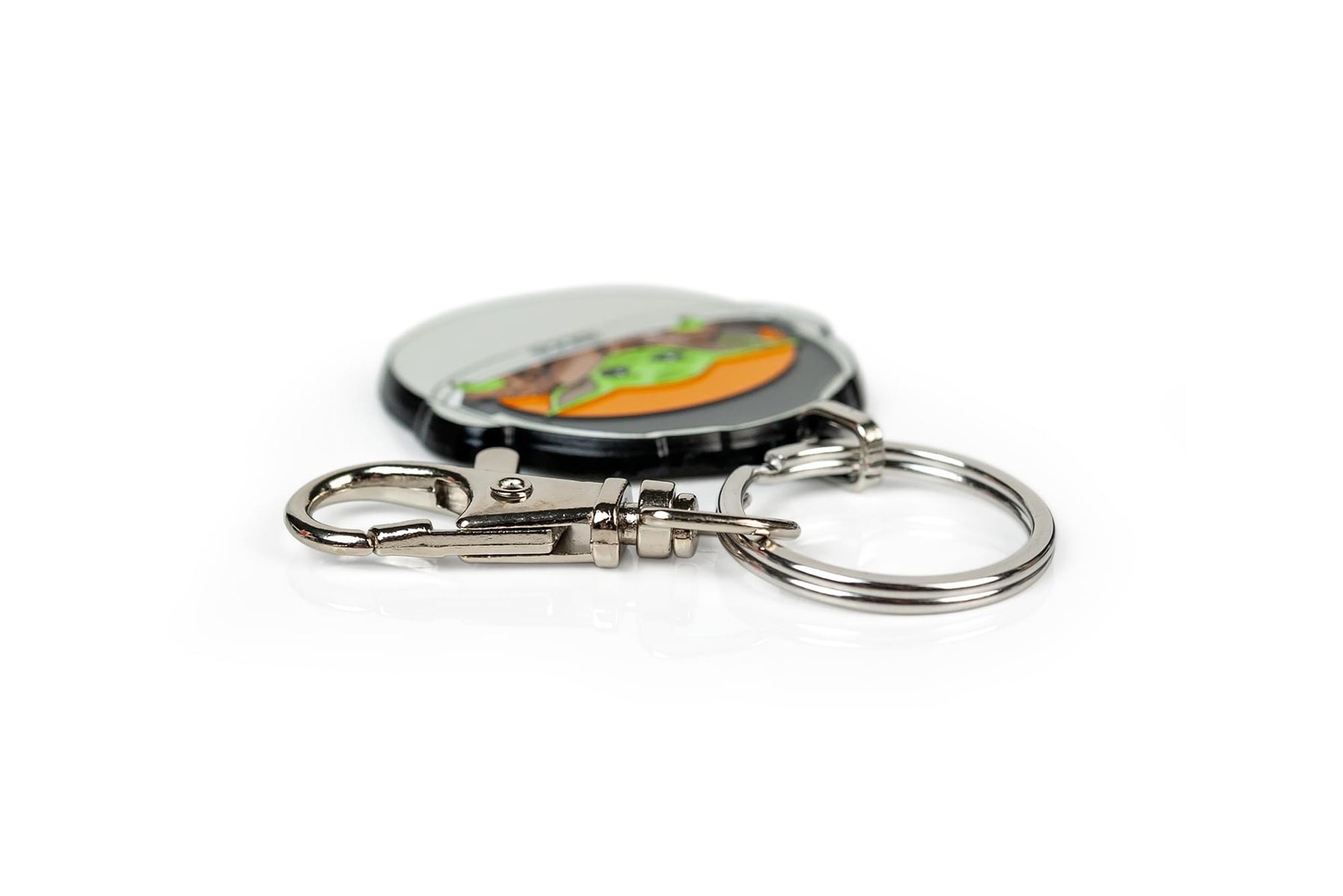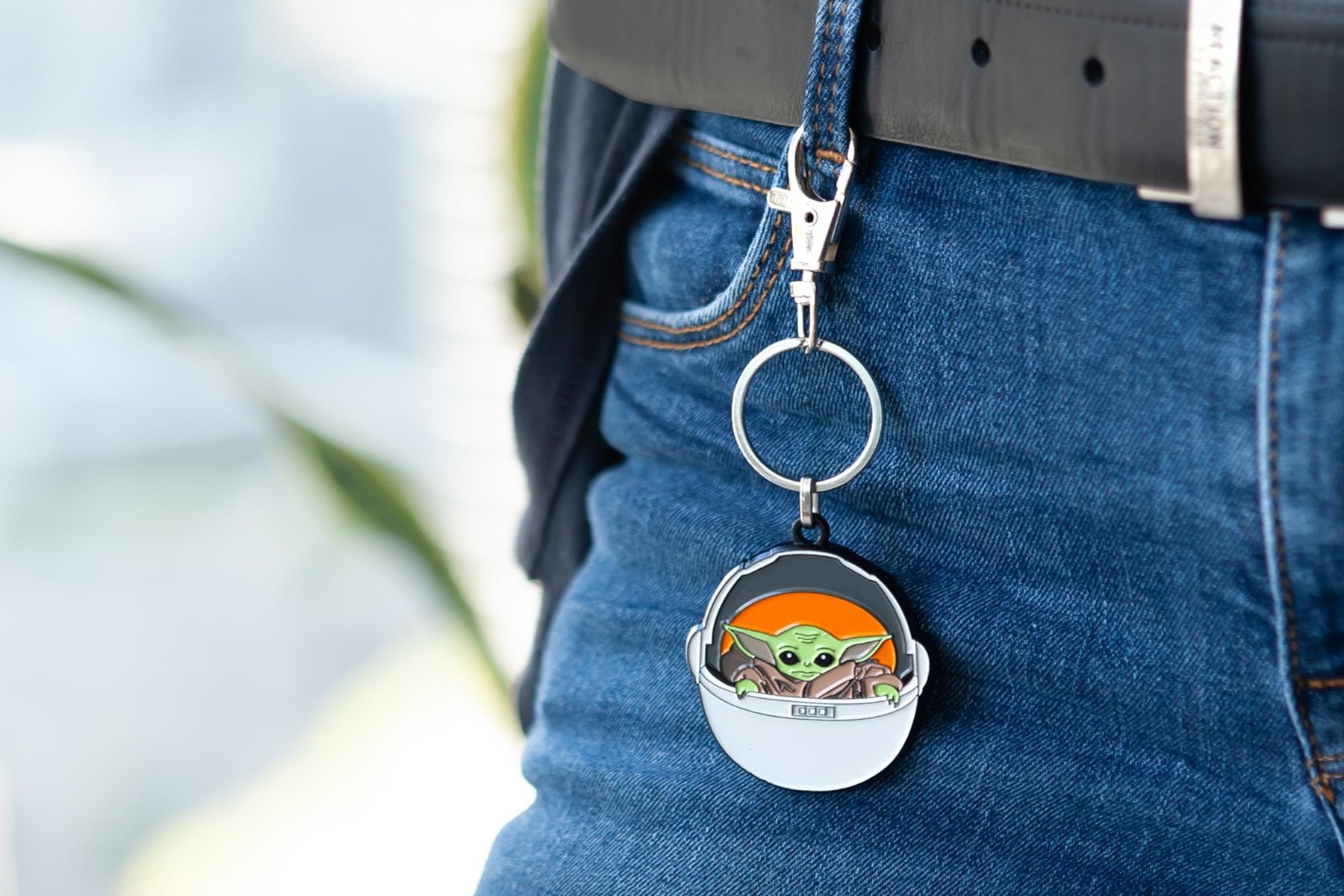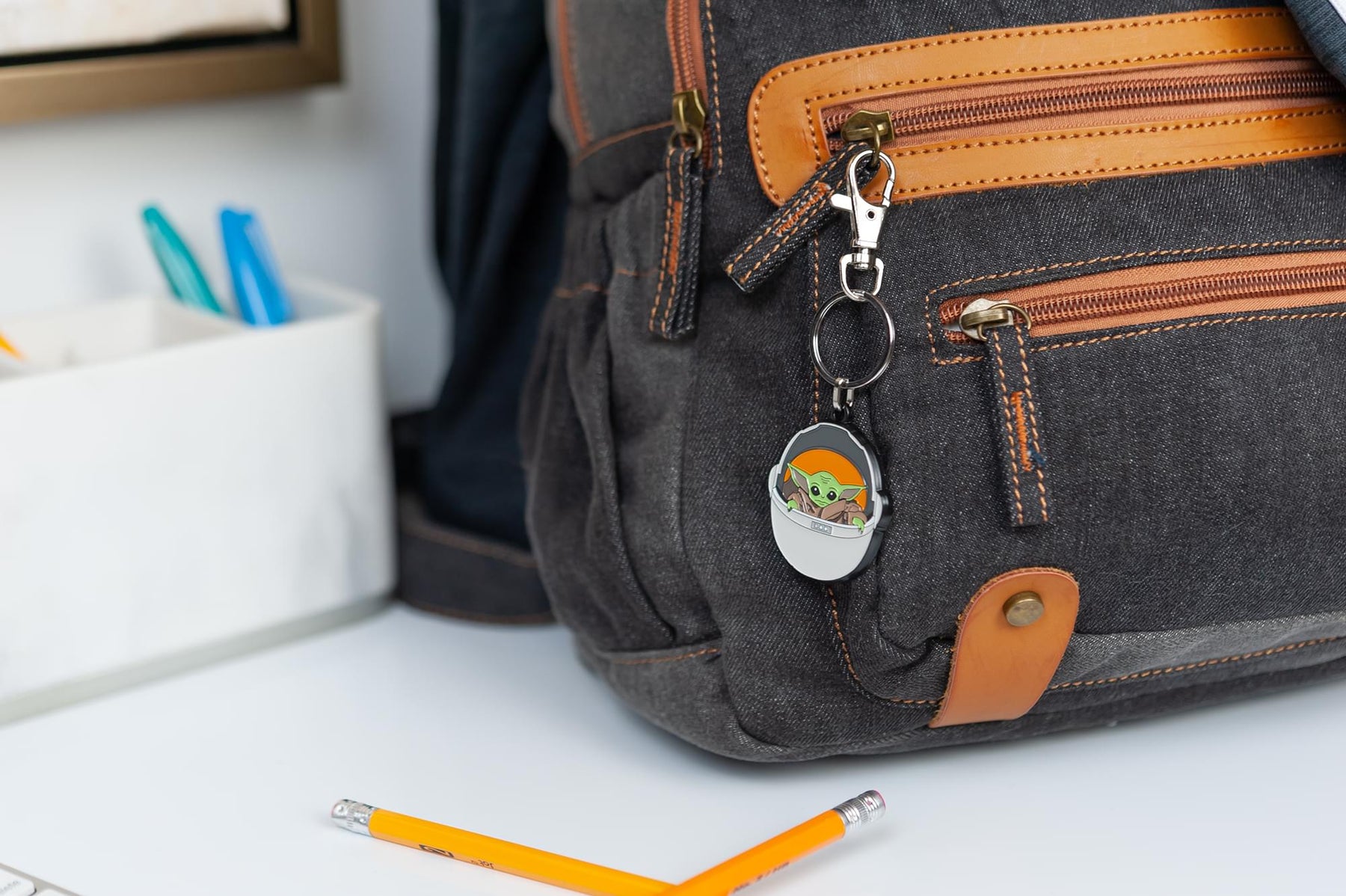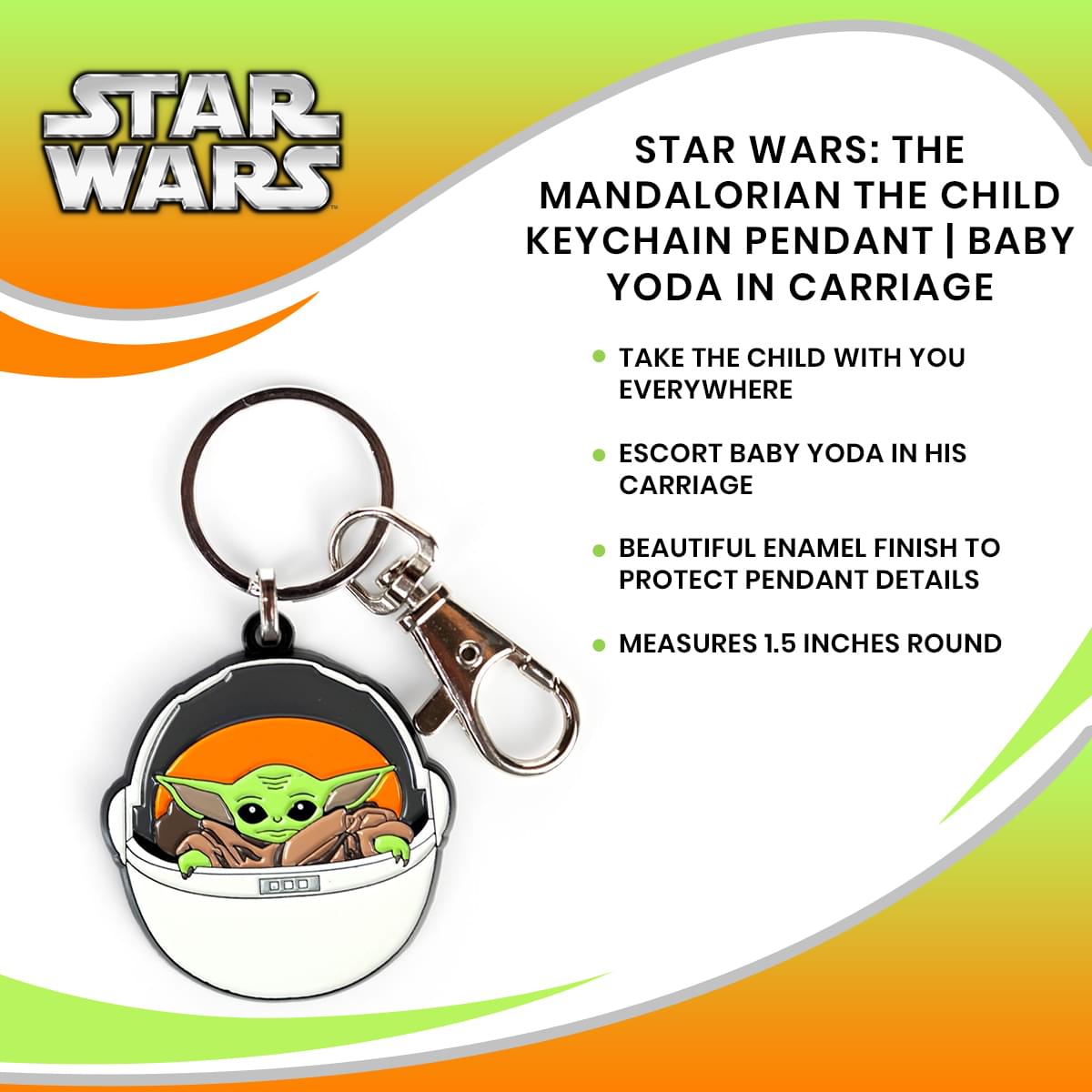 Star Wars: The Mandalorian The Child Keychain Pendant | Baby Yoda In Carriage
BRING HOME BABY YODA: Straight from the galaxy that is known as, The Mandalorian, this small green character known as 'The Child' has a striking resemblance to Jedi Master Yoda of the Skywalker saga. Adorable and cute, fans are eager to know everything about this lovable character!
TAKE A RIDE WITH THE CHILD: This collectible enamel pendant keychain features the lovable character being transported in his hover carriage! With a portable and modern design, Mando and the Child can easily move about any planet!
COLLECTIBLE STAR WARS KEYCHAIN: Crafted from a durable base metal, this 1.5-inch pendant features a colored enamel inlay. The included keychain attaches with a lobster claw clasp allowing you to easily attach this keychain to your keys, backpack, and more!
A BRILLIANT TRIBUTE TO THE CHILD: Currently enshrouded in mystery, fans eagerly await more to the story of the Child and his origins. This keychain perfectly captures what fans have come to love about Baby Yoda thus far.
OFFICIAL STAR WARS COLLECTIBLE: This keychain featuring The Child from Disney+, The Mandalorian, is designed as an officially licensed addition to the collectible Star Wars galaxy. Perfect for a gift to others and yourself, this Baby Yoda keychain is a must-have!
BABY YODA RIDES IN STYLE
There's almost nothing that The Child can do that won't be considered absolutely adorable. When Baby Yoda needs to take a nap or get loaded up for a stroll through the wastelands, he hops inside this carriage and the world falls in love all over again. That's why this collectible keychain is the perfect addition to any Star Wars ensemble! Fans of the Mandalorian series will love seeing Baby Yoda enjoying a ride in his carriage everywhere they go! Grab your keychain today and one for the Baby Yoda fan in your life.
SMALL CUTE AND ABLE TO GO WITH YOU ANYWHERE
Of course, this is referring to the stylish and collectible Baby Yoda keychain featuring The Child from the hit Disney+ series, The Mandalorian. Now available as a fashionable accessory, this Baby Yoda keychain will look phenomenal when attached to your keys, backpacks, and more! No Star Wars collection would be complete without the addition of Baby Yoda! Add this quality keychain to your myriad of Star Wars treasures today; after all, this is the way.