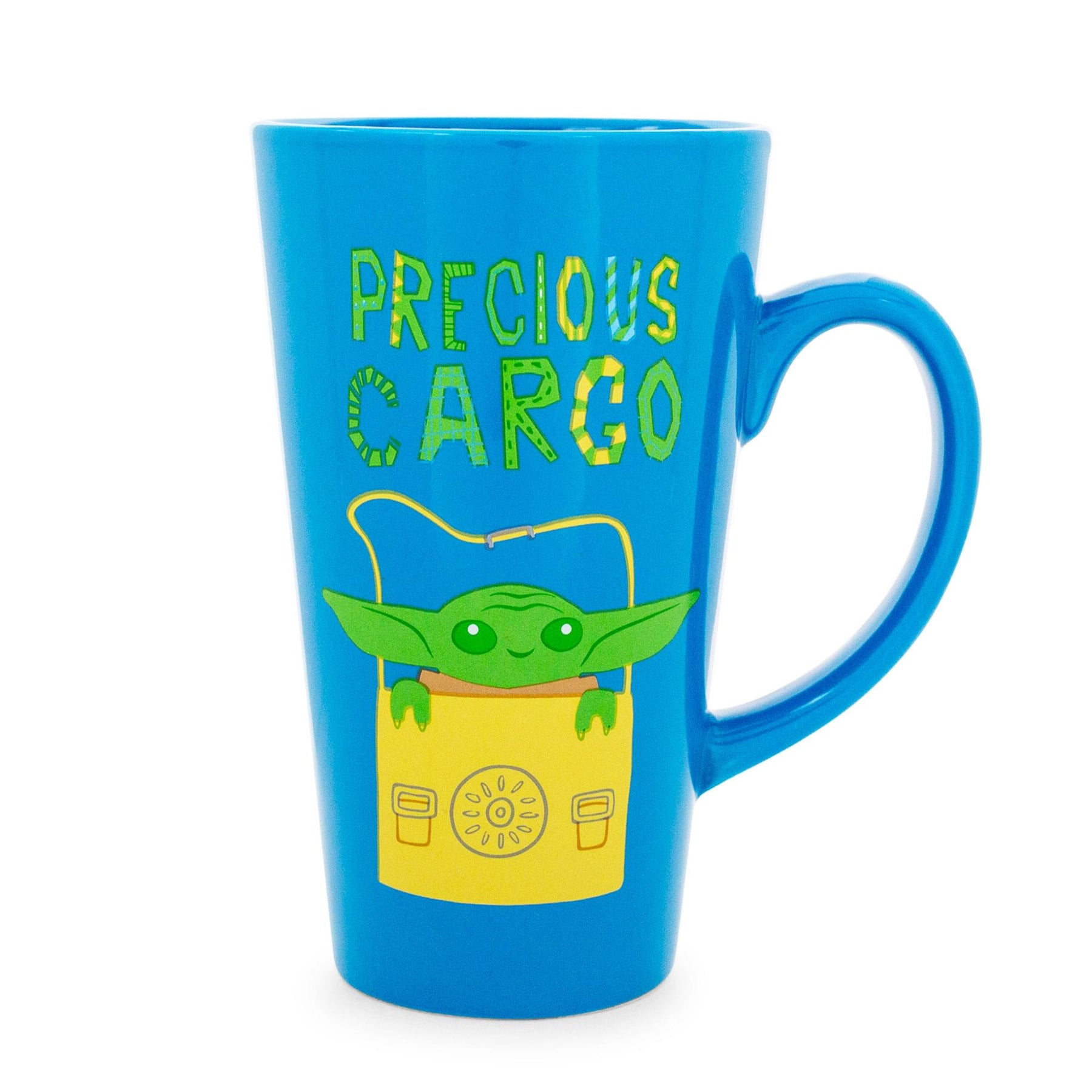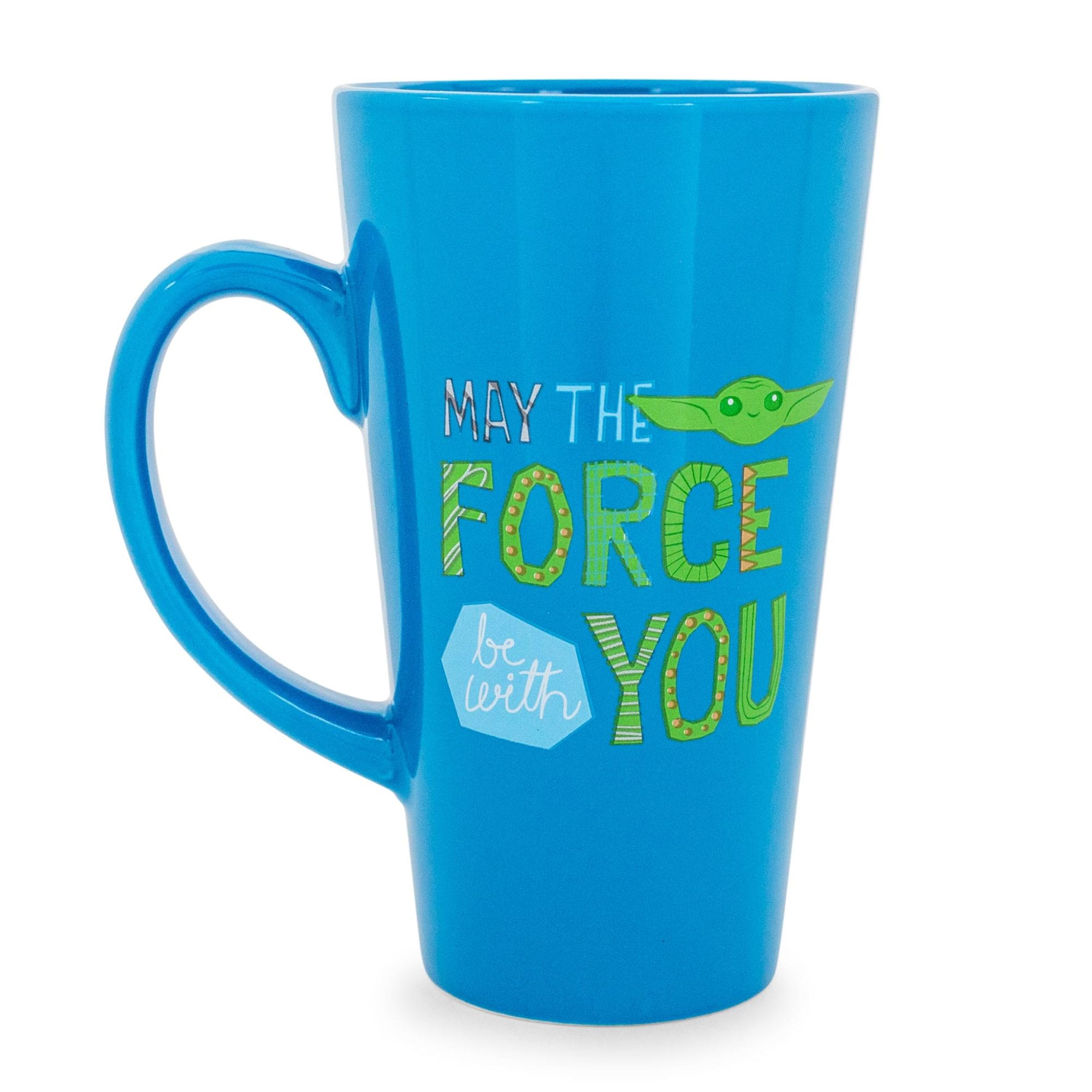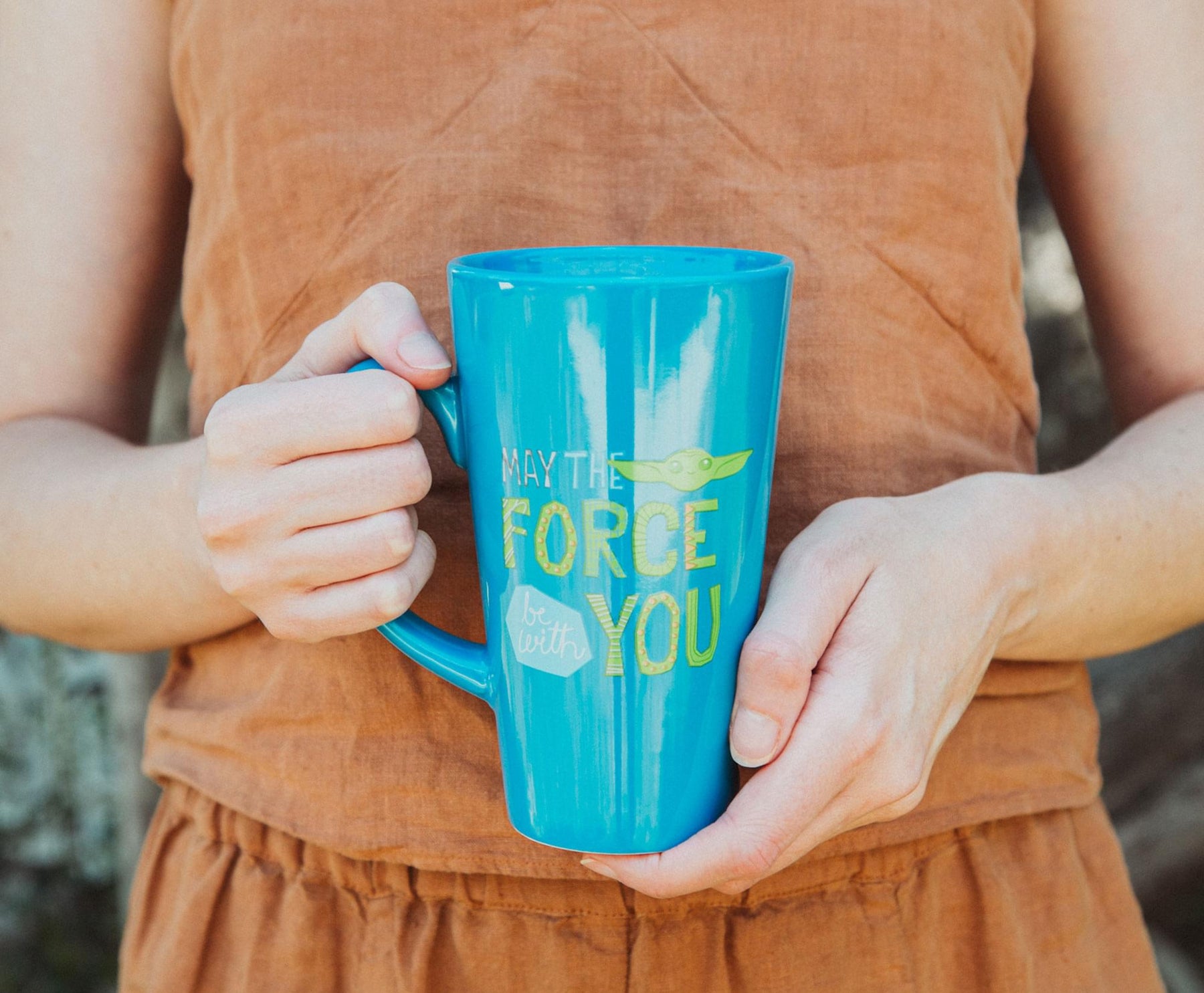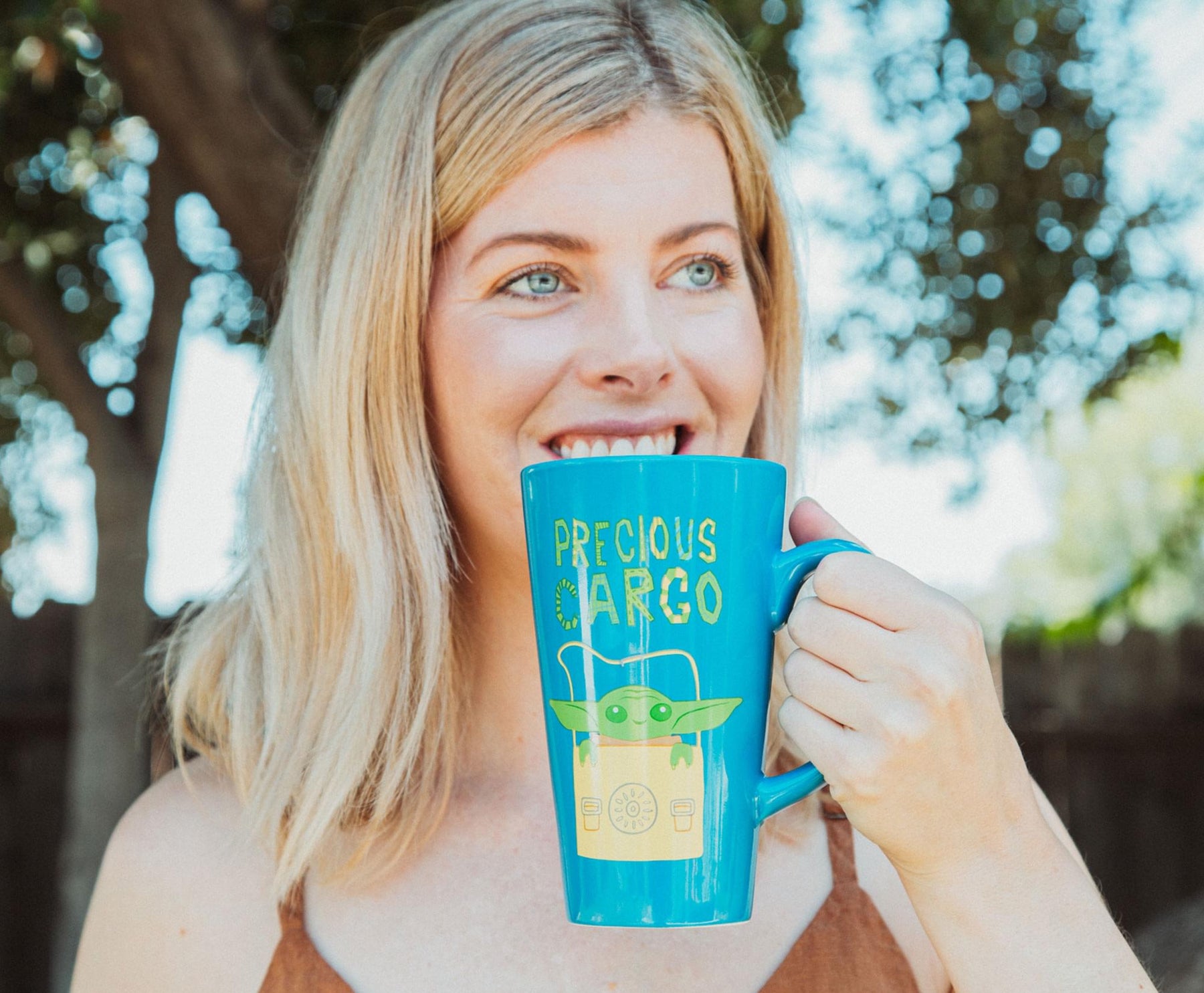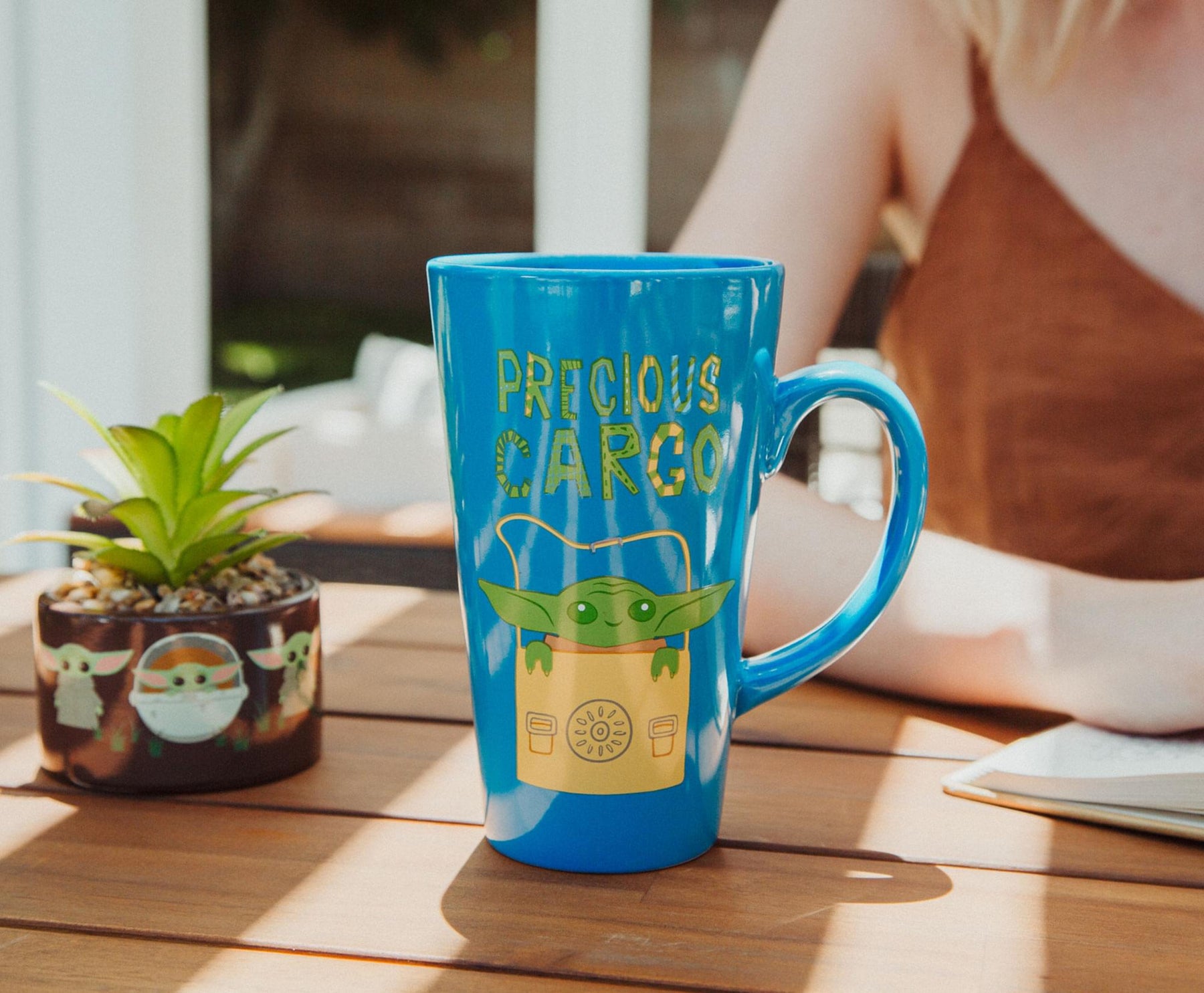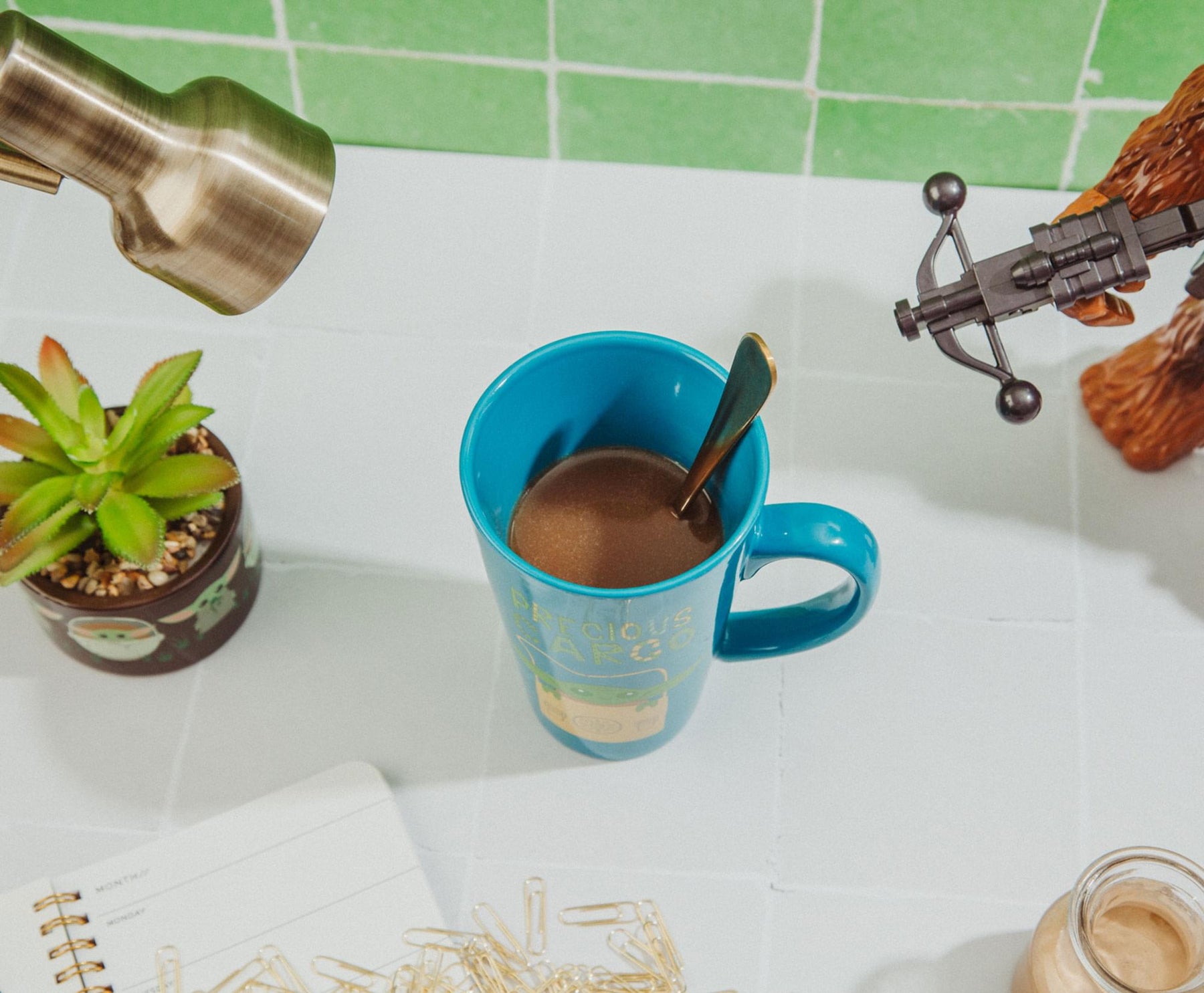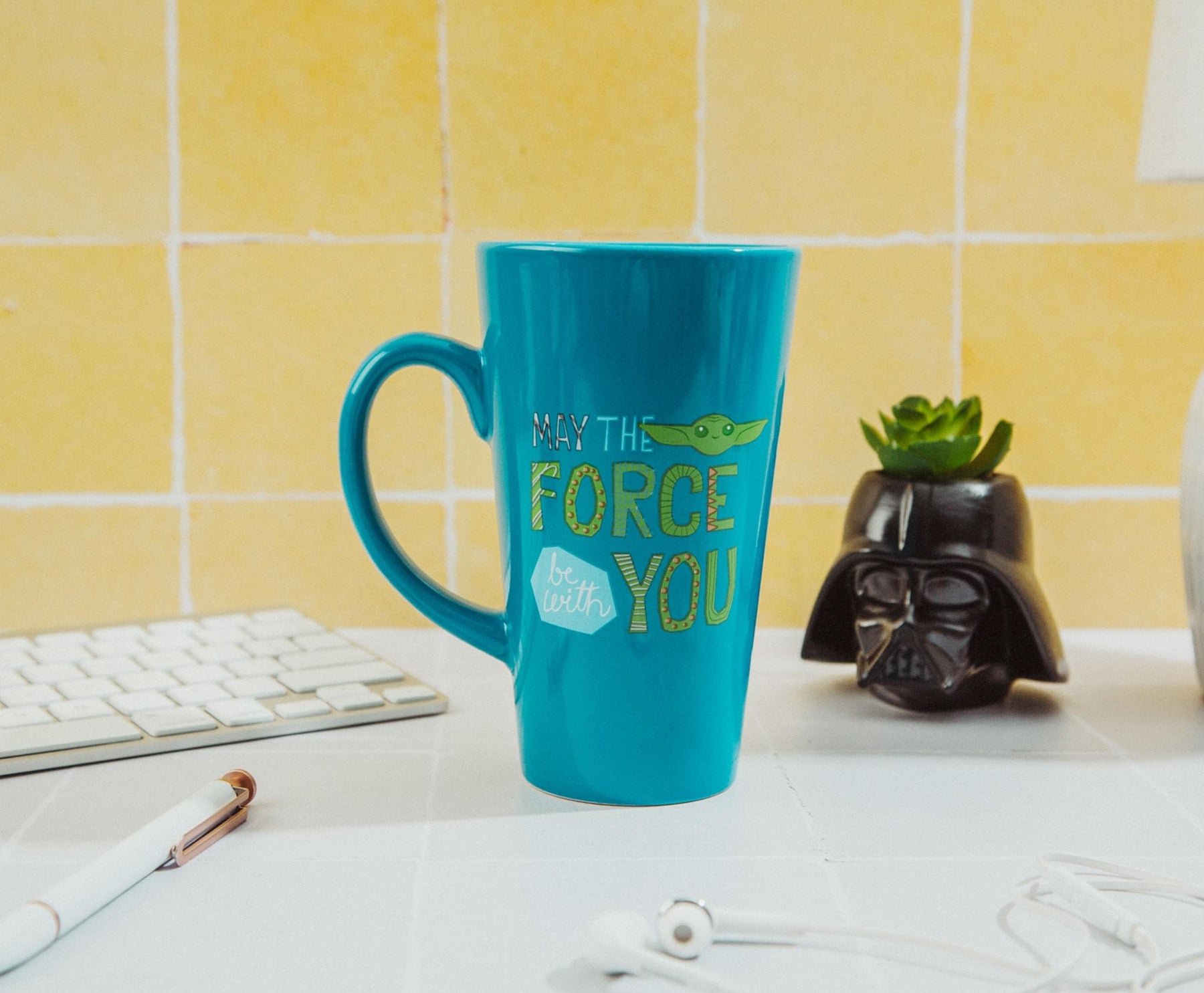 Star Wars: The Mandalorian "Precious Cargo" Ceramic Tall Latte Mug | 16 Ounces
BRING HOME THE BOUNTY: The hunt for a cup of something adorable is over with this exclusive latte mug featuring the ever-precious Grogu from Star Wars: The Mandalorian. Makes a true asset to the drinkware in your galaxy or your kitchen.
HANDLE THE ASSET WITH CARE: A galaxy of fun times awaits with this blue mug featuring a cute graphic of Grogu snuggled in tight for his next adventure. "Precious Cargo" adorns the front of the cup, while the back reads, "May The Force Be With You."
SHARE A SIP WITH GROGU: Good friends must stick together, like you and this large coffee mug. Makes every beverage taste that much better, holding approximately 16 ounces of blue milk and other Outer Rim favorites.
AN EXCELLENT BESKAR SUBSTITUTE: Keep your precious cargo safe from harm with this BPA-free ceramic mug that can accompany all your galactic adventures. Easy to maintain, it's suitable for both microwave and top-rack dishwasher.
OFFICIAL STAR WARS COLLECTIBLE: Go on your own epic journey across the galaxy with this officially licensed latte mug inspired by Star Wars: The Mandalorian. Just the thing for when you're brewing up another exciting adventure.
TAKE HOME YOUR PRECIOUS CARGO
Enjoy your morning brew while catching up on the latest adventures of Din Djarin and Grogu. This exclusive latte mug inspired by Star Wars: The Mandalorian has all the charm you'll need to get through your bounty-hunting missions.
Peeking out of his snuggly soft backpack, the sweet Force-user Grogu is pictured looking cute as ever. Enjoy the company of your "Precious Cargo" while practicing some babysitting patience and honing your fine blaster skills. Flip the mug around to read your inspirational quote for the day, "May The Force Be With You."
A GALAXY OF FLAVOR IN EVERY SIP
You've obtained the asset, and now a thrilling journey awaits as you sip your Earthly beverages. This BPA-free ceramic mug is sure to make you the envy of your peers in the Outer Rim as you pour yourself a fresh brew of the good stuff. Make it an adventure to remember with officially licensed drinkware from Star Wars: The Mandalorian.
CARE INSTRUCTIONS
Easy care
Top-rack dishwasher safe
Microwave safe