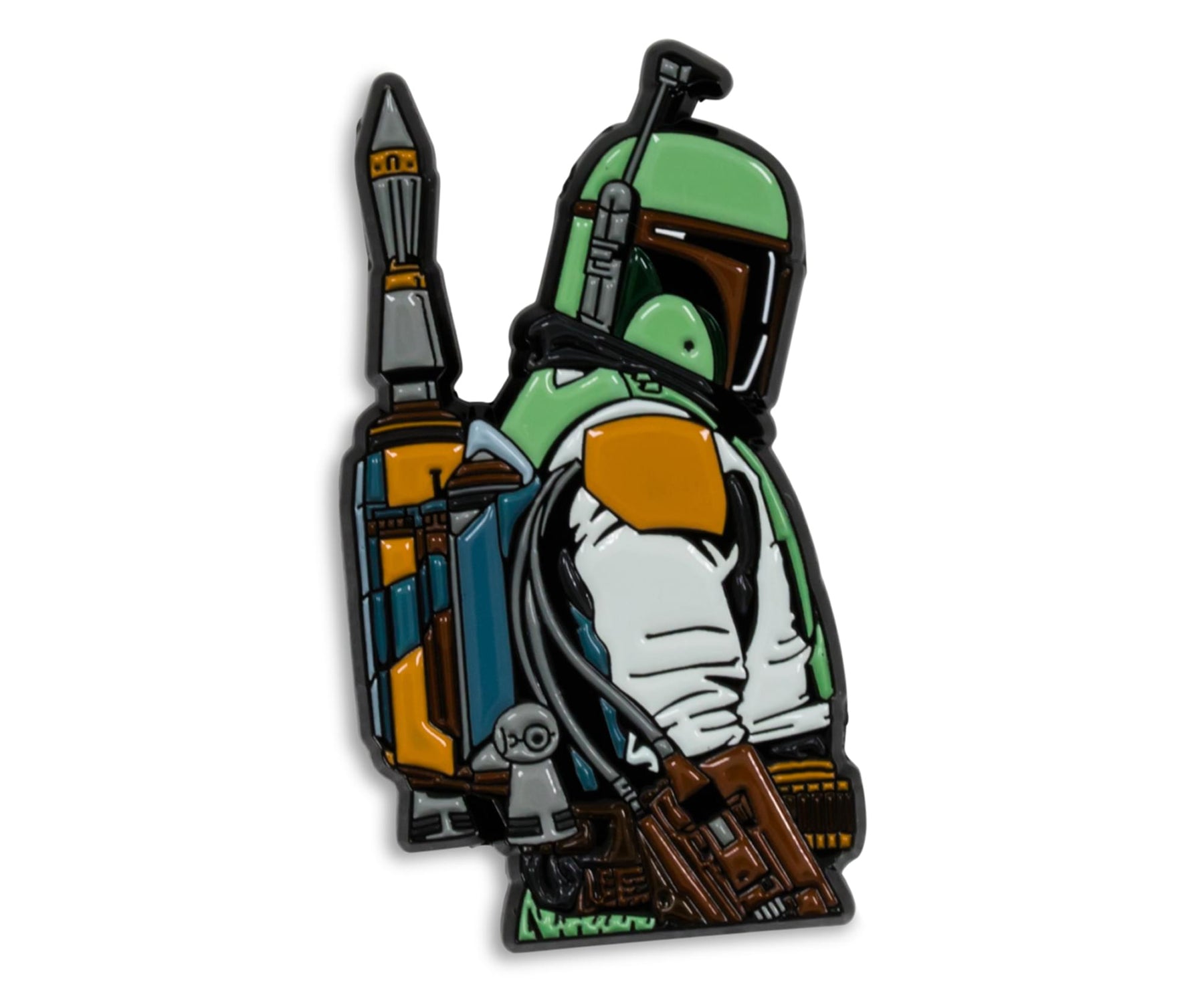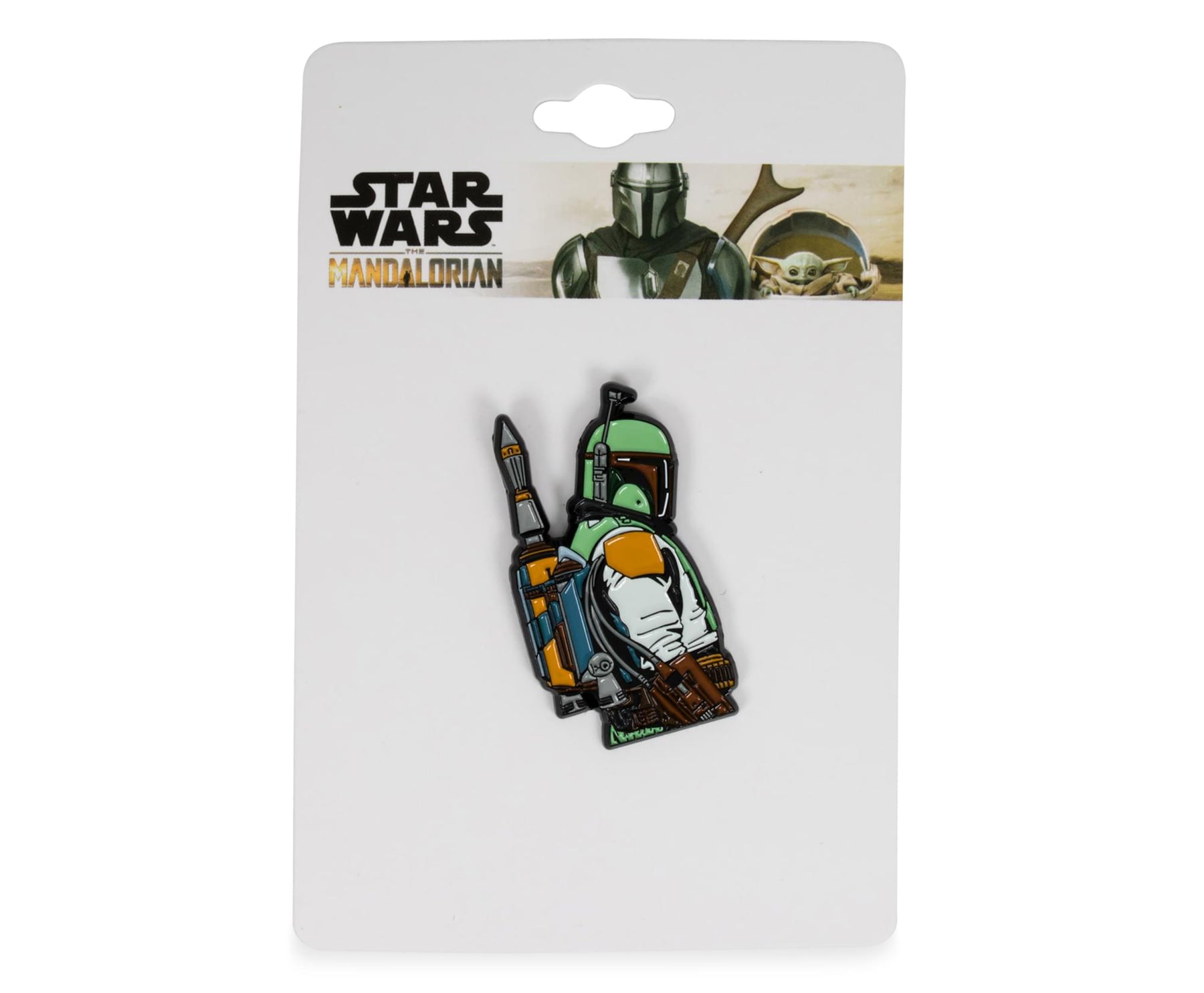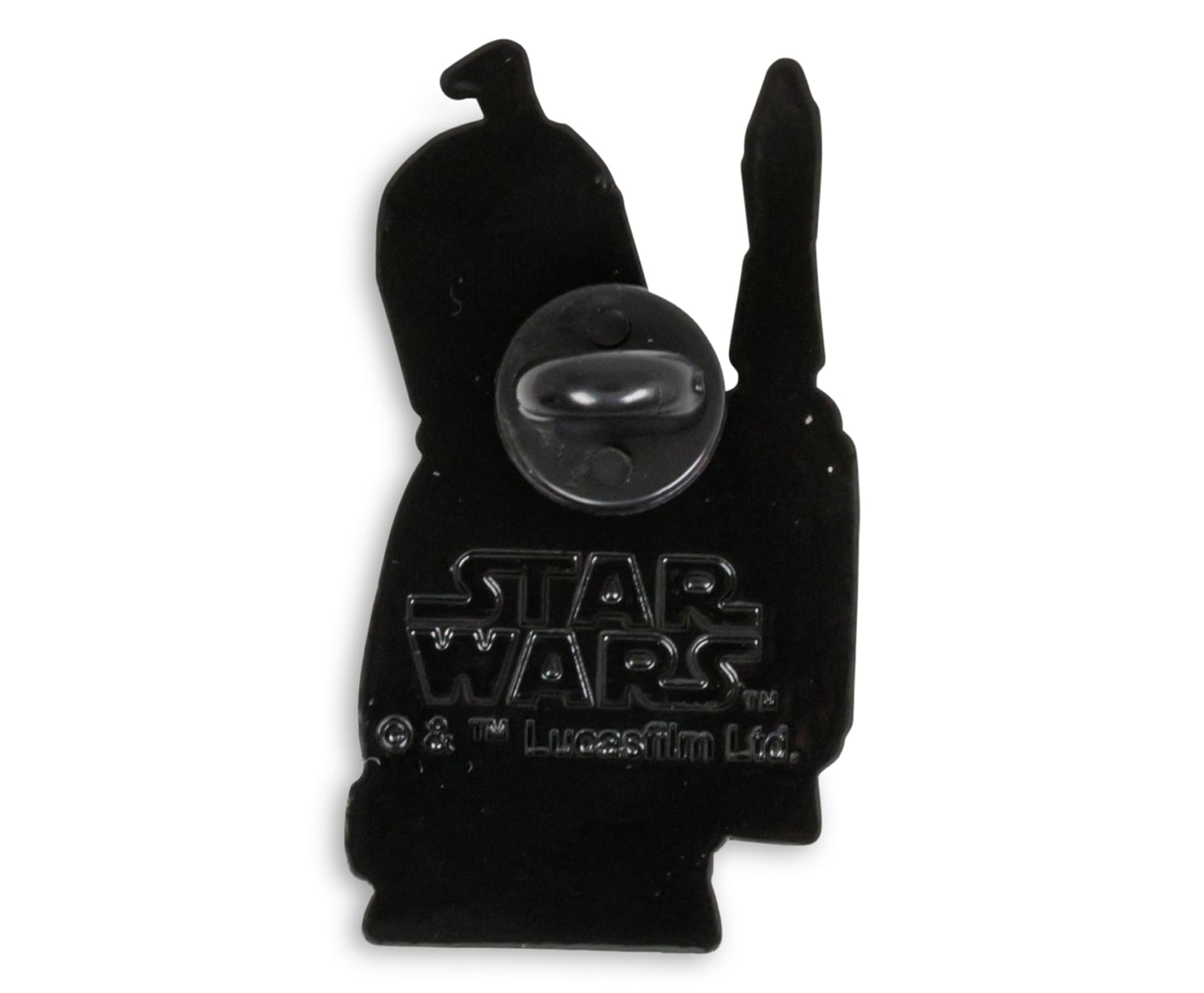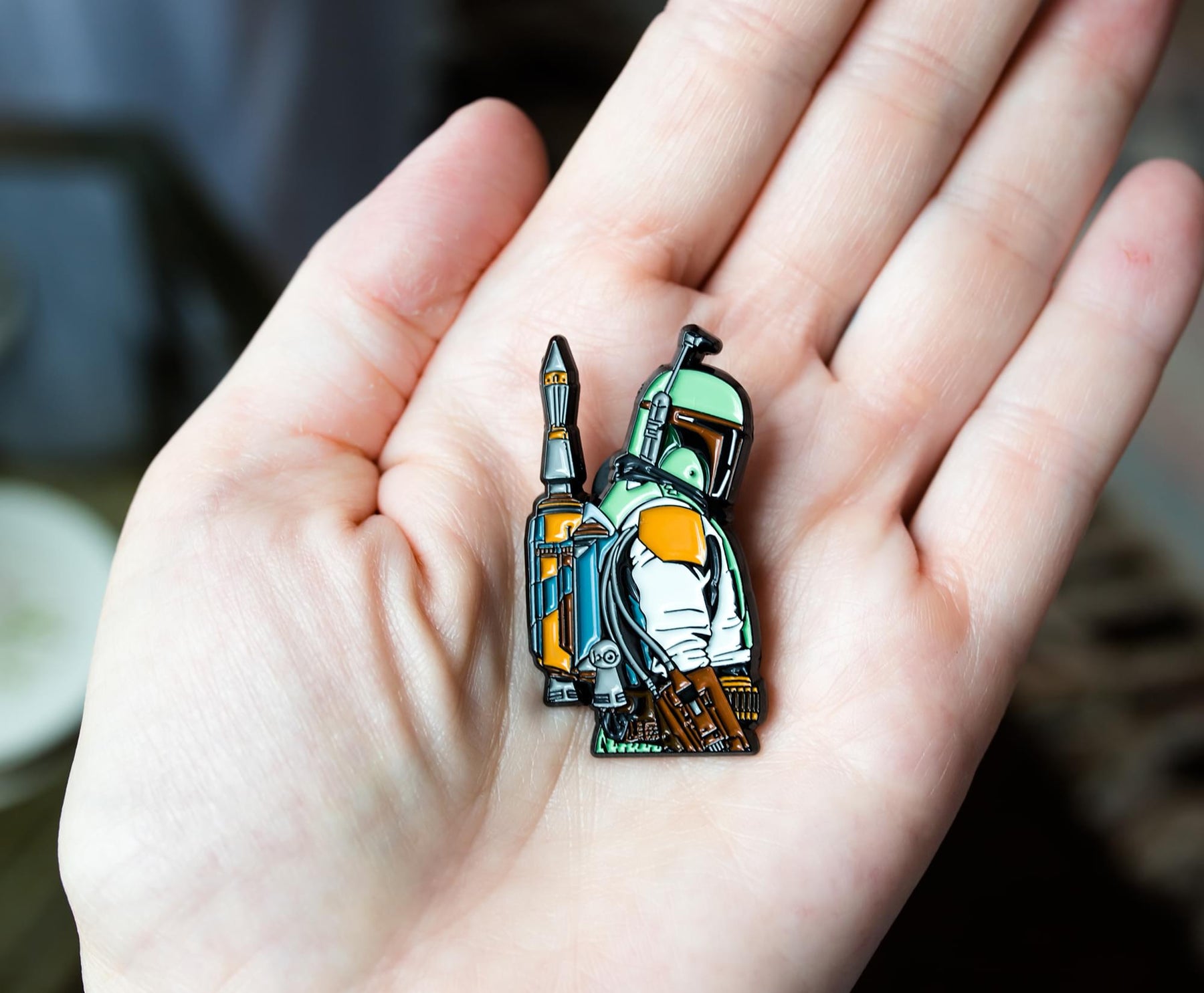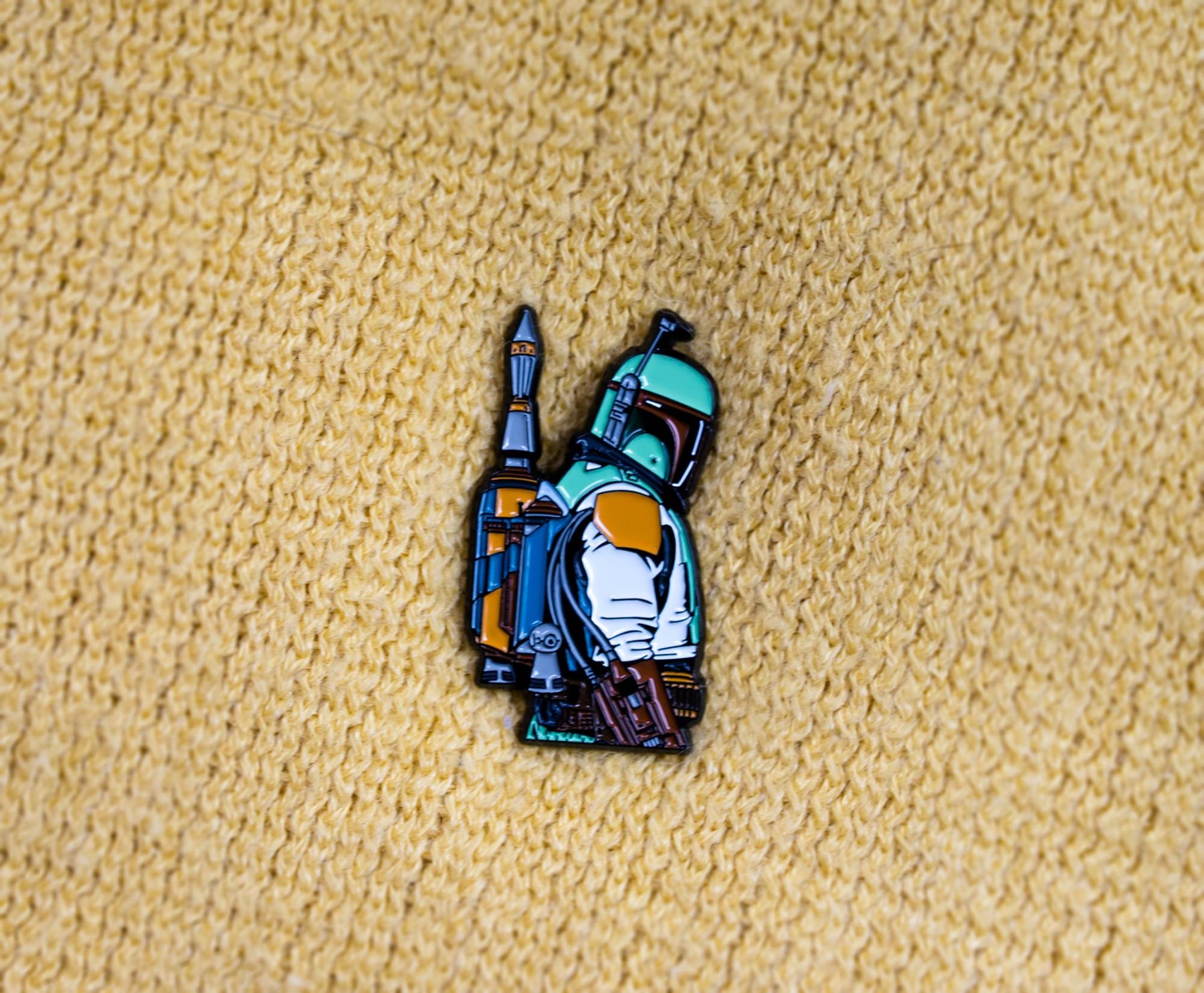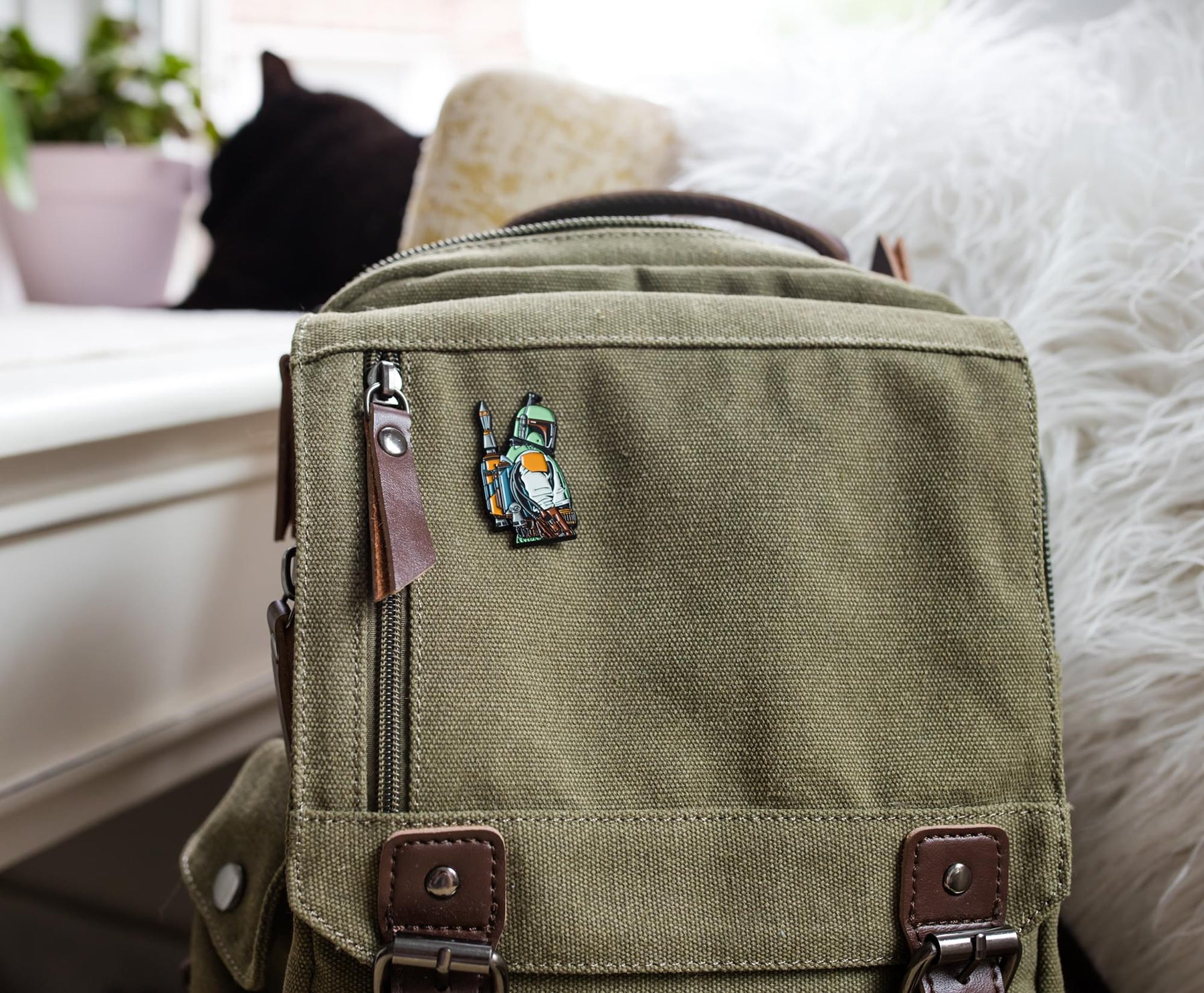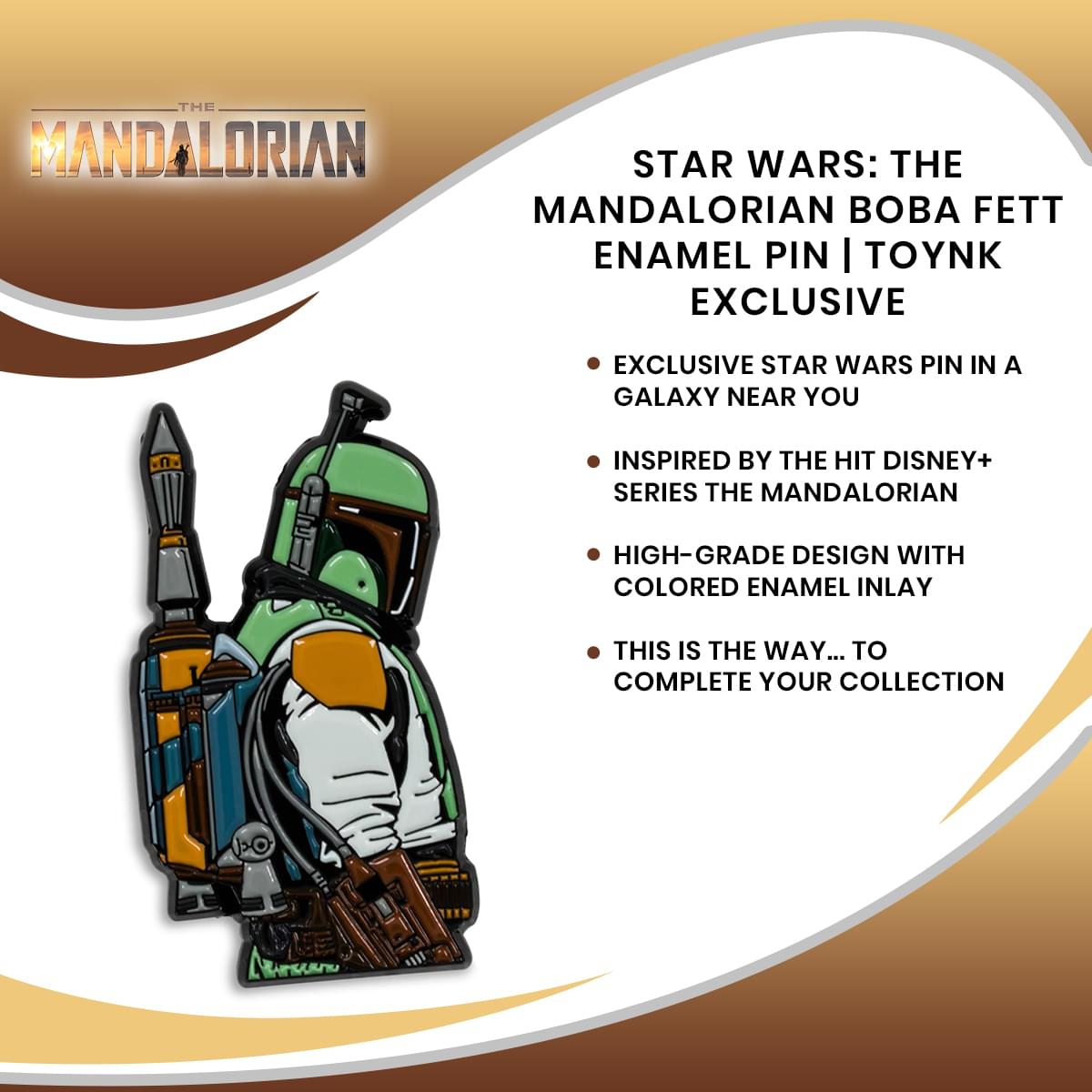 Star Wars: The Mandalorian Boba Fett Enamel Pin | Toynk Exclusive
As You Wish: Boba Fett is back with this exclusive enamel pin from Star Wars: The Mandalorian. Inspired by the legendary bounty hunter, this collectible Star Wars pin makes a great addition to any fan's bounty.
Exclusive Design: Put this pin in the cargo hold. This collectible enamel pin is based on Boba Fett's return appearance in Star Wars: The Mandalorian. The side portrait depicts the bounty hunter in a stoic pose.
Bounty Hunter Approved: Star Wars pin features a base metal design with colored enamel inlay. The perfect size for collecting and displaying, this enamel pin features a sturdy rubber backing for easy accessorizing.
Highly Collectible: Don't let the Sarlaac sink its teeth into this exclusive Boba Fett pin. Based on the original Disney+ series, this officially licensed Star Wars enamel pin comes on a branded hanger card.
Makes A Great Gift: Add some exclusive flair to any fan's collection with this officially licensed Boba Fett enamel pin from Star Wars: The Mandalorian. Perfect for bounty hunters who love a galaxy far, far away.
A LONG TIME AGO IN A GALAXY FAR, FAR AWAY...
He's a simple man making his way through the galaxy, like his father before him.
Collect the ultimate bounty with this exclusive Boba Fett enamel pin. The legendary bounty hunter was presumed dead in Star Wars: Return of the Jedi after being swallowed by a Sarlaac. Luckily, it takes more than that to defeat this unaltered clone.
As seen in the spectacular second season of the live-action Disney+ series Star Wars: The Mandalorian, Boba Fett beat the odds and made an epic comeback. Now, you can honor Boba's return with this Toynk Toys Exclusive collector pin.
EXCLUSIVE STAR WARS PIN COLLECTIBLE
The authentic character design features the famed bounty hunter wearing his iconic green and yellow Mandalorian armor — complete with his signature Z-6 rocket jetpack!
See for yourself why they call him the best bounty hunter in the galaxy. Bring home this officially licensed Boba Fett enamel pin from Star Wars: The Mandalorian.
Read All About It on Our Blog
Trending Geek