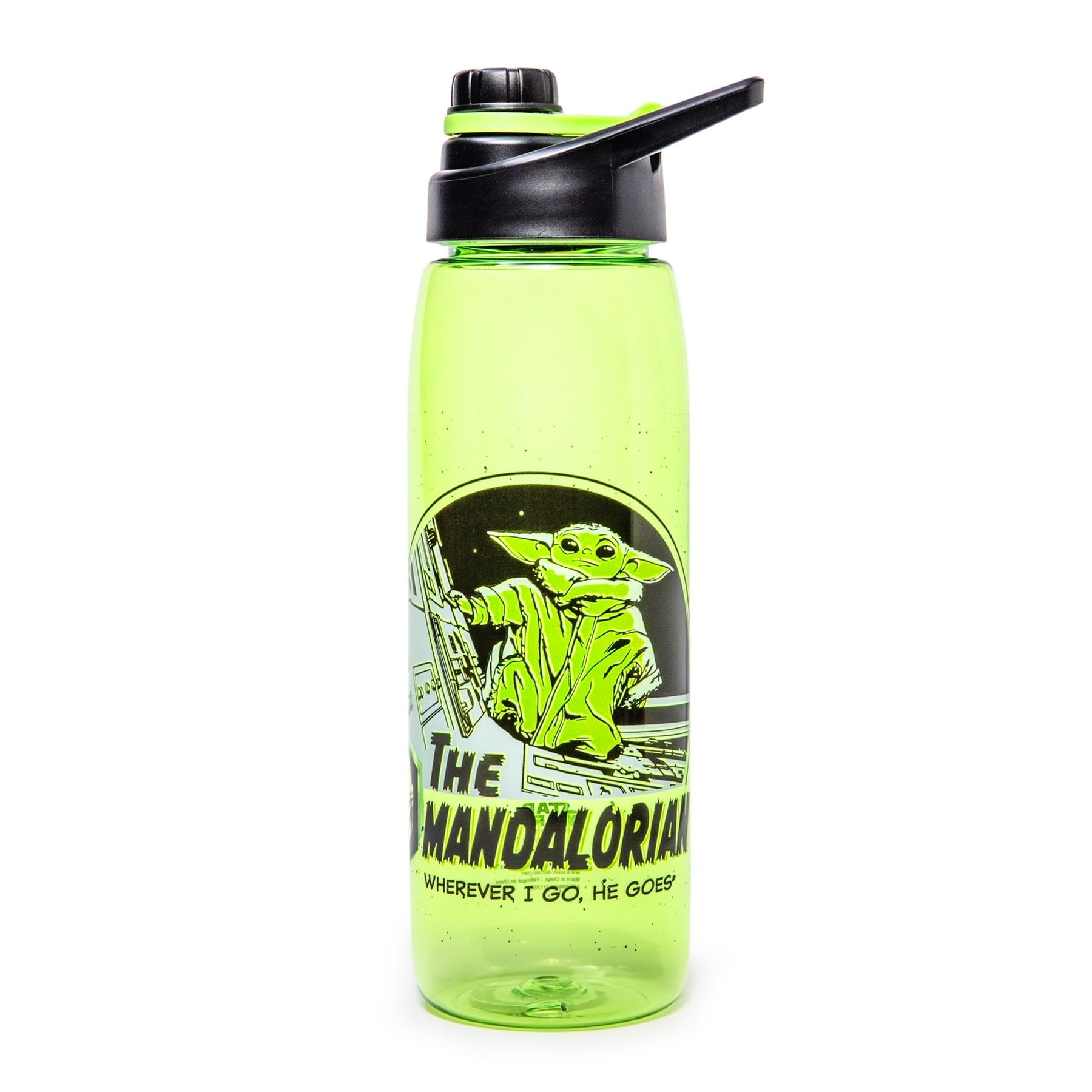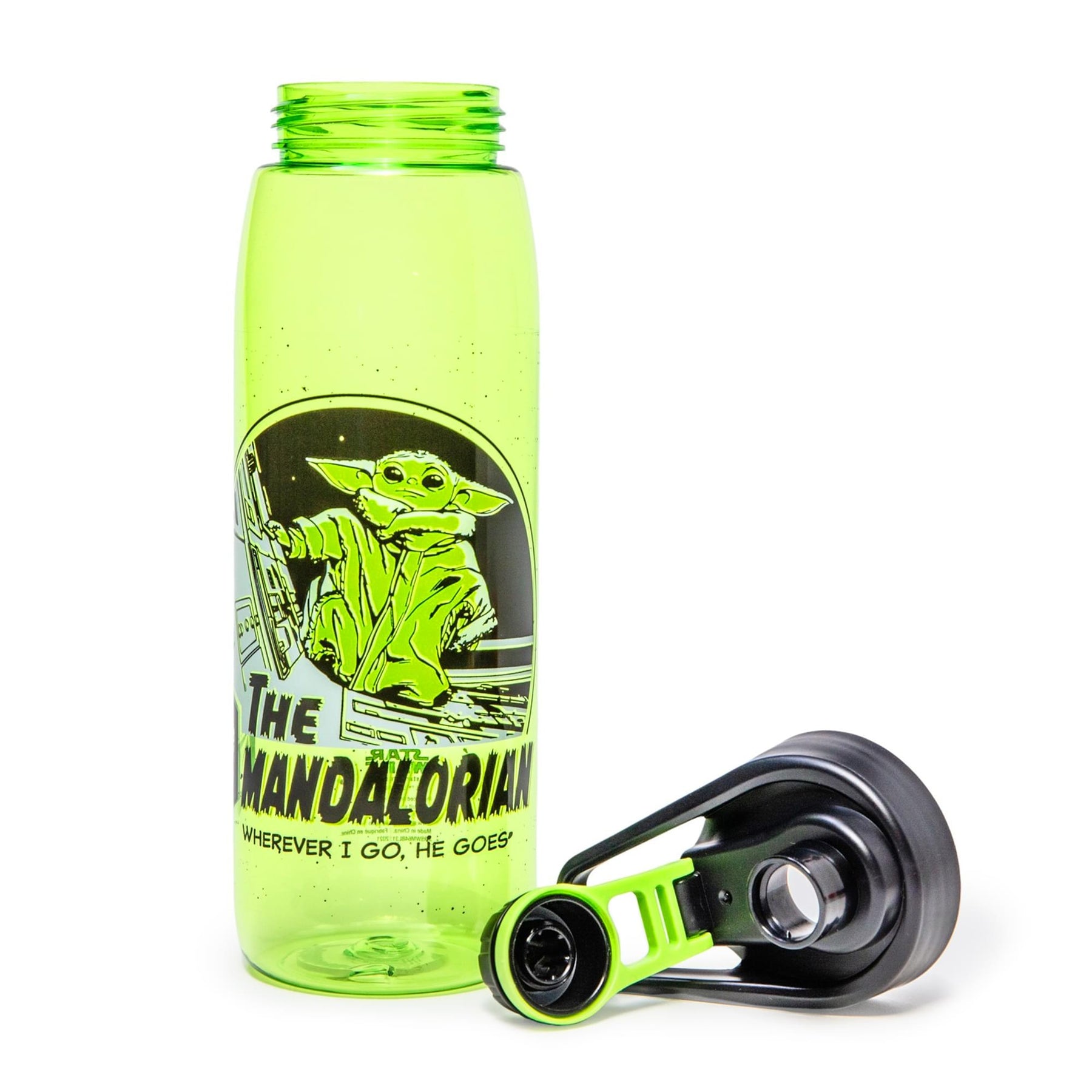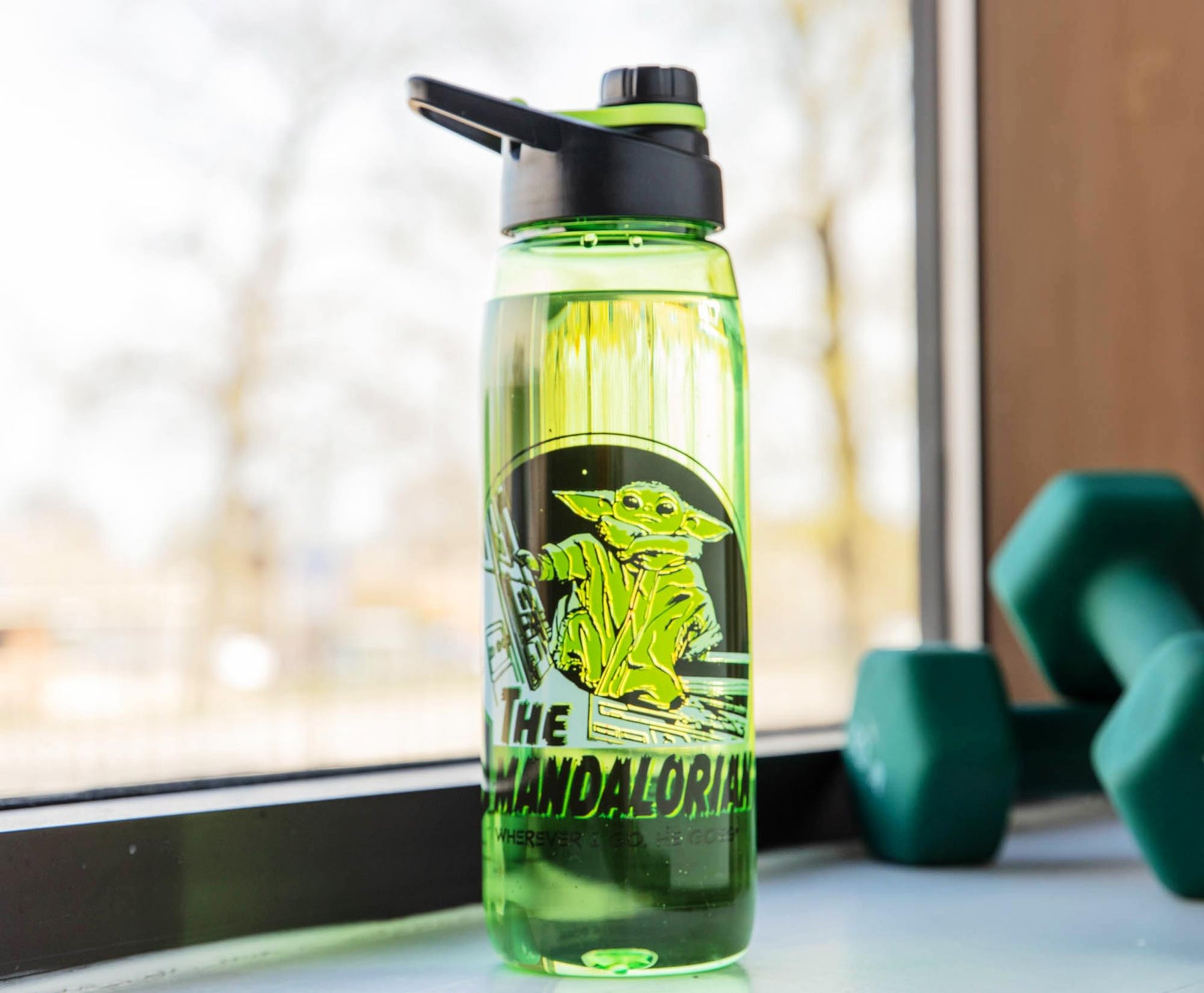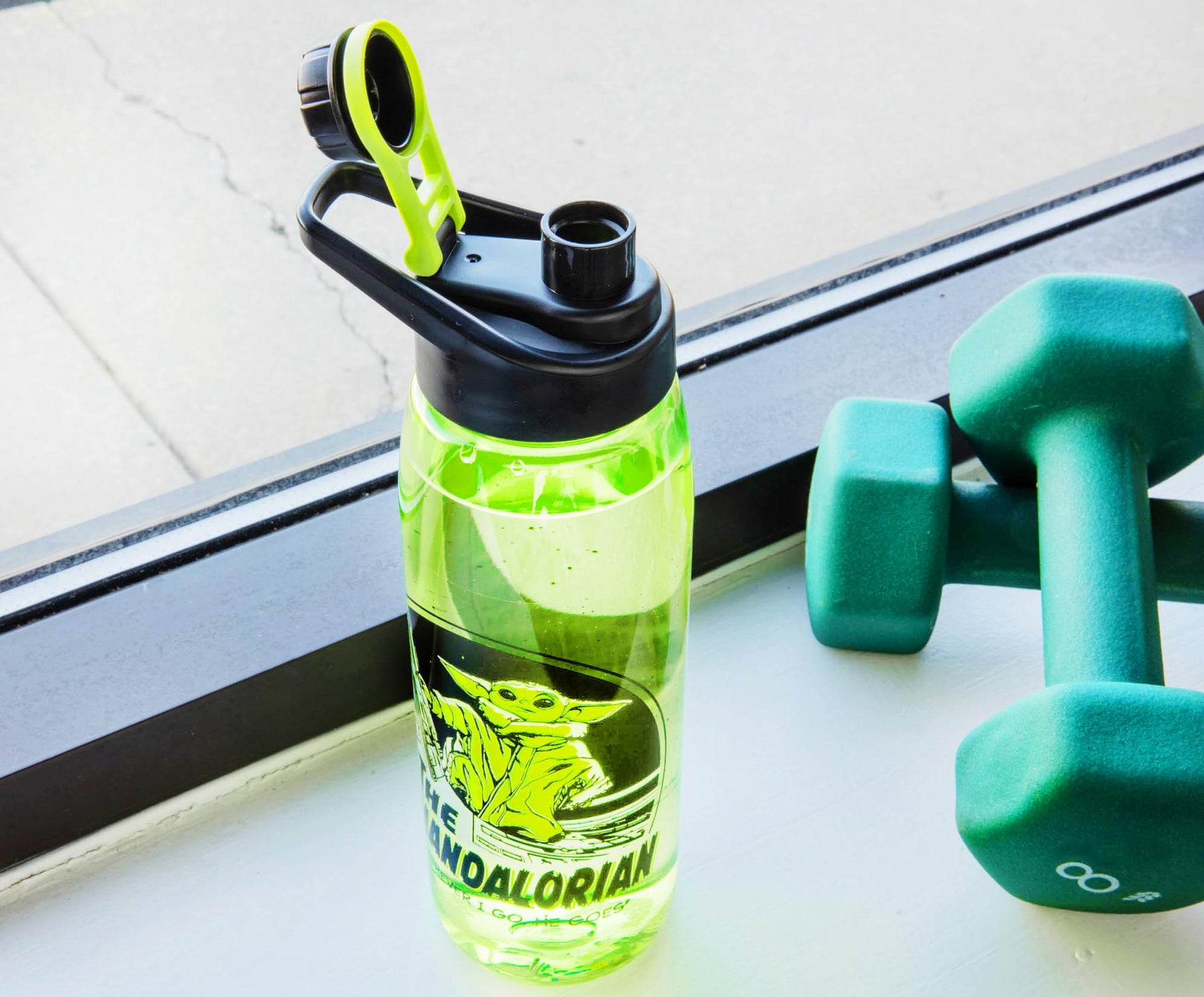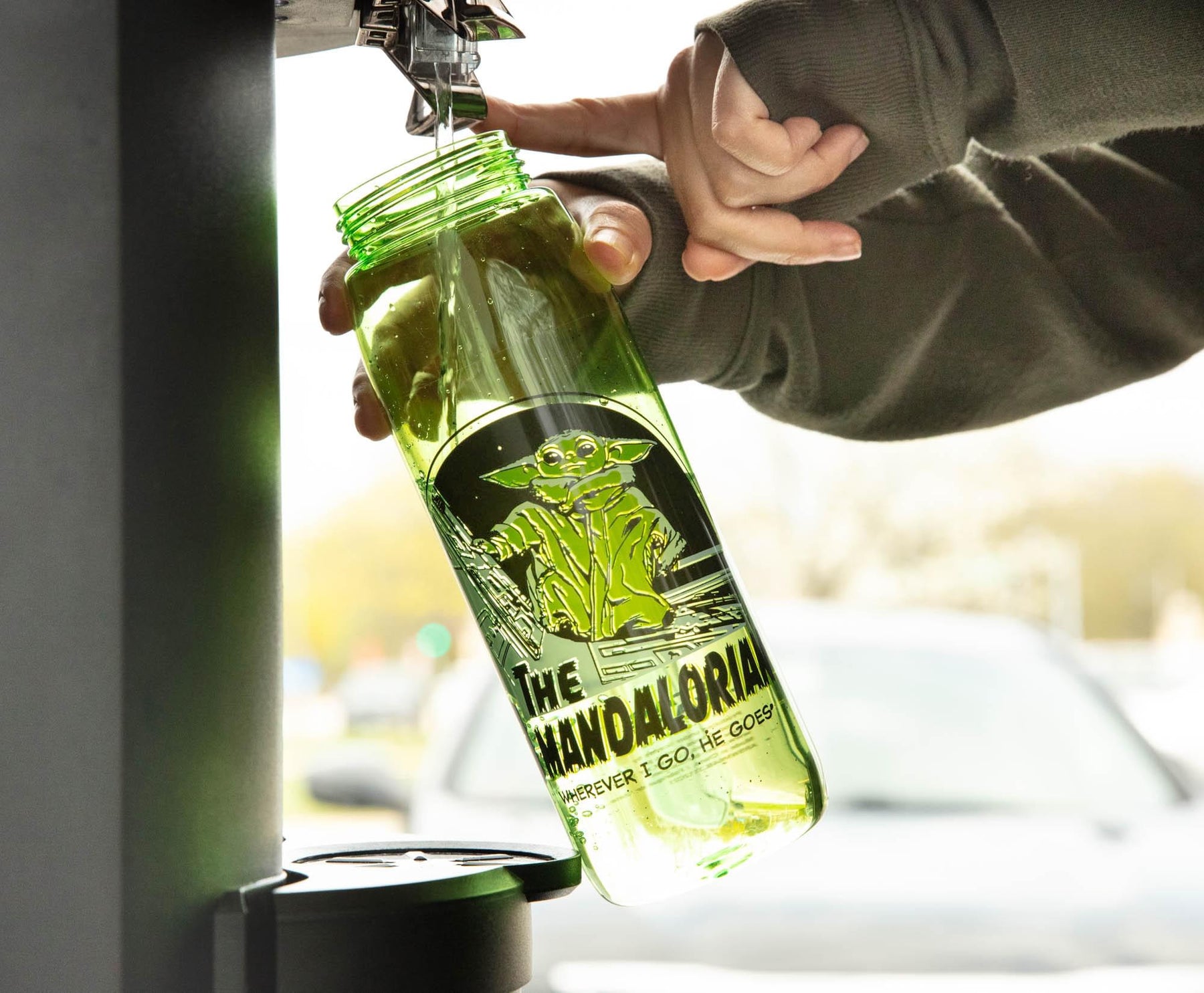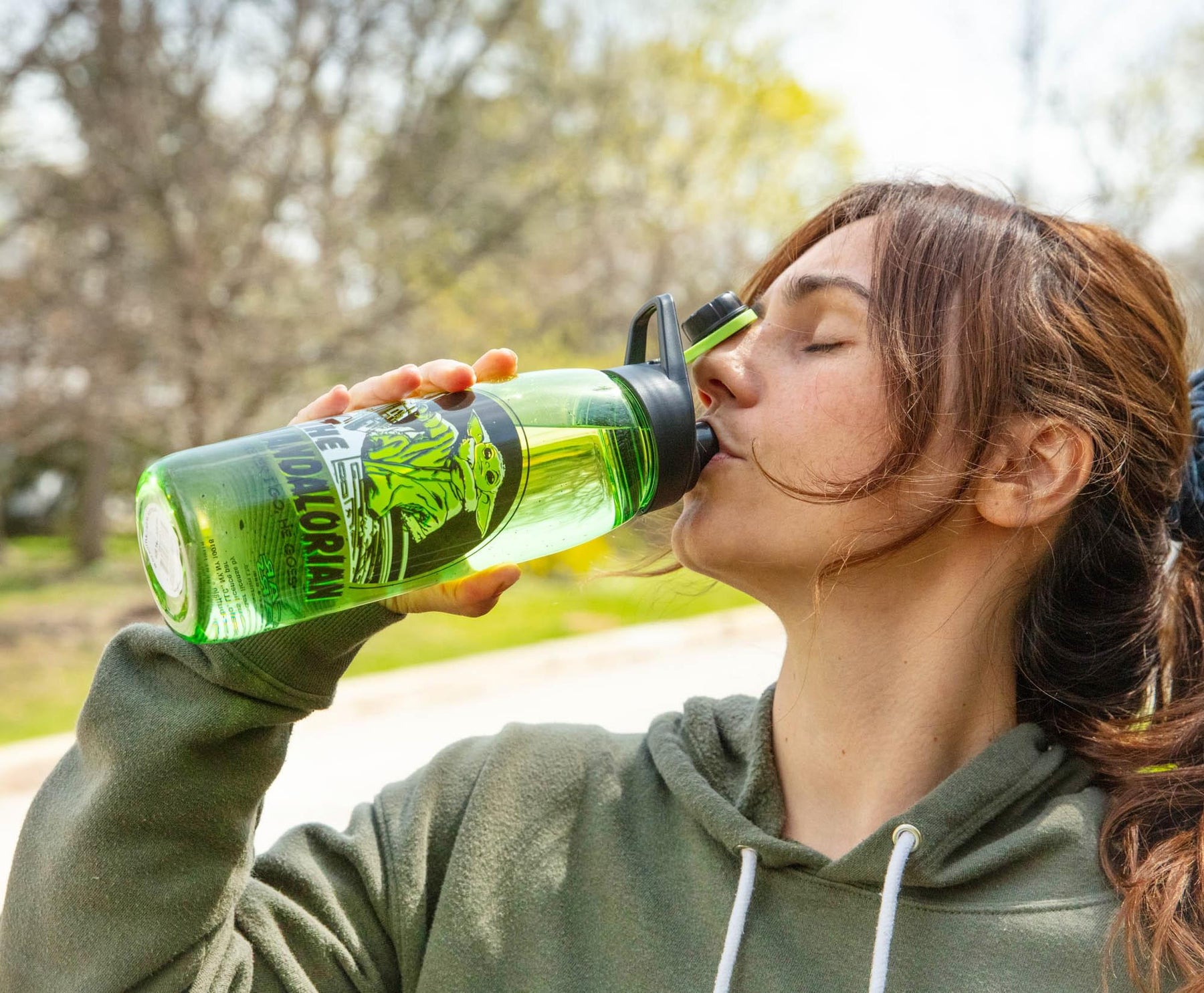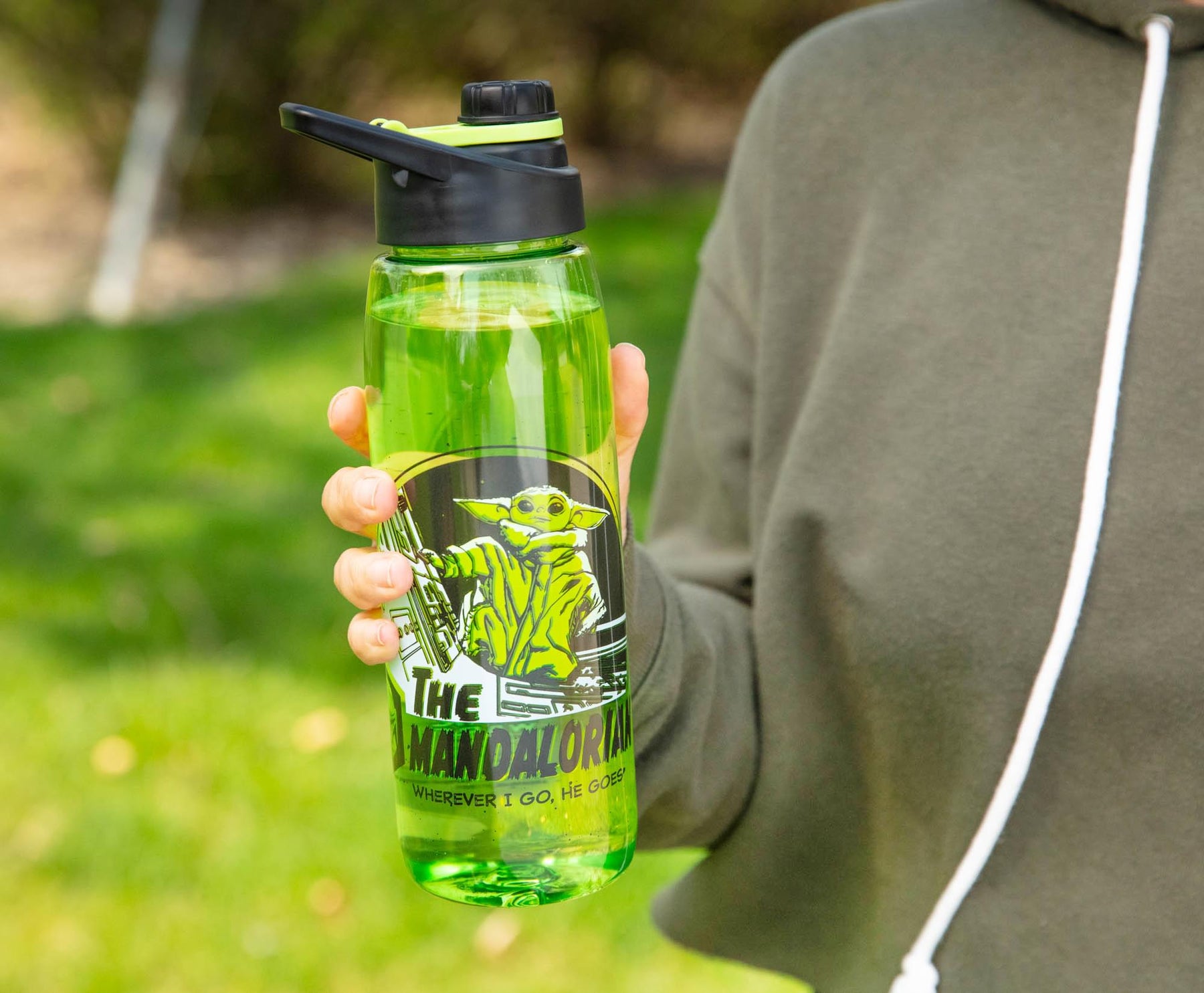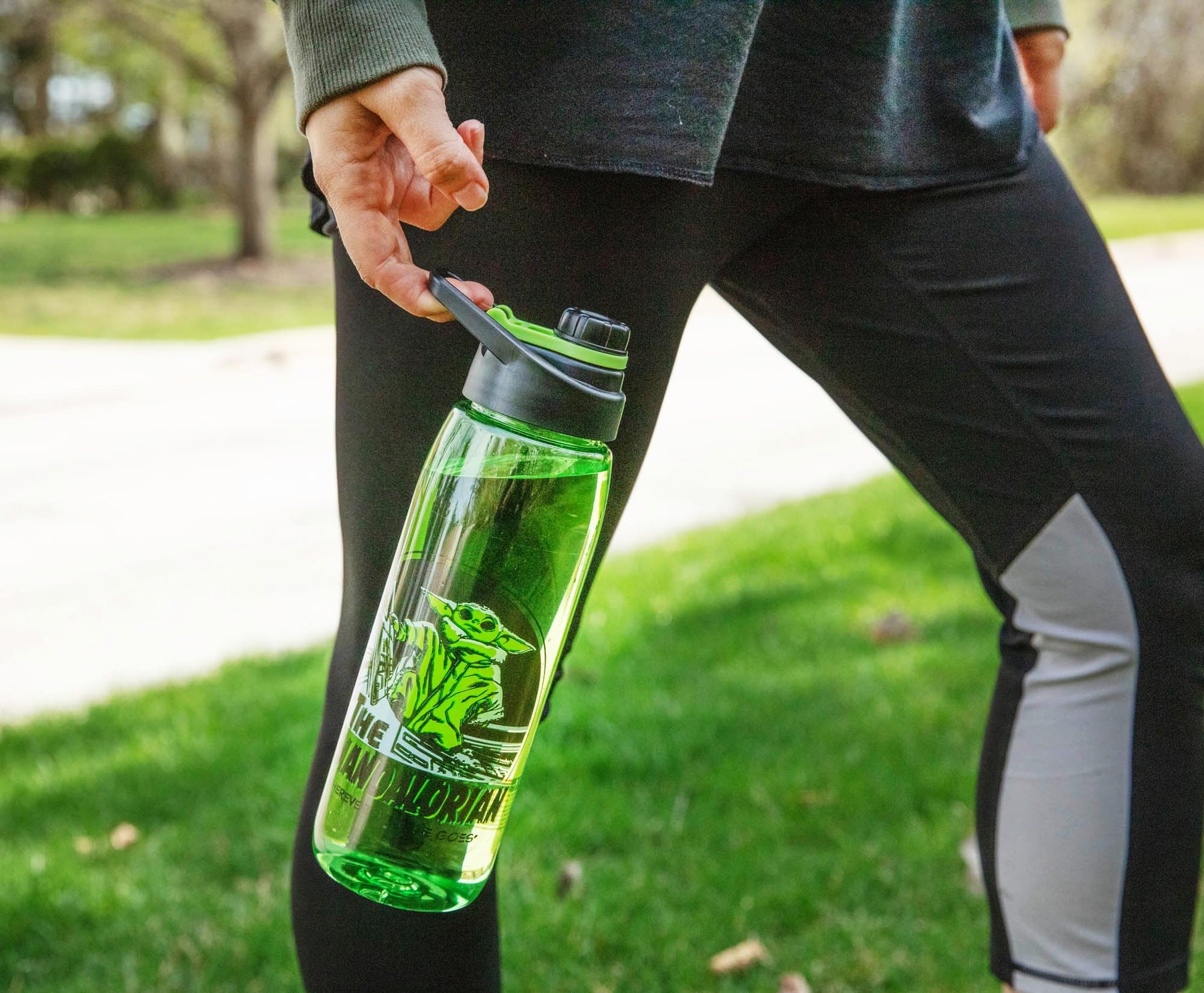 Star Wars: The Mandalorian Plastic Water Bottle With Screw-Top Lid | 28 Ounces
BRING HOME THIS PRECIOUS CARGO: Hunting down dangerous bounties can sure leave you parched. Hydrate before your next Imperial encounter with this water bottle from Disney+'s hit streaming series Star Wars: The Mandalorian.
KEEPING THE GALAXY HYDRATED: Make the jump to lightspeed with this intergalactic Mando water bottle. The galactically awesome design features the one and only Grogu, aka The Child, alongside the words, "Wherever I Go, He Goes."
FOR HUTT-SIZED THIRST: When you're running low on energy, get a Forceful boost from this 28-ounce water jug. Comes complete with a secure, screw-on top to prevent any liquids from spilling out or any sand from getting in. And we hate sand.
THE FINEST BESKAR SUBSTITUTE: High-quality construction made from BPA-free plastic that's shatterproof and perfect for all of your intergalactic adventures. Easy to maintain, it's suitable for top-rack dishwasher. Not microwave safe.
OFFICIAL STAR WARS COLLECTIBLE: Enjoy an out-of-this-world refreshment of your choice with this officially licensed water bottle inspired by Star Wars: The Mandalorian. A must-have for any bounty hunter who needs to cool down.
KEEP THINGS COOL WITH MANDO
Replenish before your next big bounty hunt using this bottle inspired by Star Wars: The Mandalorian.
You'll find everyone's favorite Star Wars scene stealer front and center on this cool cup. Grogu, whom the internet named Baby Yoda, takes the spotlight on this green water jug. He's pictured here reaching out with the Force, or maybe he's just thinking about his next snack. The words of his companion Din Djarin, the Mandalorian himself, float right below him, warning those who might try and separate them: "Wherever I go, he goes."
HUNT DOWN YOUR NEXT HYDRATION
We've let our droids do the calculation and this plastic water bottle will give you just the right amount of replenishment needed to fuel your next adventure on the Outer Rim. Up to 28 ounces worth, to be exact. The screw top keeps all precious liquids contained and doubles as a convenient handle for carrying on your travels.
An angry Mudhorn's got nothing on this officially licensed drinkware from Star Wars: The Mandalorian.
CARE INSTRUCTIONS
Easy care
Top-rack dishwasher safe
Not microwave safe
Read All About It on Our Blog
Trending Geek