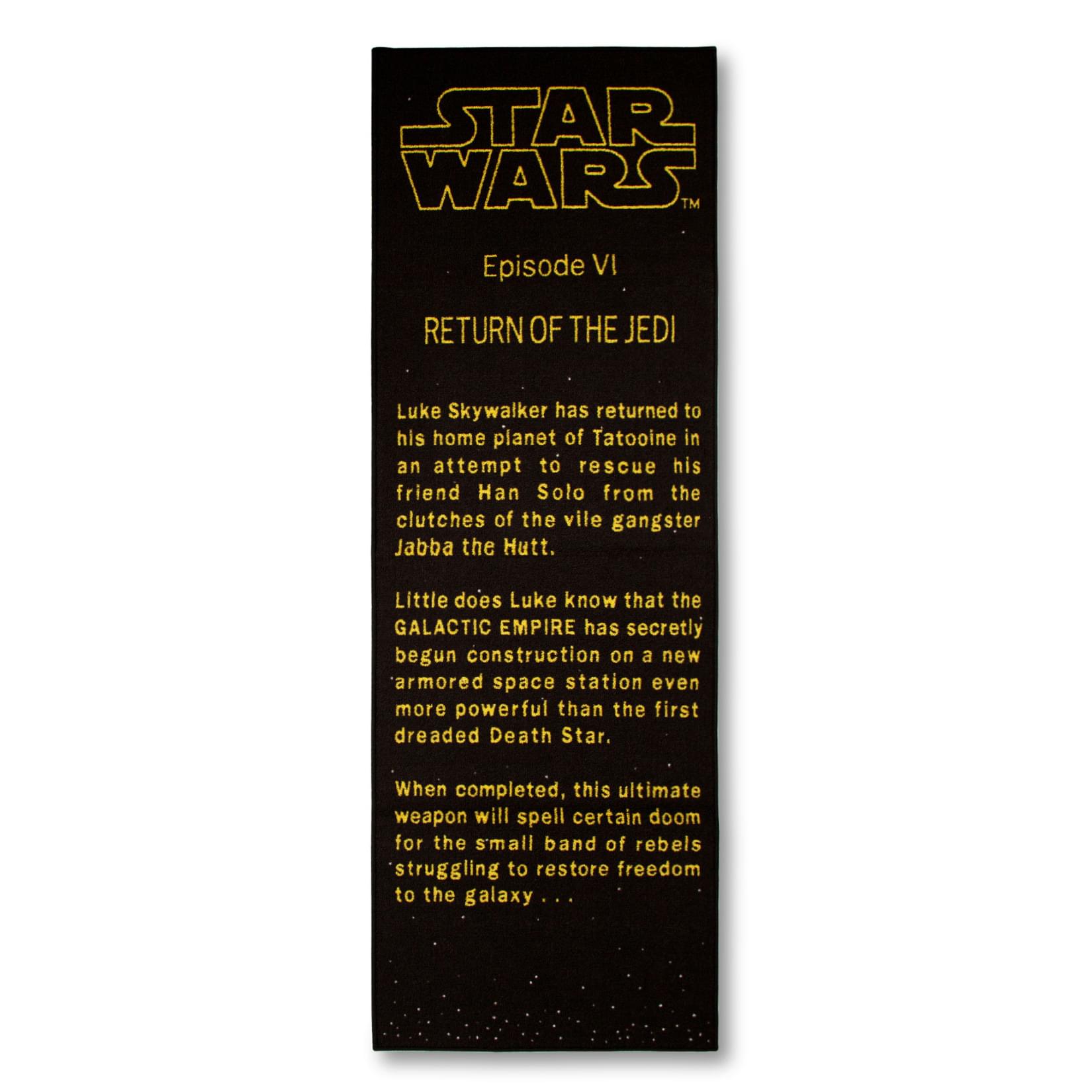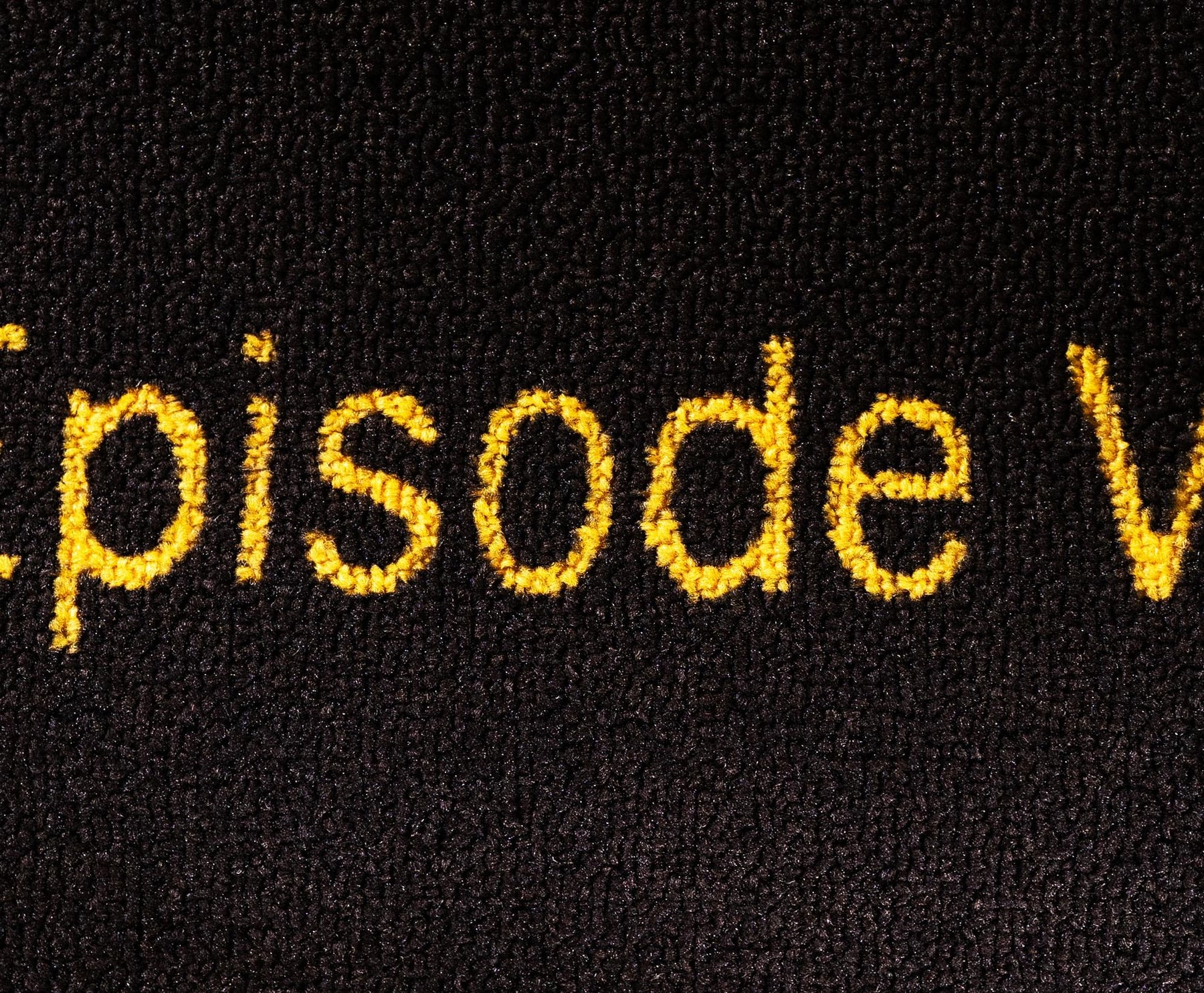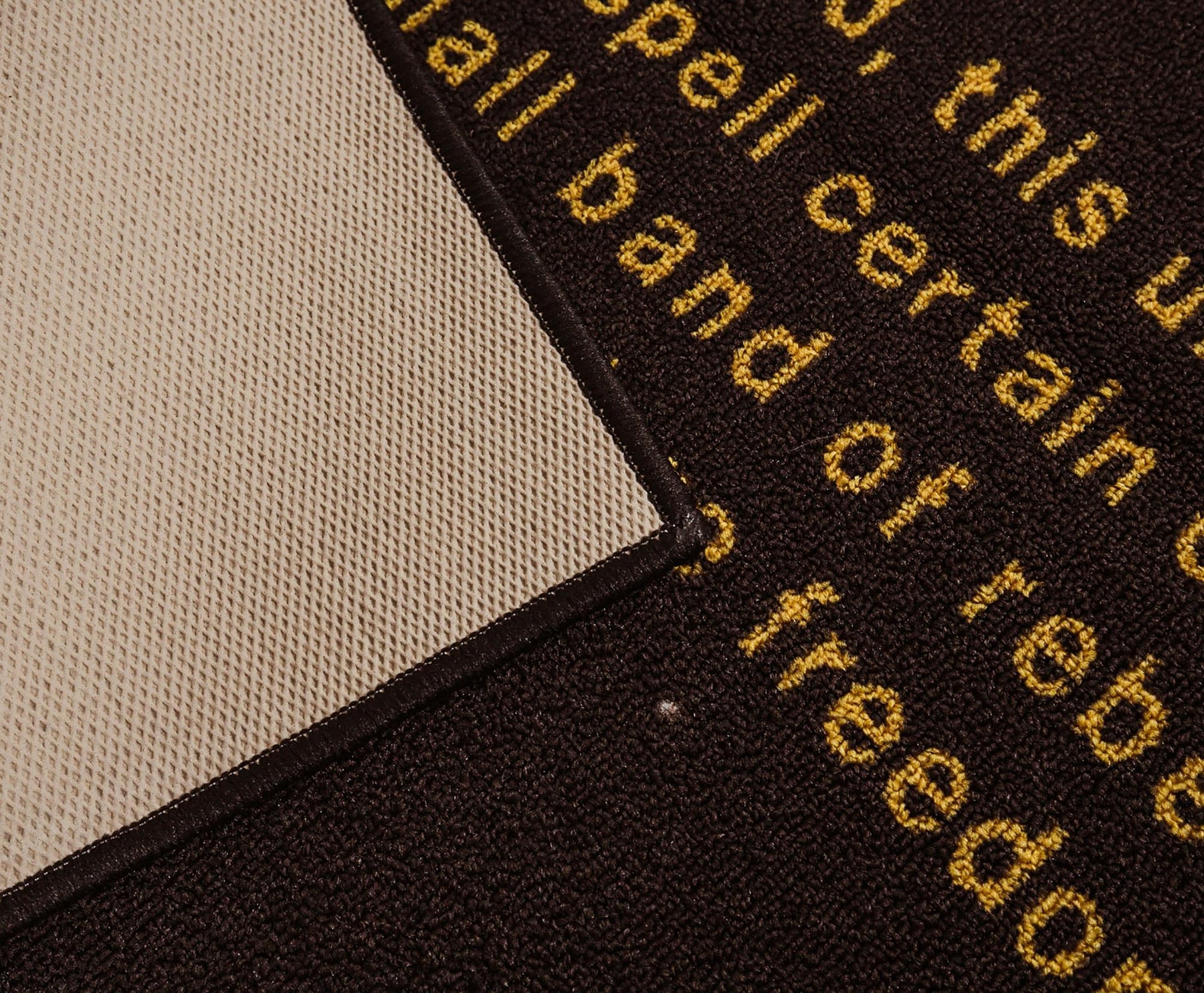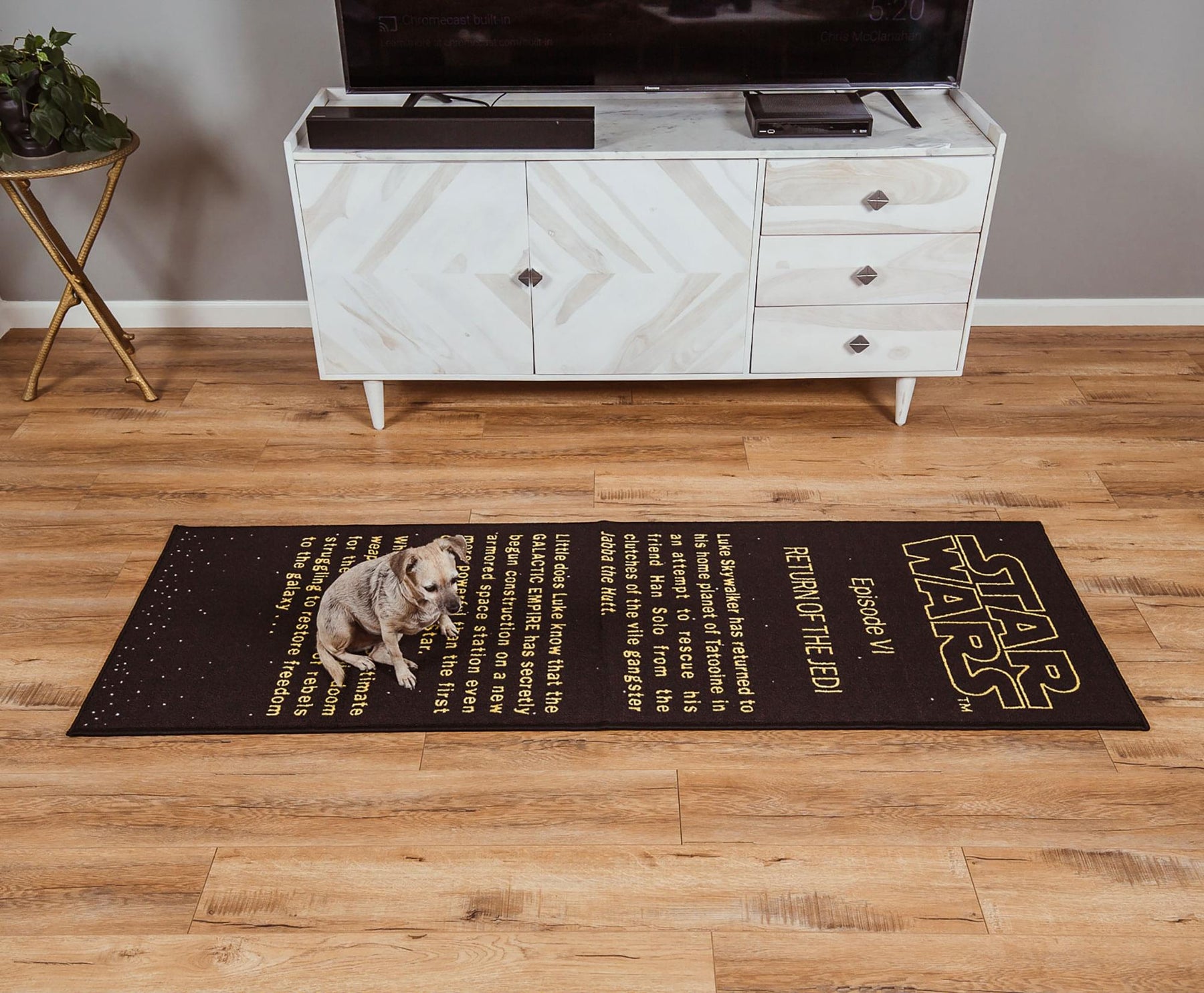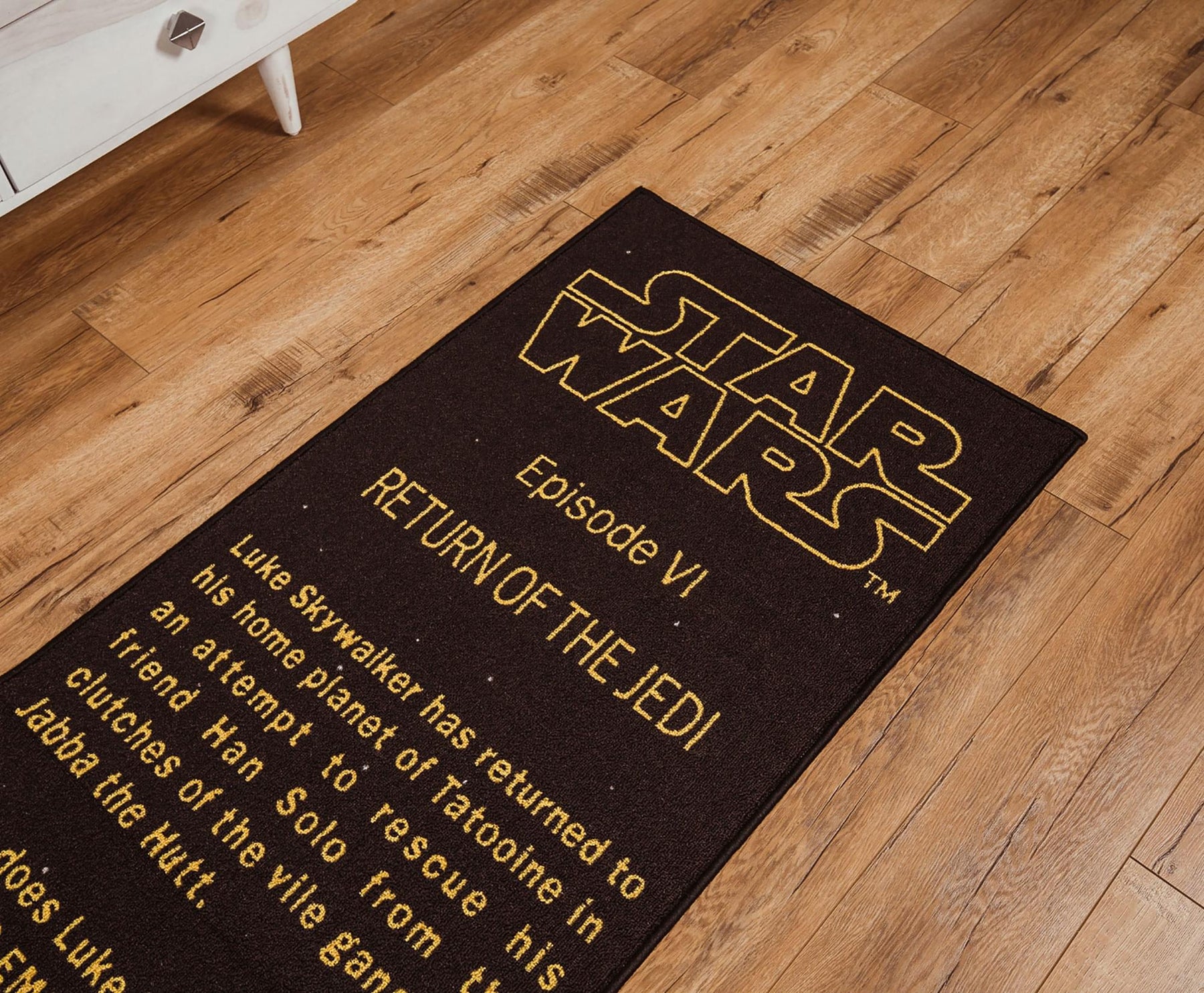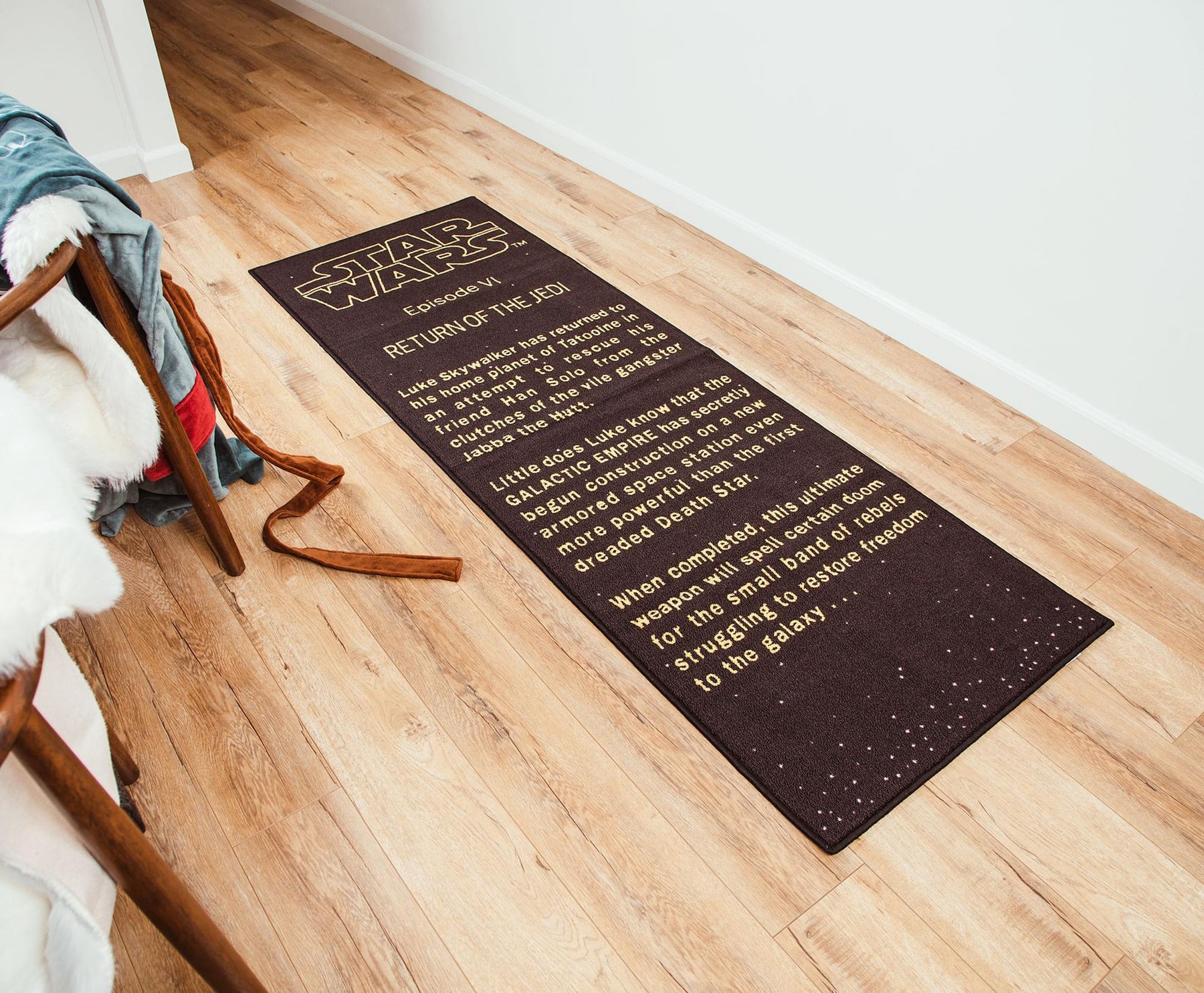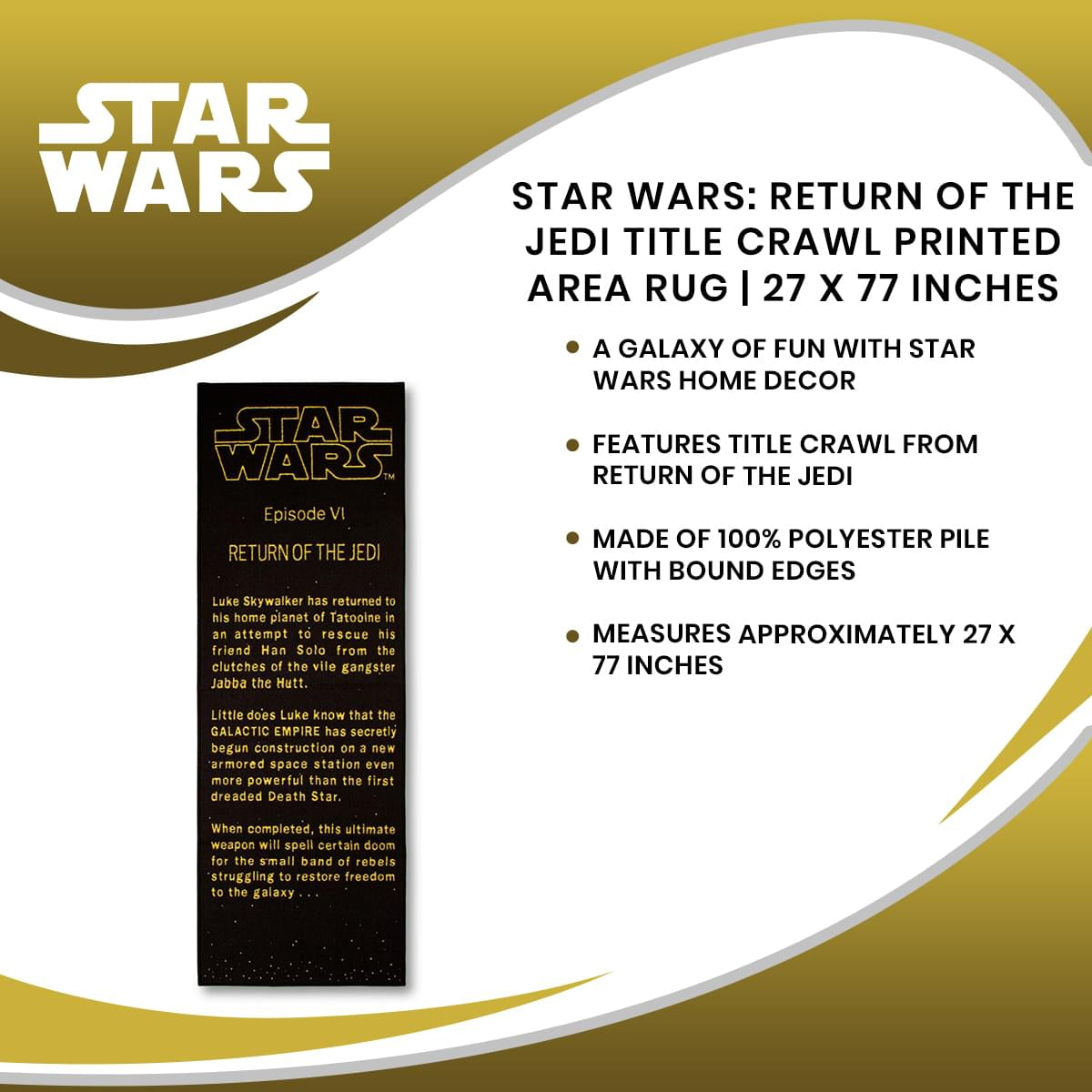 Star Wars: Return of the Jedi Title Crawl Printed Area Rug | 27 x 77 Inches
Room Decor Essentials: Is there anything more epic than the opening credits of a Star Wars movie? Let this decorative accent rug be your inspiration to a galaxy far, far away with its iconic scroll text design.
Original Trilogy Style: Long floor runner rug features the famous opening title crawl from Star Wars: Return of the Jedi. This niche room essential is bringing the fun of Star Wars right to your home.
A Galaxy Of Fandom Fun: Give your space a touch of galactic charm. The roomy design of this large area rug is a serious statement piece for true Star Wars fans, measuring approximately 27 x 77 inches.
Quality Worthy Of A Jedi: Made of 100% polyester pile, this area rug features black edge binding for extra durability. A great home decor accent for an entry, hall, mudroom, stairway, or galley kitchen.
Made For Collectors and Fans: You can feel the Force with every step on this officially licensed area rug inspired by Star Wars: Return of the Jedi. Bring a little galactic style to your space with themed home decor.
STAR WARS STYLES FOR YOUR HOME
One of the problems of owning a luxury sail barge is that people are always tracking in sand. Solve that problem by putting this Star Wars: Episode VI Title Crawl Area Rug down on your gangplank. It'll work for everyone except visitors who arrive via jetpack.
WHERE FANDOM MEETS DECORATIVE HOME DECOR
But seriously, how amazing would it be to have this classic Return of the Jedi floor runner in the entrance to your home or office? Forget buffalo check and farmhouse rustic. Let's add some epic space odyssey-inspired home decor. And at over 6 feet long, this large area rug is pretty dang epic for your house, dorm room, or apartment.