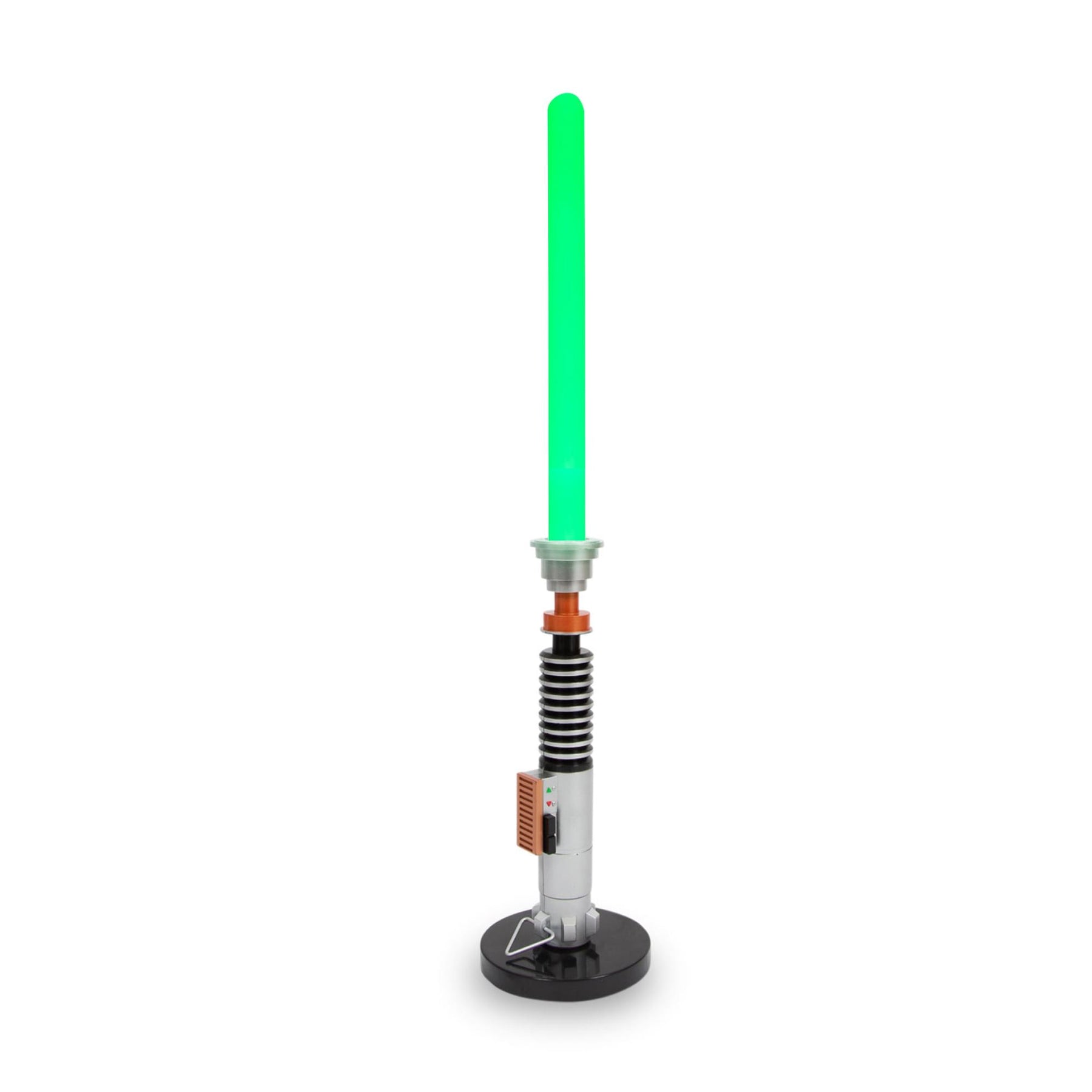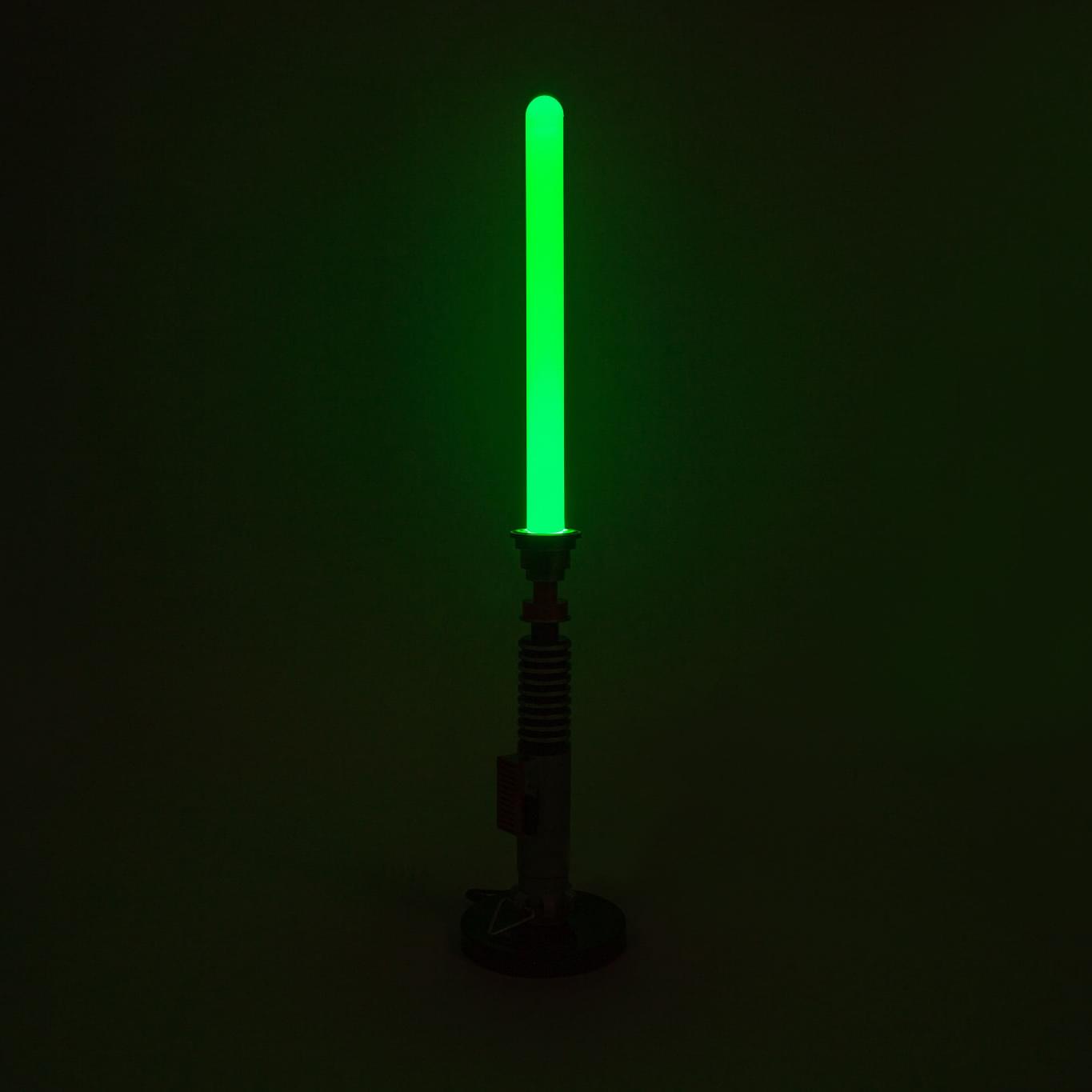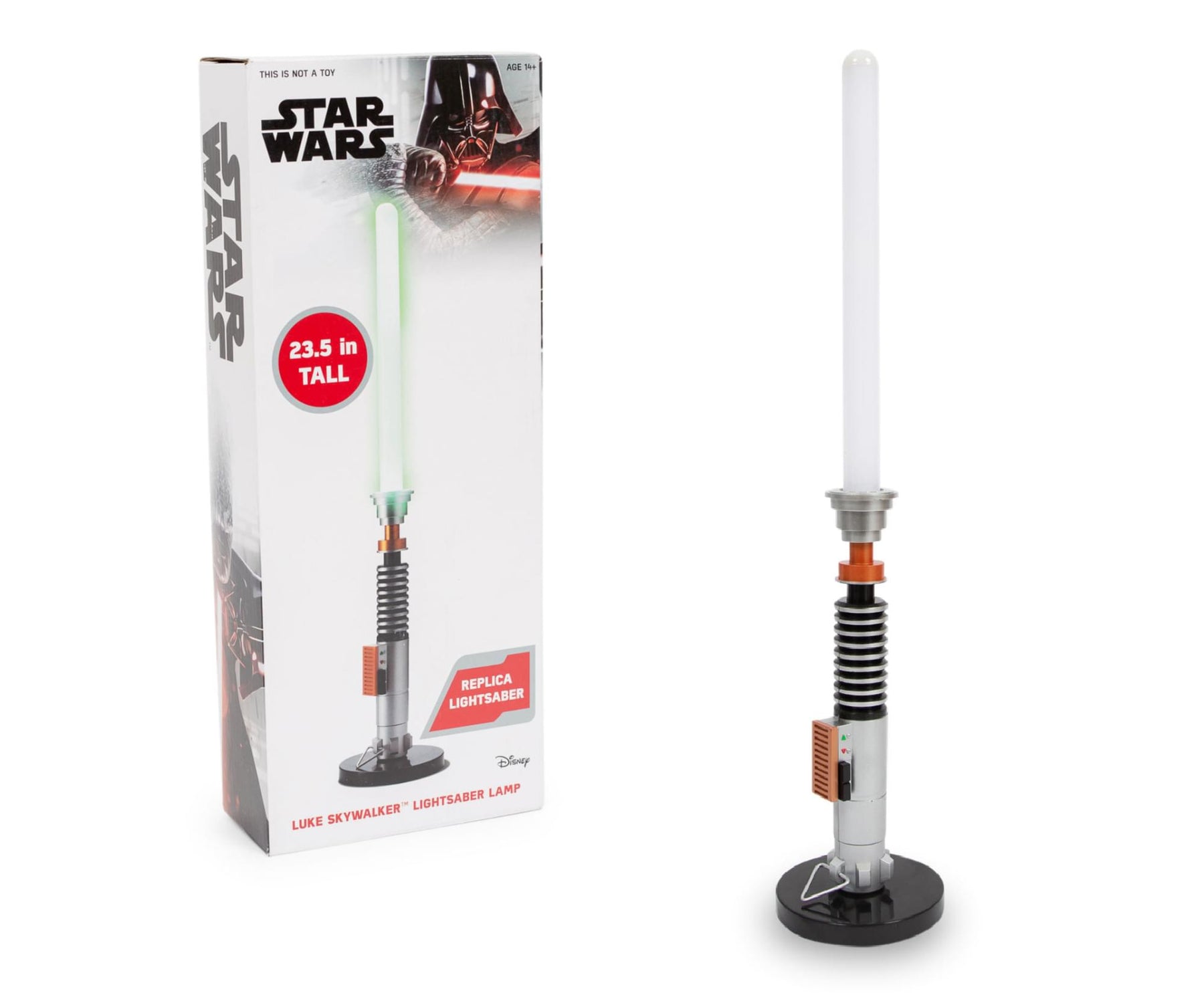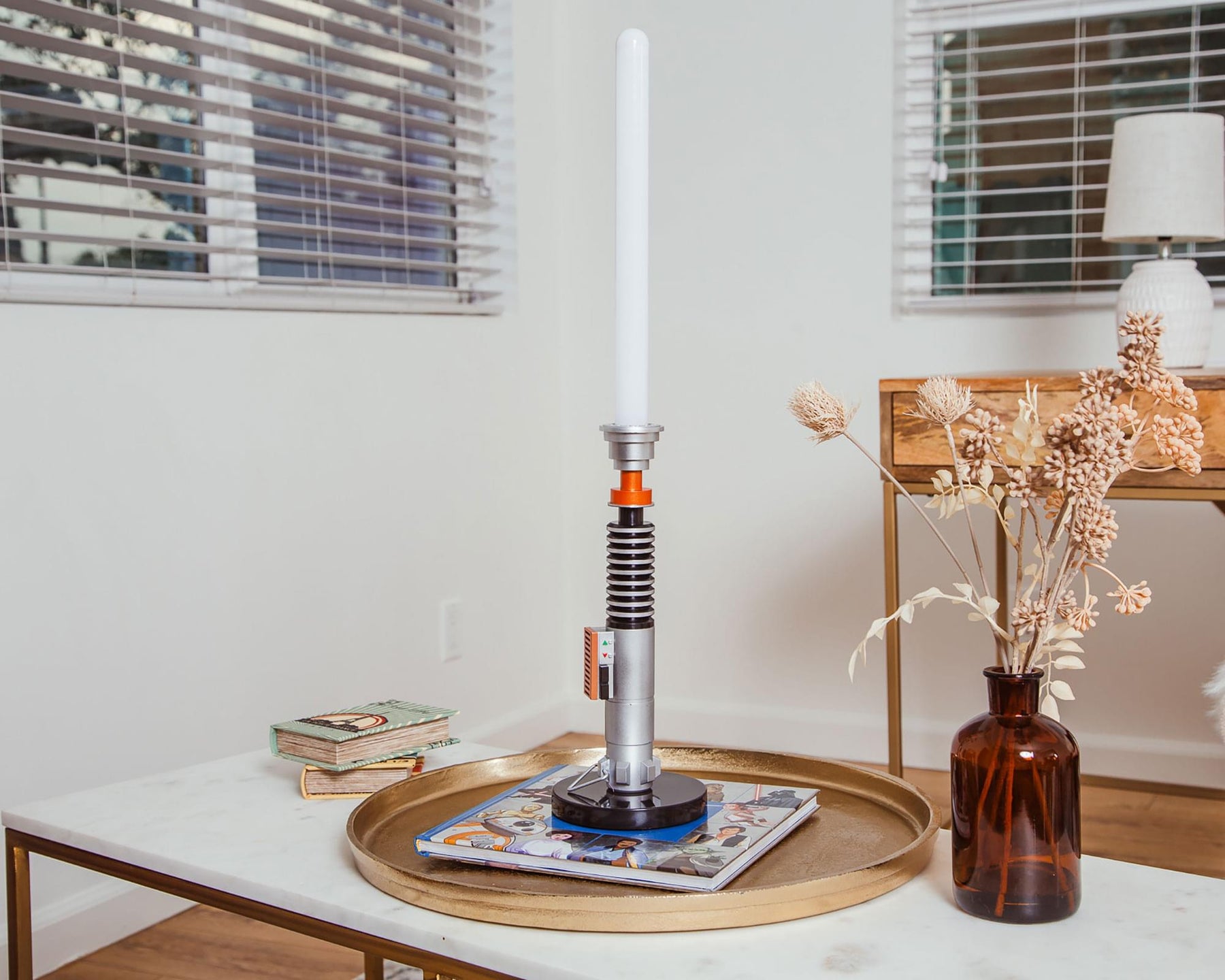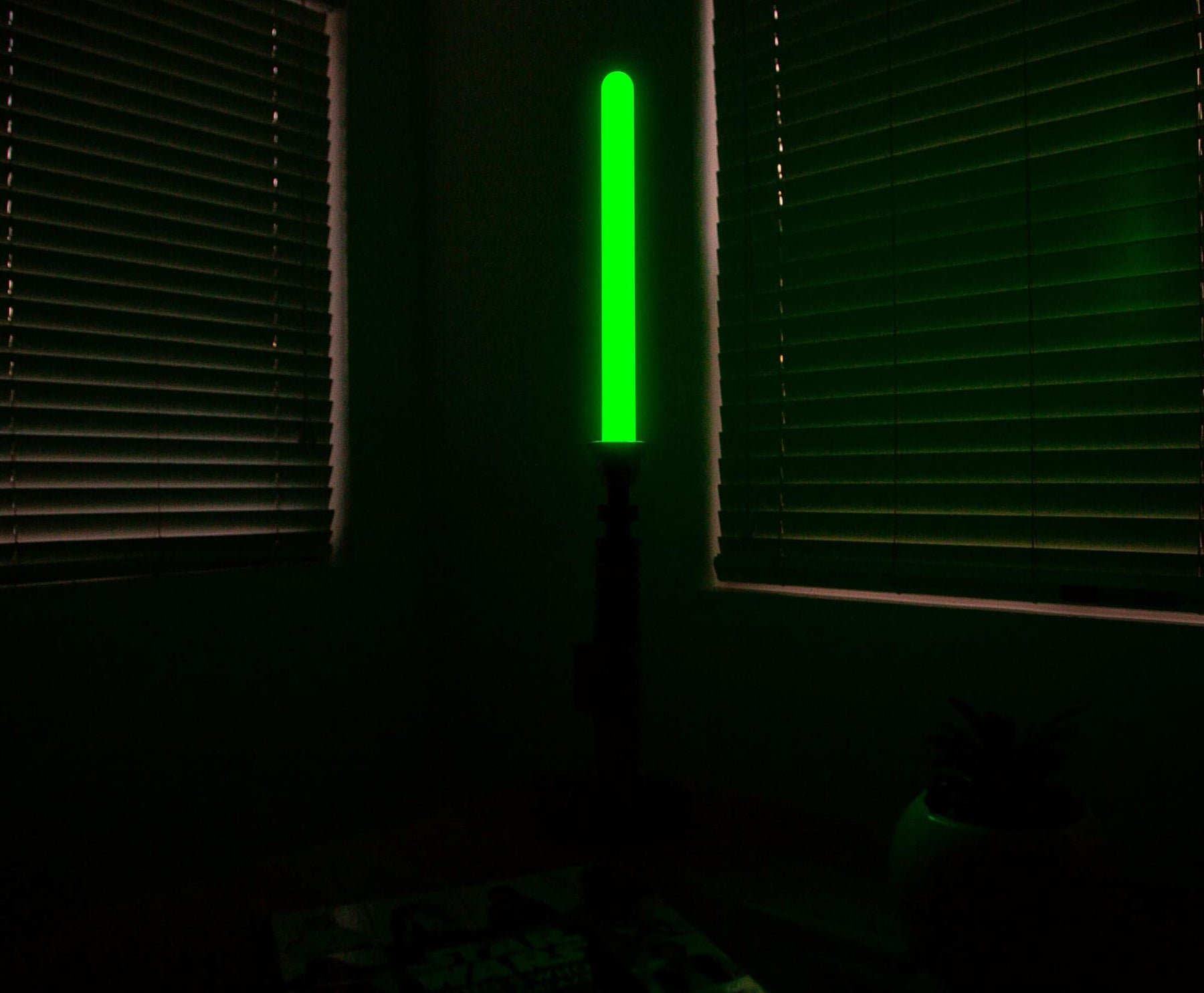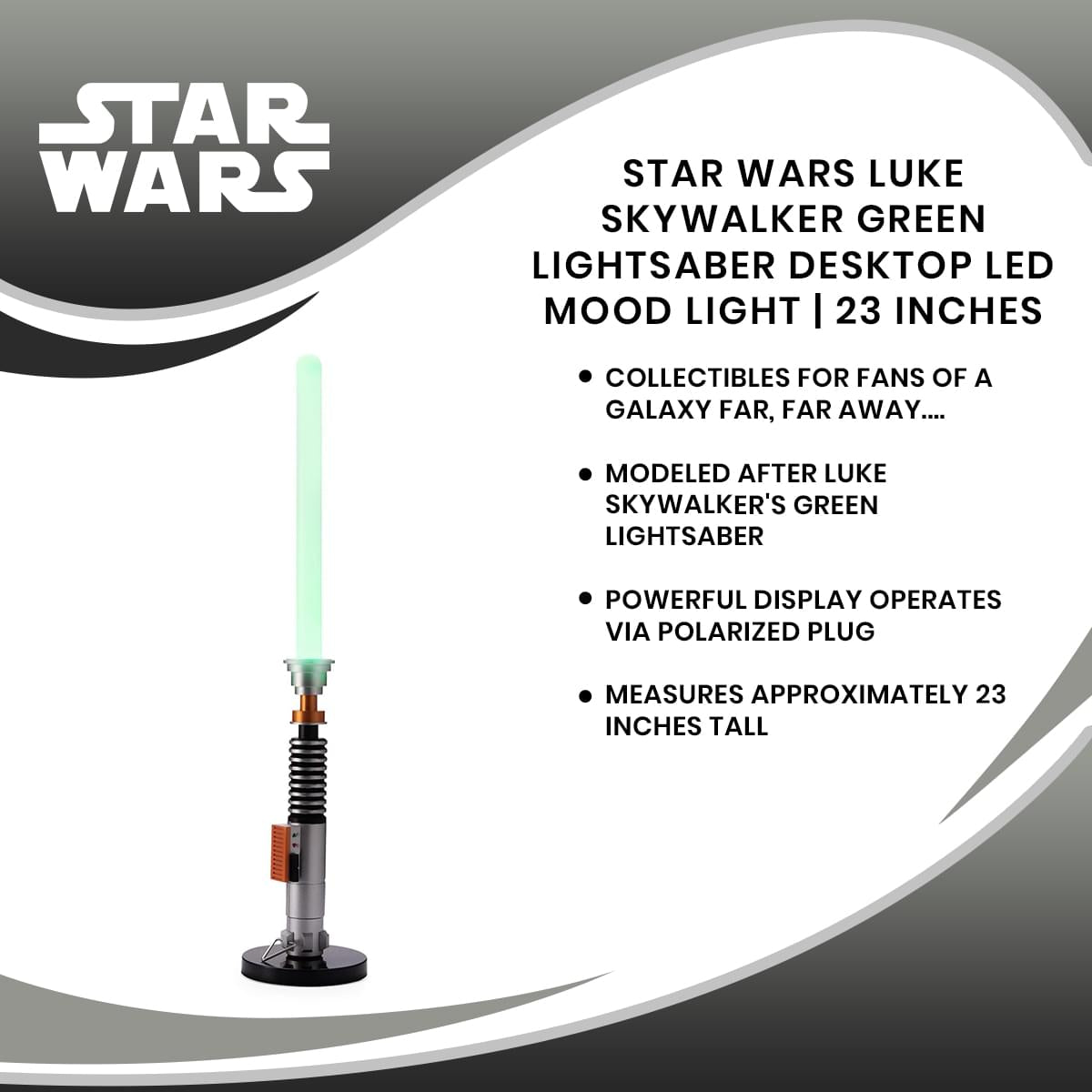 Star Wars Luke Skywalker Green Lightsaber Desktop LED Mood Light | 23 Inches
Star Wars Styles For Home: Set the mood in your galaxy with this collectible lightsaber mood light. Star Wars fans will enjoy this elegant home decor for a more civilized space.
Bring Balance To Your Space: Feel the Force around you with this awesome mood light shaped like Luke Skywalker's iconic green lightsaber first seen in Star Wars: Return of the Jedi.
Authentic Design: This Star Wars desk lamp glows a brilliant green when lit, just like Luke Skywalker's lightsaber. Measures approximately 23 inches tall with a 5-inch diameter base.
Worthy Of A Jedi: Follow the path of the Light Side with this lightsaber lamp. Powerful display operates via the polarized electric plug with an in-line on/off switch for easy access. Requires minimal assembly.
Made For True Fans: This officially licensed Star Wars mood light featuring Luke Skywalker's green lightsaber is the perfect cross between home decor and novelty collectibles. Great for classic Star Wars fans ages 14+ and up.
HOME ESSENTIALS FOR FANS ACROSS THE GALAXY
Let everyone know whose side you're on with this Star Wars Luke Skywalker Green Lightsaber Mood Light. With a bright green glow, this LED desk lamp looks incredible shining in an office, library, or dorm room. Even better, it adds a unique touch to a birthday party or other celebration.
WHERE STAR WARS FANDOM MEETS HOME DECOR
Like Luke Skywalker, you have to put this lightsaber together yourself, but we include all the parts for easy assembly. We promise it's simple — Jedi mastery not required. This collectible mood light is the ideal gift to highlight a classic Star Wars collection.