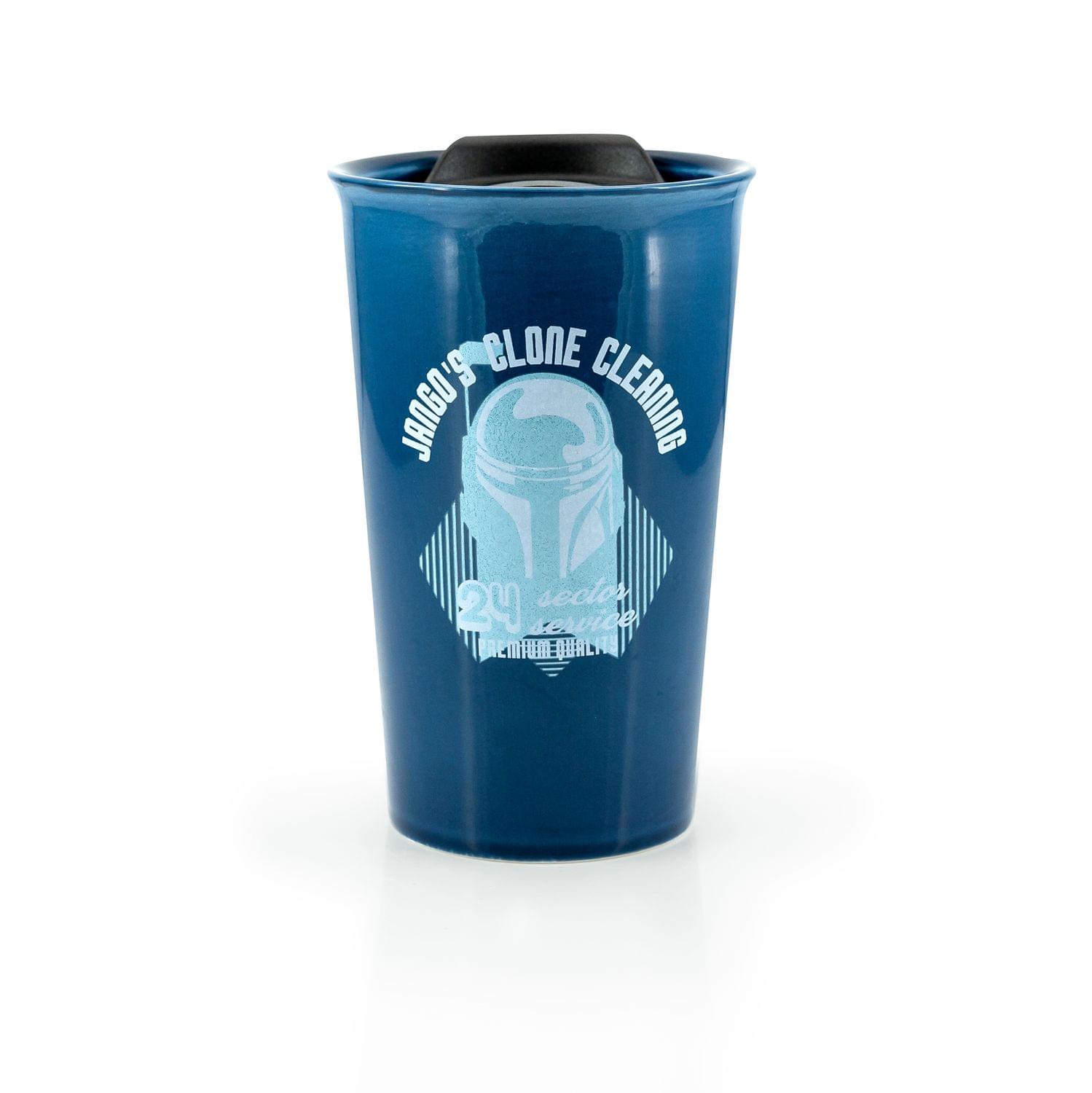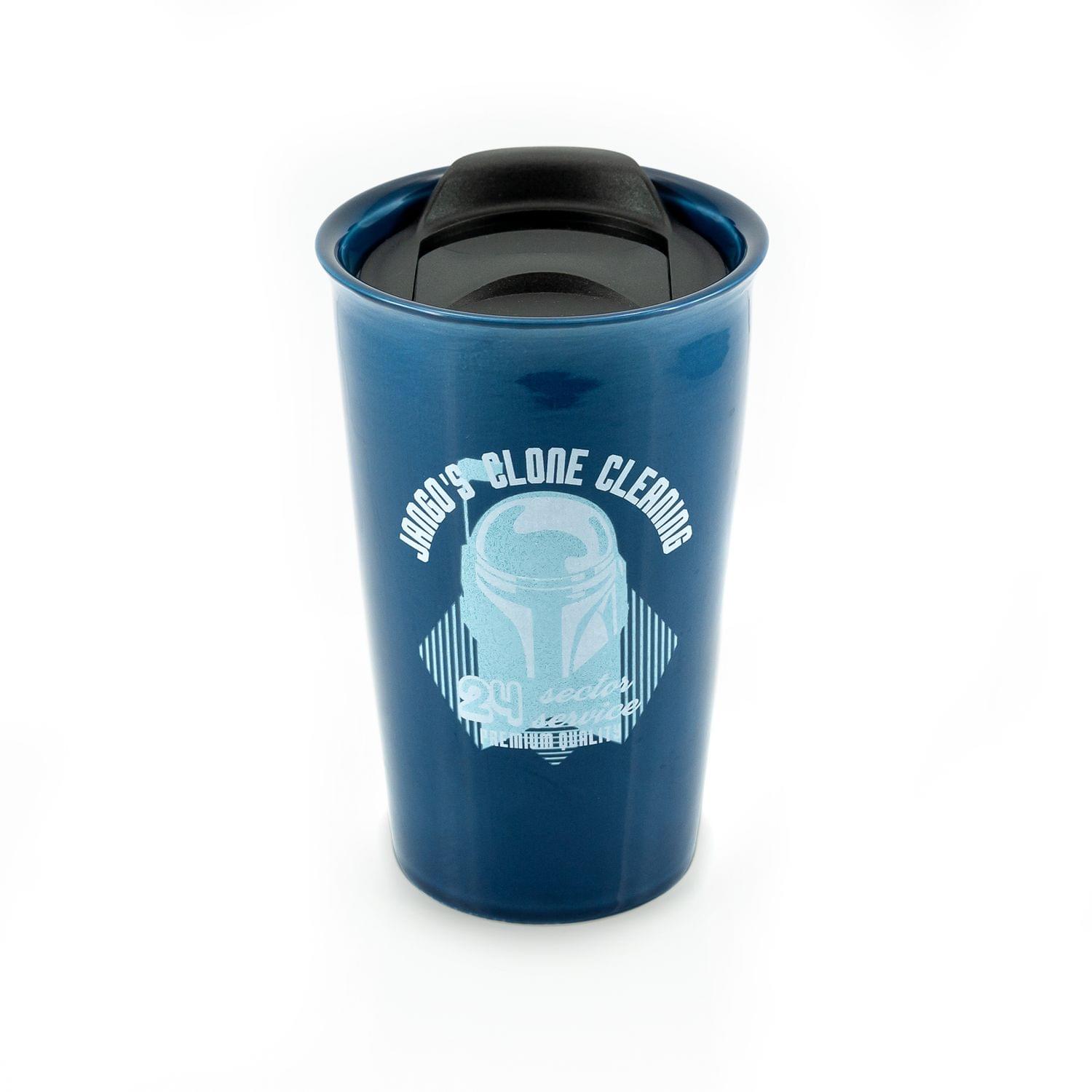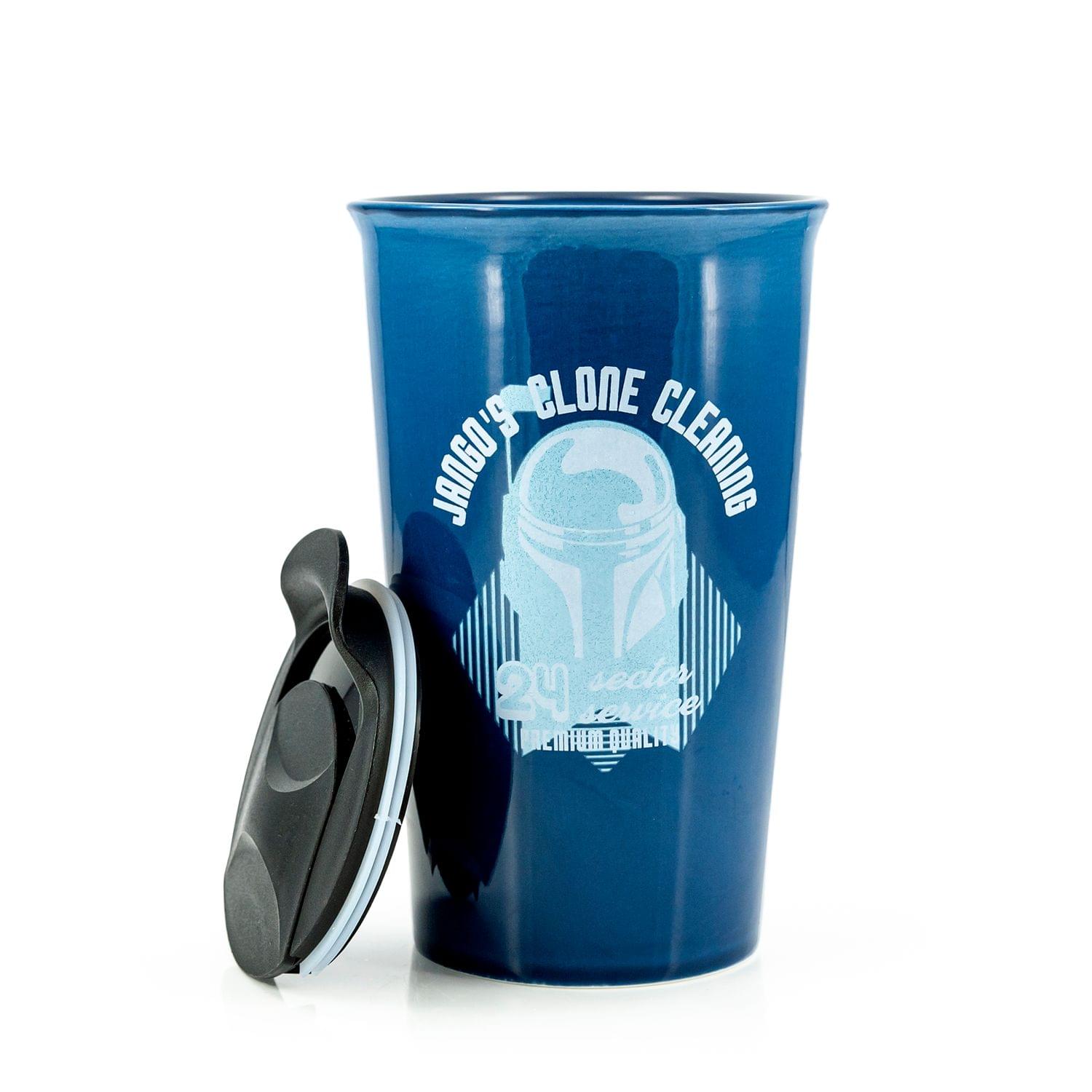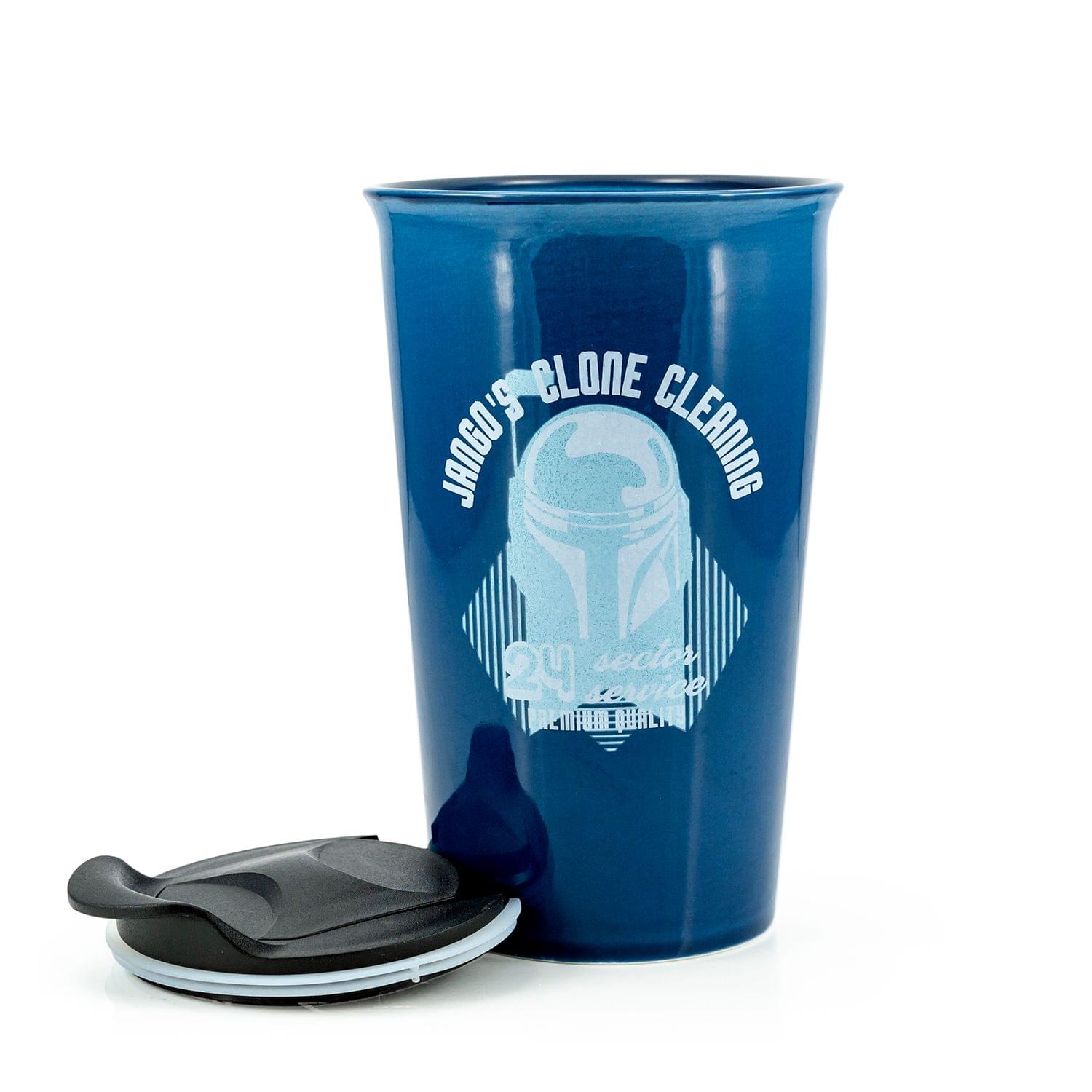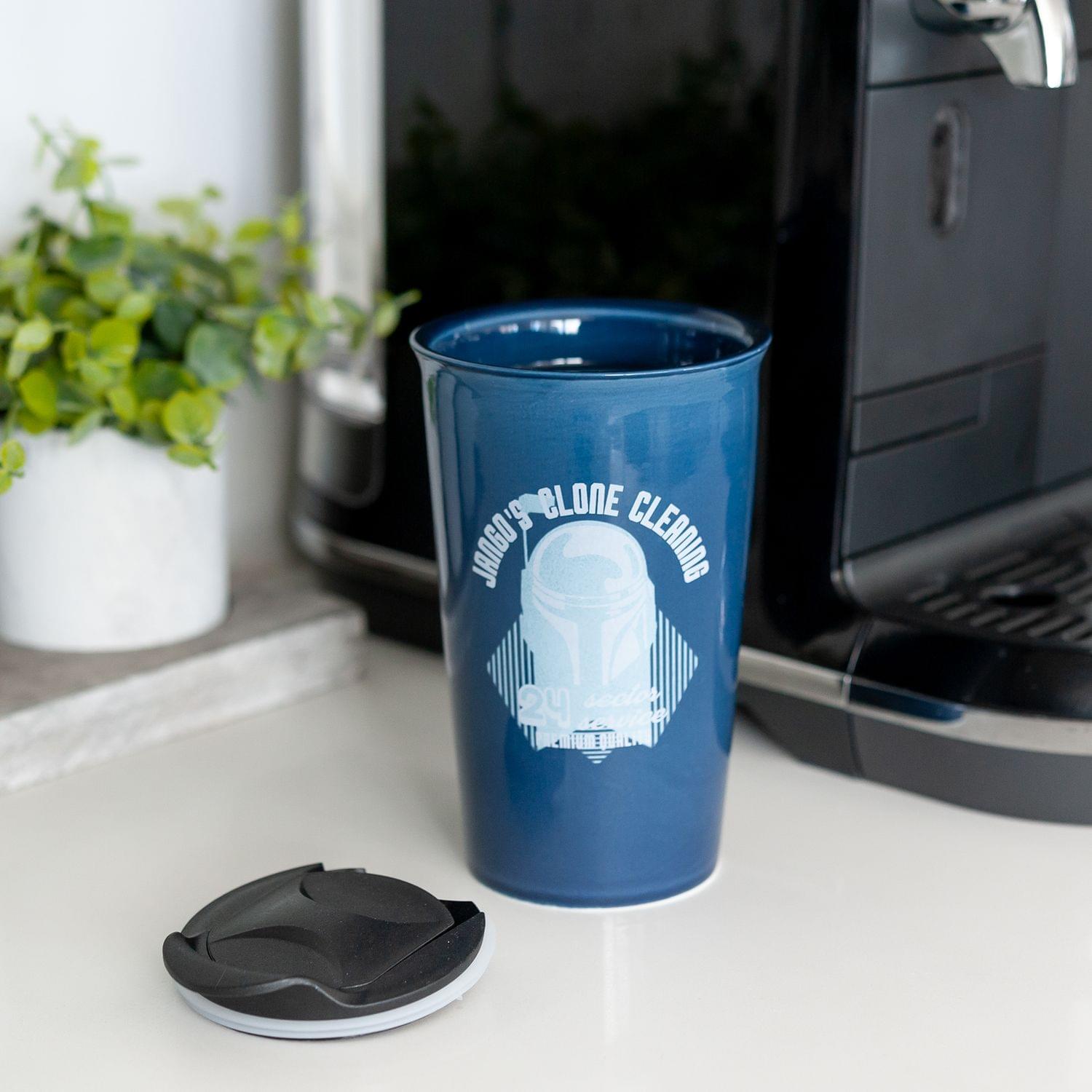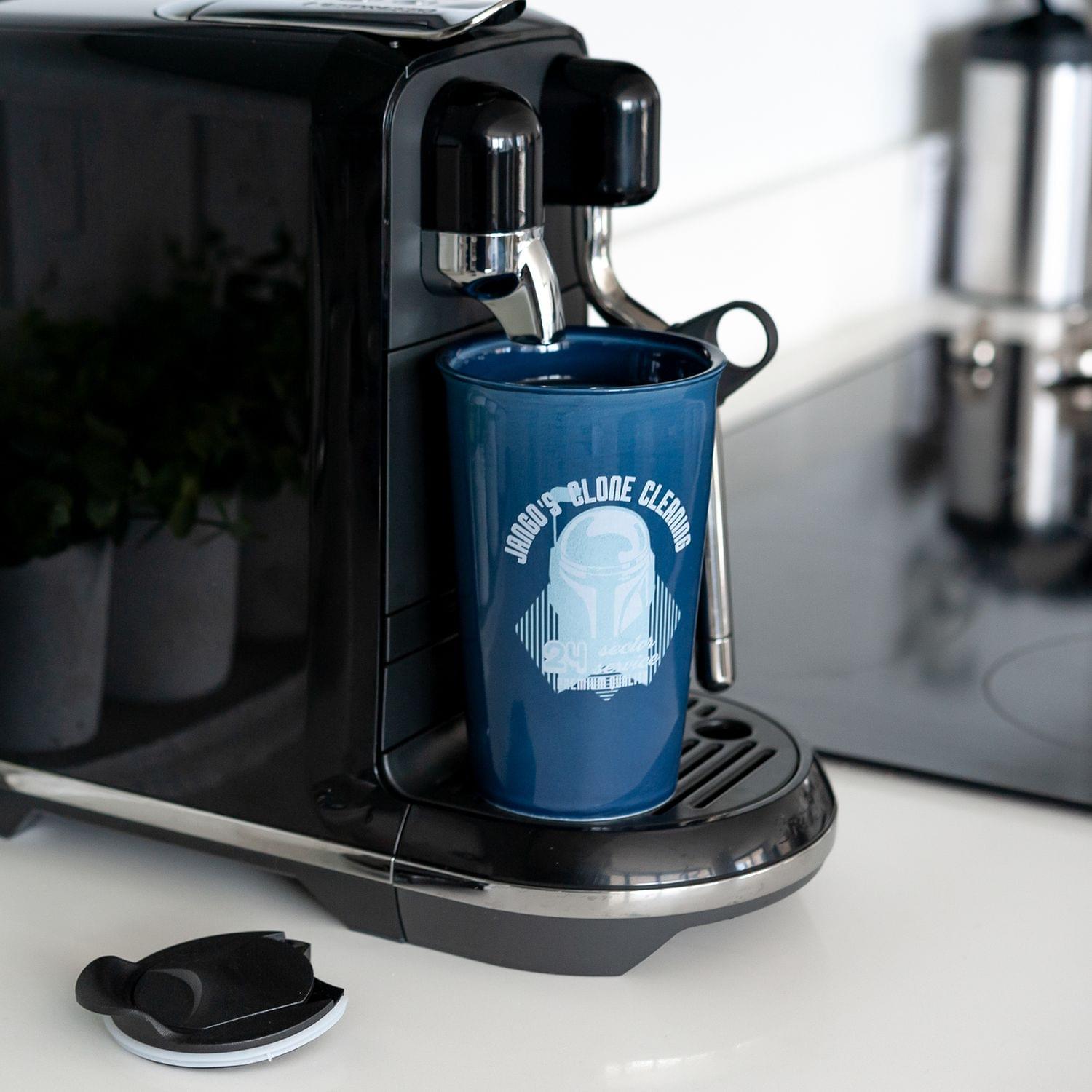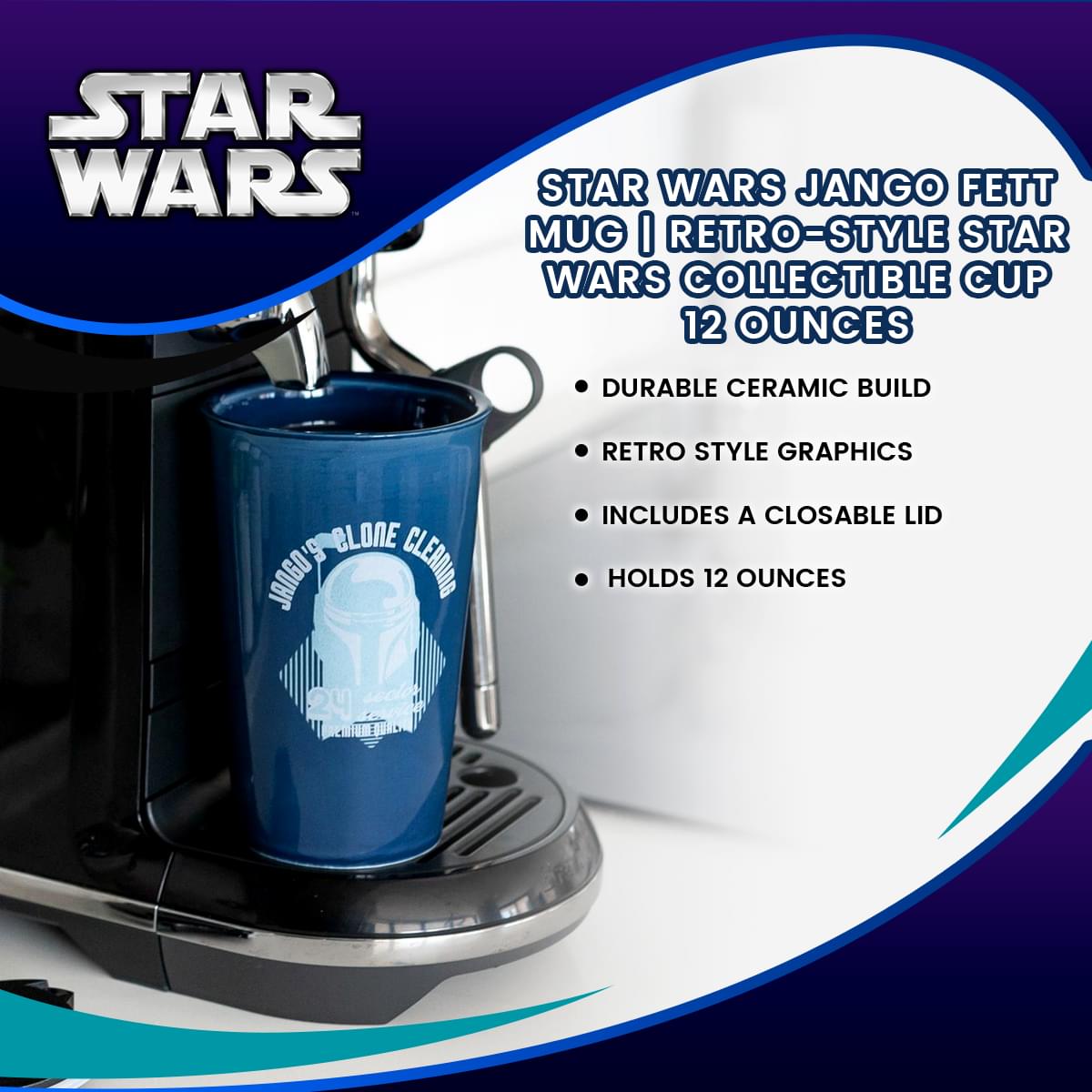 Star Wars Jango Fett Mug | Retro-Style Star Wars Collectible Cup | 12 Ounces
DRINK WITH A RUTHLESS MERCENARY: Jango Fett was a critical component in creating the clone army. He was chose specifically by Darth Tyranus because of his bounty hunter history. This cup pays respects to that legacy.
RETRO STYLE GRAPHICS: Designed in a retro washed-out style, this cup features Jango's Helmet as a logo for "Jango's Clone Cleaning." This unique design is a perfect addition to anyone's Star Wars collections!
DUAL-WALL DESIGN: Created from durable ceramic, this cup is crafted with an insulating barrier of air caused by a dual-wall construction. This means that your drinks stay hotter or colder for longer.
CLOSABLE LID TOP: This 12-ounce collectible Star Wars mug wouldn't be complete without a resealable lid! Enjoy your favorite hot beverages in your cup and not all over your car.
EXCLUSIVE JANGO FETT MERCHANDISE: The elusive bounty hunter cup was exclusively released at the Star Wars Celebration event in 2019. Claim this bounty and grab your officially licensed Star Wars collectible today!
SUPPORT JANGO'S LATEST BUSINESS CONTRACT
As one of the most feared mercenaries in the galaxy and father to the legendary Bobba Fett, Jango Fett made his way into the Star Wars universe by invitation of Count Dooku. When Dooku invites Jango Fett to be the subject of a massive clone initiative, Jango accepts and the clone army is subsequently born. Collectors of the Star Wars saga will enjoy this unique homage to the bounty hunter in a comical retro style mug!
OFFICIALLY LICENSED STAR WARS MERCHANDISE
Exclusively released at the Star Wars Celebration event in 2019, this cup is officially licensed and the perfect gift for any Star Wars collector! Grab your unique Jango Fett tumbler and enjoy hours of watching your favorite Star Wars epics while sipping on your drink of choice! This thermal cup is the perfect way to finish your Star Wars themed decor. Grab yours today!