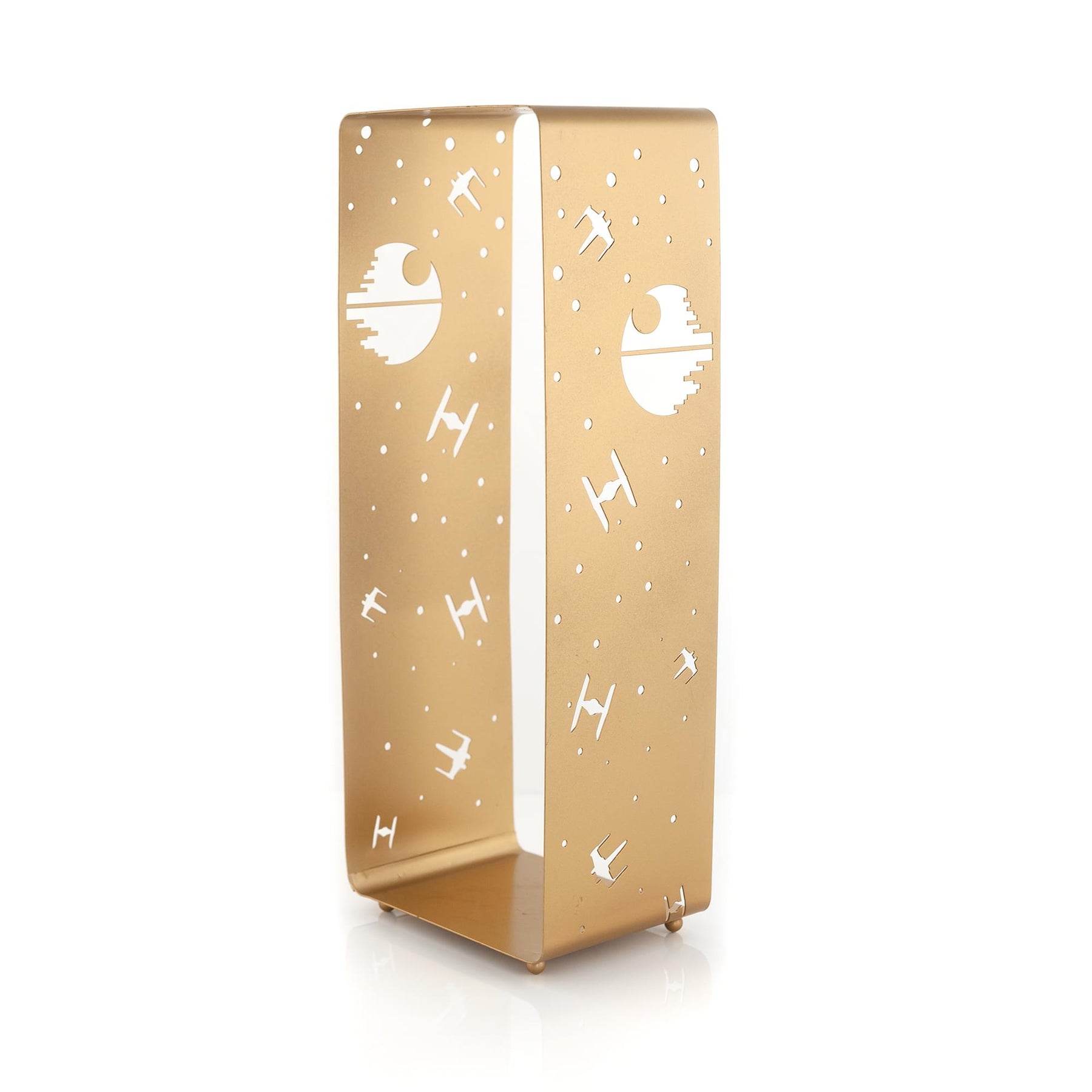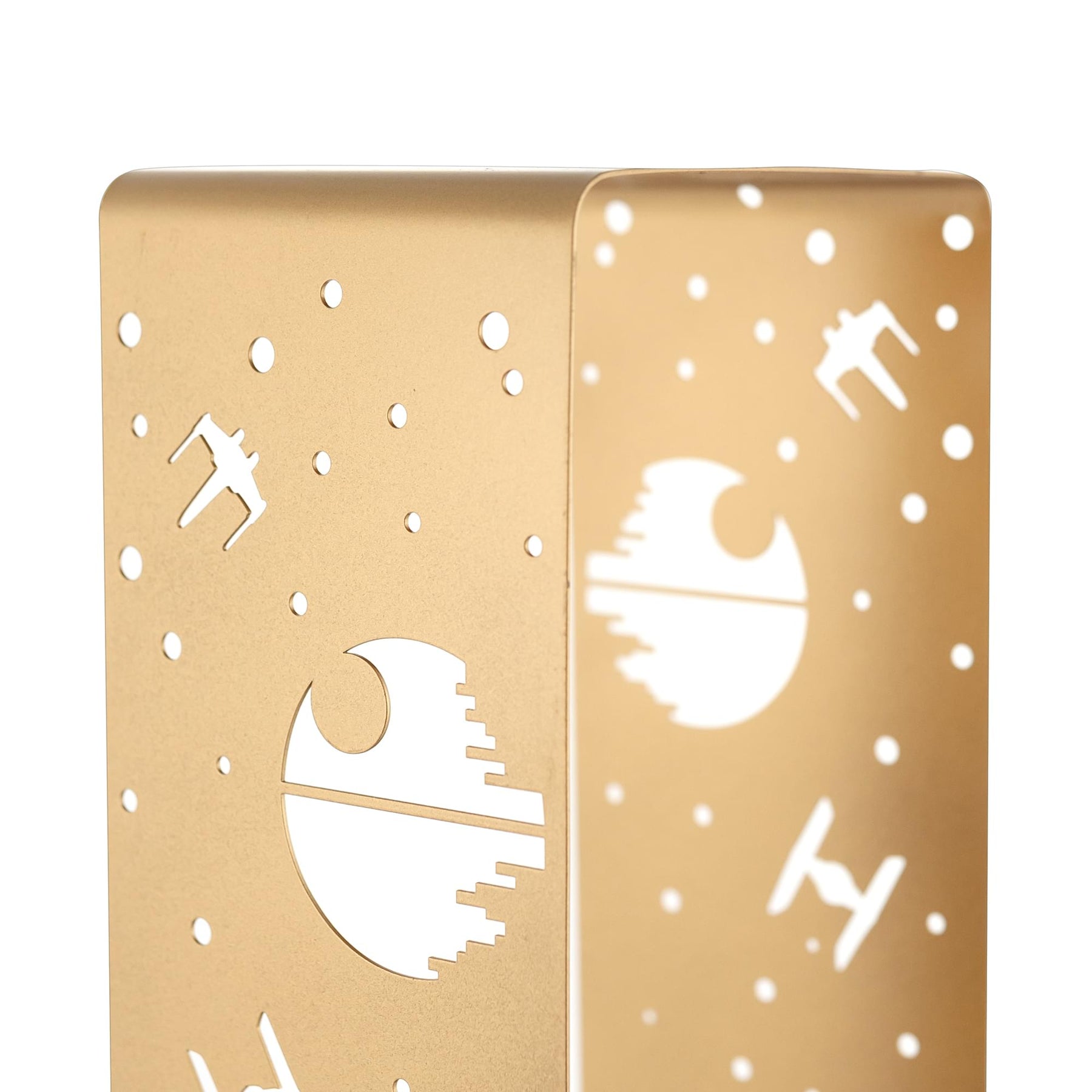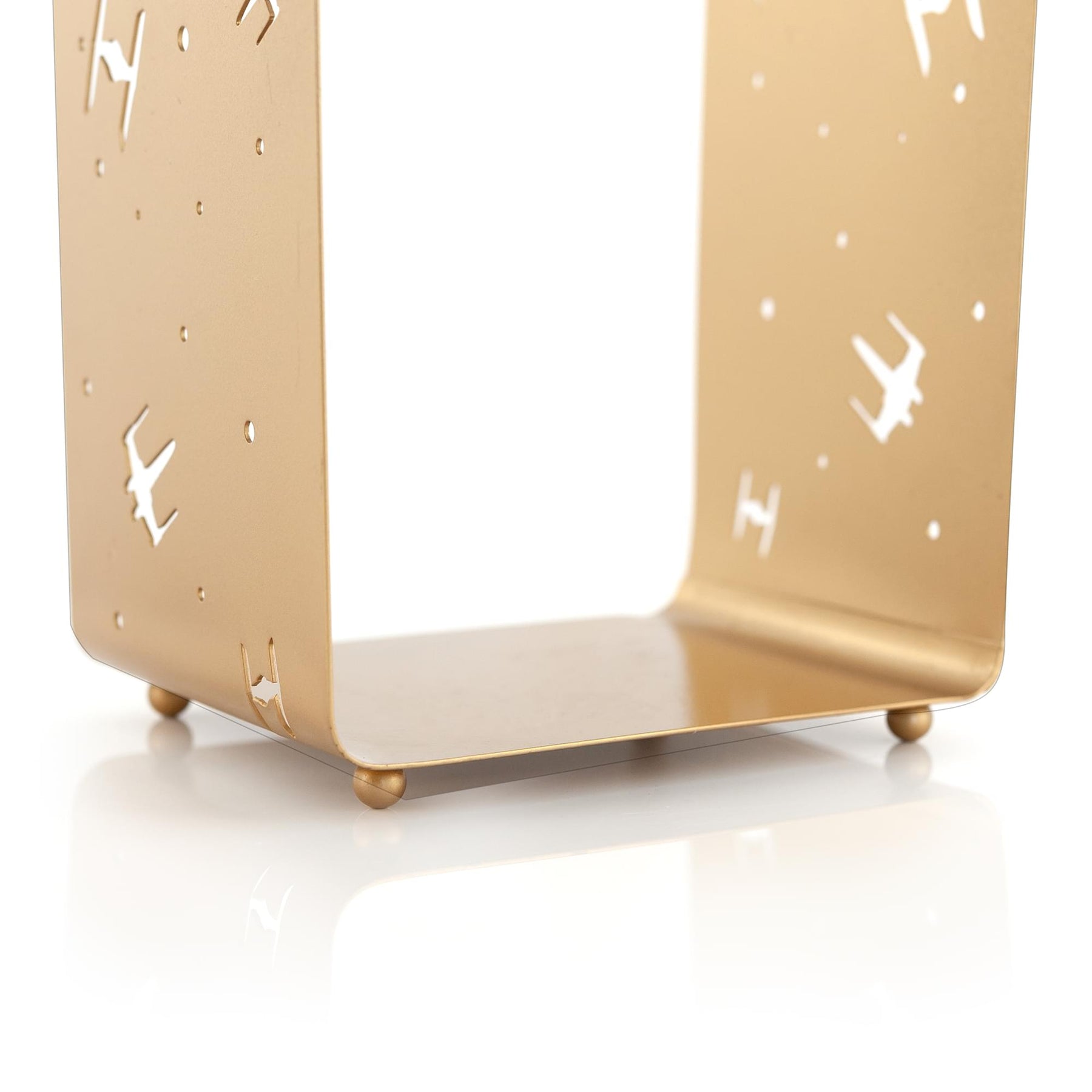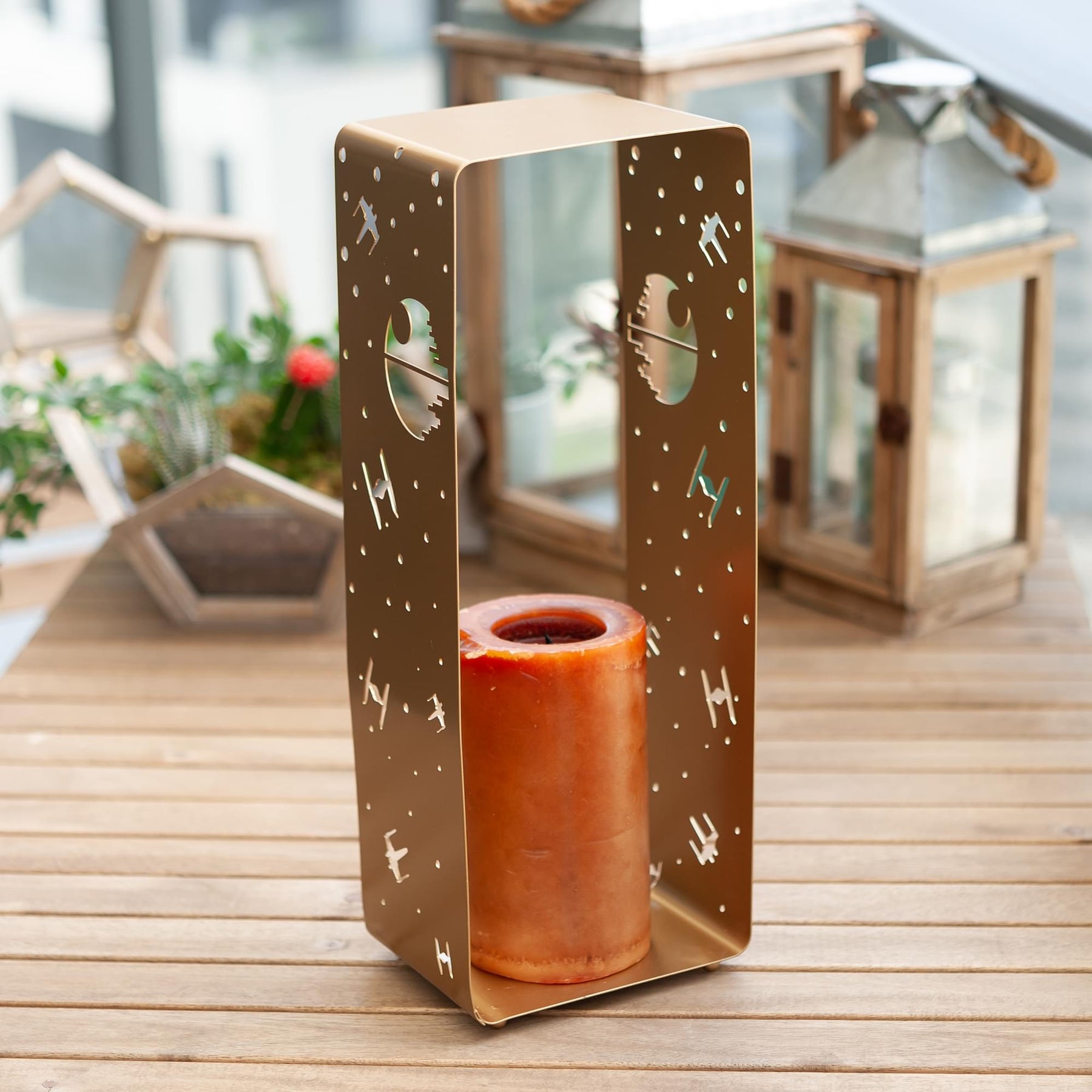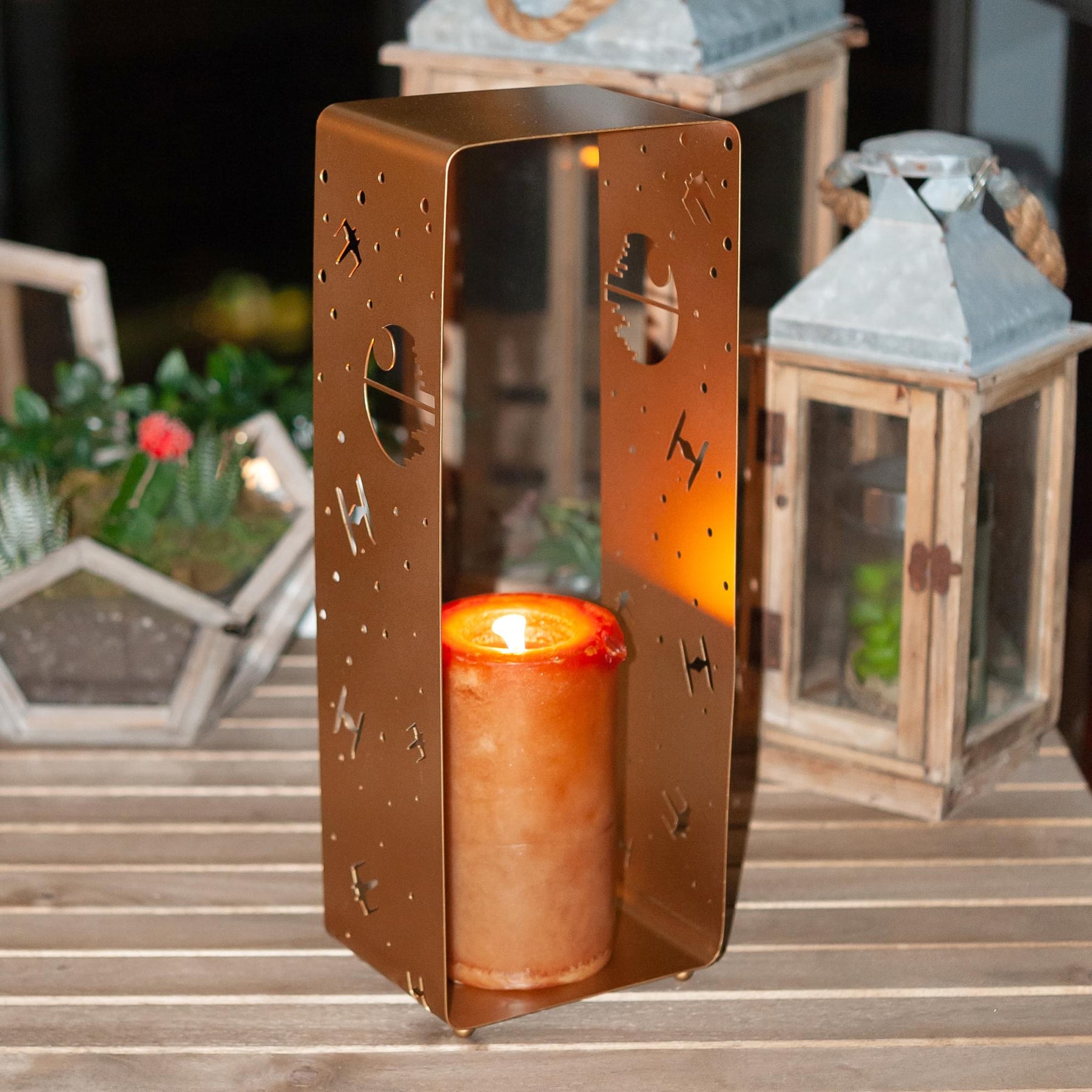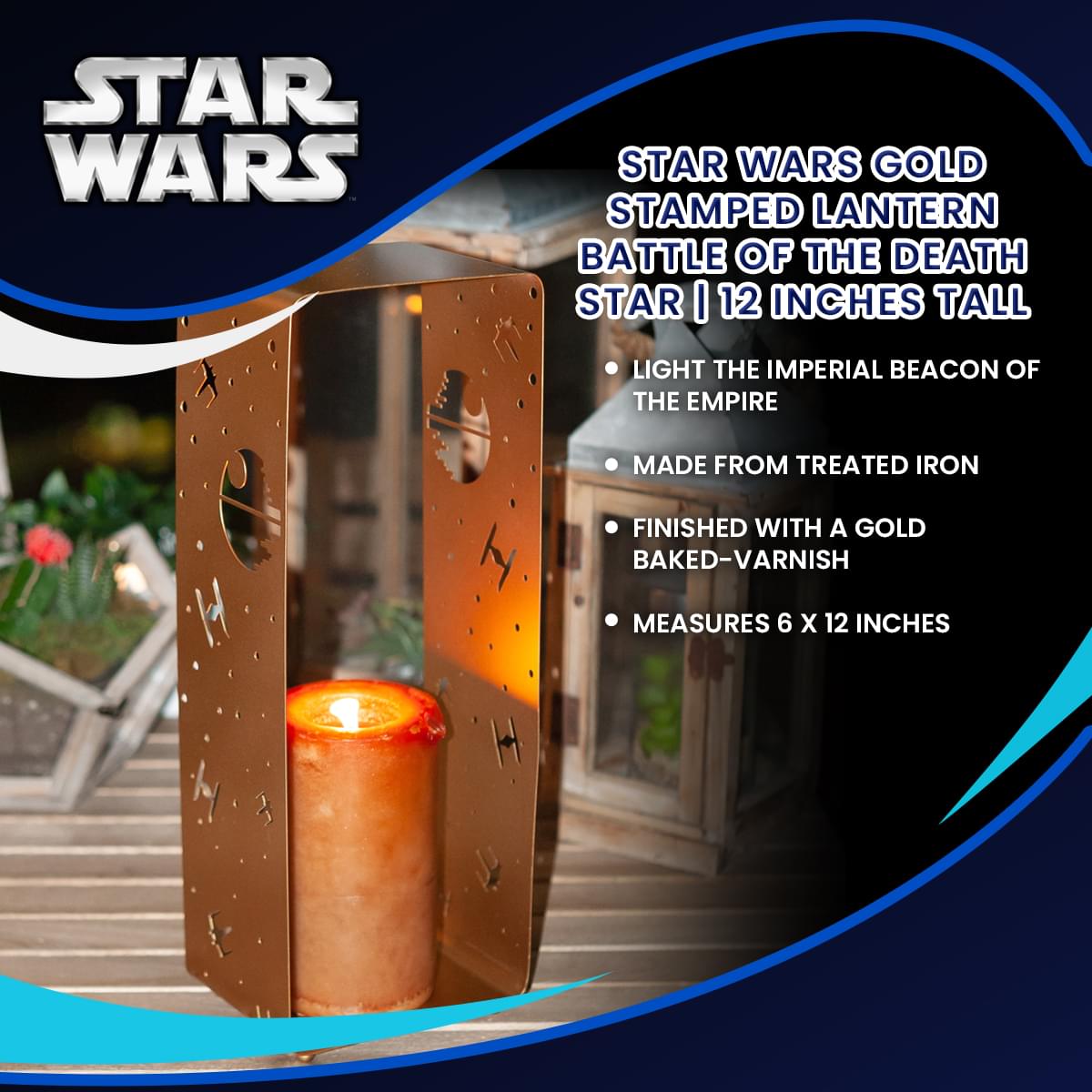 Star Wars Gold Stamped Lantern | Battle Of The Death Star | 12 Inches Tall
RE-IMAGINE THE CLIMACTIC STAR WARS BATTLE: Decorating with Star Wars has never been so fun and easy. With a professional finish and stylish design, you can now incorporate this Star Wars lantern into any style of decoration, indoors and outdoors.
COMMEMORATE THE LEGACY OF THE REBELS: During the epic battle, many rebel forces gave everything when it came to putting an end to the Death Star. Pay tribute to the rebels in your collections with this Death Star battle lantern.
CRAFTED FROM PREMIUM REBEL MATERIALS: Finished with rust-resistant baked-varnish, this gold lantern is worthy for any hero of the rebellion. Showcase this durable iron lantern in your collection or outdoor living spaces!
PRODUCE A STUNNING LIGHT SHOW: Adding the flickering glow of a candle or the color changing benefits of an LED light will bring this space battle to life. Simply place a light source in the middle of the lantern and enjoy the show!
OFFICIAL STAR WARS COLLECTIBLE: Add the infamous space battle to your Star Wars collection. This die cut lantern is officially licensed and perfect for any Star Wars fan looking to spice up their home decor!
STAR WARS DECOR

It's time to get in touch with the galaxy far, far away. Adding an elegant touch of Star Wars-themed home decor has never been more fun! This iron die-cut Star Wars-themed lantern is perfect for accent lighting around your home or outdoor areas. Simply slip a lit candle or led light inside and watch the world around you light up with the Battle of the Death Star. While having subtle cut out shapes, this lantern still offers the eloquence of modern home decor. Now you can have the best of both worlds when it comes to nice home decorations and Star Wars!


STAND-UP LANTERN IS PERFECT FOR COLLECTIONS

While perfect for casting illuminated Star Wars scenes, this stand-up lantern is also perfect for use as a display stand for your Star Wars collectible figures! Display your most prized possessions on this pedestal in your home or collection room for an added intensity of Star Wars ambiance. Built from strong iron materials, the stamped lantern is rust-resistant and varnish finished - perfect for long-lasting collection displays. Get this officially licensed piece of Star Wars merchandise for your collection or decorations today!
Read All About It on Our Blog
Trending Geek