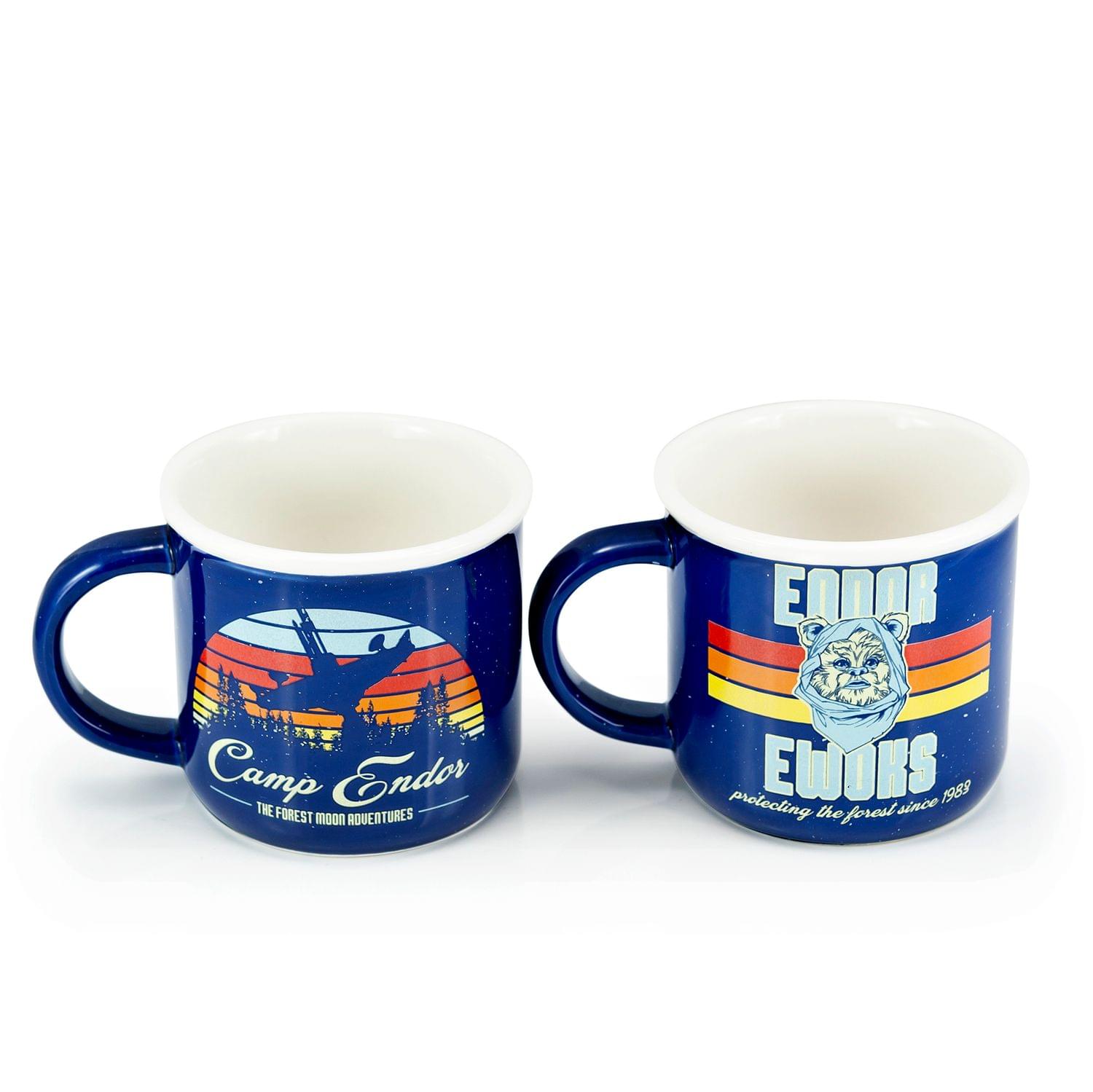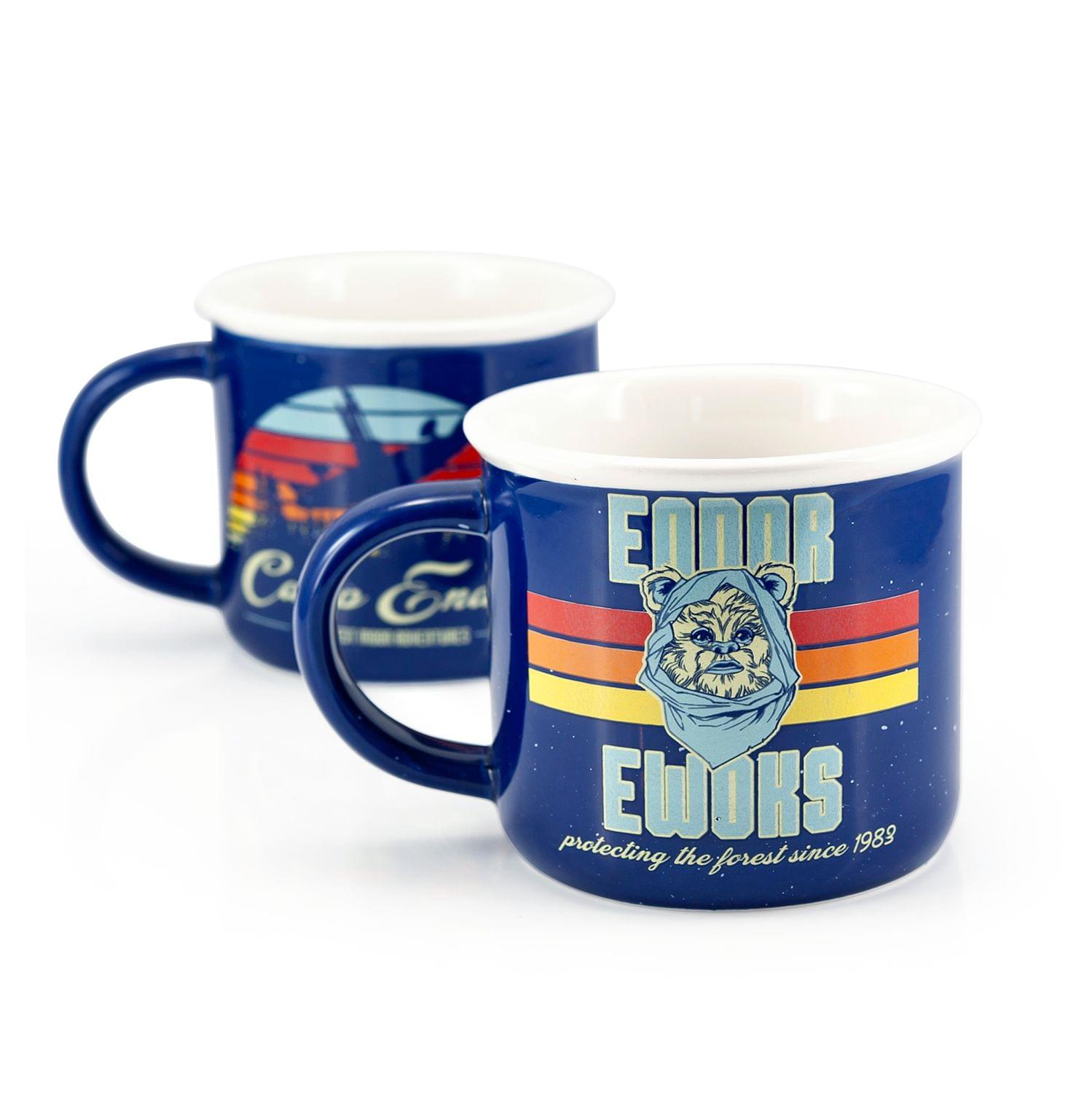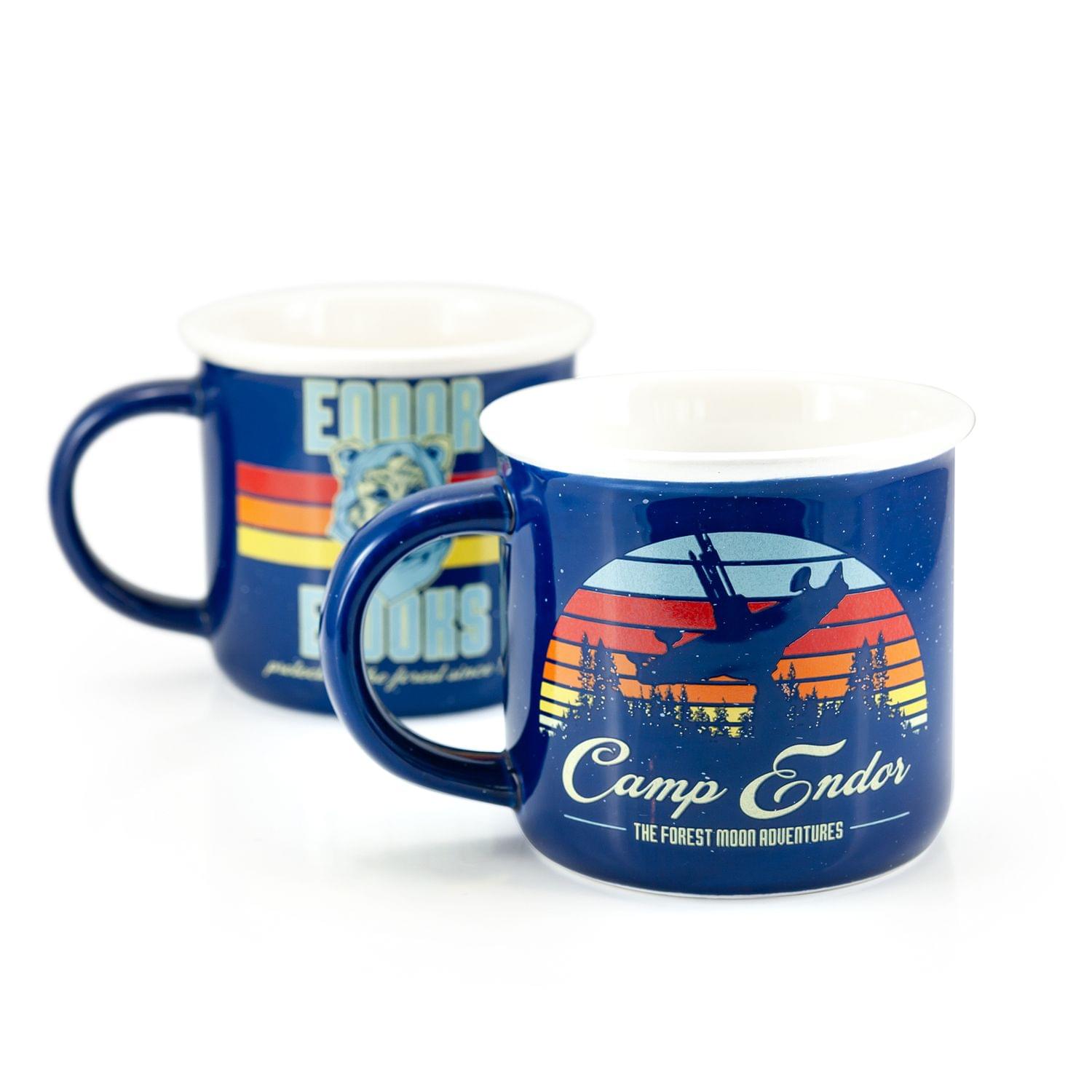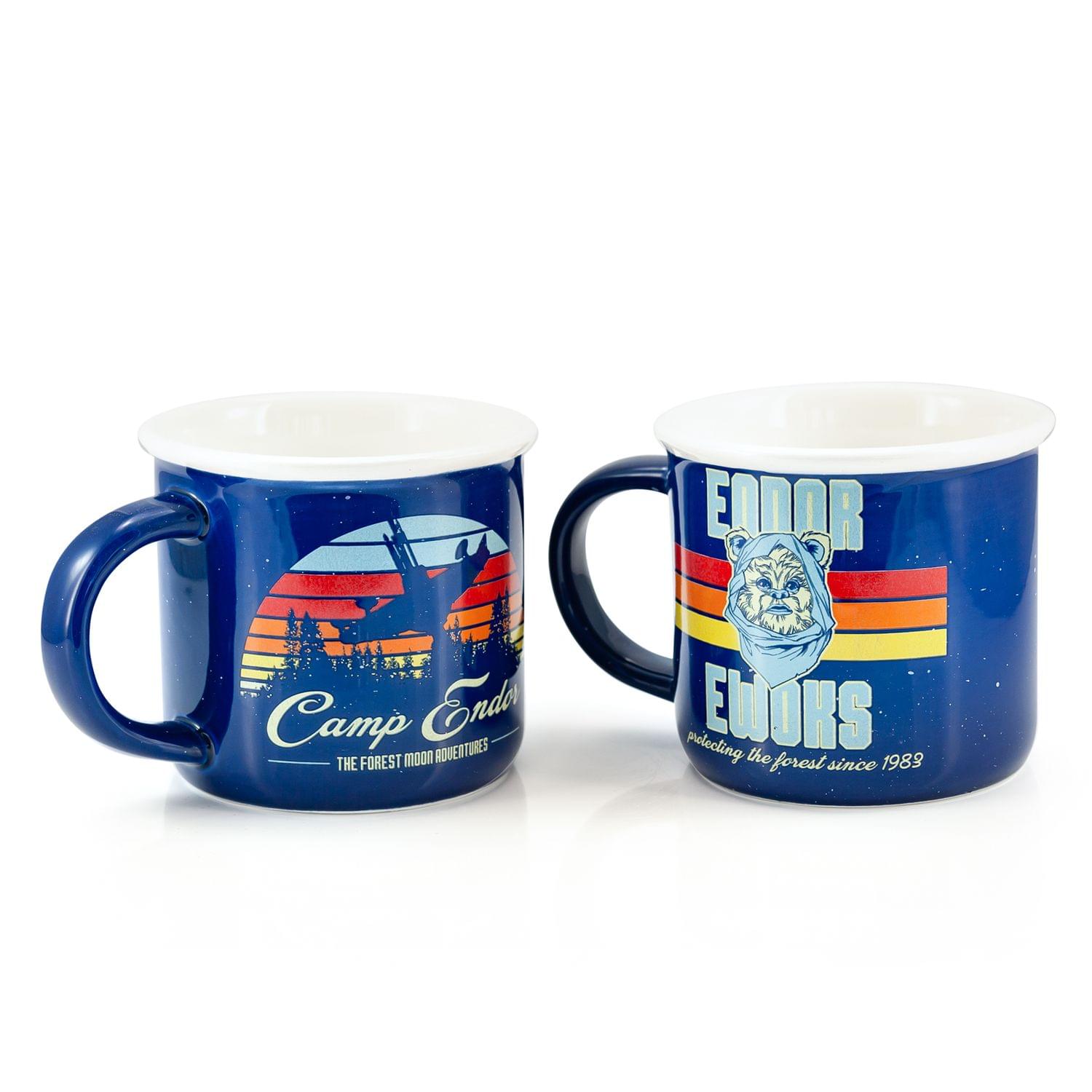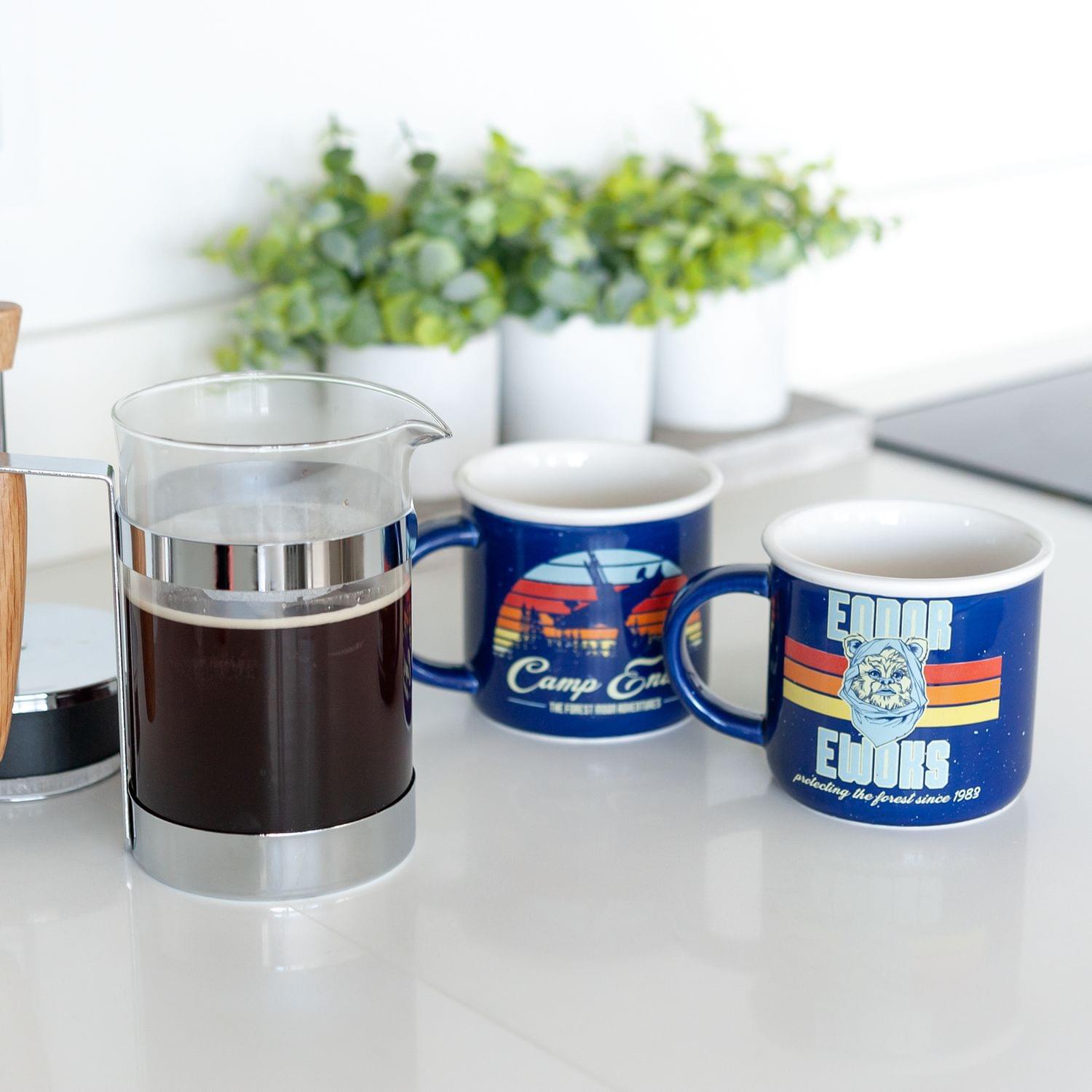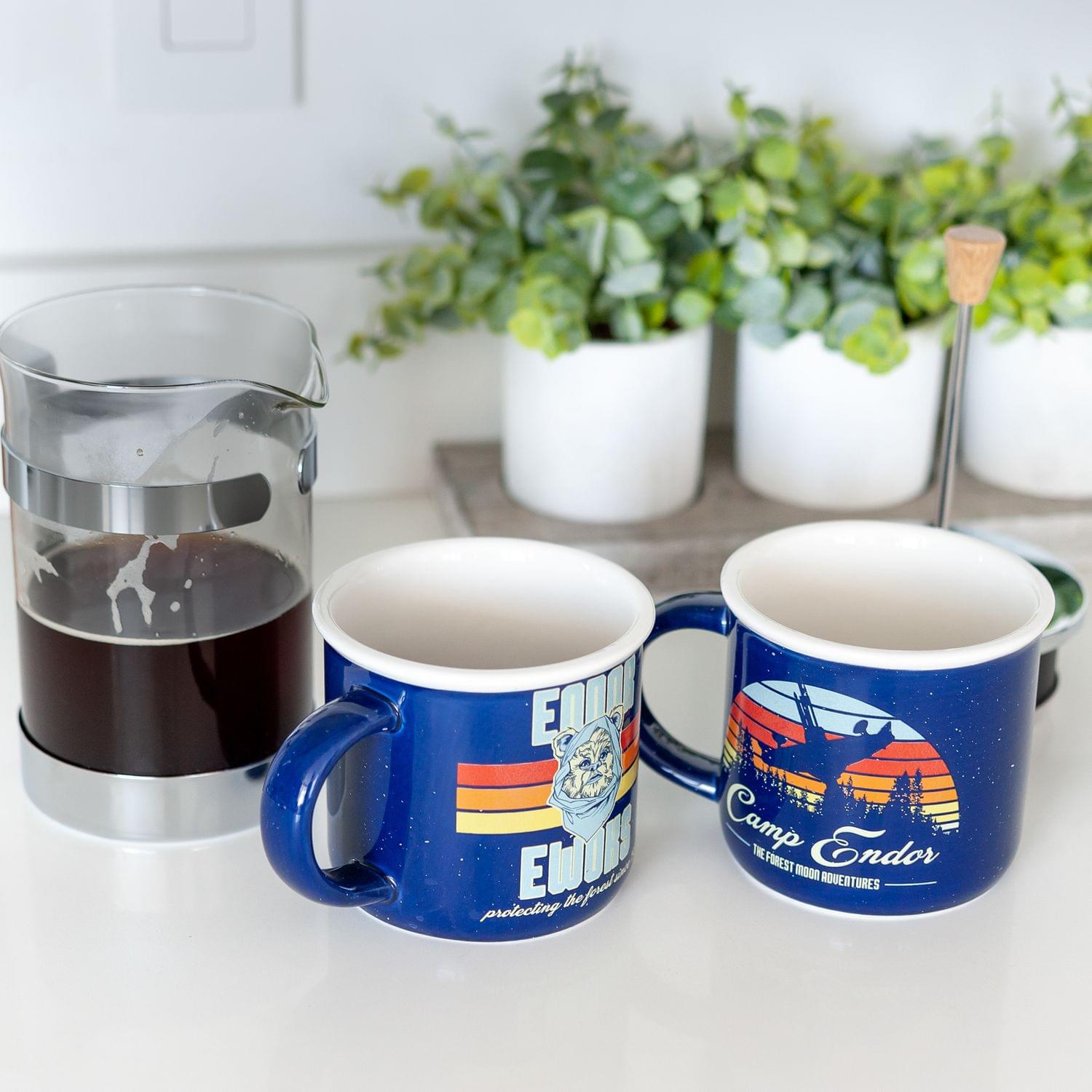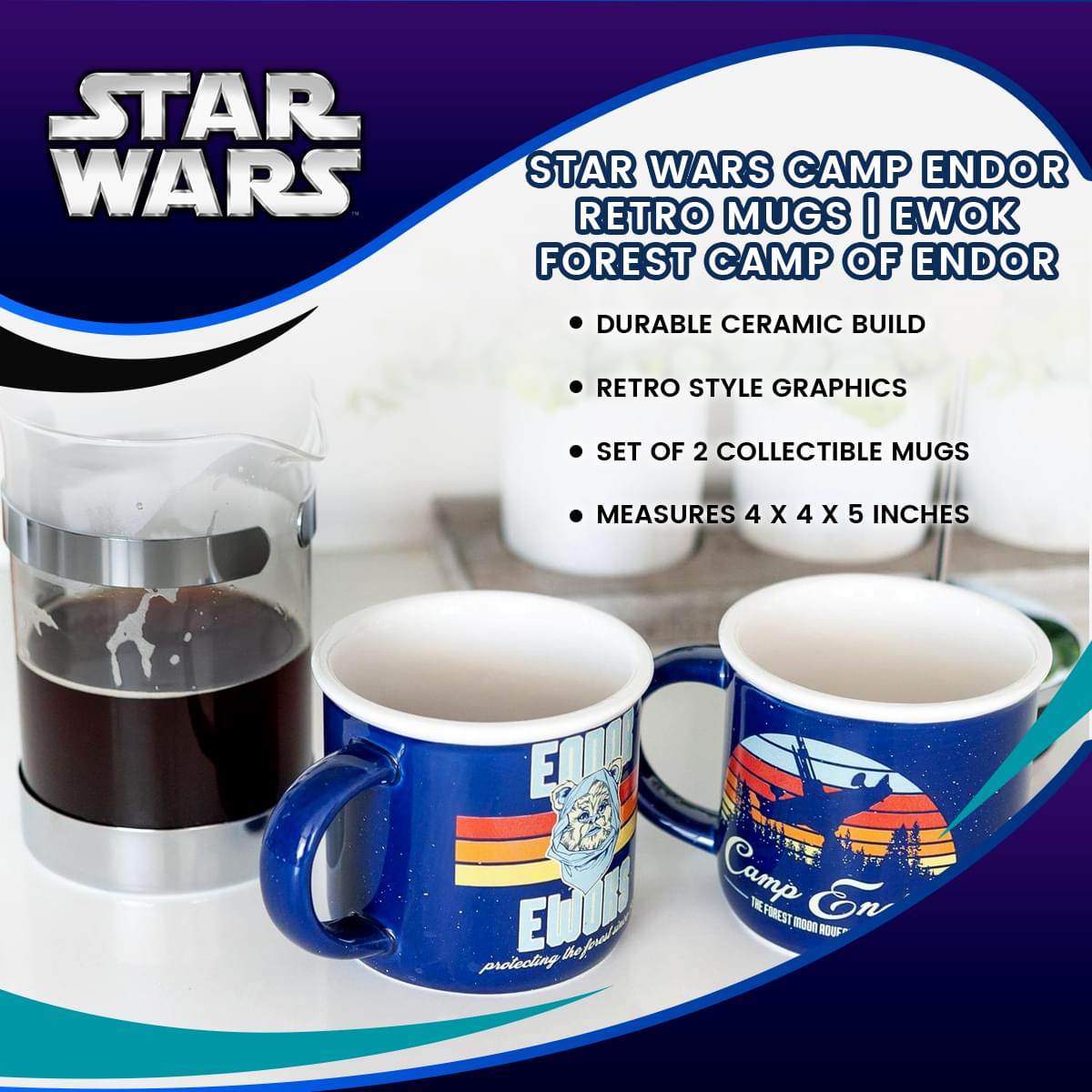 Star Wars Camp Endor Retro Mugs | Ewok Forest Camp of Endor Cups | Set of 2 Mugs
CAMP WITH THE EWOKS: When the forest moon isn't riddled with warfare, you can join the Ewoks (at your own risk) at the lovely Forest Camp of Endor! Be sure to take your collectible mugs to show your camp spirit!
SET OF 2 RETRO CAMP MUGS: Sporting a retro design on the print of the mugs, this boxed set of 2 collectible Camp Endor coffee cups is the perfect addition to your Star Wars collections!
EWOK APPROVED DESIGN: As the Ewoks are masters when it comes to crafting, even they would approve of the durability of these ceramic mugs! Measuring 4 x 4 x 5 inches, each mug is perfect for holding your favorite beverages!
PERFECT FOR CAMPFIRE NIGHTS: Whenever you find yourself under the tall trees on the forest moon of Endor, be sure to take along your Camp Endor mug set. These are perfect for coffee, tea, hot coco, and telling scary stories about the Empire by the campfire.
OFFICIALLY LICENSED STAR WARS MUGS: Exclusively released at the Star Wars Celebration event in 2019, these mugs are officially licensed and ready to complete any Star Wars Camp Endor collections!
A TOAST TO ENDORS ELITE BAND OF WARRIORS 
Clink your glass and raise a toast to the defenders of Endor, the army that fought off the Empire and lived to tell the tale – the Ewoks! Protecting the forest moon and all that inhabit those woods since 1983, the Ewoks are a mighty race, albeit adorable, who are simplistic in nature but effective in their purpose. Now with this collectible mug set practically from Endor itself, you can pay your respects and reverence to this race of teddy bear-like warriors!
RETRO STYLE & OFFICIAL STAR WARS MERCHANDISE
Shipping in a collectible set of 2 retro style mugs, these hilarious Star Wars collectibles are officially licensed and the perfect addition to your collection. Exclusively released at the 2019 Star Wars Celebration event, these mugs are a rare find! Grab these collectible Camp Endor series coffee mugs for your collection of rare Star Wars treasures today!