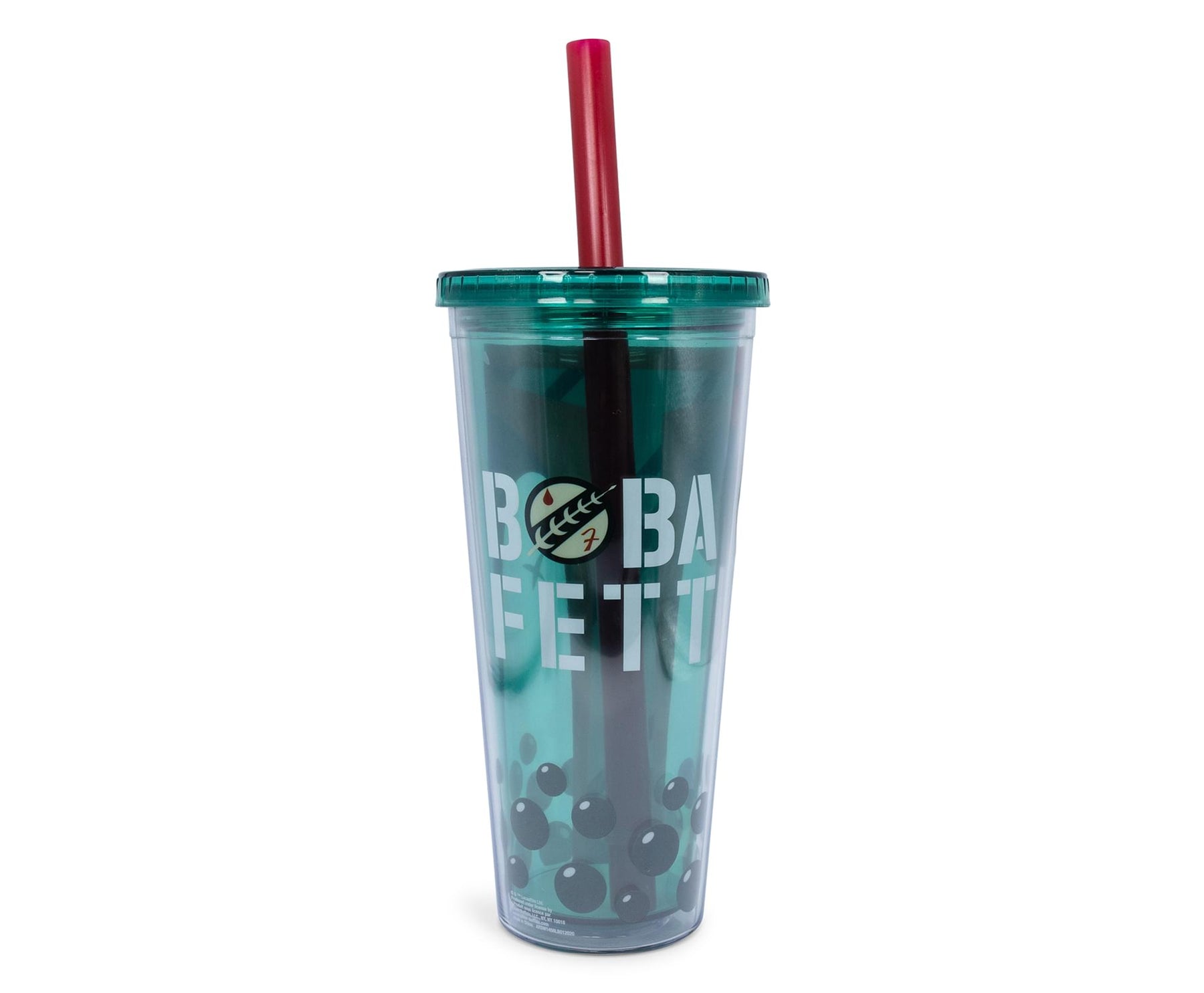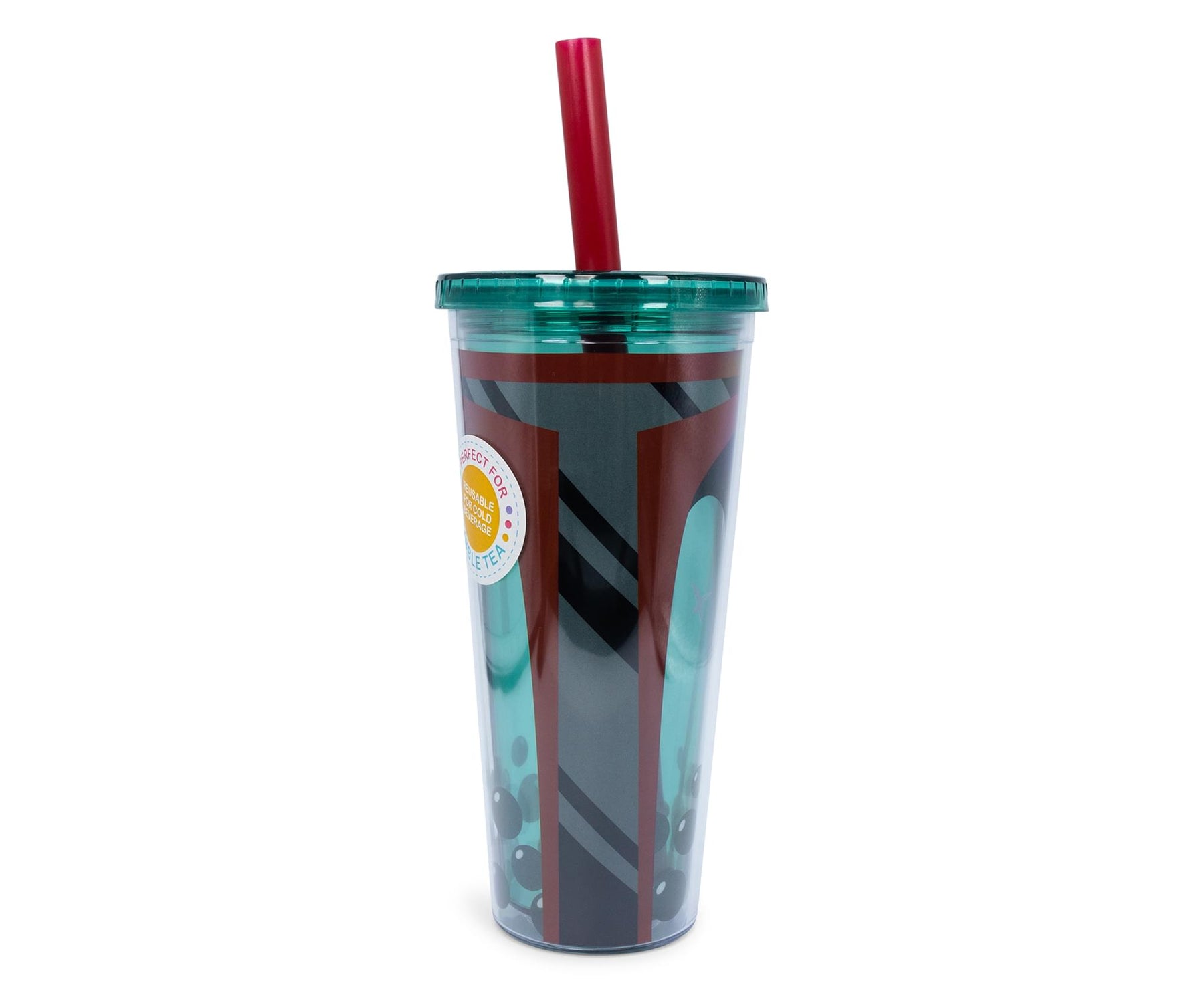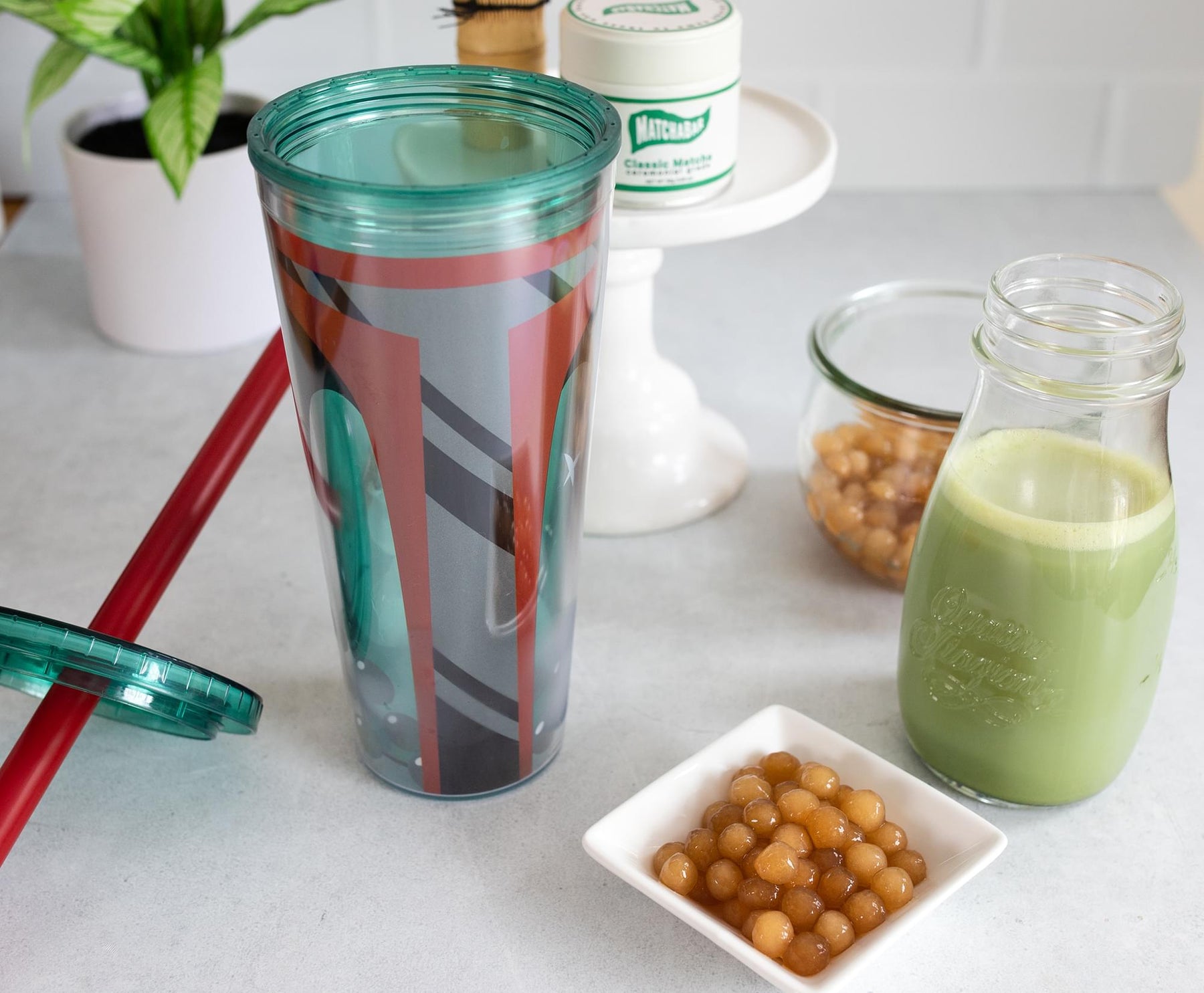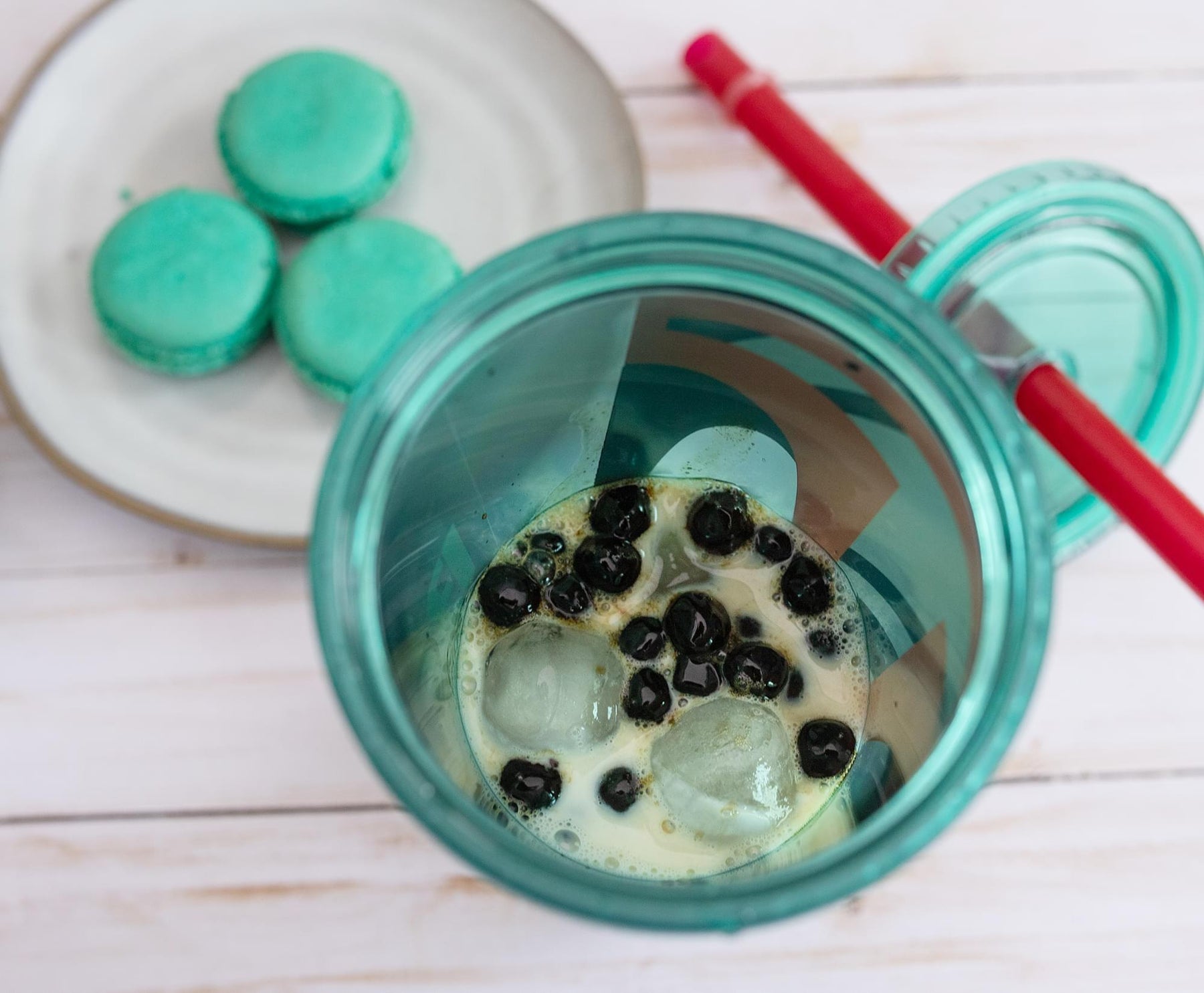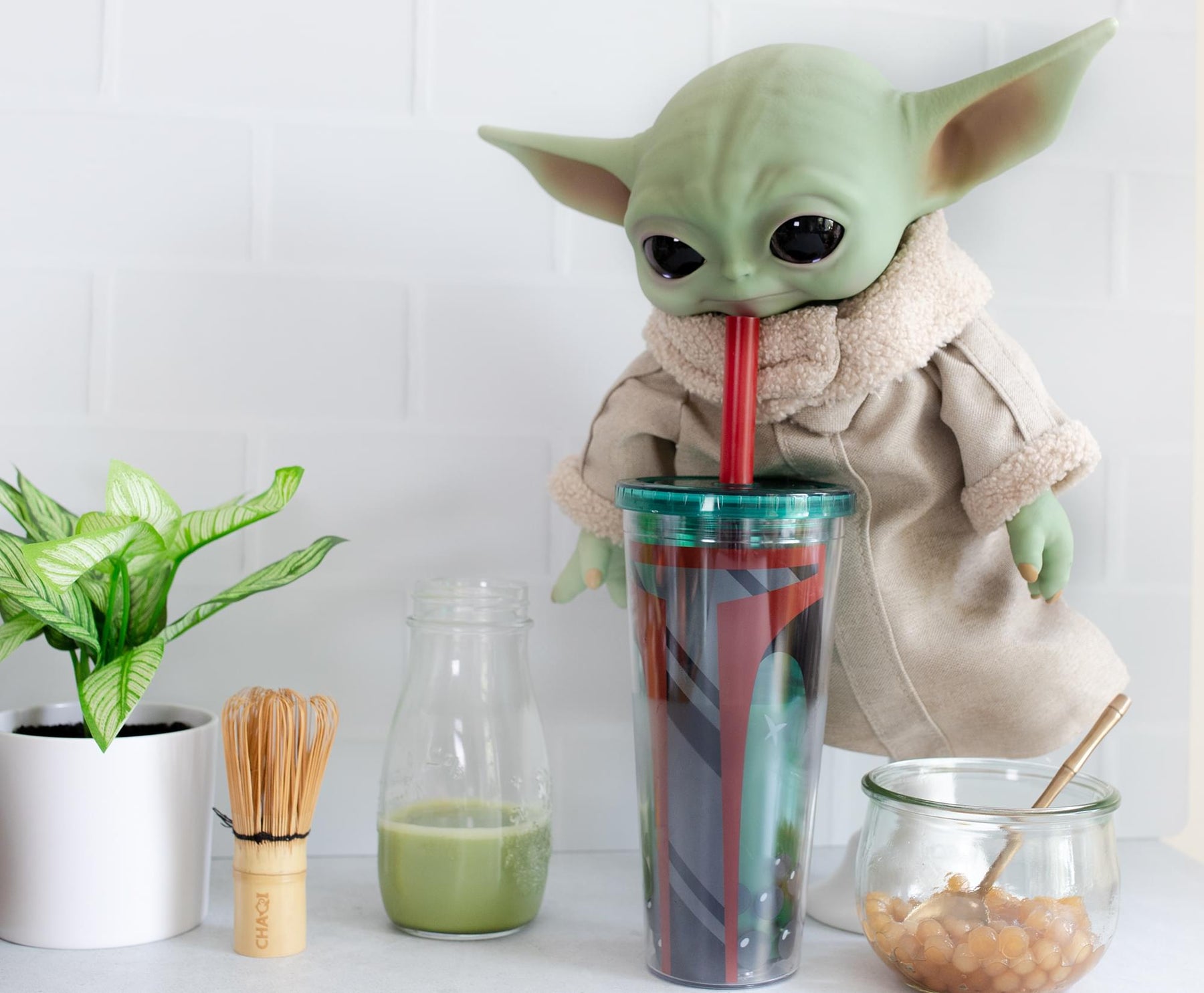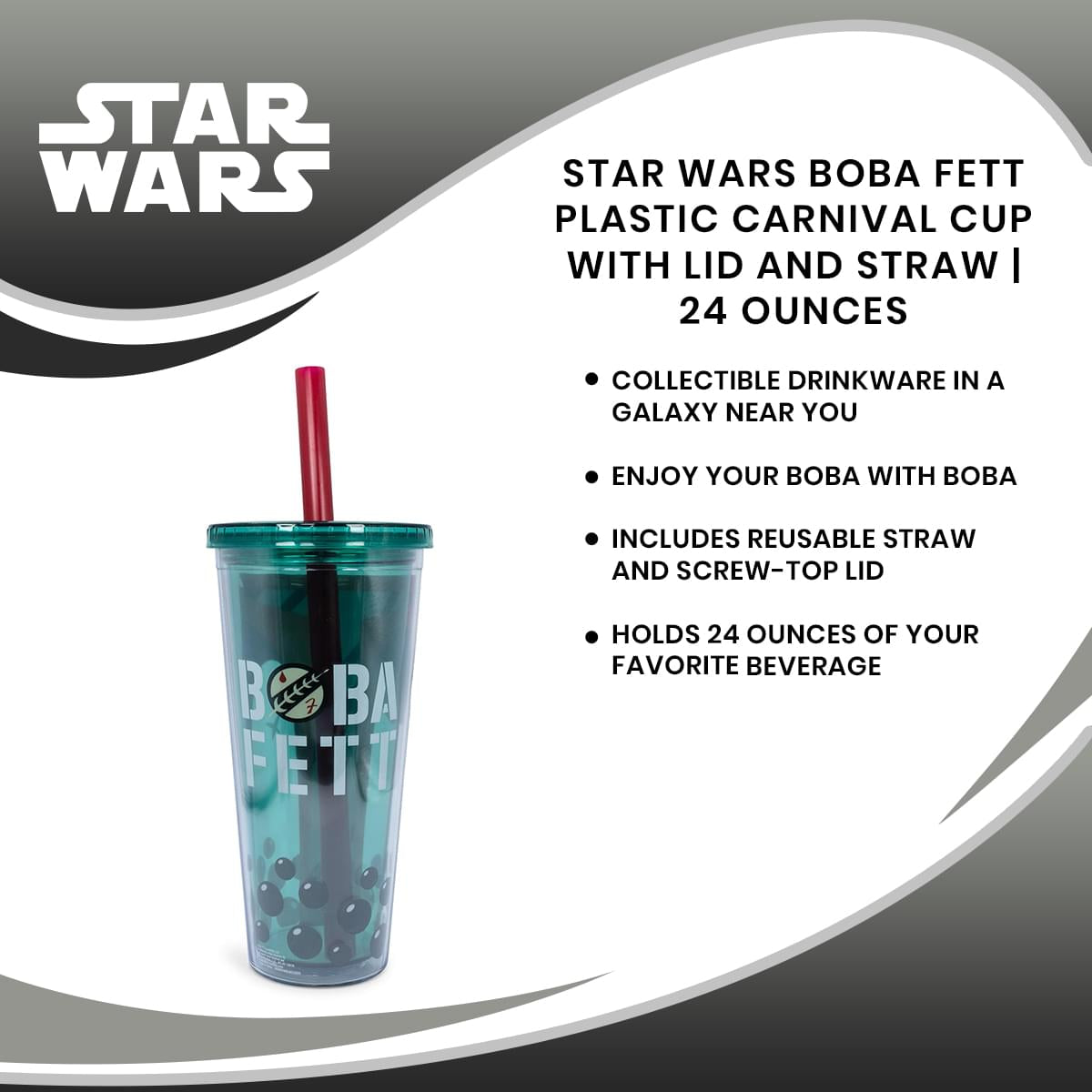 Star Wars Boba Fett Plastic Carnival Cup with Lid and Straw | 24 Ounces
As You Wish: This carnival cup is perfect for any thirsty bounty hunter, allowing Boba enthusiasts to enjoy a cool refreshment after every mission. Even better, it eliminates waste in the galaxy by minimizing single-use plastics.
Share A Drink With Boba: Put this Star Wars tumbler in the cargo hold. Stylized to look like Boba Fett's iconic helmet, along with the bounty hunter's name on the opposite side. Boba tapioca pearls decorate the bottom.
Bounty Hunter Approved: You don't want any spills aboard your craft. This tumbler includes a screw-on lid with a leak-resistant silicone seal to keep liquids contained. Also comes complete with a bend-proof plastic straw.
Share A Drink With Boba: Double-walled tumbler is made of BPA-free acrylic plastic, featuring a durable build that's travel-friendly. The large straw is perfect for enjoying boba milk tea, smoothies, and other favorites.
Made for True Fans: Collect the ultimate bounty with this officially licensed Star Wars carnival cup featuring the legendary Boba Fett. This collectible drinkware from a faraway galaxy really puts the "boba" in Boba Fett.
DRINKWARE FOR FANS ACROSS THE GALAXY
Enjoy your boba with Boba! When you are tracking down your next beverage, you'll need this Star Wars Boba Fett Carnival Cup. Detailed to look like the legendary bounty hunter's helmet, this tumbler is all about Boba. (Who else loves a good Star Wars pun?)
STAR WARS HOME & KITCHEN COLLECTION
Missions can be tough, so you need the right gear to bring along on your outings. Bounty hunters will appreciate the tumbler's travel-friendly design made of quality, food-grade acrylic plastic. The reusable, wide-sized straw is specially made for enjoying boba pearls. No more having to hunt down those precious tapioca balls!
This officially licensed Star Wars carnival cup featuring Boba Fett is no good to you empty.
CARE INSTRUCTIONS
Hand-wash only
Not dishwasher safe
Not microwave safe