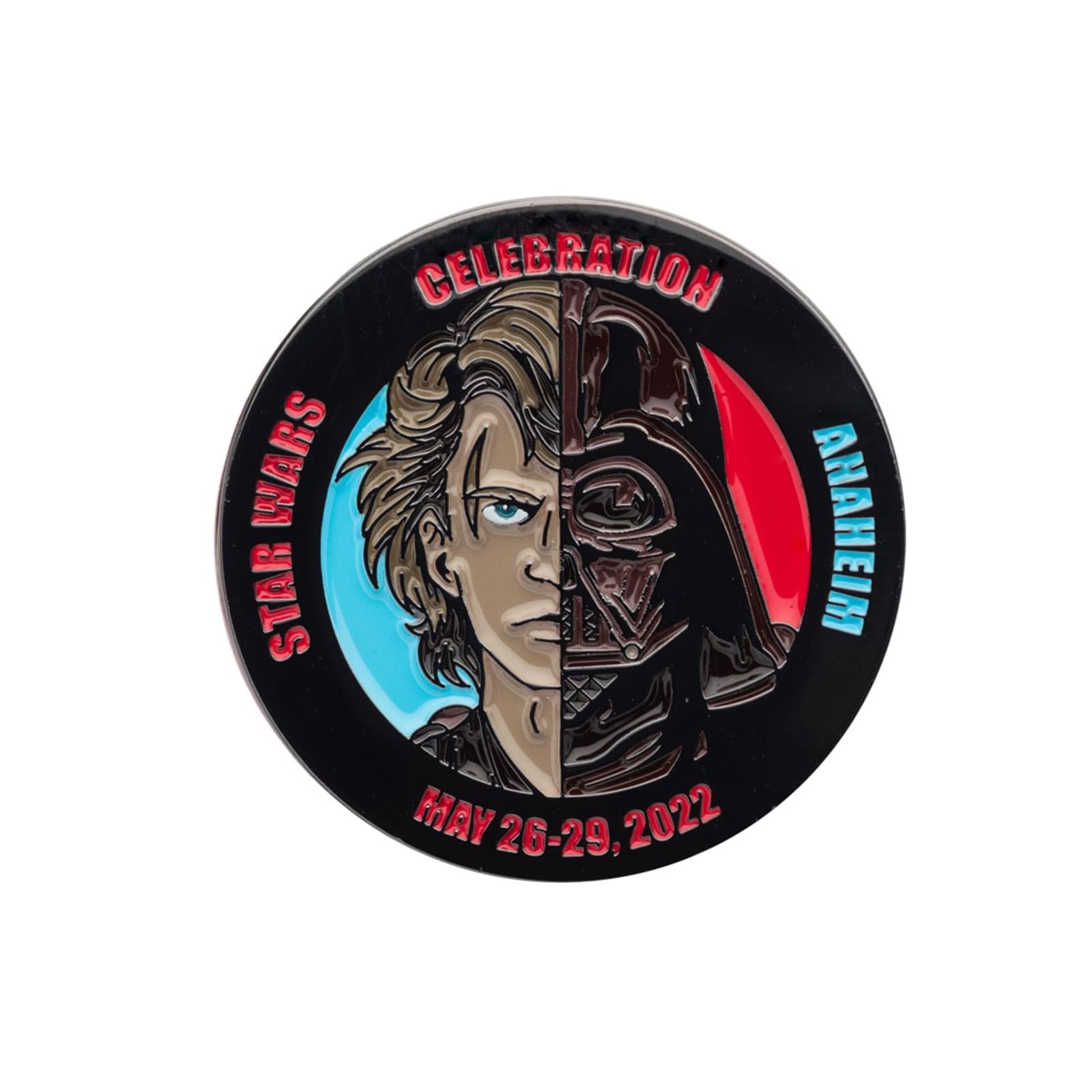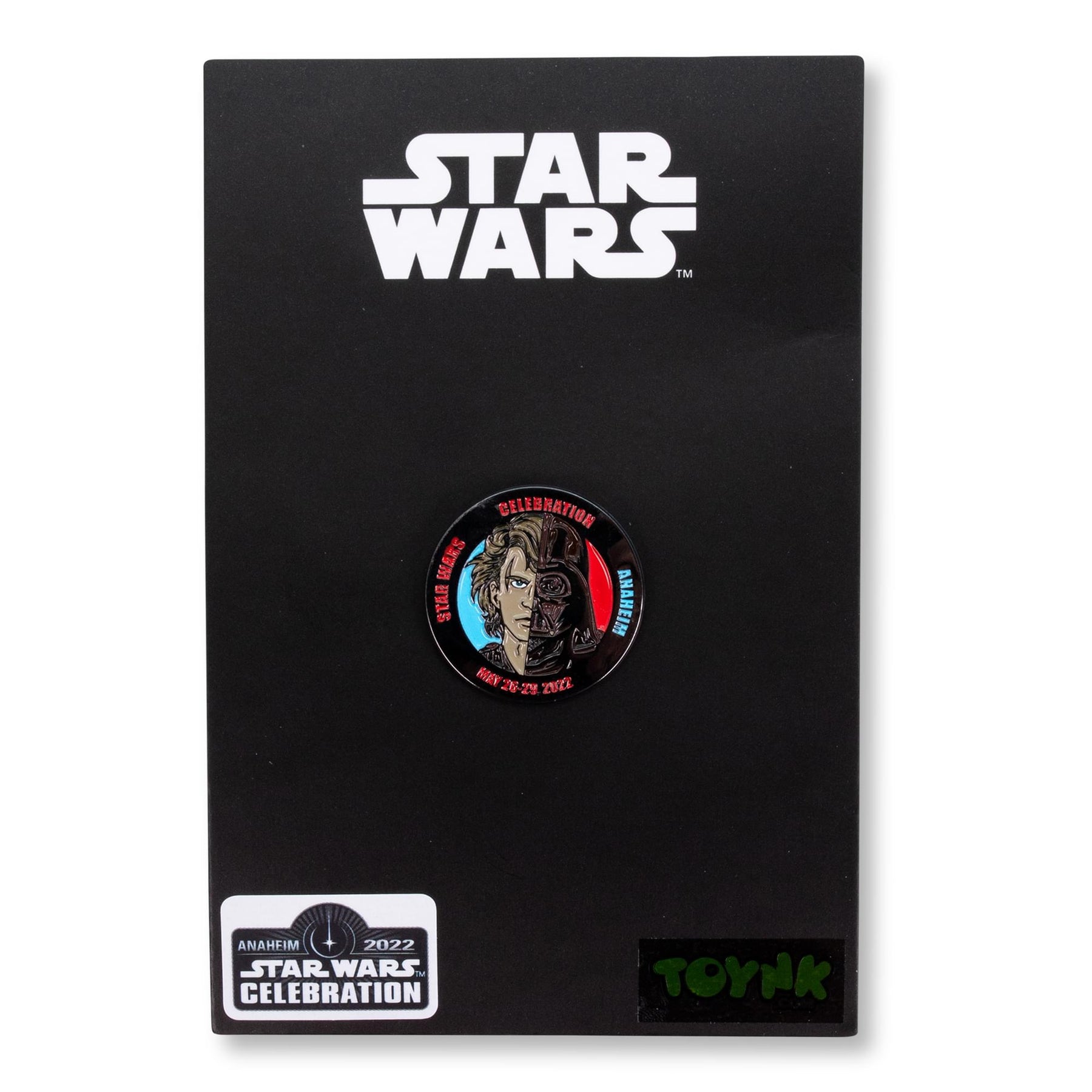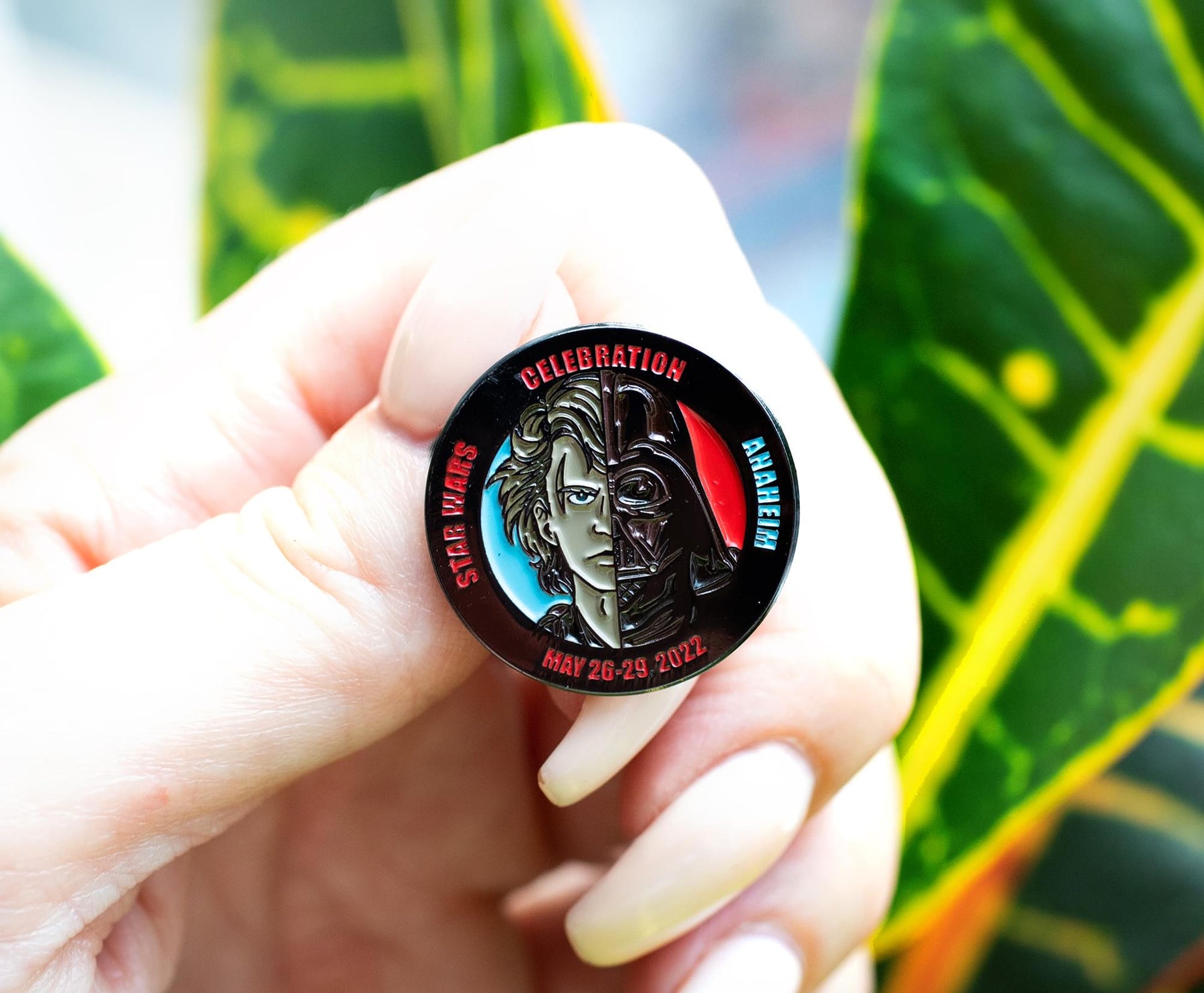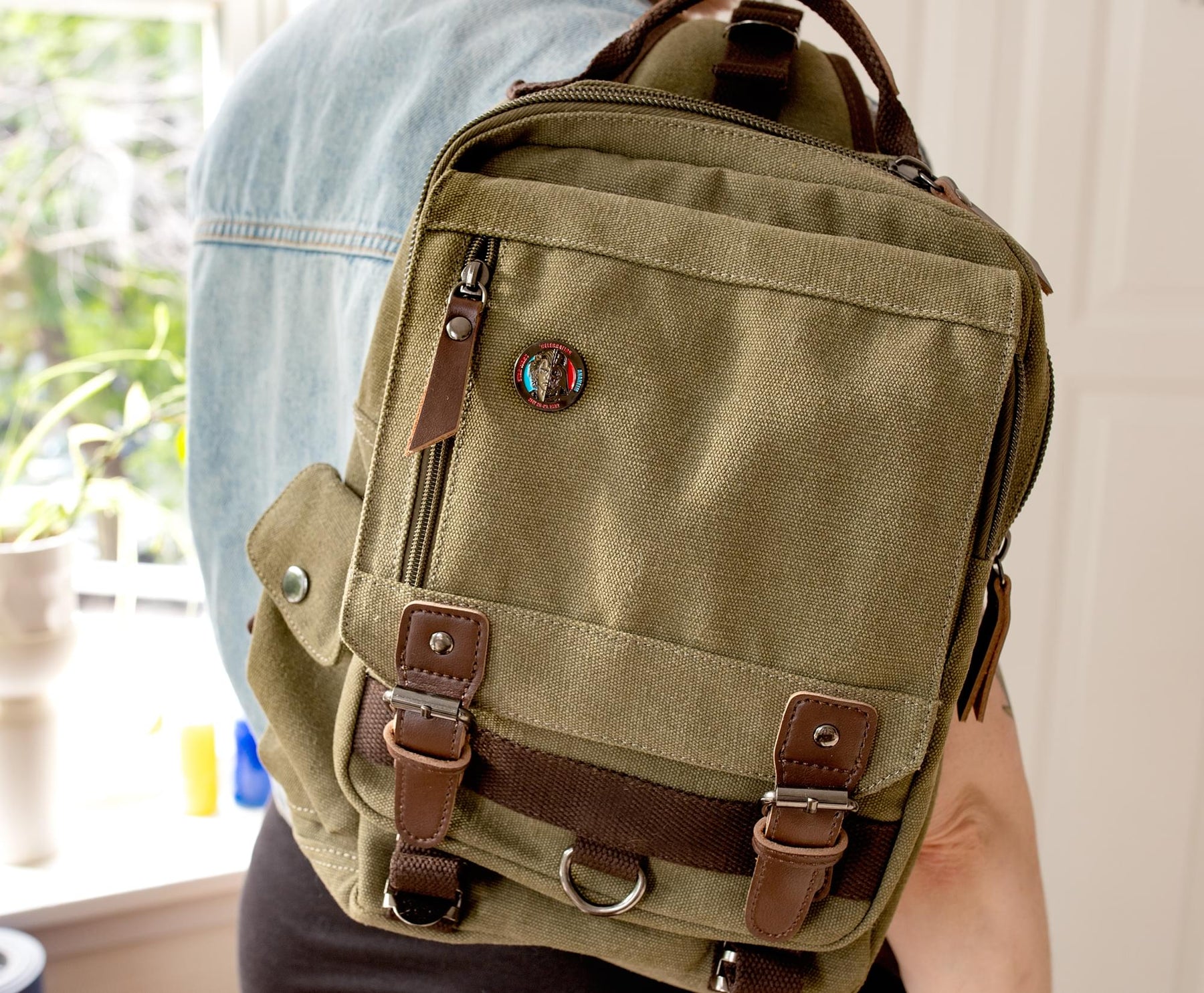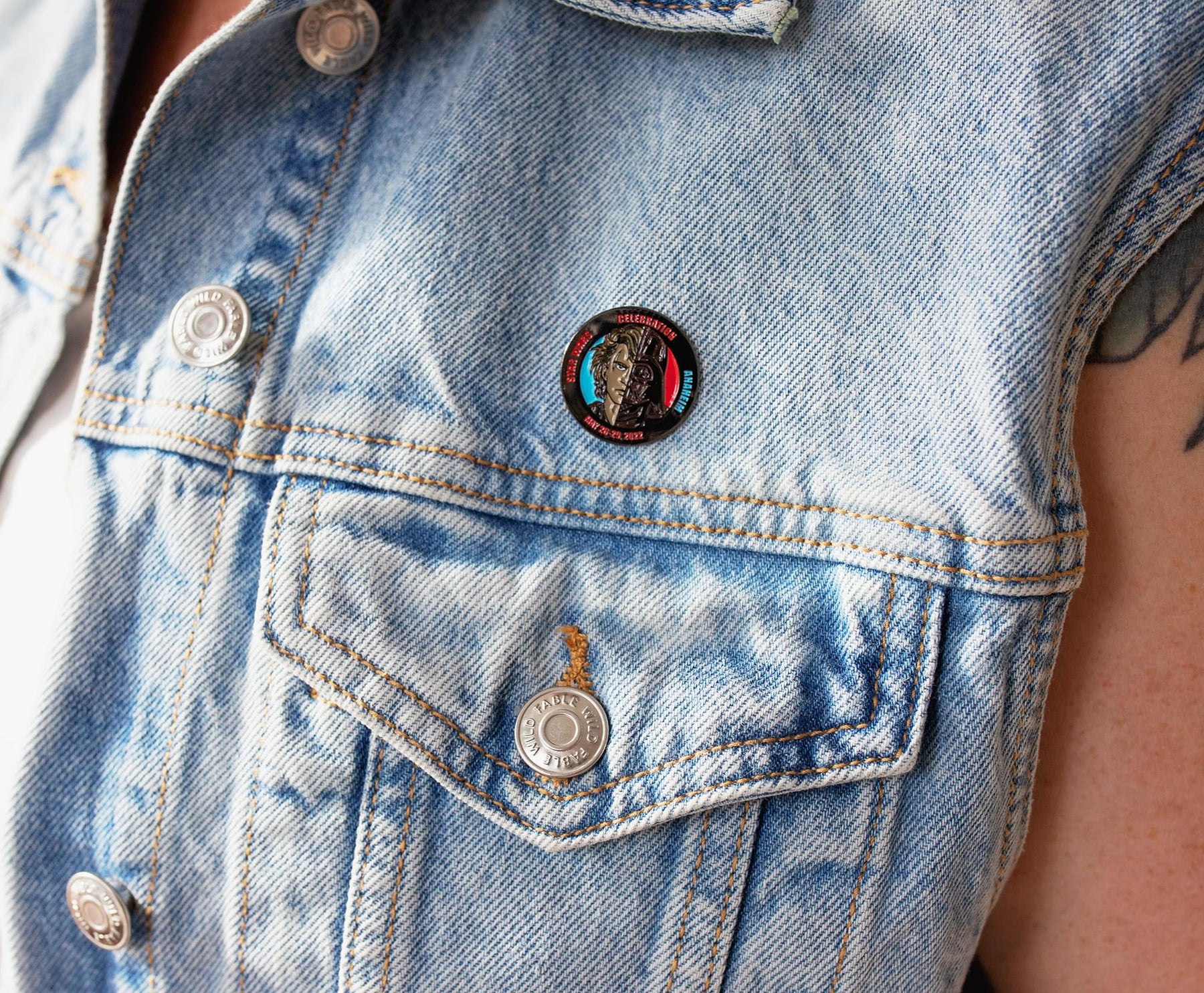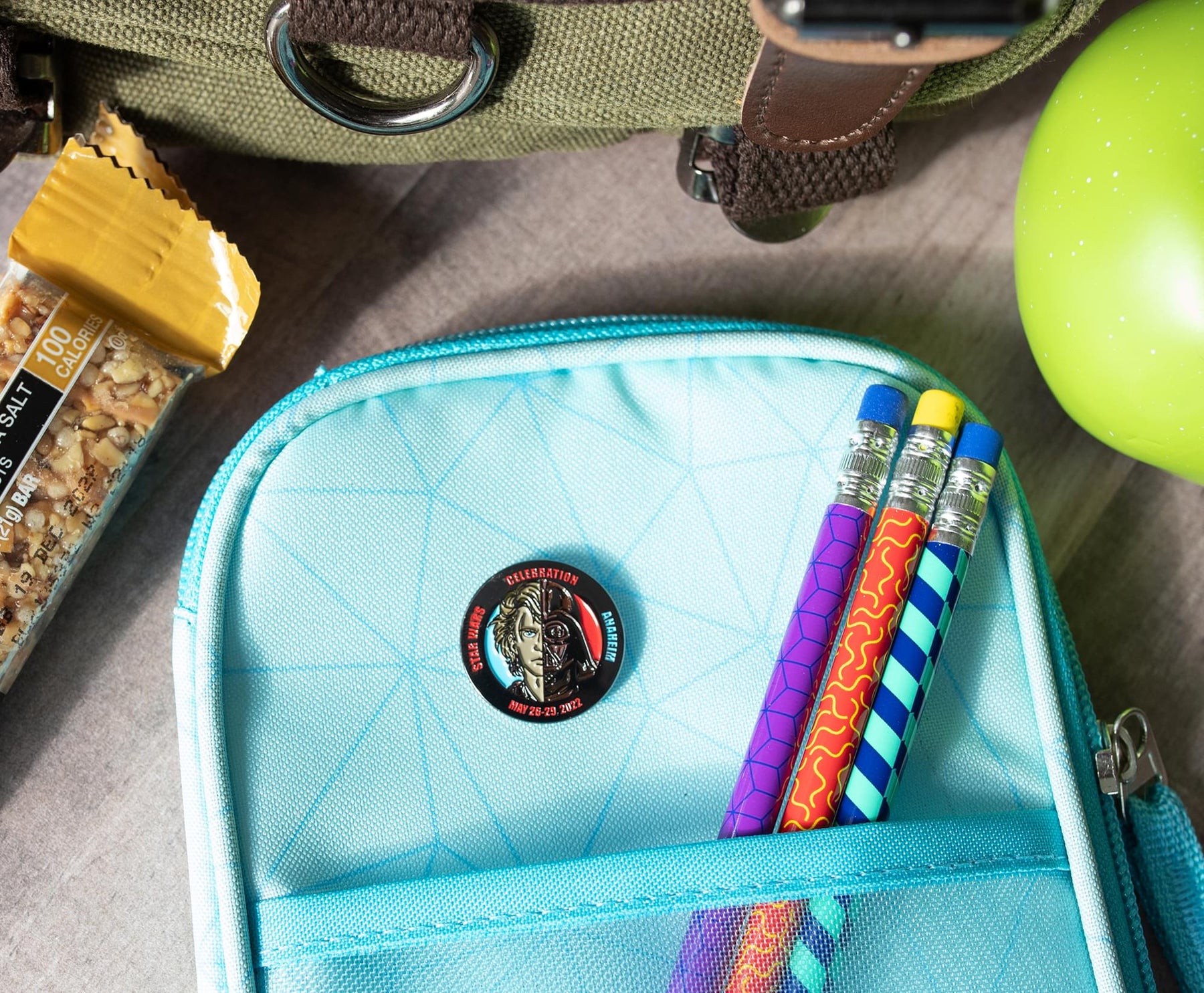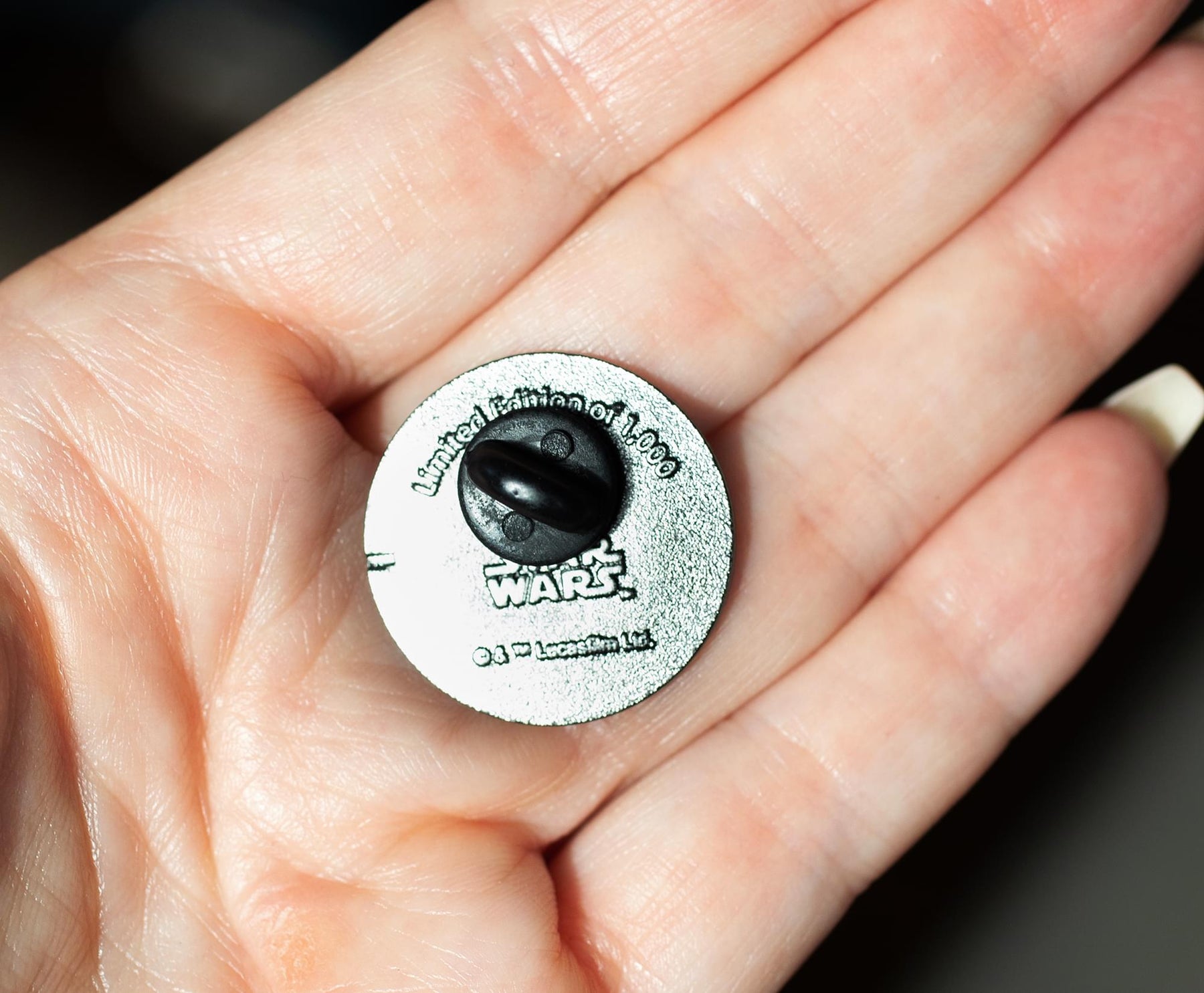 Star Wars Anakin and Darth Vader Limited Edition Enamel Pin | SWC 2022 Exclusive
CHOOSE YOUR SIDE: Don't underestimate the power of this exclusive collector's pin that captures the legacy of one of the most iconic characters in Star Wars. You'll be ruling your own Empire with this pin that is limited edition of 1,000 pieces.
JEDI TURNED DARK LORD: Find your place in the galaxy with this commemorative enamel pin for Star Wars Celebration 2022 in Anaheim. Depicts the rise and fall of the Chosen One, featuring Anakin Skywalker and Darth Vader in a split design.
A GALAXY OF EXCITEMENT: Collector's pin features a base metal design with highly detailed enamel inlay. Perfect for display or trade, this pin comes with a secure rubber backing for easy attachment and accessorizing.
A LIMITED EDITION MUST-HAVE: From a faraway galaxy comes this exclusive Anakin Skywalker and Darth Vader enamel pin that brings the adventure to you. This collector's pin is neatly presented on a branded cardboard backer for display.
OFFICIAL STAR WARS COLLECTIBLE: Get seduced by the Dark Side with this officially licensed Star Wars enamel pin. A most impressive option that belongs in any Sith Lord's collection, where it can be displayed on a jacket, bag, or corkboard.
THE ULTIMATE BOUNTY FOR FANS ACROSS THE GALAXY
This commemorative enamel pin for Star Wars Celebration 2022 is prophesied to bring balance to your collection. Honors the legacy of the Chosen One, depicted here in this exclusive collector's pin featuring the duality of Anakin Skywalker and his descent to the Dark Side as Darth Vader. The split design portrays Anakin as a Jedi on one half and a Sith Lord on the other half, complete with red and blue elements representing his inner turmoil.
EXCLUSIVE COLLECTOR'S PIN FIT FOR THE CHOSEN ONE
Can't decide whether to follow the path of the Light or Dark? Choose both when you deck out your attire with this enamel pin. It also looks most impressive displayed next to your other Star Wars collectibles. Make your mark in this galaxy and the next with this officially licensed collector's pin inspired by the epic Star Wars saga. Limited edition of only 1,000 pieces.
Read All About It on Our Blog
Trending Geek