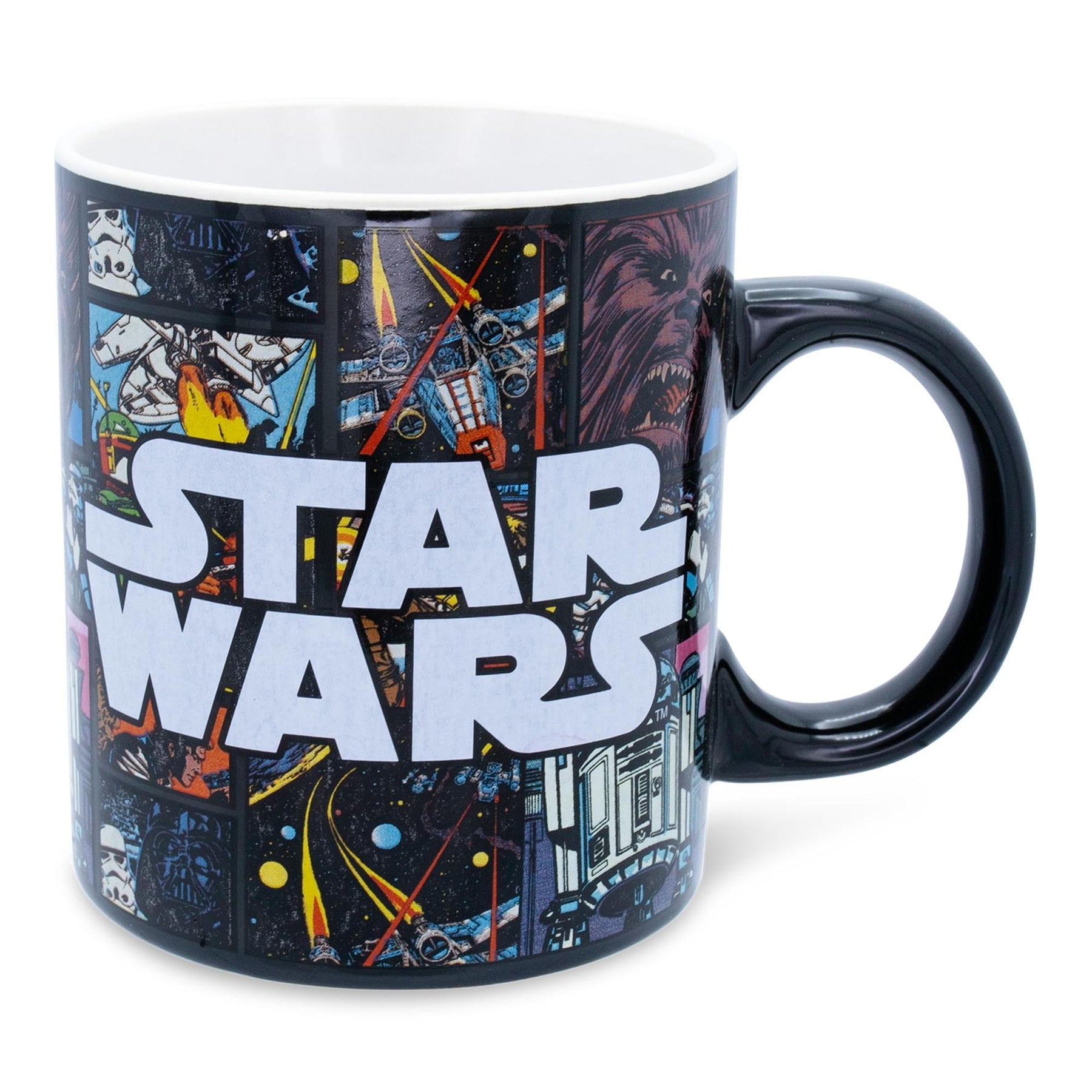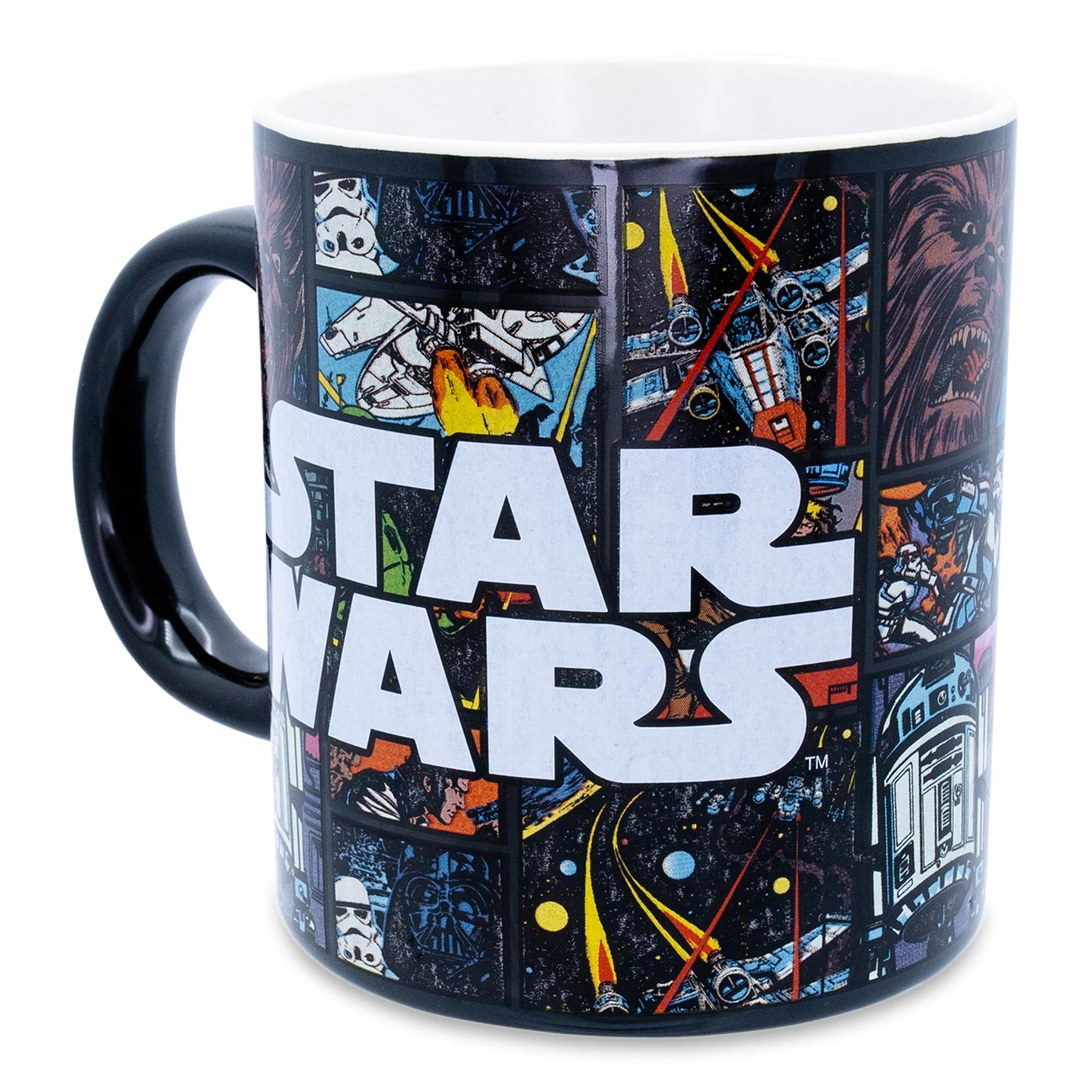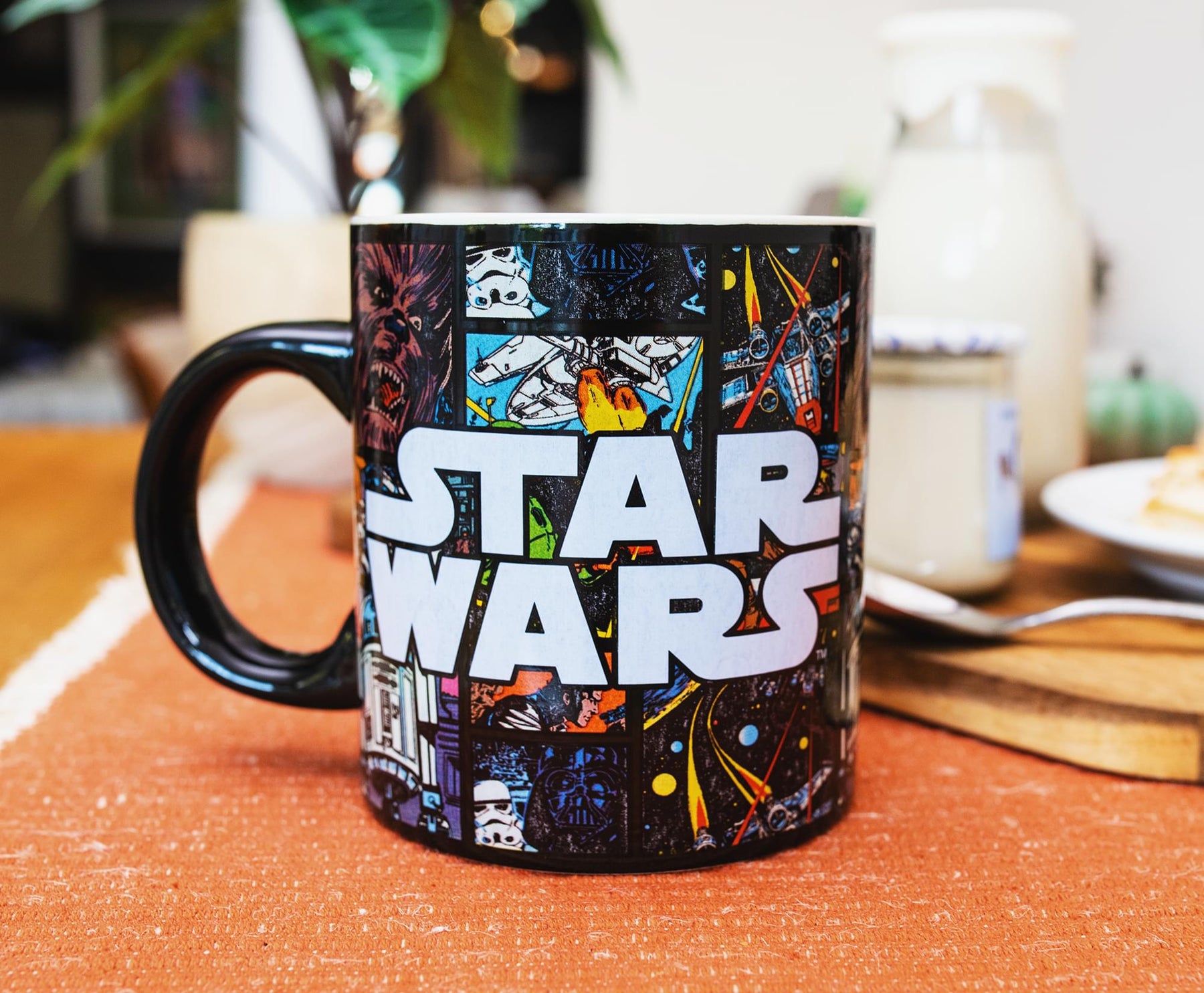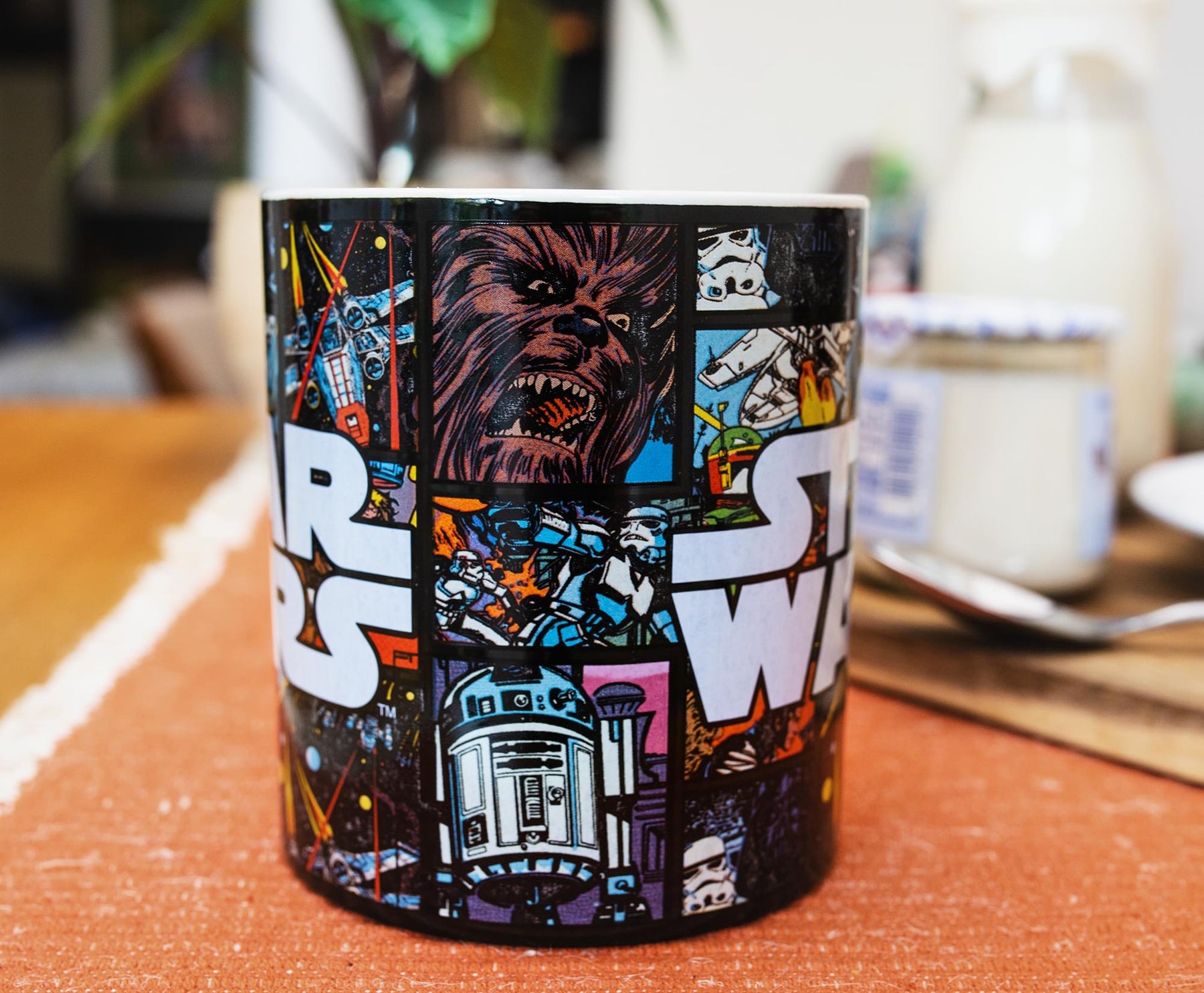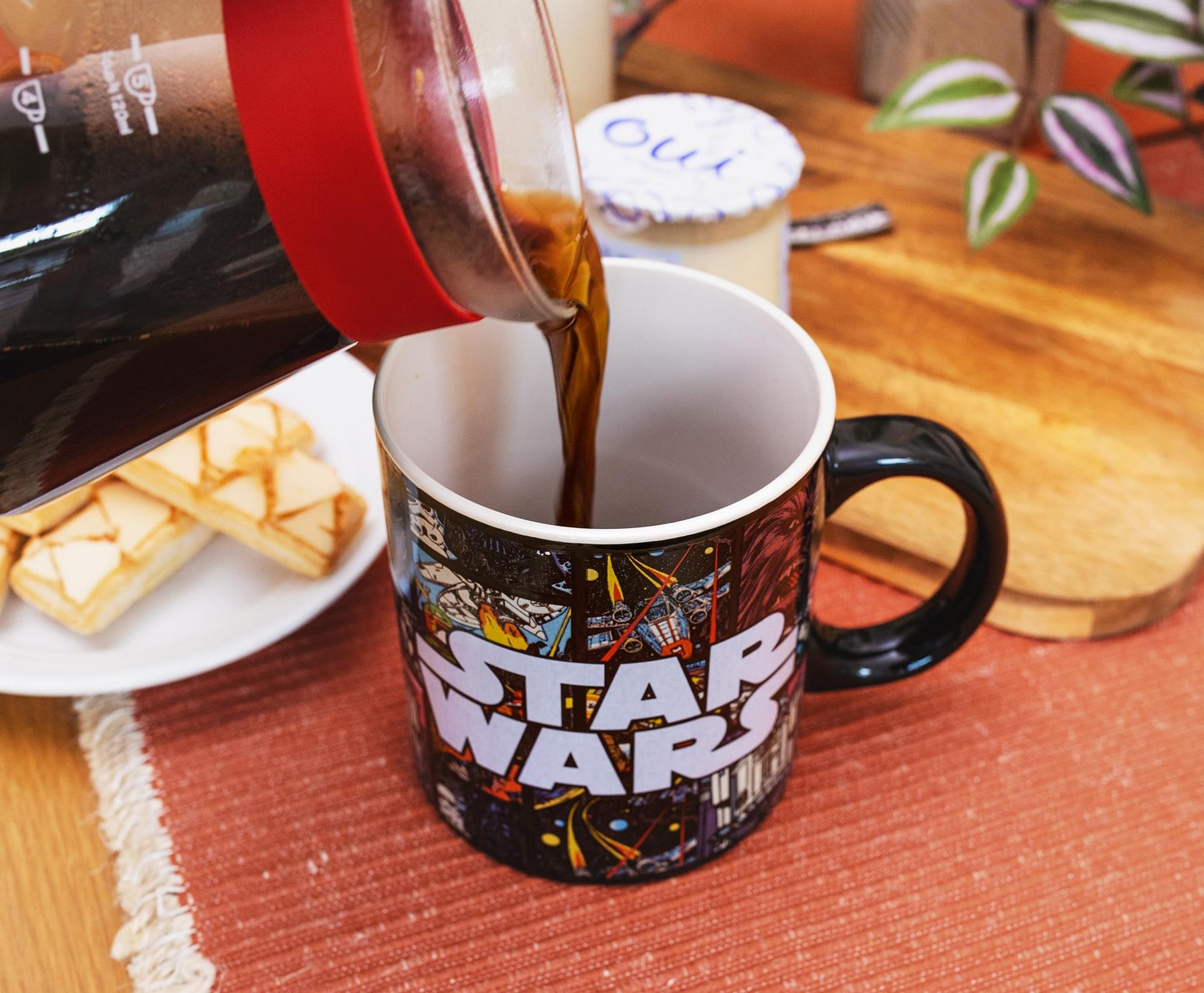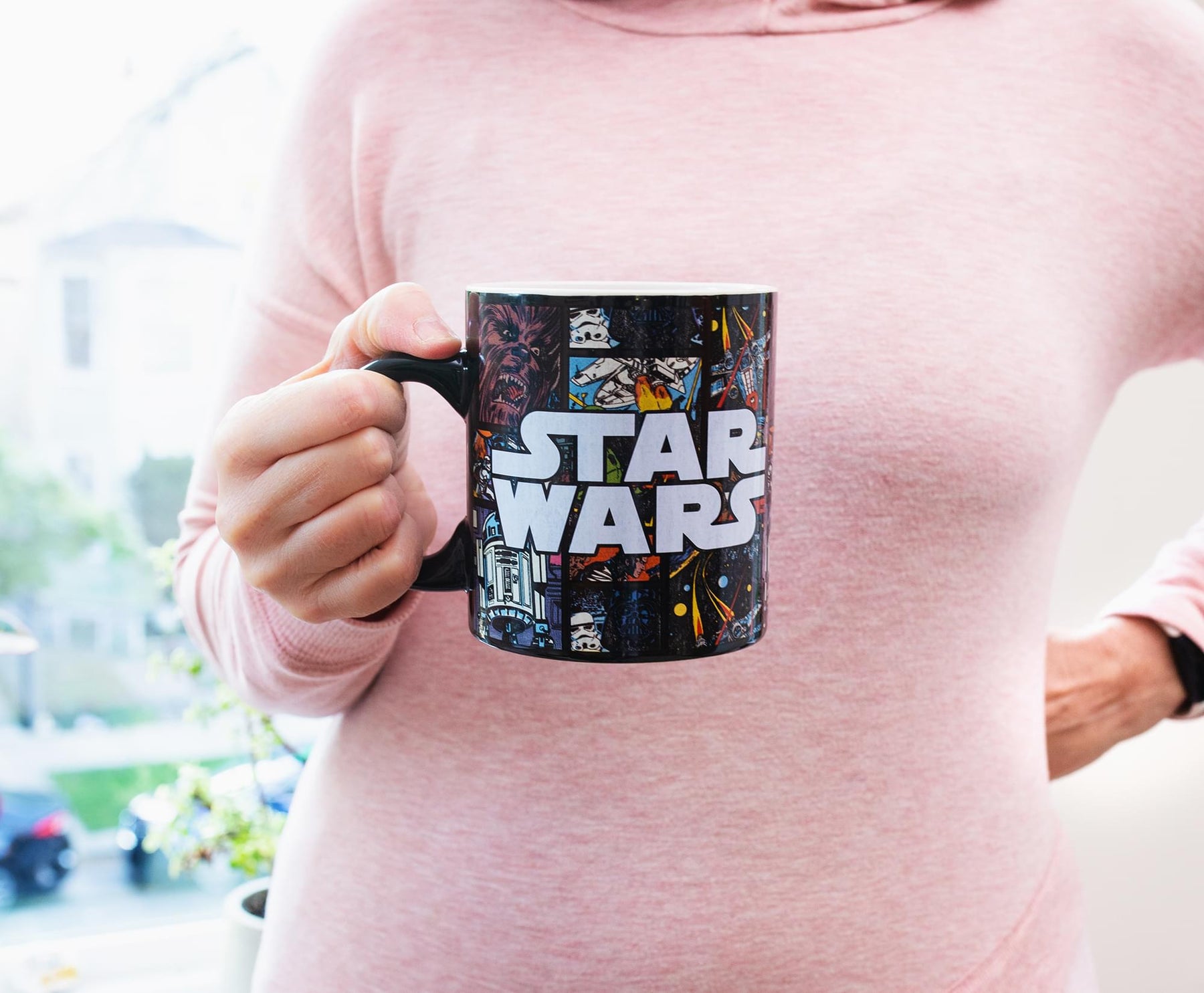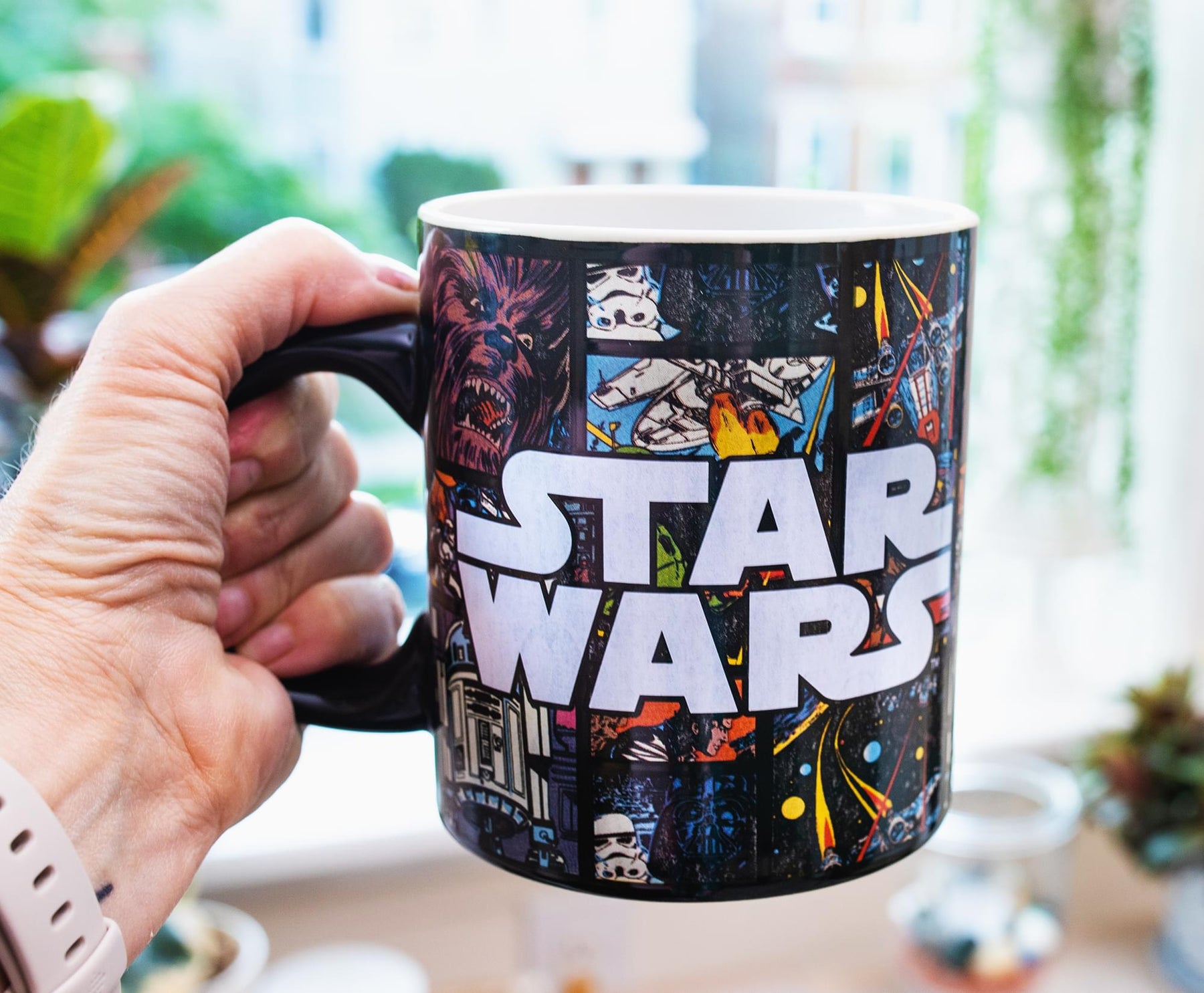 Star Wars Allover Comic Print Ceramic Mug | Holds 20 Ounces
THE EPIC SAGA CONTINUES: Your next big adventure awaits with this exclusive coffee mug from Star Wars. Every sip of freshly brewed caf will transport you to a galaxy of brave Rebels and formidable Dark Siders.
A GALAXY OF EXCITEMENT: Watch the epic space opera unfold with this cup that has vintage appeal. Emblazoned with a comic book panel that takes you through a classic adventure of the Rebellion vs. the Empire.
OUT OF THIS WORLD: Grab a drink at your local cantina or brew up something from your quarters with this cup. Generously holds 20 ounces of your favorite beverage of choice that can be enjoyed steamy or cool.
A PLANETSIDE DELICACY: This BPA-free ceramic mug is made for all your most daring missions as a Rebel leader or Imperial sympathizer. For the best care, hand-wash only. Not suitable for dishwasher or microwave.
OFFICIAL STAR WARS COLLECTIBLE: All the fun of a faraway galaxy has never been closer than this officially licensed Star Wars coffee mug. Perfect for navigating your way through the ups and downs of a chaotic galaxy.
DISCOVER A GALAXY OF ADVENTURE
The endless battle of Light Side vs. Dark Side continues. Tag along on all the excitement with this exclusive Star Wars coffee mug.
The age-old story of good vs. evil plays out on the panel design, as the Rebellion clashes with the Empire in a harrowing adventure that looks straight out of a comic book. Familiar faces like Darth Vader and Chewbacca can be seen amidst all the action of X-Wings and TIE fighters flying into battle. The iconic Star Wars logo appears at the forefront of the space epic.
DRINKWARE OF INTERGALACTIC PROPORTIONS
Every day will feel like a new adventure with your hands wrapped around this BPA-free ceramic mug — like holding a piece of a far-off galaxy in your corner of the world. Make your way across the stars with officially licensed drinkware from Star Wars.
CARE INSTRUCTIONS
Hand-wash only
Not dishwasher safe
Not microwave safe
Read All About It on Our Blog
Trending Geek