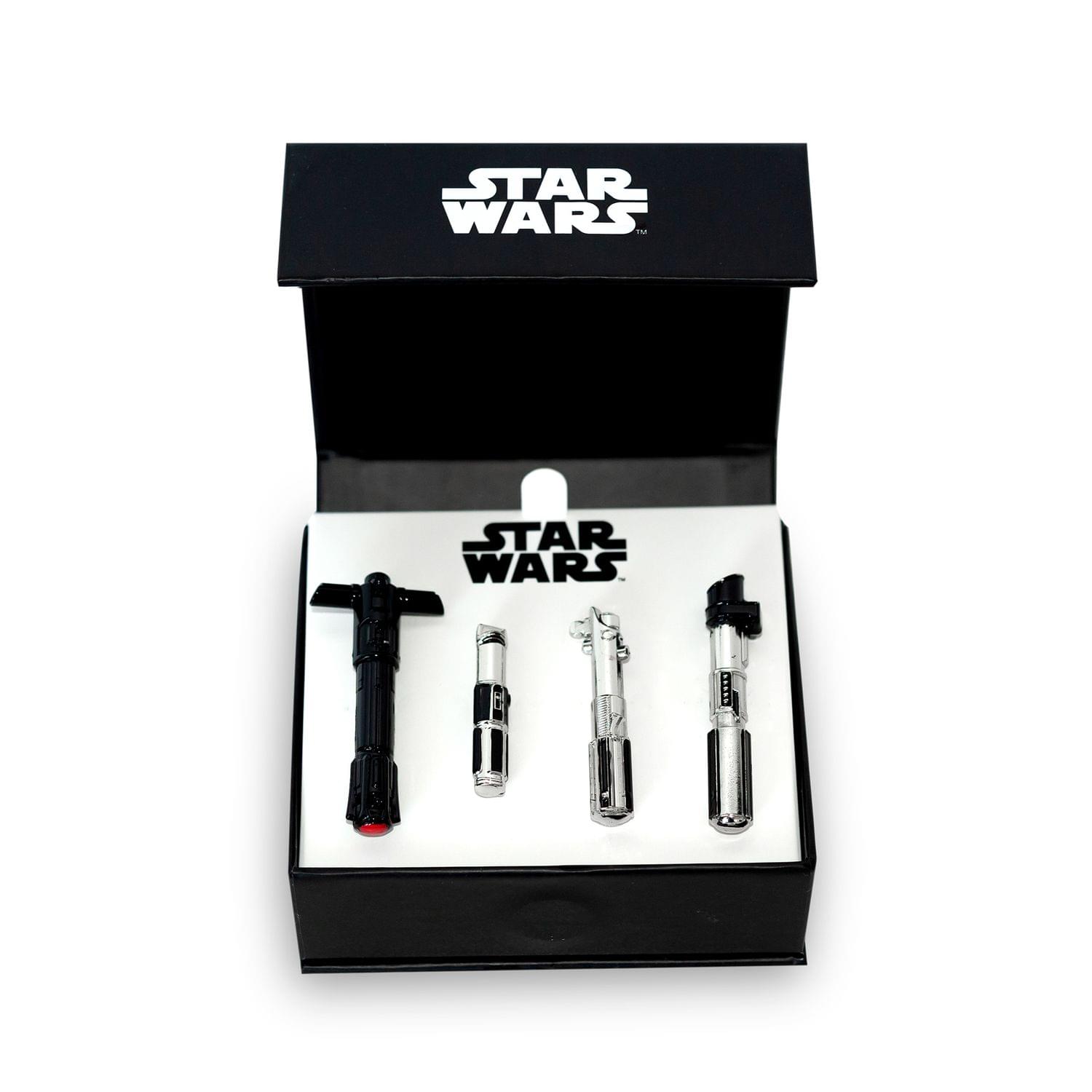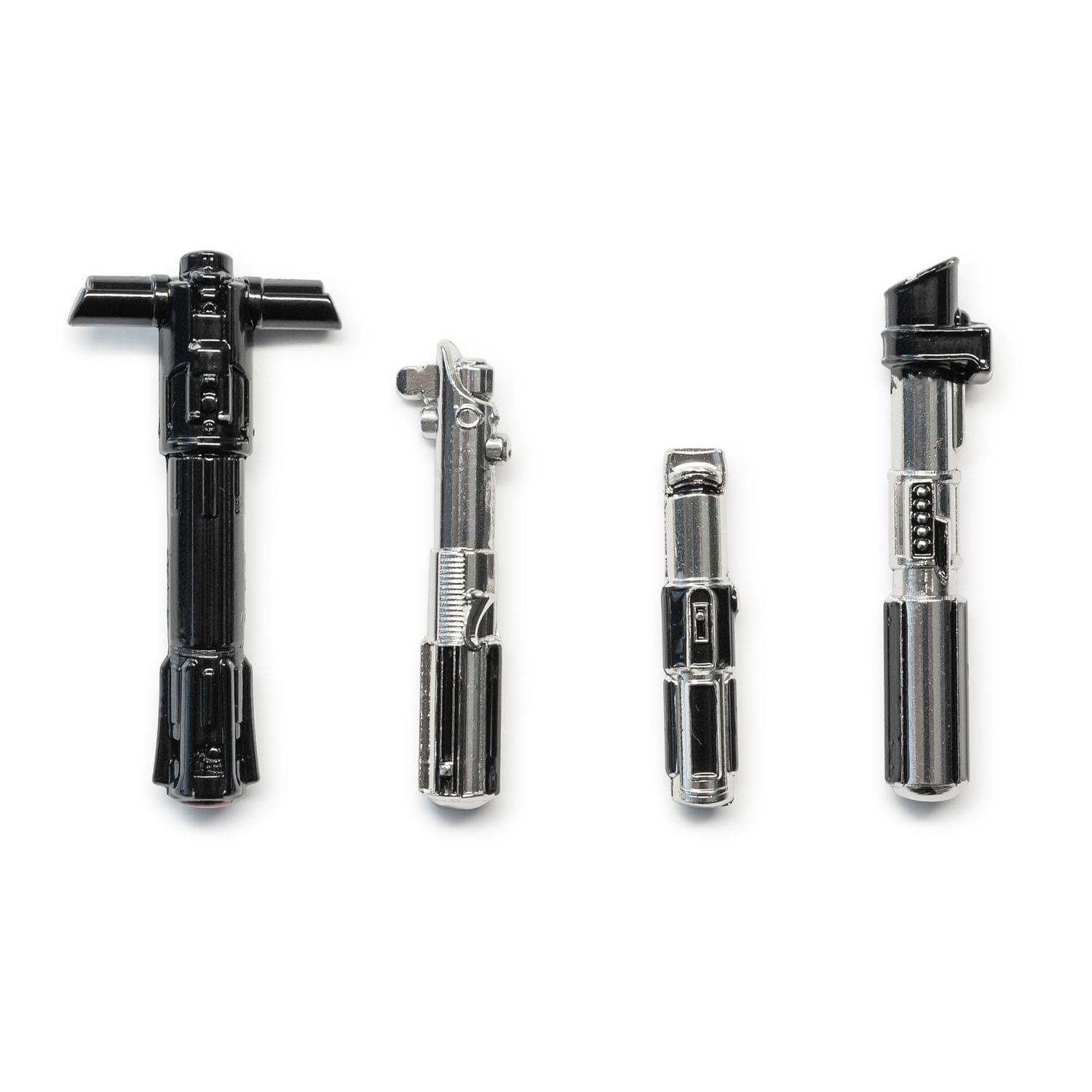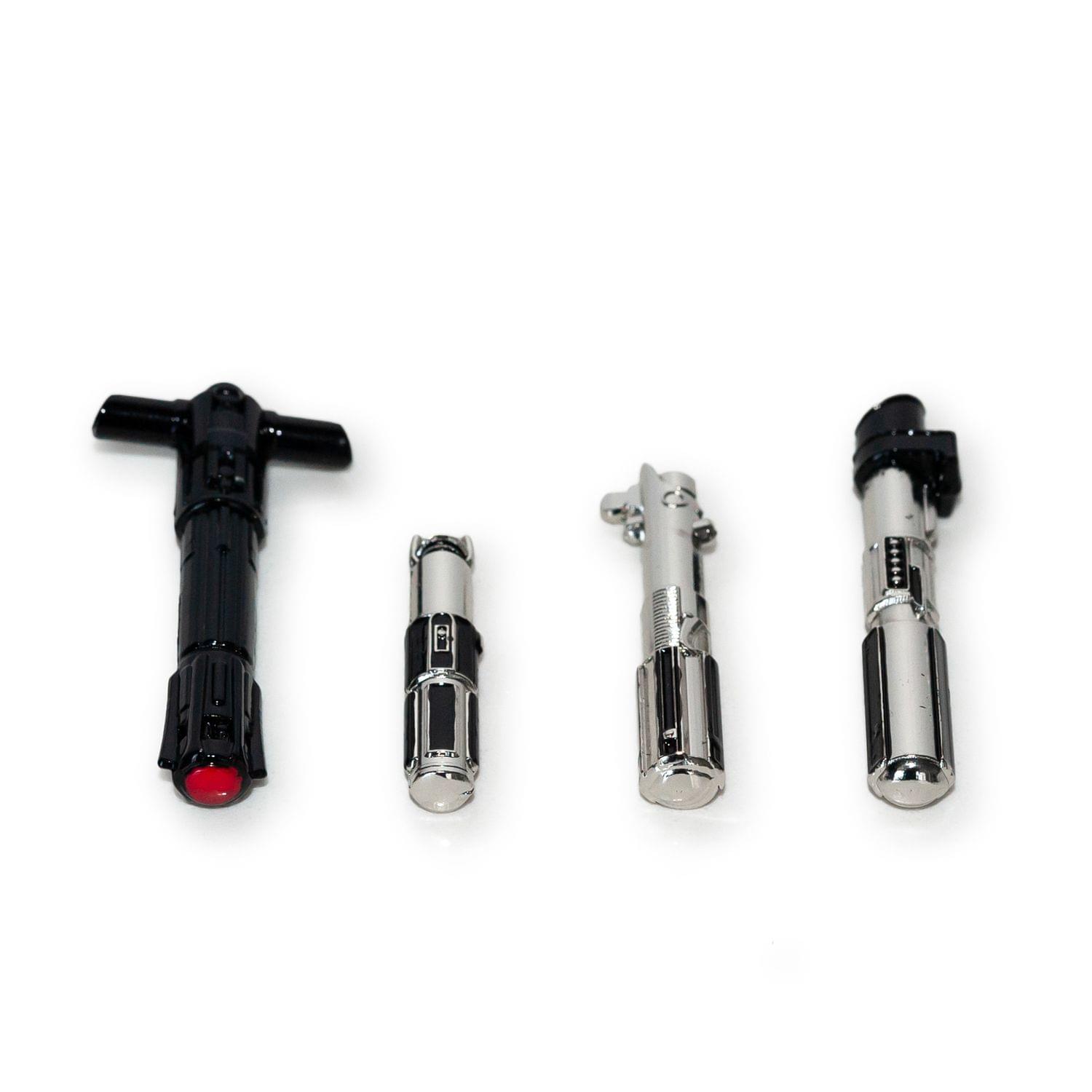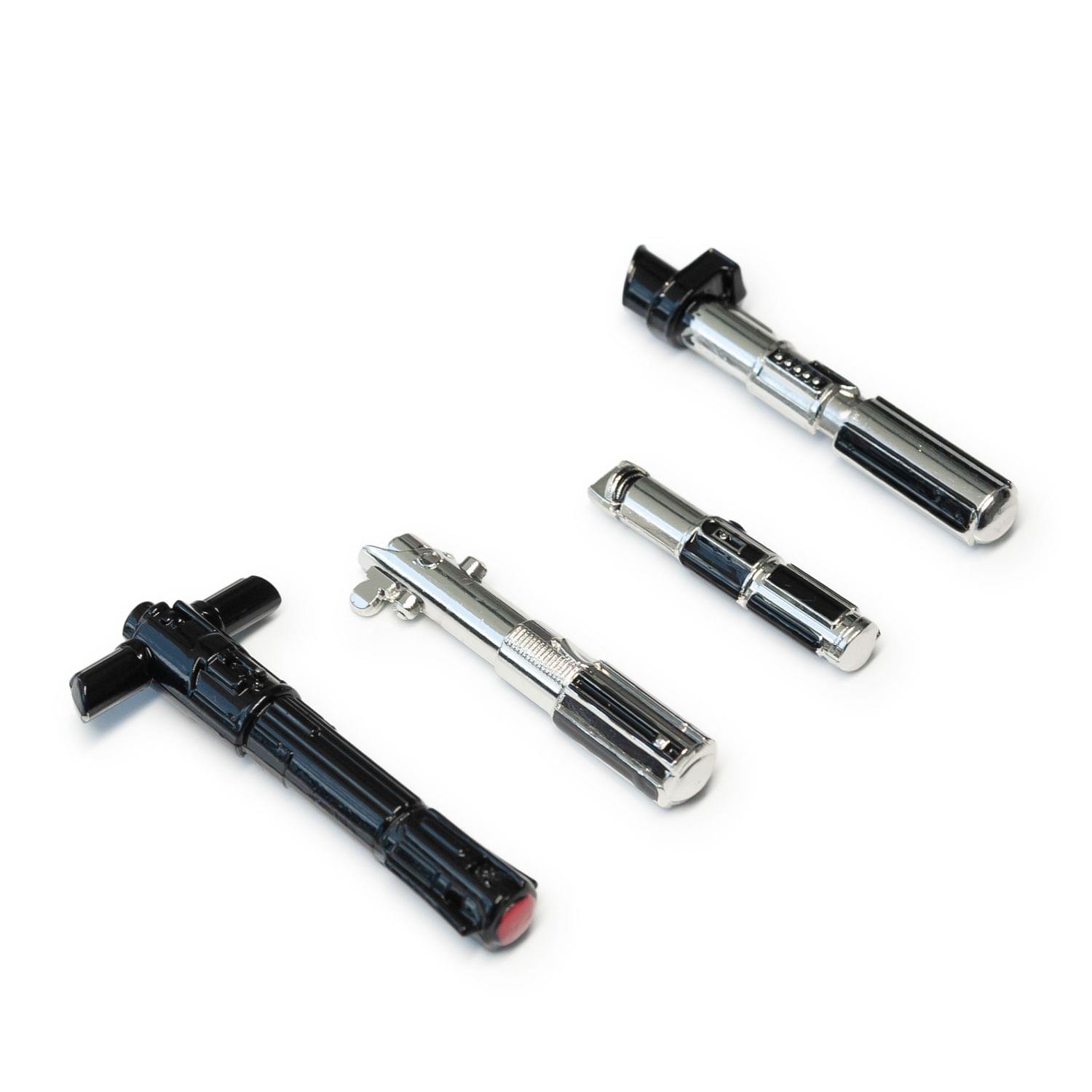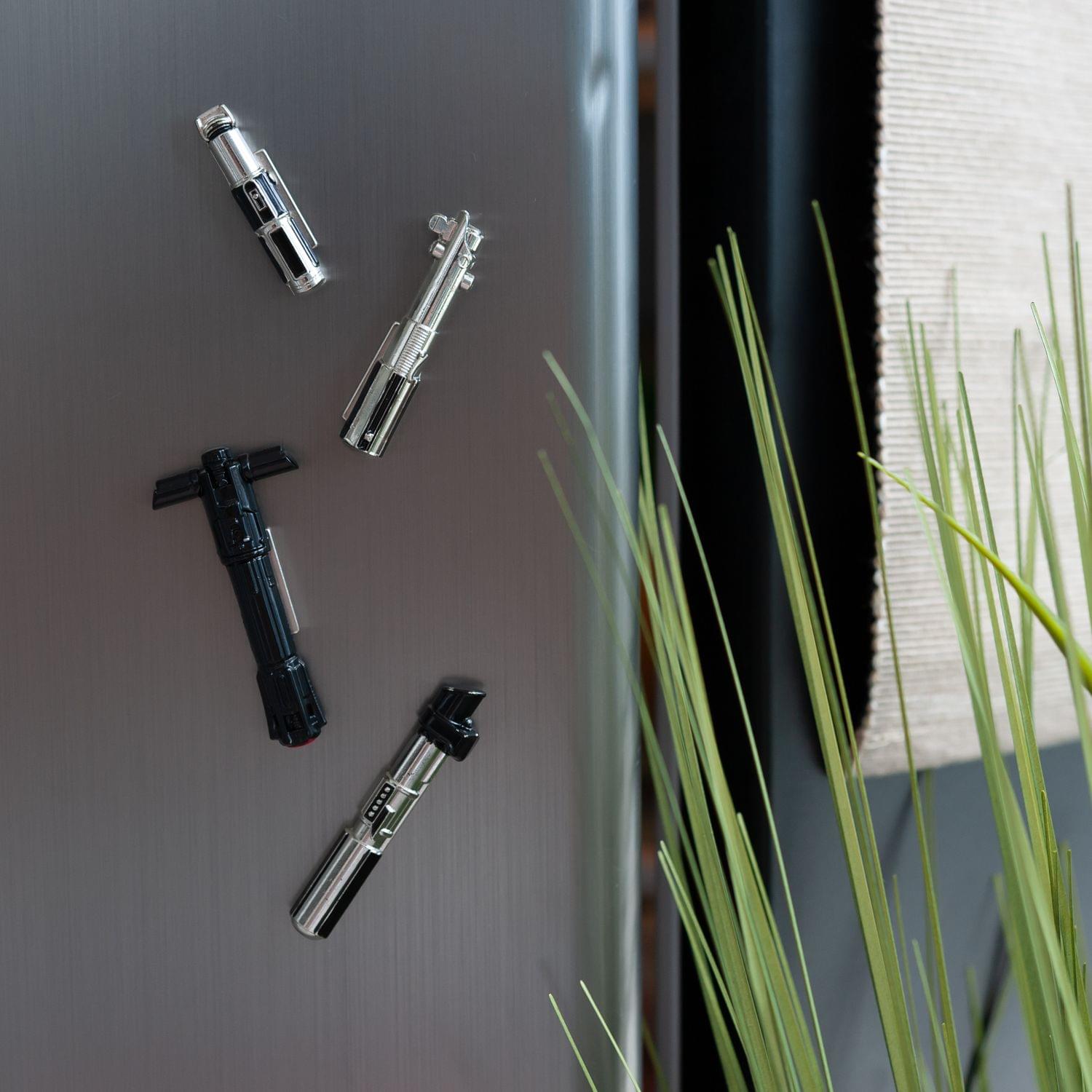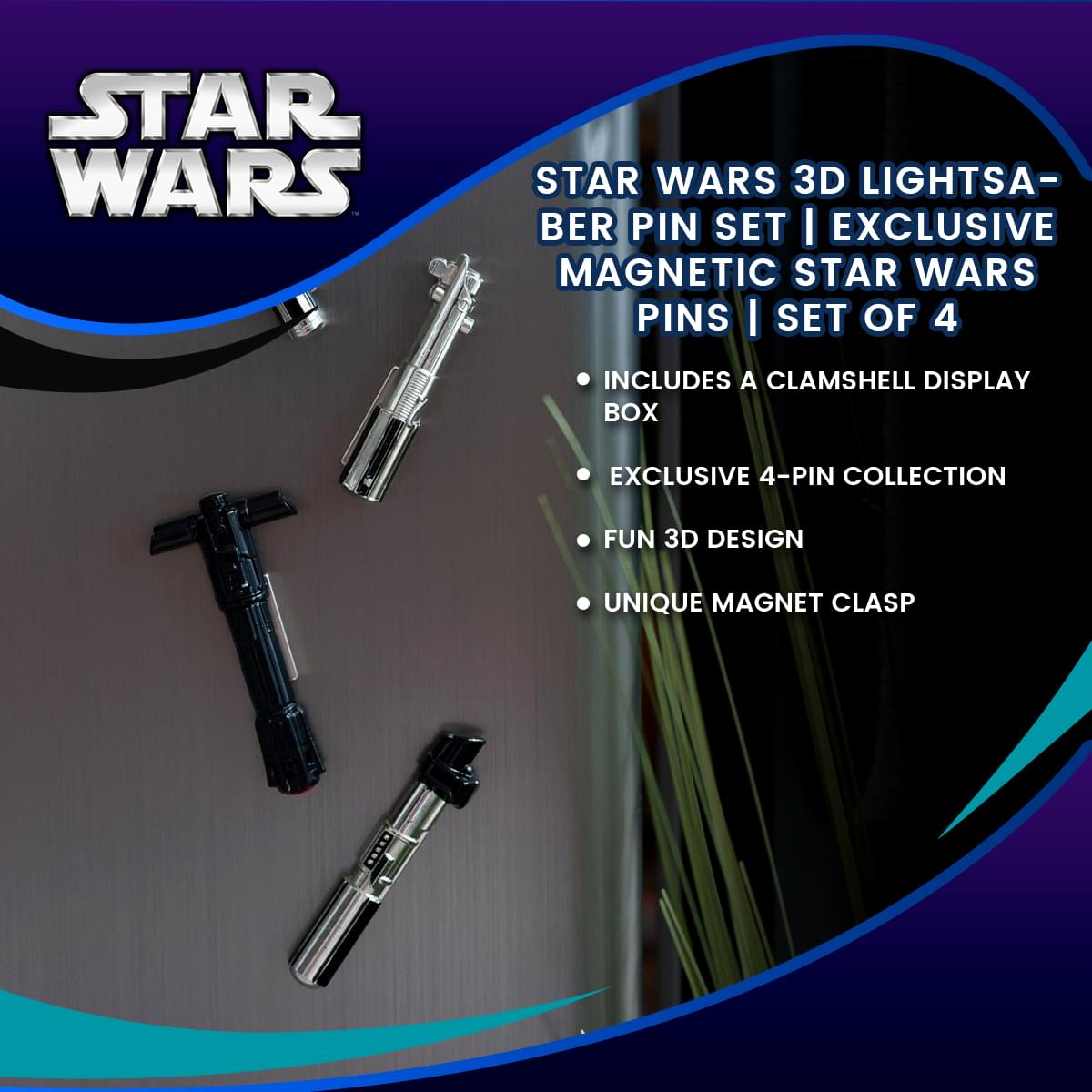 Star Wars 3D Lightsaber Pin Set | Exclusive Magnetic Star Wars Pins | Set of 4
BALANCE THE FORCE: This Star Wars pin set comes with 4 unique lightsabers. Yoda and Luke bring a positive balance to the force while Darth Vader & Kylo Ren represent the dark side. Choose your lightsaber wisely.
SMALL & DISCRETE: Ranging from 1.5 inches to 2 inches tall, these 3D lightsaber pins are the perfect accessory for your lapel, jacket, or Star Wars costumes!
UNIQUE DESIGN: Each lightsaber pin is designed to have a magnetic clasp rather than a traditional butterfly clasp. Simply remove the magnet, place the Star Wars accessory on your clothes, and secure again with the magnet!
COLLECTOR QUALITY: There is no better way to showcase your collection than when it comes packaged with a bit of flare! These lightsaber pins are shipped in a collectible clamshell Star Wars case!
EXCLUSIVE & RARE: Originally released for A Star Wars Celebration: 2019, this lightsaber pin collection is truly a rare find. Complete your collection of unique Star Wars memorabilia with these officially licensed pins!
BRING BALANCE AND ORDER TO THE FORCE 
This remarkable Star Wars pin collection features four lightsabers from the sagas most epic characters! Bringing balance and peace to the force, Yoda and Luke Skywalker lend their lightsabers to this collection. Yoda's, being the smallest of the four, is still loaded with plenty of details for Star Wars fans. At the opposite end of the spectrum, Darth Vader and Kylo Ren lend their weapons to the collection as well. Darth Vader's lightsaber has been an iconic part of the franchise since the beginning. Kylo Ren's lightsaber proved to appear menacing and unique to the series during its episode 7 debut. Whichever blade you choose to sport, do so wisely as to bring balance and order to the galaxy.
EXCLUSIVE 3D 4-PIN COLLECTION
Officially licensed and ready to rock your Star Wars collection, this 4-piece pin collection is a Star Wars MUST HAVE. Exclusively released at the 2019 A Star Wars Celebration Event, the lightsaber pin set is a rare and limited collection! Each pin sports marvelous details and an allegiance to your Star Wars favorites. Any Star Wars fan would love this pin set as a gift for their myriad of Star Wars gems. Pick your set up before they're gone!