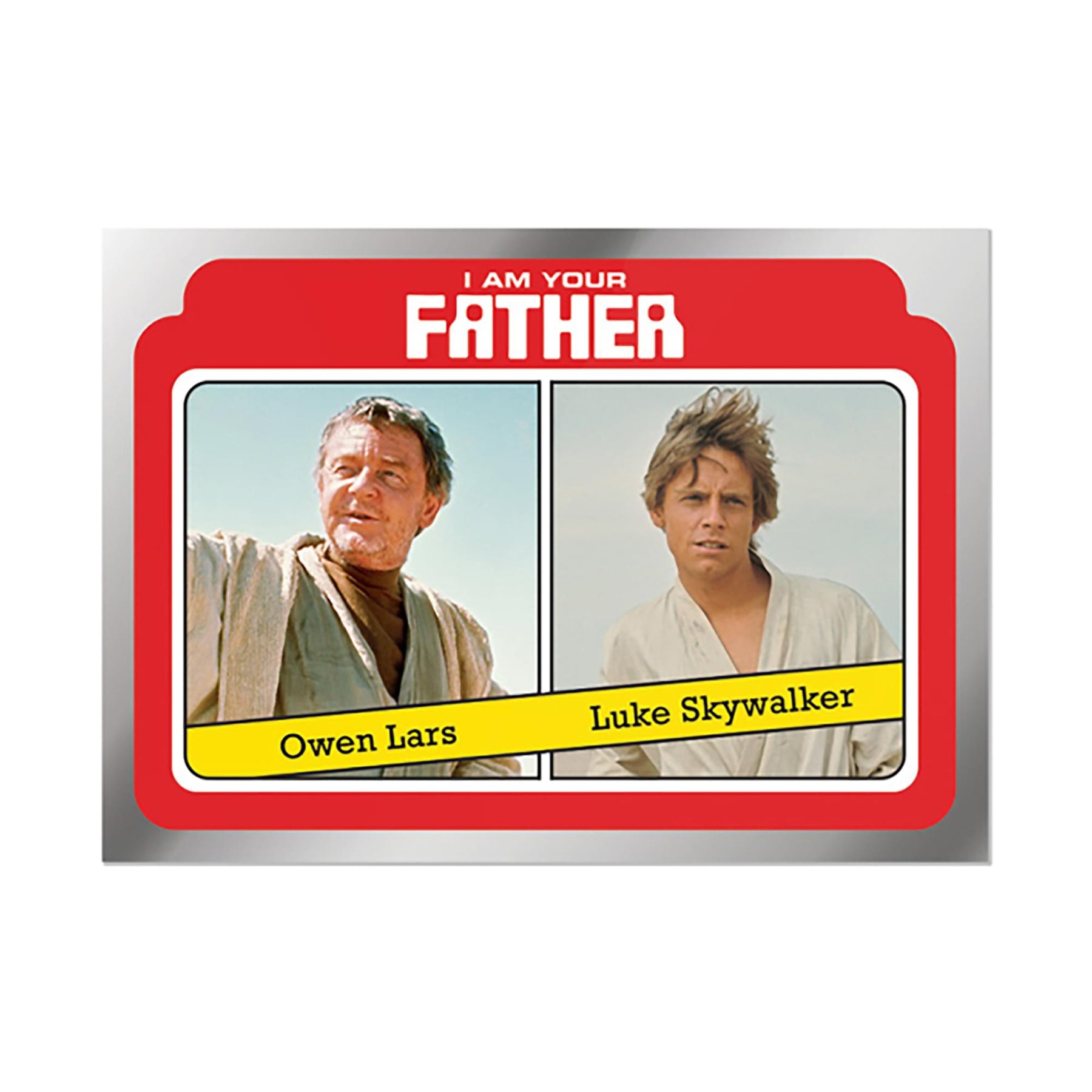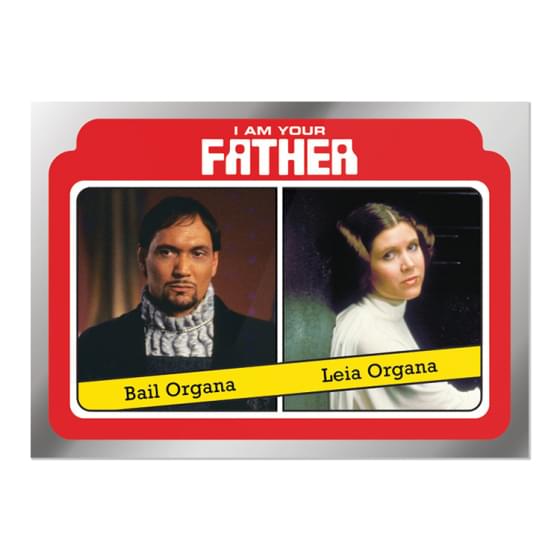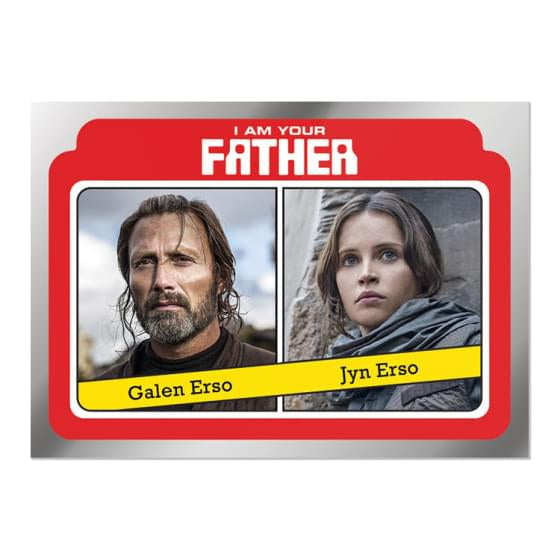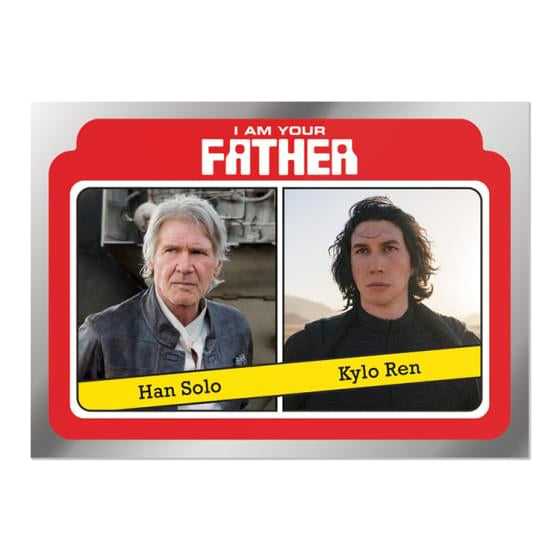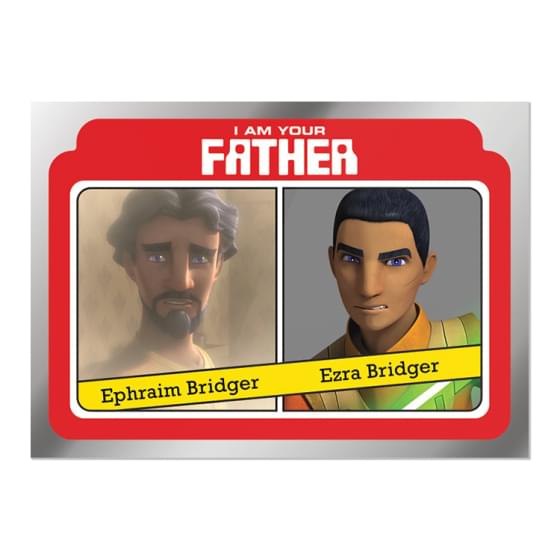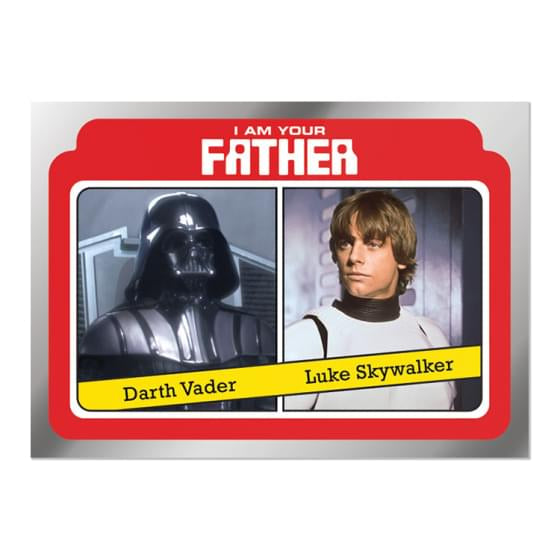 Star Wars 2021 Topps I Am Your Fathers Day Trading Card Set | 10 Cards
TOPPS X STAR WARS: This Fathers Day, Topps & Star Wars have teamed up to create a set highlighting galactic fathers and their kids.
INCLUDES: Each pack contains (10) 2.5" x 3.5" trading cards.
CARDS INCLUDE: The Mandalorian / Grogu, Darth Vader / Luke Skywalker, Anakin Skywalker / Leia Organa, Ephraim Bridger / Ezra Bridger, Han Solo / Kylo Ren, Galen Erso / Jyn Erso, Bail Organa / Leia Organa, Owen Lars / Luke Skywalker, Cham Syndulla / Hera Syndulla, and Jango Fett / Boba Fett
GREAT GIFT IDEA: Add this Topps trading card set to your personal collection, or gift it to the Star Wars fan in your life.
The Topps Company, Inc. is an American company that manufactures chewing gum, candy, and collectibles. Based in New York City, Topps is best known as a leading producer of American football, baseball, basketball, ice hockey, soccer, and other sports and non-sports themed trading cards. It is currently the only baseball card manufacturer with a contract with Major League Baseball.