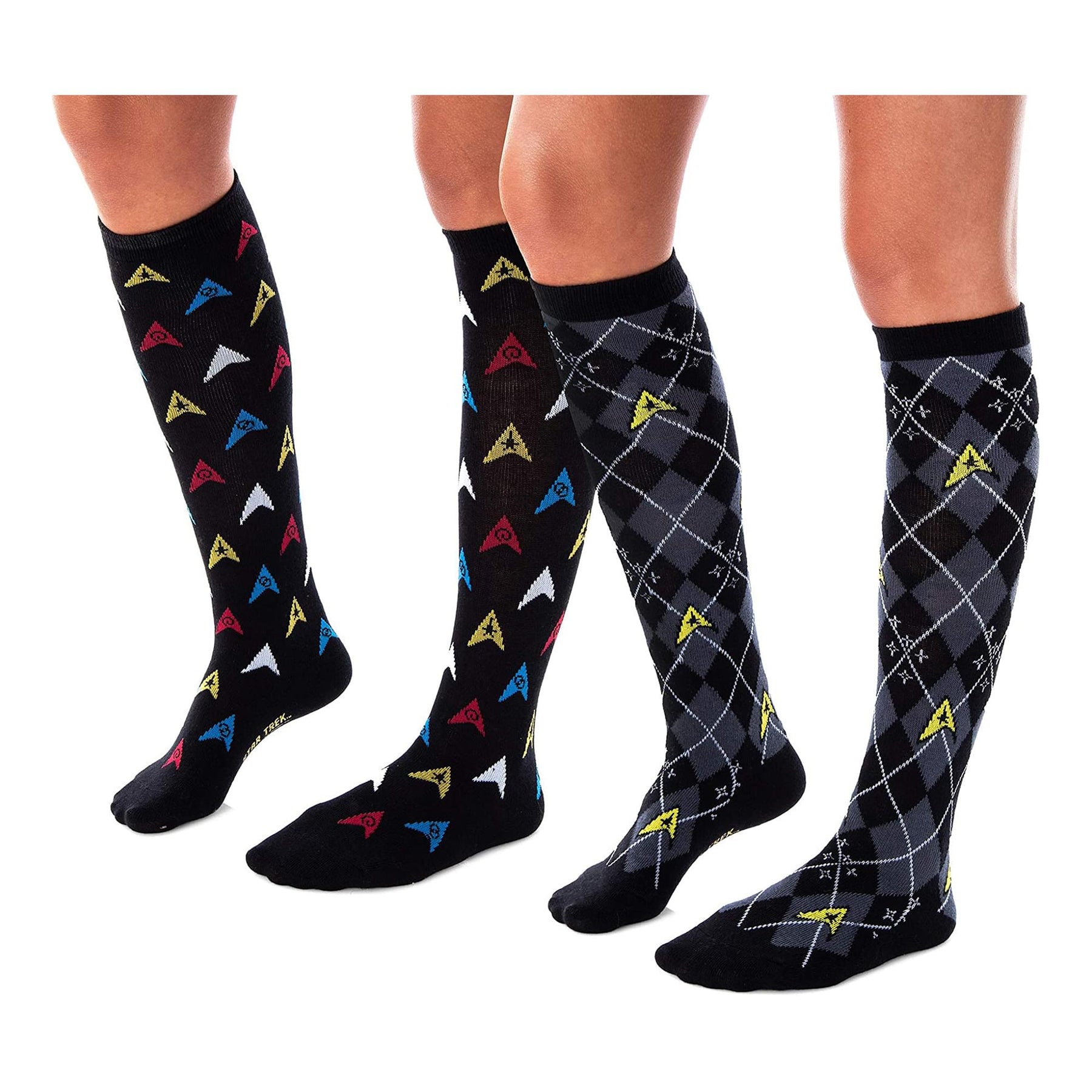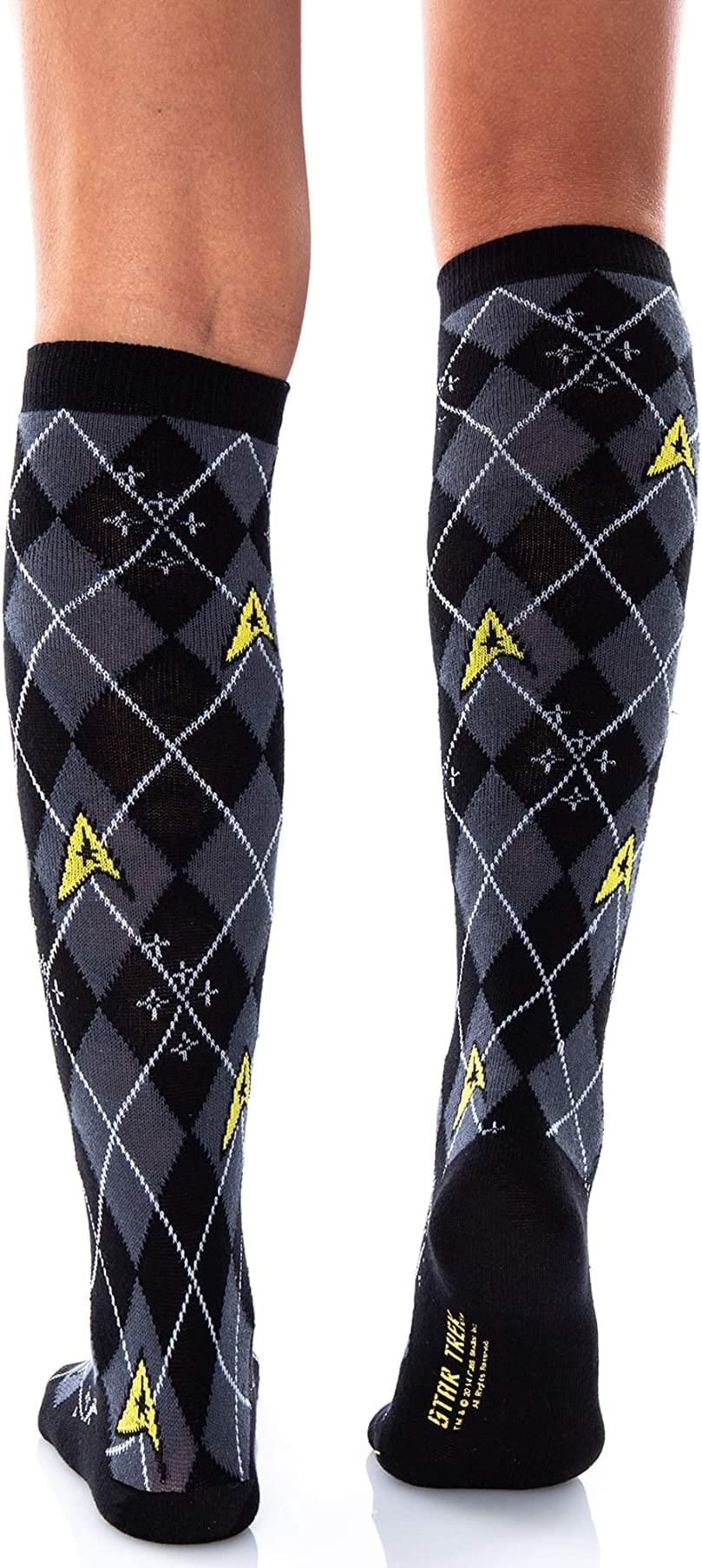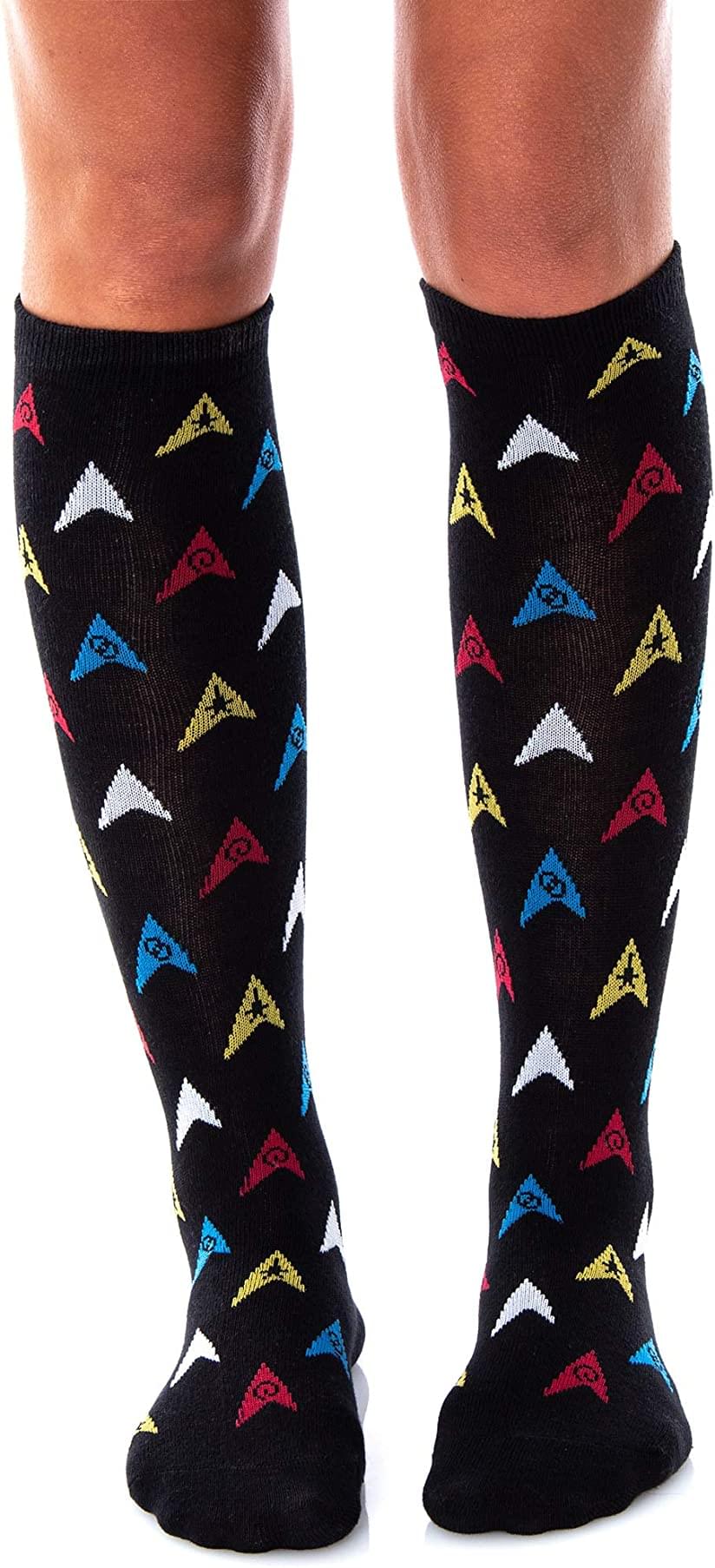 Star Trek Womens Argyle and Trexel Badges Knee High Socks | 2 Pairs
FUTURE FASHION: 2 pairs of Star Trek Knee High Socks. One pair features a pattern of various Starfleet division badges, while the other features argyle with the command badge and a starfield.
SOCK SIZE: 9-11 U.S. Ladies' (fits a big kid or man wearing U.S. shoe size 4 1/2 - 7 1/2 or a woman wearing U.S. shoe size 5 1/2 - 9 1/2)
COMFY FIT: 60% combed cotton / 30% polyester / 10% spandex. Machine wash cold. Hang to dry.
GREAT GIFT IDEA: Purchase these socks for yourself or for the Trekkie in your life!
The method of fabrication of them has evolved, but socks themselves haven't changed much over the past 2000 years, so we see no reason they should be vastly different several hundred years into the future. Of course, Star Trek characters wouldn't wear self-referential socks. Well, Kirk might. This set of 2 pairs of knee-high socks is ready to welcome your feet aboard. Officially-licensed Star Trek merchandise, one features a pattern made from various Starfleet division badges and the other is an argyle made with the command badge. If they inspire your feet to seek out new life and new civilizations, don't say we didn't warn you.