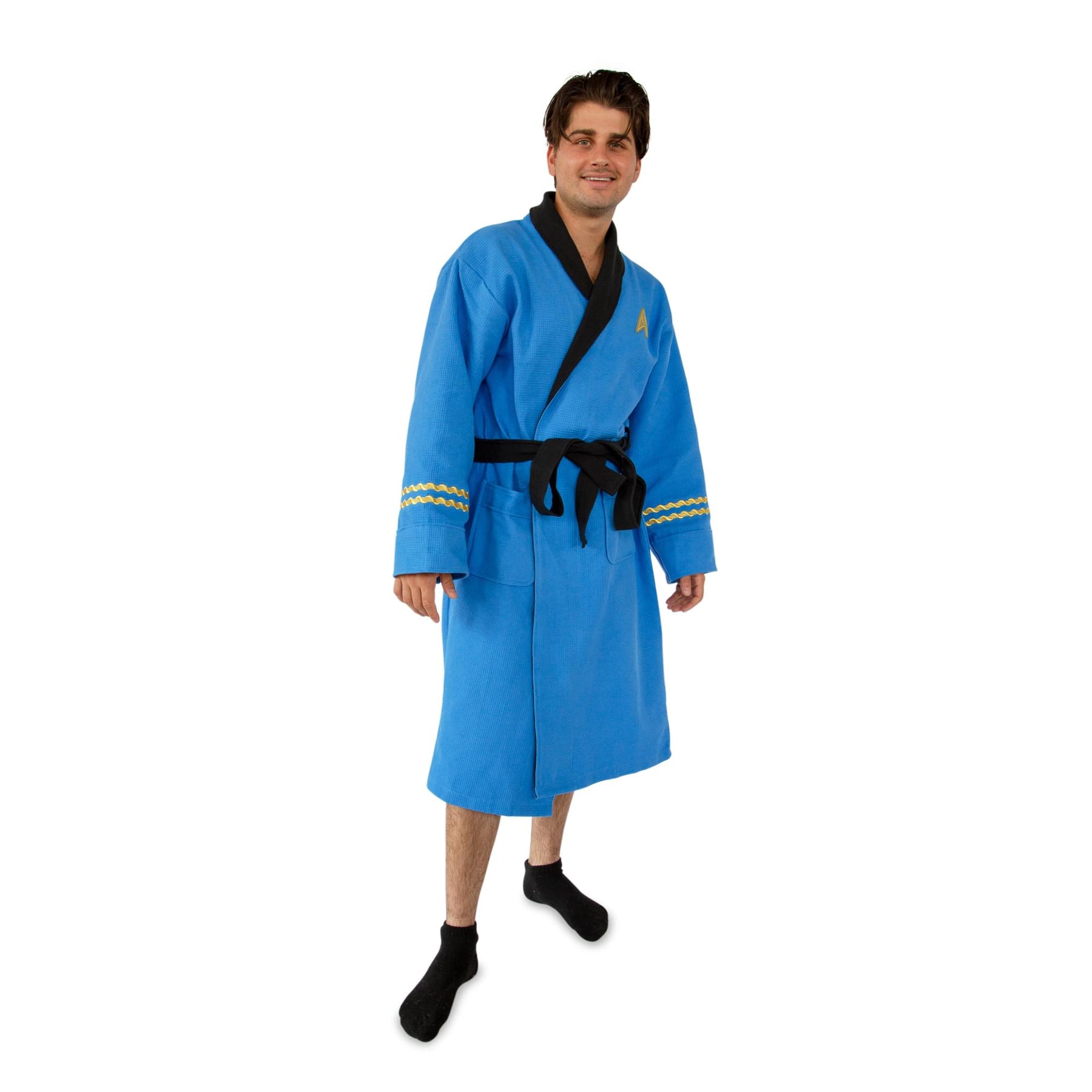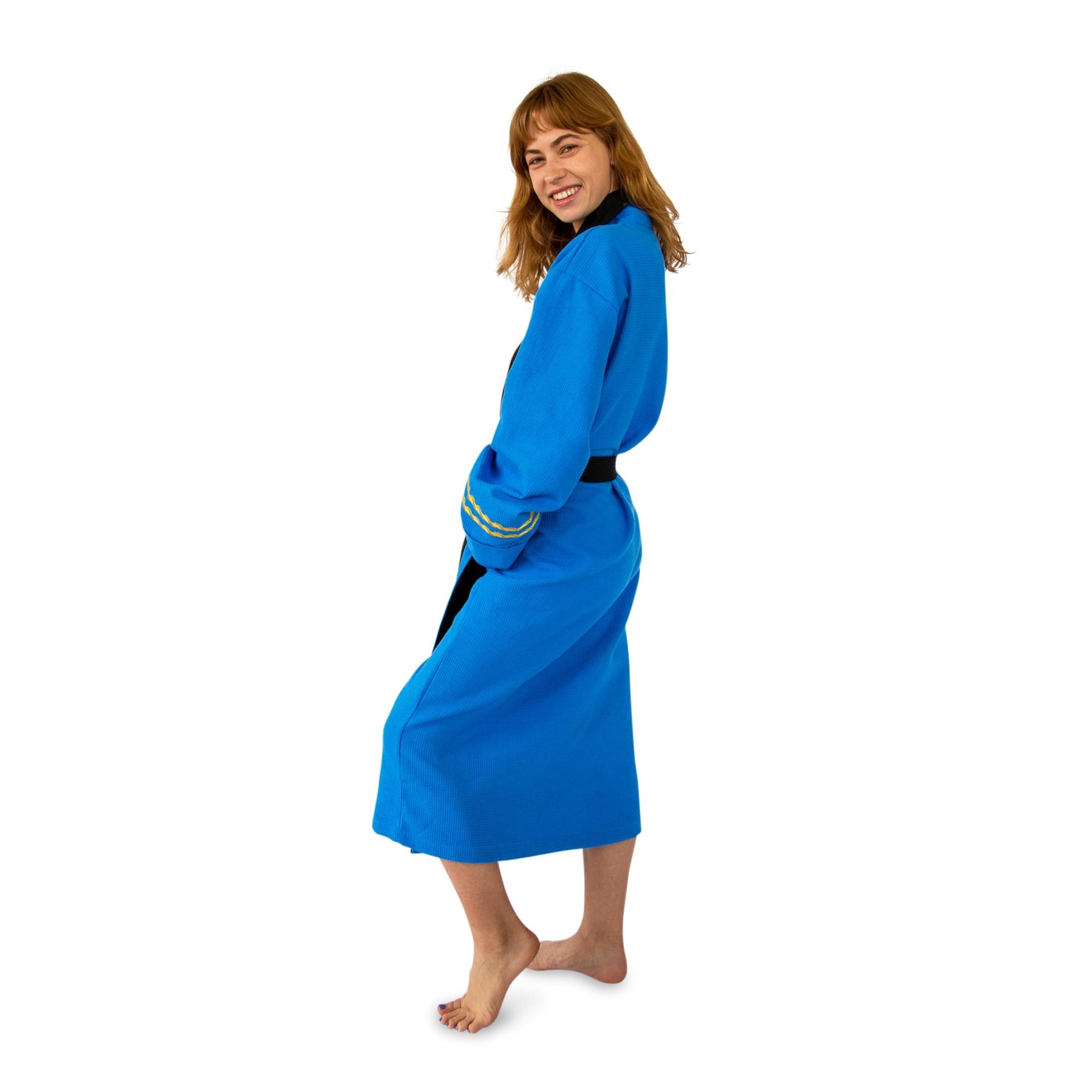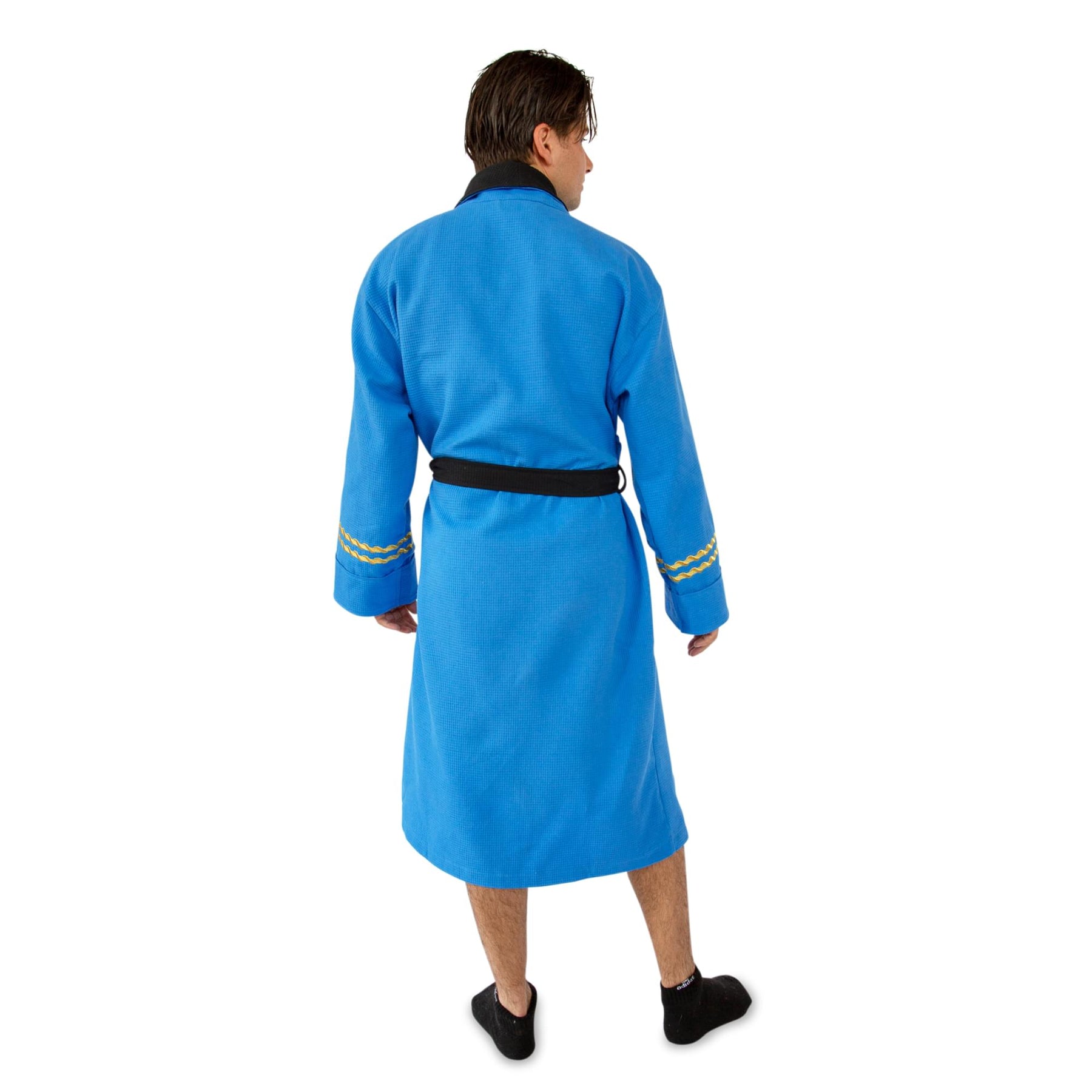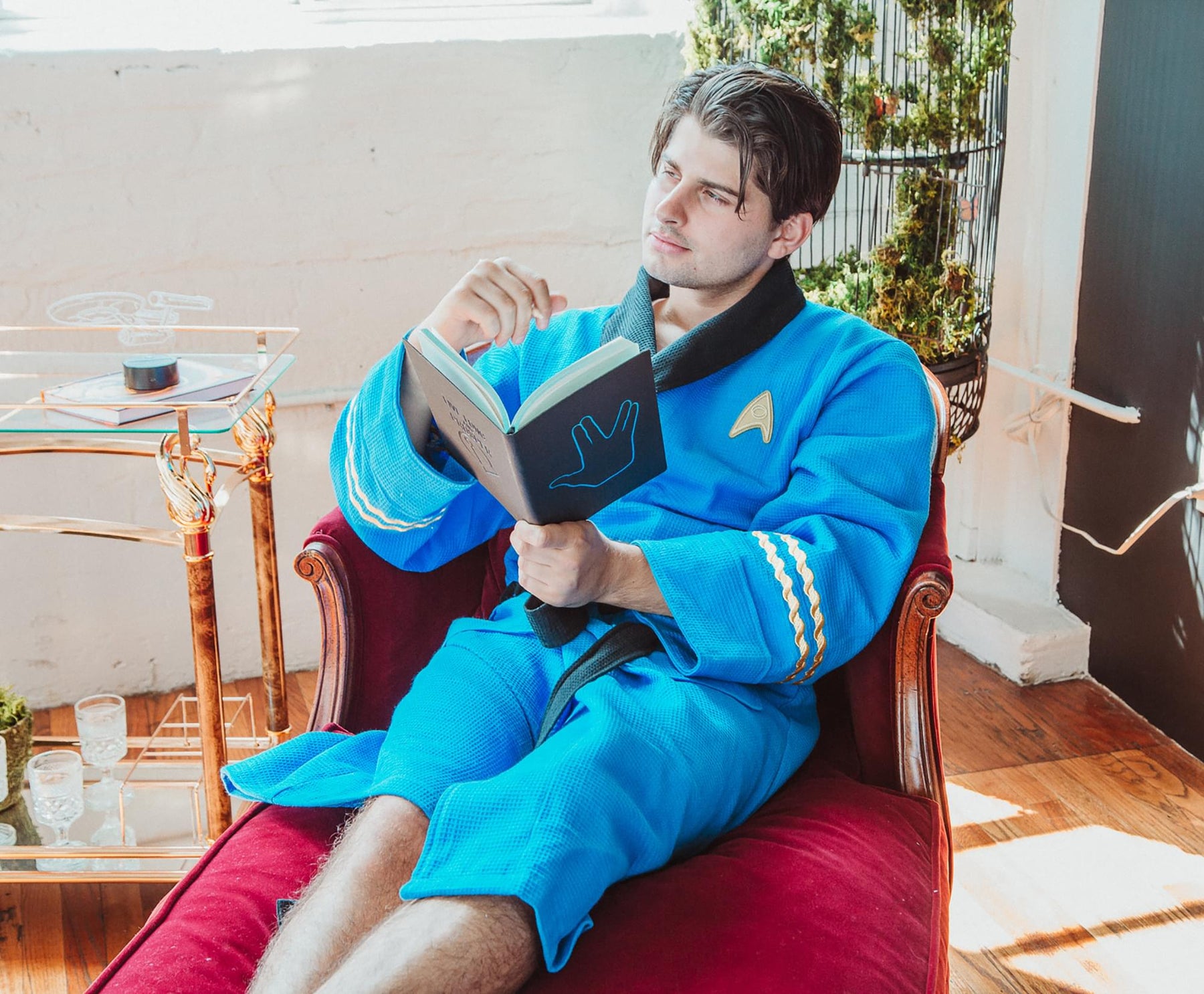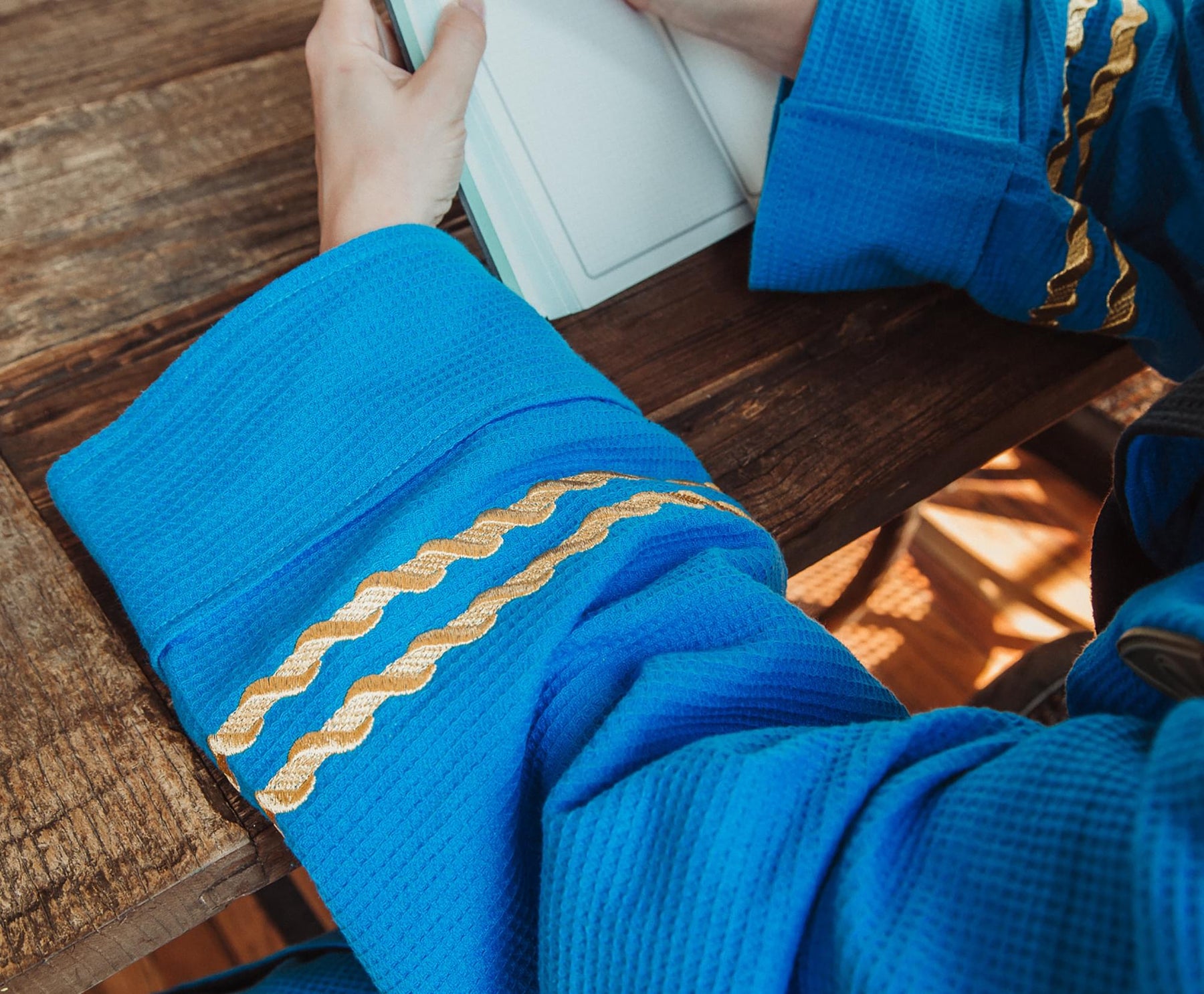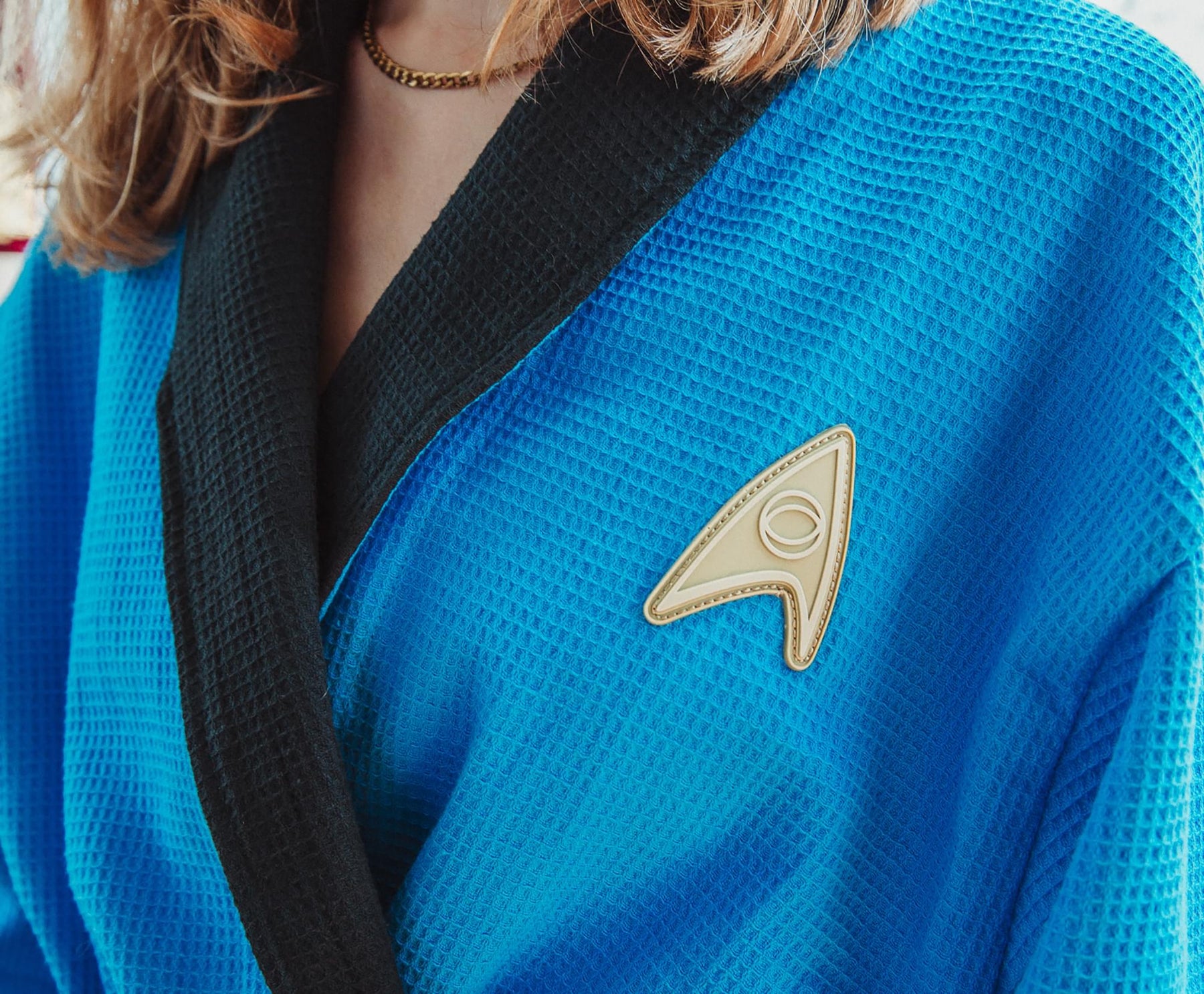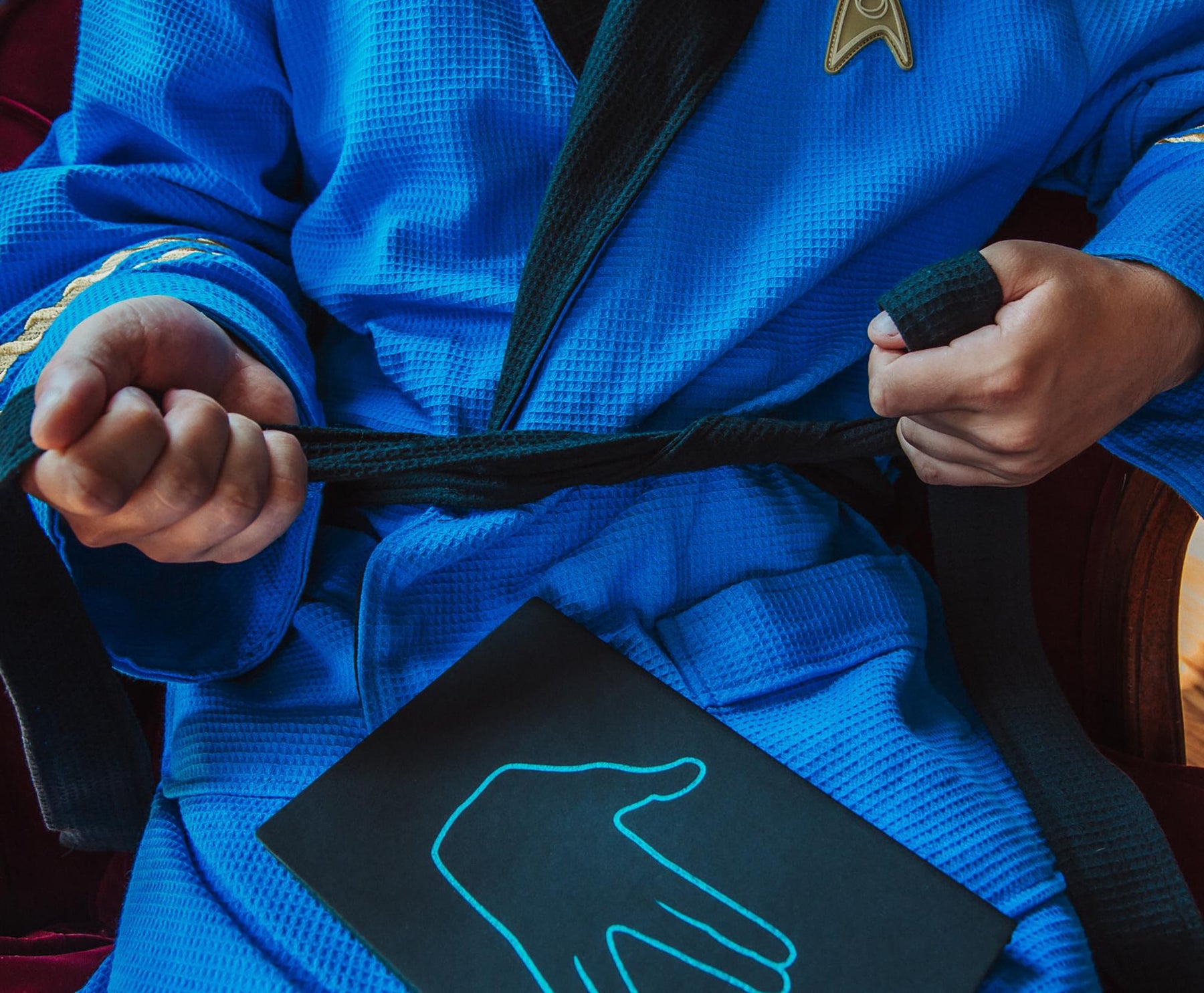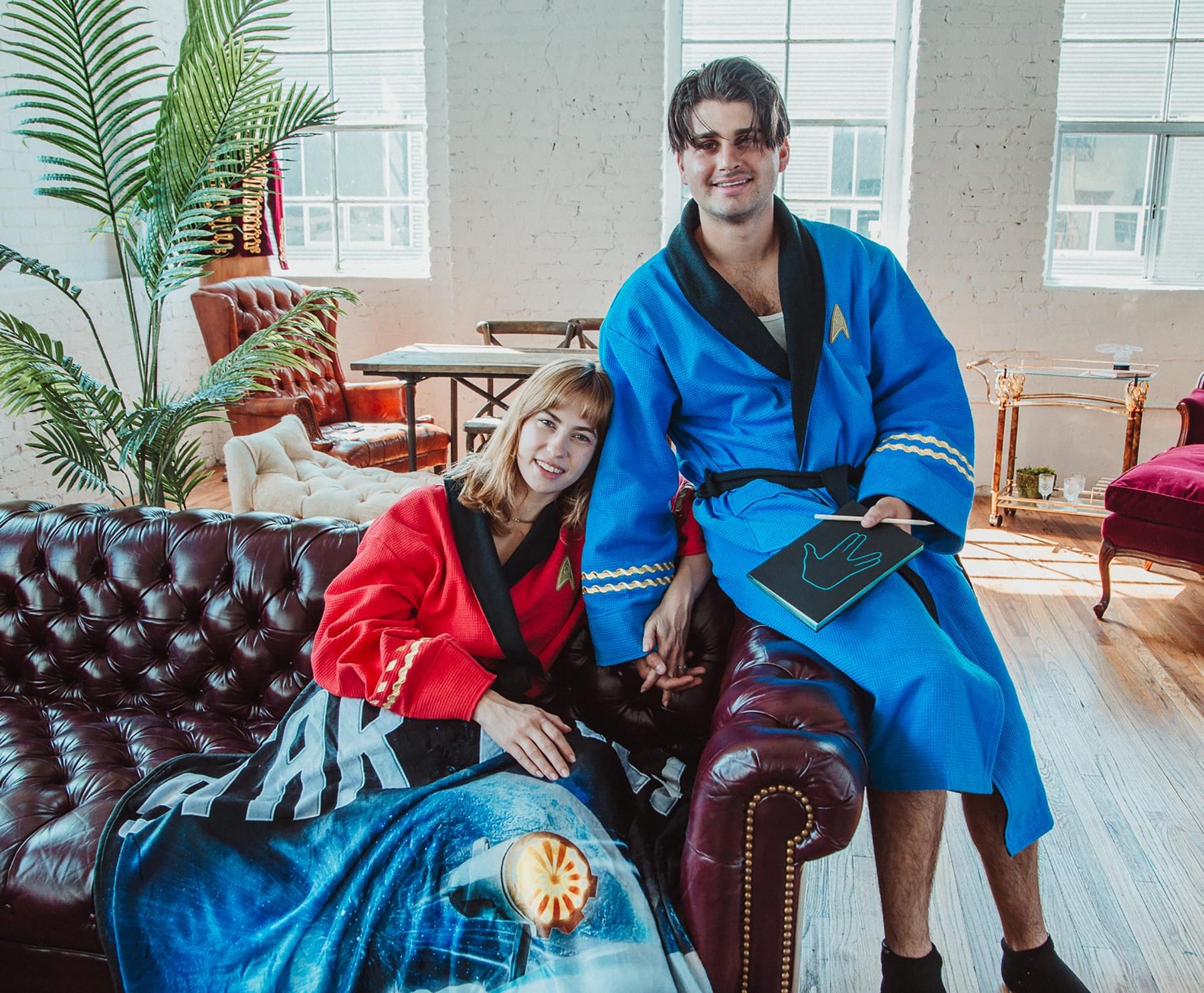 Star Trek: The Original Series Waffle-Weave Cotton Adult Bathrobe | Blue Medical
TO BOLDLY GO: Run your starship from your quarters with this exclusive bathrobe from Star Trek: The Original Series. While cozy and casual, this plush robe still gives you the intergalactic look of a dignified Starfleet crew member.
STARFLEET'S FINEST: The luxury of a hotel spa meets the comfort of space in this bathrobe. Takes inspiration from Starfleet's Sciences and Medical blue division uniform, featuring the embroidered rank braiding at the sleeves and a rubber badge.
THE FUTURE OF FASHION: Suitable for most adults, this unisex bathrobe is made of 100% soft cotton with a waffle-weave pattern. Conveniently includes an adjustable belt to keep the robe secure while lounging around the starship.
SETTLE IN FOR THE 24TH CENTURY: Take a break after traveling across the vast reaches of space and cozy up on the couch for a Star Trek marathon. Perfect for when you want to take off your tunic and slip into something more comfortable.
OFFICIAL STAR TREK APPAREL: Even Starfleet needs to recuperate after a mission. Lounge around the USS Enterprise with this officially licensed bathrobe from Star Trek: The Original Series.
TO BOLDLY GO WHERE NO ONE HAS GONE BEFORE
Life onboard a starship can be stressful. There's always some subspace anomaly, anaphasic entity, or god-like being "testing" humanity. Downtime is not only essential, it is mandated by regulations. When on duty, Starfleet personnel wear their uniforms. However, during off-duty hours, you'll often find them wearing bathrobes.
LIVE LONG AND PROSPER IN COMFORT
These soft cotton robes feature waffle-weaving to allow for maximum surface area. They keep you warm while also wicking away moisture when you're just out of the 'fresher. Colored with the usual division colors, you can maintain your appearance of membership in your favorite Starfleet division (Ops, Command, Sciences) while still enjoying your downtime.
Join the ranks of Starfleet with officially licensed apparel from Star Trek: The Original Series.
CARE INSTRUCTIONS
Machine wash cold, gentle cycle
Tumble dry low
Read All About It on Our Blog
Trending Geek