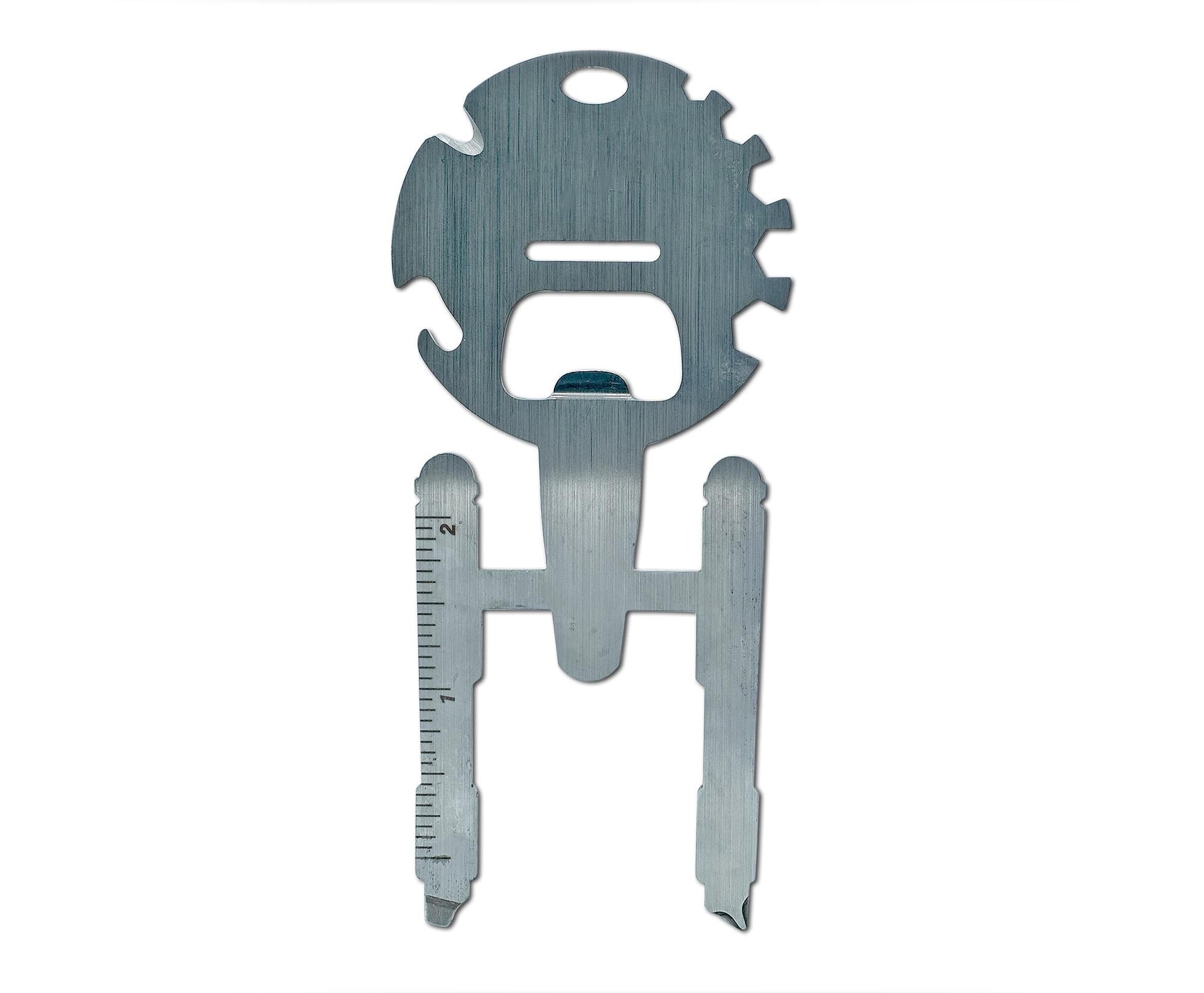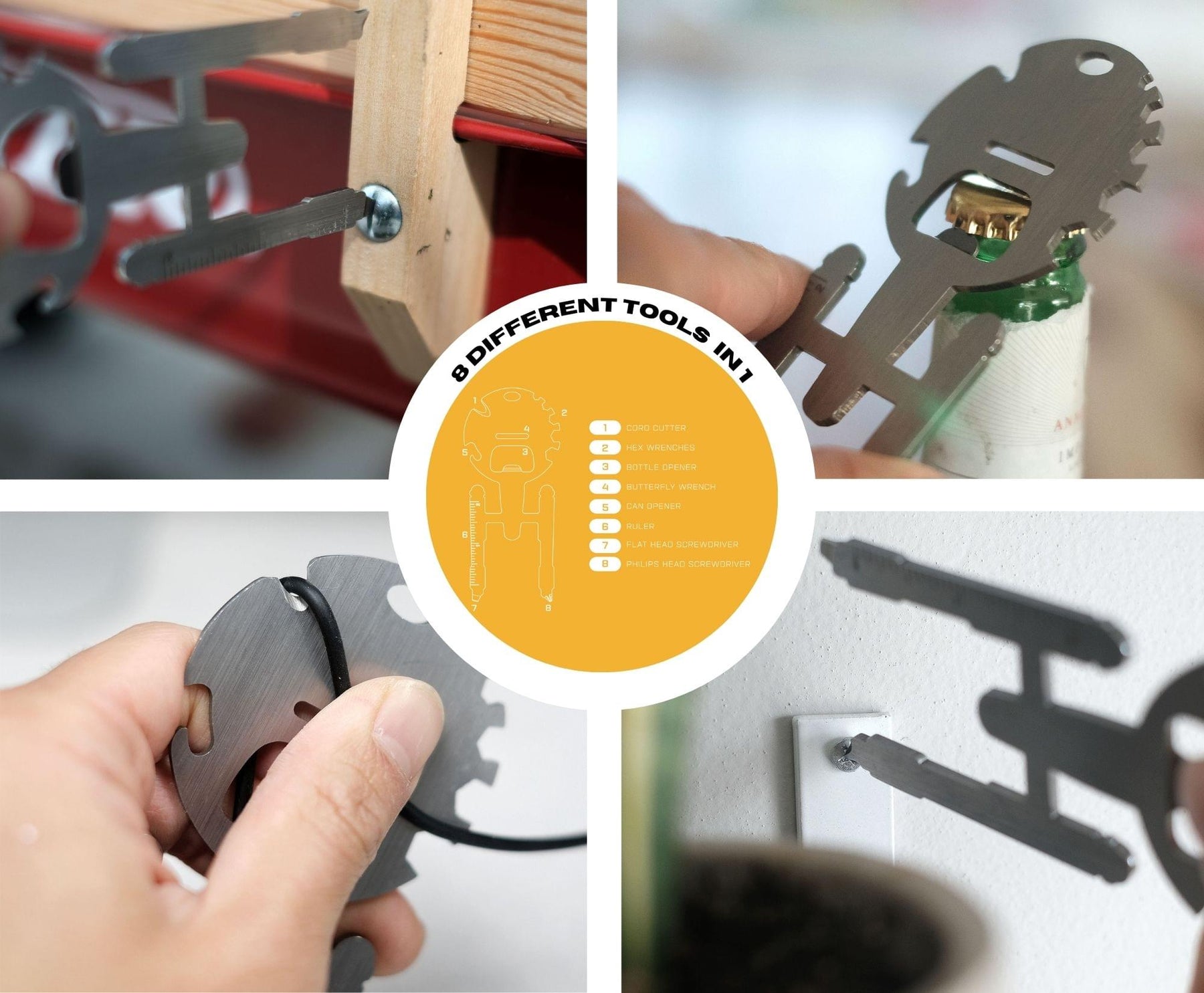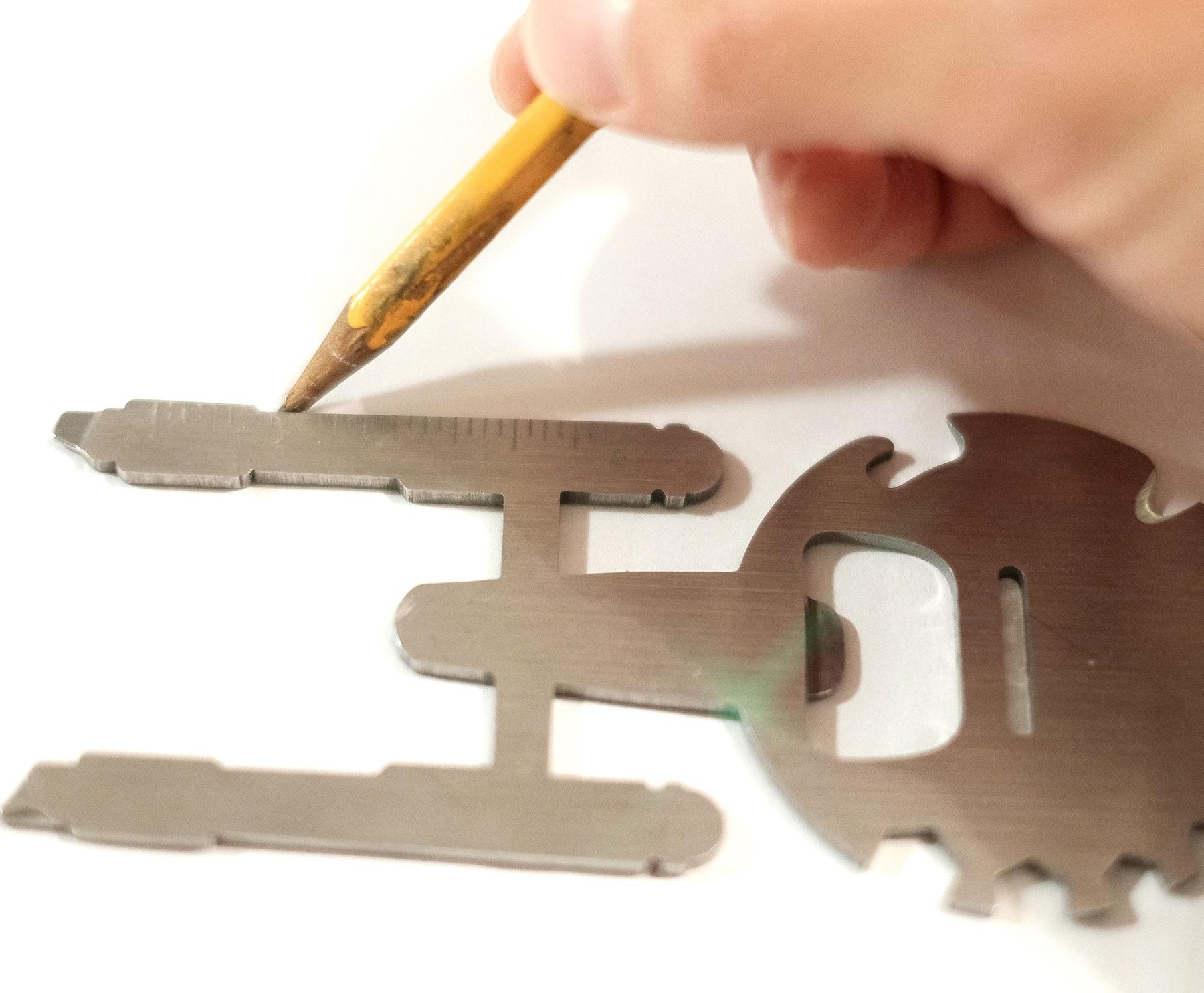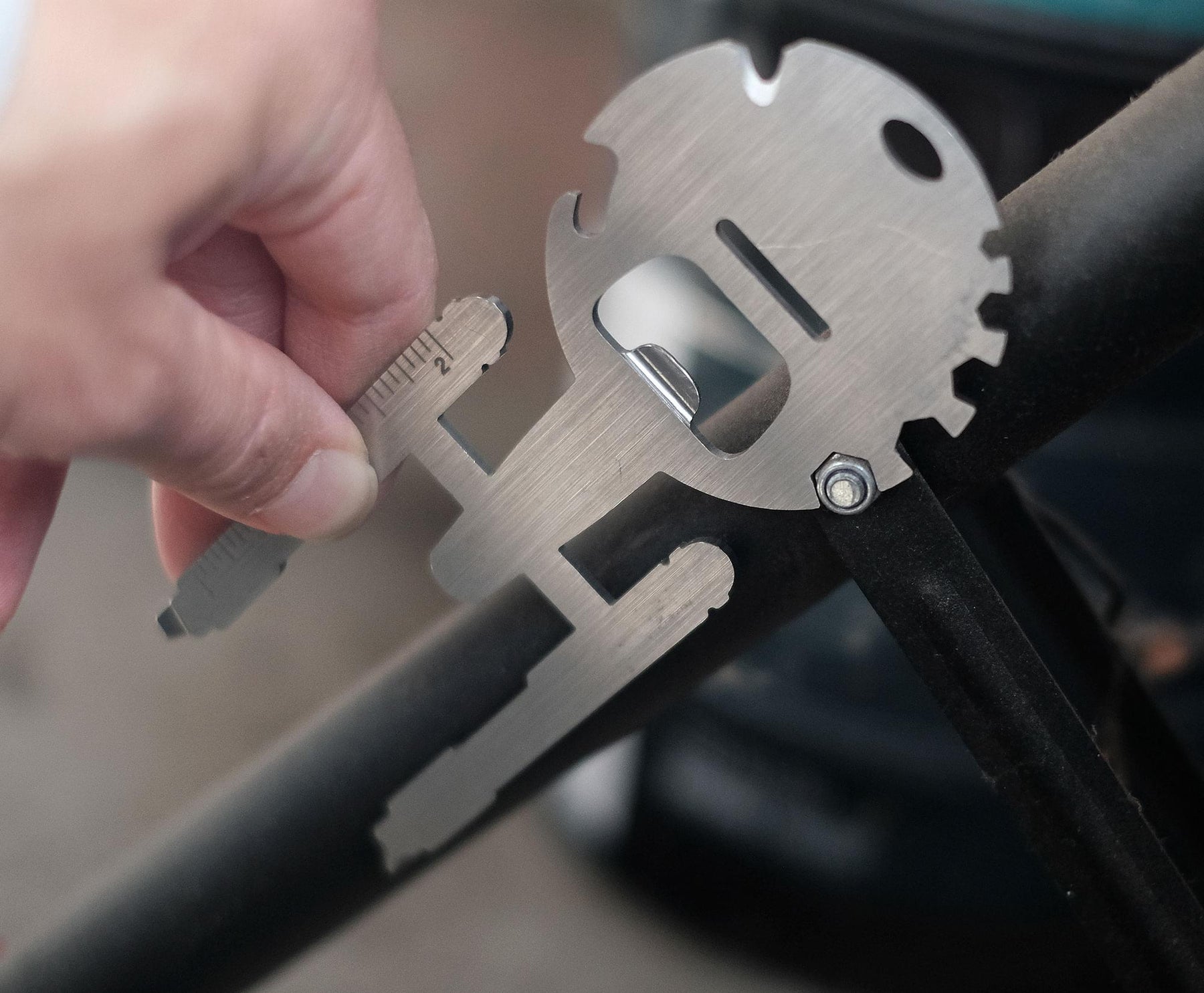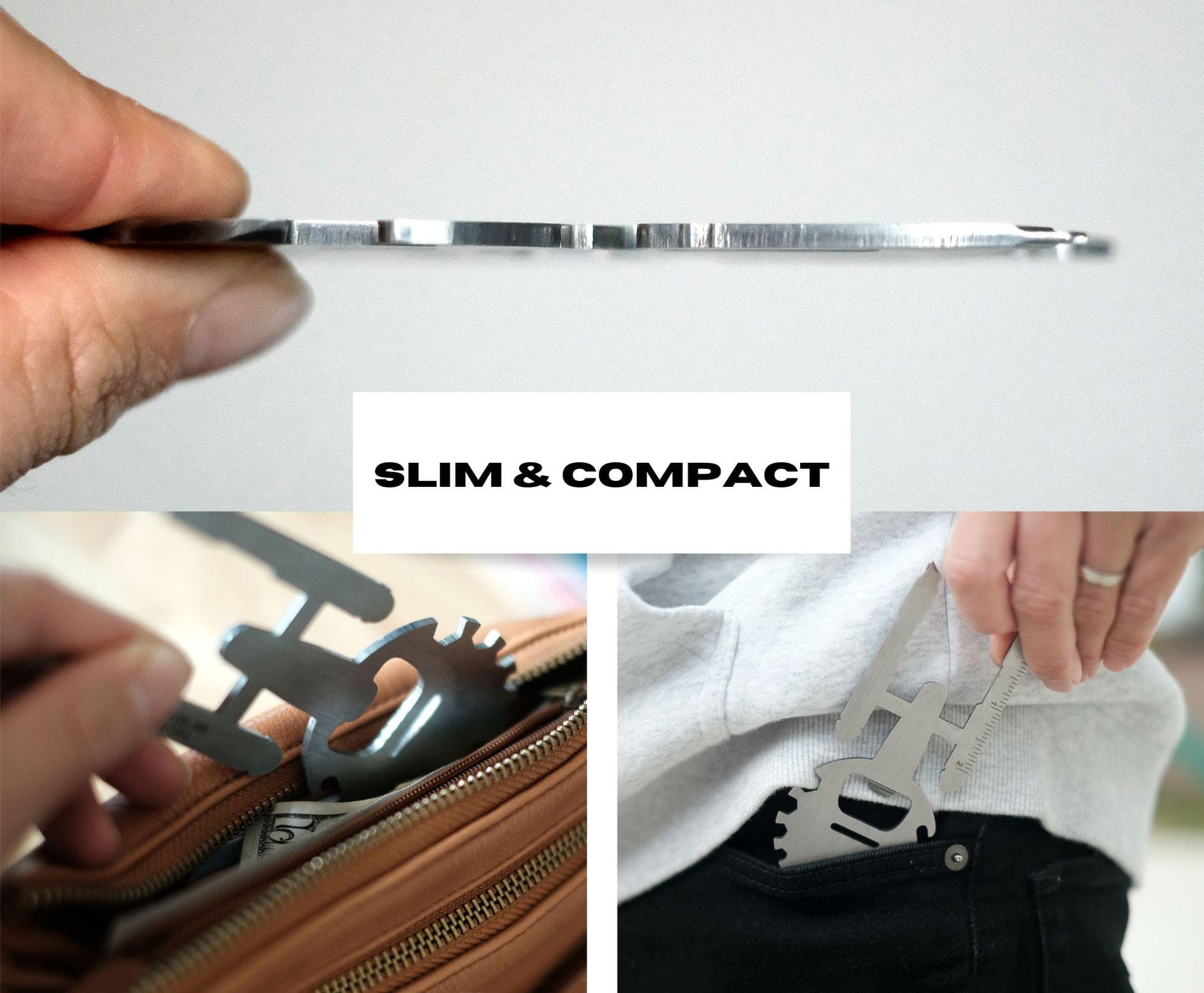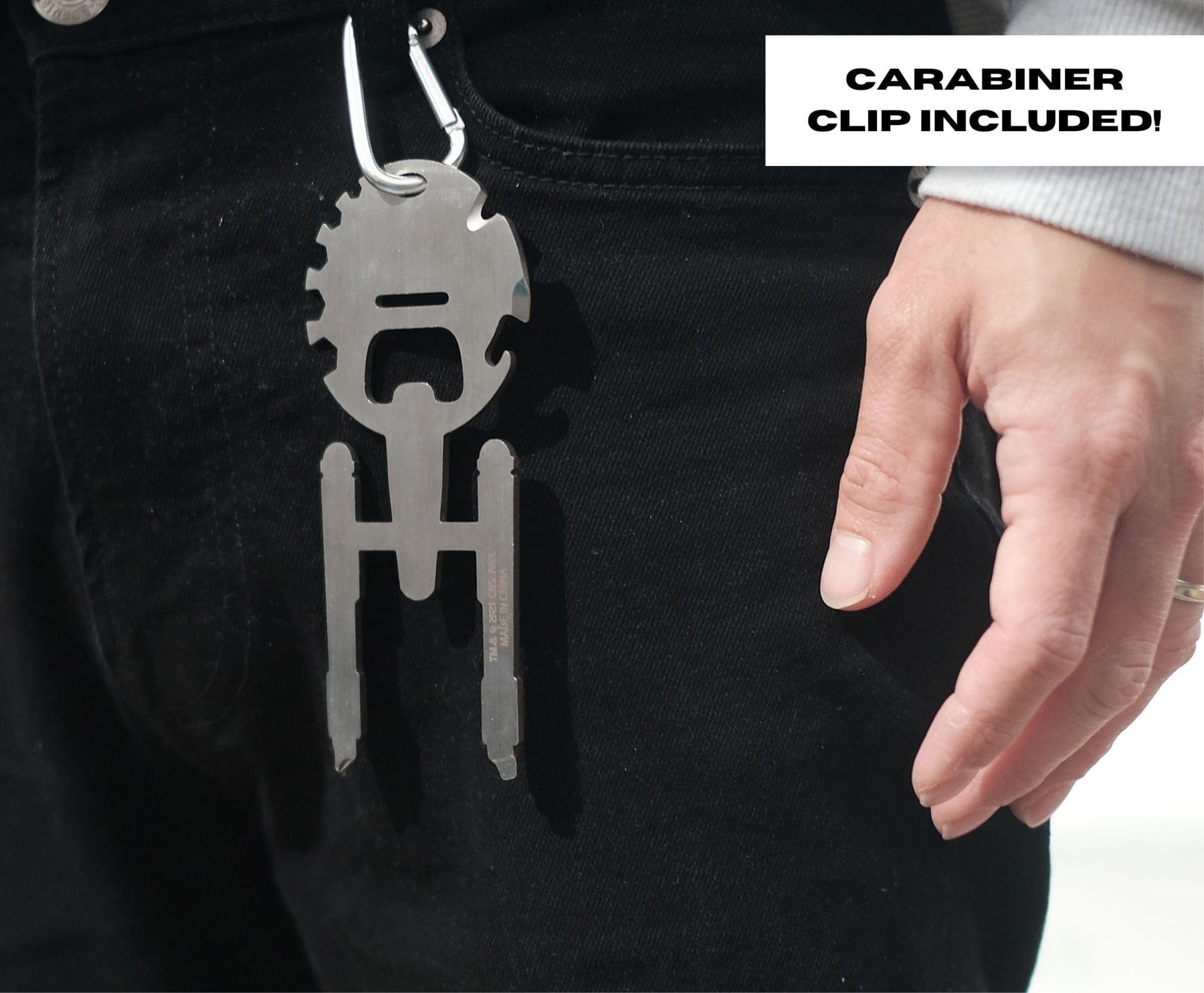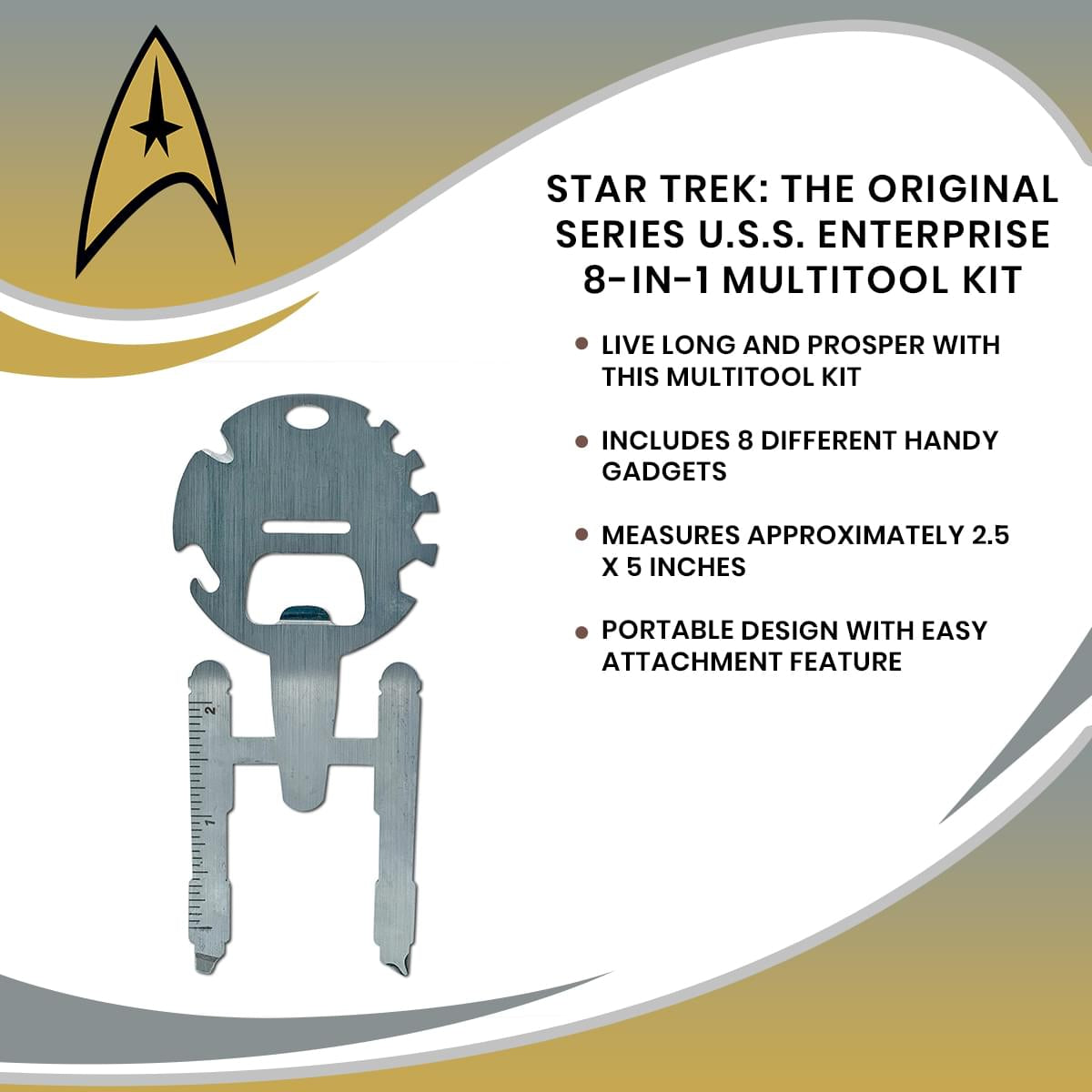 Star Trek: The Original Series U.S.S. Enterprise 8-In-1 Multitool Kit
To Boldly Go: Shaped like the iconic USS Enterprise NCC-1701 from Star Trek: The Original Series, this 8-in-1 multitool helps you complete daily tasks with ease. Perfect for when you're exploring the universe, hiking, camping, and more.
8 Handy Gadgets: Join the voyages of the starship Enterprise with this tool kit. Features 8 functions, including a cord cutter, hex wrenches, bottle opener, butterfly wrench, can opener, ruler, flat head screwdriver, and Phillips head screwdriver.
Dimensions: Measuring approximately 2.5 x 5 inches, this Starfleet-approved multitool is safe to handle for a variety of tasks. The small-size, ergonomic design also ensures that this portable tool kit fits perfectly in your pocket.
Easy To Carry: Thanks to this multitool's lightweight design, you never have to hope random chance operates in your favor. Enjoy quick access to various gadgets, with the included carabiner and keyhole providing an easy attachment function.
Makes A Great Gift: You'll need the right tools to boldly go where no one has gone before. This officially licensed USS Enterprise multitool is especially crafted with Trekkies in mind. Always keep it handy for all your intergalactic needs.
LIVE LONG AND PROSPER

When you are exploring strange new worlds, be prepared for whatever comes your way with this U.S.S. Enterprise Multitool Kit. Inspired by Star Trek: The Original Series, this 8-in-1 multitool is designed to look like the classic starship.
Trick your way out of death when using this handy gadget, then pat yourself on the back for your ingenuity. Whether it's making repairs on the starship or fixing up your quarters, completing daily tasks is a cinch with this functional pocket tool.
PREARE FOR INTERGALACTIC ADVENTURES
With five sizes of hex wrench, a butterfly wrench, and a flat head and Phillips screwdriver tucked into the nacelles, this little ship can help solve almost any problem you come across — except, perhaps, the Kobayashi Maru. You can also use this tool kit to crack open a bottle of Romulan ale, open up a can of Plomeek soup, and a variety of other tasks.
According to Captain Kirk, our species can only survive if we have obstacles to overcome. Now you can tackle everyday challenges and obstacles with this officially licensed U.S.S. Enterprise Multitool Kit.
WHAT'S INCLUDED?
Bottle opener
Can opener
Hex wrenches
Flat head screwdriver
Phillips head screwdriver
Cord cutter
Butterfly wrench
Ruler